Introduction Gronefeld One Hertz Techniek Nocturne
It is with great pride that we introduce the latest and last version of the Dutch made Grönefeld One Hertz. We've been a fan of the Grönefeld One Hertz since the day it was introduced to us in stainless steel, red gold and since last year, also in titanium (Fire and Ice editions) and platinum. And now, here it is, the latest and last edition of the Grönefeld One Hertz family: Techniek and Techniek Nocturne. All pictures can be clicked-on for high resolution images.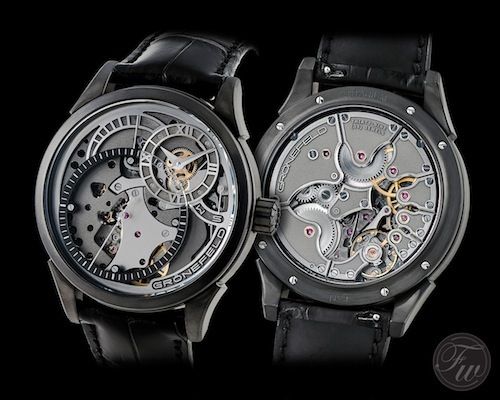 The Grönefeld One Hertz Techniek has – of course – the same complication as the other One Hertz editions, which is a 'seconde morte' or dead beat complication. The Techniek comes in two different flavors, a titanium version and a titanium version with DLC (Diamond-Like Carbon) treatment, the Nocturne. The Nocturne is the version we got our hands-on just before release date (17th of January 2013).
In the past, we've written an article about its inner workings (movement caliber G-02) and a Grönefeld One Hertz hands-on review. Bart and Tim Grönefeld were so kind to us to lend us one of their new pieces in order to have a closer look and to be able to photograph it properly.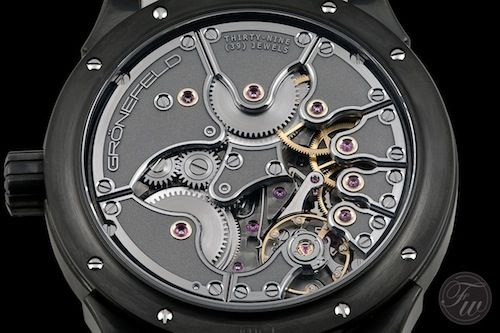 During our precious time with this open-worked dial titanium DLC version of the Grönefeld One Hertz Techniek, we were able to do some macro work on the caliber G-02 movement. The finish on this timepiece is of an incredible high level. Hand finished and executed with the utmost care and precision.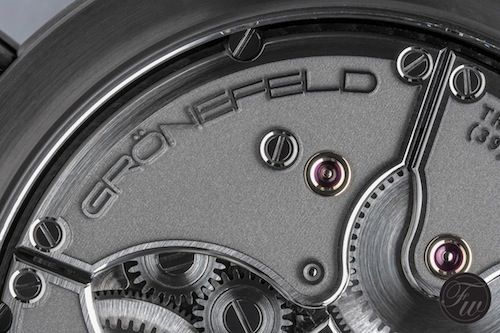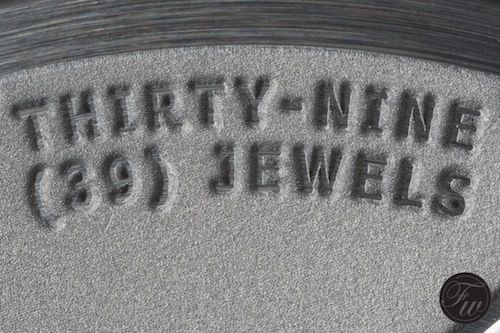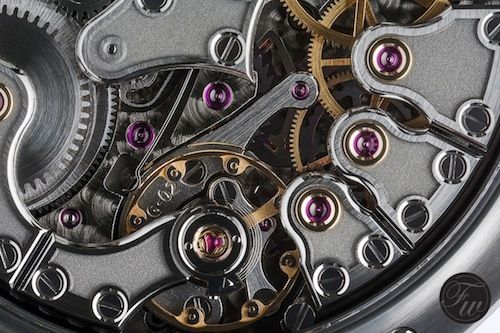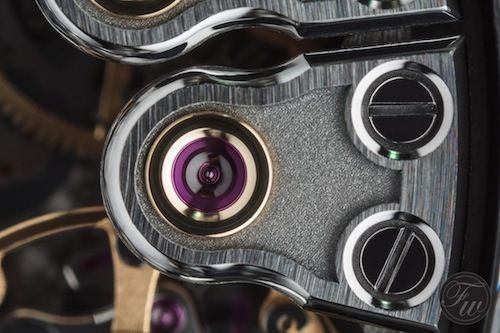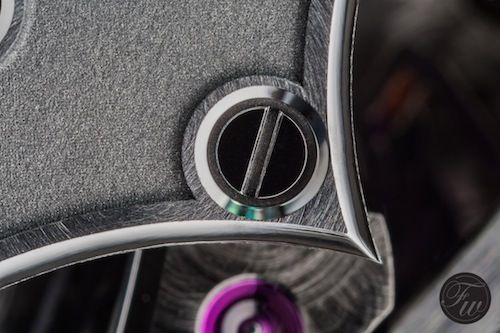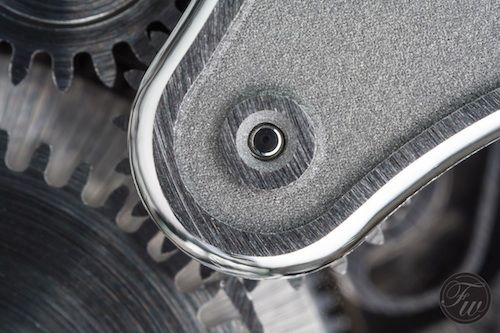 The Grönefeld One Hertz Techniek Nocturne is incredibly light-weight on the wrist, very comfortable. Although it is very unlikely that Grönefeld will ever produce a sports watch, the DLC edition does give the watch a more casual look than the other editions of the One Hertz do. Even the Fire and Ice editions are more classic looking timepieces. So, if you are looking for a stealth timepiece from an independent watchmaker that does have a neat complication and a lot of craftsmanship, the One Hertz Techniek Nocturne might be the right watch for you.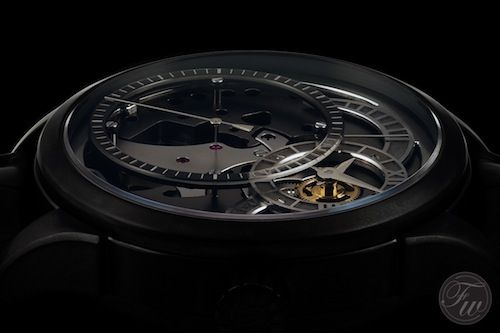 More about the people behind Grönefeld Exclusive Timepieces can be found here.
The price of the One Hertz Techniek is: 49.500 Euro (excl VAT) and 52.500 (excl VAT) for the Tehcniek Nocturne (DLC).
Click here for the official Grönefeld Website