Fratellowatches Visits Grönefeld In Their Natural Habitat
Once in a while, Fratellowatches visits the Grönefeld workshop in Oldenzaal, The Netherlands, so see what's happening and catch-up with Bart and Tim Grönefeld.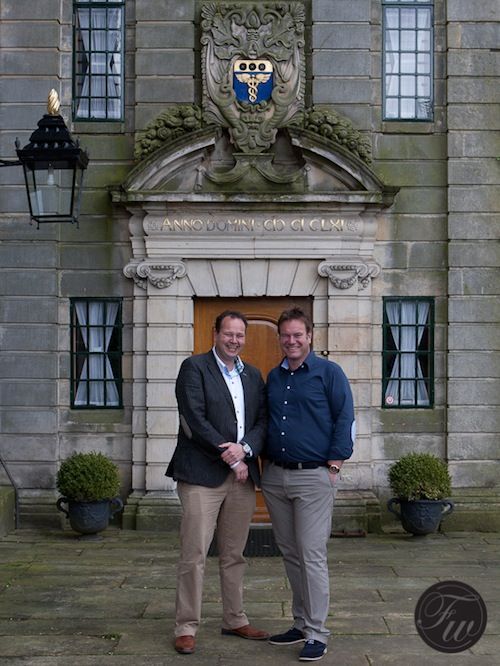 This time, we decided to execute our visit properly and in style. The Fratellowatches team went on tour with two Porsche 911 (997) cars and a Ferrari F355. Bart and Tim Grönefeld joined in their Cobra sports car. After shooting pictures in the Grönefeld workshop, we drove to this wonderful historical location in the east part of The Netherlands and do some extra photo shoots.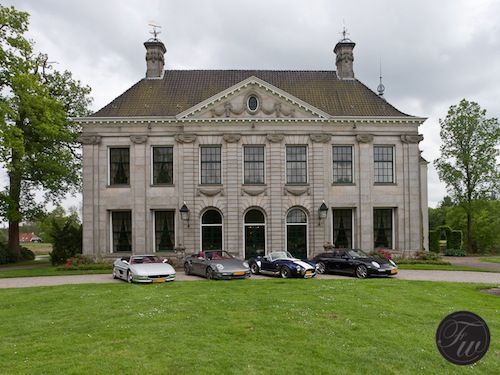 The whole setting of exclusive, perfectly built and designed cars, a beautiful Dutch historical location (Singraven property) and a hand ful of high-end haute horlogerie timepieces was perfect.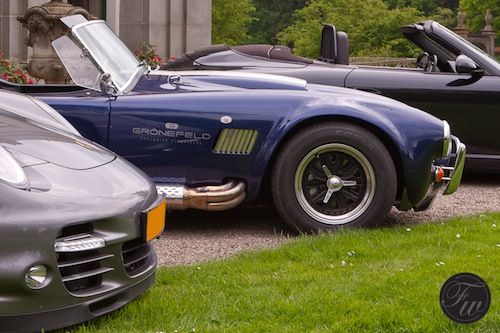 We have been covering Grönefeld's One Hertz timepiece in the past (here and here) so we will refrain from explaining the inner workings of this magnificent timepiece (click here if you do want to read it). Ever since Grönefeld won the TimeZone Watch of the Year 2011 award, no other serious high-end luxury brand can ignore them anymore. Grönefeld is on the global map of haute horlogerie.
Let's start at the beginning, our arrival at the Grönefeld Exclusive Timepieces head quarters in Oldenzaal. After greeting our watch making friends (and having some espresso to recover from the trip), we headed to the work shop that is located right above the boutique where they sell their watches to customers.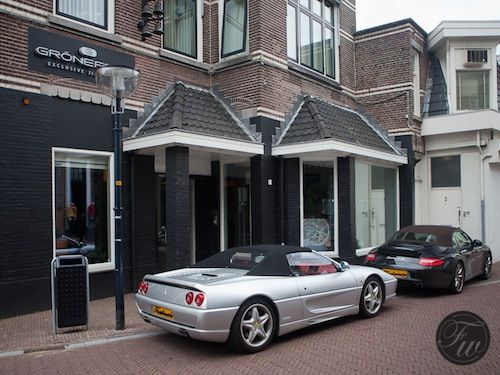 Bart and Tim have 7 highly skilled and motivated people that work on their precious timepieces. Their work is mainly to finish the parts of the One Hertz watches.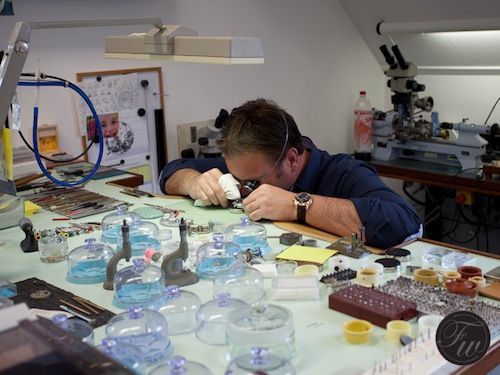 The finishing of screws and bridges consumes a lot of time and a lot of visual checks are necessary to deliver only the best for their watches. The finish of one tiny bridge takes up to 2 hours of work. If all the parts are there, the whole process of manufacturing a watch takes up to 5 – 6 weeks for one full time employee.
Quality in everything they do, that's their motto. Whether it is the about the beautiful alligator strap, the finish of the clasp or the tiny screws in the movement. If something is not up to their (high) standards, it doesn't leave their workshop.
Manufacturing their hand made watches is a long and painstaking process and can't be compared to the mass produced big label watches where a lot of the work has been automated or simplified. Although independent watchmaking is a hot topic these days, only few of these brands can measure themselves with these guys from Oldenzaal.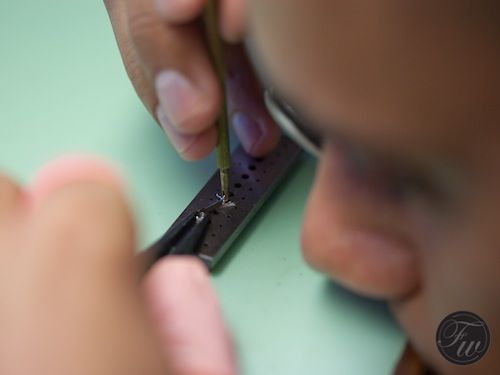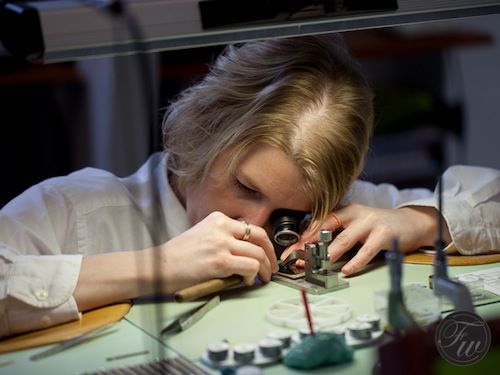 With a superb education at WOSTEP and having working experience at Renaud & Papi (AP), Bart and Tim surely know what they are doing and take their watchmaking heritage (parents and grandparents) a few steps further. We noticed that the entire crew of watchmakers is very dedicated and gave passionate explanations to the questions we had about the One Hertz and watchmaking in general.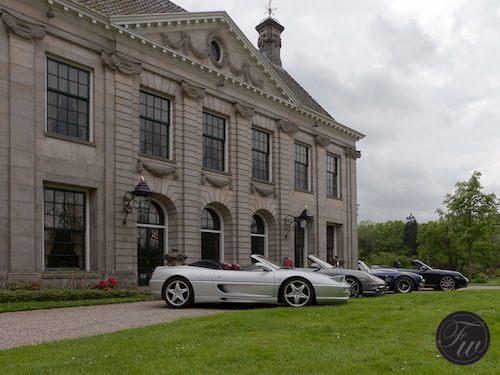 After our guided tour through the workshop at Grönefeld we went to the Singraven property to take a few more pictures. Bart and Tim took some One Hertz timepieces with them as well, which is quite special as you will seldomly see this many Grönefeld watches together.
We received a guided tour in this 17th century mansion. This house, owned by many families but given to a foundation by its last owner in 1966, is packed with old paintings, antique furniture, large marble fire places and beautiful sculptures. In a dining room with an impressive table and very old china ware, we thought it might be a good idea to capture Bart and Tim in the style of the 'Dutch Masters'.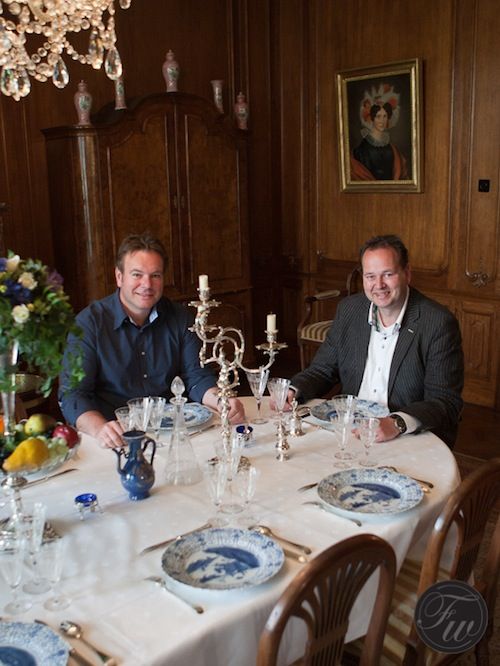 On the Singraven property there is also an old shed, which we used to take some pictures of the One Hertz timepieces. Bert, our watch photographer, brought his entire set-up and was clearly having fun shooting all these magnificent watches. We had the rose gold version, three titanium models and the last version in stainless steel (restricted to 12 pieces only) with us.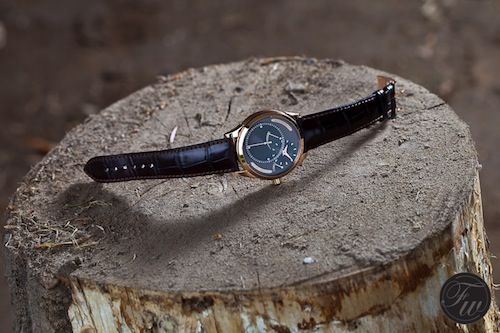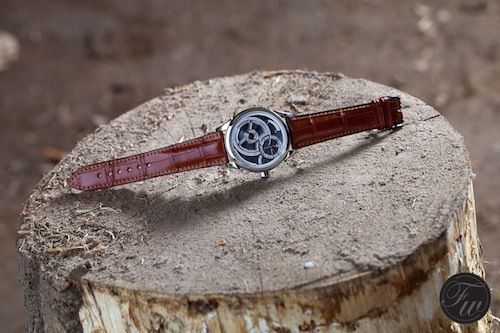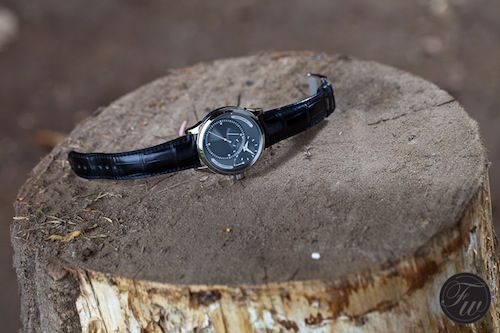 And the beautiful G-02 movement visible through the display back of this rose gold One Hertz watch. Absolutely stunning! (click here for a more detailed picture)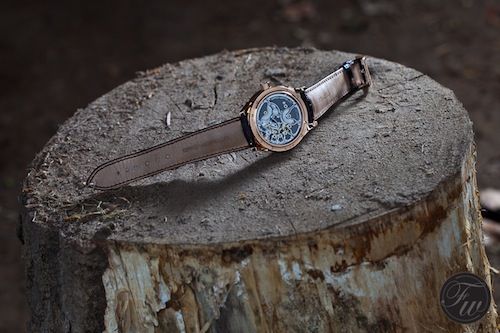 And below you'll see all Grönefeld One Hertz watches all together, in rose gold, titanium and stainless steel. A truly unique image we think.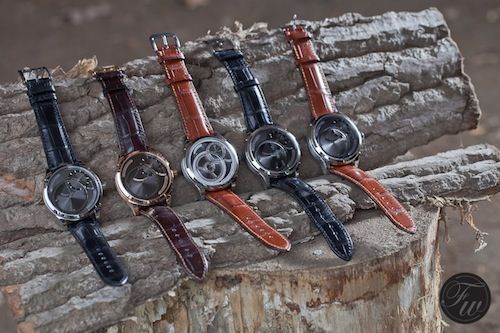 While we were there anyway, we changed the photo set-up a bit and took some shots of Bart and Tim Grönefeld in the old barn.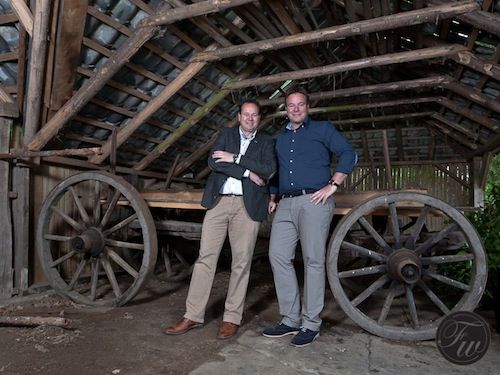 After our tour on the Singraven property we went to Country House Bloemenbeek De Lutte where we enjoyed a great diner with Bart and Tim, had a few drinks (a 3 digit number) and enjoyed the wonderful hotel rooms they'd reserved for us. We can recommend this place to anyone who wants to enjoy the country side of The Netherlands.
Bart, Tim and their entire team of watchmakers seem to be with both feet on the ground. Conciseness. Real. Honest. Friendly. Characteristics that we like and really appreciate. They want to deliver the best they can and are (therefore) really transparent about their business and what they do. The TimeZone award went to Grönefeld for a reason.
Go to our Facebook page (and LIKE us, we have way too little of those) and enjoy more pictures of our visit to Grönefeld.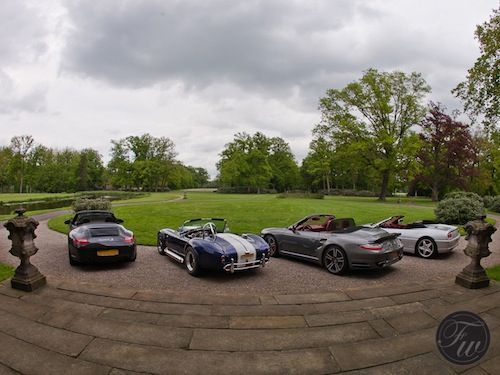 A big thanks to Bart, Tim, their team, Daan van Mierlo (Singraven), Raymond Strikker (Bloemenbeek) and EyeWatch. Also make sure to visit the official Grönefeld website.