BaselWorld 2011 – Grönefeld's One Hertz Live Photos
I just got back from the Grönefeld Timepieces booth here in BaselWorld, and was able to try on the new One Hertz timepiece. This watch is amazing and even better looking in the flesh than all pictures I have taken (or seen) till now. I wrote an article on the One Hertz a while ago (read it here), but based on the rendered images from the press release.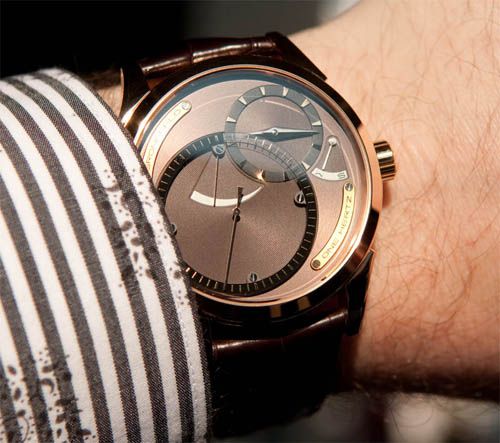 Like with all other BaselWorld coverage, please find more pictures and details about this One Hertz over at the Watchuseek BaselWorld forum.