Introducing: The Linde Werdelin 3 Timer Sunset — 20th-Anniversary Sunshine For The Wrist
There's nothing better than a splash of color to lose the winter blues
Wow, Linde Werdelin. As Fratello's de facto writer on all things related to the brand, I'll happily proclaim that this made me smile. Yes, I love your hewn-from-granite tool watches and feel a deep affinity for the brand being a fellow Viking. This time, though, I was genuinely surprised. Will four flash-colored references of the Linde Werdelin 3 Timer Sunset subvert the brand's image of purely rugged wrist companions?
The 3 Timer has been around since 2009, and it speaks to Linde Werdelin's Nordic explorer roots. As with all LWs, there is a respectable purity in its lines, an angular chunk of a facetted case, and unexpected ergonomics. With a variety of cool takes on its pure tool-watch language, the 3 Timer still feels refreshingly different. Only this time, the freshness volume has been turned up to the max… and for a final time.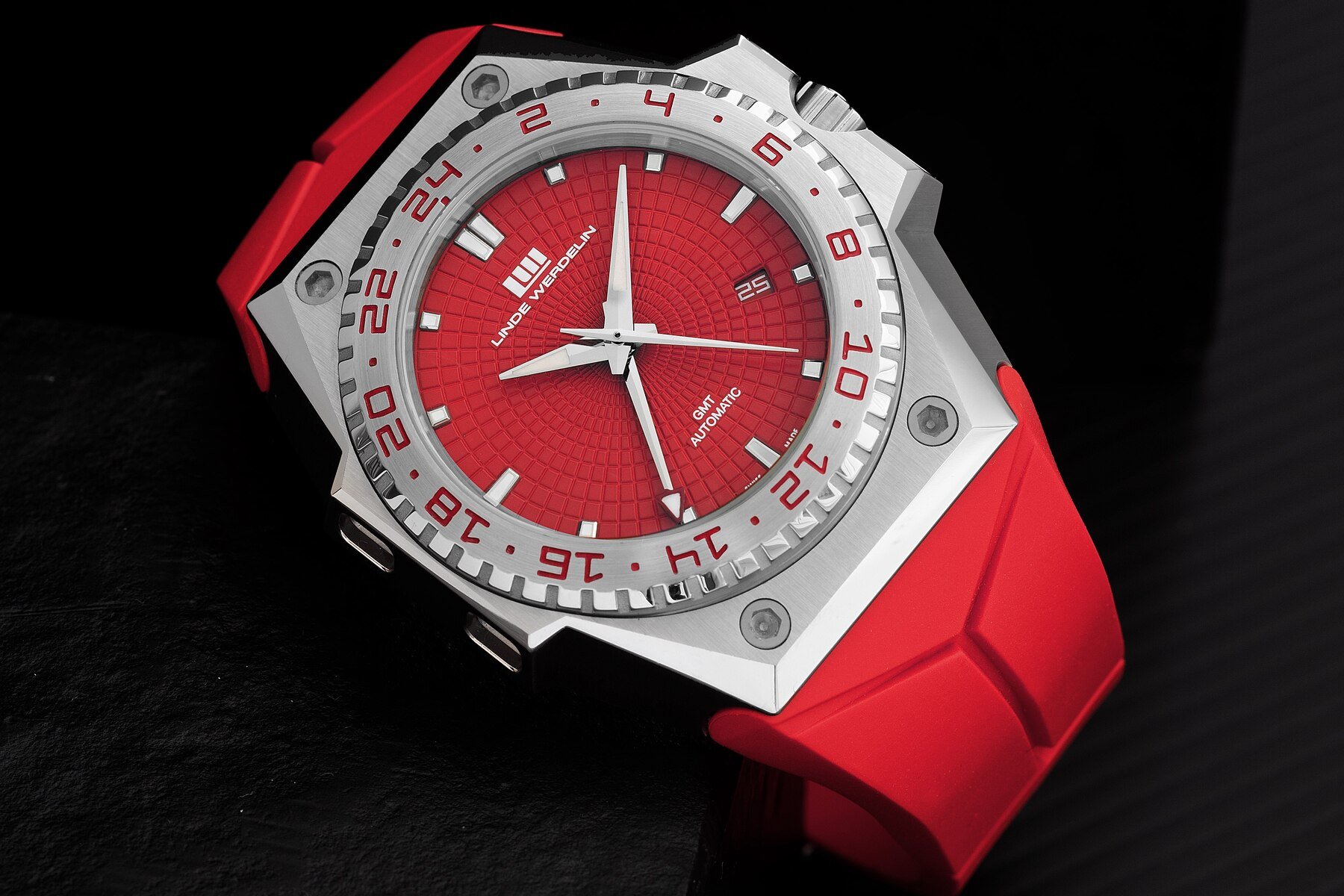 The 3 Timer Sunset Collection and what it means for Linde Werdelin
The 3 Timer means a lot to Jorn Werdelin and Morten Linde, and the Sunset collection is both a celebration and the end of an era. With this year's 20th anniversary of the brand, we saw both the Oktopus Moon Black Ink and the arctic-cool Oktopus Moon 3DP in the office. But this time, Morten and Jorn have dipped their Nordic toes into the waters of hot trends for the final iterations of the 3 Timer that will ever be produced.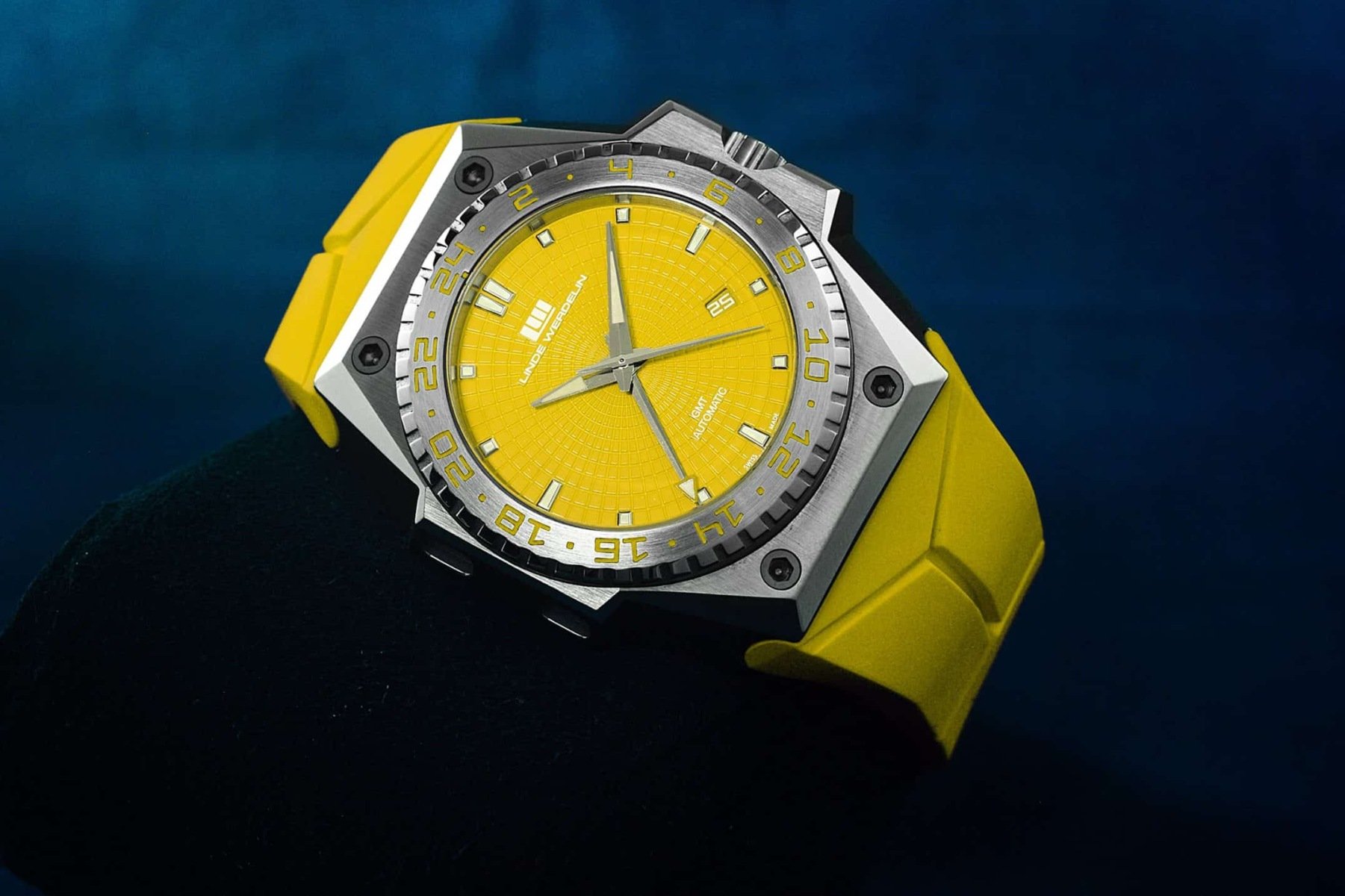 To be honest, the first time I saw these in one collected shot, I was thinking, "Here we go, another Rolex OP-sorbet moment." But as much as it may sound like it, that's not a bad thing. Yes, bright colors are a huge trend. Brands as diverse as Sinn and Oris have even tapped into the zeitgeist for them. I welcomed and fully embraced it early on, but this 3 Timer is different… and in a good way.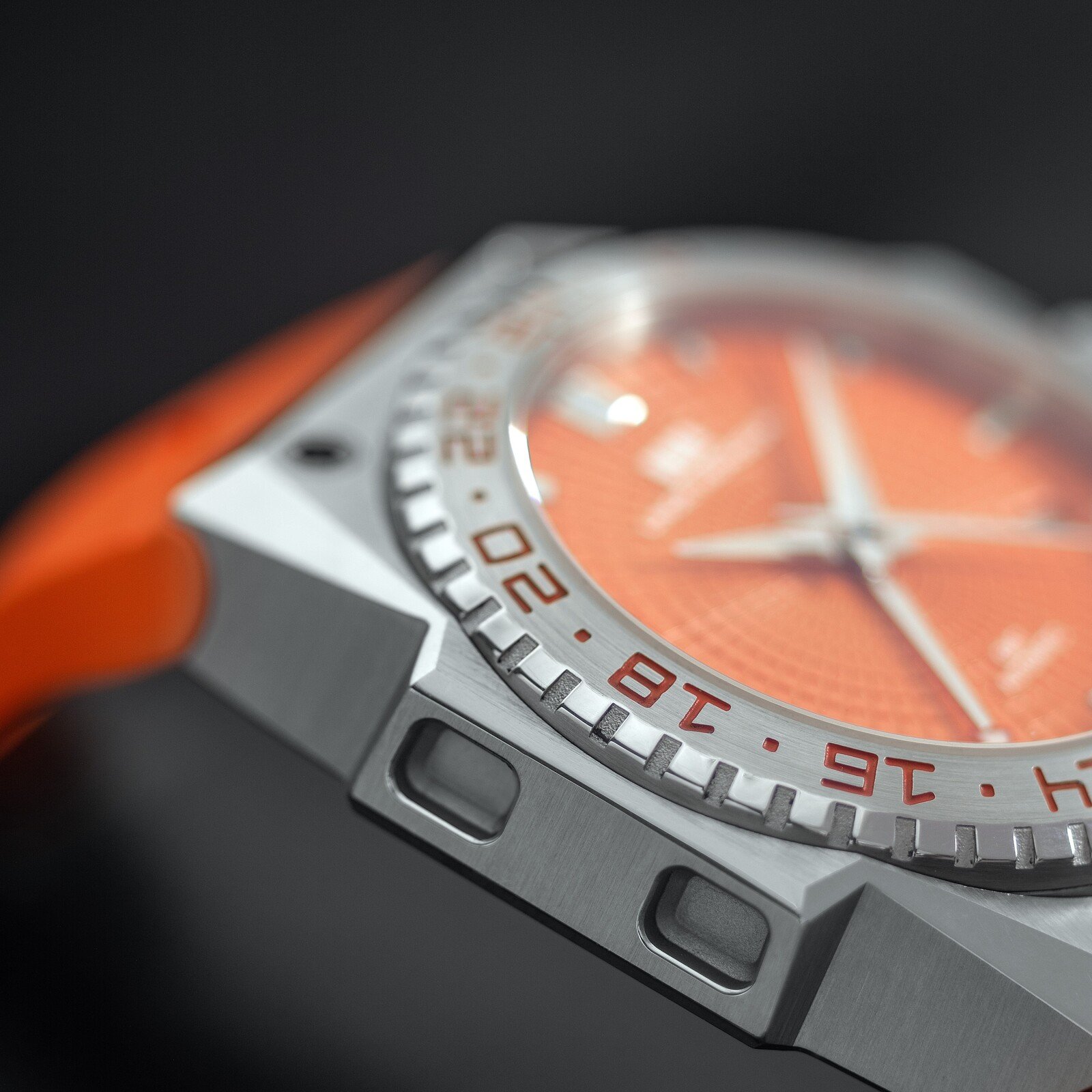 A desirable candy quartet
After falling for my own Doxa SUB 300 with its lemon-kissed dial, I recognize color as more than eye-catching dial candy. And just like my Doxa, the 3 Timer can also be your trainer and mood guru. How? A recurring mantra in my stories is questioning the real meaning of a watch in 2022. The 3 Timer Sunset collection, I feel, answers my question. To paraphrase Robert-Jan's thoughts in the video for our recent Oris collaboration, time is precious and should be read from something meaningful. Add color as a powerful mood enhancer, and you've got it.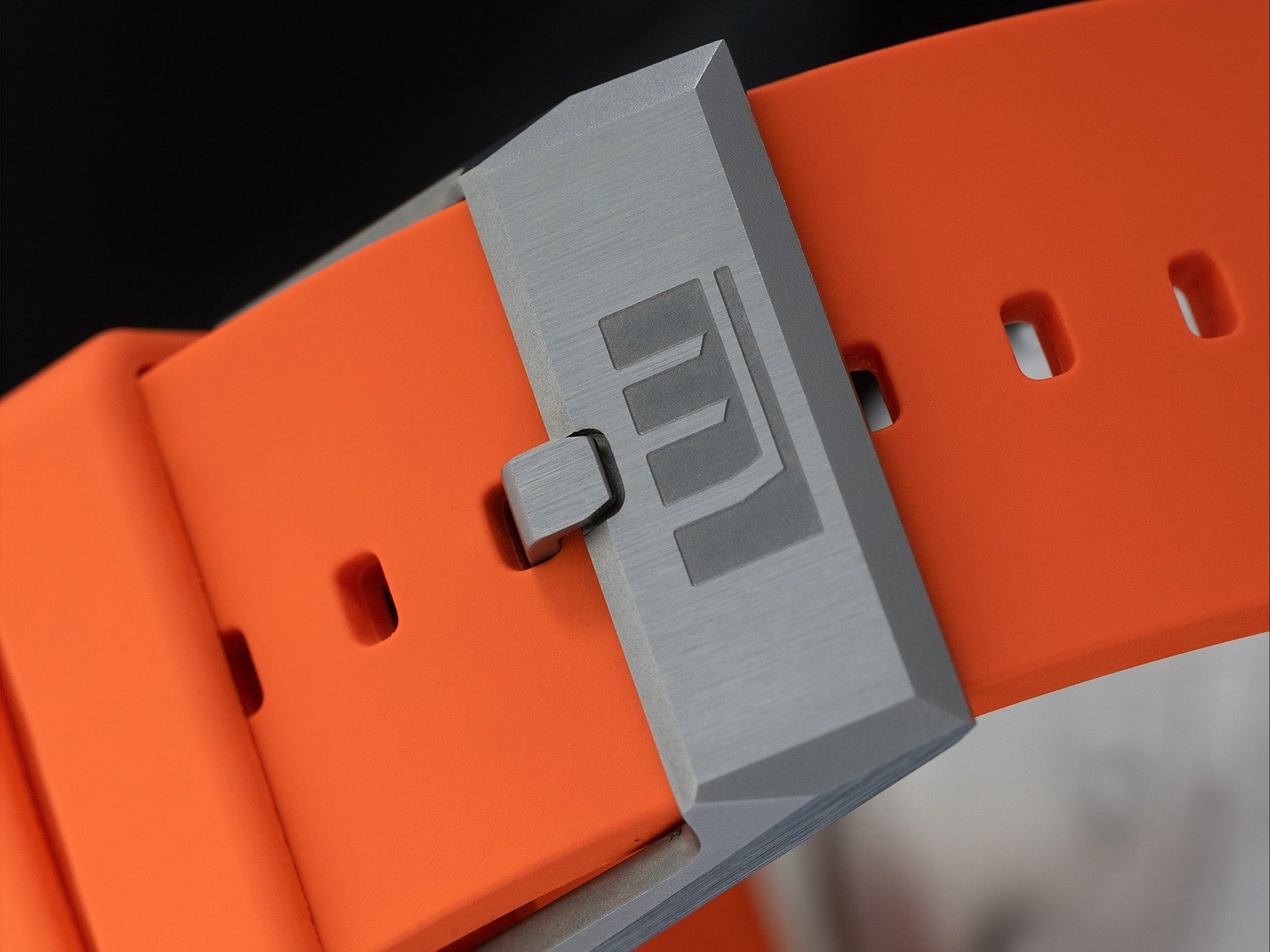 While the legibility of a matte black dial with pure white indices is tops, why be so boring? There is nothing like a bright flash of candy color to kickstart your day and keep you topped up with energy and a big, cheesy grin. The 3 Timer's steel case is still beefy at 44mm × 46mm × 15mm, but it is shaped with an emphasis on ergonomics. Pick any of the four colors, and your mood will instantly improve, trust me.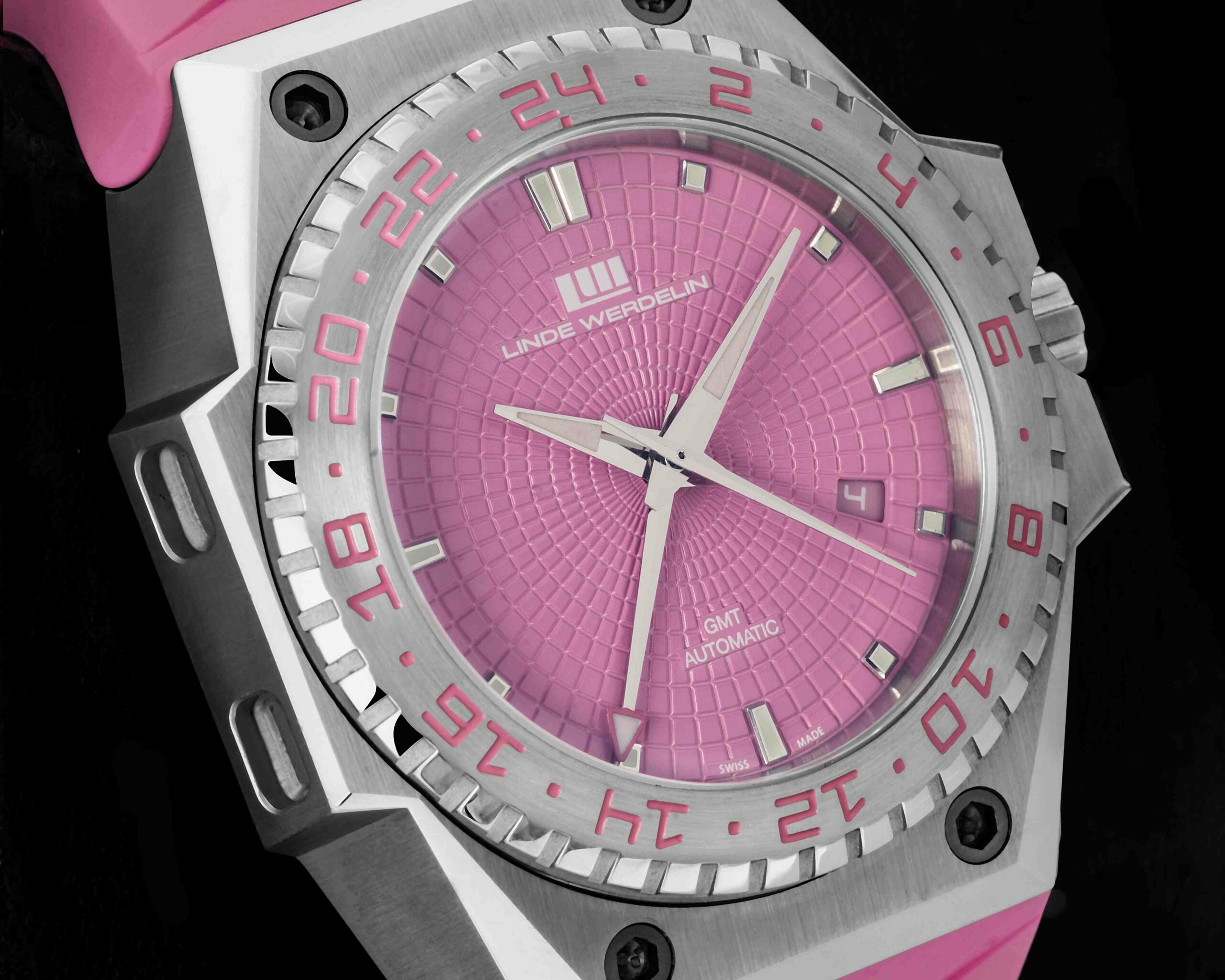 Yes, this is still a tool watch
Don't get me wrong; the Rolex OP connection could just be coincidental even if the color trend is huge. And yes, these hues work on large, functional tool watches without taking anything away from their raison d'être. The ETA 2893 caliber inside has the benefit of an intensely useful 24-hour GMT hand for tracking another time zone, and the 300m depth rating gives you more than a hint of the tool cred. If you are used to serious tool watches and divers being monochrome behemoths like the silly-sized 50mm Deepsea Challenge, you need to wake up and embrace the brightly colored world we live in. The guilloché-textured dials are equally delightful, and from the sassy pink to a flame orange, everything gels. The soft rubber strap, date wheel, and lacquer-filled numerals on the bezel all match your popsicle colorway of choice too.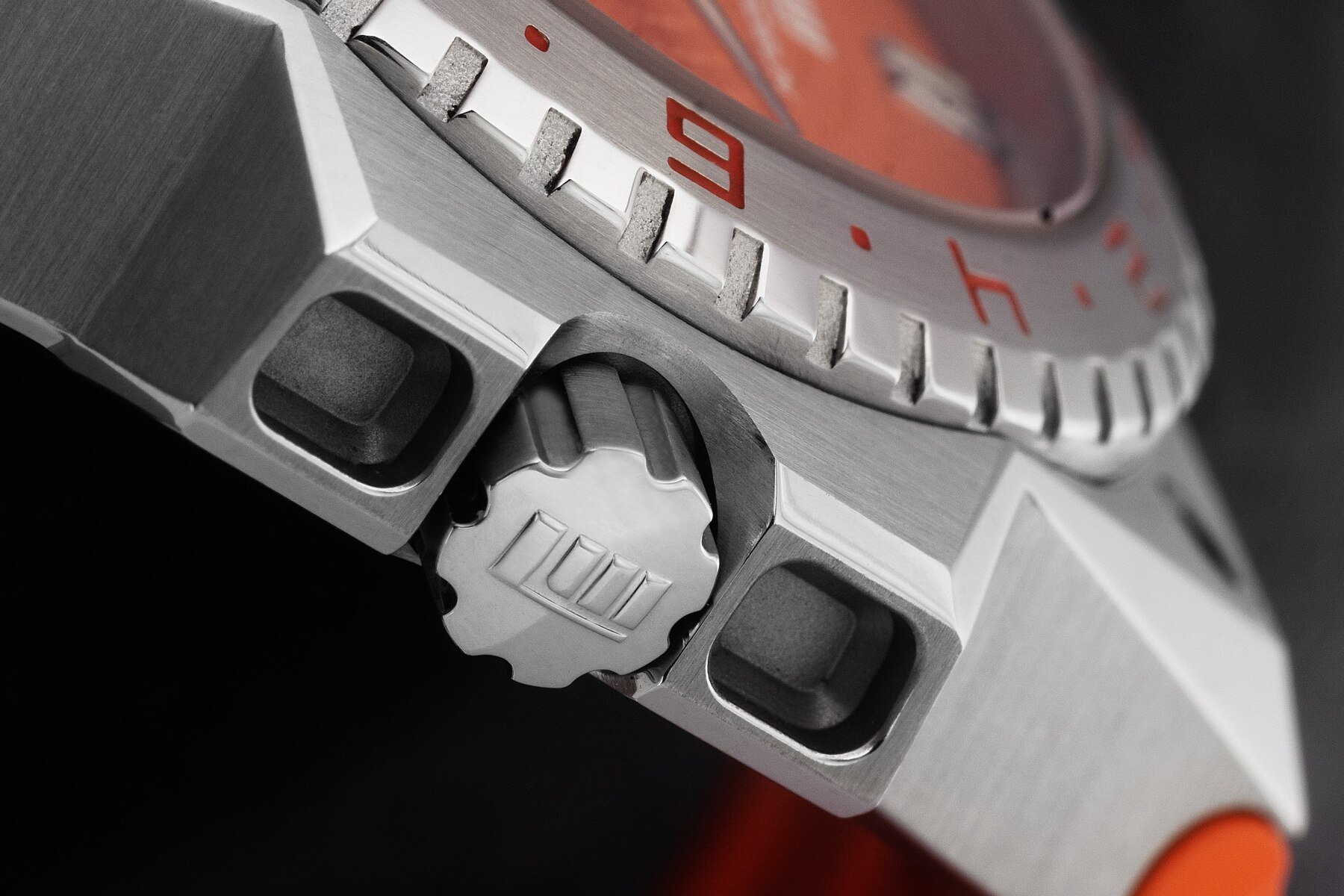 Is the Sunset collection a fitting celebration for Linde Werdelin?
Yes, absolutely. We are used to seeing the brand's wares fired up in color through lume, but this is a great way to capture a new audience. Just don't, whatever you do, underestimate the 3 Timer. The cheerful color might put you in a party mood, but the indestructible nature of this chunk of steel will outlast any of your adventures. At £5,500 / €6,370 / US$6,715 (may vary with local tax rates) from Linde Werdelin, it is a fitting and colorful tribute to the Nordic tool-meisters and only makes me excited for the brand's future.
Are you fond of colored but rugged watches, my Fratelli? Or do you only see them in black and white? Let us know what you think in the comments. I'm still smiling and fancy a hit of Sunrise Orange.
Find me and follow me: @thorsvaboe