Introducing: The New Christopher Ward C63 SH21 With An In-House Caliber
Two attractive options that support good causes
Christopher Ward needs no introduction here. The British brand has made a name for itself by providing good value and original designs for reasonable prices. Christopher Ward also seems to be coming up with cracking collections every couple of months, and today is no different. The Sealander line is expanding and adding two new models, the C63 SH21 Blue Marine and Snow Leopard. Both models are based on CW's in-house caliber SH21, and that's a big deal. 
The new C63 SH21 models belong to the expansive Sealander collection, which debuted a couple of years ago. Although Christopher Ward has been covered extensively before, you may not be familiar with the Sealander line of watches. It sits between the Aquitaine and Dune collections and the C60 Trident Pro lineup. This means that it has good specifications, CW's design DNA, and compact dimensions given what's underneath the hood. So without further ado, let's look at the newest additions to the collection and two key points of interest.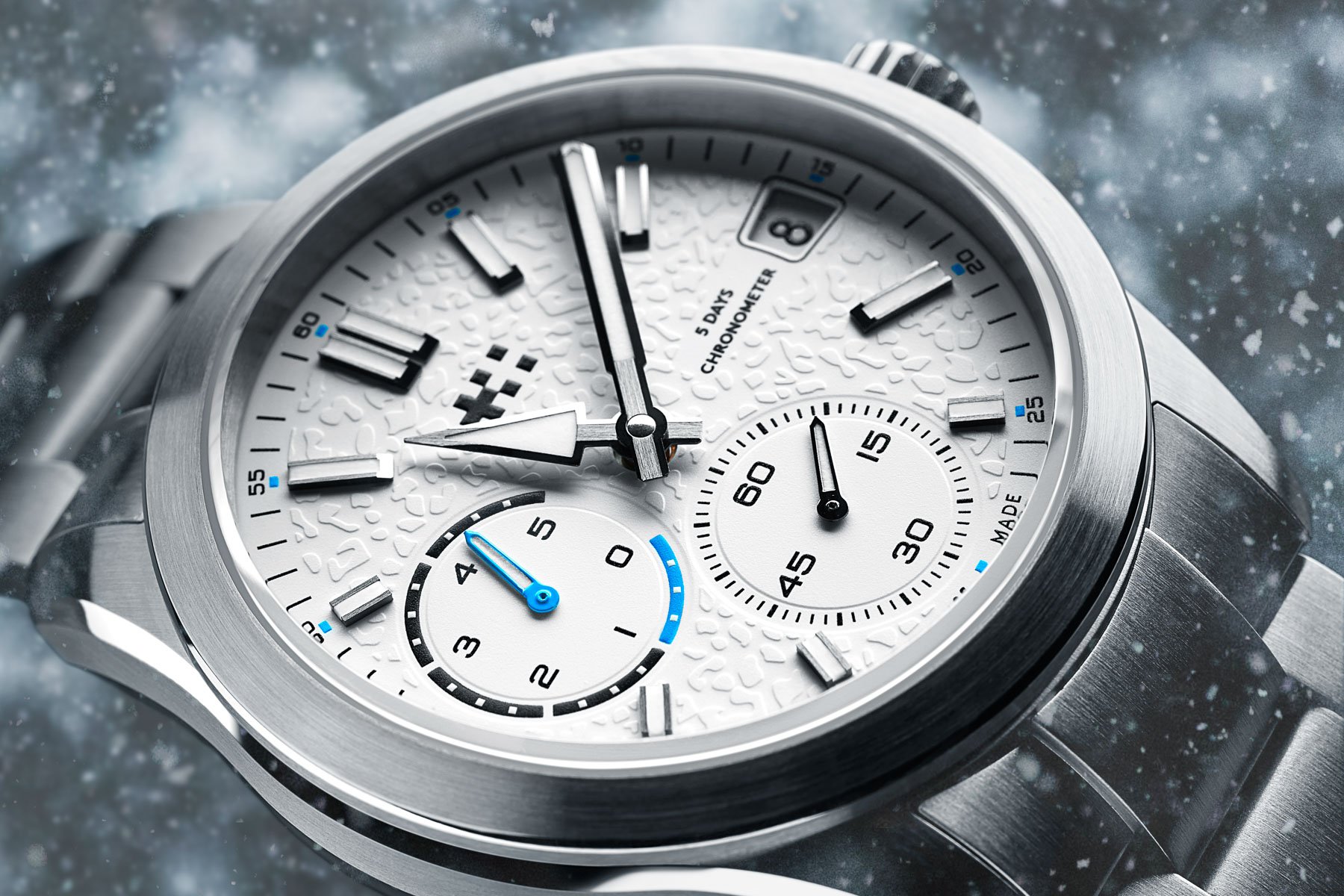 Key point #1: The SH21 movement
When we think of in-house movements, we usually think of Rolex, Omega, and Seiko, among many other big names in the industry (or should we say "old" instead of "big"?). Rarely does a young, accessible watch brand make the news for developing an in-house caliber. That made Christopher Ward quite a notable exception when the brand put out the SH21 back in 2014. However, to be precise, I should note that CW merged with Synergies Horlogères, a Swiss manufacturer of movements and watch parts, without which, an in-house caliber would not have been possible.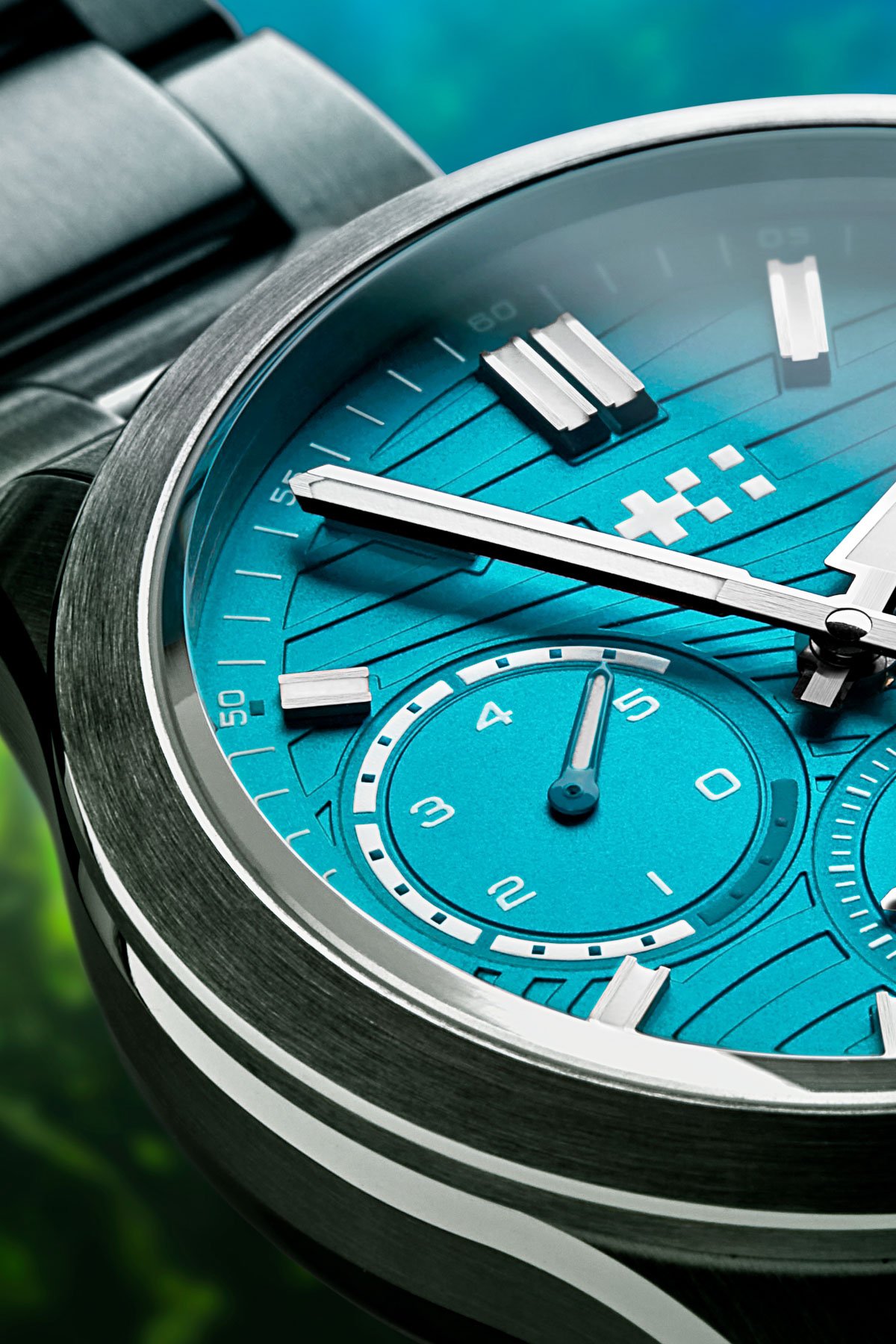 Nevertheless, such mergers and the ability to make in-house movements are generally reserved for much larger or higher-end brands (with a few outliers, like Yema and Nomos). 
The fact that the new C63 SH21 comes with an in-house caliber is quite impressive. The movement comes in different configurations depending on which models Christopher Ward puts it in. The one in the new C63 models has a power reserve indicator at 9 o'clock, a running seconds sub-register at  6 o'clock, and a date at 3 o'clock. It is also COSC certified and delivers 120 hours of power reserve thanks to a double-barrel construction. Those are pretty neat specs if you ask me. The movement can be admired thanks to a see-through sapphire case back.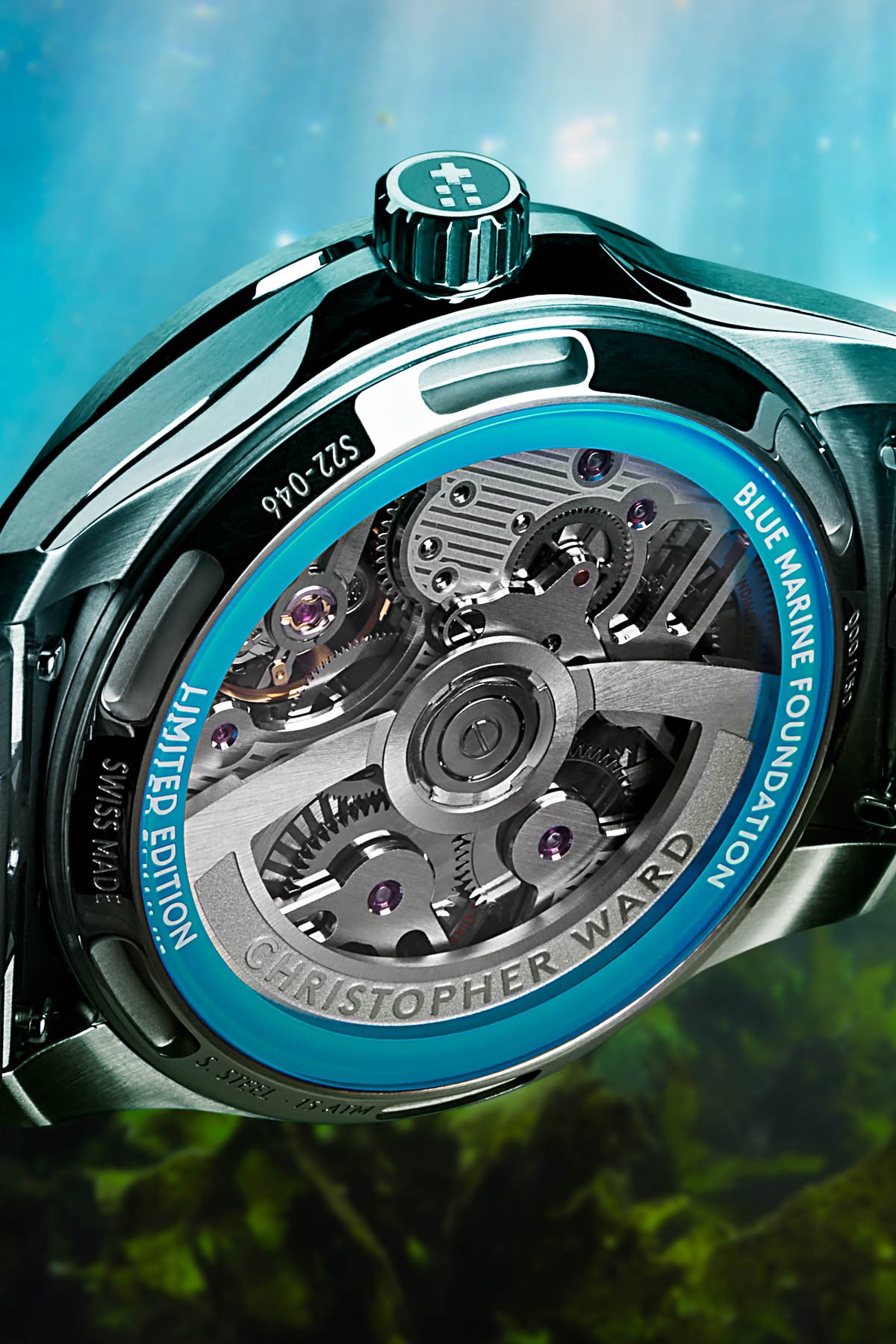 Key point #2: Watches for good causes
It has become common for brands to support charities that protect wildlife and our natural environment. Christopher Ward has been supporting several non-profit organizations and continues to do so through the C63 SH21. Indeed, the Blue Marine was made in collaboration with the Blue Marine Foundation (BMF). Five percent of the sale price of each Blue Marine will go to BMF to support its efforts to remove plastic from the oceans.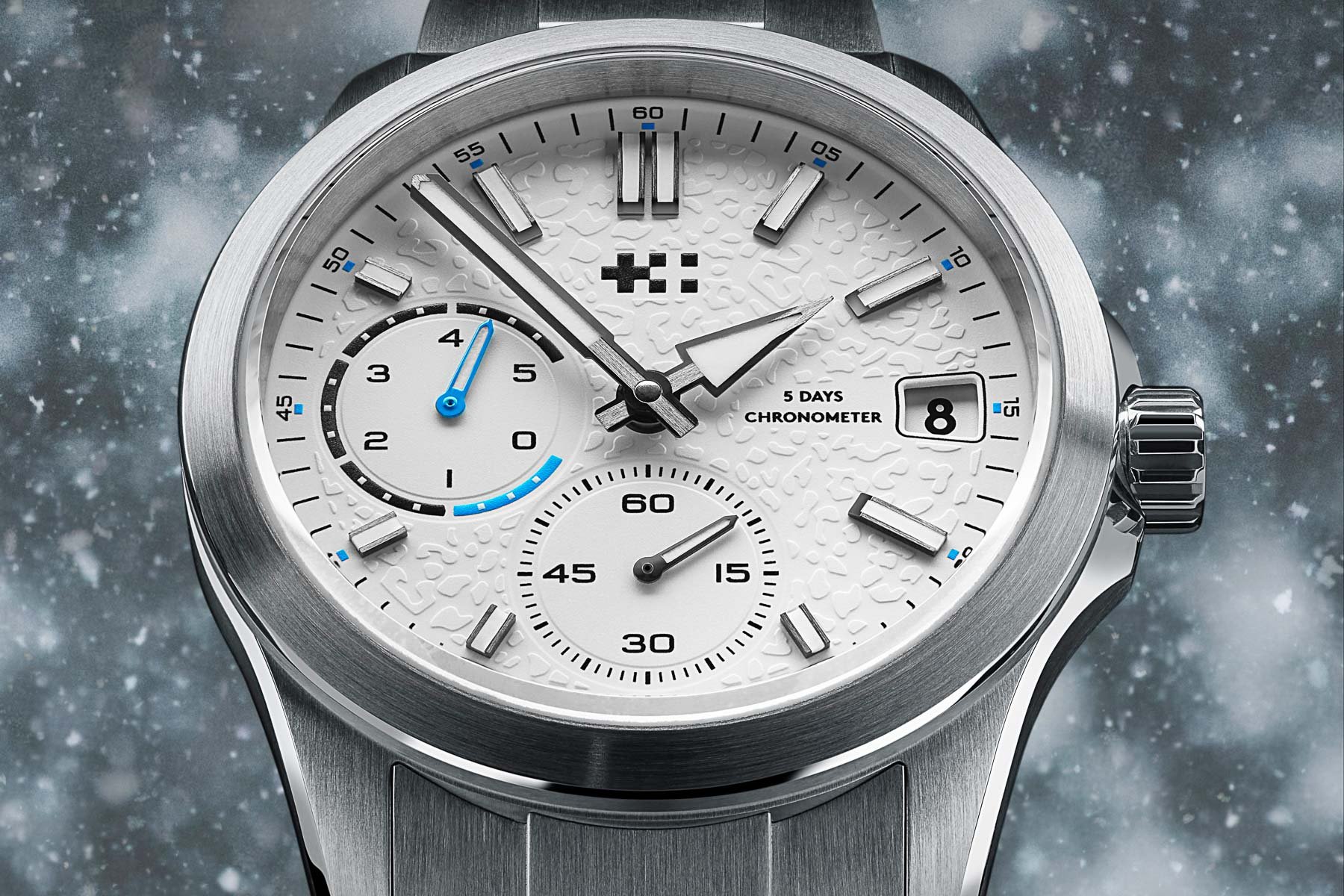 The other model, the Snow Leopard, was made in collaboration with the David Shepherd Wildlife Foundation (DSWF). Five percent of the proceeds from each sale will be donated to DSWF to support the foundation's efforts to protect snow leopard populations in Mongolia and Kyrgyzstan. Whatever your feelings are about non-profit organizations, know that sporting a brand-new Christopher Ward C63 SH21 will do some good in the world. Having worked in the nonprofit sector for a decade, I admire these types of efforts.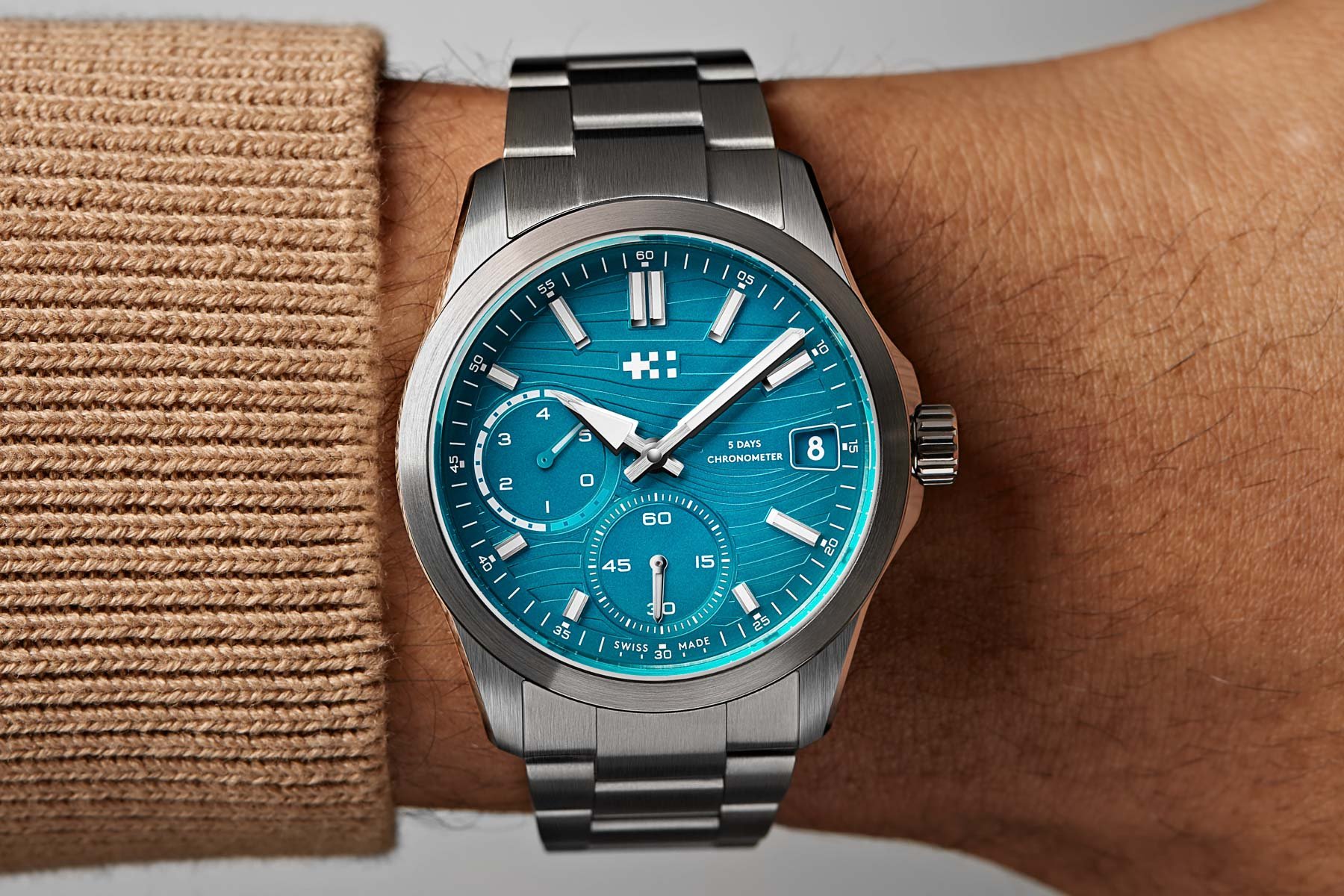 The two models in depth
All right, let's geek out about the watches now. Being part of the Sealander collection, the C63 SH21 Blue Marine and Snow Leopard come with reasonable dimensions. They have a case diameter of 41mm, a lug-to-lug distance of 48.20mm, and a thickness of 13.01mm. These dimensions pair with Christopher Ward's trademarked "light-catcher" case, which showcases fine finishing and a thin profile on the wrist. Both models feature the brand's iconic arrow handset and applied multifaceted hour markers, a legible combo. Furthermore, they come with a stainless steel bracelet with screwed links and a toolless micro-adjust clasp.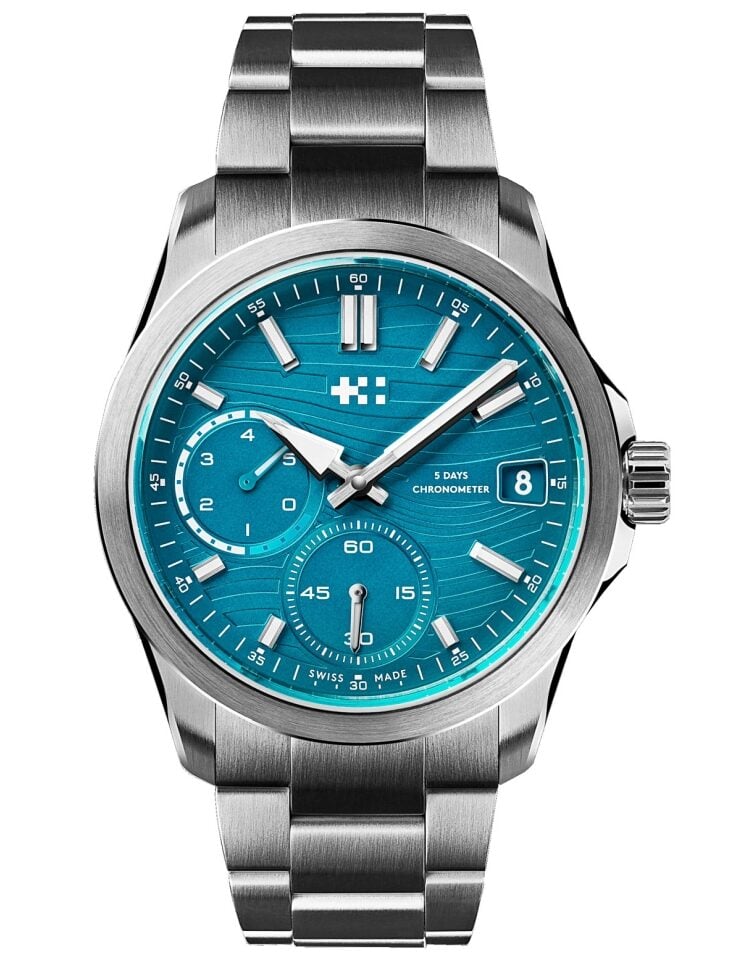 The Blue Marine comes with a teal-blue dial color and an engraved irregular wave pattern. Punctuating the all-blue theme are white details, such as the printed twin-flag logo and most of the scale on the power reserve indicator. The minute track was put on a diet to make space for the two sub-registers, and it looks discreet. Finally, the trapezoidal date aperture at 3 o'clock integrates nicely with the dial design and frames a color-matched date wheel, which is always a plus.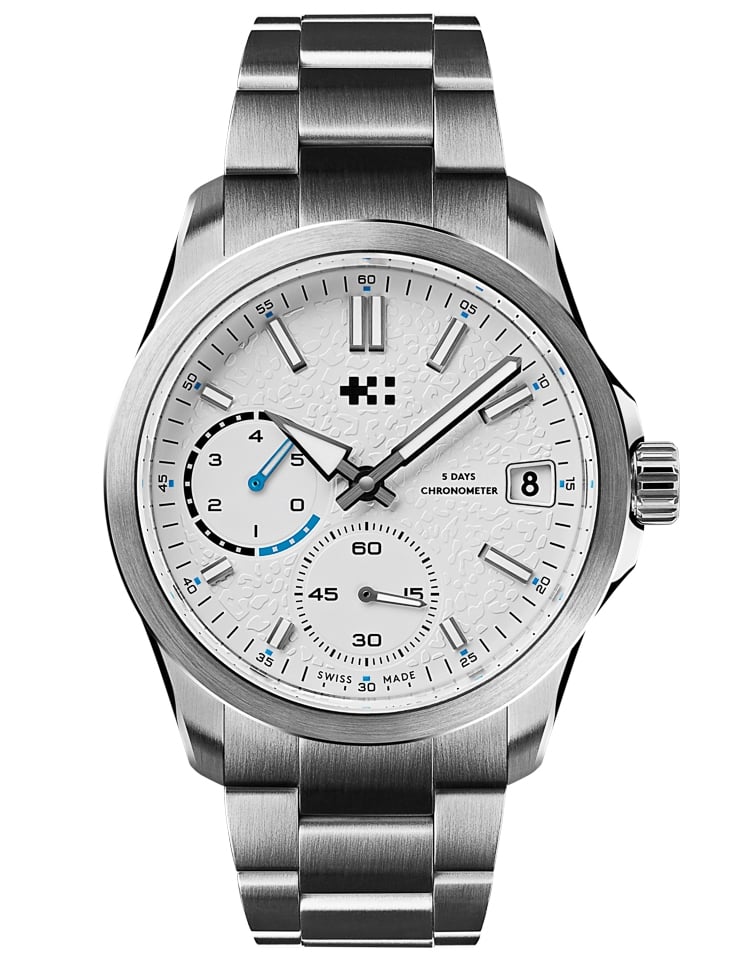 The Snow Leopard comes with a white dial and what seems like irregular patterns representing snowflakes or paw prints (perhaps not my best dial description to date). Blue accents liven up the hand and first fifth of the graduation on the power reserve indicator. Furthermore, the five-minute intervals on the minute track are highlighted with tiny blue rectangles. Similarly to the Blue Marine, the date aperture disappears on the dial.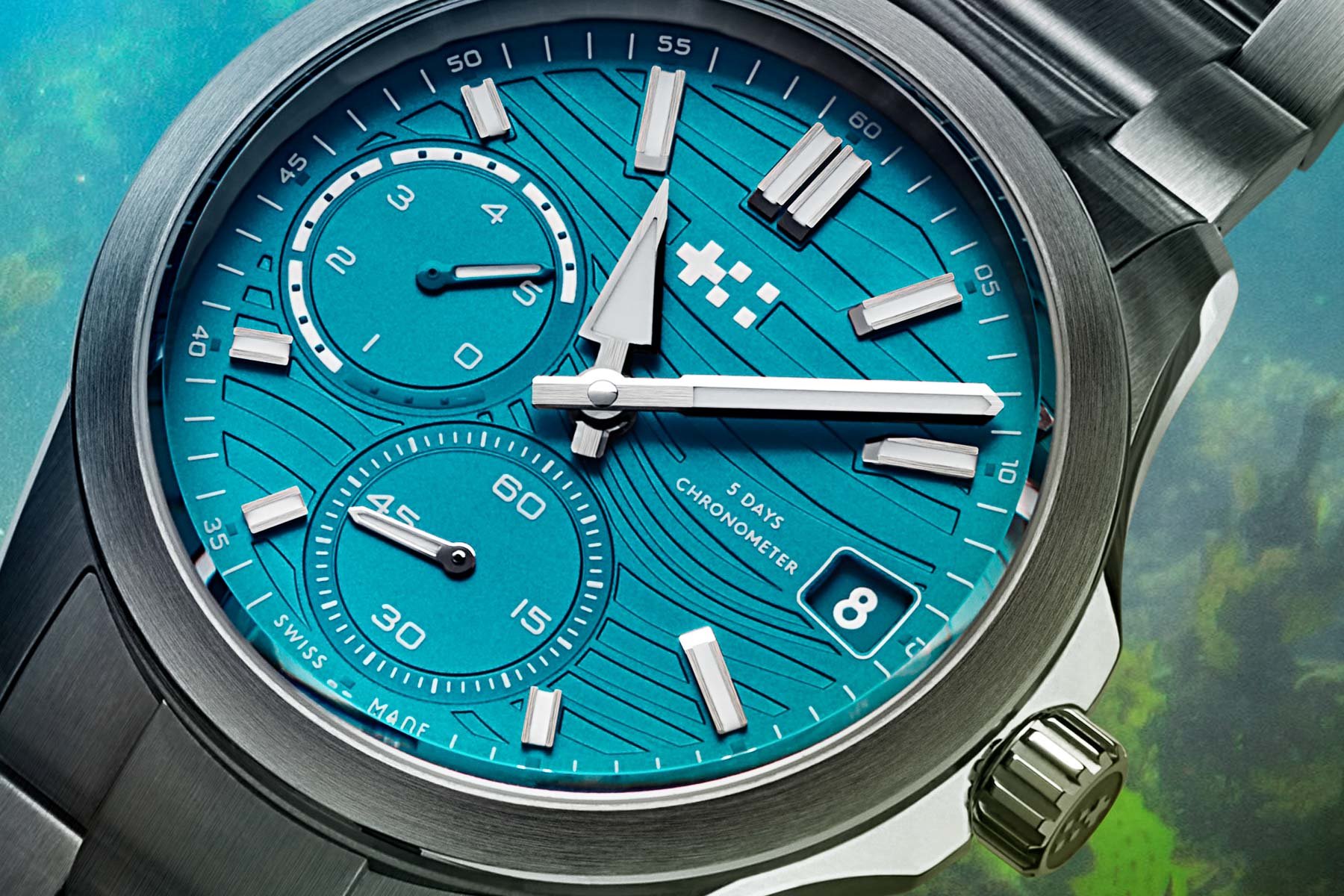 Final thoughts
If you are into watches with patterned dials and a power reserve indicator, look no further; the new Christopher Ward C63 SH21 models are for you. Both are for sale starting today on Christopher Ward's website and retail for £1,595 / €2,095 / US$1,925. I couldn't say how much a watch with an in-house caliber should cost you, but the asking price seems reasonable as long as you like the design. And if you do, you also contribute to a good cause. 
Let us know what you think of these new Christopher Ward C63 SH21 models in the comments!