It's Time To Invest In A Dress Watch — Our Picks From Breguet, Omega, Grand Seiko, And More
From affordable vintage choices to modern Haute Horlogerie
Back in the day, things were simple. You just bought one watch — a single timepiece that would do the job at all times. Today, even if you're not a watch collector or enthusiast, you probably already own several watches. And I don't know about you, but my watch collection consists mainly of sports watches. However, there are occasions when a sports watch isn't very appropriate, especially from a style perspective. In those instances, I will often choose one of my vintage watches because they're generally smaller (and thinner) and fitted with leather straps. Finding a nice, modern dress watch is difficult, especially with a limited budget. For this article, I asked the Fratello team to come up with their favorite dress watches.
Investing in a nice dress watch is something you will not regret. Bringing your divers' watch to a formal occasion is like wearing a pair of Nike Air Max with your suit (take this with a grain of salt or two). It's good to at least have the option to wear a more discrete watch once in a while. Now, I am also a firm believer that a dress watch should be gold. This may contradict being discrete, but you can also choose white gold or platinum. I don't mind yellow or rose gold, as the diameter and thickness make it more discrete. However, there are no rules to this, so a steel dress watch will do as well for many of you.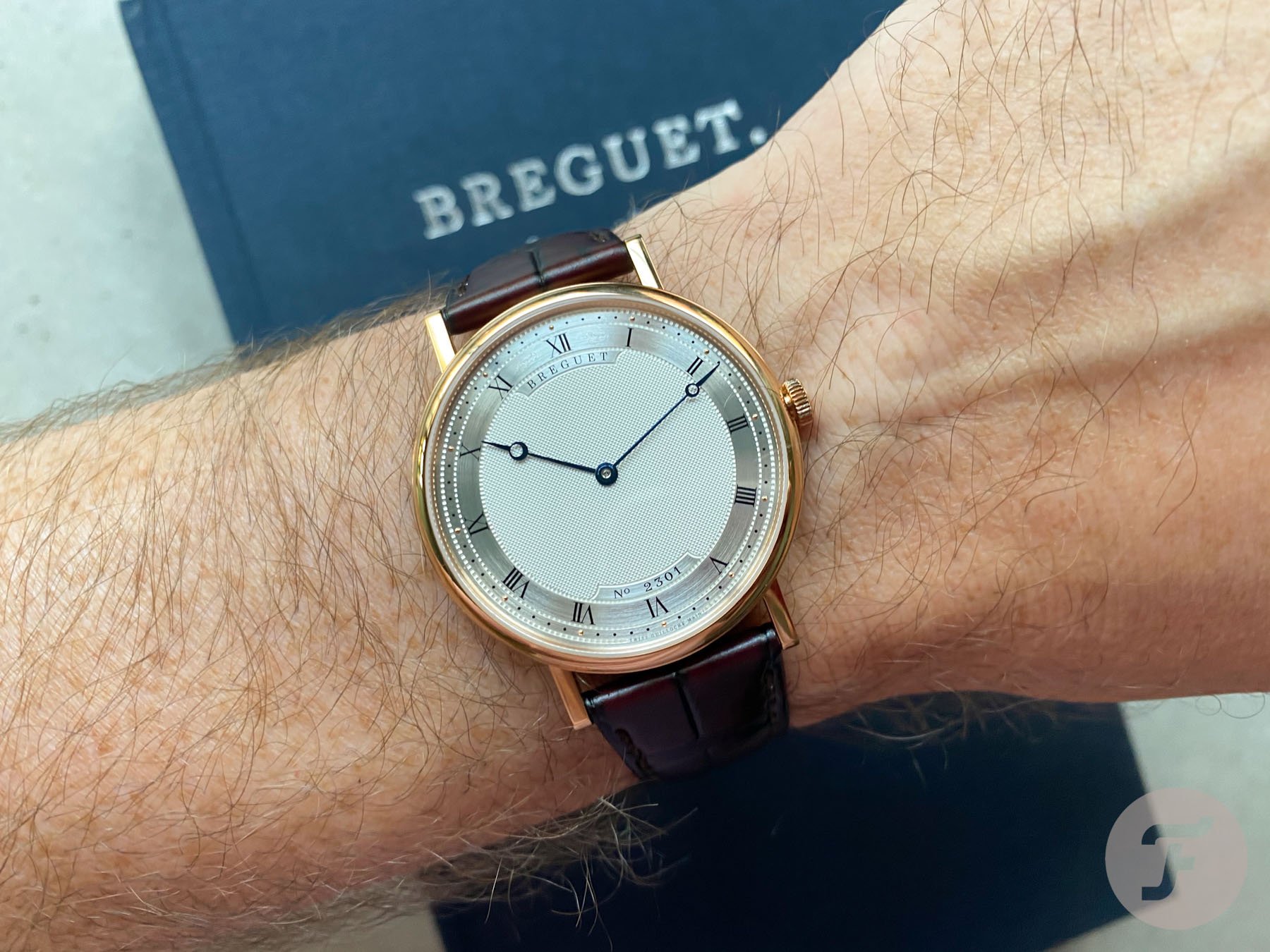 RJ's pick: Breguet Classique
To me, Breguet is one of the most underrated brands. It's easy to pick a Patek Philippe Calatrava or an A. Lange & Söhne Saxonia if you're looking for a gold dress watch. After all, they do get a lot of attention on social media. But Breguet has a lot and perhaps even more to offer. Now, I do think it is important to be clear about what I want a dress watch to be before I go into details of the Breguet Classique.
As I mentioned in the introduction, I like a dress watch to be in gold, preferably, yellow or red/rose gold. Also, it needs to be thin, smaller than 40mm, and have as little clutter on the dial as possible. Oh, and not unimportantly, it needs a nice movement. I was eyeing the Patek Philippe Calatrava 5196 in the past, but as soon as I found out that the 215 PS caliber inside was as small as a dime, I checked out. Even though the movement isn't visible because of the solid case back, it would still bother me.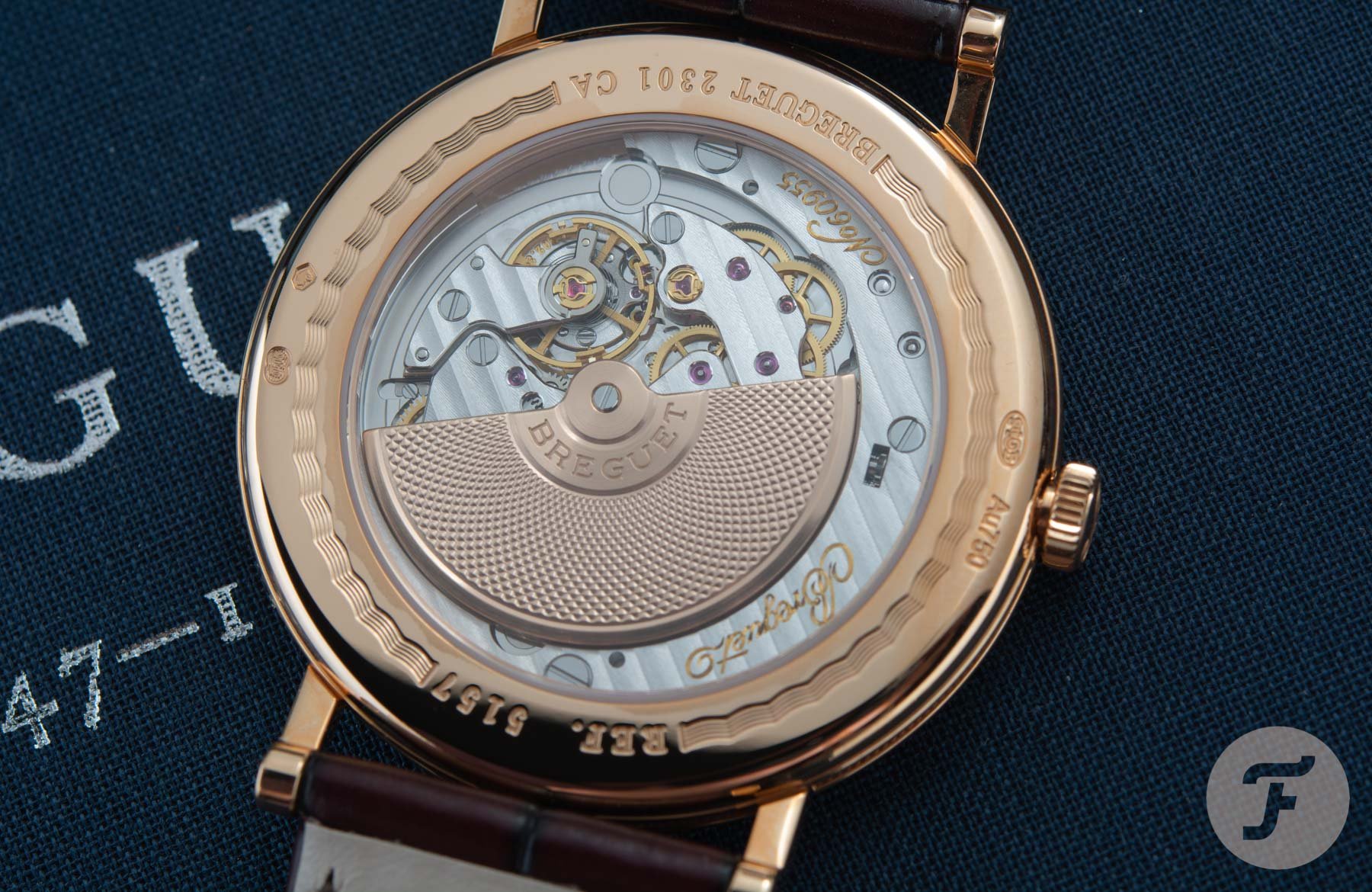 Enter the Breguet Classique 5157 with the 502.3 caliber. This watch ticks many boxes for that perfect dress watch for me. It's available in yellow and red gold (as well as white), and it has only two hands and no date. Perfect! The dial has a beautiful hand-guilloché pattern, and the blued Breguet hands are also stunning. And with a diameter of 38mm and a height of 5.4mm, the Classique 5157 also ticks the box for its dimensions.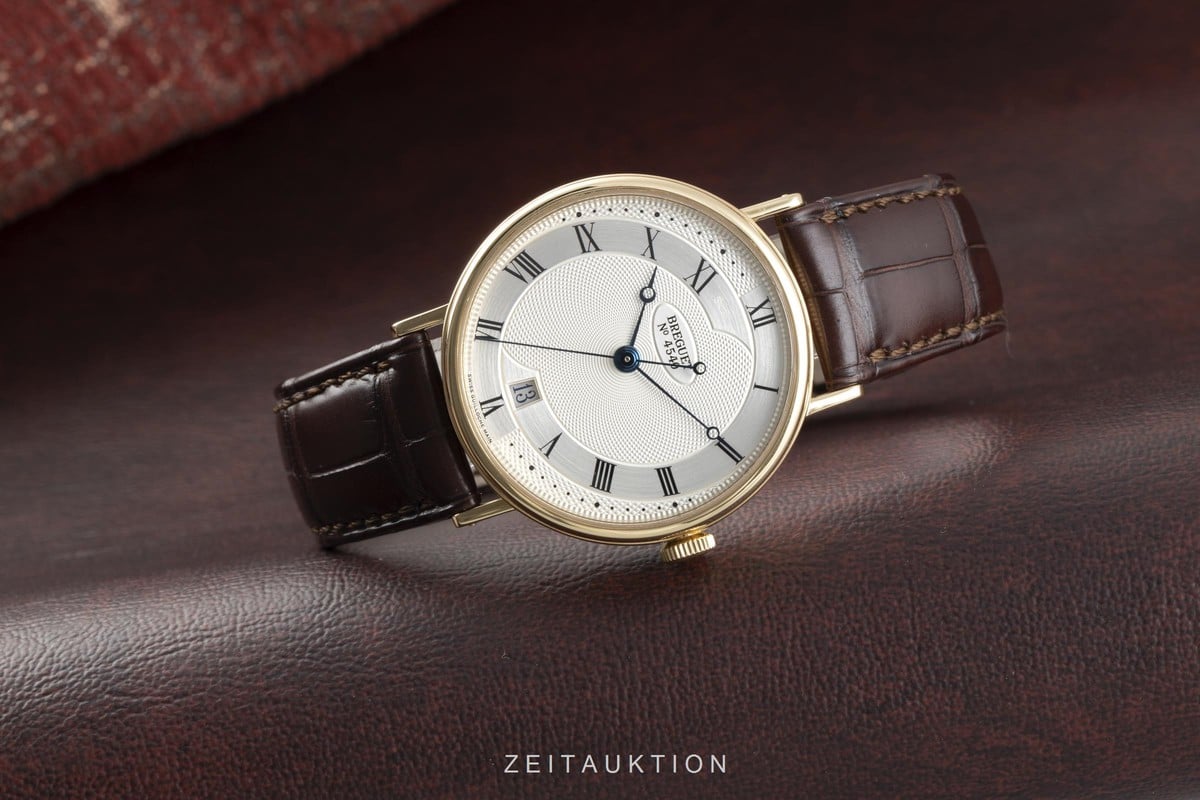 If this Breguet 5157 is perhaps a little bit boring to you, the Classique 5197 will make a nice alternative with its "funky" dial, a seconds hand, and a date window. It is discontinued, but you can find it pre-owned for around €12,500. The retail price of the Breguet Classique 5157 is €20,100 / US$18,800, but I am sure you can find a pre-owned model for less.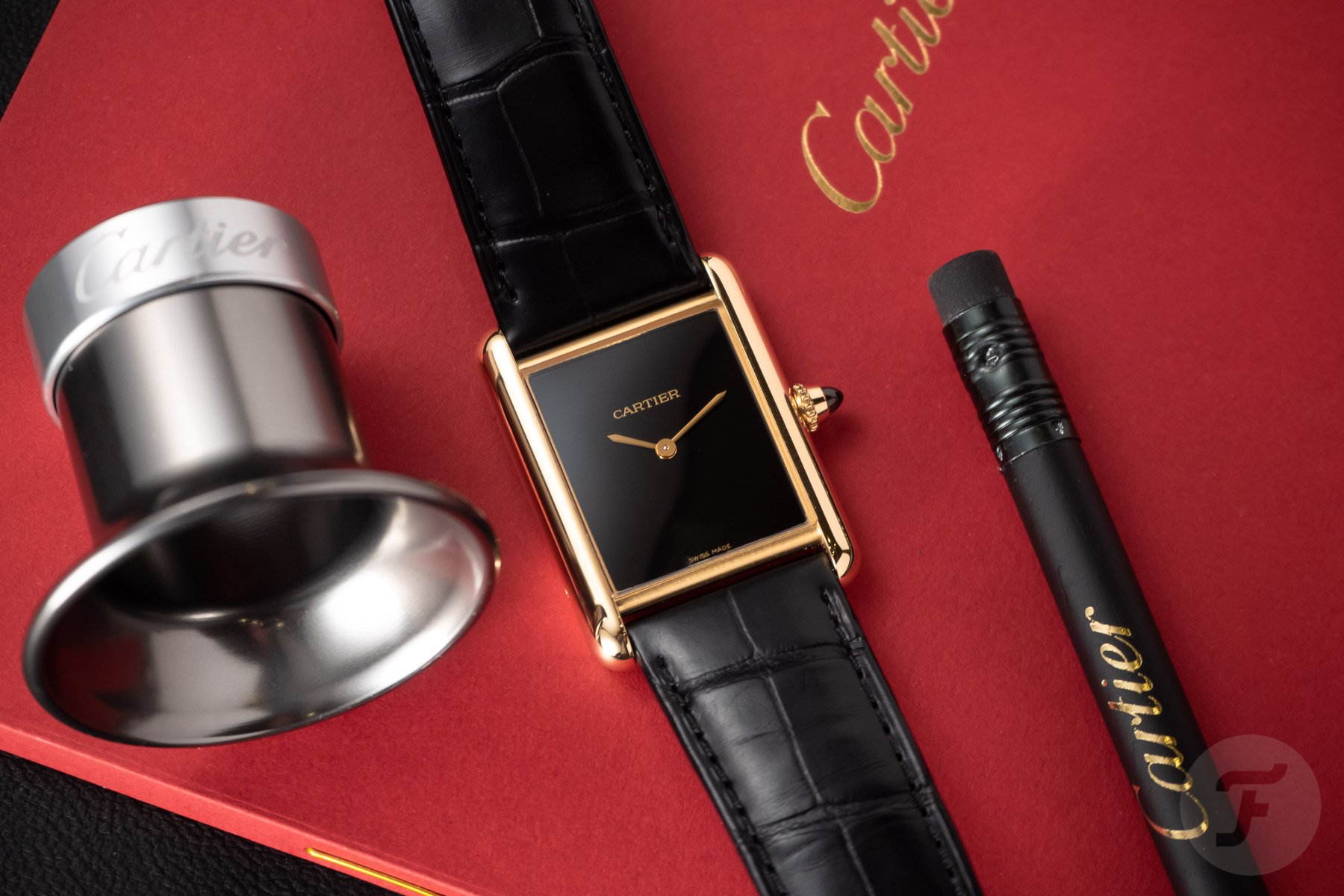 Thor's pick: Cartier Tank Louis Cartier in suave black
I'd be happy to lobby for a resurgence of dress-watch fashion. Sure, it might have something to do with my job not including much physical labor, but my love for small and light wristwear is big. And instead of a perennial love for '60s cool, why not go timeless et française? Nothing says studied chic like a piece from Cartier, and the Tank is the sleek daddy of all rectangular cool. Cartier's raging success on the auction circuit proves my point, and so does this minimalist vision in sleek black.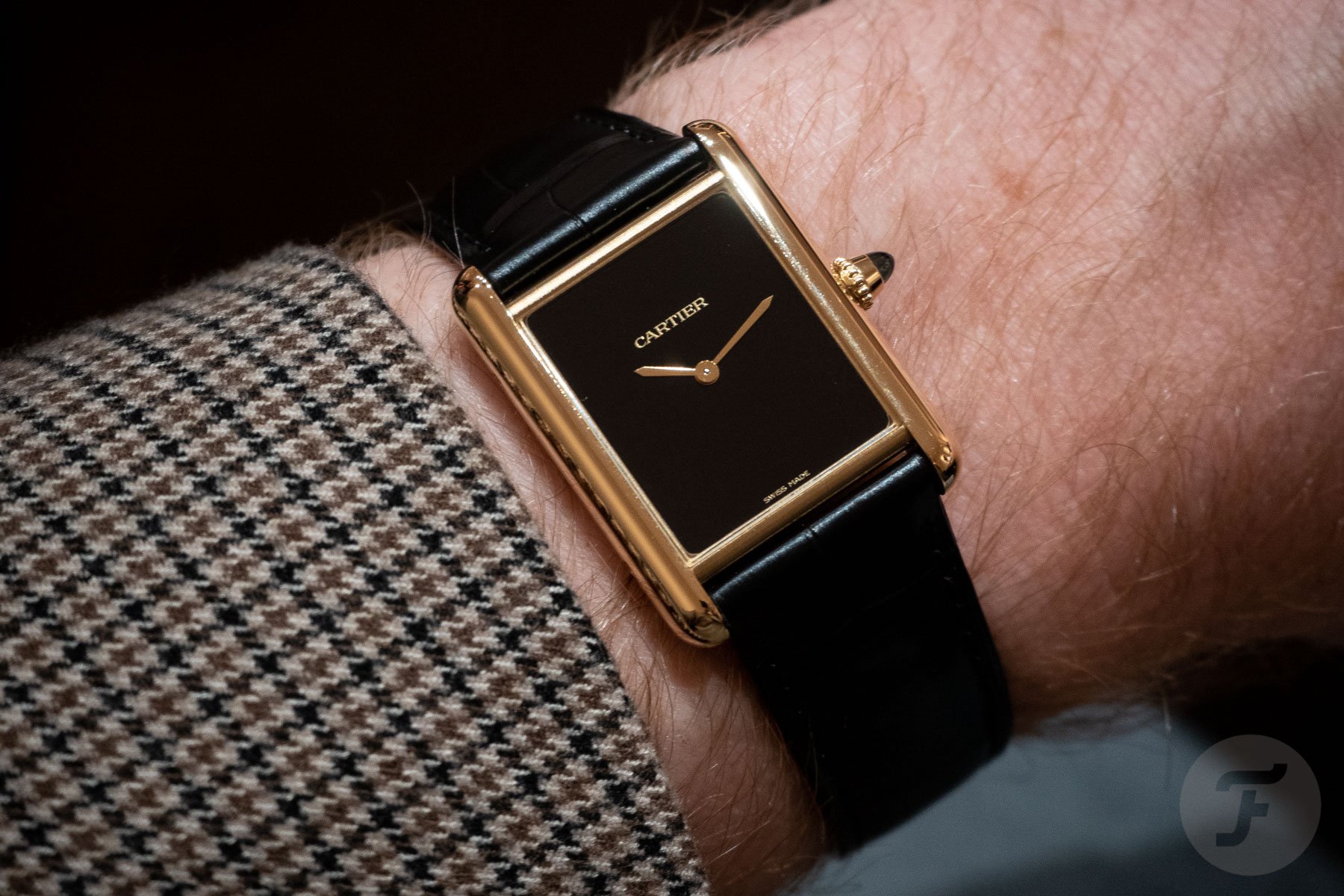 My first choice would easily be the deep-space noir of the Tank Louis Cartier, framed perfectly in yellow gold. As the brand's namesake, the Tank Louis Cartier walks the fascinating line between classicism and sharp minimalism. It embraces modernity and will always look right. Whether it's your go-to choice for the wedding fit or copying Jeff Goldblum's look with boots and a black Prada jumpsuit, black and gold make for an astute finishing touch. You can get one for €13,300 / US$12,800 from Cartier.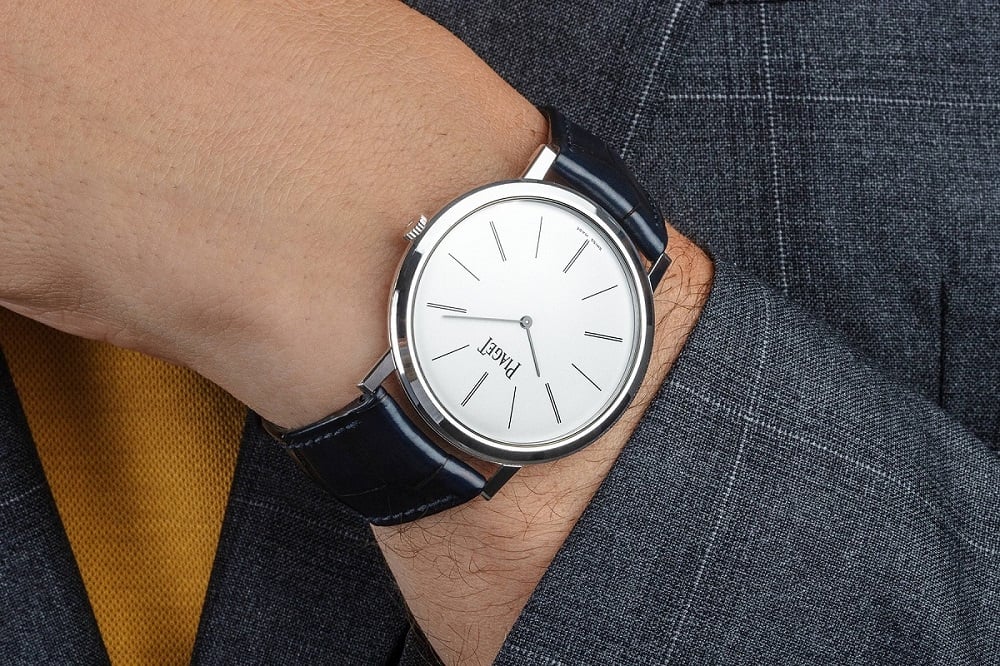 Lex's pick: Piaget Altiplano Origin in white gold
I don't think I'm ready for a Patek Philippe Golden Ellipse yet, so I chose something else, pretty minimalist. If we do this article again next year, I might be ready, but for now, I picked the 38 × 6mm Piaget Altiplano Origin G0A29112 (€19,200 / US$18,600). This white gold watch displays a style that some might describe as lavish Swiss Bauhaus. It forgoes a seconds hand, with just an hour and a minute hand to keep things nice and calm. The simplistic dial adorned with a contemporary-looking logo, the thin and fuss-free case, and the in-house, ultra-thin Piaget 430P hand-wound mechanical movement inside make for an essential yet luxurious and stylish timepiece. On the screwed case back you will discover the brand's logo, and underneath it reads "Piaget — Mécanique — Swiss made" and some numbers, including "Au750", indicating that the case is made of 18K gold.
Suave Altiplano swagger
You can't see the 2.1mm-slim caliber 430P, but I can assure you that even out of sight, the refinement continues. The 3Hz movement with approximately 43 hours of power reserve features traditional adornments such as perlage on the main plate and circular Côtes de Genève on the bridges and balance cock. The Piaget Altiplano Origin might look like a sober style statement, but it's also an outing of dedicated horology based on traditional values. The beveled edges on all of the bridges and the heat-blued screws are both hand finishes that will make the conscious owner of the Altiplano wear it with more swagger. And because the watch, in my opinion, captures the essence of what a dress watch should be, the swagger will continue to shine.
Find more info on the official Piaget website.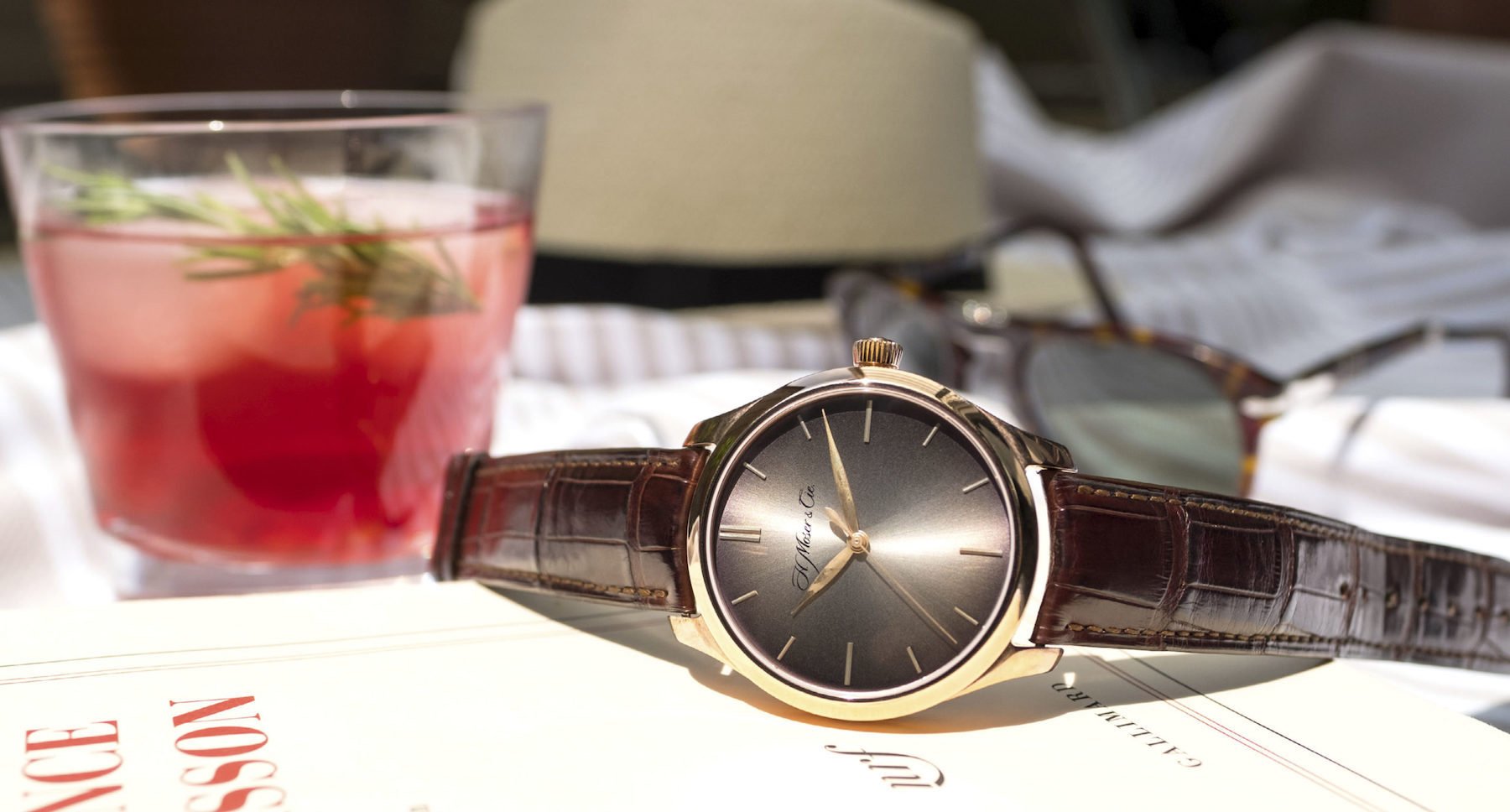 Daan's pick: H. Moser & Cie. Endeavour in rose gold
I remember seeing the H. Moser & Cie. Endeavour for the first at a RedBar Amsterdam event at the beginning of this year. Actually, it was its predecessor — the Mayu — with a yellow gold case and a silver dial. I immediately asked its owner if I could try it on. It wore like a dream with a nice crocodile strap. I really liked its organic shape with lugs that drastically curve downward and flanks that almost look like a reptile's back. The dial had gold stick markers at three and nine and small seconds at six. The only element I didn't particularly like was the big Arabic numerals at 12.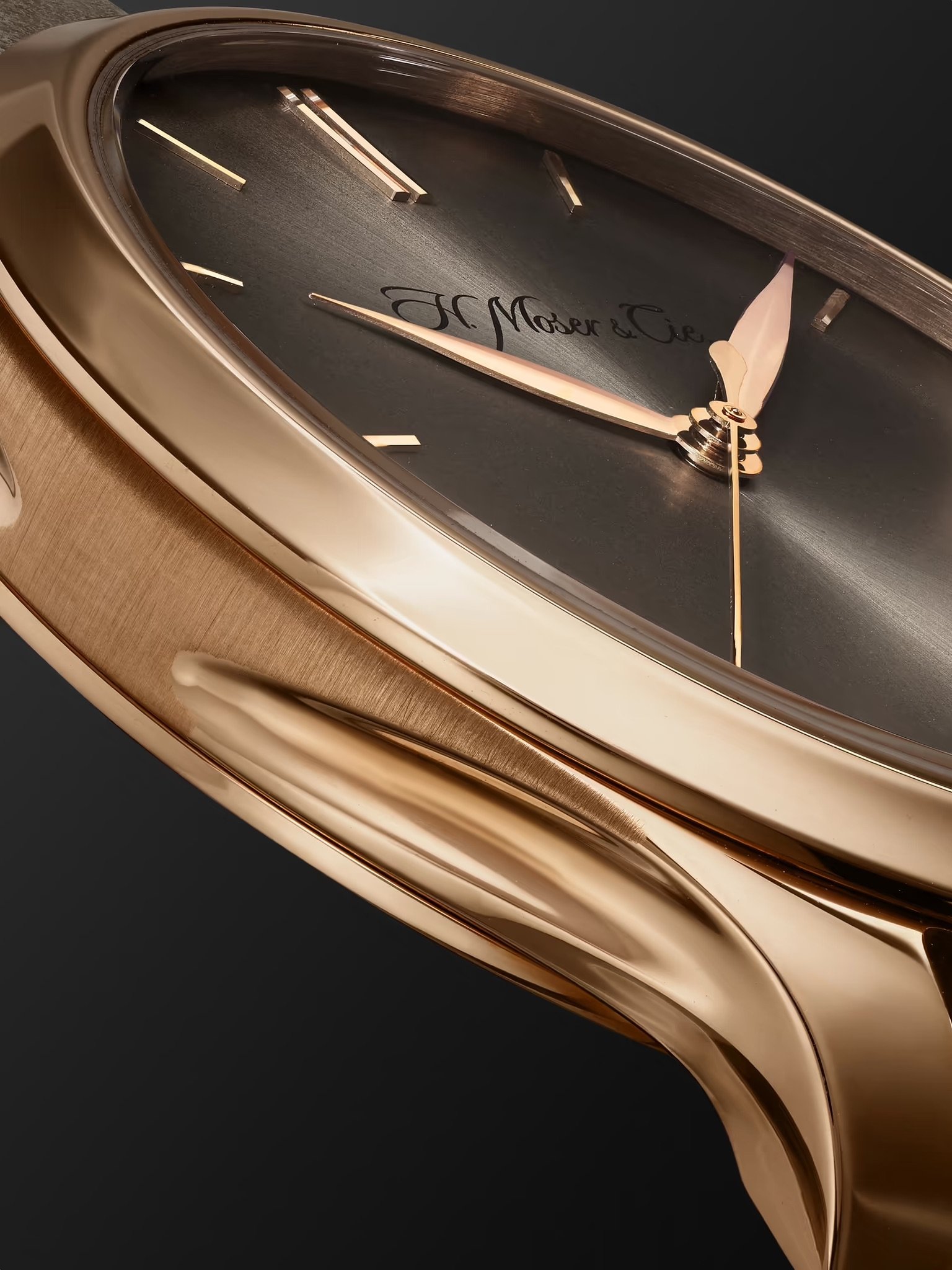 Luckily, the current Endeavour design did away with those numerals, and the watch is available with many funky dial colors. I'd go for this smokey gray fumé dial in a rose gold case, though, which is one of the more classic-looking ones. I love how recognizable this watch is as a Moser thanks to the dial and the case with its elegant flanks. The designers could've even left out the H. Moser & Cie. logo, but I think the elegant font matches the impeccable style of the watch. The H. Moser & Cie. Endeavour might not be your first choice as a dress watch, but it certainly is an original one! Oh, and it features the automatic in-house HMC 200 movement, which is nice in a category where hand-wound movements are the norm. The Endeavour pictured above is the 1200-0400 reference and it's available for CHF 19,900 from the H. Moser & Cie. website.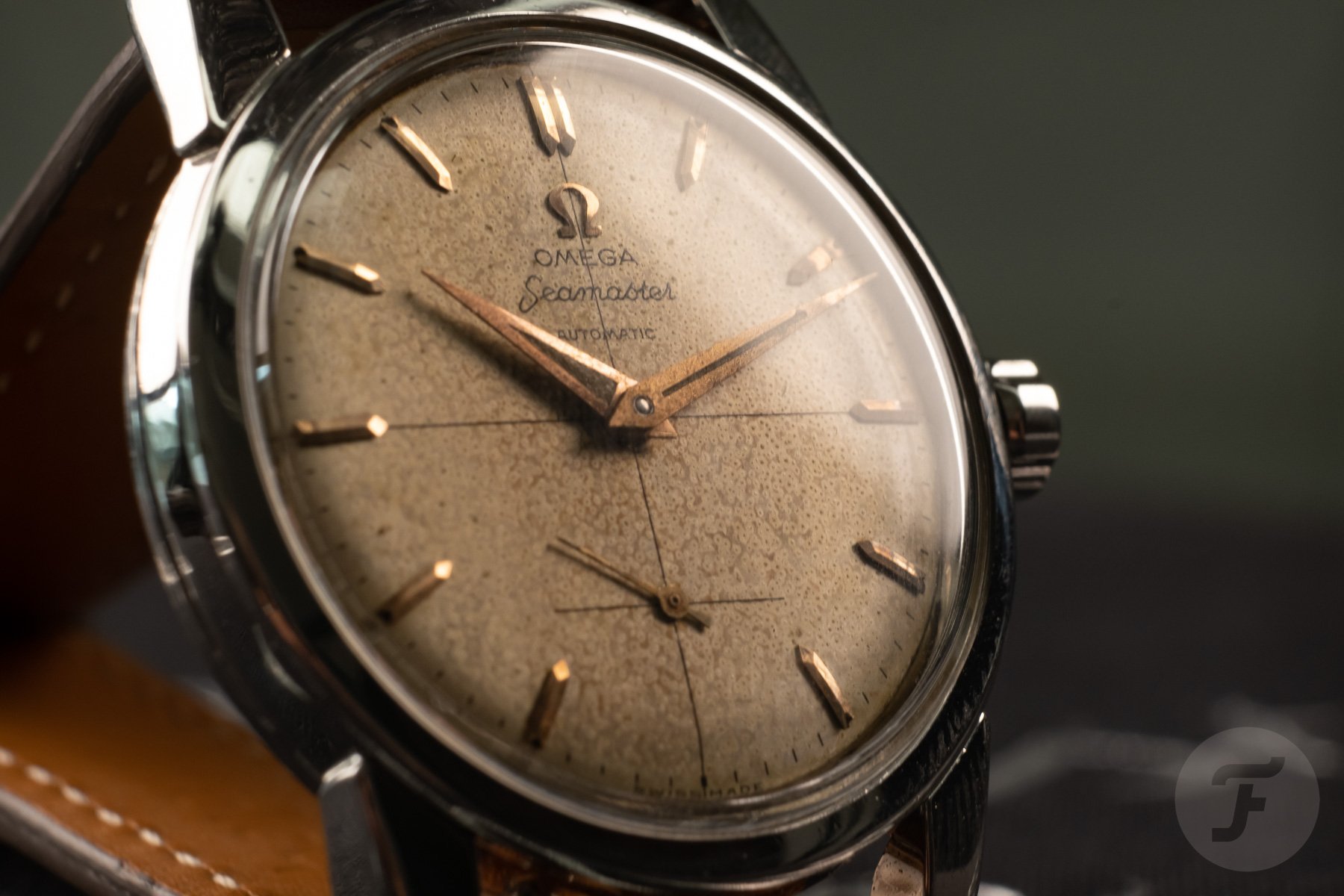 Thomas's pick: Omega Seamaster ref. 2846 from the 1950s
If you know my background, this might not come as much of a surprise, but I would certainly pick a vintage watch. The old-school proportions lend themselves so well to formal attire and occasions. That being said, I wear vintage watches with casual attire just as eagerly.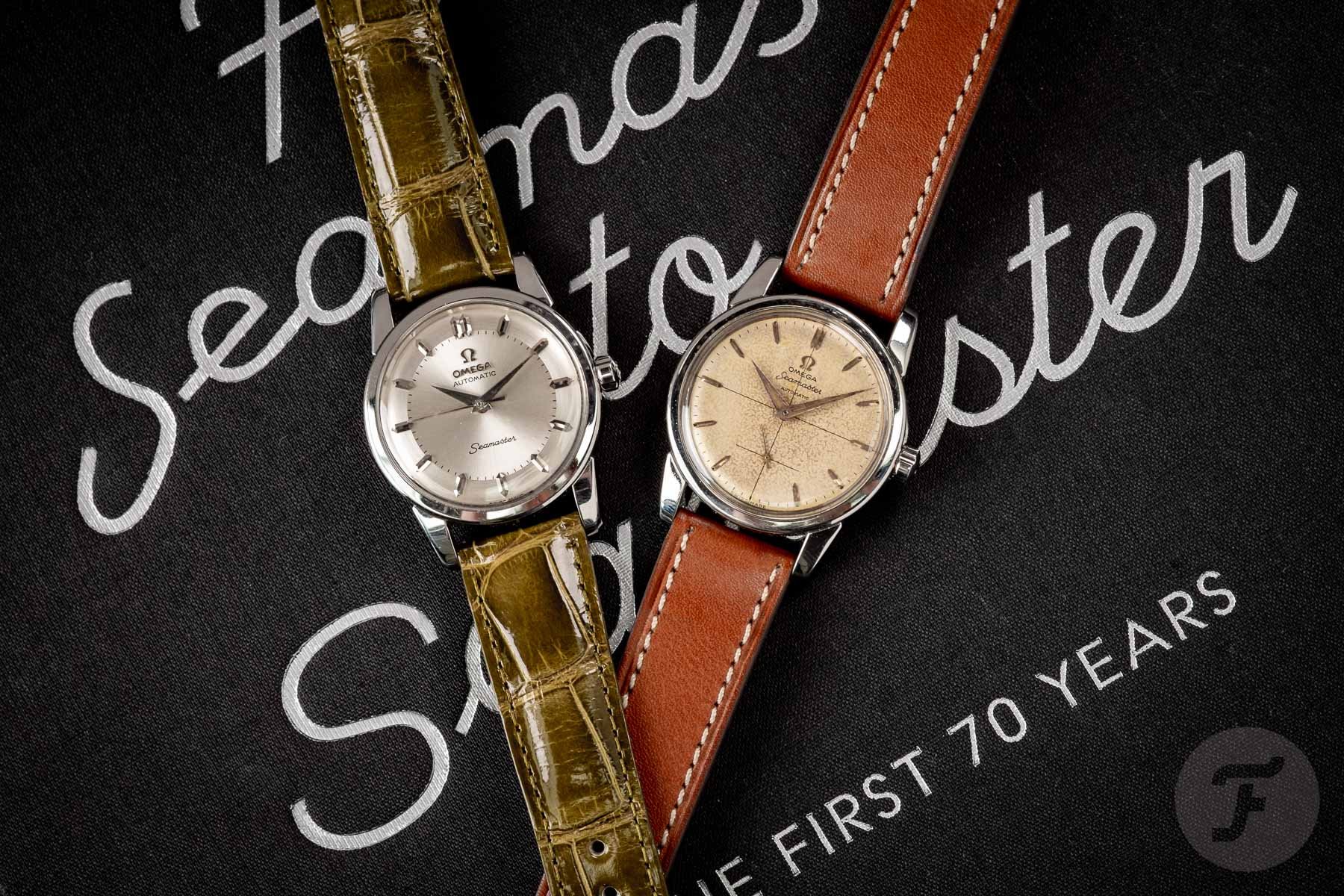 My specific pick is my own 1956 Omega Seamaster ref. 2846. I particularly love the slightly bulkier case shape because it shows the sporty nature of the Seamaster. It compensates for the ~35mm diameter, providing a little extra wrist presence.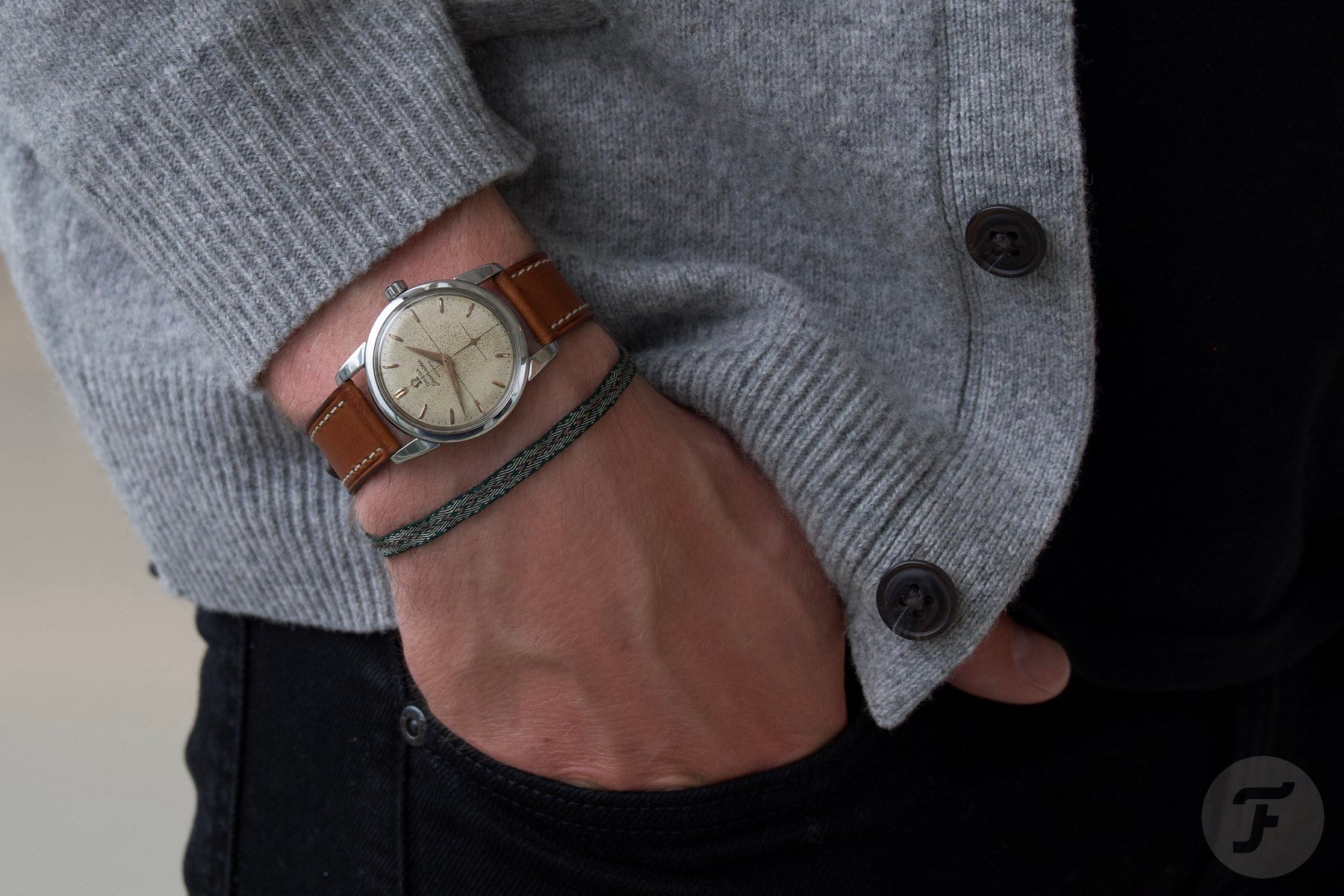 I am in love with the dial on mine. It is a cross-hair dial with sub-seconds at six, and it has been completely toasted by the radium in the handset. The result is a beige dial with a spotted texture in the center. It pairs so well with the rose gold handset and indices. These can still be found under €1,000 or a little more for really nice examples. And if you ask me, that's a bargain. I already infected Nacho with the vintage-Seamaster bug. Will you be next?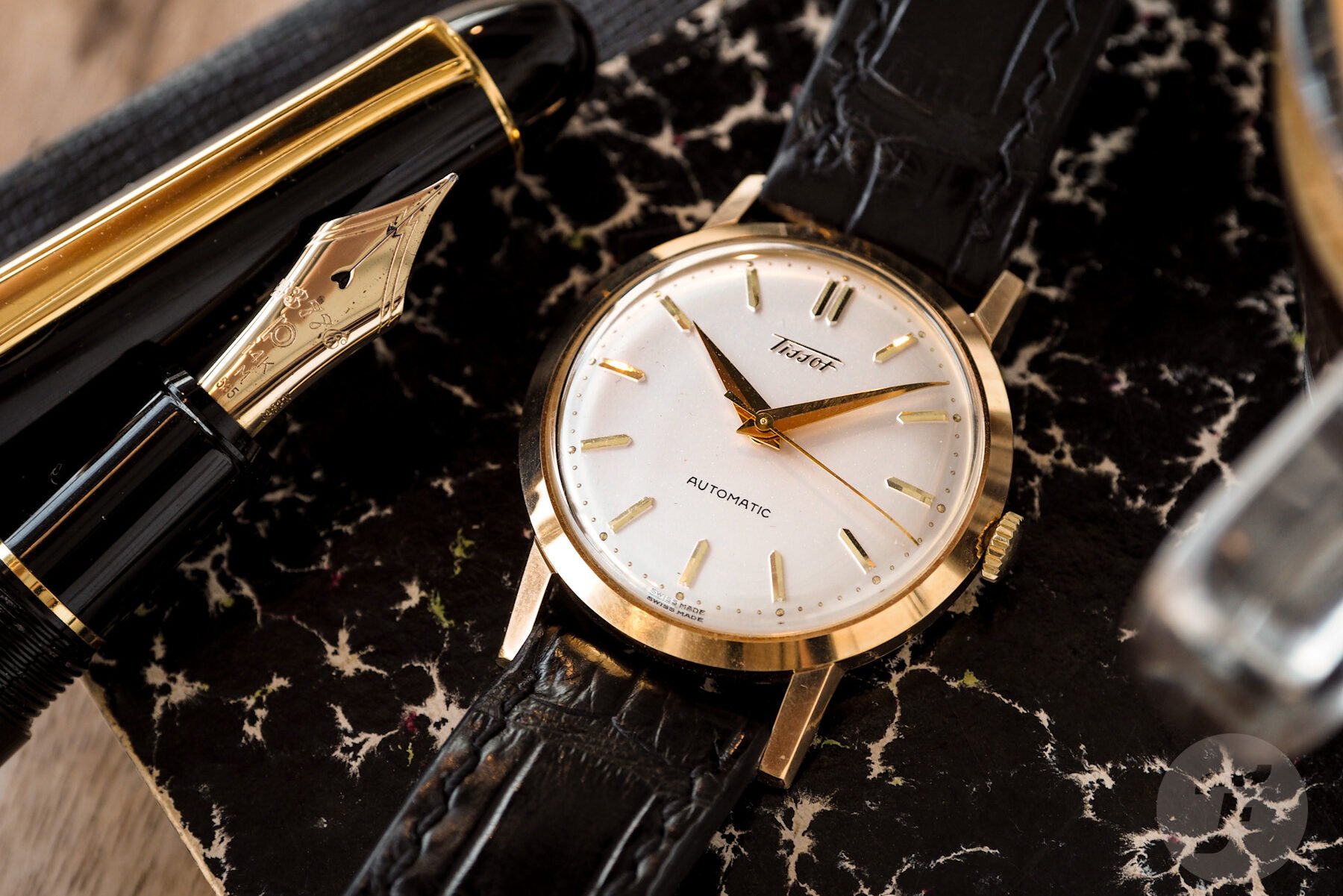 Nacho's pick: Tissot "Calatrava" from the 1950s
For my pick, I've gone down a similar route to Thomas and chosen a vintage piece. Not only do vintage pieces offer excellent value for money, but they also certainly work better as dress watches than everyday beaters. My 1950s Tissot "Calatrava" is a perfect example of this. I already wrote an article detailing the story behind this watch and how it came to be in my possession, which you can find here. But essentially, what you need to know is that it's a 34mm watch with a solid 14K gold case. With classic dauphine hands and a dial layout straight out of a Patek Calatrava, it's a perfect piece for those dressier occasions. There are several brands from which there's incredible value to be had, and Tissot is one of them. This watch — and admittedly, it was a lucky purchase — set me back just €180.
But honestly, I've seen similar watches from brands the likes of Doxa, Alpina, and Longines (all with solid gold cases) up for grabs for well under €1,000. Put them on a leather strap of your choice (I went with a black alligator strap for the most formal of looks), and you'll be perfectly equipped for your next black-tie evening. And even if you, like me, have never found yourself at that kind of event, it's still nice to wear something a little dressier from time to time, even with jeans and a T-shirt — it can be a great look! If you want to be "ballin' on a budget," check out your vintage options. You may be surprised at how far your money goes. That's just my two cents.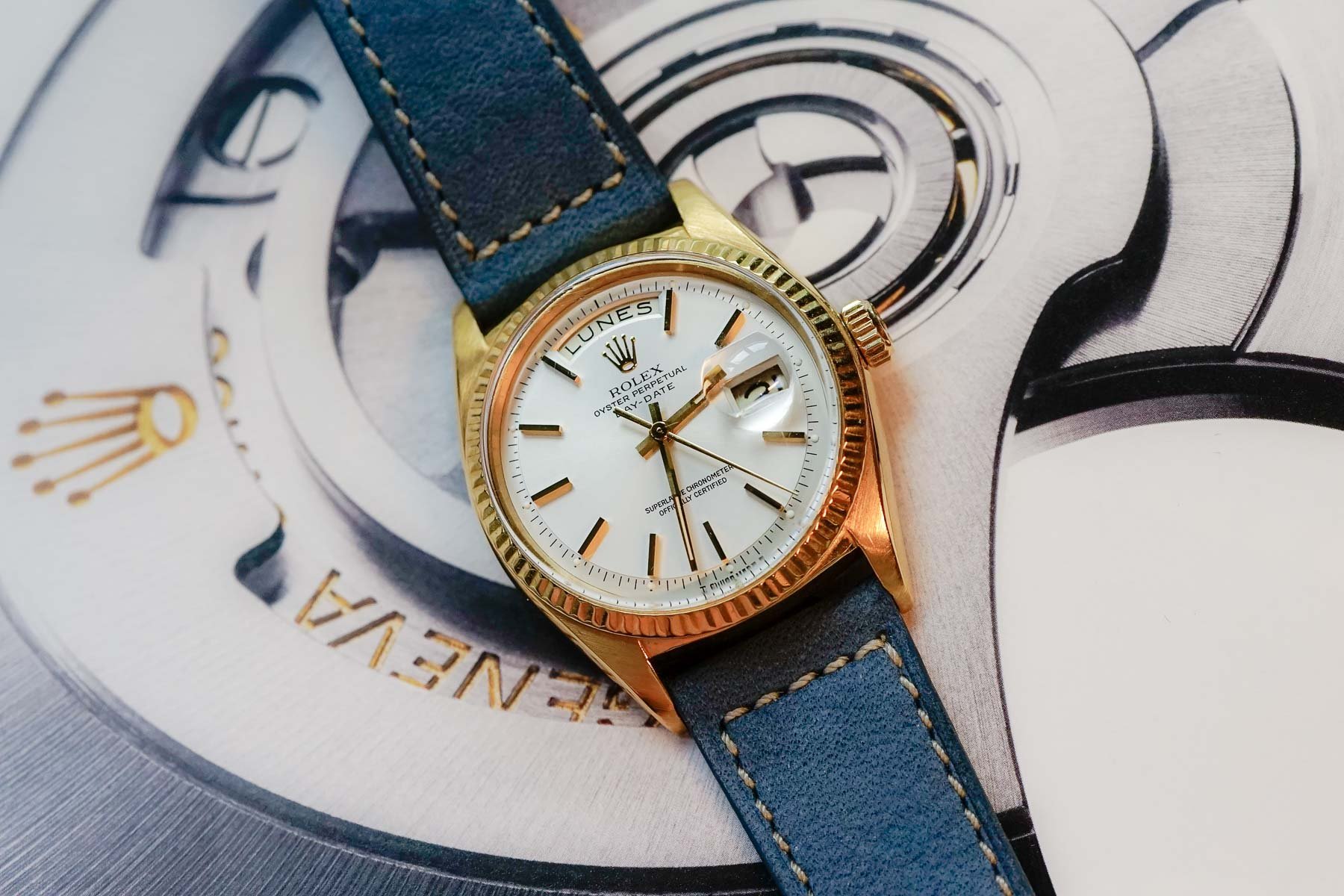 Gerard's pick: Rolex Day-Date ref. 1803
Let me be clear: I usually don't wear genuine dress watches. I don't wear clothing that calls for dress watches, and I don't find myself in situations where wearing a dress watch is appropriate. Having that out of the way, how could I choose a dress watch anyway? Well, some of the watches in my collection come close. And although mainly vintage, even some modern watches might fit in here.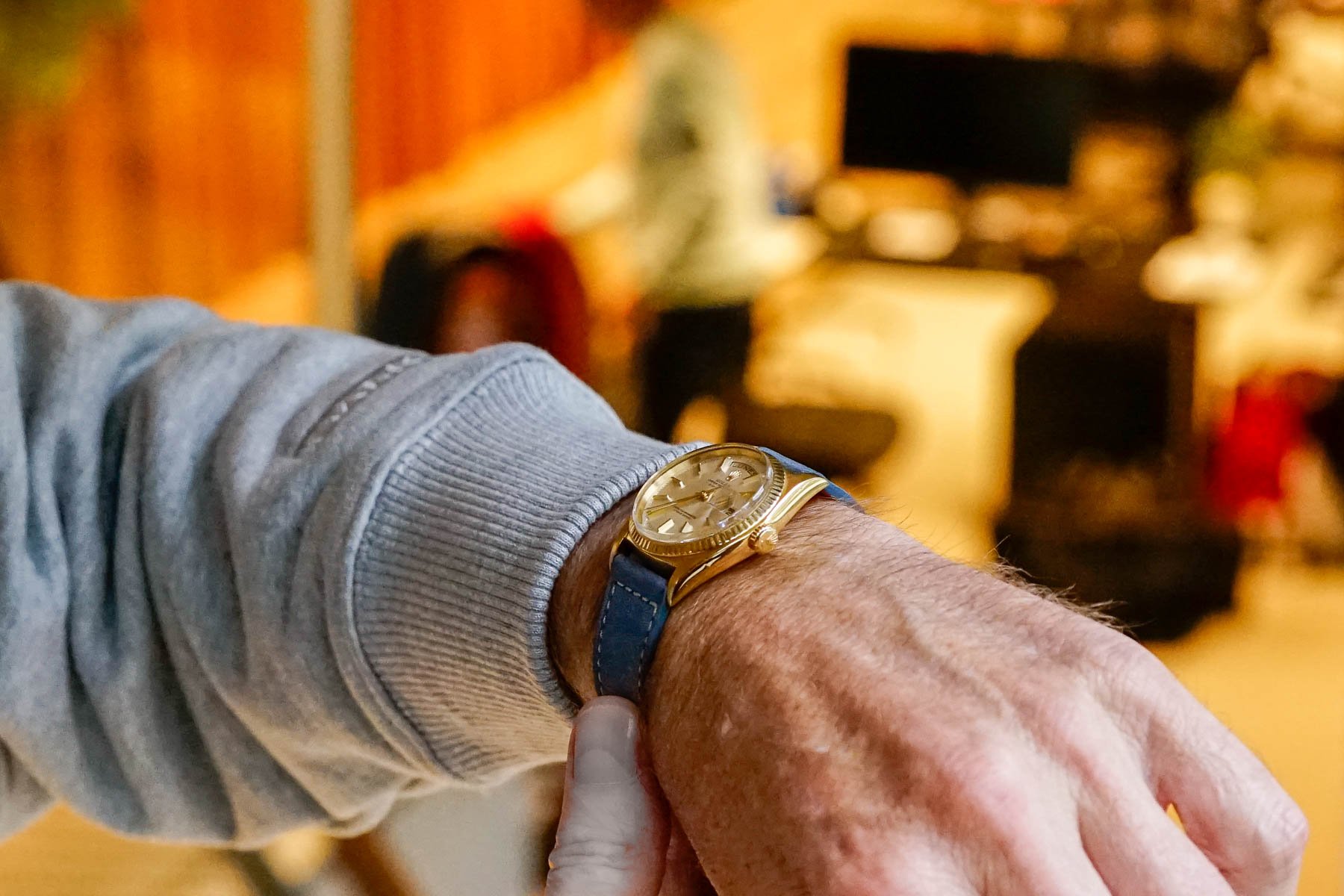 But as this article has another angle — investing in a dress watch — my choice wasn't too difficult. It had to be a Rolex. Relatively speaking, vintage Rolex Day-Dates are still not too expensive to acquire, specifically if you look for the head only. Some might see it more as a luxury sports watch, but I think a vintage Day-Date like mine from 1967 does the job as a dress watch quite well. When worn on a leather strap, it instantly becomes classy, and on a blue nubuck strap, it even looks joyful.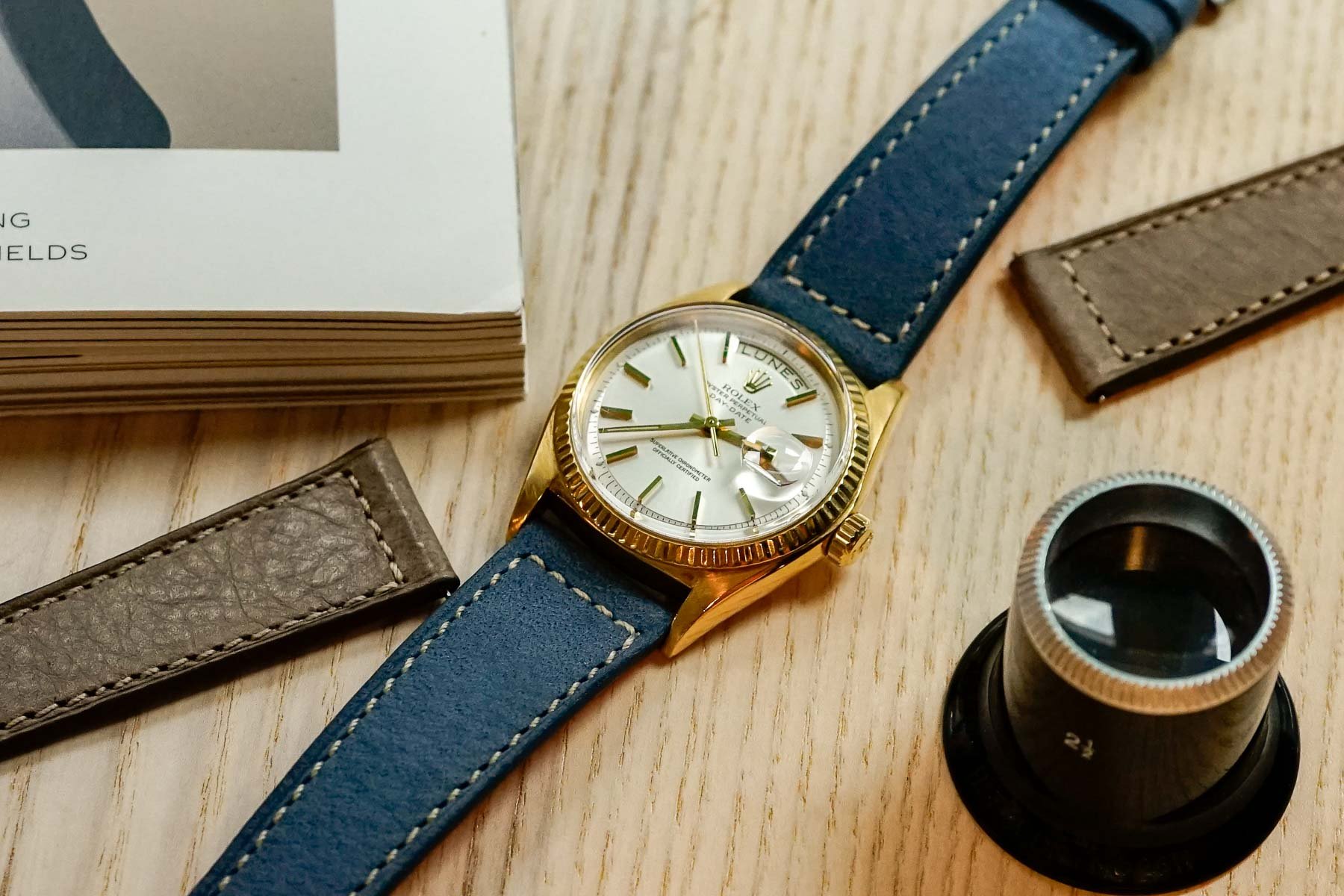 And you might not realize it, but swapping straps on a vintage yellow gold Rolex Day-Date is so much fun. It blends perfectly with almost every color and strap material and adapts to almost any clothing style. Who would have thought of a Day-Date as a strap monster?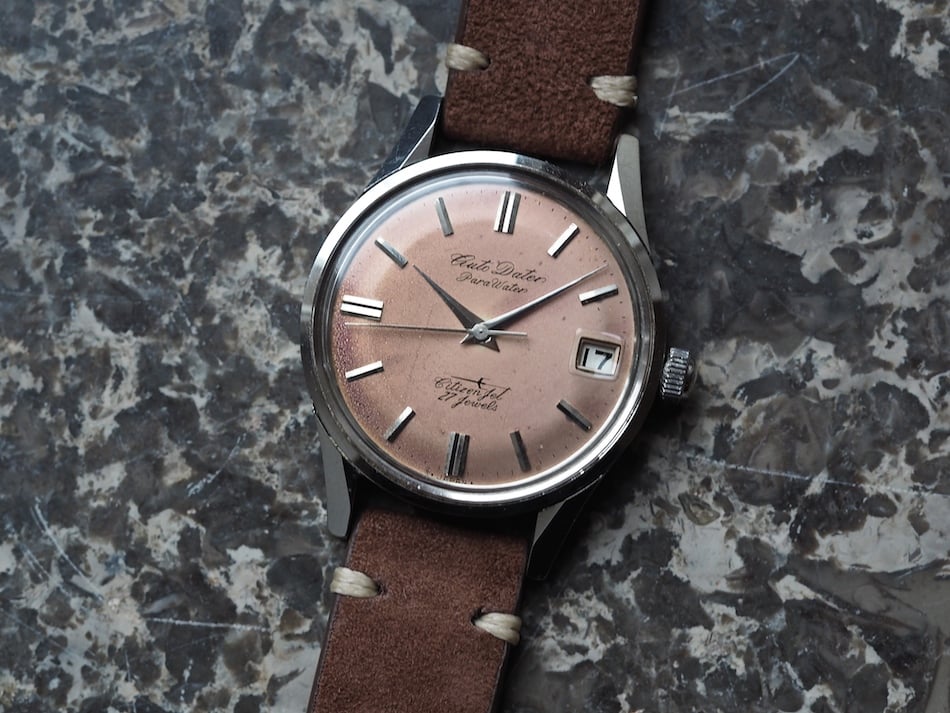 Mike's pick: A cheap and cheerful vintage Japanese dress watch
A dress watch is a funny thing. I wasn't a teen all that long ago, but even then during the '90s, dress watches were the ultimate aspiration for a "grown-up" with a "real job". What's even funnier, though, is that since that time, the world has only become more and more casual. Seriously, while my occupational positions have grown in stature over time, the attire requirements have gone in the opposite direction. Therefore, like some of my teammates, I rarely choose a proper formal piece.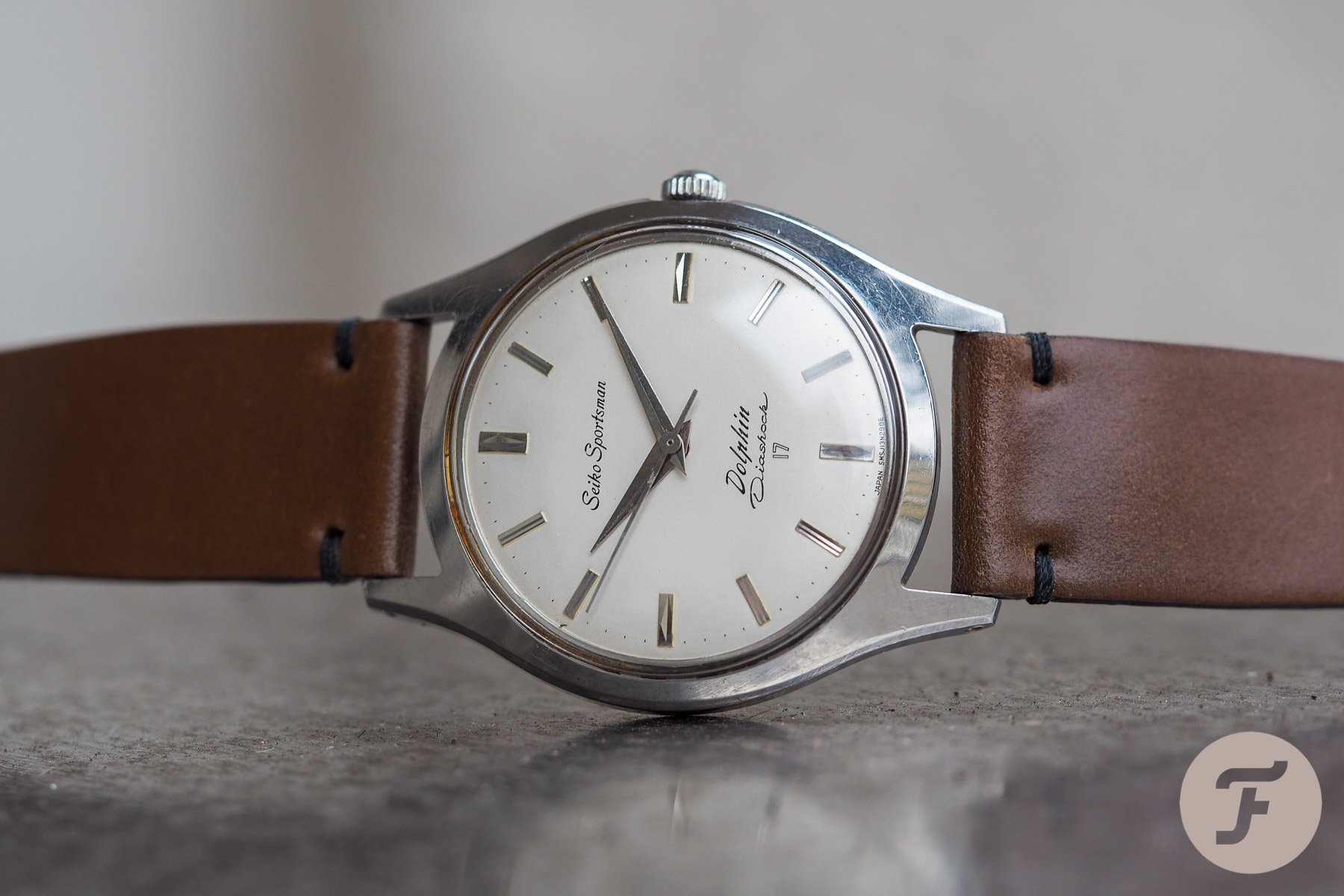 I tend to think of my situation as highly common during these times. I also think that most watch collectors are interested in trying a dress watch but don't want to spend too much on something they may not use. Then again, collectors who are used to wearing decent watches won't want any old stand-in, will they? Of course not, so that's why I suggest sowing one's dress-watch oats on a vintage Japanese dress watch. Whether it's something like the Citizen Jet above with its UFO-like automatic rotor or the manual-wind Seiko Sportsman shown here, there are fabulous options for under €250. Best of all, these watches punch way above their weight class in terms of quality and mechanics. They also work well on all sorts of straps, and best of all, you'll never see another one. That latter part holds true in the boardroom or at your local watch get-together!
Jorg's pick: Grand Seiko 6145-8000 from the 1960s
I can relate to the other guys' sentiments. As Gerard said, dress watches do not fit my general clothing style at all, and I am hardly in situations where I would need one. When I think of a watch that fits formal situations that I would encounter, my immediate thought will always be a mid-1960s Omega Seamaster De Ville. It holds a special place in my heart, as my dad owns one that he still wears. But Thomas has you covered with a vintage Seamaster, so for this list, my mind wandered back to the series of Buying Guide articles. The one watch that I actually put on my list of future wants rather quickly was the Grand Seiko 6146-8000 with a crosshair dial.
Sure, it's not your typical hardcore dress watch, but in my world, it would be suited perfectly for any more formal situations. As the 6146-8000 features both day and date indicators, I picked the 6145-8000 that forgoes the day to produce a cleaner dial that perfectly matches the stunning 36mm 61GS style case, designed following Tanaka's Grammar of Design.
Inside the case, you will find Suwa Seikosha's 6145 Hi-Beat movement. It operates at 36,000vph, and at the time, it was regulated to the Grand Seiko standard of +5/-3 seconds per day. Grand Seiko only produced this combination of amazing style and a great movement in 1969 and 1970, making this one a rare find. But if you do come across one, expect to pay roughly €1.5K–2.5K. What you get in return will be a stunning piece perfectly suited to both formal and informal occasions.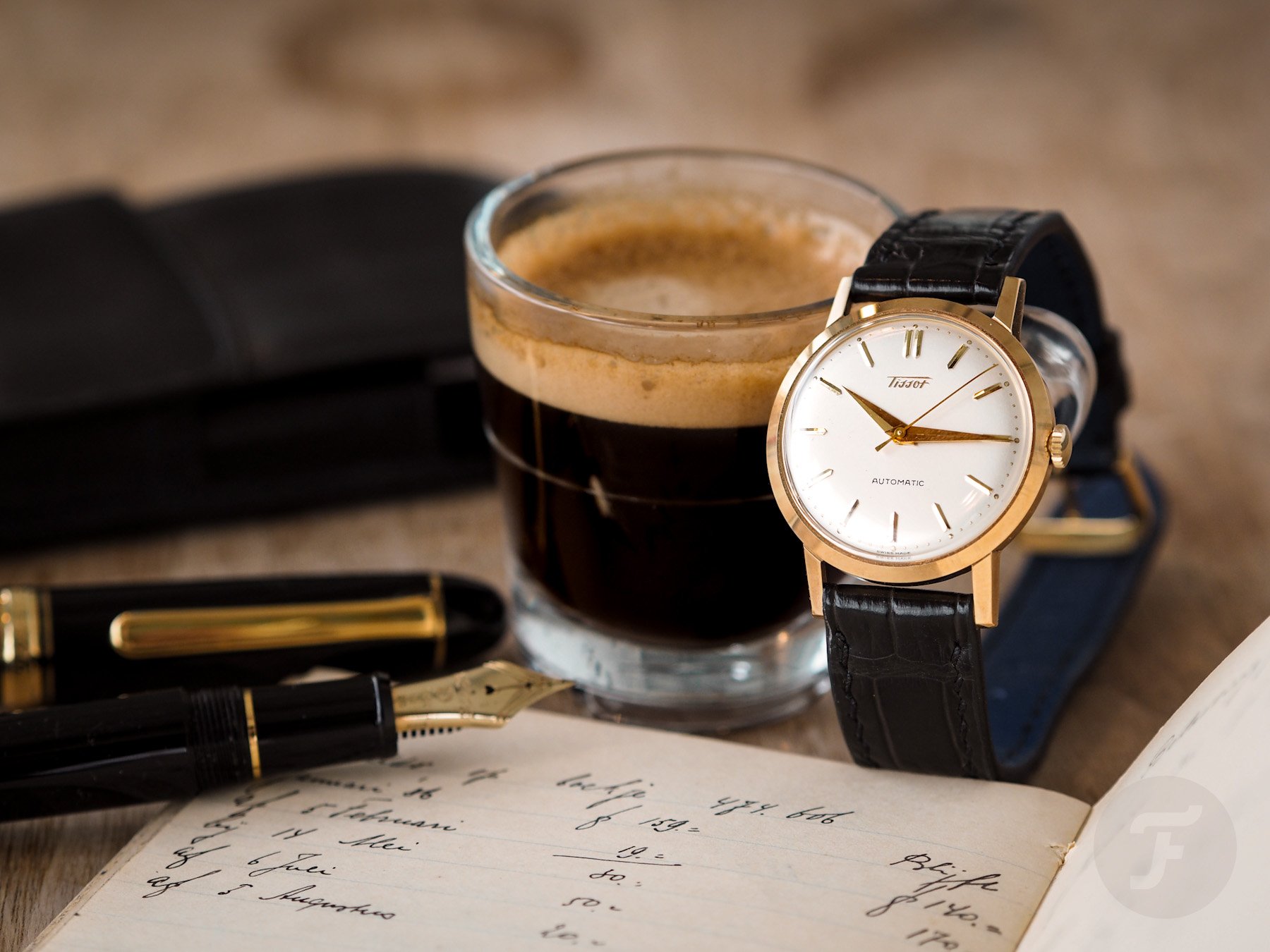 How about you?
You see, we don't only like sports watches here in the Fratello office. And as several of our editors showed, a nice dress watch doesn't have to cost you 20 grand either. What dress watches do you like, have, or are you considering buying? Please let us know in the comments below. We'll be happy to hear about them!