March Mania First Round Proper — Breitling, Tudor, Aquastar, MING Make The Grade…
Mike's eight are live on The Ocho!
Welcome, one and all, to the first round proper of March Mania 2021, here on Fratello. Are you a watch maniac like we are? If so, you're sure to love our month-long feature. 96 watches reviewed last year line up for a battle royale like nothing that's gone before. We need your votes. We want your comments. Help us decide the champion and share in its glory! Let the games commence…
In this first round proper, your task is a bit different from your task in the preliminaries. Below you will find the eight remaining timepieces of each of our Fratello competitors in four head-to-head contests of two timepieces. The seedings in the preliminaries dictate the match-ups. So it's number 1 vs. number 8, number 2 vs. number 7, number 3 vs. number 6, and number 4 vs. number 5. Vote for your favorite in each of the matchups.
The remaining eight watches per competitor represent your favorite watches that we covered here on Fratello throughout 2020. Why not refresh your memory by clicking the links and reading those eruditely penned odes to wrist-wear? Once you've made your selection, vote using the poll form below. Every vote counts because only the top four will make it through to the next round.
Login to your Fratello account and drop us a comment. Who did you vote for and why? What's your prediction for the later rounds? Will the Omega Speedmaster 321 triumph once again… Who knows? You decide!
(1) Breitling 765 AVI Vs. Longines Heritage Military Marine Nationale (8)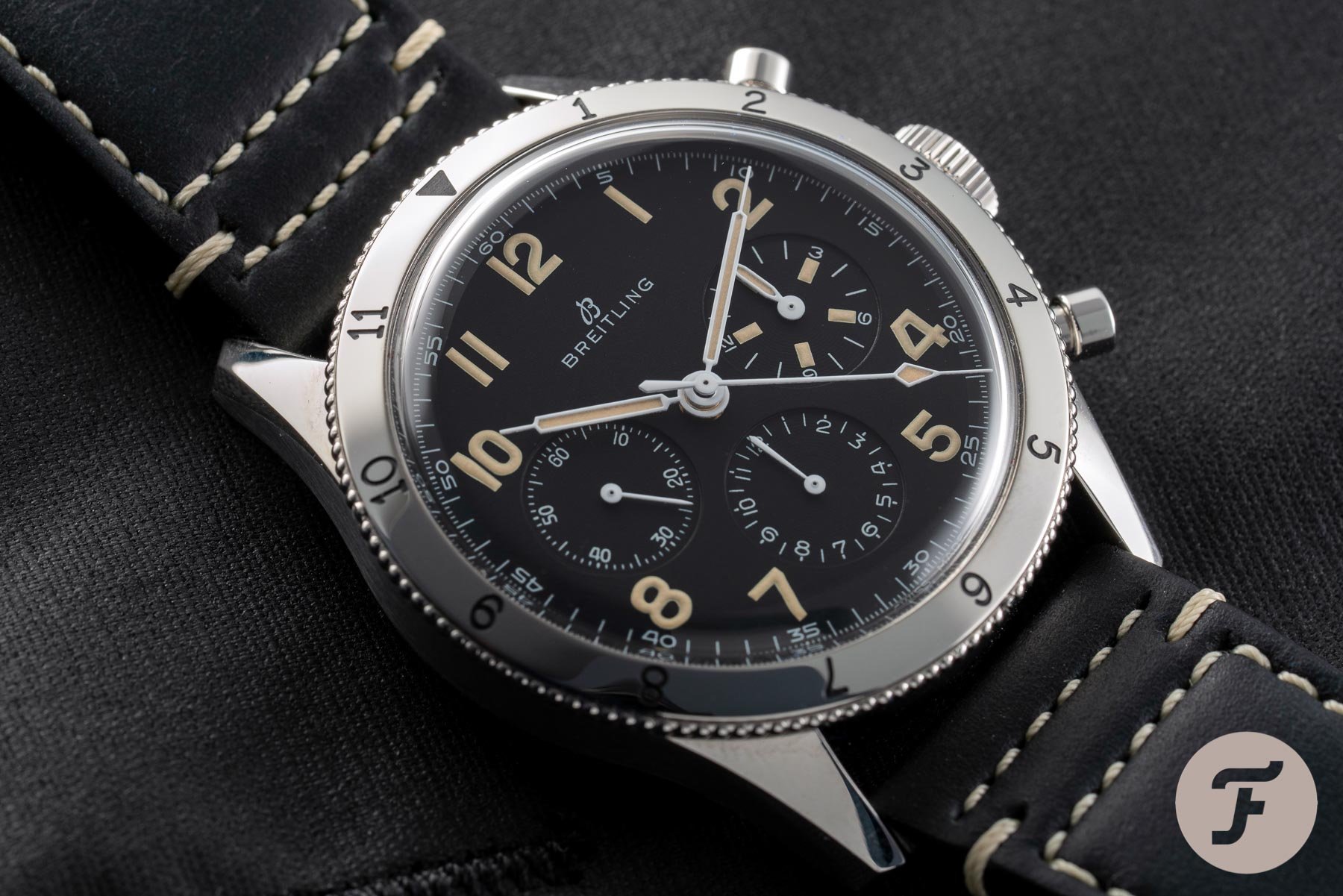 Breitling 765 AVI
Group five within March Mania kicks off with its number one seed and that's the Breitling 765 AVI. This limited edition of 1,953 pieces launched with high levels of praise and you hoisted it on your shoulders and brought it to victory in the prelims. The chronometer-rated hand-winding B09 caliber powers this incredibly faithful reissue of an all-time classic. Hand-applied lume, a robust 41.1mm case, and an acrylic crystal help make this €7,800 watch a proper stunner. I'd call it a classically good-looking alternative to some more typical big-name chronographs and that just might help it advance through the rounds. Boom boom Breitling!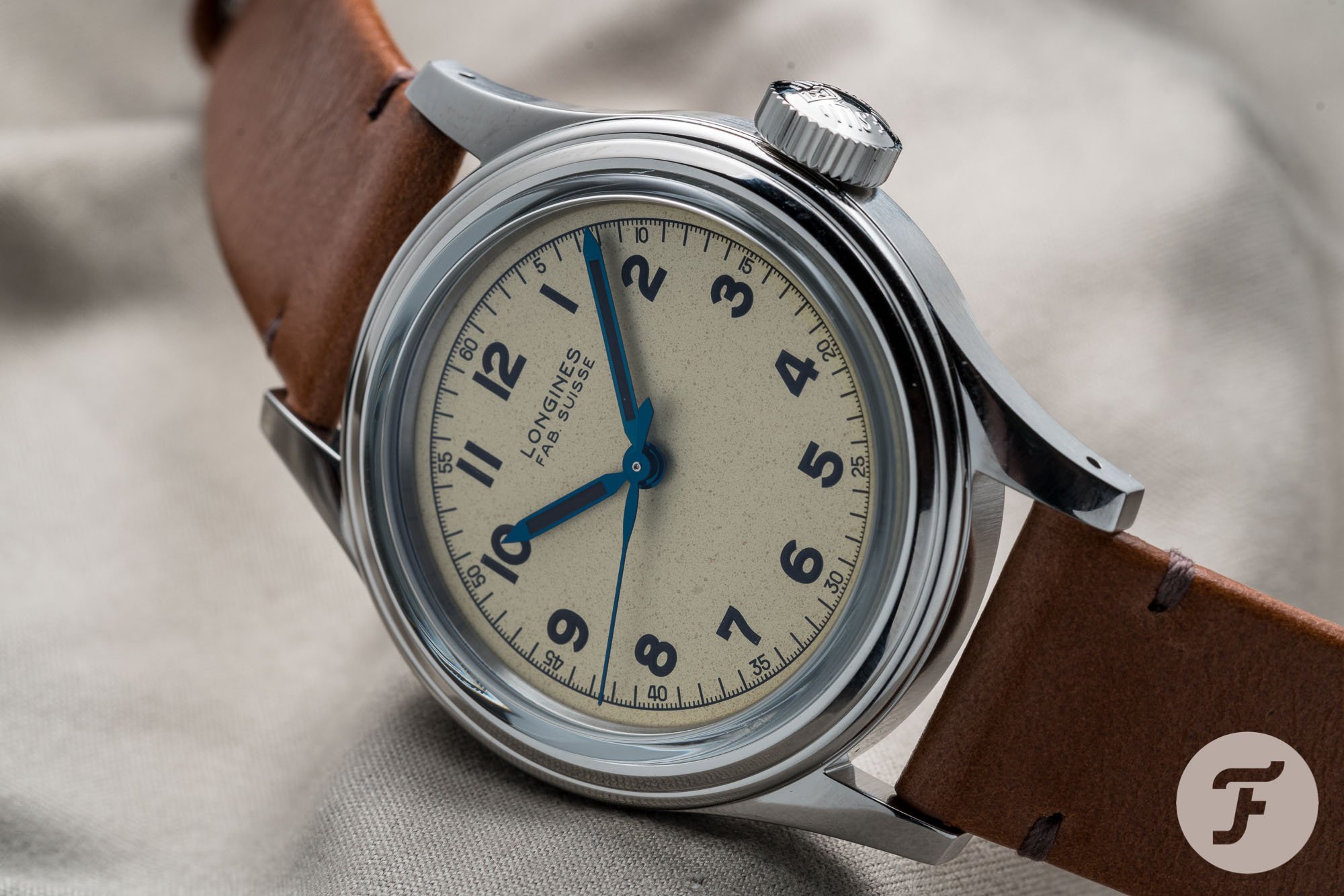 Longines Heritage Military Marine Nationale
The Longines Heritage Military Marine Nationale was on the bubble, but squeaked into March Mania and takes the eighth seed. Just looking at this watch, I think it's actually a tough matchup for the big Breitling. This 38.5mm watch brings its own retro flair with an aged dial, a big signed crown, and the highly desirable "sei tacche" screw-in case back. True, Longines chose an automatic instead of the historically correct manual movement, but the brand thankfully excluded naming this detail on the dial. It's a really well done and relatively affordable option at €1,900. If the Longines topples the Breitling, it would register as a significant upset, but would it truly come as a surprise?
March Mania: First Round Proper — Round FIVE — (1) V (8)
(2) Tudor Royal Vs. Seiko Prospex "Alpinist" SPB199J1 (7)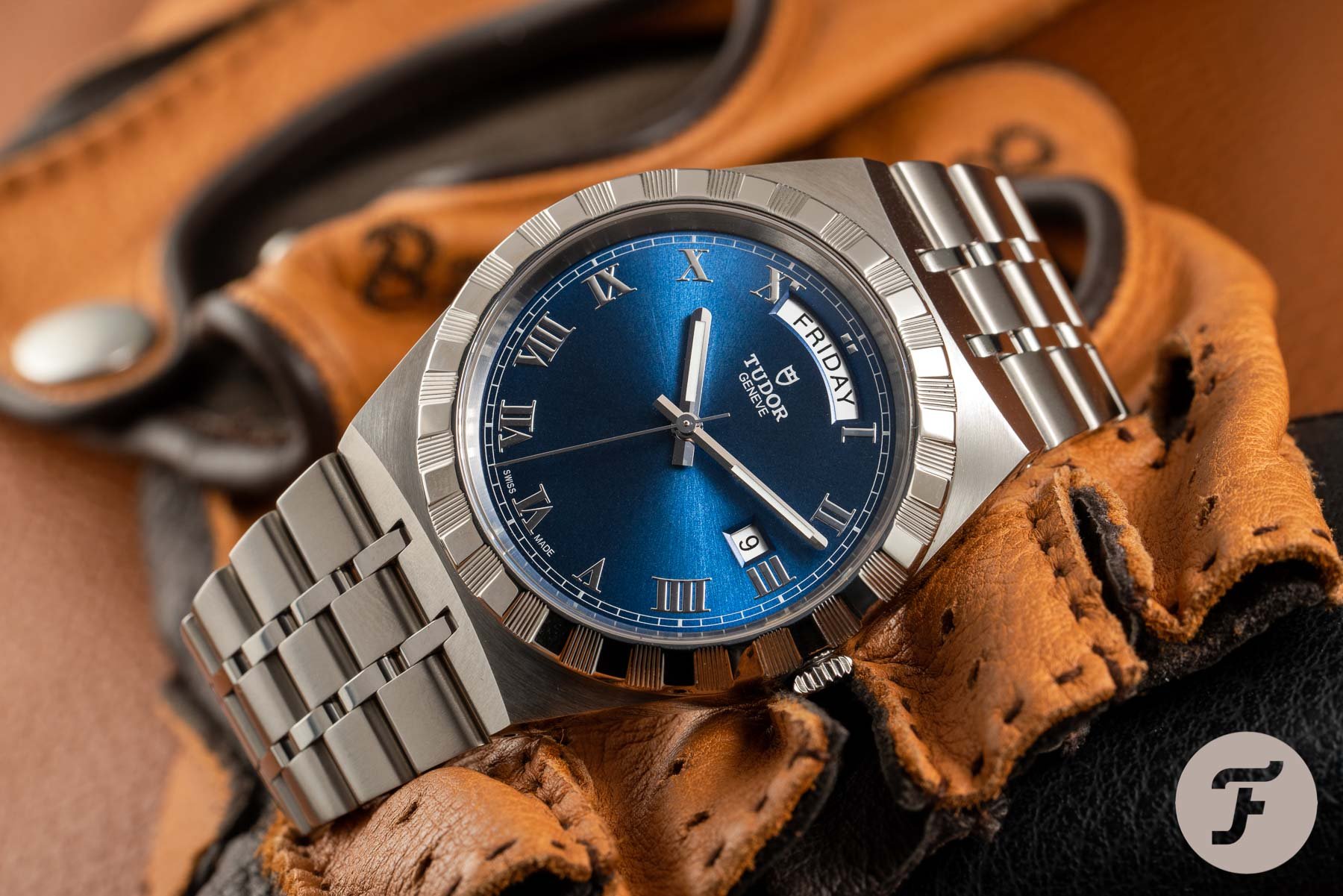 Tudor Royal
Color me more than a little surprised that the Tudor Royal stormed to the number two seed in this March Mania group. This watch has some real supporters, but it also has its share of foes. In the end, it seems that the fans spoke up enough to give the 41mm value play from Tudor a strong spot in this tourney. Sure, it uses a relatively mainstream Sellita SW240 automatic, but that translates to a low €2,160 retail price along with easier service down the line. Commenters see loads of Oysterquartz here and enjoy that something from the Rolex stable is addressing the current integrated bracelet trend. I will be watching this one to see how it fares.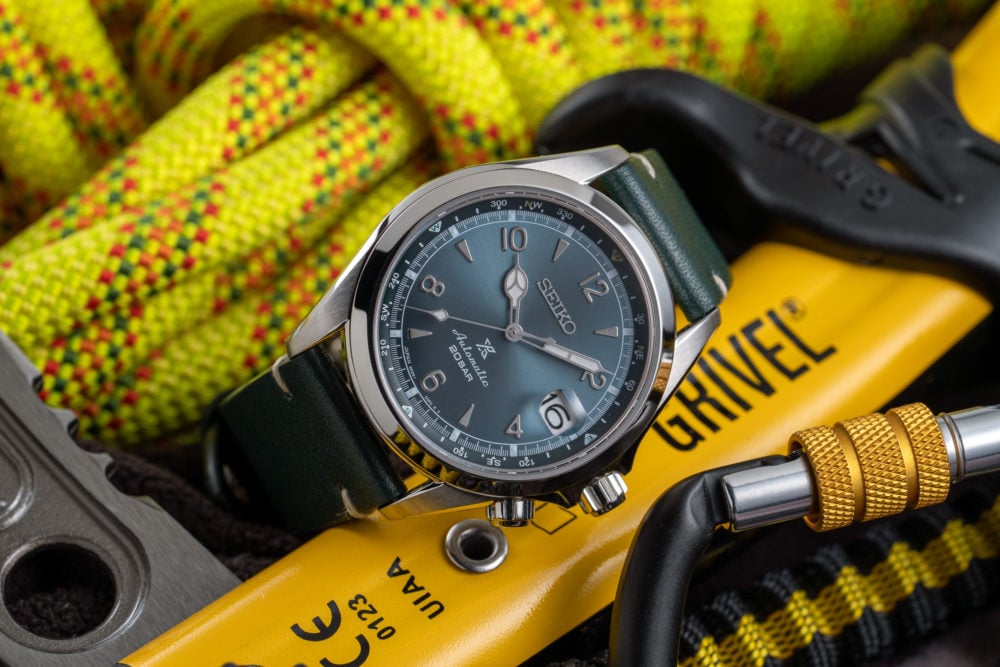 Seiko Prospex "Alpinist" SPB199J1
The Seiko Prospex "Alpinist" SPB199J1 is a controversial watch, but that didn't keep it from staving off elimination in the prelims. The 2019 European Limited Edition caused a ruckus amongst fans when Seiko mentioned that it would become part of its regular collection. The concerns are justified, but that doesn't erase the fact that this is one great-looking watch. I call this dial a chameleon because it takes on so many different hues depending on the lighting. Coupled with a near-perfect 39.5mm case, this €880 watch is fantastic on the wrist. Will its former infractions keep it from moving on or will that dial lead to more than enough smiles (and votes)?
March Mania: First Round Proper — Round FIVE — (2) V (7)
(3) Aquastar Deepstar Vs. Breitling Top Time (6)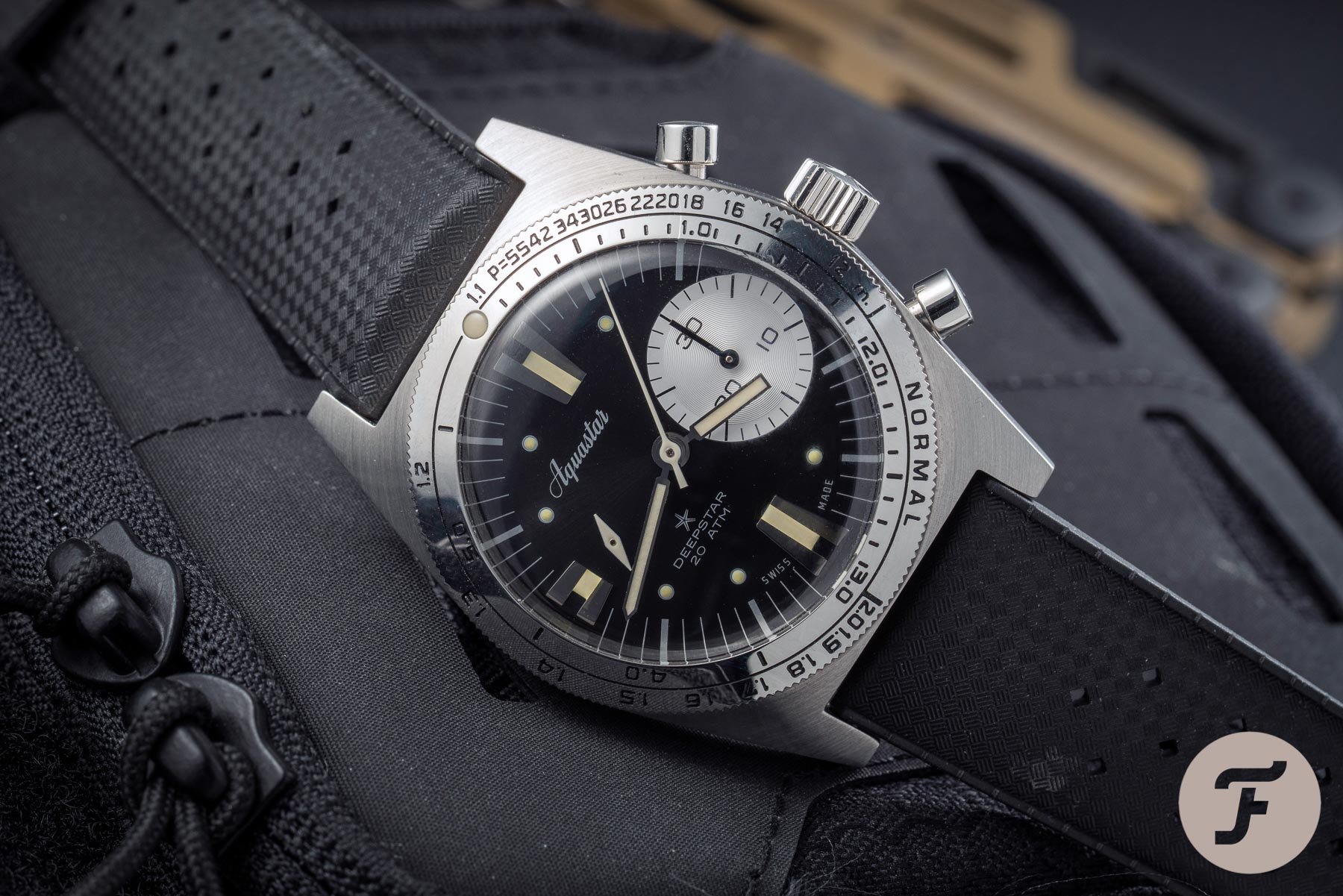 Aquastar Deepstar
The fact that the Aquastar Deepstar ended up as a three seed in March Mania tells us one thing. This comeback story is a bonafide hit. Your comments prove this as well because while it's beefy at 40.5mm, people love it when it hits the wrist. This is one of the most unique dive watches in history and the team behind the relaunch has really paid the watch a compliment with beautifully crafted details. The bezel is finely made and the dial is flawless. For $2,790 this automatic-powered dive chronograph is a formidable force.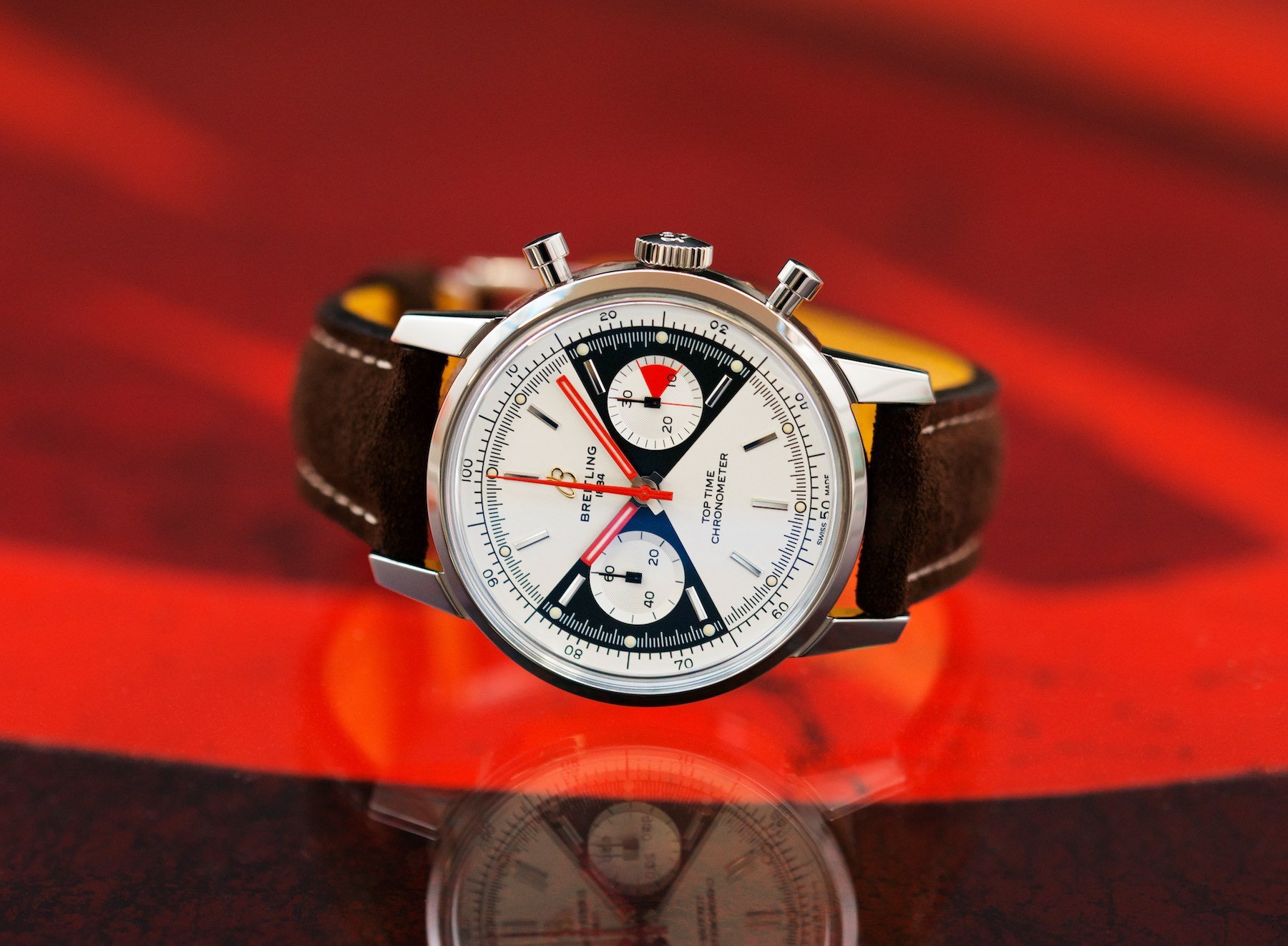 Breitling Top Time
The Breitling Top Time is one of those watches from 2020 that possibly doesn't get enough attention. This is a real historic name and Breitling paid tribute to it with a 2,000 piece limited edition "Zorro" version. I'm pleased this sleeper made it into the first proper round of March Mania and that it gets to take part in a retro battle against the Aquastar. This 41mm steel chronograph uses a chronometer rated caliber 23 (Sellita or ETA 7753) and comes in at €4,850. That makes it one of the most, if not the most, affordable Breitling chronographs. Thankfully, it happens to look great.
March Mania: First Round Proper — Round FIVE — (3) V (6)
(4) MING 18.01 H41 Vs. Breitling Superocean Heritage '57 (5)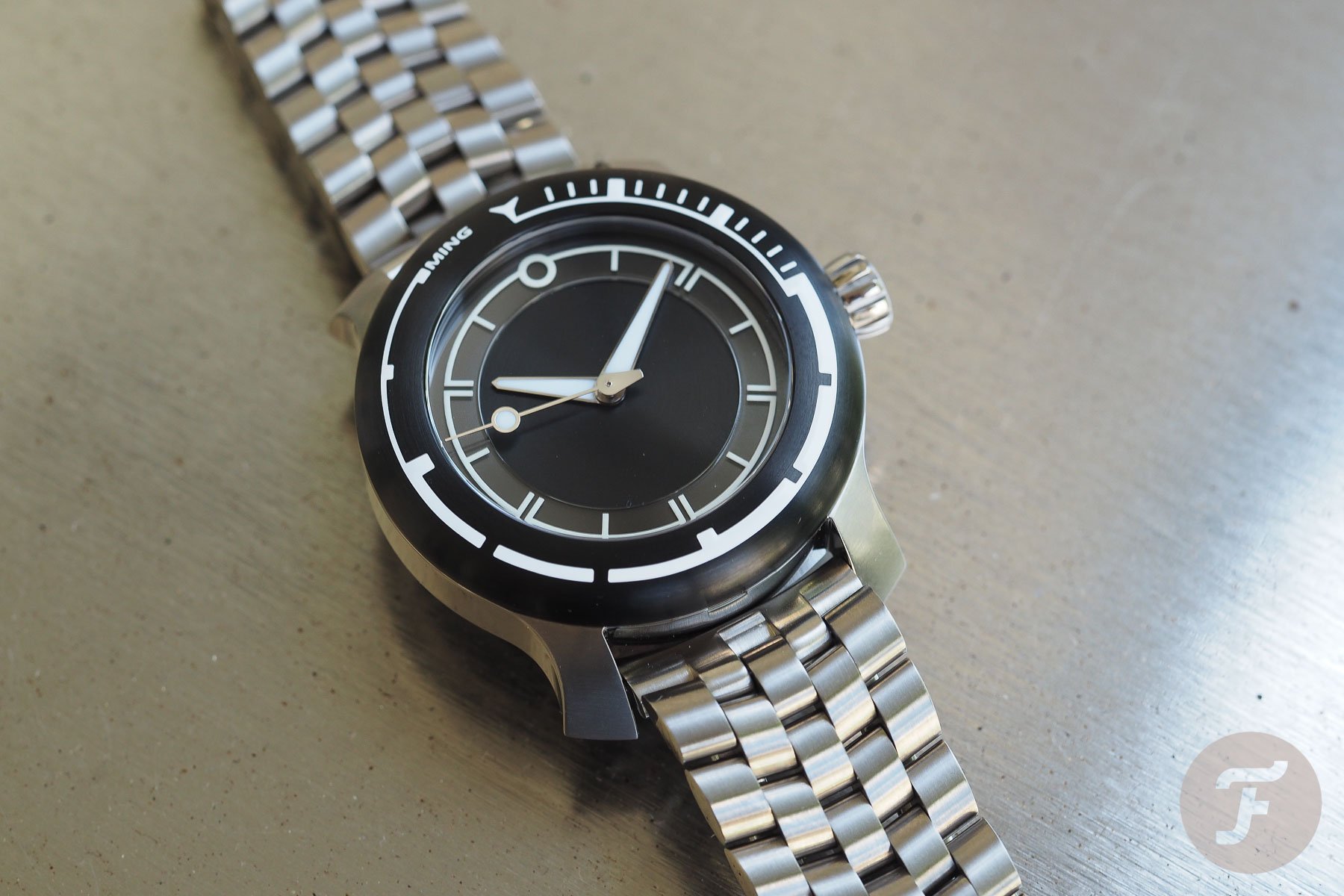 MING 18.01 H41
Despite its limited and discontinued status, the MING 18.01 H41 racked up the votes and made it in as the four seed in this March Mania group. It was truly in a dogfight with the Breitling Superocean, so I'd expect a tough fight here as well. For those who commented on why you voted for the MING, attributes such as original design and beautiful finishing helped you click the button in its favor. The 40mm titanium automatic diver looks like little else but has the quality chops to perform against the big dogs. It came in at CHF 3,250 last year during its brief sale period and found suitors immediately.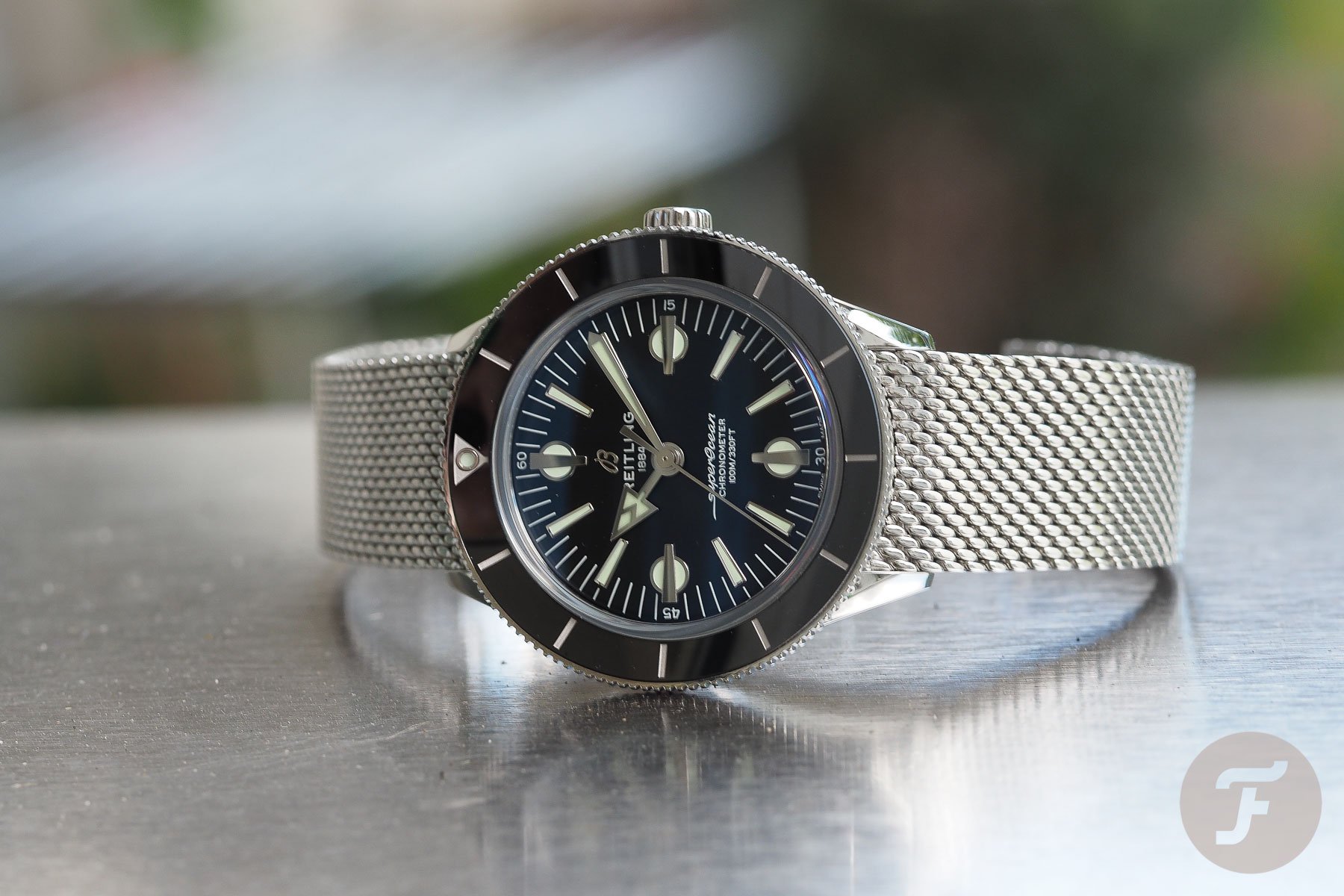 Breitling Superocean Heritage '57
Along with the MING, the Breitling Superocean Heritage '57 ranks as one of my favorite 2020 releases. I'm glad it made into March Mania, but unfortunately, either it or the MING will have to go after this round! This is one seriously unique watch with its 42mm concave ceramic bezel that sits atop a gorgeous 38mm case. The mesh is ridiculously good and the entire watch looks like nothing else on the market today (hold it next to the oft-cited Captain Cook and you'll see what I mean). The watch uses a chronometer-rated ETA or Sellita and that drives some criticism of its €4,570 price tag. Still, this is a watch that needs to be seen before such judgment is cast.
March Mania: First Round Proper — Round FIVE — (4) V (5)
Win the Hamilton Intra-Matic Chrono by participating!

So now it's over to you! We want your votes but we also want to hear your thoughts. Better still, by sharing them with us, you'll put yourself in the running to win either a LIC leather watch strap or (drum roll, please), the HAMILTON INTRA-MATIC AUTO CHRONO. Yes, that's right, as Karina detailed in her post yesterday, we will be giving away one of Hamilton's most popular models for one lucky commenter. How do you win? Comment on the March Mania tournament as often as you can, engaging with other readers, helping to create a happy community atmosphere. The best contribution will be handsomely rewarded, so what are you waiting for? Let your voice be heard!