March Mania Preliminary Five: Mike — Timex, Breitling, Tudor, Ming, And More
A doozy of a dozen make up this round
Welcome, one and all, to the preliminary round of March Mania 2021, here on Fratello. Are you a watch maniac like we are? If so, you're sure to love our month-long feature. 96 watches reviewed last year line up for a battle royale like nothing that's gone before. We need your votes. We want your comments. Help us decide the champion and share in its glory! Let the games commence…
In this round, your task is simple: vote for your favorite watch. Below you will find a selection of 12 timepieces that we covered here on Fratello throughout 2020. Why not refresh your memory by clicking the links and reading those eruditely penned odes to wrist-wear? Once you've made your selection, vote using the poll form below. Every vote counts because only the top eight will make it through to the next round.
Login to your Fratello account and drop us a comment. Who did you vote for and why? What's your prediction for the later rounds? Will the Omega Speedmaster 321 triumph once again… Who knows? You decide!
The Timex MK1 Mechanical leads March Mania
I wrote an article at the very end of 2020 on a watch that always brings a smile — to me at least. The Timex MK1 Mechanical is a 36mm stainless steel watch with a Seagull manual wind movement. Some people stop, turn around, and run away when they read "Seagull," but I think that's a serious overreaction. This watch is a screaming deal at €179 and that's before applying one of the typical Timex discount codes. It feels great on the wrist comes on a really nice two-piece nylon strap, and looks fantastic.
Doubting Thomases bring up all sorts of Seiko 5 models as direct competition that even undercut the Timex on price. Well, guess what? Those all use an automatic movement and keep the wearer away from one of life's great simple pleasures: winding a watch. The only real complaint to lodge against the MK1 is the fact that it sells out as soon as restock hits the shelves. If this watch was a basketball team taking on #1 Duke during the first round of March Mania, you'd be wise to lay a ten-spot down on it just in case.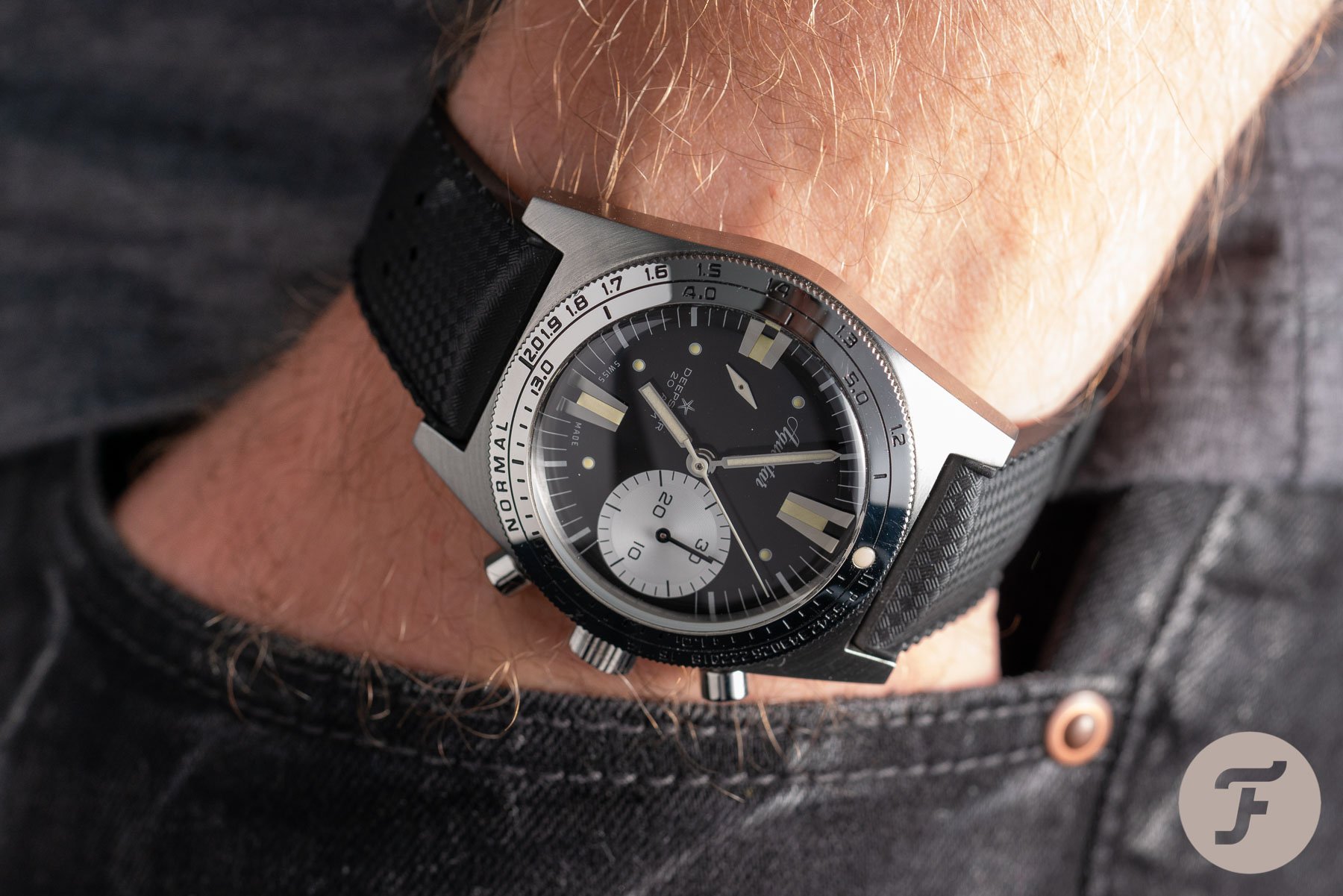 Aquastar Deepstar
The Aquastar Deepstar is one of the more recent examples of brand resurrection and that makes it a bit of a "diaper dandy" in this version of March Mania. We've seen so many storied brands return to the marketplace, so it was high time that Aquastar came with something. Frankly, they came with something really good and the reason is simple. When a fella like Rick Marei is at the helm of your dive tender, you're in good hands. Fans know his prior work on DOXA and just being on a call with him while he explains his latest work is enough to make you grab your credit card. His passion is simply that infectious.
The newest Deepstar may look like the early '60s original, but it's all modern. This means an upsized, but still wearable, 40.5mm skin diver case along with a La Joux-Perret automatic movement with column wheel. All the Aquastar hallmarks are here including the novel decompression bezel, the star-shaped case back, and that lovely large white register at 3:00. With three different colors to choose from, this modern throwback is still available at the pre-order price of $2,790.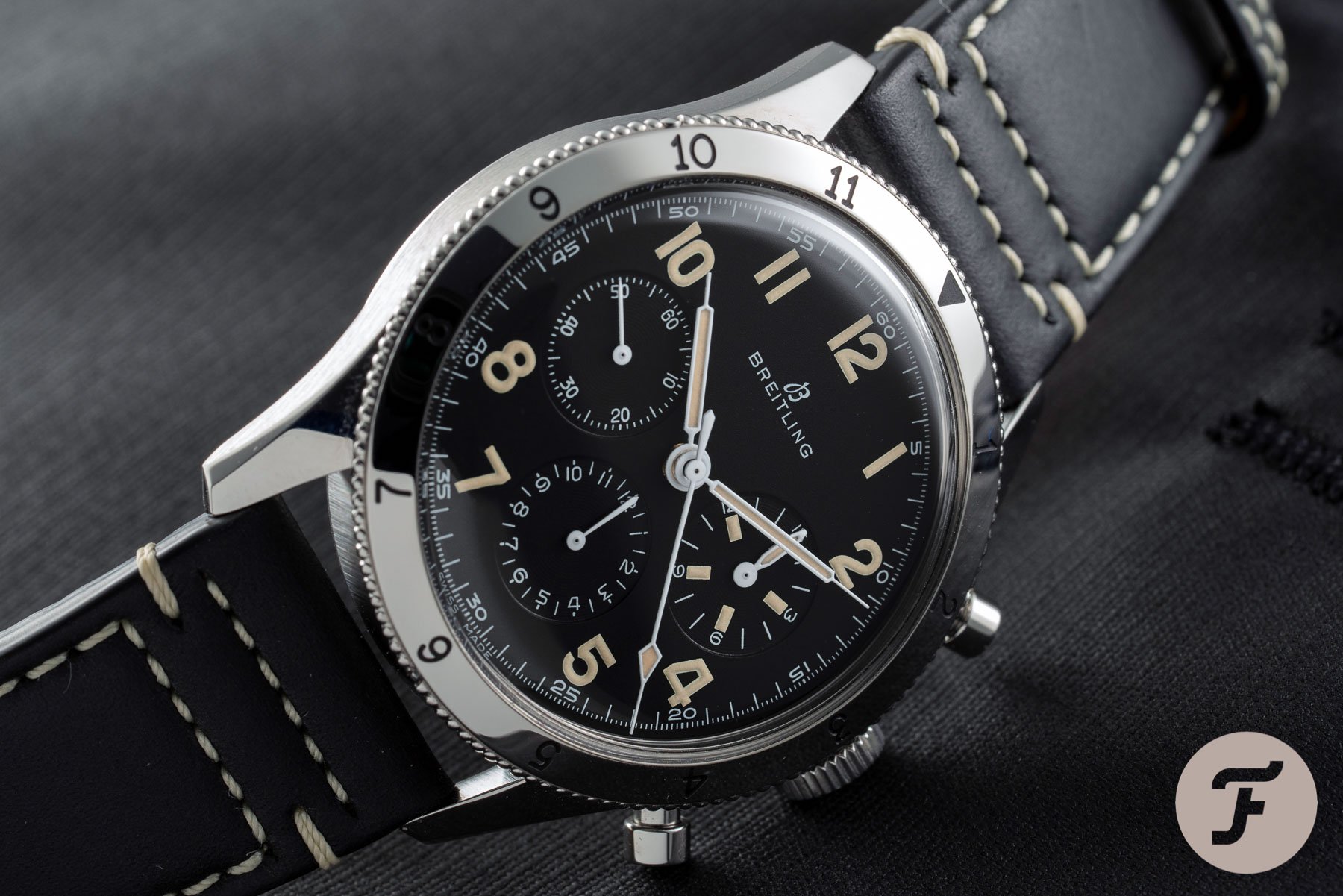 Breitling 765 AVI
A couple of years back, the reinvigorated Breitling took a long-deserved look at its archives and gave us an all-black Navitimer 806. This was an incredibly faithful reissue that truly answered wishes from many fans. In response to its overwhelming success, Breitling followed it up with another perfect reissue and this time from one of my favorite series of watches. The 765 AVI was first released way back in 1953 and it started a trend for pilot's watches that would last for more than another decade including further Breitling releases and similar watches from other brands.
Make no mistake, though, the 41.1mm 765 AVI was groundbreaking, and with a limited edition of 1,953 pieces, new owners can rejoice that they no longer have to spend €20K+ for a vintage example. The few remaining spot-on reissues list for €7,800 and feature the hand-wound B09. Within March Mania, this means that you'd be able to keep that all-important shot clock honest with your chronometer.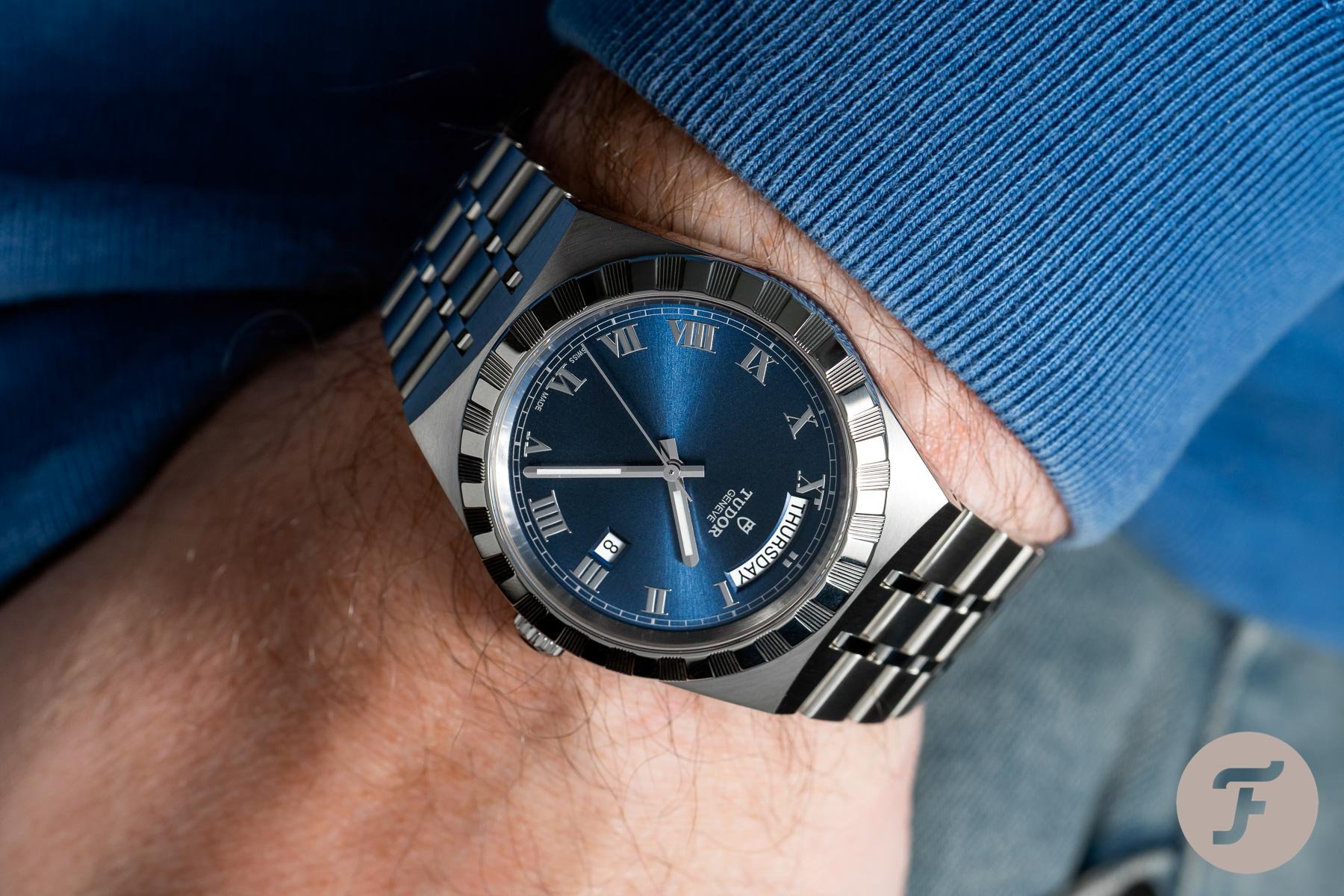 Tudor Royal
Now here's a proper dark horse for March Mania. The Tudor Royal was a funny one because it was first released in Asia last year before rolling out to the rest of the world some months later. That made it a slow burn, but it's a watch that a lot of people now suddenly seem to like. Integrated bracelets are currently all the rage and this Tudor brings that trait along with somewhat edgy '70s styling.
There's some clear Rolex/Tudor heritage going on here that touches upon everything from the Oysterquartz to prior Tudor Date-Day models. This watch comes in a variety of sizes, dial colors, and materials, but the blue 41mm model above seems to garner most of the attention. The Tudor sports the Sellita SW240 automatic and that may offend some in-house elitists. The €2,160 price tag just might change their minds.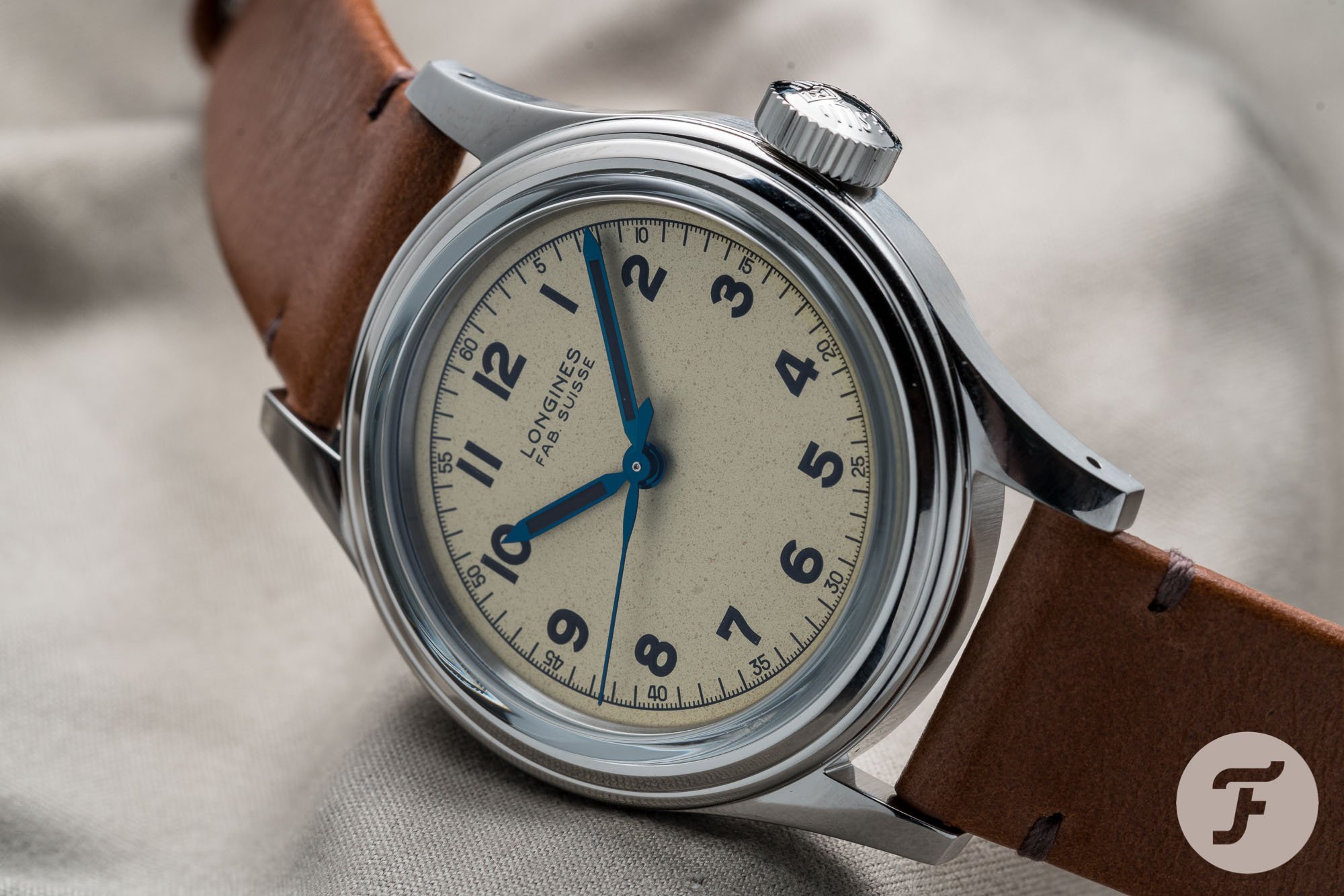 Longines Heritage Military Marine Nationale
In basketball terms, I'd consider Longines like Georgetown. They're almost always in March Mania with some real talent, but can they truly bring it and make it into the Sweet 16? Better call up Patrick Ewing! Still, maybe the Heritage Military Maine Nationale has what it takes to cut down the net. Longines has released a number of lovely and competitive three-handed heritage pieces over the past several years, but I really took a shine to this watch. This 38.5mm piece recalls a 33mm '40s model that was first issued to the French Marines.
The new model uses an automatic movement and features a renowned "sei tacche" screw-in case back with six notches. On the negative side, despite its aquatic reference, it's only good for 30 meters of water resistance. Still, this Longines is a looker and retails for €1,900 — or about two weeks worth of tuition at Georgetown.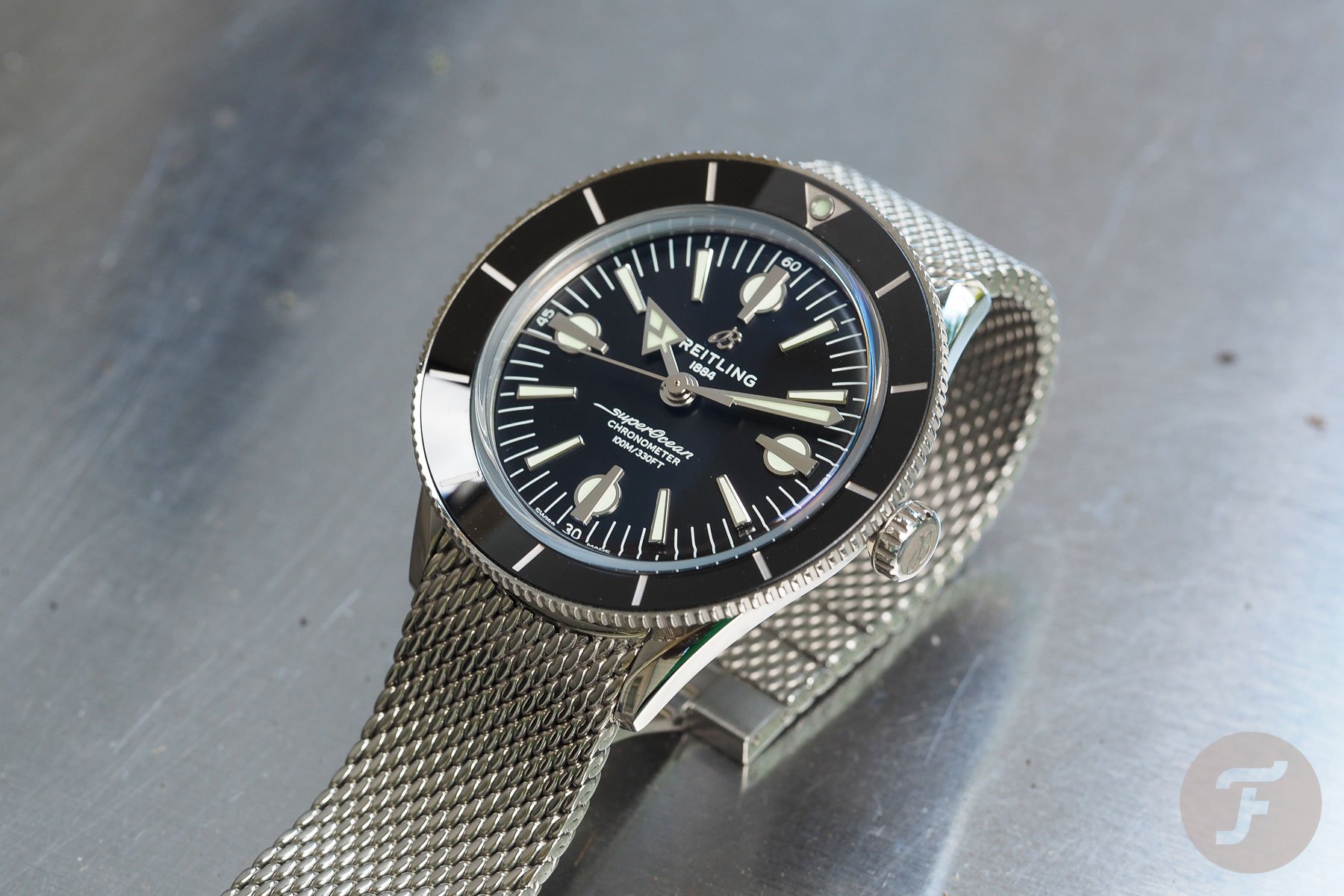 Breitling Superocean Heritage '57
Oooh, the next two watches feel like mid-pack seeds in March Mania and that means that they can knock out just about anyone or collapse in a ball of flames. The Breitling Superocean Heritage '57 is what I continue to call a watch nerd's watch. At its heart, it's a very faithful reissue of a very rare diver. Additions such as a sapphire crystal, ceramic arena bezel, crazy lume, a few extra millimeters in diameter, and a chronometer-rated automatic (ETA or Sellita) bring it into the modern age. The dimensions, however, are just incredible.
This watch is so thin and elegant when paired with its equally impressive mesh bracelet that it has become a very typical part of my rotation. Critics call out the third party automatic, non-screw-down crown (100 meters of water resistance), and €4,570 price tag when saying it has more show than go — like that flashy point guard who tears an ACL when coming down from a missed a buzzer-beater jumper in the semis.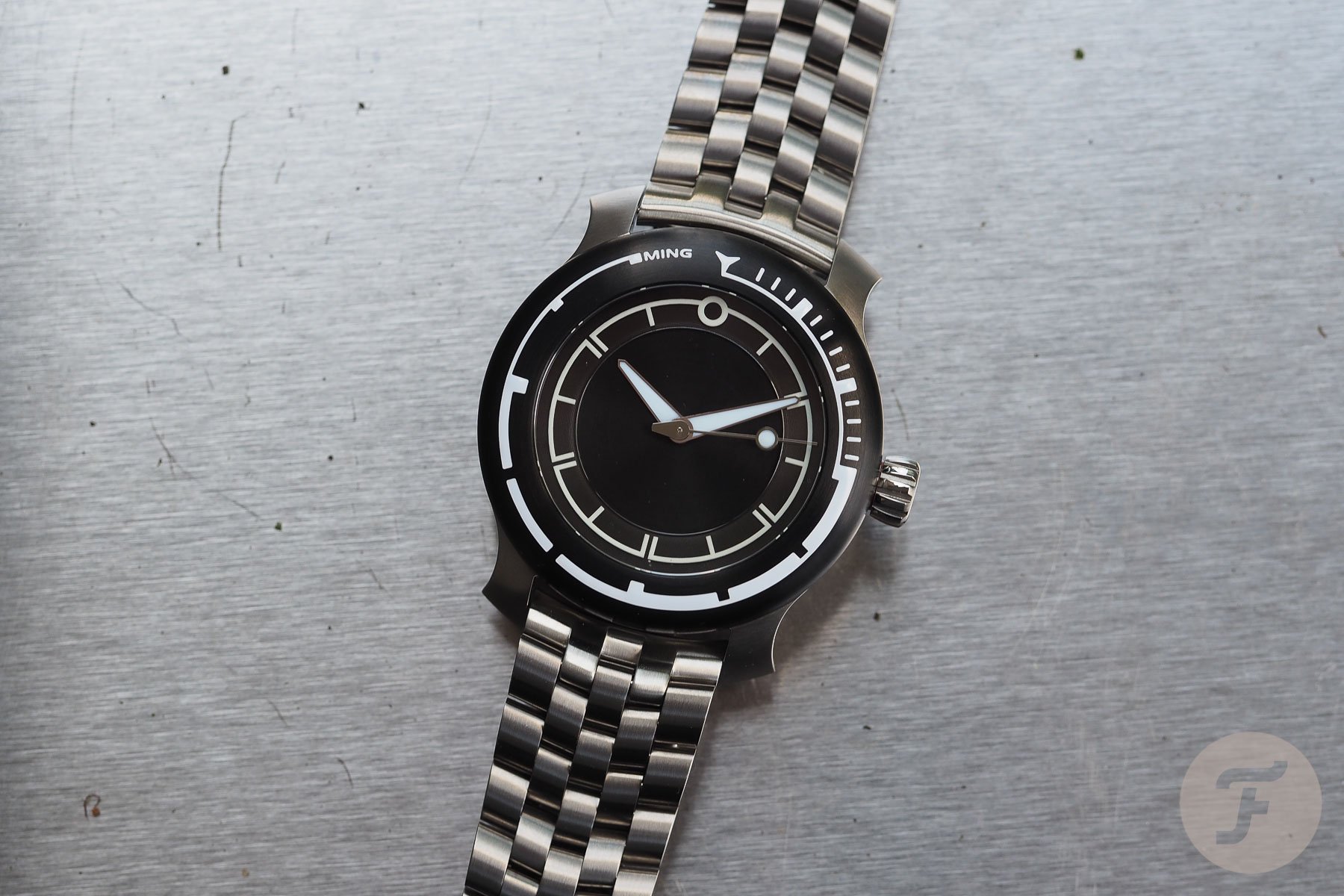 MING 18.01 H41
If you spend any time listening to our podcasts or reading my articles, you'll know that I'm gaga for Gonzaga when it comes to the MING 18.01 H41 diver. I was fortunate to grab one of these divers during its very brief period of release. Folks, this diver for me is like the Fab 5 from March Mania in the early '90s and I mean that everything came together right before it came crashing down. MING wanted to build more of these divers, but inconsistent ETA 2824 pricing and availability forced its early retirement.
That's a shame because this 40mm titanium diver is truly unique. I say that with a big smile on my face because building a special diver is hard to do. It contains highly modern looks, but these are balanced by lovely finishing and great materials. Some dislike the end links on the universal bracelet, but not me. This watch first retailed for CHF 3,250, but secondary market prices are now above that. Like the Breitling above, this is a real favorite of mine.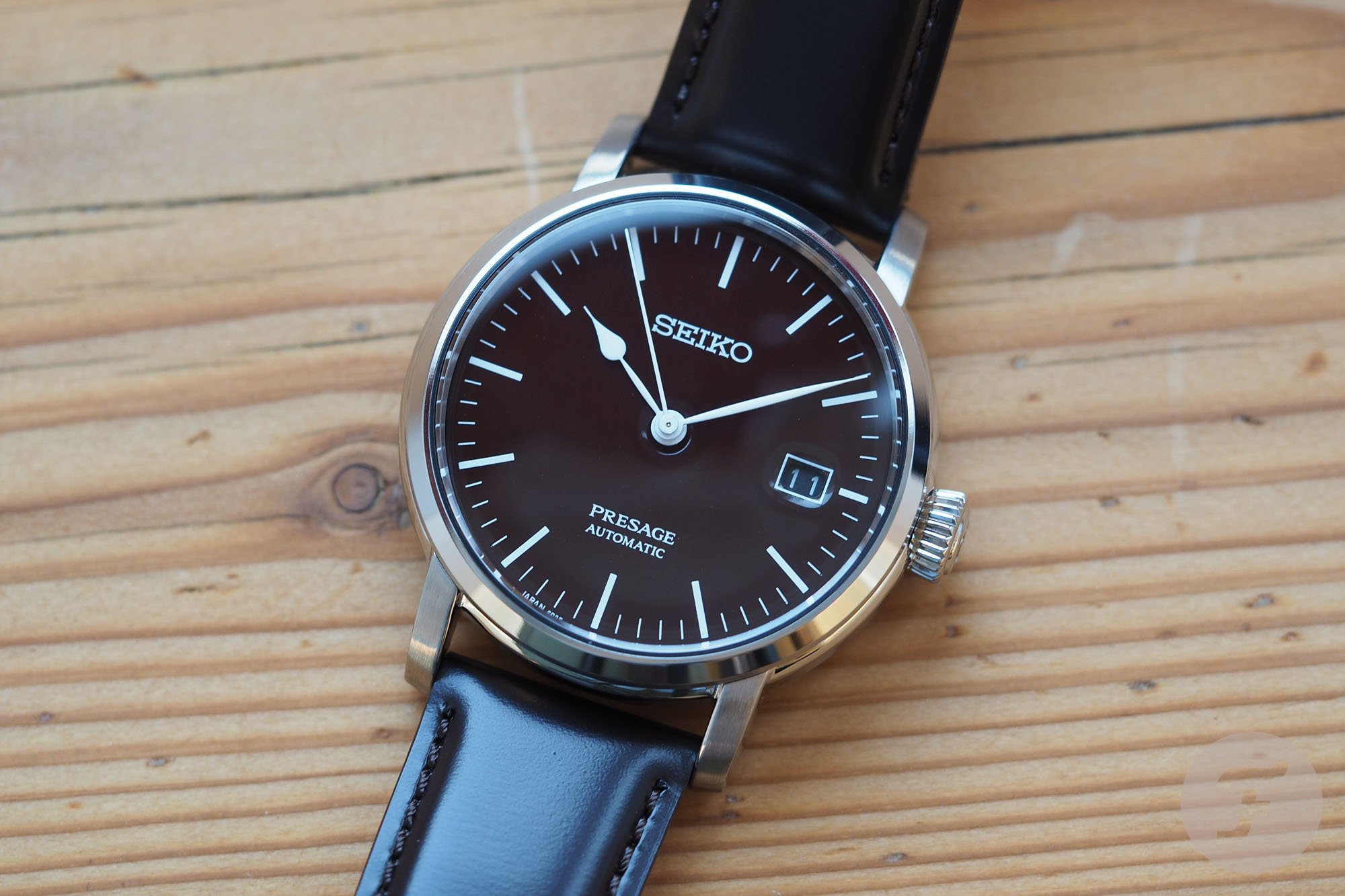 Seiko Presage Automatic Enamel
The Seiko Presage Automatic Enamel watches strike me as one of those Cinderella Story small-time regional schools that makes the March Mania tourney and travels through the first several rounds. Those teams are quietly unassuming and I think that's a good description for these lovely dressier pieces. I visited the local Frankfurt Seiko boutique with a camera and the new Alpinist on my mind. However, these enamel dialed watches caught my eye.
Seiko has been at the enamel game for a long time within the Presage series, but they either throw in a goofy power reserve or ornate Roman numerals. References SPB113J1 (white) and SPB115J1 (deep maroon), however, are about as simple as they come with three hands, a date function, and hash lines for indices. A basic, yet bold stainless 39.9mm case hooks up with shell cordovan straps. The 70 hour 6R35 goes to work inside and all for an approachable price of €1,200. These are simply nice.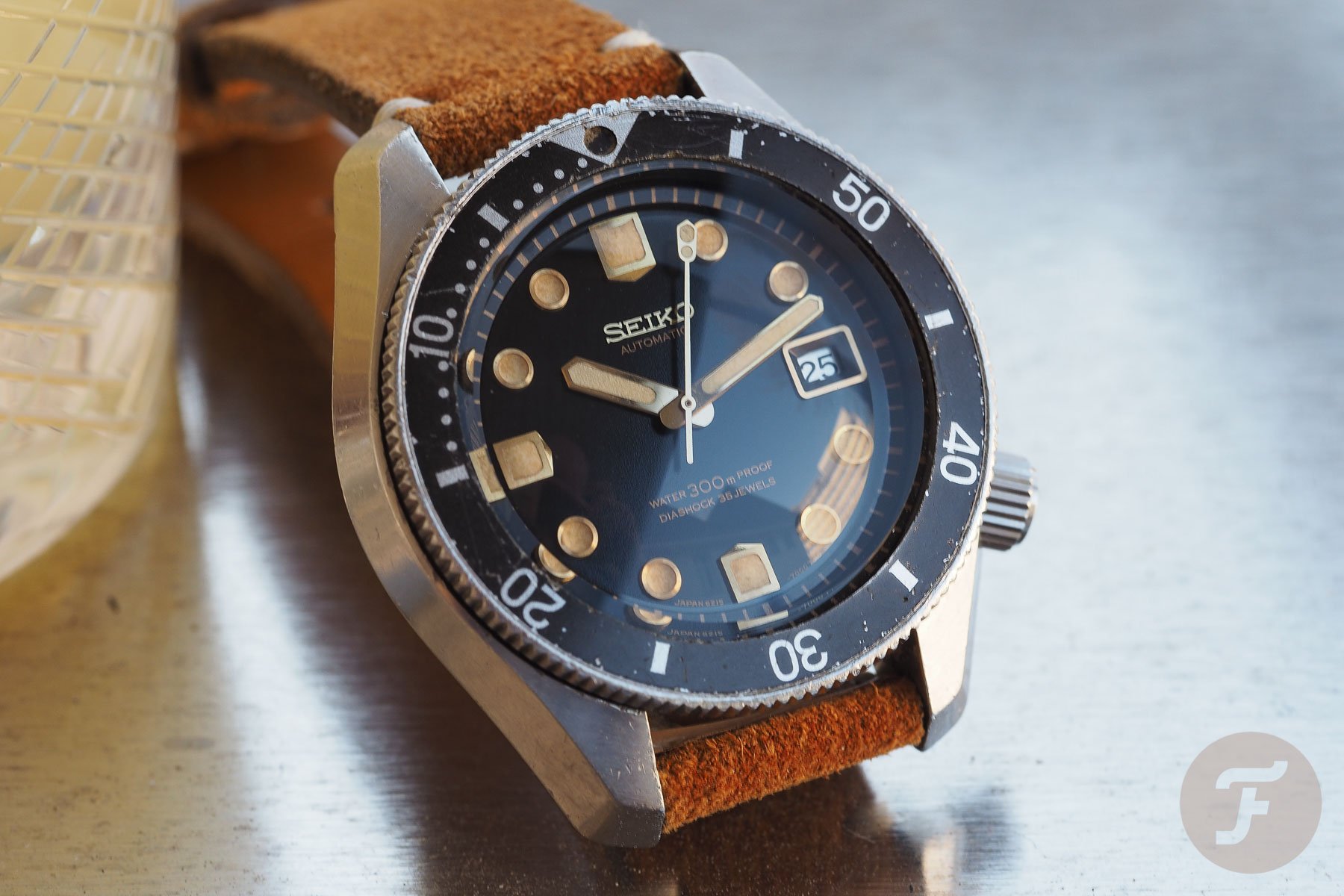 Seiko 6215-7000 Diver
So, what's up with the fact that the vintage guy chooses only one vintage watch? Let's just say that younger legs are needed to make it through March Mania, but my one vintage watch at least brings some modern specs. The Seiko 6215-7000 joined my herd early last year and it is one of my favorite vintage pieces. This was the watch that kicked off just about everything you're now used to seeing on a modern Seiko dive watch.
Seiko design tropes such as the 4:00 crown, an elongated case with thick flowing lugs, Hardlex, and a highly legible dark dial are all still with us today but started with the 6215. This 300-meter diver was only made for a year before being replaced by its similar, yet more famous Hi-beat 6159 offspring. For me, the 6215 is my favorite Seiko ever and that makes it a worthy entrant in this competition.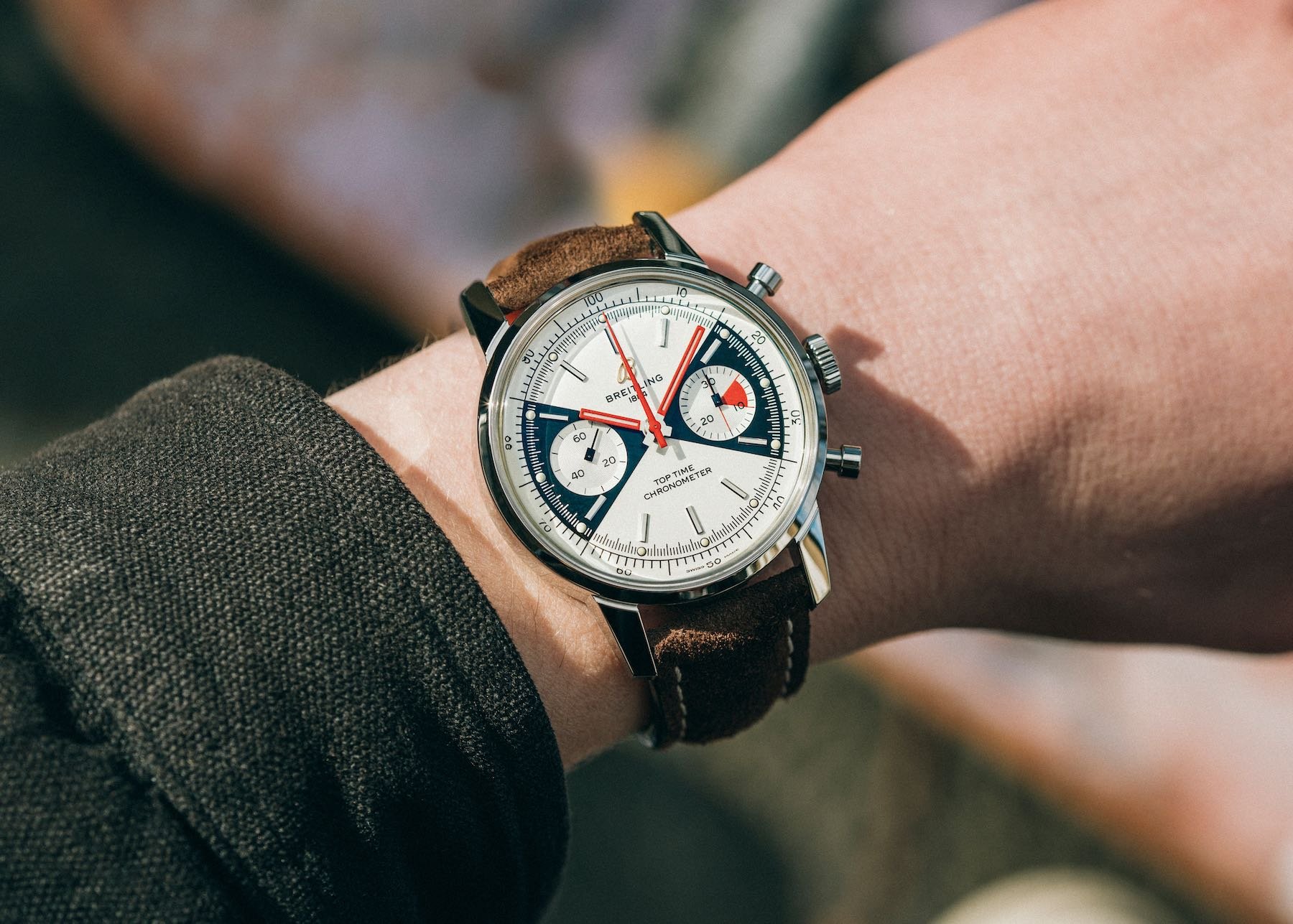 Breitling Top Time
Last year, Breitling gave us a surprise release under the long since retired Top Time name. Bringing back that hallowed name alone gives it entry into our March Mania event. The watch has been an online-only limited edition of 2,000 pieces and brings back one of the watch world's beloved dial styles referred to as the "Zorro" or "Bowtie." Breitling gave this colorful watch the caliber 23 and that means a chronometer grade Sellita or ETA 7753. At 41mm in diameter, this is an eye-catching watch and at €4,850 it's one of the brand's most affordable chronographs.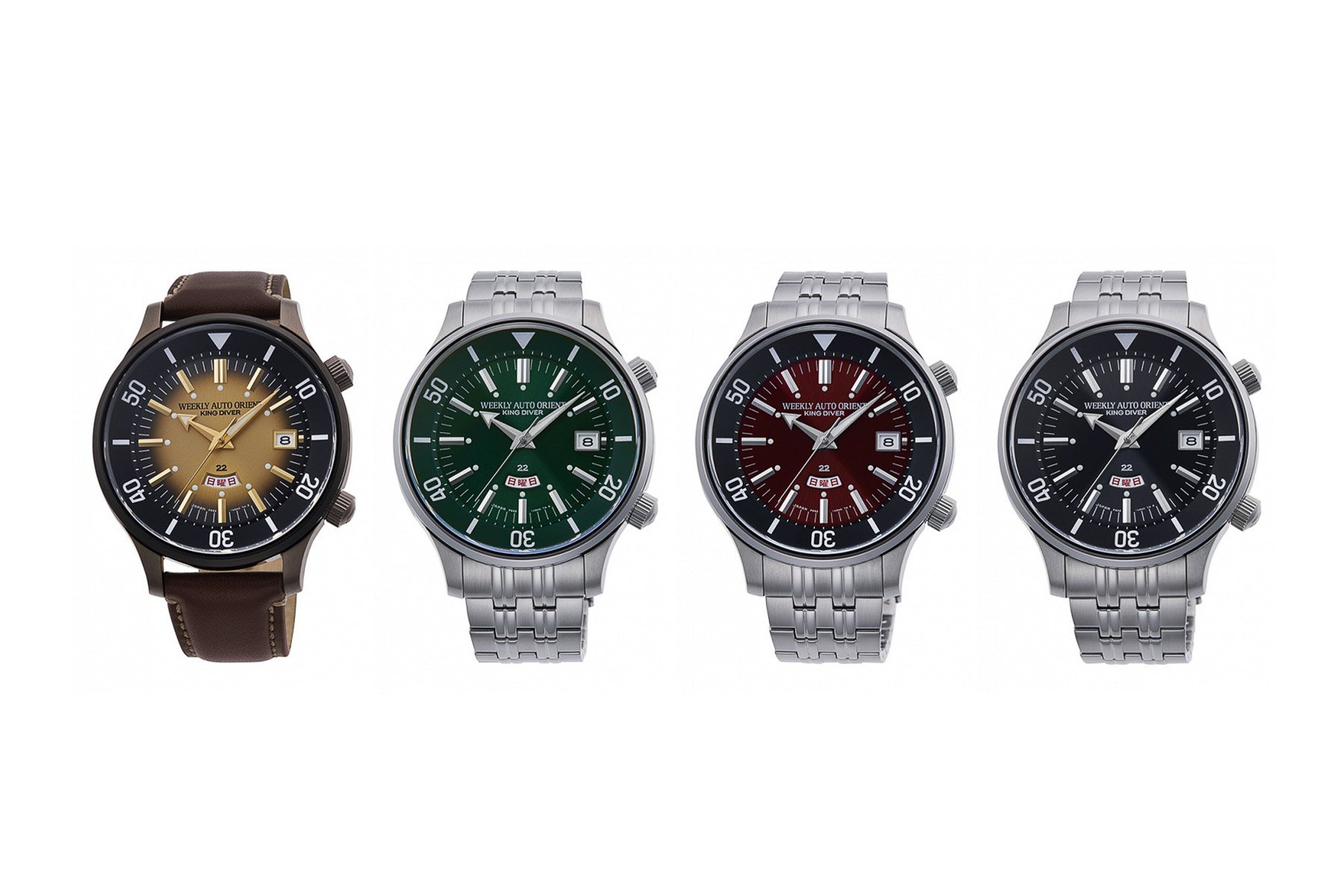 Orient King Diver 70th Anniversary
The Orient King Diver 70th Anniversary was a serious sleeper watch from 2020. Honestly, I still don't understand Orient and their market strategy because it's only now that these watches are starting to gain some traction. That's a damn shame, but let's call this one a late bloomer of a team that squeaks into March Mania and then comes alive. Orient stopped producing odd watches with open-worked dials for just a moment and gave us a very faithful reissue. They released a traditional black dial version along with several other colors. What we have here is a 43.8mm steel diver (King Divers have always been big) with a calendar and 200 meters of water resistance. Price-wise, these retail for JPY 45,000, but I've seen them for below €300. I own an original version of this watch and can vouch for how cool they look.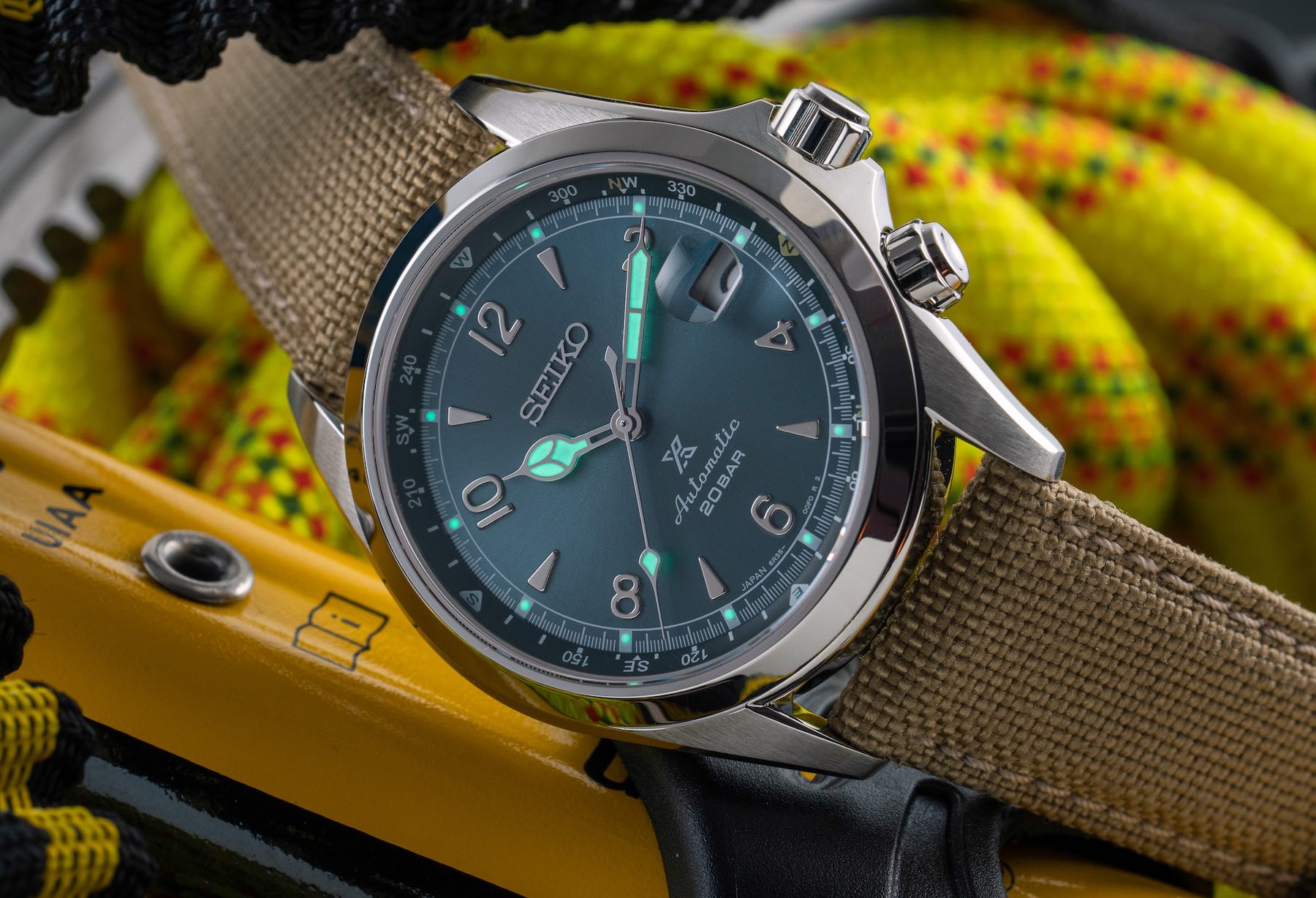 Seiko Prospex "Alpinist" SPB199J1
The final watch in my preliminary round for March Mania is the Seiko Prospex "Alpinist" SPB199J1 2020 European Limited Edition. This controversial pick may anger some who recently found that this limited edition will make its way into the serial collection as a different reference on a bracelet. For me, though, I don't really care because it's still a great-looking watch. As such a die-hard Seiko nut, I had never owned a modern Alpinist, but this green/grey/blue dial really did it for me. The dial truly changes depending on the light in a chameleonic manner.  Also, the 39.5mm diameter and 46.4mm lug to lug make this an extremely wearable watch. This one was €880 when it hit the shelves, but I guess the regular edition will sell for less.

So now it's over to you! We want your votes but we also want to hear your thoughts. Better still, by sharing them with us, you'll put yourself in the running to win either a LIC leather watch strap or (drum roll, please), the HAMILTON INTRA-MATIC AUTO CHRONO. Yes, that's right, as Karina detailed in her post, we will be giving away one of Hamilton's most popular models for one lucky commenter. How do you win? Comment on the March Mania tournament as often as you can, engaging with other readers, helping to create a happy community atmosphere. The best contribution will be handsomely rewarded, so what are you waiting for? Let your voice be heard!
March Mania: Preliminary Round FIVE