Mine At Last: The Vintage Zenith 143-6 Yugoslavian Air Force
A Zenith-branded Excelsior Park military watch from the mid-'50s
When one starts to dwell in the weird and wonderful world of vintage chronographs, there are quite a few iconic models that pop up almost instantly. The Zenith 143-6 Yugoslavian Air Force is one of those pieces. As someone who holds Angelus and its similar-looking pieces near and dear to my heart, this watch instantly struck a chord with me. The size, the caliber, and the history are all attributes I could relate to. Obtaining one, however, would take a lot of work… Or so I thought until one day when a dear friend sent me a message on WhatsApp. The rest, as they say, is history.
Mike (Stockton) and I are both fans of Excelsior Park-operated chronographs, so there was no question that this Zenith needed to make its way into my collection. After a short and sweet negotiation, the watch was mine, and I could pick it up soon when I next saw my friend.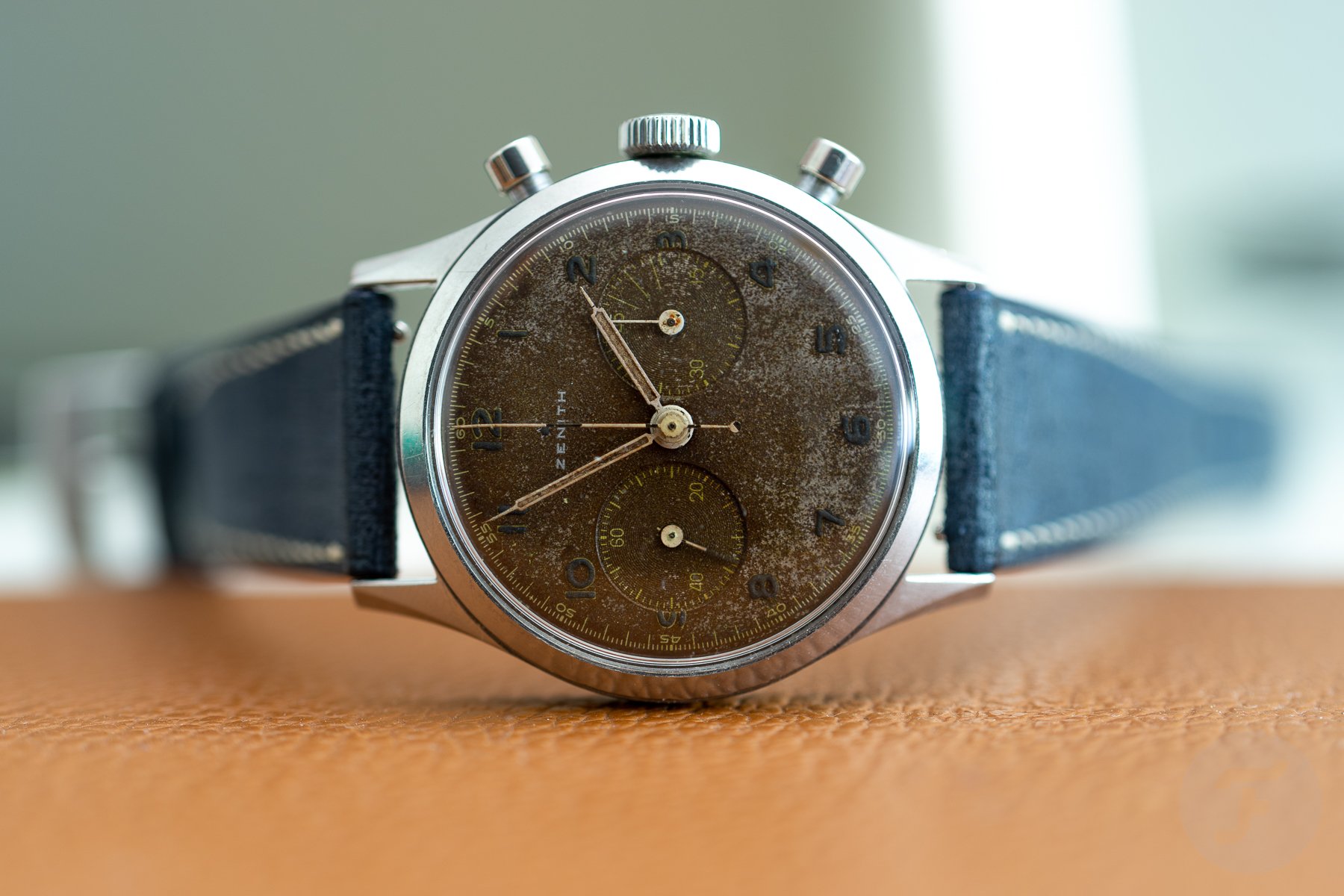 Zenith 143-6
My love for Angelus's military chronographs is very well documented — so much so that I even composed a collector's guide about the 215-caliber Angelus L.E. The Zenith 143-6, as the photo shows, looks very similar to that watch. The size is almost identical, as is the period that it hails from. Both watches have pump pushers and a two-register dial. As all chronographs were back then, these are hand-wound timepieces, with the Angelus housing the in-house 215 movement and the Zenith utilizing an EP-4 caliber. Finally, the country that the Zenith is connected to also shares similarities with my Angelus. While the latter was the go-to navigational tool for Hungarian Air Force pilots in the '50s, the Zenith 143-6 ended up in Yugoslavia. One point of difference is the case back. The Angelus has a press-in back, while the Zenith is more secure with a screw-in case back.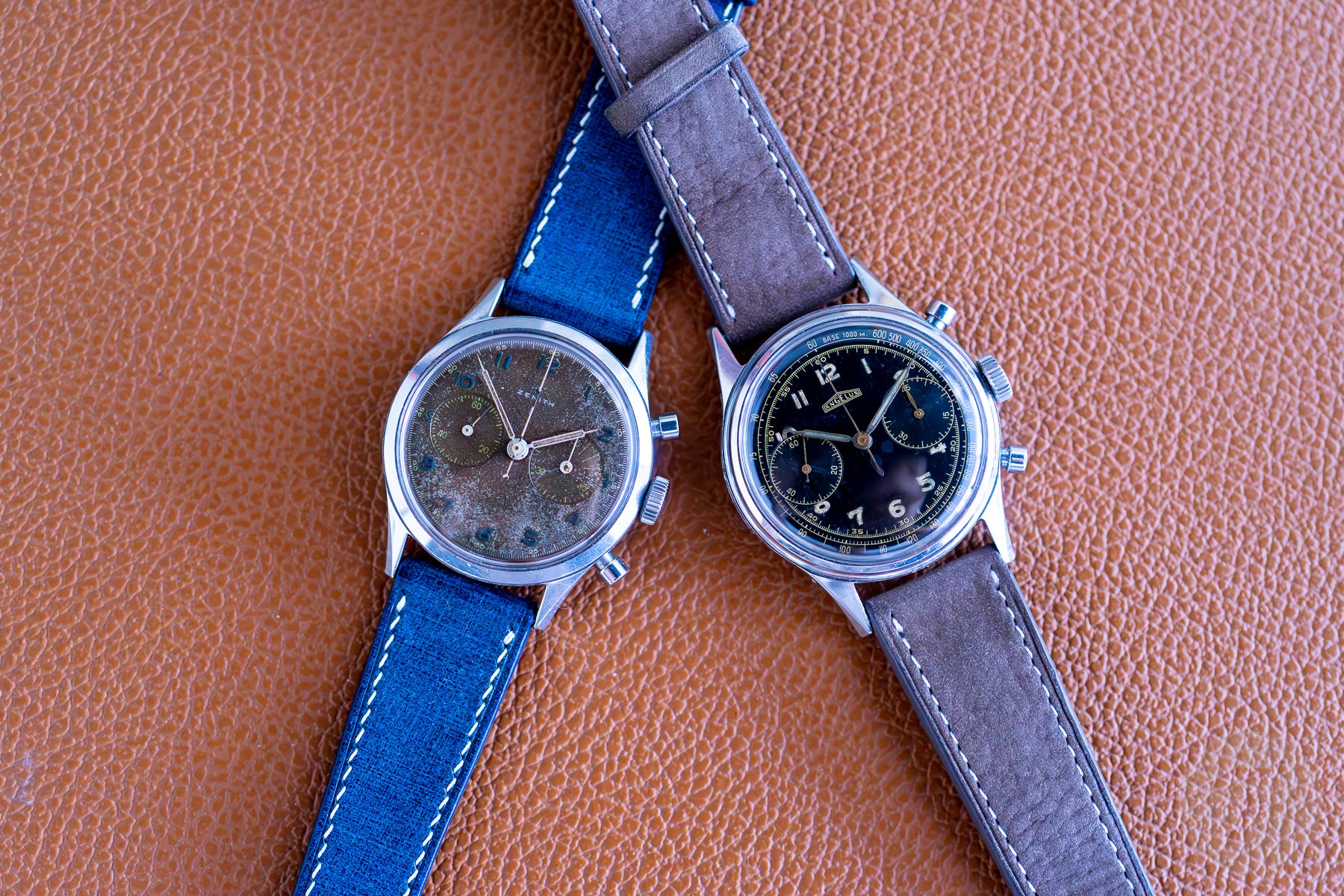 A little bit of history
While Angelus and its history is something I vehemently study and research, others do the same for these fantastic Zenith watches. I will not get into the nitty-gritty today; there's a separate project that I hope to publish soon by a Zenith Yugoslavian Air Force expert. In the meantime, let me give you a few tidbits about the history of this watch. According to public information, there was a batch of 2,000 watches that Zenith ordered from Excelsior Park — the serial numbers span from 9104211 to 9106210. While there is no official record of them being shipped to Yugoslavia, these vintage watches come from ex-Yugoslav countries almost exclusively. Furthermore, a batch of 2,000 watches couldn't be sold privately in the Eastern Bloc. That means these pieces had to have been ordered by the government.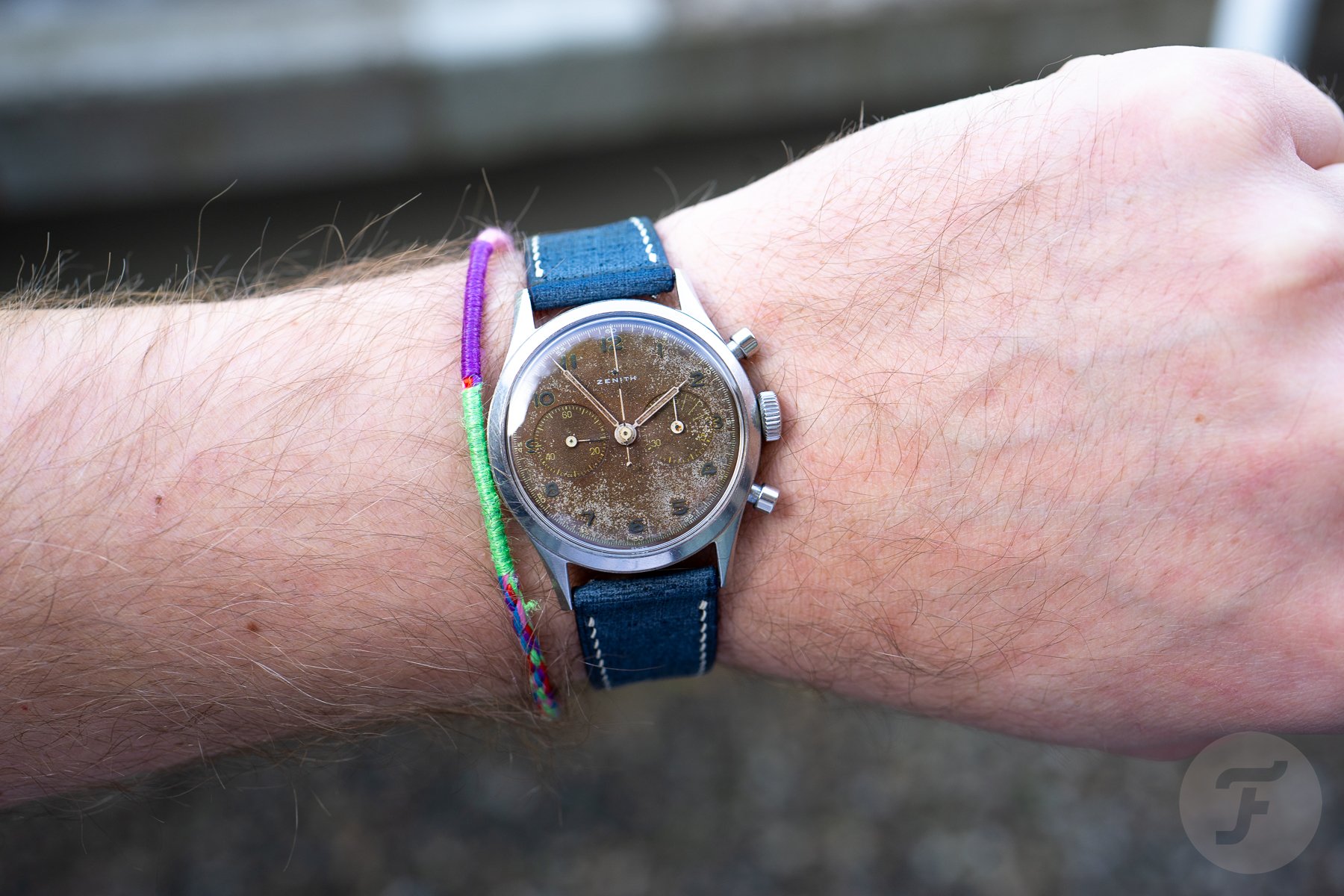 According to owners' testimonies, in contrast to the Angelus L.E. in Hungary, these watches were not part of the navigational equipment of the Air Force pilots. Instead, they were awarded by the Yugoslav National Army to the pilots. This would explain why the Zenith 143-6, unlike the Angelus L.E., has no additional scales on the dial. Most navigational chronographs (navigational tools) would have a tachymeter scale printed on the dial that the pilots could use to measure speed. The Zenith 143-6, however, only has a minute/seconds track, with no additional printed tachymeter or telemeter scale. These are, of course, only speculations. Still, they make sense, especially when we look at other Air Force-issued watches. In any case, this mid-'50 vintage chronograph, military or not, is as marvelous as it gets. Yes, mine has seen better days. Then again, it has lived its life, and I love that.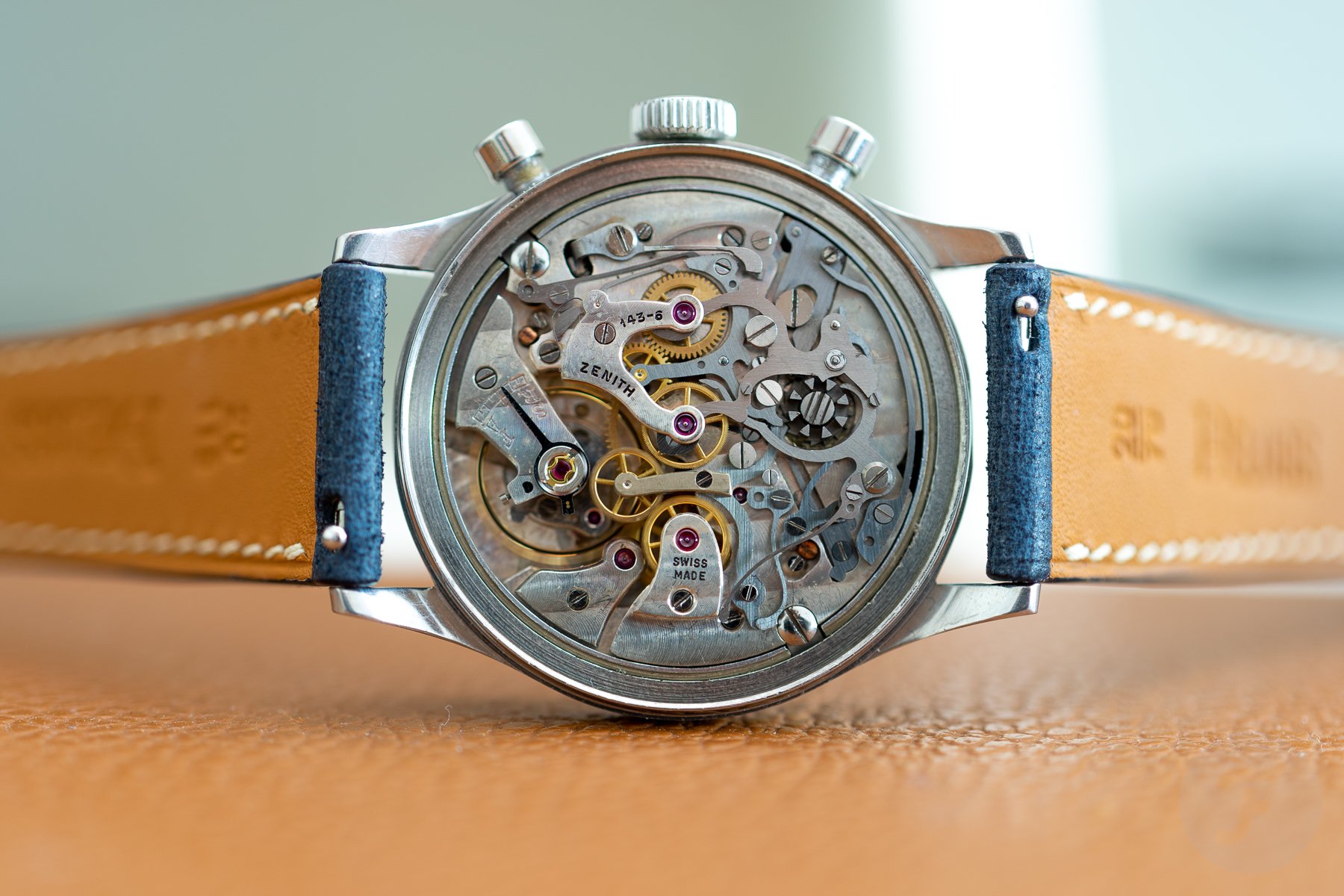 On the wrist
But how wearable or usable is this vintage beauty? The short answer is "very." Due to its 37mm case size, it is just as wearable as any other smaller watch, with the added feature of a chronograph. With a length of 44.8mm from tip to tip, the watch sits comfortably on the wrist. It's not too large, but it's big enough to make its presence known. A dial with such a heavy patina might be a challenge to read, I admit, but otherwise, my Zenith 143-6 is brilliant on the wrist. Thanks to the EP movement, the timekeeping is relatively accurate. The chronograph movement is not without its flaws, as you'd expect from a timepiece this old. Still, there's nothing that a good overhaul by an expert can't fix. Overall, this Zenith 143-6, like any watch from this era, is a lovely timepiece, but you need to know its limits.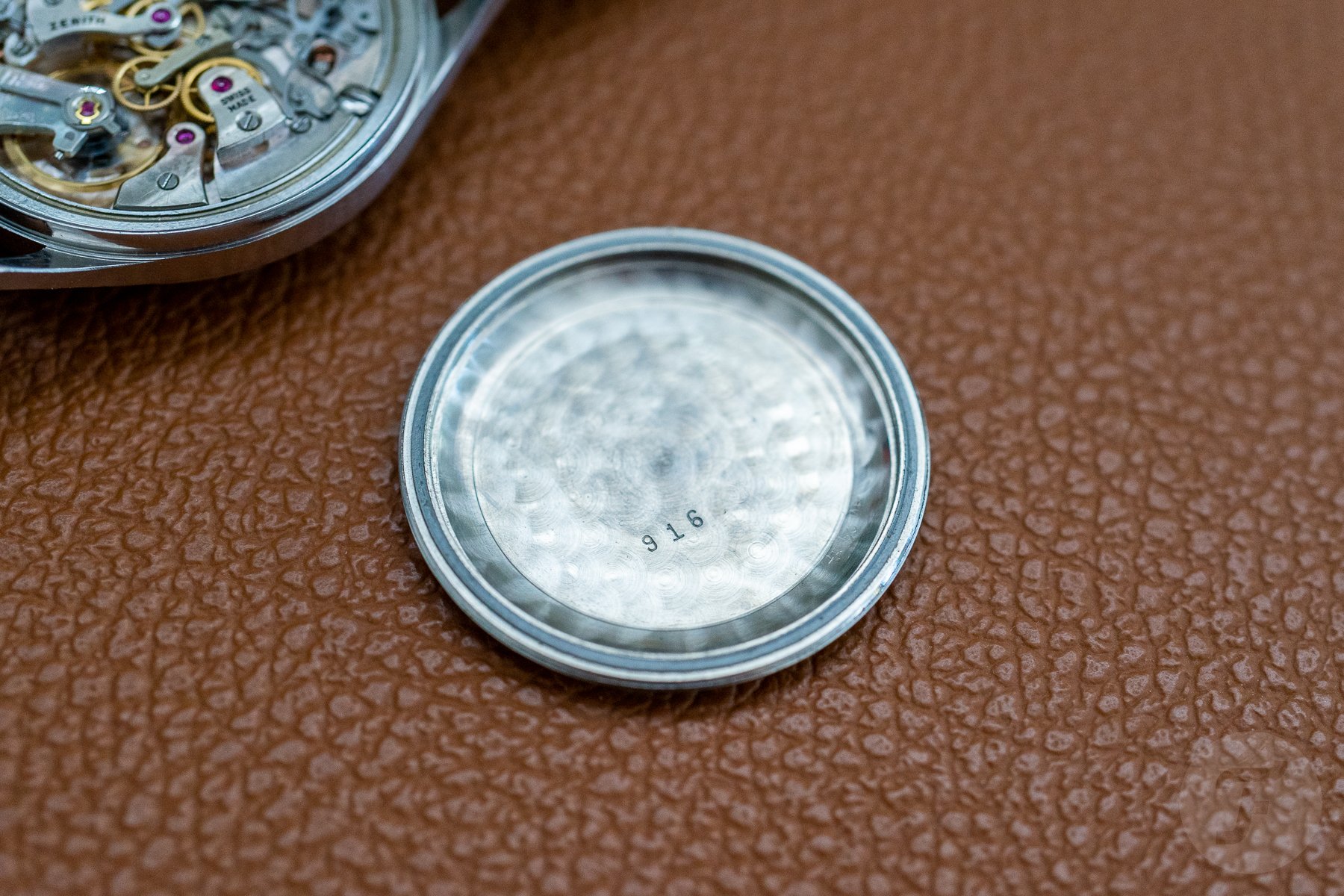 Inside and outside
Here at Fratello, we praise Excelsior Park for a reason. The legendary movement maker is responsible for some of the most excellent vintage chronographs. Tomas, Mike, and I have featured the brand and its calibers on these pages. The EP-4 caliber is a shared movement from the brand's lineup. You can find it in many watches from Gallet to Certina, Zenith, and even Excelsior Park-branded pieces. If you love vintage chronographs and have the chance to try out one of those, I suggest you do it. The chronograph is buttery smooth. The "action on the pusher," as Mike calls it, is remarkable. While the dial says Zenith, Excelsior Park's signature features like the double-bevel case back and unmistakably shaped lugs are all part of the charm.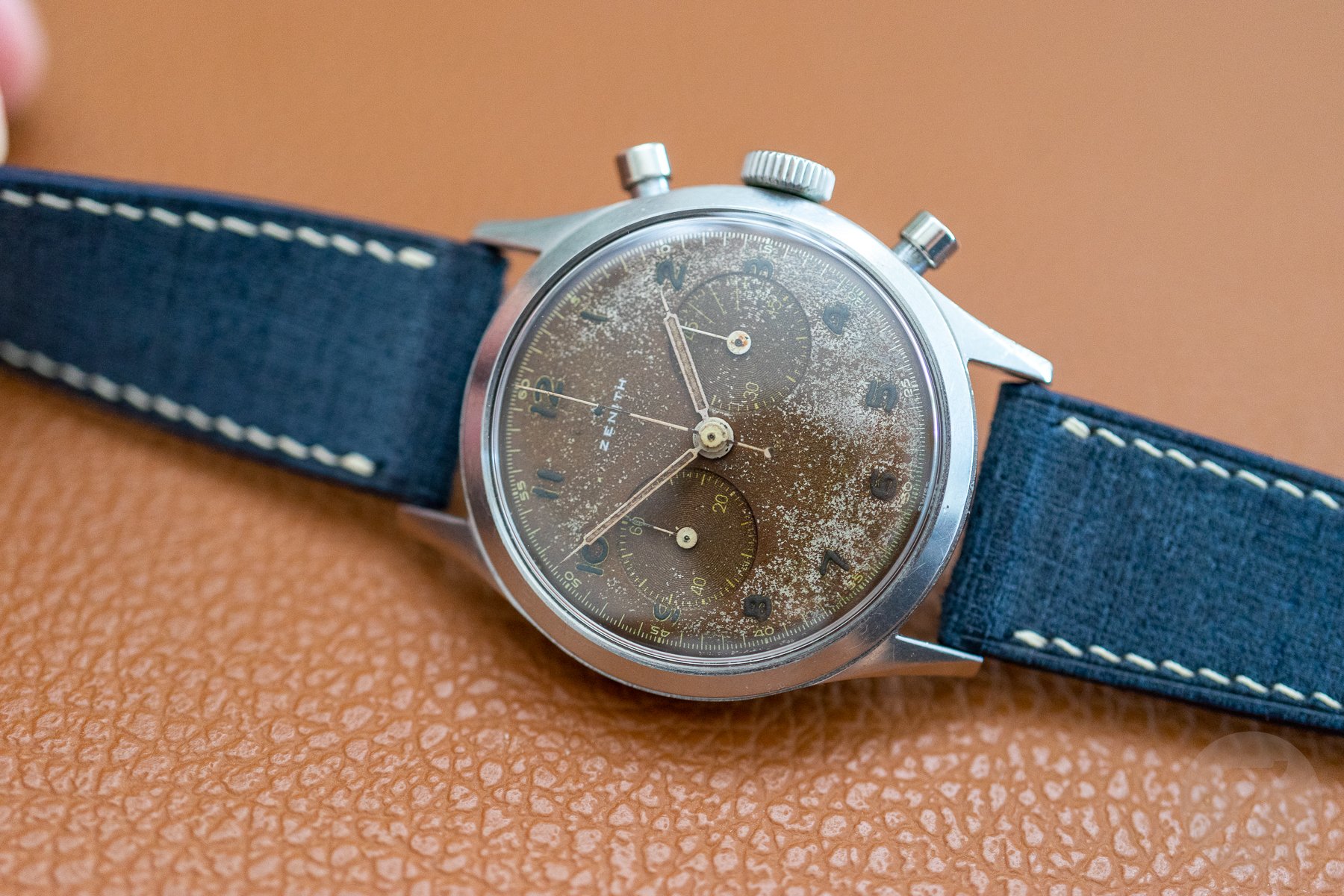 Black or brown
Initially, the Zenith 143-6 Yugoslavian Air Force watches had black dials. Mine has turned into a chocolate brown or bronze tone with a very heavy patina. It's not to everyone's taste, which may affect the price. As the batch consisted of only 2,000 watches, these are rare to come by and often command prices in the €3K–5K range, depending on the condition. The good news is that the vintage market has slowed down quite a bit, at least for these models. So, if you fancy this watch, you can find an excellent example online. I have seen a few surfacing in recent months. As to why someone would need one of these, I have four words: because they are fantastic.