#TBT Going Deep Into The Safe After The Freckled Excelsior Park EP-4
Let the black magic arise once more
Even for a vintage collector like me, there is one positive side effect of re-editions. Once I spotted the recently announced new line of Excelsior Park chronographs, I realized that I might have an original piece "somewhere."
Early this week, Mike tagged me in his Instagram post saying that he is not upset about Excelsior Park's choice to do a "Tuxedo" reissue. I clicked on the Excelsior Park profile to learn more. There I spotted the entire lineup of new editions with a preorder launch that will start on March 28th at 4:00 PM Swiss time.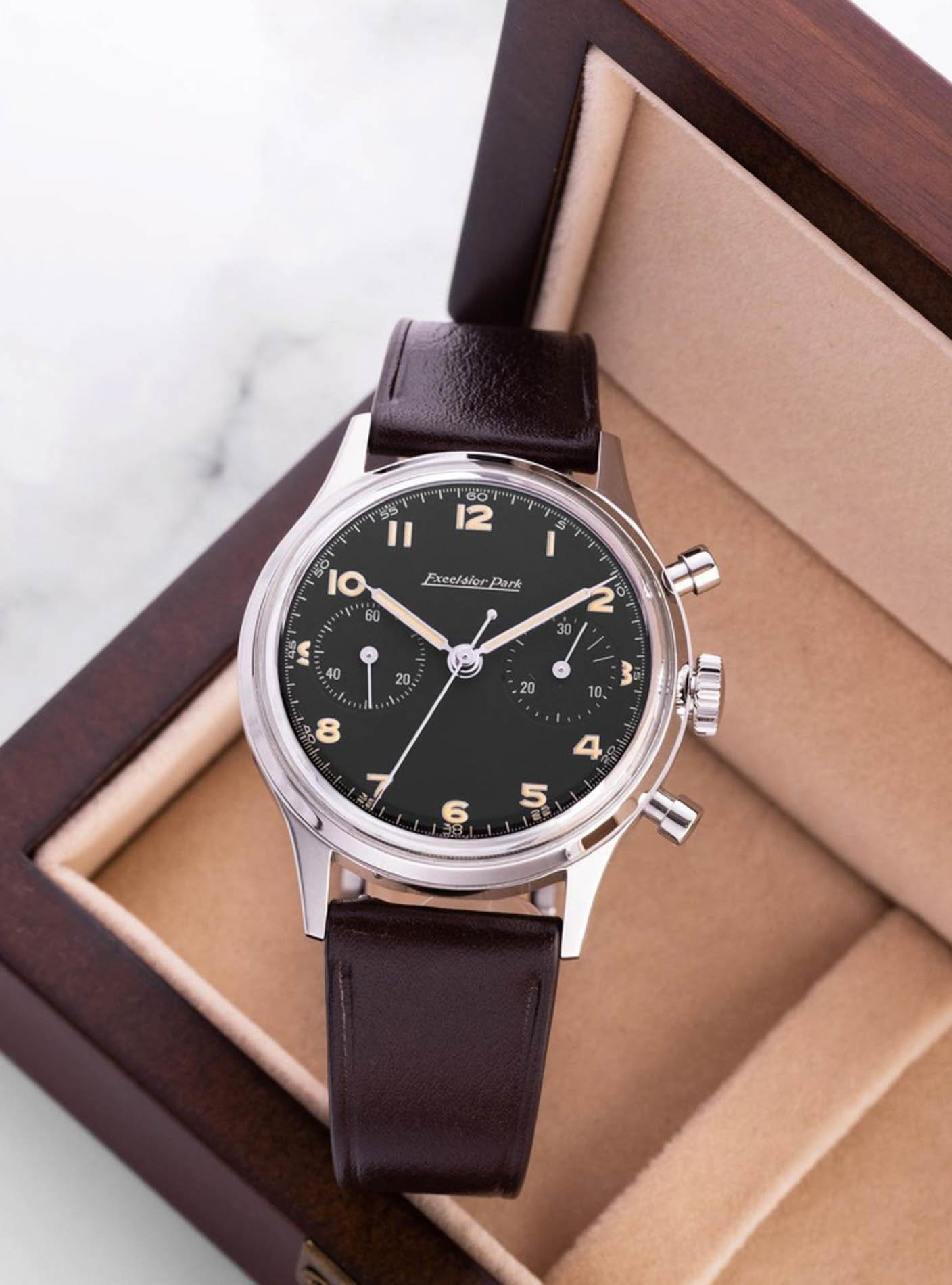 Another re-edition
Besides the Tuxedo Dial, one of four newly presented models will be a black-dial EP featuring syringe hands and Arabic numerals with creamy yellow lume. If we don't count the limited edition for the German watch dealer Shuck the Oyster, all five of the EP models introduced in the first batch had rectangular pushers, just like the other vintage Excelsior Park that I introduced last year. All of the releases in this new batch come with the more preferable pump pushers.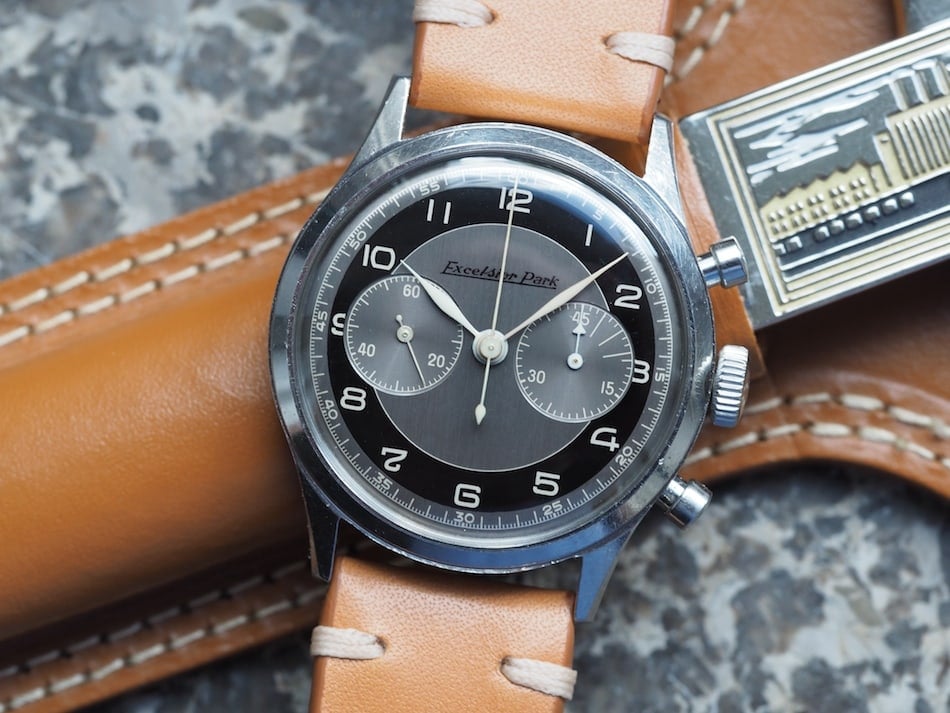 Inspired by Mike pulling out his "Tuxedo," I decided to find my old black freckled EP and take it for a spin. I thought it might be an excellent move to show it to you before the new one comes out. And perhaps I'll even plant a bug in your mind about whether to go for the new one or a vintage model.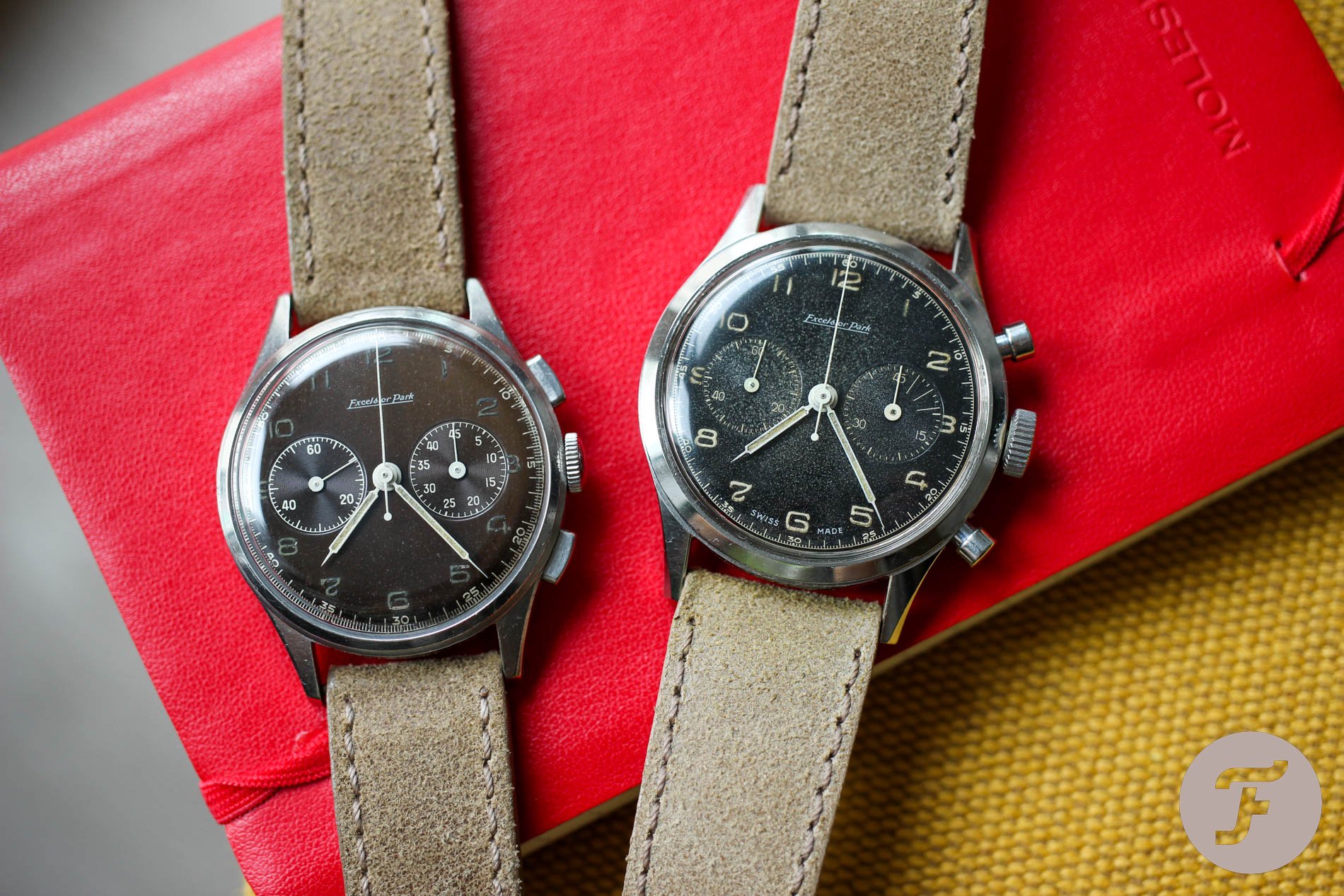 Forgotten beauty
I found it in the back of my safe, hugging its smaller brother with rectangular pushers. It was so sweet that I decided to strap one on my left wrist, the other on the right, and set out on the road to the office. Right after I put them on, I realized how beautiful they were. It's simply because I have so many watches that many of them don't get the wrist time they deserve. These two will!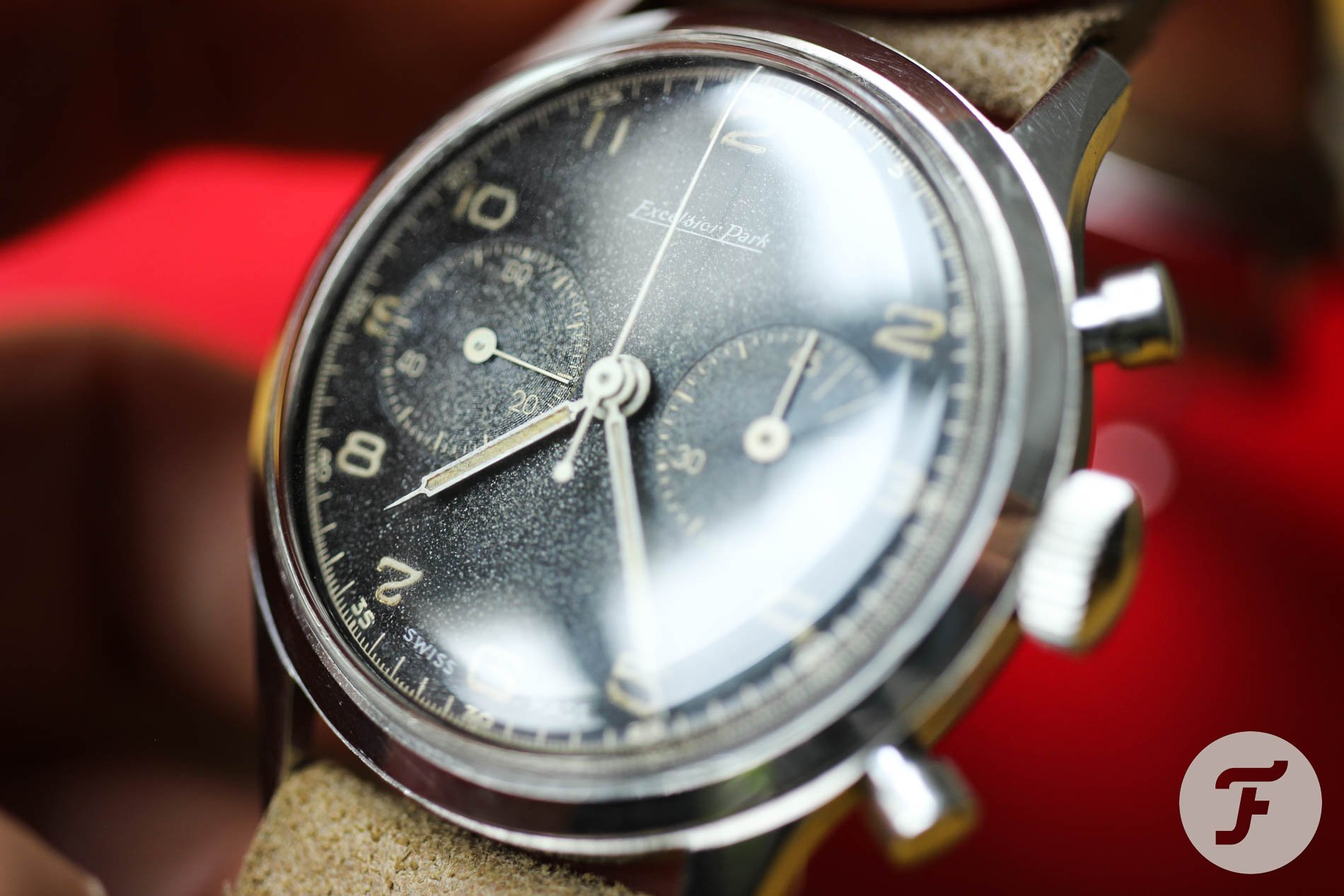 The size
If you look at them separately, you will bet your kidney that they are the same size. If you look at them side by side, you see that the round-pusher model is slightly bigger. The one with rectangular pushers is 35mm in diameter, while the round-pusher model with the freckled face is 37mm. By the way, the new one coming out soon will be 38.9mm in diameter and 13mm in thickness.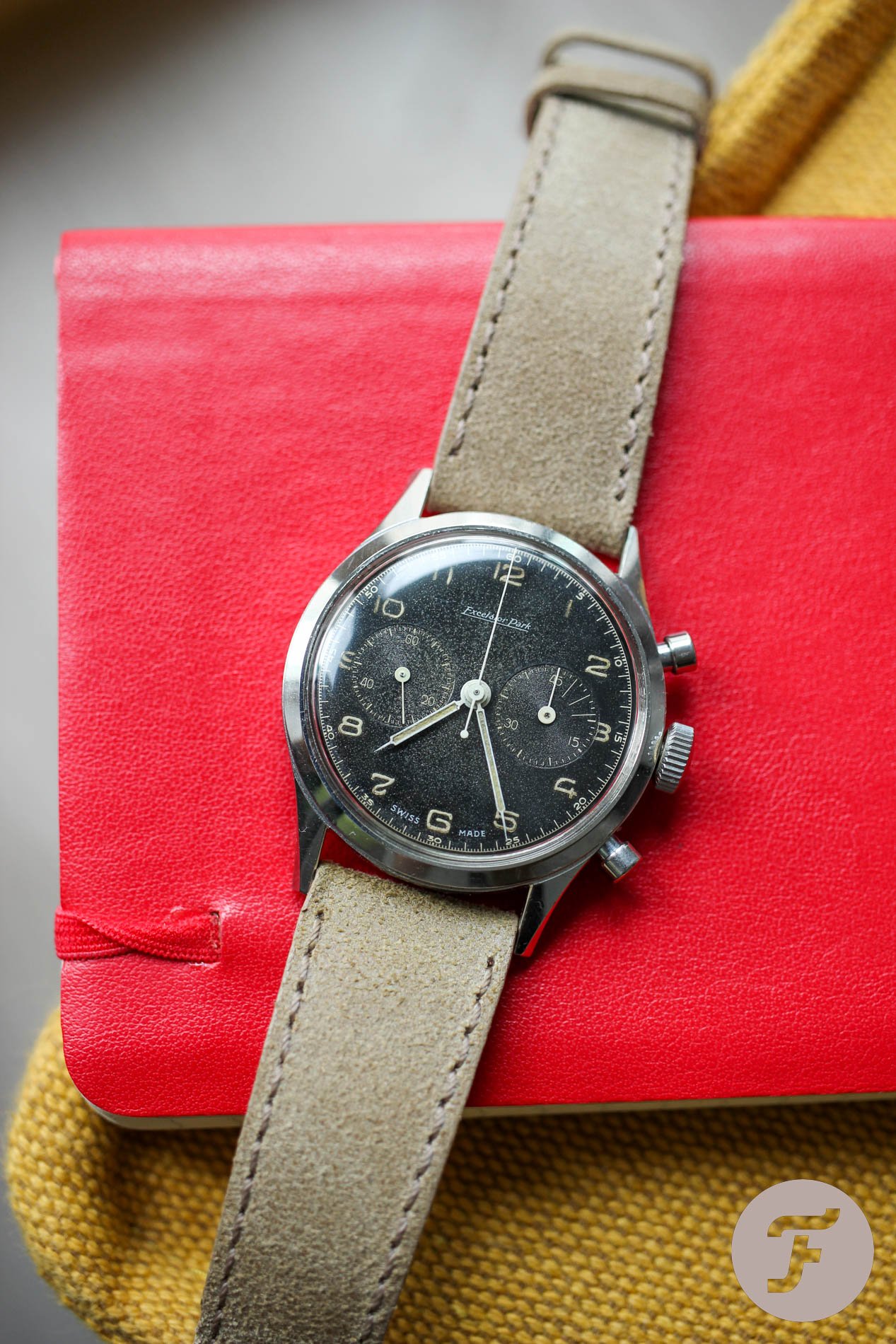 From a visual perspective, 37mm is about perfect for me. I already mentioned on multiple occasions that I find vintage Gallet or Excelsior Park cases perfectly balanced. The new re-edition will have the linear beveled edge, similar to my smaller black tropical model with rectangular pushers. My freckled black EP has a more dynamic carving of the beveled edge. It's cut in a way it makes the lugs embrace your wrist. Not only is it highly likable, but it also gives the case a perfect stance.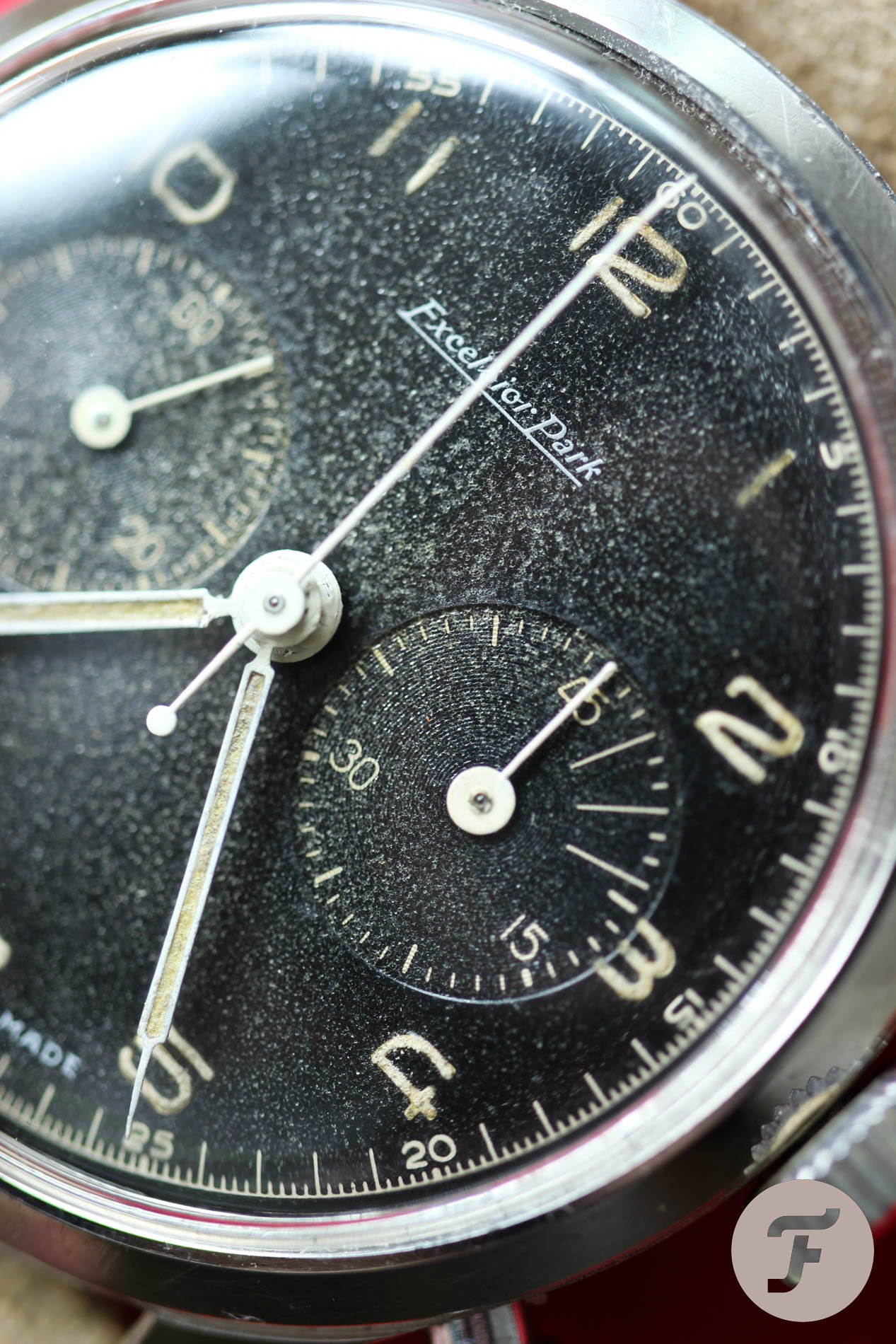 Dial style
My vintage EP with its freckled face has a styled font like some of the revived models from the first batch. The dial surfaces on both of my vintage models developed an individualistic patina. While the smaller one with rectangular pushers has a smooth, mirror-like finish, the bigger one feels rougher. The freckles coming through the black background developed into a sort of orange peel, or maybe even better, a cardboard-like structure. It's more stable in different lighting conditions than the smaller one, which reflects crazy color tones.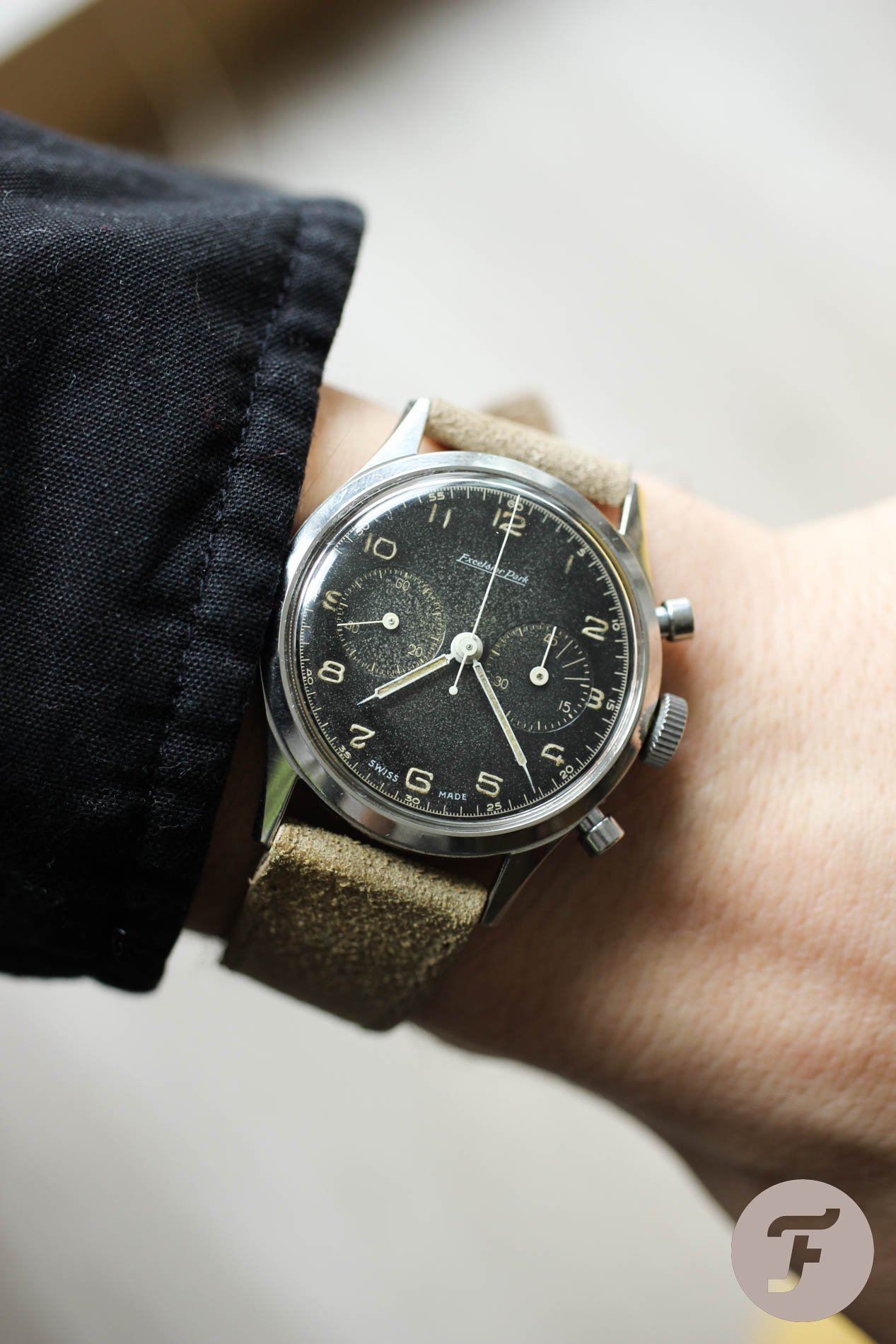 Perfectly or boringly black
When I look at both black vintage EP watches, I instantly realize why I love vintage. The newcomer EP will be "predictably" black, boringly similar to all the other watches. Different aging on vintage watches builds up the story and character. It's not something you want to see on a newly released watch. Yours should look the same as the one your friend bought.
Why you don't need a modern EP
I need one of these predictably boring black watches, but it doesn't need to be a chronograph. I need such a modern watch, but it has to be a dive watch. That's why I bought the Fratello version of the Oris Star, to take it with me on summer vacation and jump with it into the sea. Thinking out loud, no matter the quality of the new Excelsior Park reissue, I would decide to stay with the vintage one, which would do just as well on a workday as its modern counterparts. Well, even better.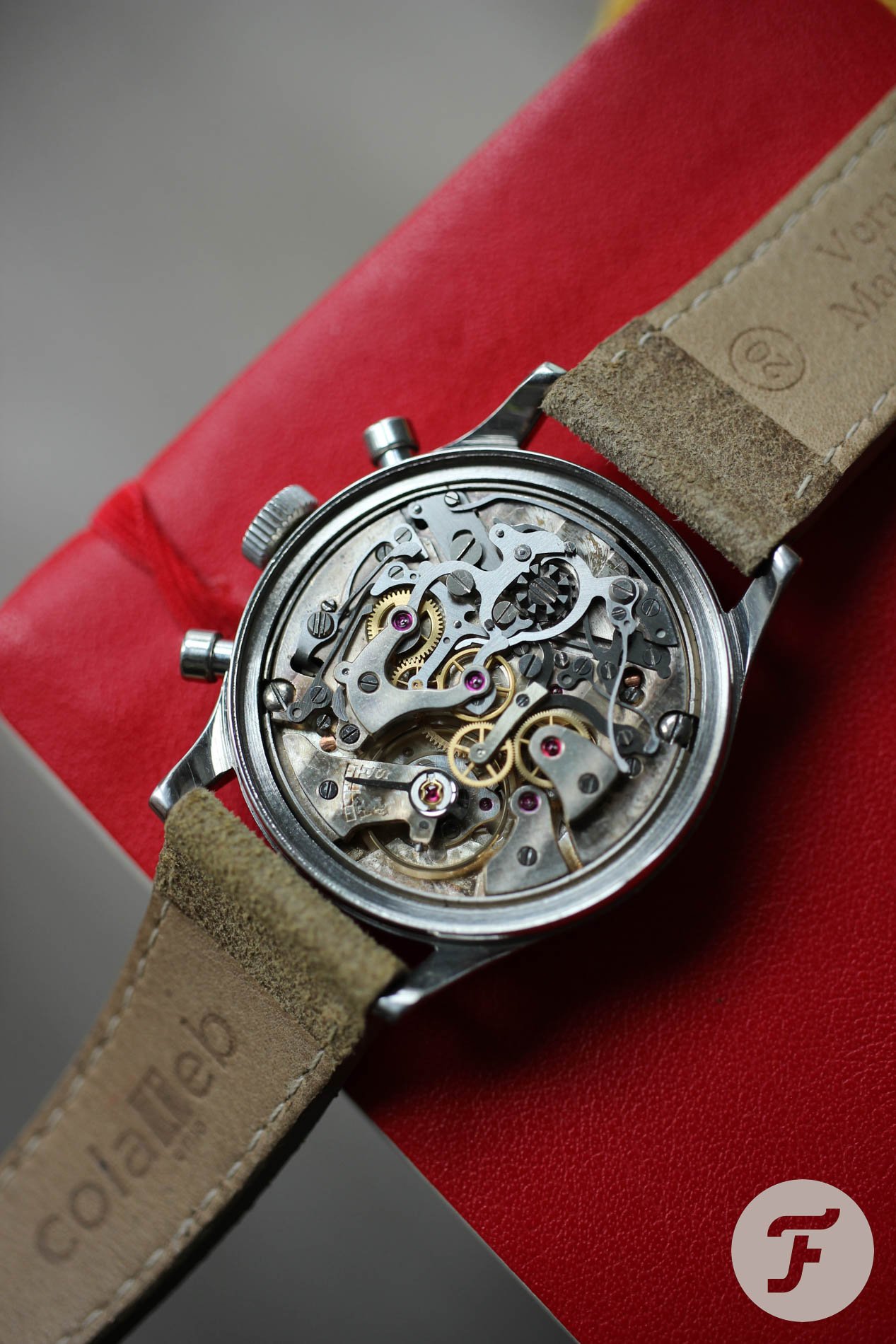 Why vintage is better
The answer is clear and simple. It has a fine Excelsior Park movement, which collectors admire for its smooth operation. And it's not as prevalent or well-known as movements from Venus or Valjoux. I would say it's more unique than the modern Sellita SW510, which you can find in any newly launched or relaunched brand's watches. The vintage Excelsior Park EP-4 has fine finishing, although it is a bit louder than, let's say, a Valjoux. The movement is hidden behind the case back, so you might not enjoy it that much visually. You will, however, love playing with it. The sensation of the pushers and the vitality with which the central seconds hand resets are beyond compare.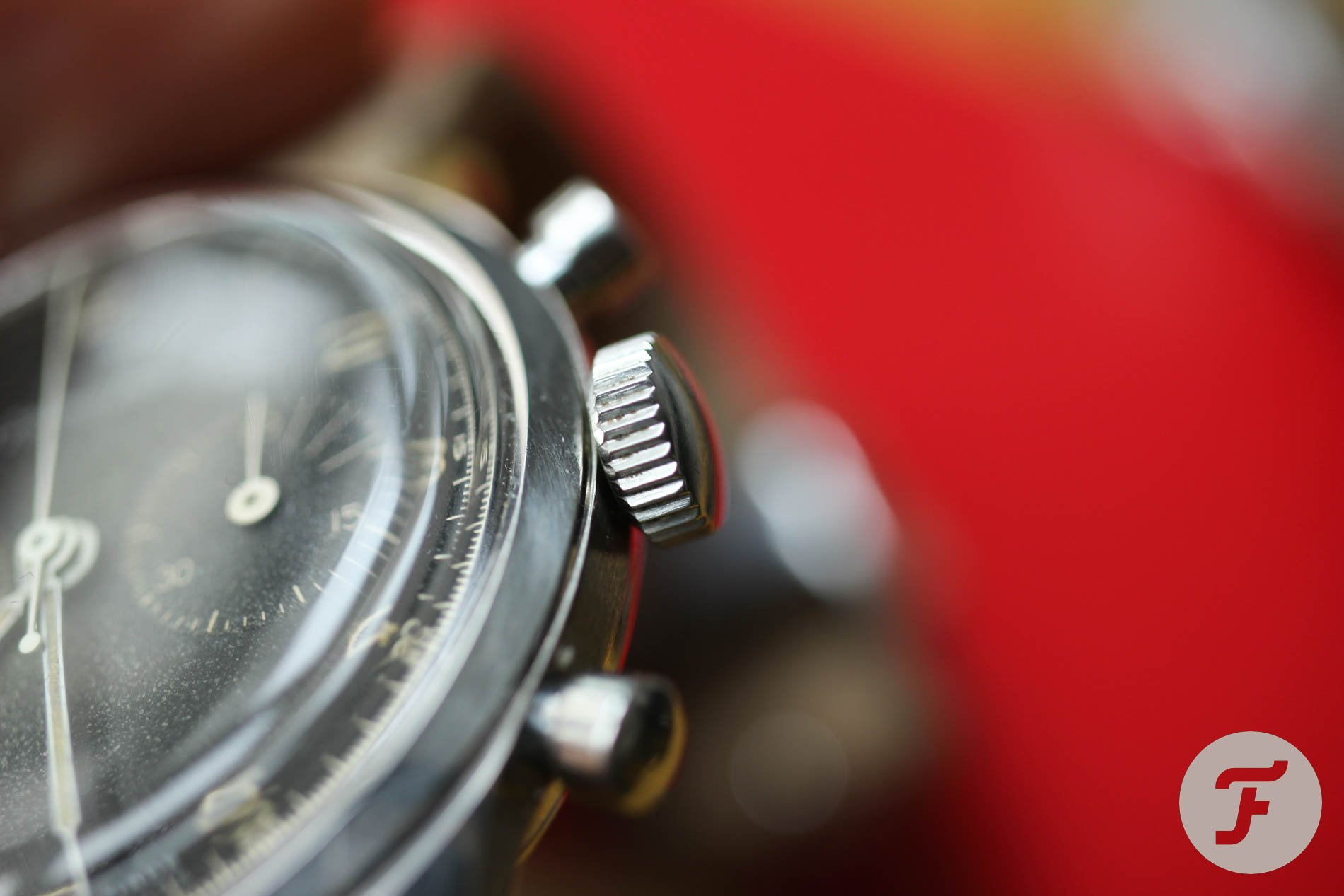 Last thoughts
If you decide to go the vintage route and are patient enough, you might come across vintage Excelsior Park with three crowns embossed on the case back. That's a mark added to a watch that was for the Swedish military.  I've even witnessed the Japanese Self-Defense Forces signature on a black EP-4 with the same dial as you see here today. I can't confirm the legitimacy of that, but that's what vintage watches are about too — surprise and never-ending research. Happy hunting! Or is it happy waiting till March 28th for a re-edition?