Speedy Tuesday – Omega Speedmaster Pro Apollo XI Missions 1998
It is Speedy Tuesday! Remember the Missions case that Omega produced in 1997? In total 50 of these cases were produced (5x HC (hors commerce), 5x EV (épreuves d'artistes) and 40x for the collectors out there). There is a slight difference in some of the cases regarding the design of the white cover.
The 40 cases have 3 hatches on top so you can see three watches, the series of 5 has just one hatch. The contents were the same, 23 watches and a spare caliber 1861 movement. The movement was new at the time (introduced in 1997). The 23 Speedmaster watches consisted of 22 mission Speedmaster Pro watches and 1 Speedmaster '57 Replica.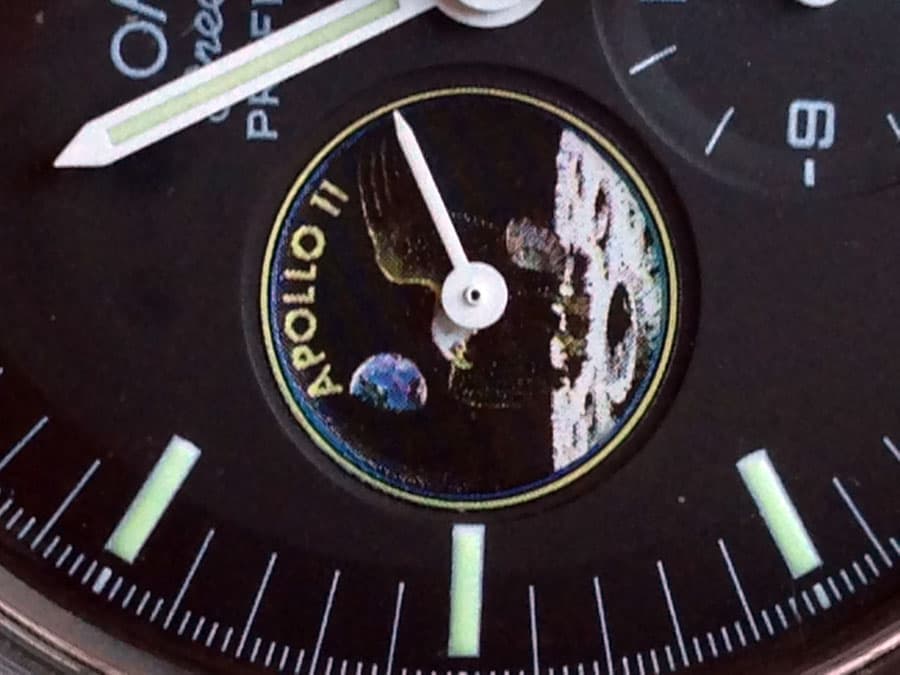 Omega Speedmaster Professional Apollo XI Missions
We covered the mission case before (click here and here). This time, Speedy Tuesday is about one of the rare individual pieces that Omega sold in 1998. Besides the 50 cases with the Speedmaster mission models, Omega also sold them separately. Between 100 – 150 pieces per mission watch, but unnumbered. An exception is of course the Speedmaster Pro Apollo XIII, which was sold separately in 1995 as a limited edition (999 pieces). Omega did not sell this one as an individual Missions model again (in 1998).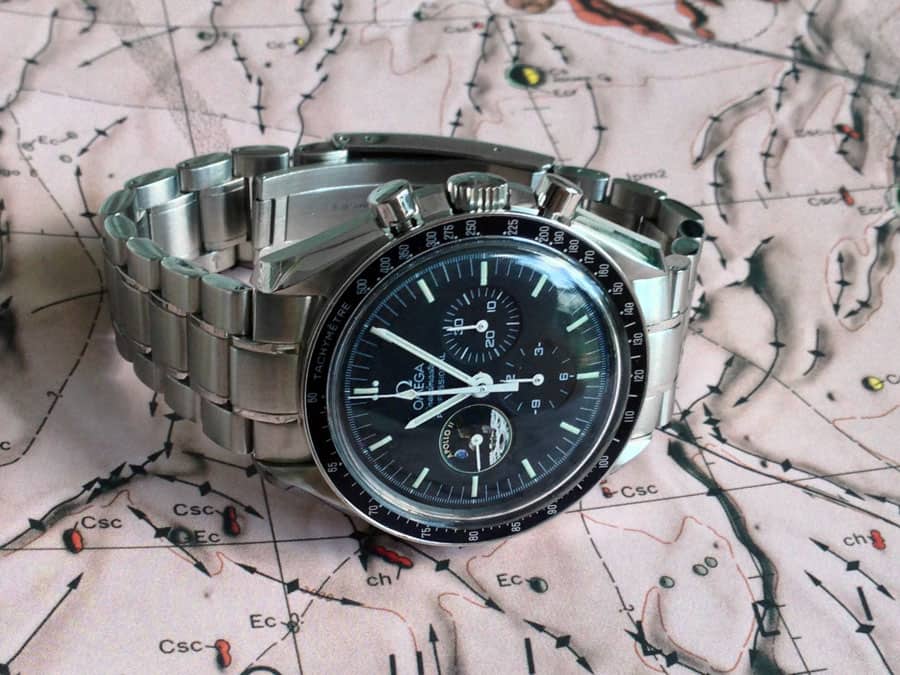 Today we feature the Speedy Pro Apollo XI Missions model, limited but not numbered. One of our readers and Speedmaster collectors, Darren, recently bought his Apollo XI and is happy to share it with you here on Fratello Watches. The watch came in a white fabric missions case – almost identical to the Speedmaster X-33 box – that should remind you of the fabric of the space suits.
It is identical to the watch in the Mission case, featuring the caliber 1861 movement and reference 1499 bracelet. The dial shows the Apollo 11 mission patch at the 9 o'clock sub dial.
Besides the aforementioned Speedmaster Professional Apollo 13 mission model, we suspect that this Apollo XI model is one of the most sought-after pieces of the Missions collection.
The watch was also delivered with a small booklet about the space missions. We also note that – according to the recent publication of Moonwatch Only – some times the individual Missions watches are delivered with the standard leather red or black box.
We can definitely say that this Apollo XI Missions individual watch is a rare piece, even though it is said that there must be 100 to 150 around. We rarely come across these watches so if you get the chance to buy one, act quick!
The exact reference number of the Speedmaster Pro Apollo XI Missions watch is (PIC) 3597.15. All the photos in this post are provided by Darren (thanks for playing) and can be clicked for larger versions.
Keep sending us photos of your Speedmaster watches! You can send them to speedmaster [at] fratellowatches . com