Omega Speedmaster World Cup — Group C: Mike
Hearing from some Speedmasters to get out the vote
Welcome to the Speedmaster World Cup. In the absence of Euro 2020, we thought our beloved readers might enjoy a tournament of a different kind. We've assembled eight groups (A–H), each governed by a different Fratello team member. Each writer has been assigned four watches, which they will pitch to you during the group stages.
All we need you to do is vote for your favorite to move on in the competition. The next round will be the quarter-finals, which will see the eight group winners go head-to-head for your votes. The four winners progress to the semis. Following that, a third-place play-off will precede the final round, due to be held on Sunday, December 13th (get the beers in…).
If you haven't done so yet, also make sure to cast your votes for the Speeedmasters in group A, group B, and group D.
Group C
And now it's my turn to come to you with four exciting watches in the Omega Speedmaster World Cup. Instead of me recapping these watches, though, we're going to try something just a little bit different.
I was late to the Omega Speedmaster party compared to the rest of the "OG" Fratello crew. For one reason or another, I knew I'd buy one, but it took me some real time. I thought I'd kick things off with a normal Moonwatch, but I was lured in by a much different watch. The Omega Speedmaster TinTin was my first and it was also my entrée into the Fratello fold. It's hard to believe that I got my start six and a half years ago with this very article on the red and white classic. But here we are and I've added some additional Speedies to my arsenal. Still, though, there's nothing like your first, so you know where my vote is headed. Don't let me sway you, though, let's hear it from the watches themselves on why they deserve your vote.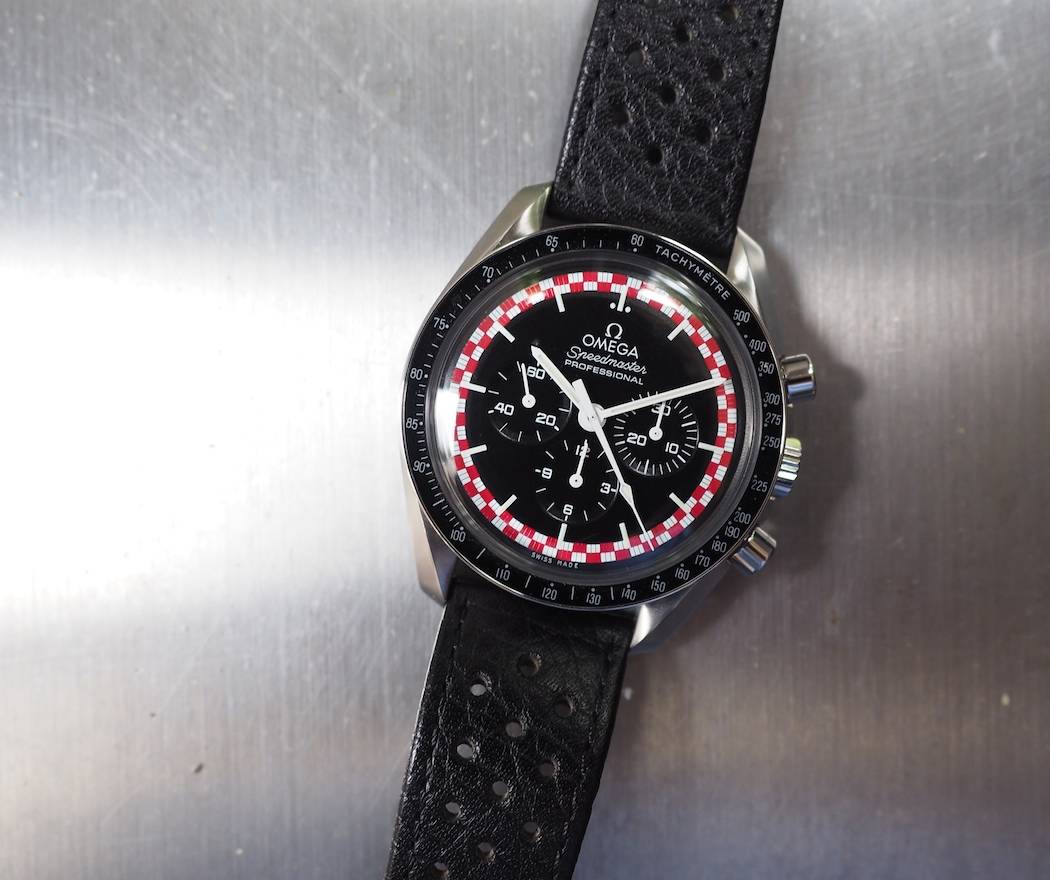 The Omega Speedmaster TinTin
Oh hi there, I'm the so-called Speedmaster TinTin. Do you remember when I came out in 2013? No? That's because many of you put me down, said I was kind of ugly, and even garish! You left me all by my lonesome in display cases, you sent me to Japan to live in discount camera shops, and then I finally bid you adieu. And here's the funny thing, when I really finally told you I was leaving, you woke up and wanted me! I'm one of the few times that Omega has offered a regular production manual wind Speedmaster alongside the famed Moonwatch and I think you realized that I'm pretty special. Oh, and while I can't reveal all my secrets, I am far more limited than you think!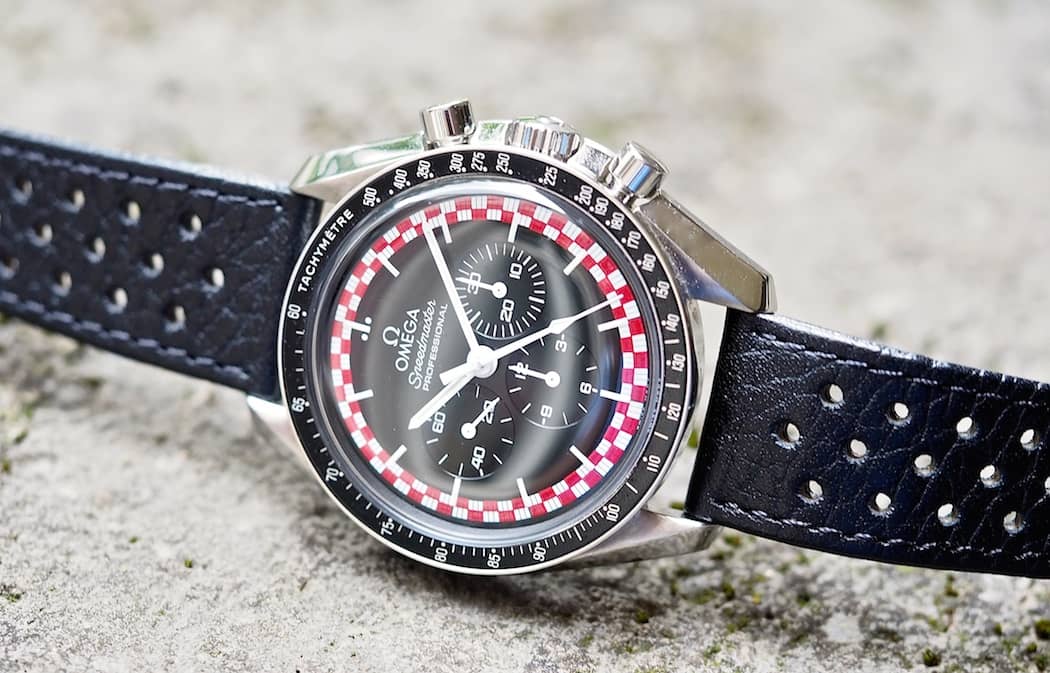 Thankfully, those doofuses in charge of a goofy Belgian cartoon character decided to make cheap plastic watches instead of festooning me with a silly rocket hand or something (let's leave the cartoons to dogs on dials). As a result, I have an amazing red and white ring around my dial and some subtle red case back writing. That's all and because of it, I actually follow in the footsteps of some amazing 1960's racing dial Speedmaster models. I'm fun and sporty, but I'm not over the top. I don't do retro and I make do without silly fancy boxes or extra straps. Some might say that I was the result of a failed project, but I think I turned out quite well. I'm a grassroots Speedmaster and if you vote for me, know that I had to work my case back off to get to where I am today.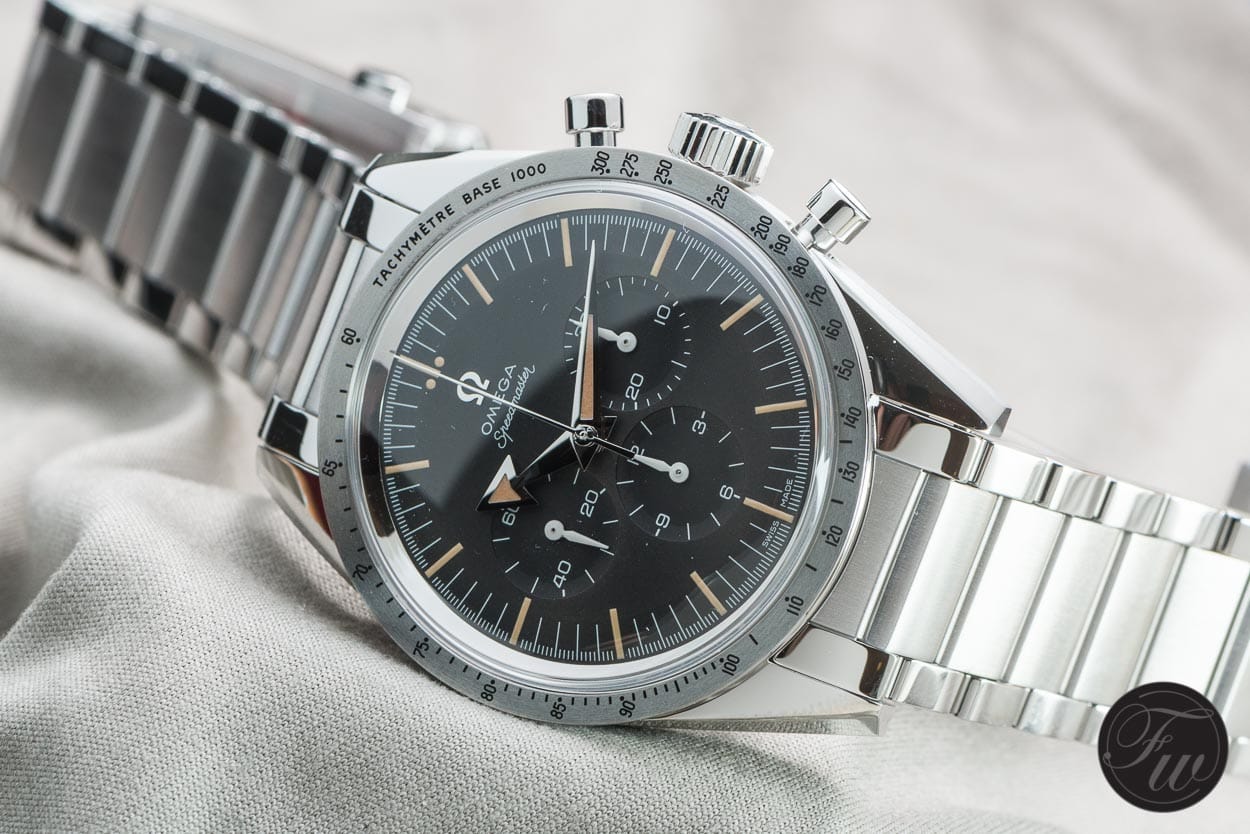 The Omega 60th Anniversary Speedmaster
Wake the hell up and show some damn respect! Look at me, don't you know who I am? I'm the 60th Anniversary Omega Speedmaster and that means that I am the originator of all things Speedy. My grandpa is the 1957 CK2915 and I'm basically a 1:1 copy with a new engine under the hood. And no, I'm not some warmed-over crazy uncle like the Speedmaster '57 "Replica" trying to pass myself off as original. I'm the real deal! I hatched in 2017 on my grandfather's 60th birthday. He, thankfully, had the foresight way back in 1957 to have himself measured so that I could be created.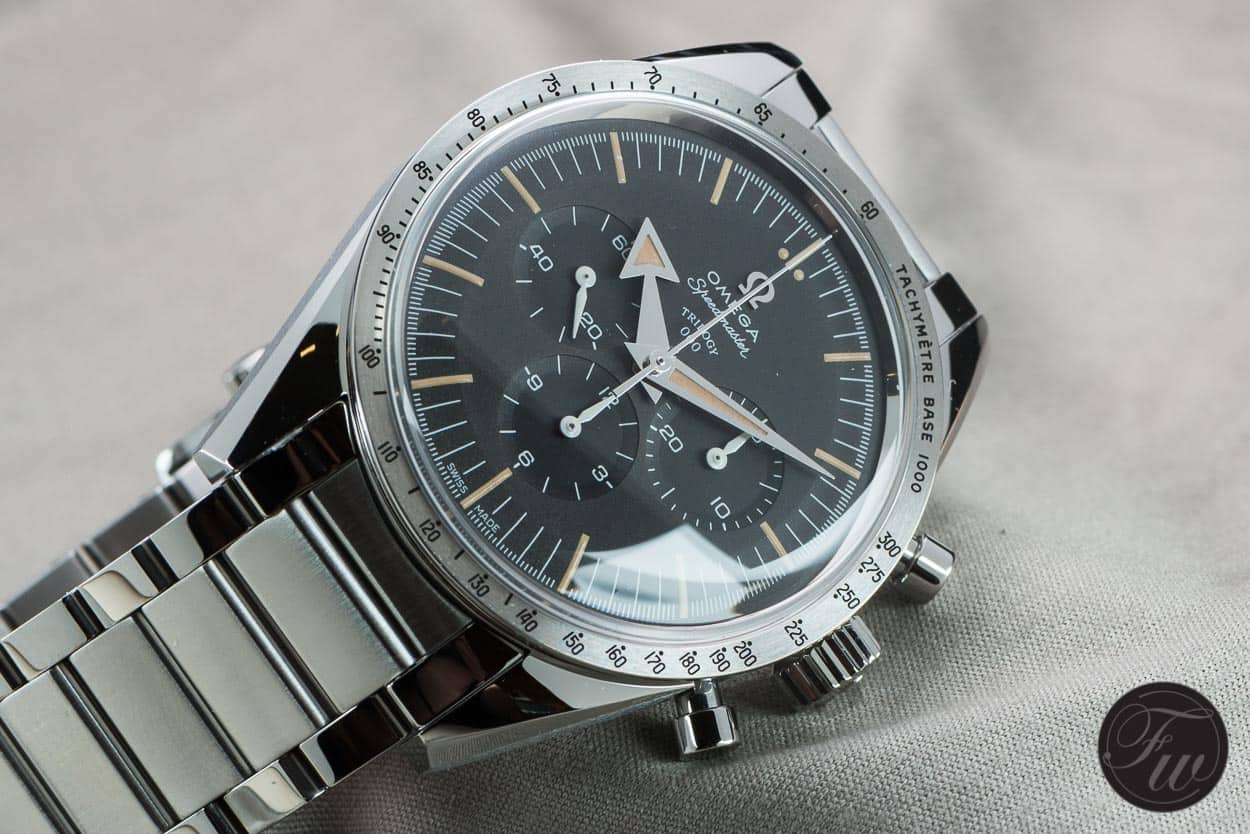 Plus, now there's some wild genetic technology, so there are 4,114 of me running amok. I'm so beautiful and classic that you should really want me over anything else. Ok, perhaps I hit the steroids a little hard because my clasp looks a bit juiced. And sure, my motor isn't as fancy as my gramps'. But I really look the part, I bring class to your wrist, and I fit so nicely. And even though I am no longer the hottest number around, I still bring a smile to your face. Revel in the warmth of my aged dial and steel DON bezel. You'd be silly to vote for anyone else other than me. After all, if it weren't for my grandfather, you'd probably be reading something about dive watches every Tuesday. I am the prodigal (grand)son!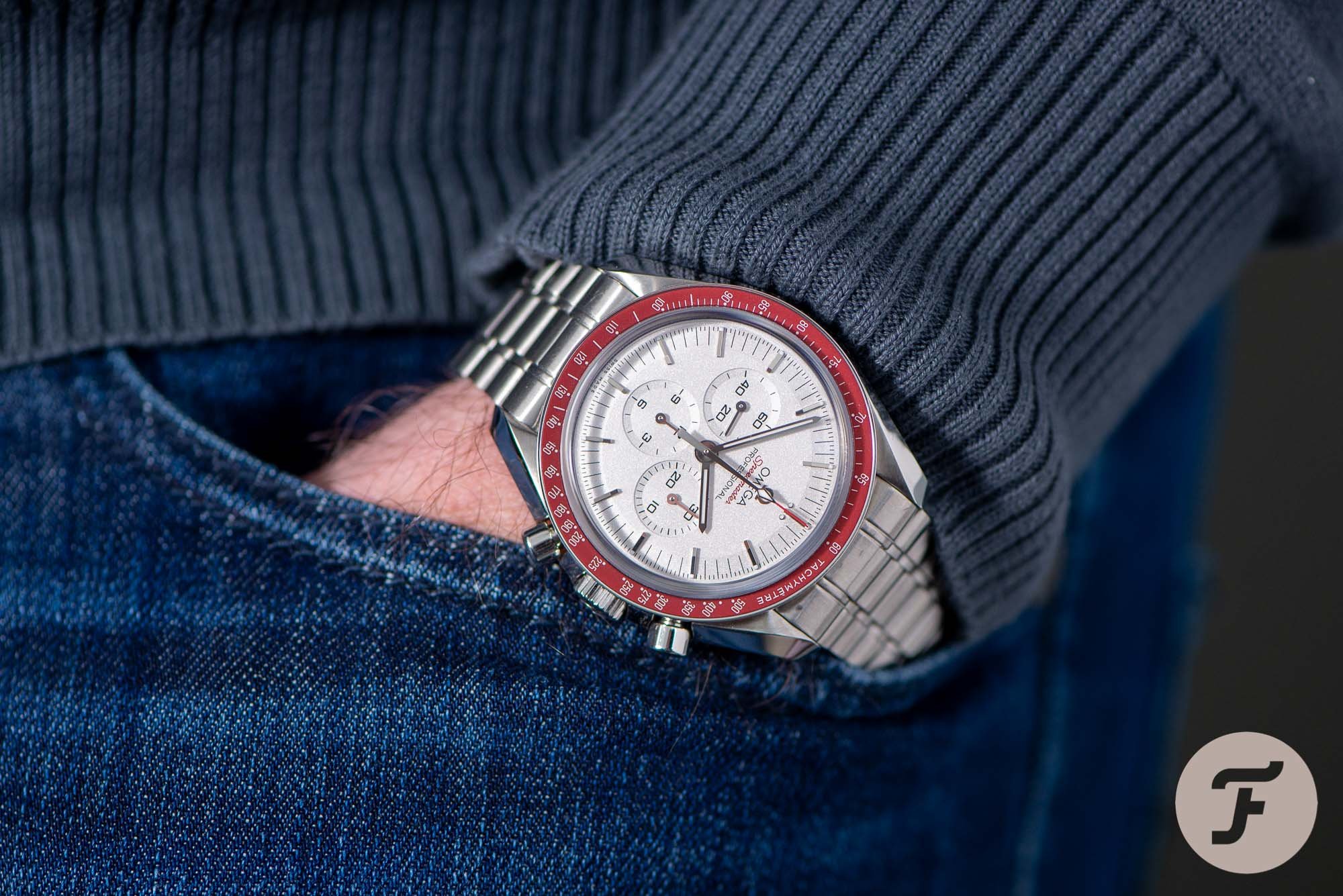 The Omega Speedmaster Rising Sun
Imagine training your entire life for a big sporting event and then getting told that event is on hold. Well, I am the Omega Speedmaster Rising Sun and I was ready to compete and win during the 2020 Tokyo Summer Olympics. Sadly, a little something called the coronavirus got in the way and I hope to take another shot at things next Summer. In the meantime, I am in prime shape to beat all the competition in this World Cup. Look, I am easily the best looking of the 2018 Tokyo Olympics Speedmaster collection. I have never been made before and recast as a new watch. I'm original and I'm stunning.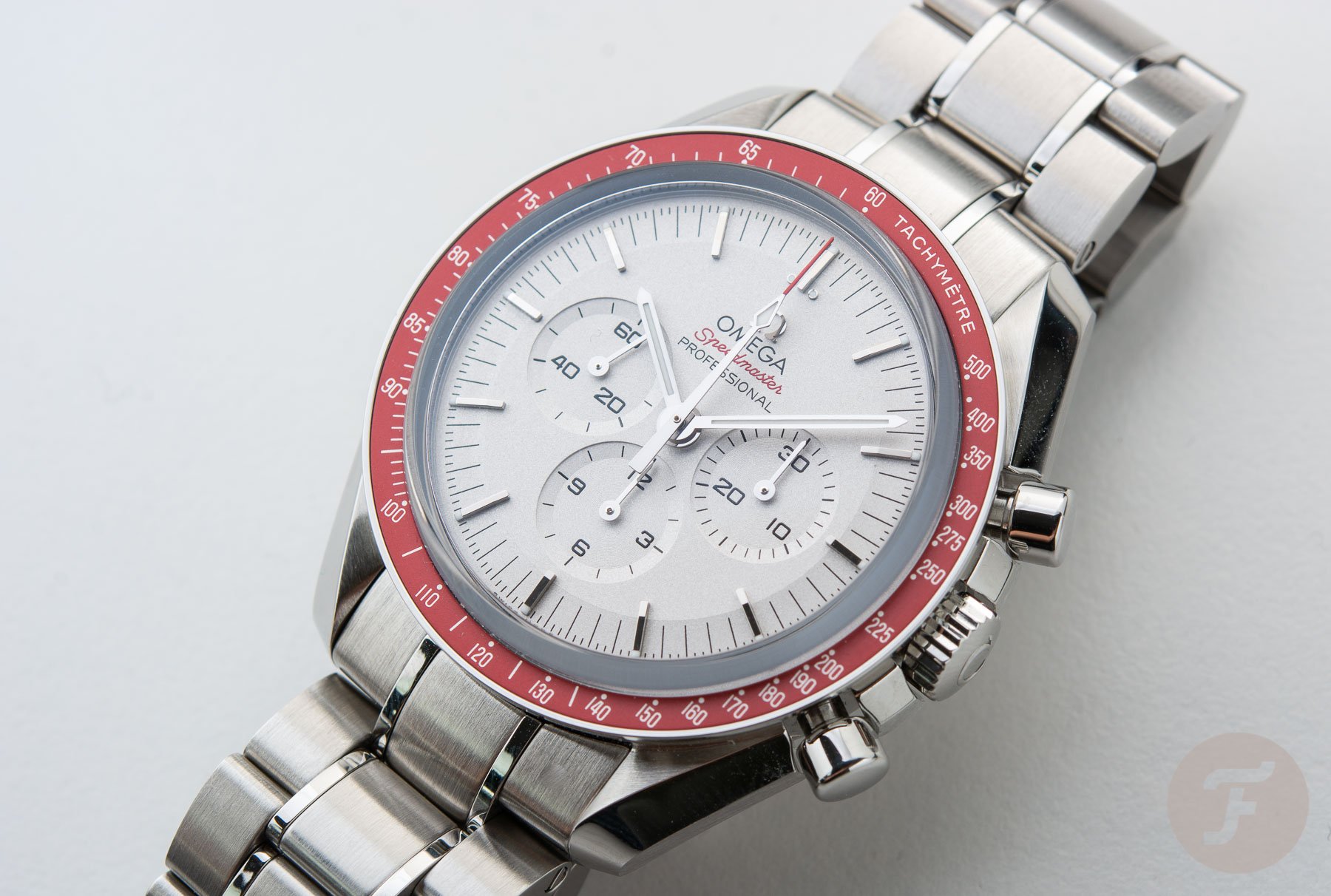 Normally, if you want a Speedmaster like me, you have to buy platinum or white gold. Instead, I box way above my weight class because I'm classy, elegant, and pretty approachable in steel. Yes, I'm only available in one country and it's hard to get to me right now, but things will change. My nickname was cast right here on Fratello because my color scheme is awfully close to the Japanese flag. You can look at me and know why I was created. Due to my crisp, clean design, I can easily take on heavyweights like the Daytona or the El Primero. And if I can outrun them, I can easily best the rest of these Speedies. Here's some advice: choose me in steel if you want to win that gold medal.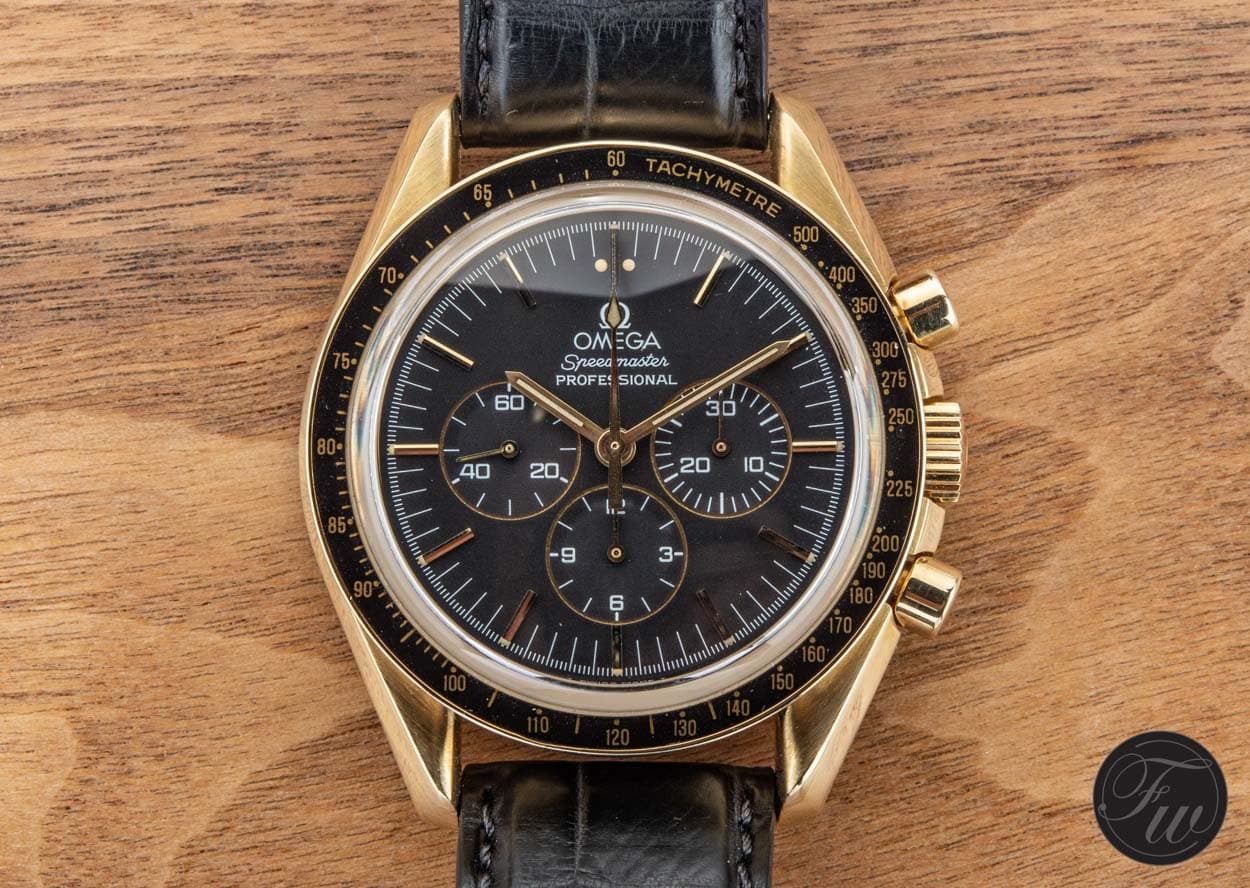 The Omega Speedmaster 27 Chro C12
Ruffians. I've listened to these louts carry on with their unkempt hair, casual clothes, and sporting intentions. Frankly, I look down upon them. While they swill their ale and scratch their bottoms (or worse), I'm far happier at Dukes, decked out in Saville Row suits, martini in hand. Plebs, I am the Omega Speedmaster 27 Chro C12 and I've been around since 1992. These other watches weren't even soiling their nappies when I came on the scene! That, you commoners, makes me the Lord of the Manor! My story begins 50 years ago when the famous 27 CHRO 12 movement first debuted. Sure, this caliber never sat within a Speedmaster, but it spawned the 321, the 861, the 1861/3, and 3861 that you know so well today. I look down my nose upon that tart of a watch in the 60th Anniversary piece for saying it's the original!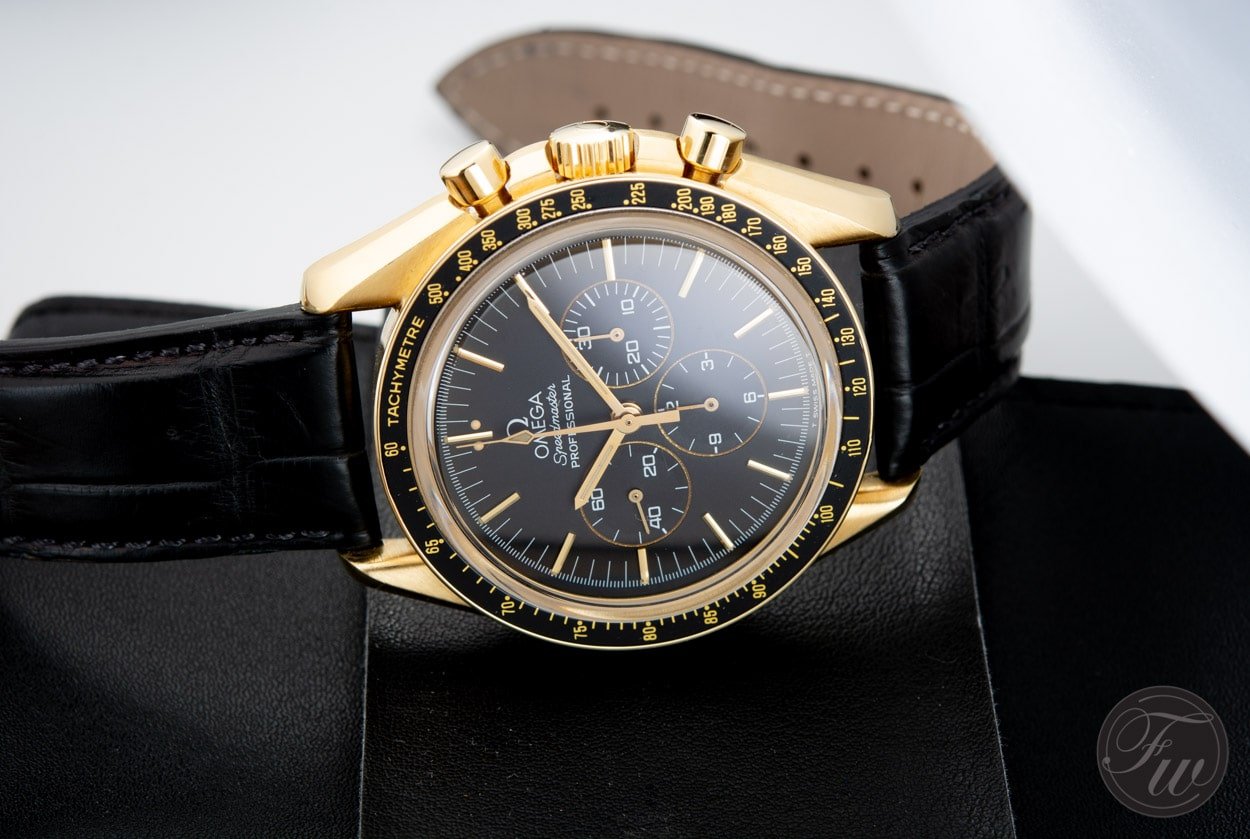 And then there's the silly colorful TinTin. He's a reject and should toil in the dungeons of my fabulous estate! The Rising Sun? Balderdash! Imagine a watch that can't even arrive at its own event; it's positively boring. I was made in yellow gold (any lesser metal is made purely for doing actual work), there are only 999 of me and I brought in modernity with a sapphire crystal. And any man worth his salt knows that a bracelet is for pig farmers or those who muck stables. I sport a leather strap because of course I do. Would you drive your Aston Martin Shooting Brake with a bracelet-clad interior? Of course not. If clothes maketh the man, then maketh the man do I. Grow up, vote for me, and enter the world of high society.
A Tough Choice
Oof, that was pretty rough. These watches all want to win and I really have no idea which you'll choose. Make no mistake, these are all formidable opponents and they'll need to be because the winner will move on to take on even tougher competition. Cast your vote and let us know why you chose what you chose!
Omega Speedmaster World Cup — Group C: Mike
If you haven't done so yet, also make sure to cast your votes for the Speeedmasters in group A, group B, and group D.