Omega Trilogy × Tourbillon Boutique Baden-Baden
Fratello Watches Event Report
We understand that it is not (always) easy or even possible for everyone to enjoy the latest novelties or see certain watches in person. Sometimes, as we are in the watch industry ourselves, we tend to forget these things a bit. That's why we love to host events in close cooperation with brands and boutiques. This way, we can bring our readers closer to the brands and vice versa.
Last weekend we co-organized an event with the Tourbillon Boutique in Baden-Baden, Germany. Tourbillon Boutique is part of Swatch Group, and has around 20 boutiques world wide. In the Tourbillon Boutiques, you will find the high-end Swatch Group brands such as Omega, Blancpain, Glashütte Original, Breguet and Jaquet Droz for example.
Omega Trilogy
However, for this event we decided to focus on the Omega Trilogy watches that were introduced this year. As we speak, these Railmaster, Speedmaster'57 and Seamaster 300 watches are being delivered to the boutiques and their clients.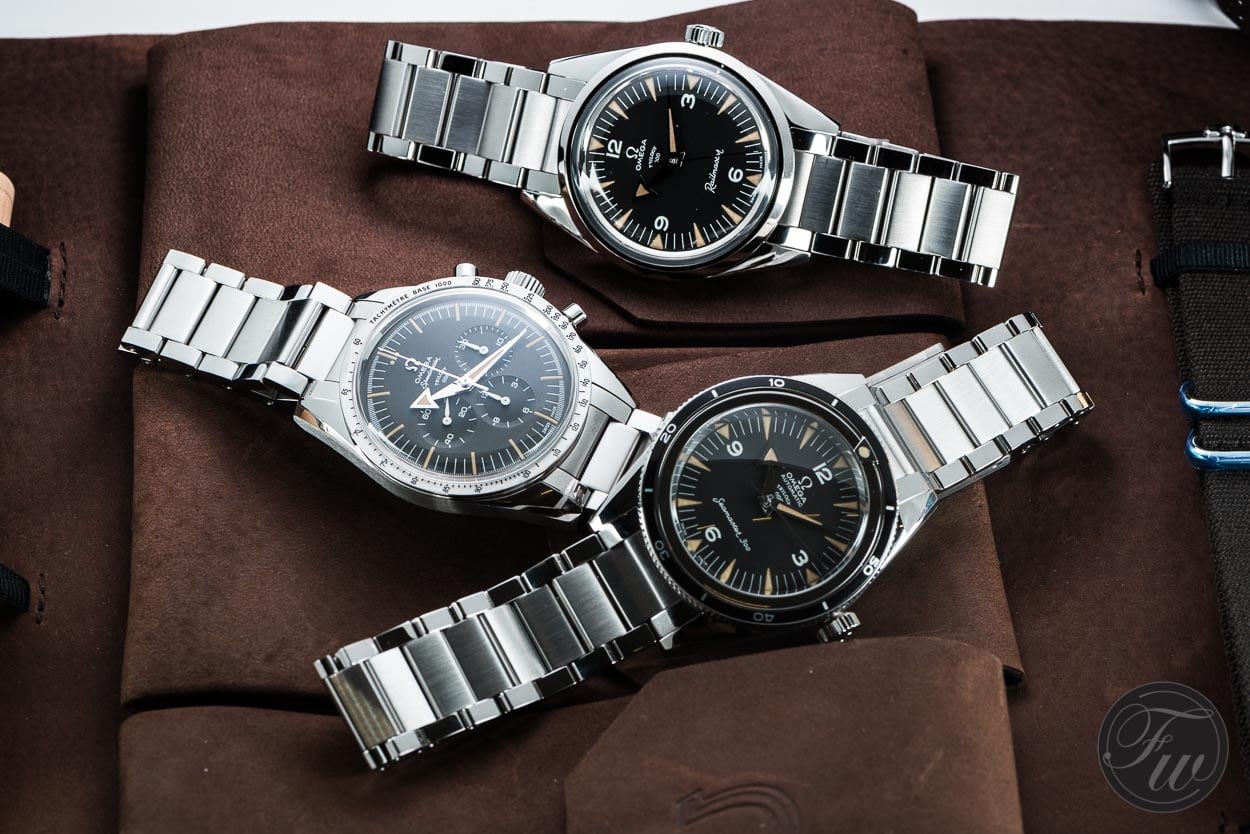 We discussed these watches in detail in our initial article on the Omega Trilogy, but you will also find the individual watches discussed here (Speedmaster'57) and here (Seamaster 300). Our in-depth Railmaster review will follow shortly.
For this event in Baden-Baden, a beautiful city (Baden-Baden is so nice that you have to name it twice) just a good 1.5 hours below Frankfurt. We invited only 20 guests, as the Tourbillon Boutique in Baden-Baden is relatively small and we did not want it to be very crowdy. The guests should be able to enjoy the Omega Trilogy and other watches without having to queue up.
After a word of welcome by Tourbillon Boutique, I introduced myself and talked for a few minutes about the Omega Trilogy watches. A bit of their history, availability, and the details of the watches that honor the original pieces. The idea was to have the new Omega Trilogy watches there, but also to have the original Railmaster CK2914, Seamaster 300 CK2913 and Speedmaster CK2915 so the guests would be able to see the differences and similarities themselves. After my introduction talk, my colleague Balazs Ferenczi showed the new vs the vintage pieces to the guests and explained them in detail.
For this occasion, Tourbillon Boutique Baden-Baden went all the way and made sure to stock their displays with the current Omega Speedmaster collection. Our guests were also able to make a reservation for the Omega Trilogy pieces and some of them happily did. For all guests Omega and Tourbillon Boutique prepared a goody bag, including our 'Speedy Tuesday' magazine and the Speedmaster 60th Anniversary poster.
Just around the corner, we all enjoyed a very nice lunch at this wonderful Italian restaurant 'Garibaldi'. A wonderful opportunity to talk to everyone and checking out the watches everyone brought with them. We had a great mix of collectors and enthusiasts, sporting both new and vintage Omega pieces.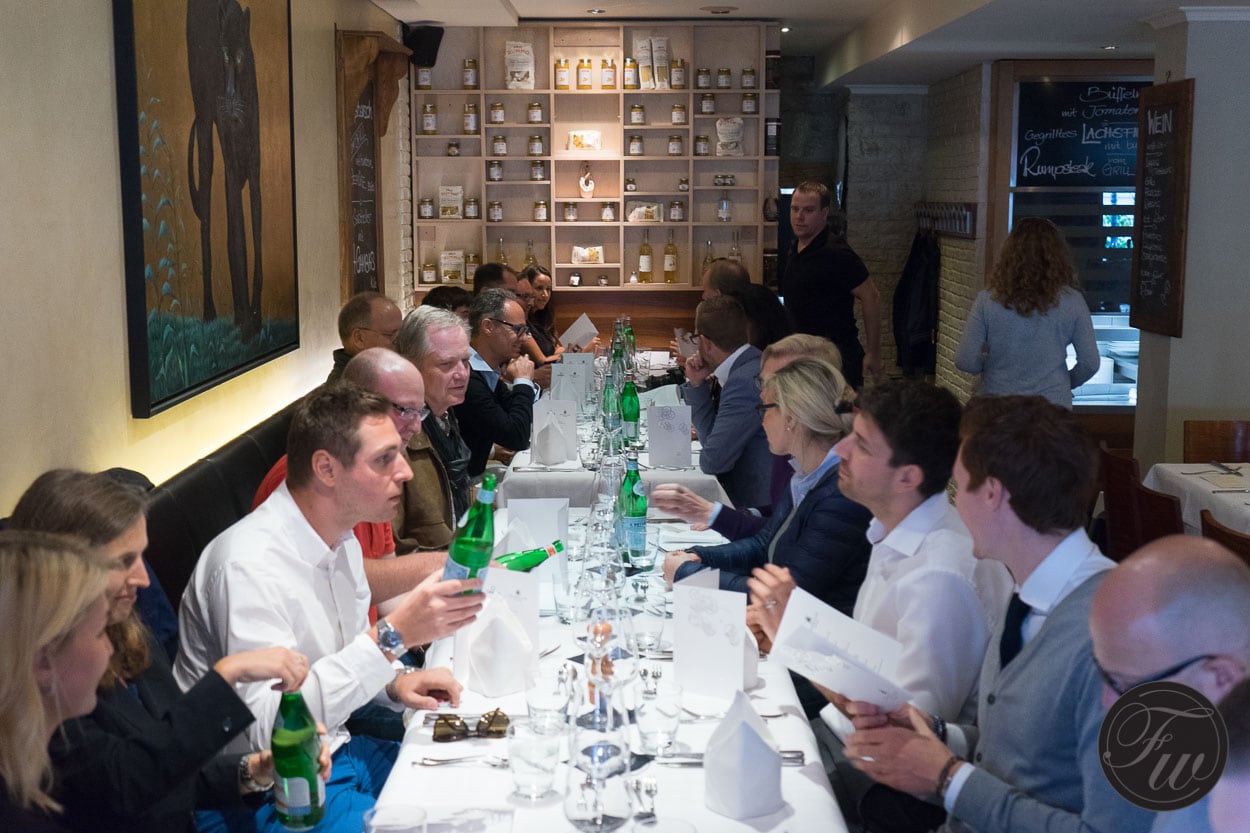 The Omega Trilogy comes in a set of three pieces, limited to 557 sets. The Omega Trilogy watches also as separate watches, limited to 3557 pieces each. The Omega Speedmaster has a retail price of 6800 Euro, the Seamaster 300 is priced at 6600 Euro and the Railmaster has a price tag of 6400 Euro (price might vary due to differences in sales taxes). The Omega Trilogy set is price at approx. 20.000 CHF.
It was a great event and a wonderful opportunity to meet with some of our German and Austrian readers. Please sign up to our newsletter to be kept up-to-date for future events.
For more information about the Tourbillon Boutique in Baden-Baden, click here.
*The unmarked photos were taken by Thomas Wanka of Uhren Magazine.