One Watch Per Brand: How Limiting Myself Brings Me Fulfillment In Collecting
And why I see myself doing it for the rest of my days
Let me start off this article with a personal question — what would be the perfect watch collection for you? Some of you may have thought long and hard about this already, and you could list off all the watches you could ever desire. For others, it's a question that may catch you off guard, and you may have to get back to me in a few years. But for me, it's a question that has constantly guided all of my watch acquisitions since 2016. Assembling a collection that suits what I value in watchmaking as well as my budget is a task I do not take lightly. Each watch I buy does not exist in a vacuum but as a part of my greater horological vision. As such, I find it best that I follow some rules. One of the most important of them is the rule of one watch per brand.
Now, this is not a rule that will work for everyone, especially if you love the Speedmaster as much as RJ does! But it's a rule, albeit a self-imposed one, that has brought me great focus in my watch collecting habits. You see, for the first decade of my horological journey, I harbored a really bad case of Invicta-holism. The brand's heavily discounted and massively sized pieces filled over 20 slots in my watch boxes at my worst. But after selling them all to buy a Black Bay, followed up by a Submariner, I knew I couldn't let anything like that happen again. I swore to maintain balance and not succumb to cheap thrills. And the rule of one watch per brand has helped massively in that regard. Today, I'll explain why it's a rule that works for me. And who knows? Maybe it's one that could work for you too.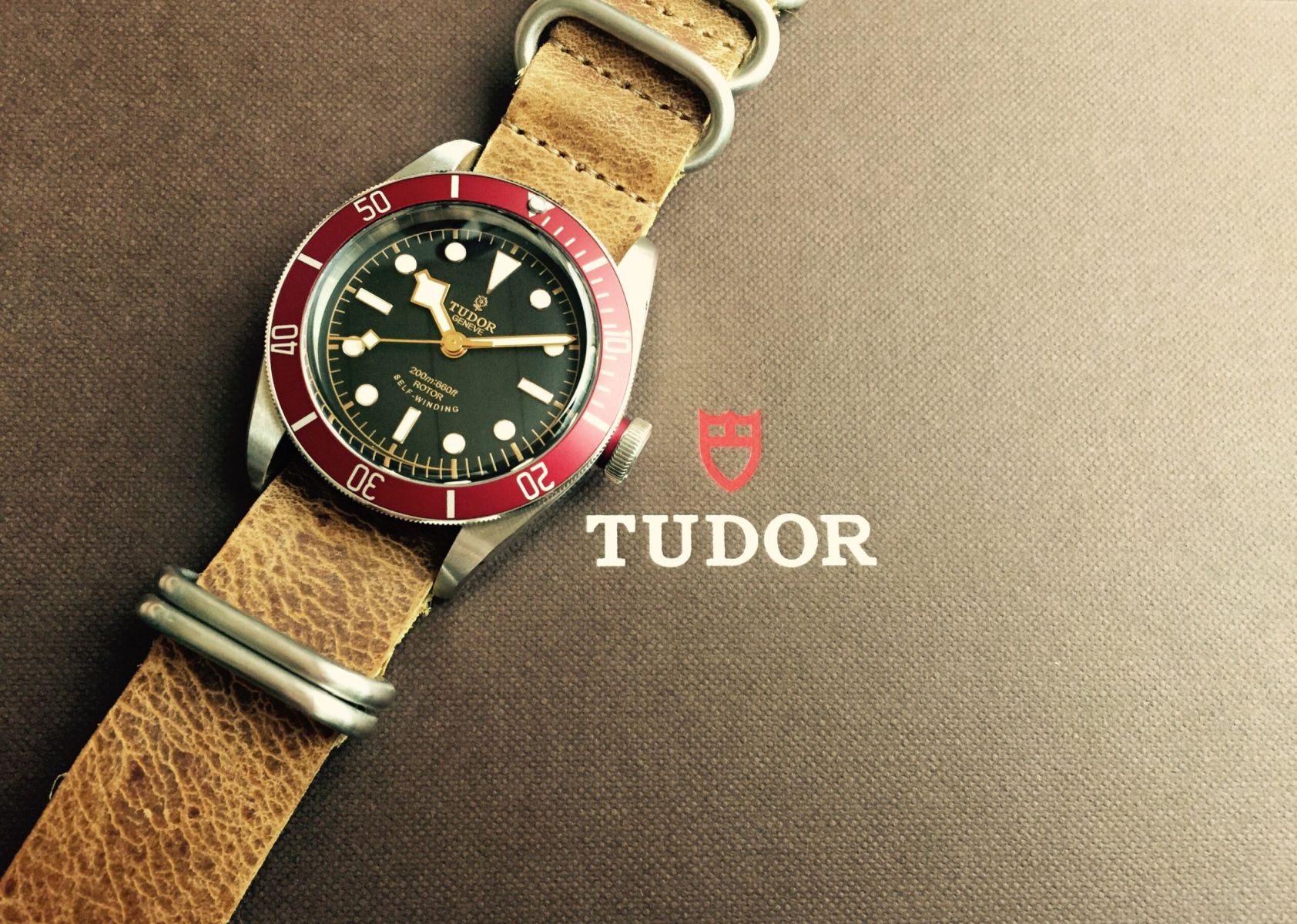 One watch per brand — What led me to feel it was the right choice for me
I am not the kind of guy who likes just one style of watch. I'm a horological omnivore — what can I say? Now, yes, my Submariner would be the one watch I'd keep if I were forced to liquidate my watch collection at gunpoint. But a collection of only Subs would kill me dead even sooner. I can't imagine how boring it would feel to me personally to spend so much money on such slight variations in design. And seeing as I got my Sub just before prices went ballistic, I was priced out of the market within months anyway.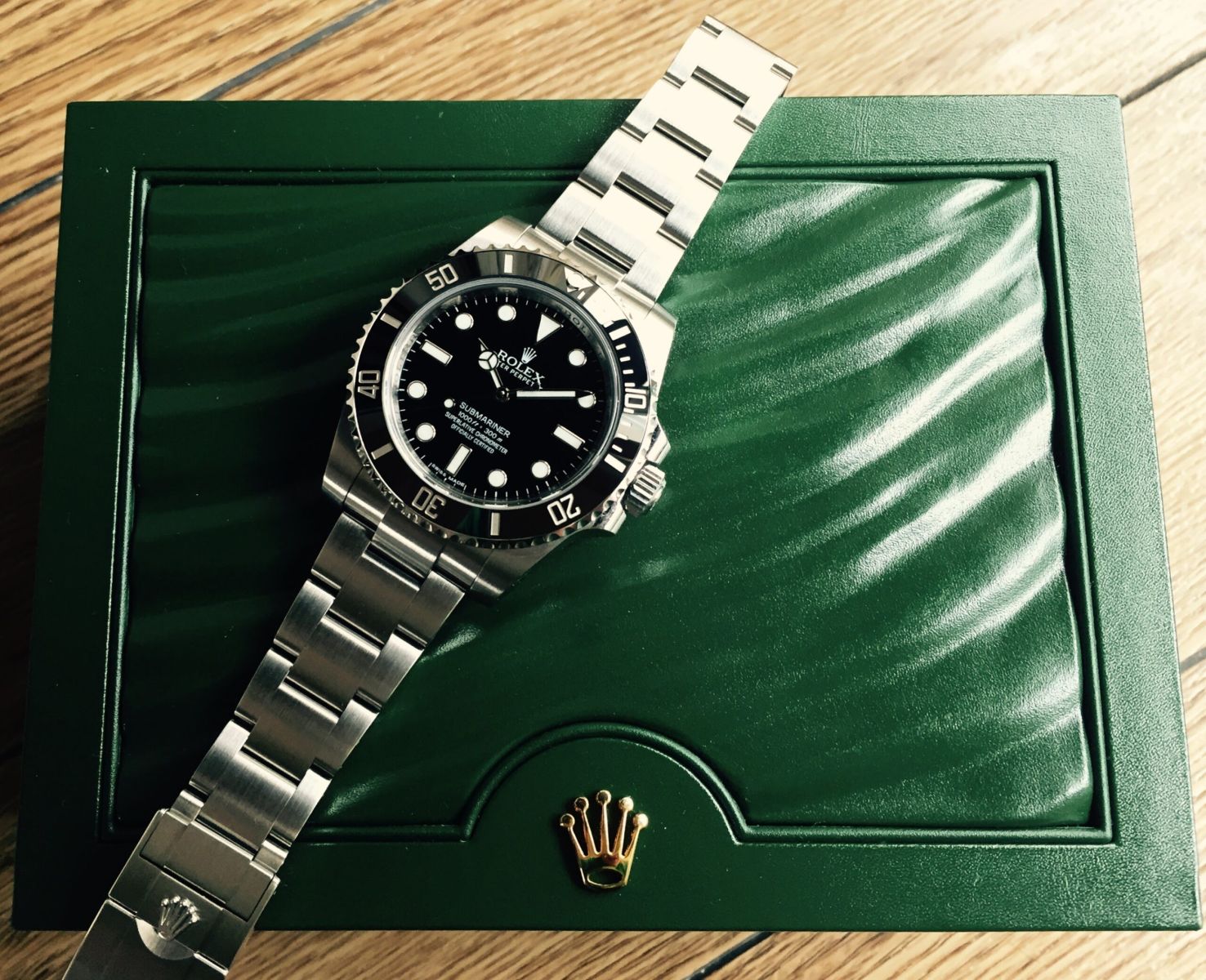 I'll be honest — I used to want even more Rolex watches. A Root Beer GMT-Master II and a Datejust used to be part of my vision. But I had thought long and hard about which Rolex to buy in the first place. And after living with my choice, I had this sense of satisfaction. Eventually, it made me think, "You know what? One Rolex is enough." And if I could say that for Rolex, how about other brands?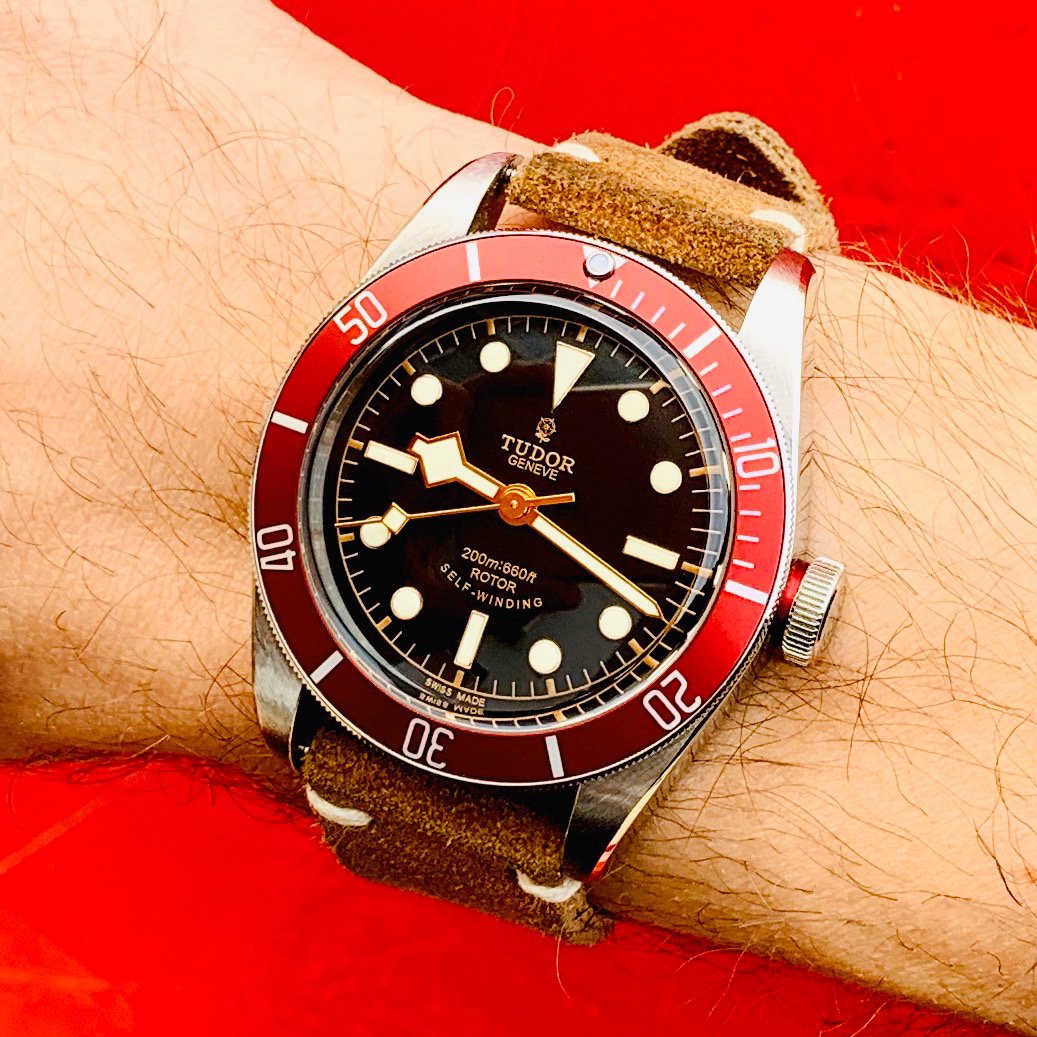 It's all about balance
With a limited budget and an incredibly wide range of tastes, I eventually decided that "one watch per brand" might make sense for me. Before that, I had determined other rules for my collection, which were based on my love for complications and color. I would try to add all the complications that fascinated me the most, and I'd allow no more than two watches with dials in the same color group. To me, doing so would keep my perfect future collection both interesting and balanced in aesthetics and functions. A rule of one watch per brand could only add to the balance, reducing brand favoritism while encouraging new experiences. I never wanted to get too comfortable with one brand ever again. Instead, I wanted to experience and represent the greater watch world.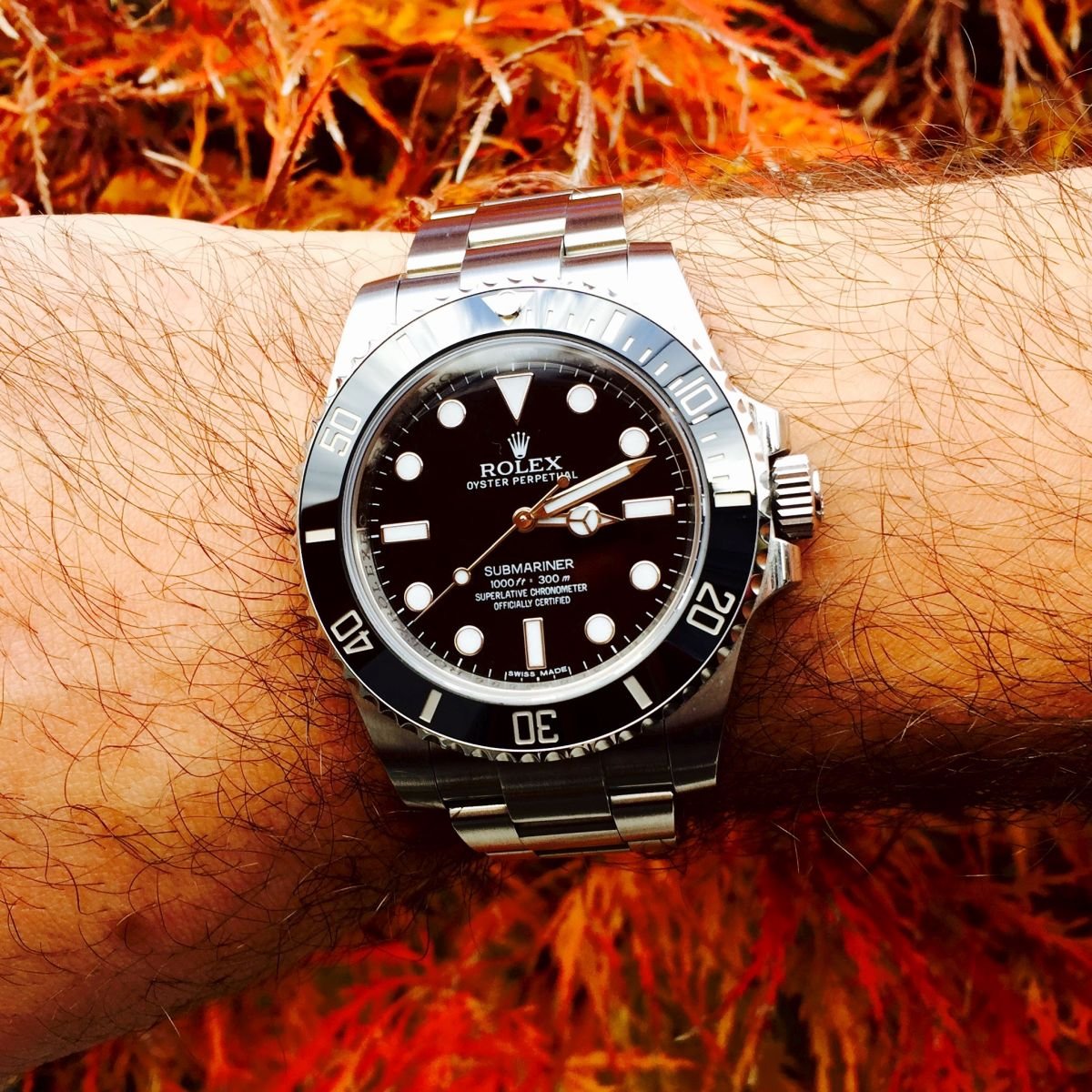 A rule that helps keeps my collection concise
That said, I didn't want it to get out of hand either. In the past, when I owned a hoard of nearly 40 watches, I actually only wore maybe 10 of them regularly. The pieces that lay around collecting dust in the box were the result of cheap prices and continuous itch-scratching. How easy it had been to fall into that trap with Invicta. Some of you may have experienced the same thing with Seiko 5 or Vostok too. But limiting myself to one watch per brand actually mitigated my desire for the constant cheap thrills. If I suspected that one inexpensive watch from a particular brand wouldn't satisfy me, I found that I was more likely to avoid the brand altogether. This led to fewer watches coming into the collection in the first place. Those that did were of greater quality and higher value overall.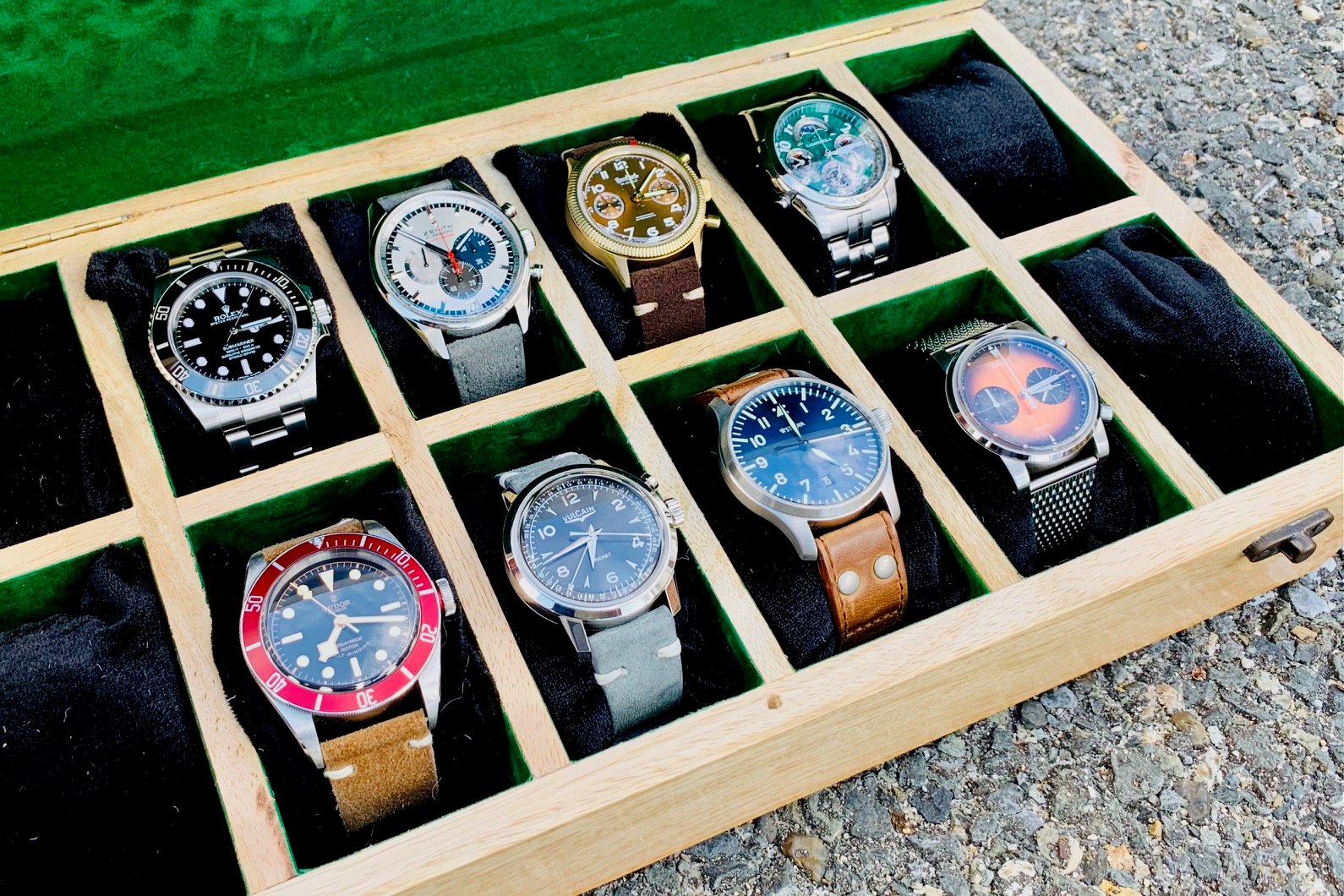 My current display box has slots for 12 watches. As of now, I have eight, so four slots remain empty. Going forward, though, I imagine that I won't exceed 12, as owning any more than that would likely keep me up at night. I take pride in maintaining a tight and personal collection, one that's tailored to my taste with the most punch per piece. And that leads me to another reason why the one-watch-per-brand philosophy works for me. It forces me to think long and hard about which watches to choose.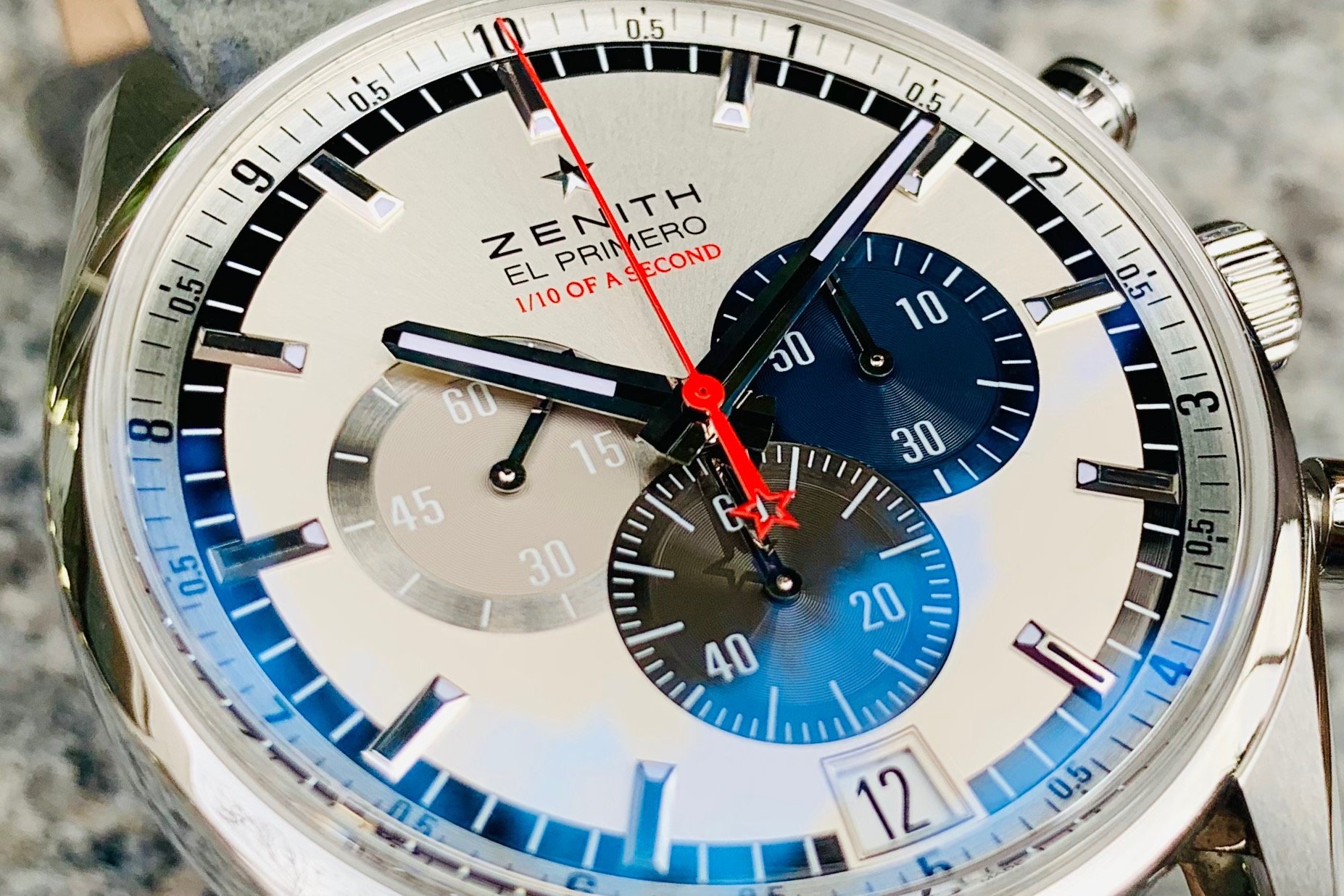 A limit of one watch per brand means more thoughtful decisions
My tastes in watches span a myriad of complications, genres, and colors, but I've noticed that I gravitate to a certain type of watch. Like many enthusiasts, I enjoy brand icons, but if possible, I like them with a bit of a twist. My Black Bay and Submariner are obviously not the most limited models. But as the first two pieces in my current collection, I was still finding my footing in nicer watches when I got them. Since then, I've gone for watches that fit my previously outlined criteria, but which also represent their brands well and are a bit more unique.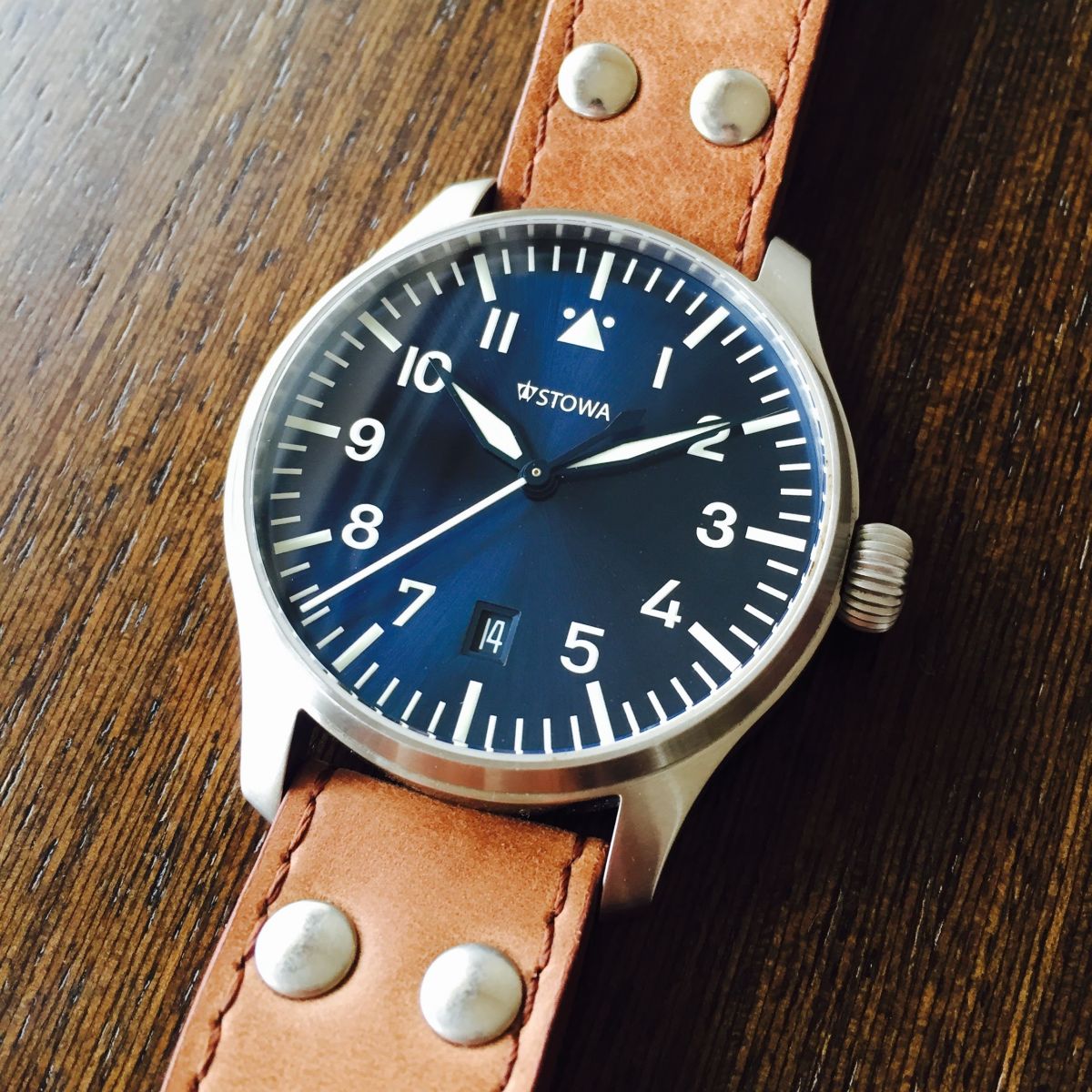 My Stowa Flieger Blue is that type of watch, and it was the third addition to my current collection. As one of the five original manufacturers of Flieger watches back in World War II, the Stowa name is somewhat synonymous with the classic design. But in 2016, I went for the 100-piece limited edition with a blue sunburst dial because it was much more unique. Plus, I already had two black dials, so the standard version was out. It took me about six months to find it, but it was well worth the hunt.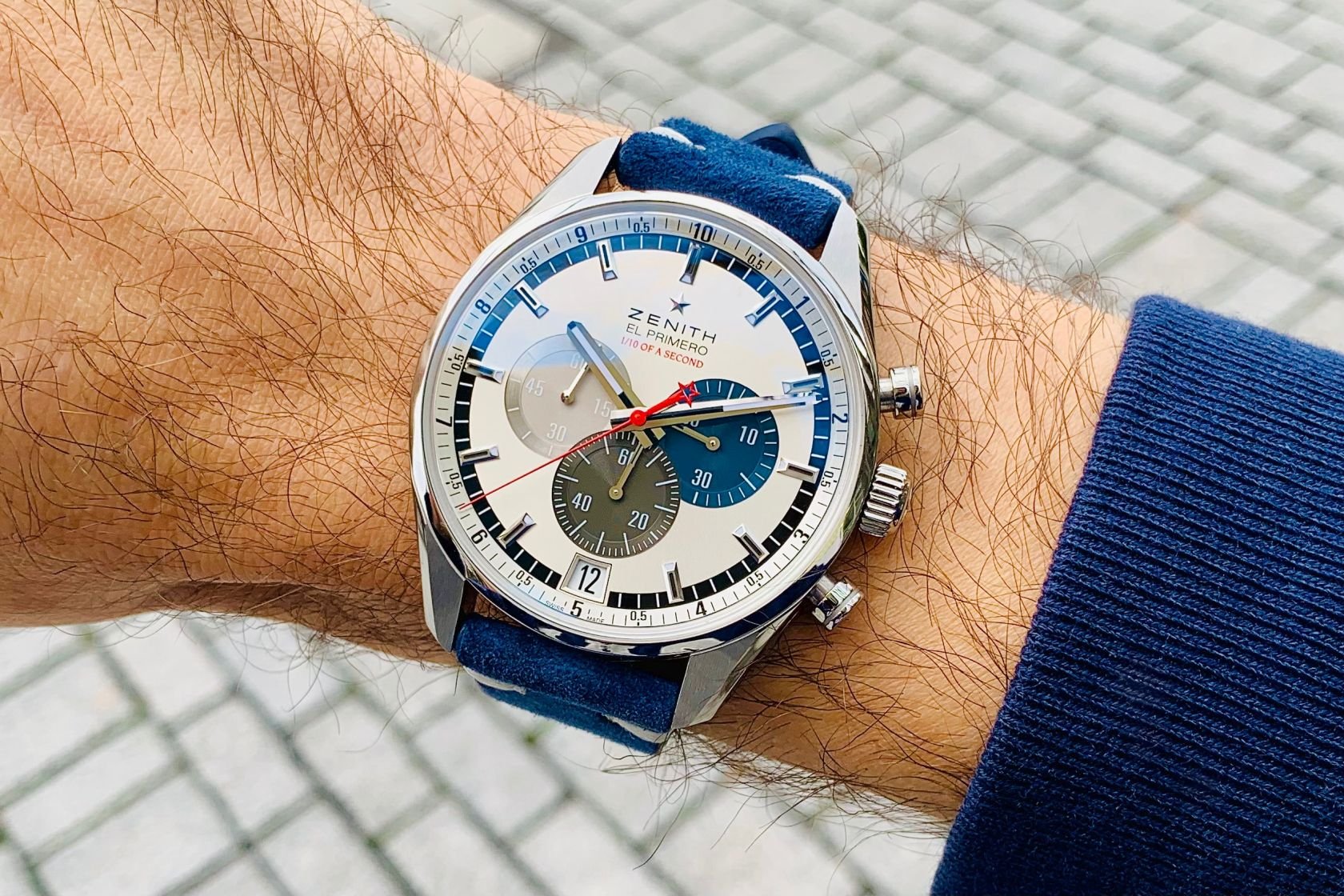 My Zenith El Primero Striking 10th is another watch that, to me, represents the very best of what its manufacturer stands for. Its tri-color dial and legendary chronograph movement are icons of Zenith in the truest sense of the word. But the foudroyante-like Striking 10th complication was the first of its kind when the model debuted back in 2010. By the time I finally picked mine up in 2019 after an over-two-year quest, it was still very uncommon in the Zenith lineup.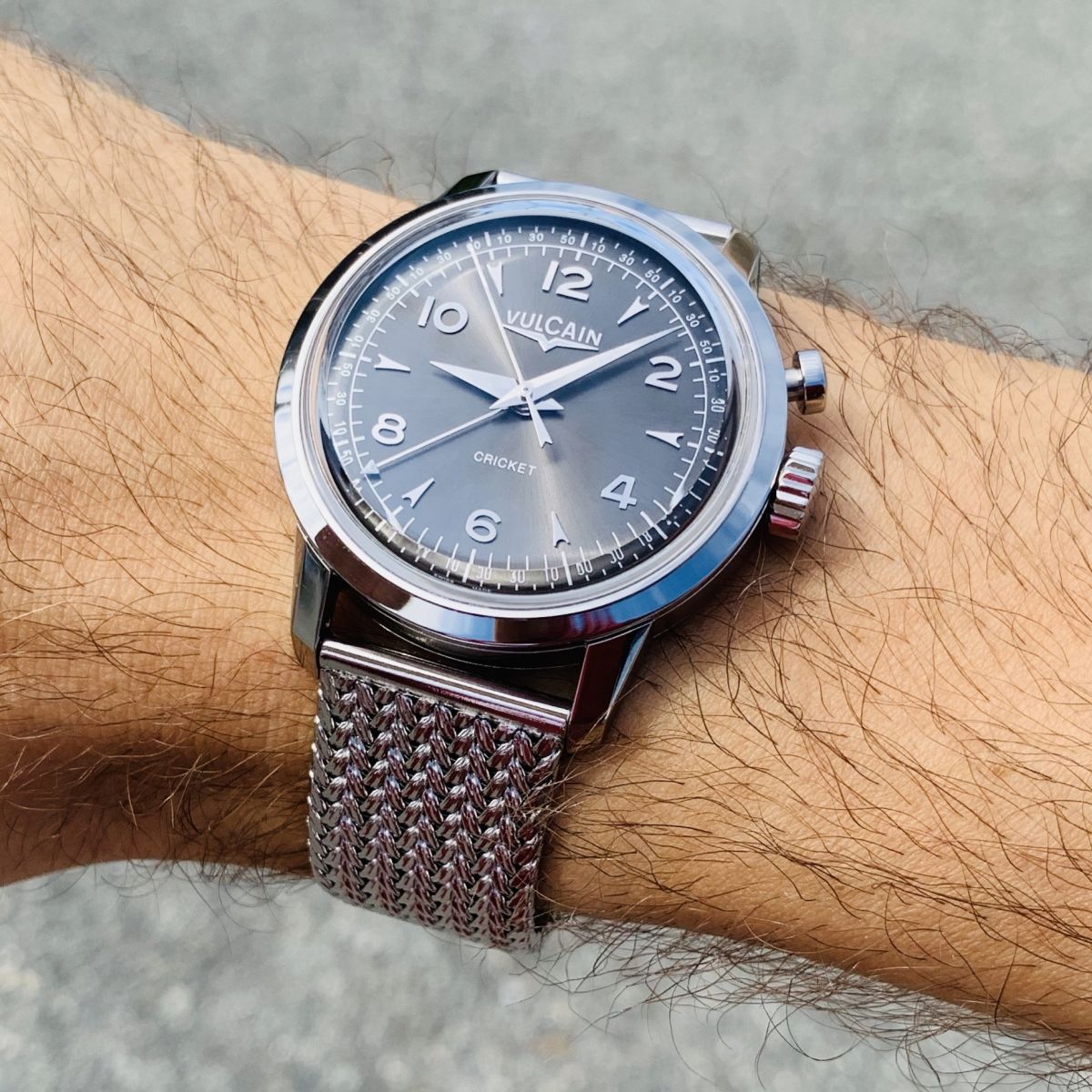 Slightly off the beaten path
Admittedly, my collection does not claim the trophy for the most uncommon watches in the entire Fratello team. I'm going to have to give that award to the #TBT King Tomas, whose collection of "vintage weirdos" never ceases to amaze me. Nevertheless, Vulcain is certainly not a hyped brand, and my 50s Presidents Heritage Cricket is quite an uncommon model.
It contains an in-house mechanical alarm caliber, which Vulcain was the first to popularize in the late 1940s. But this modern watch eschews the 42mm size and dial layout of many of its contemporary Cricket brethren. At 39mm, it's far more wearable, and it has a more traditional dial design that dates back to the '50s. This 500-piece limited edition took another good two years to track down. It's also the only watch I've paid for twice and yet only received once… But that, my Fratelli, is a story for another day.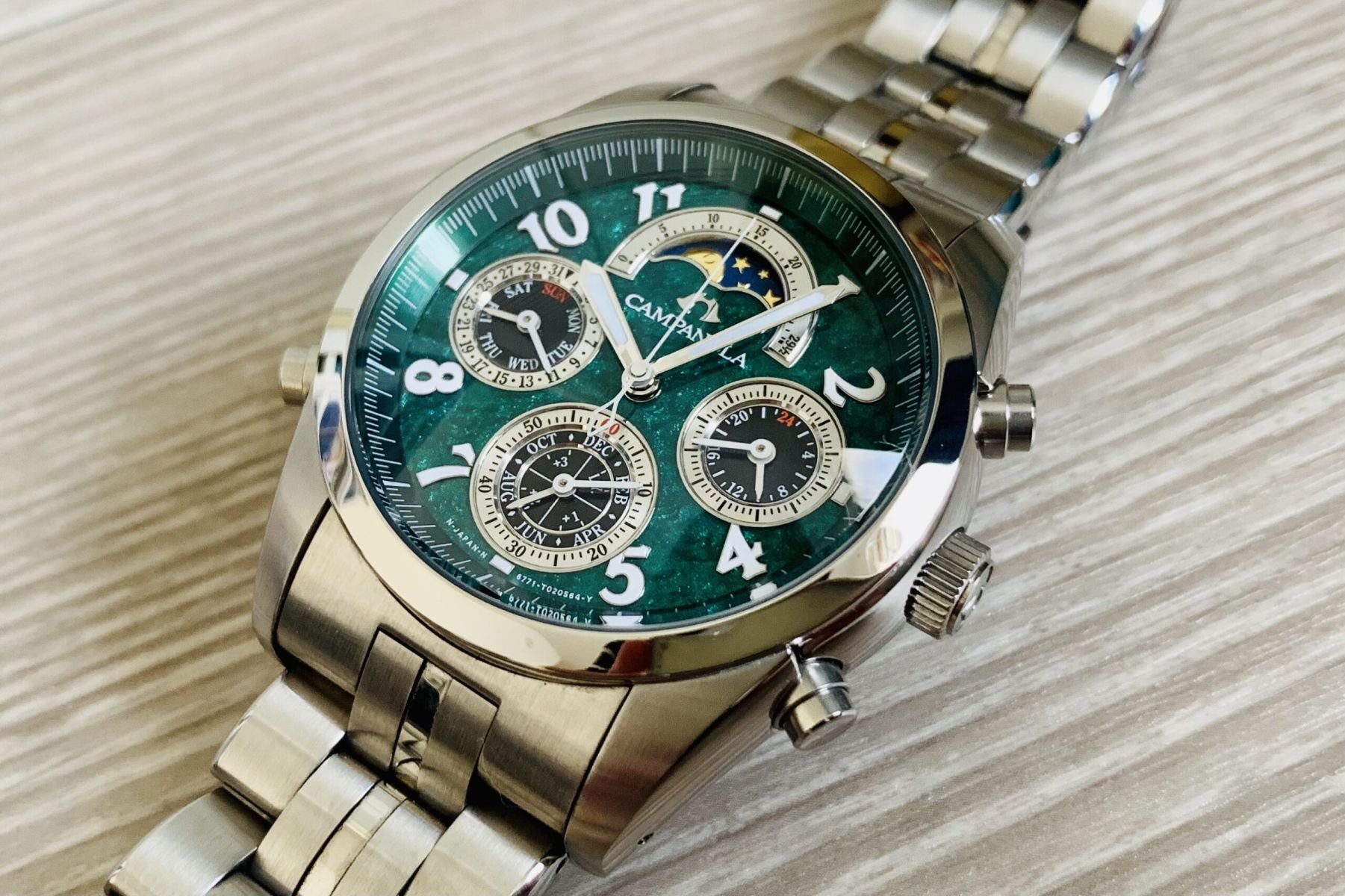 My Campanola Grand Complication Sonidori is another uncommon watch. It's also one that represents the best of what the brand brings to the table. Campanola watches are Citizen's answer to Grand Seiko. They feature drop-dead gorgeous handmade dials and the most complicated Citizen quartz movements. The mesmerizing dial on mine is green urushi lacquer, and the movement boasts a chronograph, a moonphase, a perpetual calendar, and a "minute repeater" complication for good measure. Honestly, I dislike watch winders and would likely be too lazy to keep a mechanical perpetual calendar properly set anyway. Thus, the quartz movement is a perfect fit for me. I spent over two years on the hunt for this discontinued watch as well (is anyone noticing a theme here?). It replaced a Grand Seiko Spring Drive GMT in my collection last summer.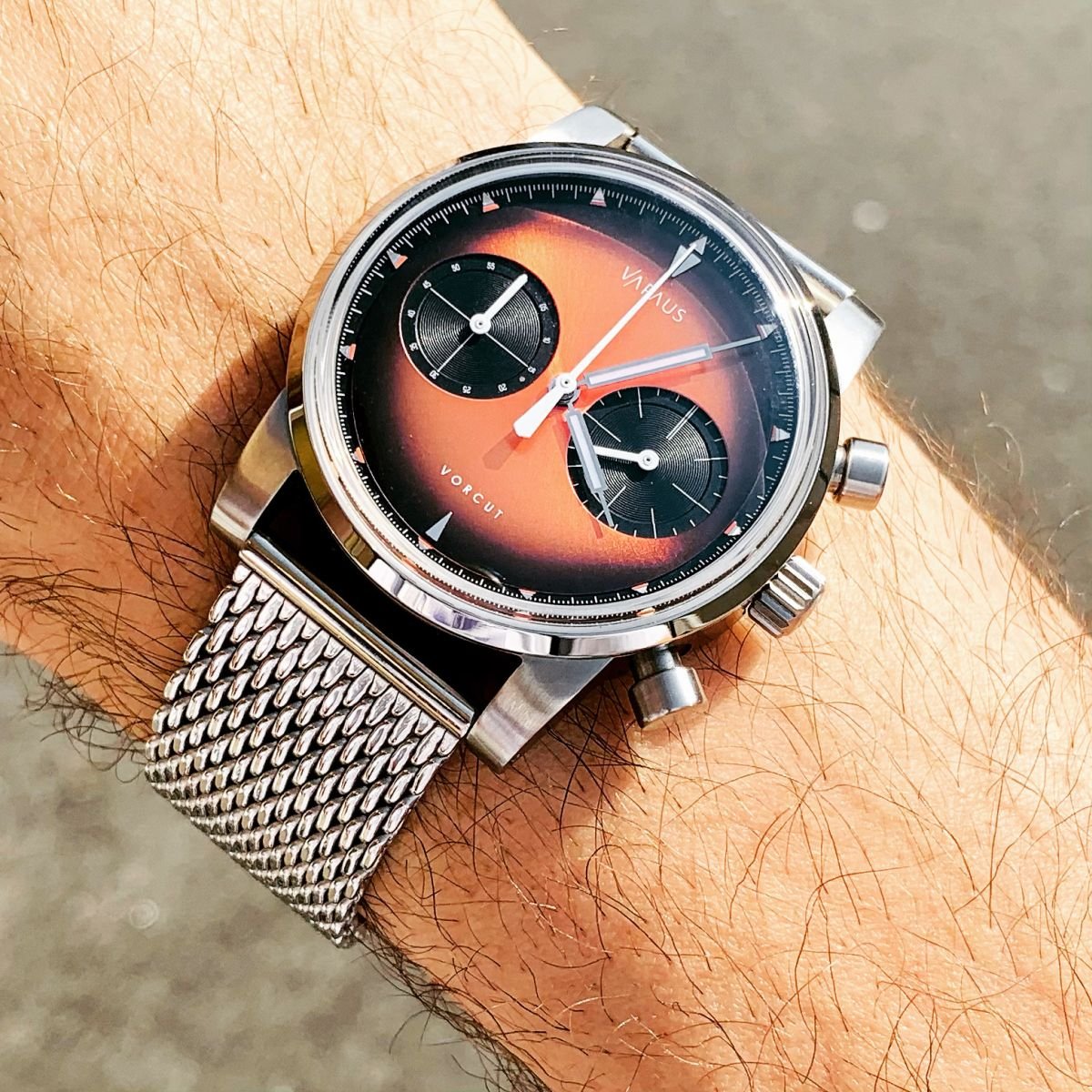 Whether light-hearted or impulsive, they still fit the theme
The Vapaus Vorcut with its "Atomic Orange" dial is my beater. Historically, I never considered a beater a "real" part of my collection. However, judging by how much I wore it in 2021, I felt it finally deserved an actual place in my box. Though I bought it as a kick-around watch that I wouldn't have to worry about, it was not a purchase made without weeks of consideration. It does actually fit my criteria for color and brand too, and for good measure, it's limited to just 40 pieces. That said, the Vapaus will likely be on its way out soon. I have a very special watch on the way that will take its place in the box.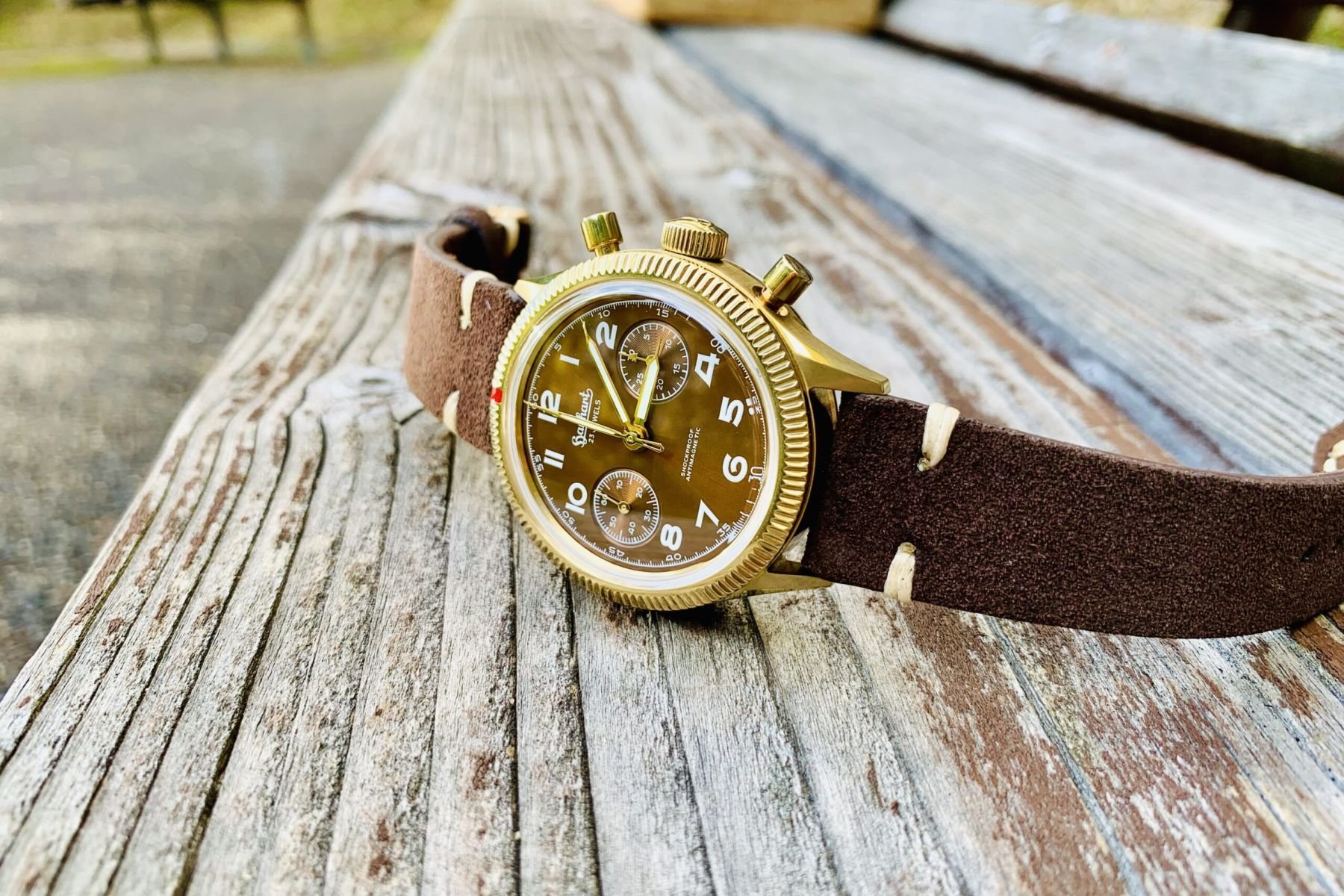 My Hanhart 417 Bronze "Copperhead" is literally the only watch in my entire collection that I bought on a whim. When I saw it pop up for sale in late November last year, I was both absolutely smitten and slightly inebriated. If that's not a recipe for "gotta have it," I don't know what is. Luckily, it was my first-ever Hanhart watch and a historically relevant and limited one at that. The 417 was the first pilot's chronograph for the German military in the '50s, and it's a model of the utmost importance to Hanhart as a brand. This historically sized 39mm bronze version is limited to 200 pieces, so you won't see it every day. Not to mention, the brown dial crushes all of my former Rolex Root Beer cravings. As my one and only Hanhart, it leaves me perfectly content.
One watch per brand — What's in store for the future?
The rule of one watch per brand has served me well so far, aiding in my quest to develop a varied and concise collection. As such, even if it's not the most common collecting strategy, it is definitely one that I can see myself maintaining. So which watches from what brands do I have in mind for the future? Well, there are two watches in particular that I'd love to get this year.
The first watch on my gotta-have list is the Chronoswiss Delphis. More specifically, it's the ultra-rare copper-dial variant. This watch embodies the Chronoswiss design language with its coin-edge bezel and case back, 38mm diameter, and screw-bar lugs. The in-house module, featuring a jump hour and retrograde minutes, provides a complication combo I find incredibly romantic. And although the silver-dial variant is stunning for sure, it's much too common and readily available for my taste. As you've probably noticed, I like watches that make me work to find them. The search for this beautiful copper variant is now coming up on three years.
The second watch I need to jump on is the Breitling Navitimer Cosmonaute ref. A12023 in blue. Not only is it a variant of Breitling's ultimate icon, but as a Cosmonaute, it also features a proper 24-hour dial. Since I sold my old Glycine Airman 18 Purist back in 2019, I have greatly missed having a 24-hour dial in the collection. I have also loved the signature busy Navitimer look from the moment my rich friend got one back in middle school (lucky son of a…). This particularly uncommon version features a manual-wind Lemania 1873-based movement as well as a sapphire case back. It's estimated that only around 3,000 were made. This year is the 60th anniversary of the Breitling Cosmonaute and the 70th anniversary of the Navitimer itself. That fact is cool to me, and prices for these are on the rise. So it's pretty clear that this year, I've got to take my shot.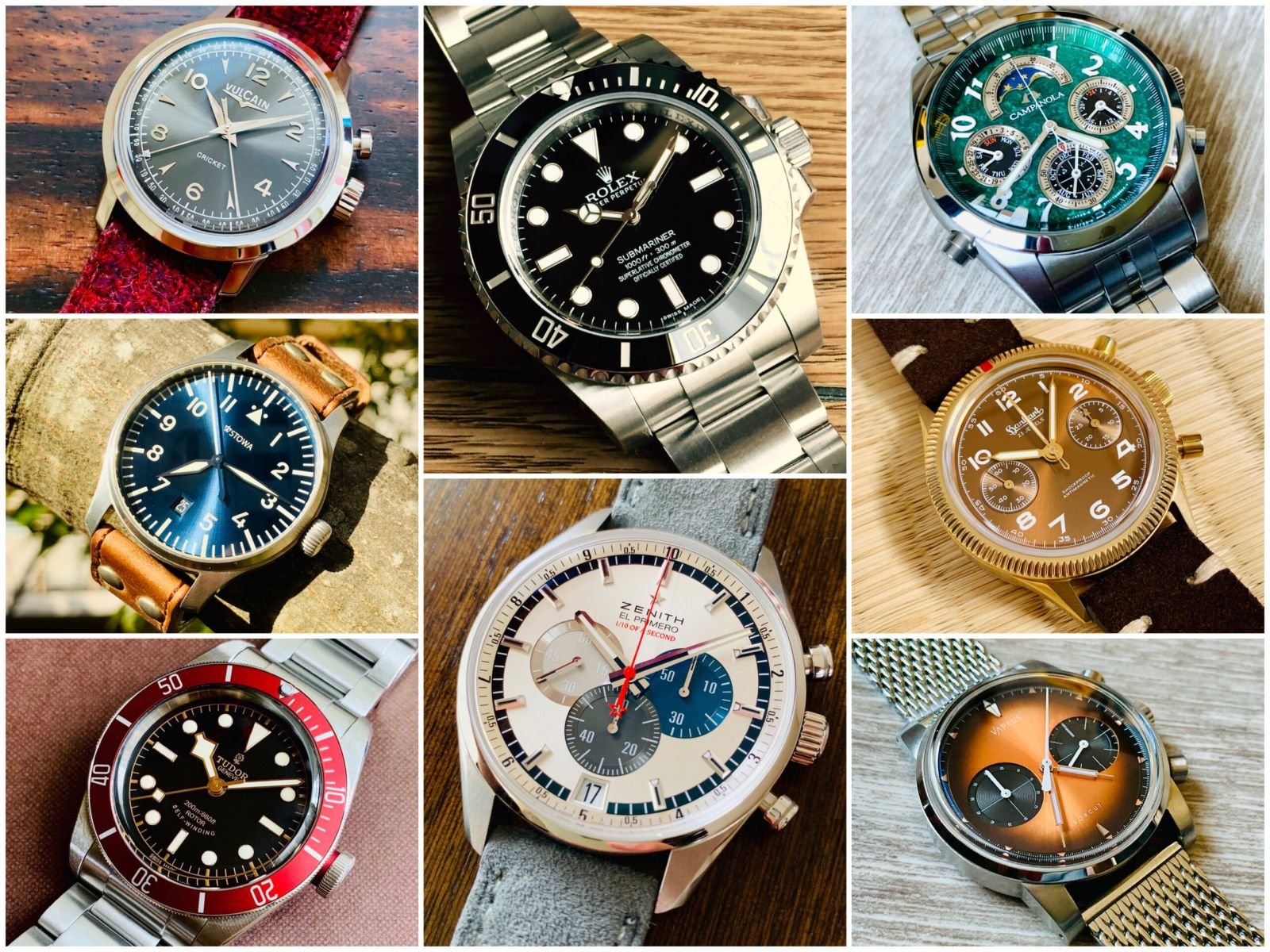 Could you follow this rule?
As you understand by now, the rule of one watch per brand is one that has benefitted me greatly over the last few years. It has helped me maintain balance in my relatively small collection. It has also helped make my watch choices very meaningful and special. That said, it's not a philosophy that many enthusiasts live by. I personally don't know anyone else who follows this rule. So obviously, what works for me may not work for you, and what I desire in watches may not light your fire. What do you make of the one-watch-per-brand rule? Is it one that you could collect by, or am I talking crazy again? Let me know your thoughts in the comments below, and I hope you enjoy the rest of Fratello Collector's Week!