#PumpkinSpice Up Your Life With These Top Fratello Watch Picks
From Minase to Fifty Fathoms, with Ducati and Nike, we bring you the zingy orange pops you need
Halloween seems to become bigger each year, even in its European form of adopted pumpkin-carving and scary costumes. Fall has set in, and what better way to home in on the Holiday Season than through the rich colors of fall. We have tracked down the watches and gear that will cheer you up until the Holiday Seasons hits us, with zesty pops of orange. It's time to #PumpkinSpice up your day with these top picks.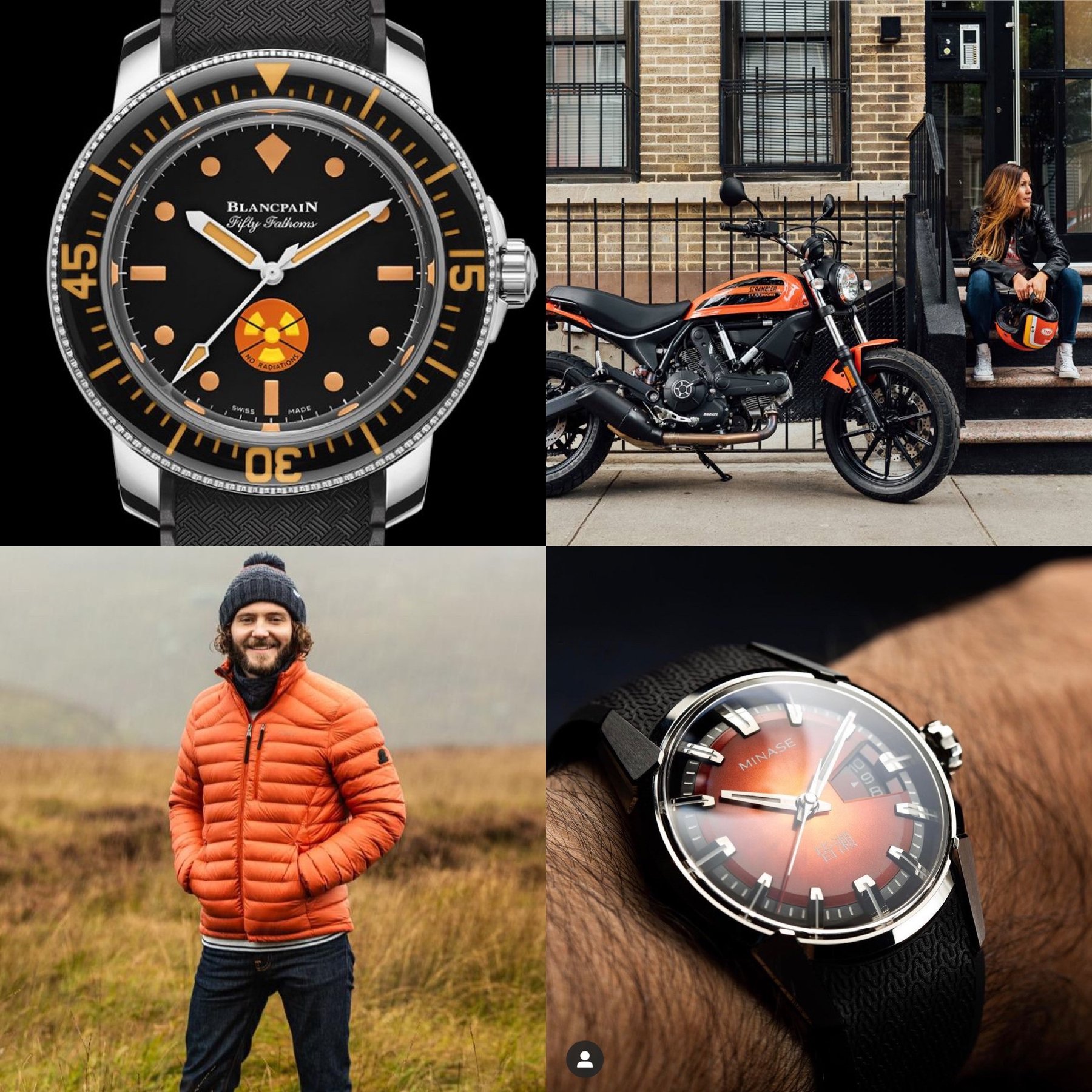 From sweet pumpkin to fiery orange
From pumpkin orange to the fiery pop of the Minase Divido, we aim to inspire you all the while helping me. With what? Well, I'm working on a written application, to persuade my wife that a Ducati Scrambler is indeed a necessity. I can easily imagine myself riding it with a matching yet unobtainable Fifty Fathoms, the Tribute To No Rad from the Only Watch auction of course. What, you feel that the vintage orange accents are too demure? How about a lacquered Japanese dial that looks positively on fire, from Minase.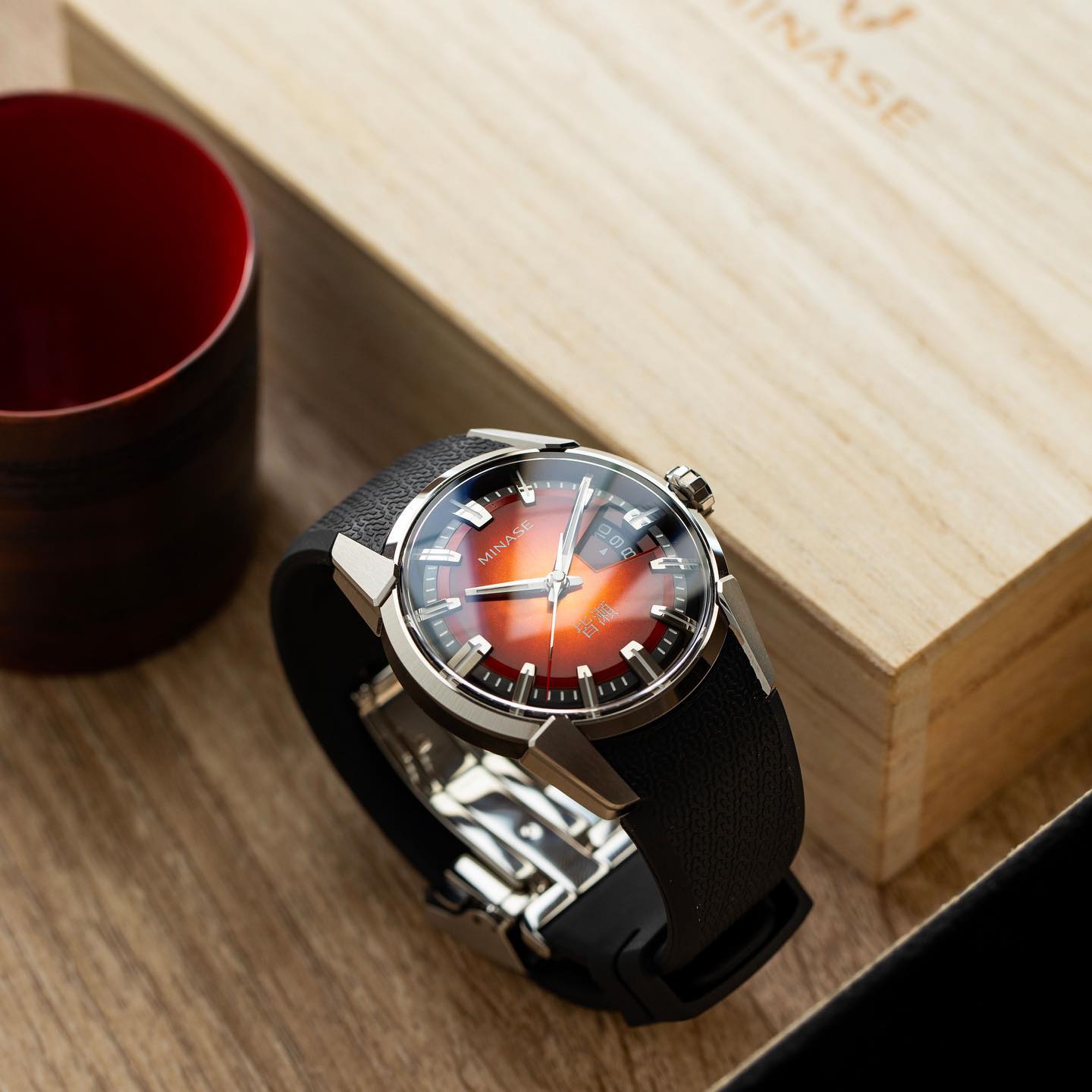 Minase x 10tenLabs Divido "Blood Orange"
OK, it's no secret that we love the Minase Divido here at Fratello. From the miniature stylized logos on the soft rubber strap to the lug-centric shape. A shape that is both round, while still superbly angular. And no matter how good our dear Bert's photography is, nothing prepares you for the sheer otherness of the split case design. Zaratsu? Yes, but not shouting to the four winds about it, Minase does use a Sallaz polishing machine too, and the obsessive Japanese craftsmanship is nothing if not impressive. This time Minase has outdone itself with its incredible lacquered fume dial work, and it is almost literally on fire. As if staring into the heart of the sun, or on the precipice of a molten lava lake, it is hot! You could even stay it's #PumpkinSpice-y. With its upgraded KT7002 automatic caliber, the watch now has a power reserve of 50 hours. The movement is based on an ETA ebauche, customized by MINASE with hand polishing and perlage on plates and bridges. I have a feeling this fiery version is already long sold out, but a regular version can be had from CHF 4,300, and will certainly not fail to charm you.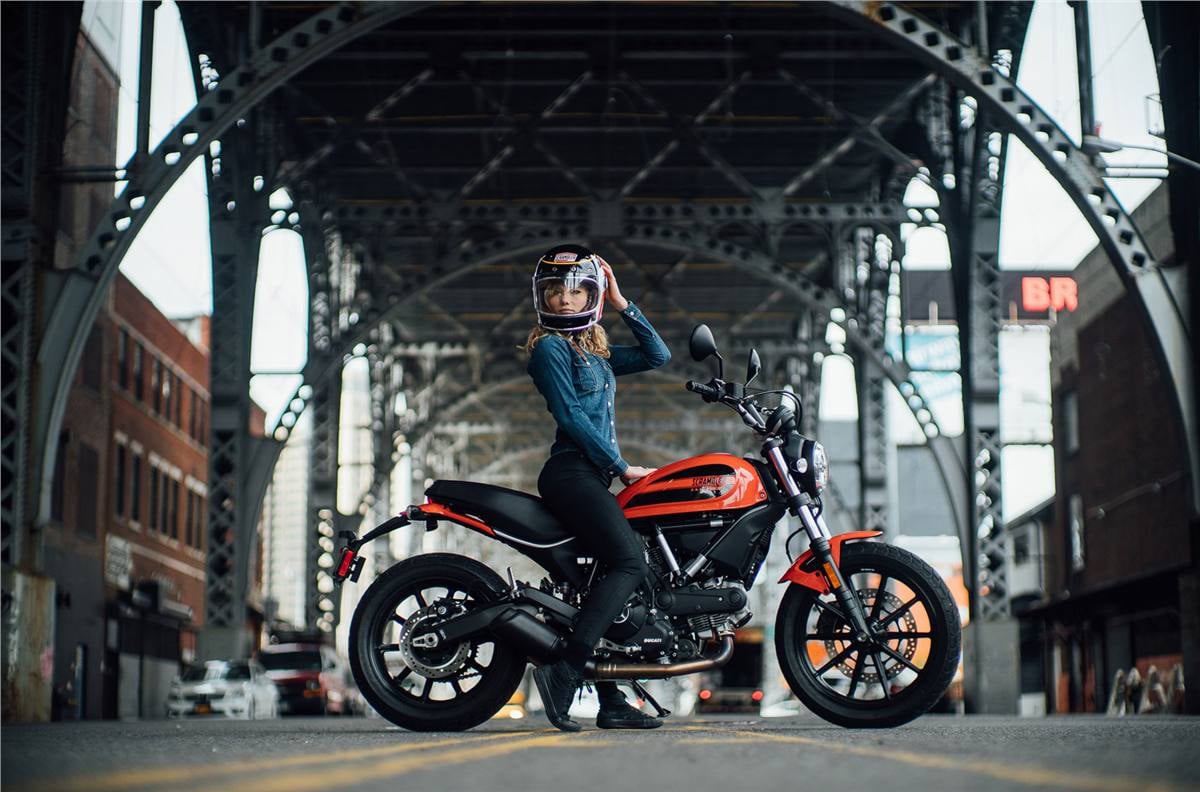 Ducati Scrambler Sixty2
Do I want a motorbike? Yes. Does my wife agree? That's where I have my work cut out for me, and the Ducati Scrambler Sixty2 ("sexy-too" I call it) is the one for me. With a 399cc, 41hp engine, it's no Superbike but still, it's comfortably quick. It's an air-cooled L-twin, two-valve engine, and the bike sits on new aluminum 10-spoke wheels, with exclusive enduro-type Pirelli MT60 RS 110/80 R18 tires and 160/60 R17 respectively. I wouldn't call it a budget Ducati, but at $7,995 this is a pretty decent way to get your hands on the storied Italian motorcycle brand. With its charmingly retro look, and back-to-basics ethos. Tempting is an understatement. I'm telling her that this is for slow, quiet cruising around town, but who am I kidding? Without a fairing and a demure engine for a Ducati, it's no autobahn stormer, exactly why I love it. Throw on some leathers and an open-face helmet, and just imagine catching the sunset by a quiet lake astride one of these. Seventies orange flash is my choice of color, but you'll find more eye-candy choice, and plenty of cool accessories to go with it. Please babe. Let me go for a ride!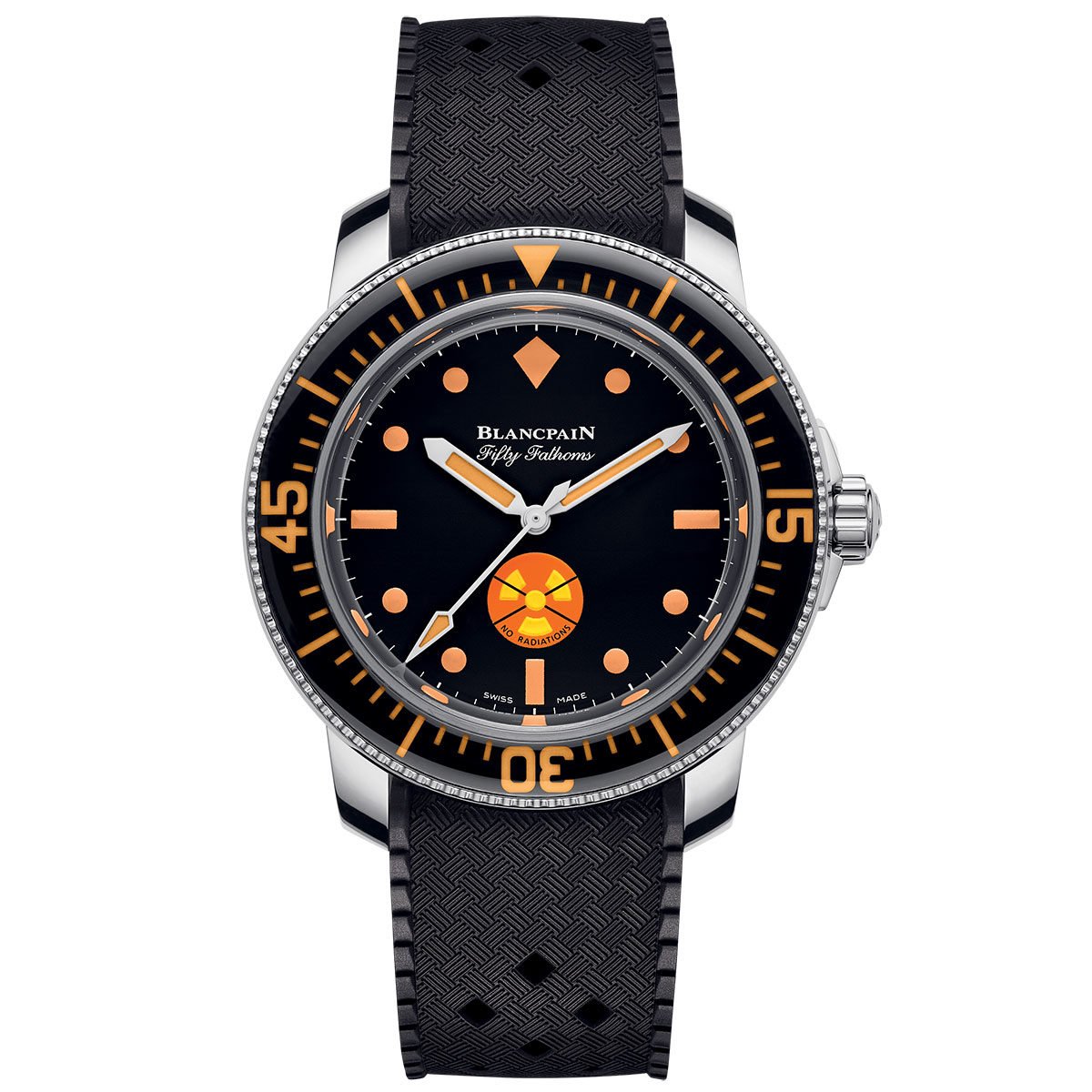 Blancpain Fifty Fathoms Tribute to No Rad for Only Watch
As much as I love the original Fifty Fathoms and its various iterations, my smile widened visibly at the orange pops on the No Rad dial. Goldilocks-sized at 40.3mm, it's vintage-inspired perfection. Featuring the in-house 1151 caliber, its specs match that of the limited No Rad model. The movement has a beguiling mix of Cotes De Geneve, perlage, and an impressive 100h power reserve set within a classic tool. But alas, I would probably leave the family without cars and rent out the top floor of our house to afford this. Only Watch means exactly that, this is the only one. Made to help fill the coffers of the charity for research into the worthy cause of Duchenne Muscular Dystrophy. Each year Only Watch sets up an incredible auction of piece uniques, with everything from microbrands to Haute Horology, and it is drool-inducing. But the good news is, there is a precedence for subtly tweaking the one-off grails to produce a new model, so fingers crossed for this one. The price? Don't ask, it just sold for €130,000 (my guess was €140K), but for a very deserved cause.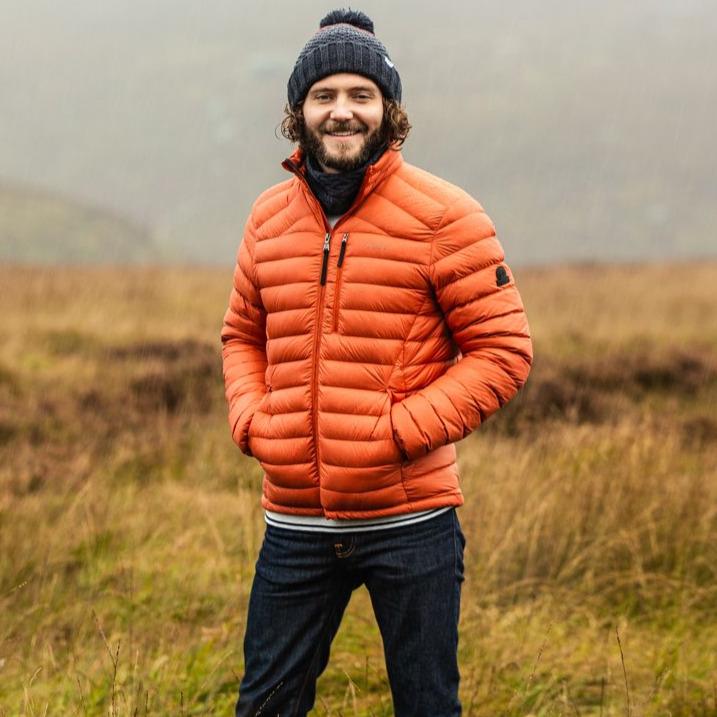 Drax men's funnel down jacket
You might think me irresponsible if I ride the Ducati in a casually cool puffer jacket. Even if the match is perfect in a pumpkin-esque flash of orange from Tog24. I could sneak a protective leather jacket underneath perhaps? Who am I kidding, my wife has too many strong arguments (a.k.a. threats). So no Scrambler yet, but at least I can stay warm and look damn cool. On my pedal-powered bike for now, obviously. AT £160 from tog24 this vibrant orange slim feather and down jacket will keep you warm on those cold autumn days. It has a practical small chest zip pocket, and packs small should you need an extra layer under a wind-proof parka. With 90% duck down and 10% feather, its 800 Fill Power means ultra-warm, while at a mere 380 grams it is a lightweight necessity. Trust me, I'm Norwegian!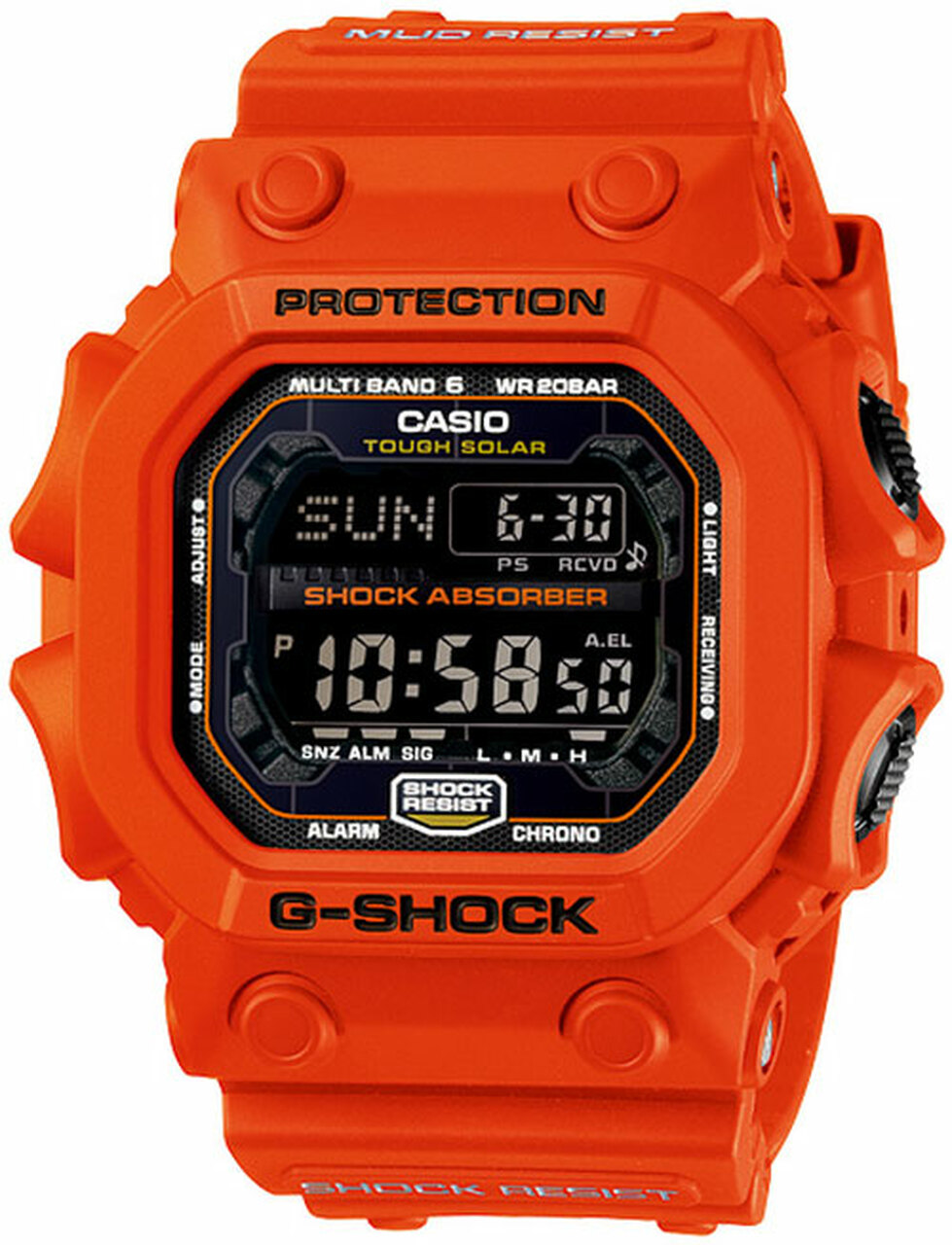 Casio G-Shock King G, the GX 56
This might be one G-Shock too far for many of you, and even me. It is undeniably huge. I had this in my possession for a brief couple of days. What happened then? Well, a buddy told me that it was too big and only did so intending to buy it from me. Now he's posting shots on Instagram of this massive orange bruiser, and I want it back. Yes, this is even tougher than a normal square G, and if you think it's even vaguely possible to fit it under a jumper or shirt? Forget it, I tried. Strap it over your jumper, jacket, motorcycle leathers, or a spacesuit, and you'll be fine. This baby has every good function we know G-Shock for and makes a normal G look positively tiddly in comparison. But its charms are as massive as the size might suggest. Massive at 55.5 × 53.6 × 17.5 mm, but a flyweight 88 g. Just know that this Casio G-Shock will survive a hell of a lot more than you. No matter the safety precautions, harnesses, or body armor. This vibrant orange is discontinued, but you'll find it pre-owned for around $200, for example here on Chrono24.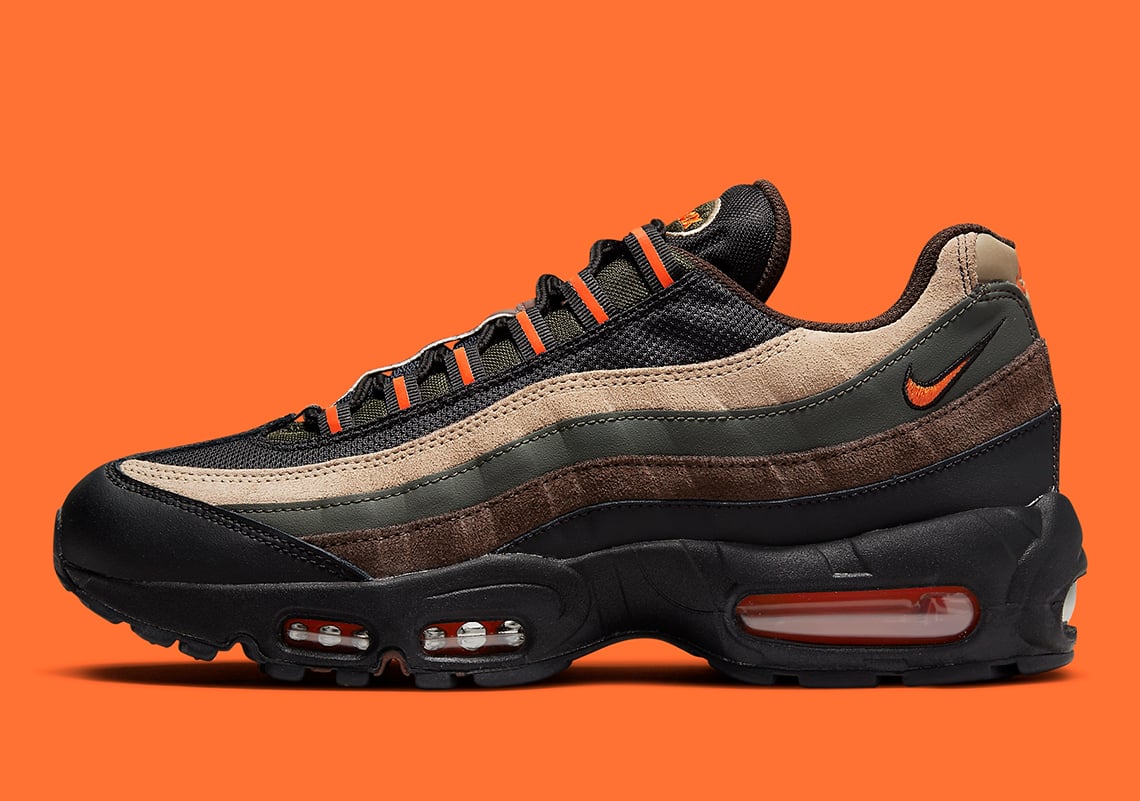 Nike Air Max 95
The outdoorsy Air Max 95-range from Nike is a strong and durable sneaker, as comfortable as it is a chameleon. Strong leather upper layers mean it is tough enough for a field trip in the woods. Though it is sharp enough for that urban fall outfit, with beiges and browns livened up by pops of orange. Too late for Halloween to add some #PUMPKINSPICE you say? Look closer. as fresh orange accents the strap stays and the miniature Swoosh. The warm tone is also applied to the supple Air Units. This induces a slight glow to the pockets in the durable sole, while Fall colors create a less Streetwear-focused Nike. Through the layers of tan, as well as a brown suede, the olive mesh completes a suave feel. A great choice for autumn at $170 from Nike, sit tight as it is dropping soon. Have a look at Sneakerfreaker here for more news on the release.
Did I miss any of your favorite #PumpkinSpice picks? Do let me know in the comments down below!
Follow me at: @thorsvaboe