Quality Vs. Quantity — The Watch Collector's Ever-Present Conundrum
It's difficult to make choices, but sometimes you just have to!
Everyone's watch-collecting journey is different, but I assume most of us start on the lower end of the spectrum when it comes to the amount spent per watch. Some continue to collect watches around that same entry-level price point, while others stretch their budget a bit and go for more expensive watches. In the long run, you might end up spending significantly more than you did on that first watch. But although everyone's journey is different, I think every single one of us deals or even struggles with the "quality vs. quantity" collector's conundrum from time to time.
Three and a half years ago, I started by buying the Oris Art Blakey as my first "real" luxury watch. At just under €2,000, it was significantly more expensive than the Seiko Kinetic I had been wearing for over 15 years before that. And at the time, I thought that Oris was going to be my only watch for many years to come. But then I started reading more and more about watches, and the rest is history. And while building my collection, which now comprises about ten watches, the "quality vs. quantity" debate has persisted and still plays an important role. Let me tell you how exactly, and I'll also go over a few different scenarios that can result from going for one or the other.
A diverse collection
I was very much enjoying my time with the Oris Art Blakey. I had thought long and hard before I bought that watch, and it was certainly a great choice. But it's more of a dressy kind of watch, especially in terms of specs like water resistance. So I started looking for a dive watch. Eventually, I purchased a Zodiac Sea Wolf, and that's how the idea of a multi-purpose-serving collection came about. And right now, with the ten watches in my collection, I feel I have a watch suitable for any occasion.
I enjoy that diversity in my collection, and I'm very happy with the watches I own. It's true, though, especially with a job like this, that I'm being challenged every day to think about the composition of my collection. There are watches on the cheaper side of the spectrum that look like enjoyable ones to own. But on the other end, of course, there are also more expensive watches that try to seduce me. However, when I compare all those watches to those I already have, I just can't justify spending the money to add them to the collection.
Somehow, I feel that my current collection touches all the bases I'd like to touch, and even now, there's some overlap. That said, I'd find it difficult to get rid of any of my watches at this moment.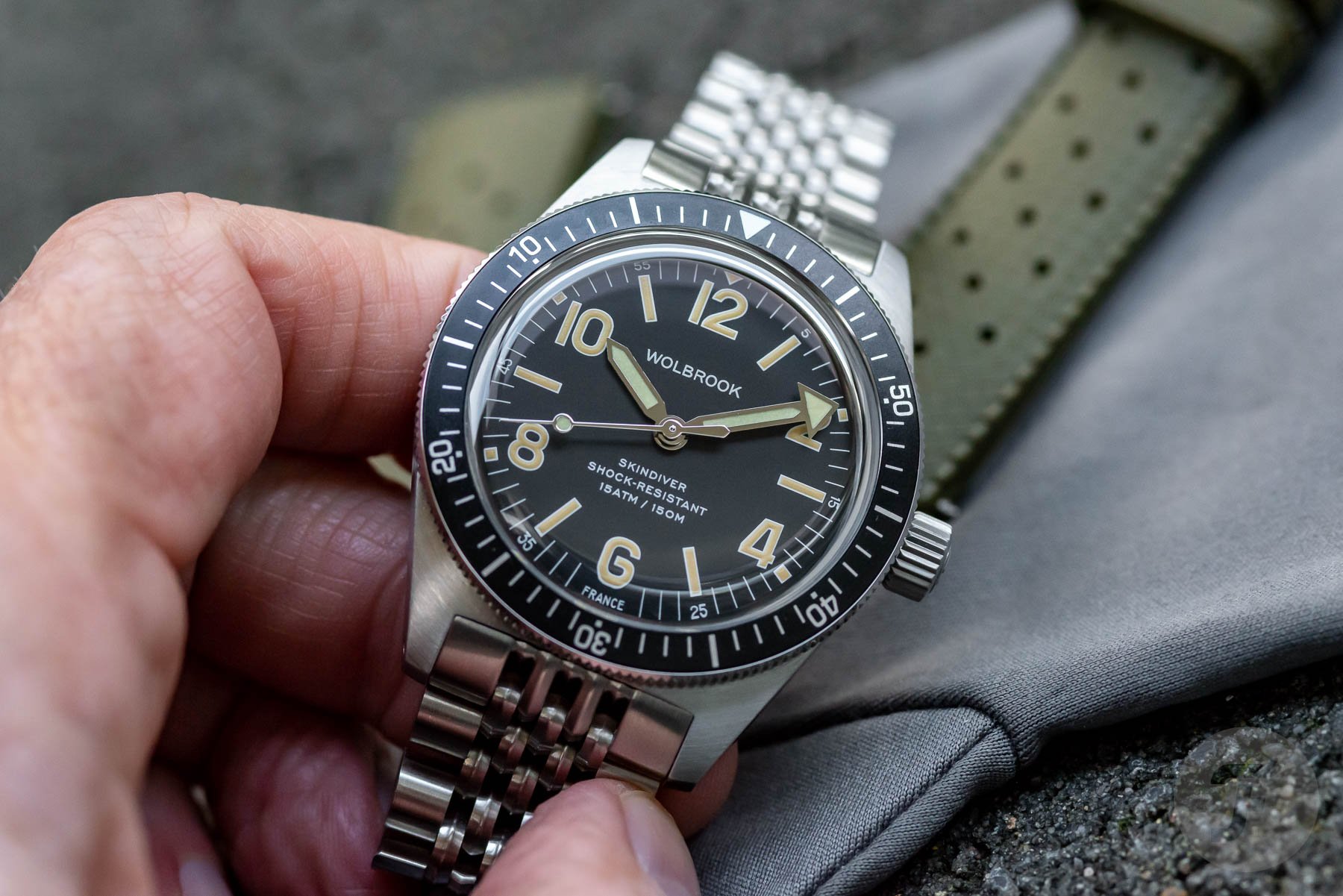 What if…
But I also have a dreamer deep inside of me, one that dreams of owning a lot of the cheaper and fun options out there. Watches from brands like G-Shock, Citizen, Wolbrook, Unimatic, and Baltic often cost somewhere between €500 and €1,000 or even less if you find a nice discount. Sure, that's still a significant amount for a watch, especially if you're not a watch enthusiast. But compared to my Rolex Explorer, Omega Speedmaster, Cartier Santos, Jaeger-LeCoultre Reverso, and Breguet Classique, they're certainly a lot more affordable.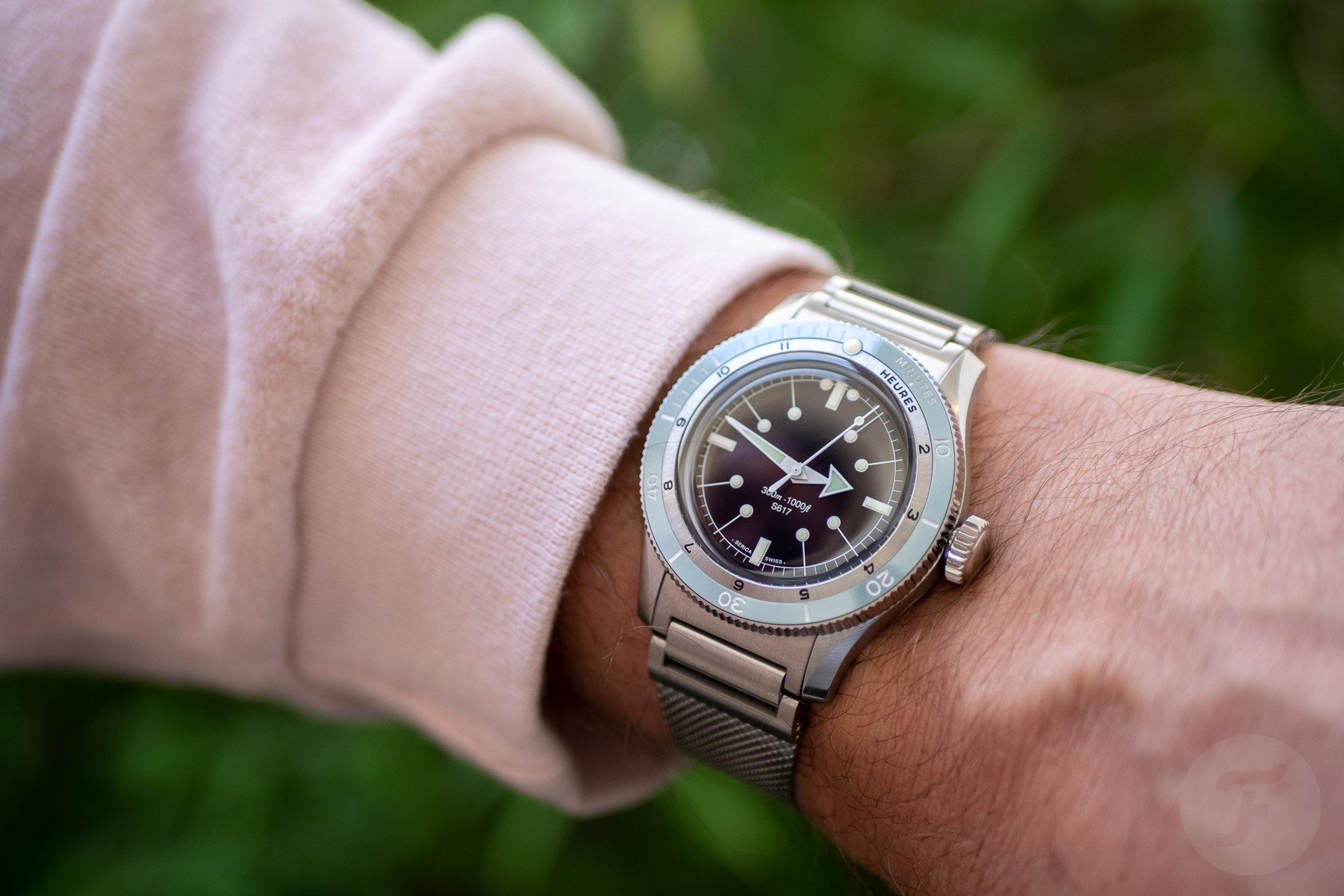 However, I am worried that these less expensive watches won't get a lot of wrist time. Next to those all-time classics I just mentioned, it's certainly nice to have some lower-end alternatives. Watches like my Seiko SPB317, Serica 5303-3, and Autodromo Intereuropa do indeed serve as nice alternates. But I think that if I added any more of them, they would just sit in the watch box collecting dust. The other way around is also true, though. What grail watch would I be able to buy myself if I sold some of those lower-end watches or maybe even a few of those icons?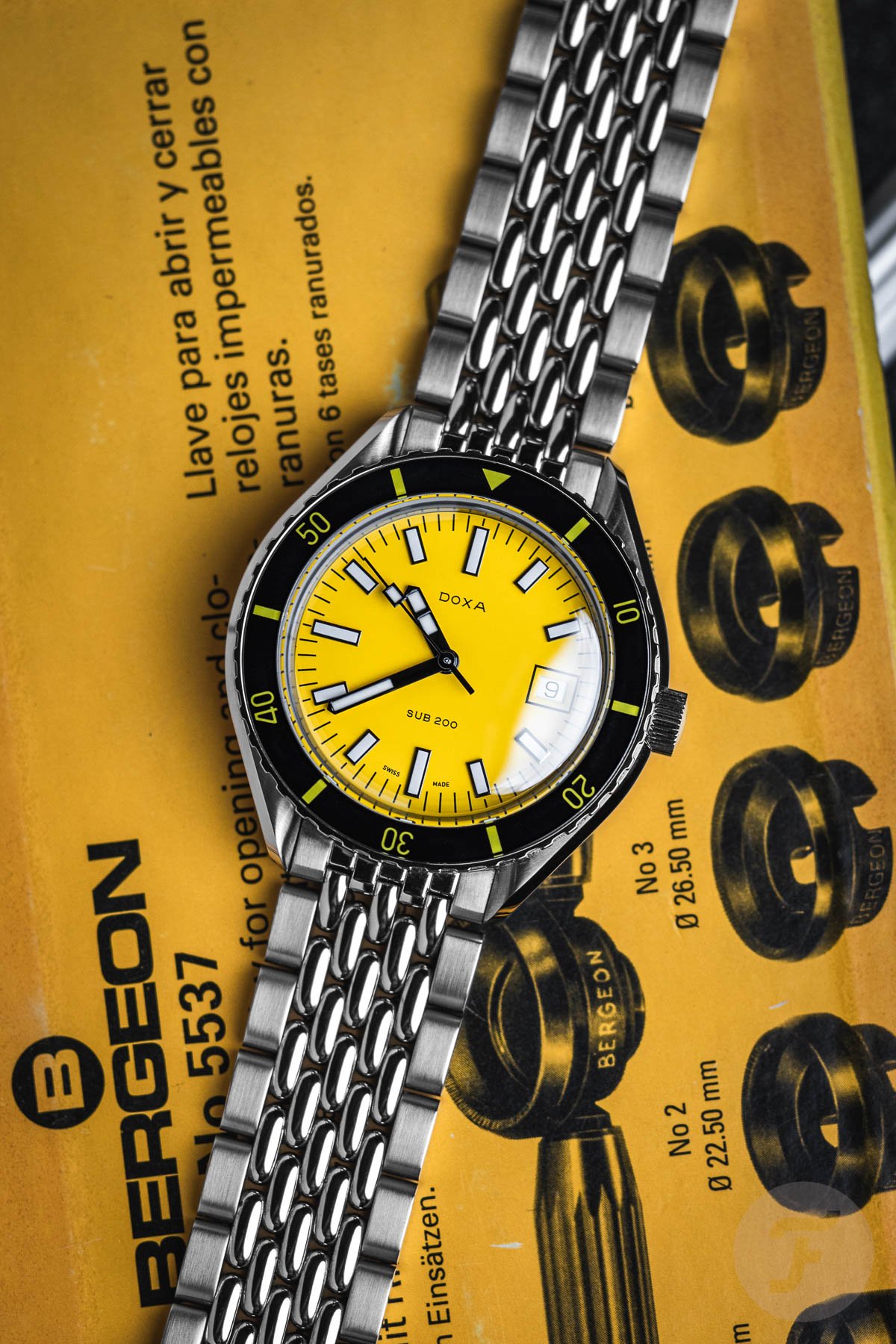 Clean up the collection
This is something my colleague Thomas has been doing over the last month. While he's building his watch brand VPC, he's learning a lot about finishing and production costs. That's why he also recognizes very well where other brands cut corners to save money during production. As a result, he decided to sell some watches from his collection. With the money from that spring clean-up, he bought himself a Panerai Radiomir. Now that's something to think about, isn't it?
As I said, I wouldn't know which watch(es) I would want to put up for sale right now. But examples like Thomas's do make you fantasize about possible trade-ins. Getting rid of some of the icons I have would open up some serious possibilities. On the other hand, though, I'm also thoroughly enjoying their versatility. I'm not sure if one higher-end watch would bring me as much joy as my beloved quintet. I guess it's something I'll only know after having done it, but right now, I'm not ready for it. This is also because I don't feel comfortable (yet) spending that much money on one watch.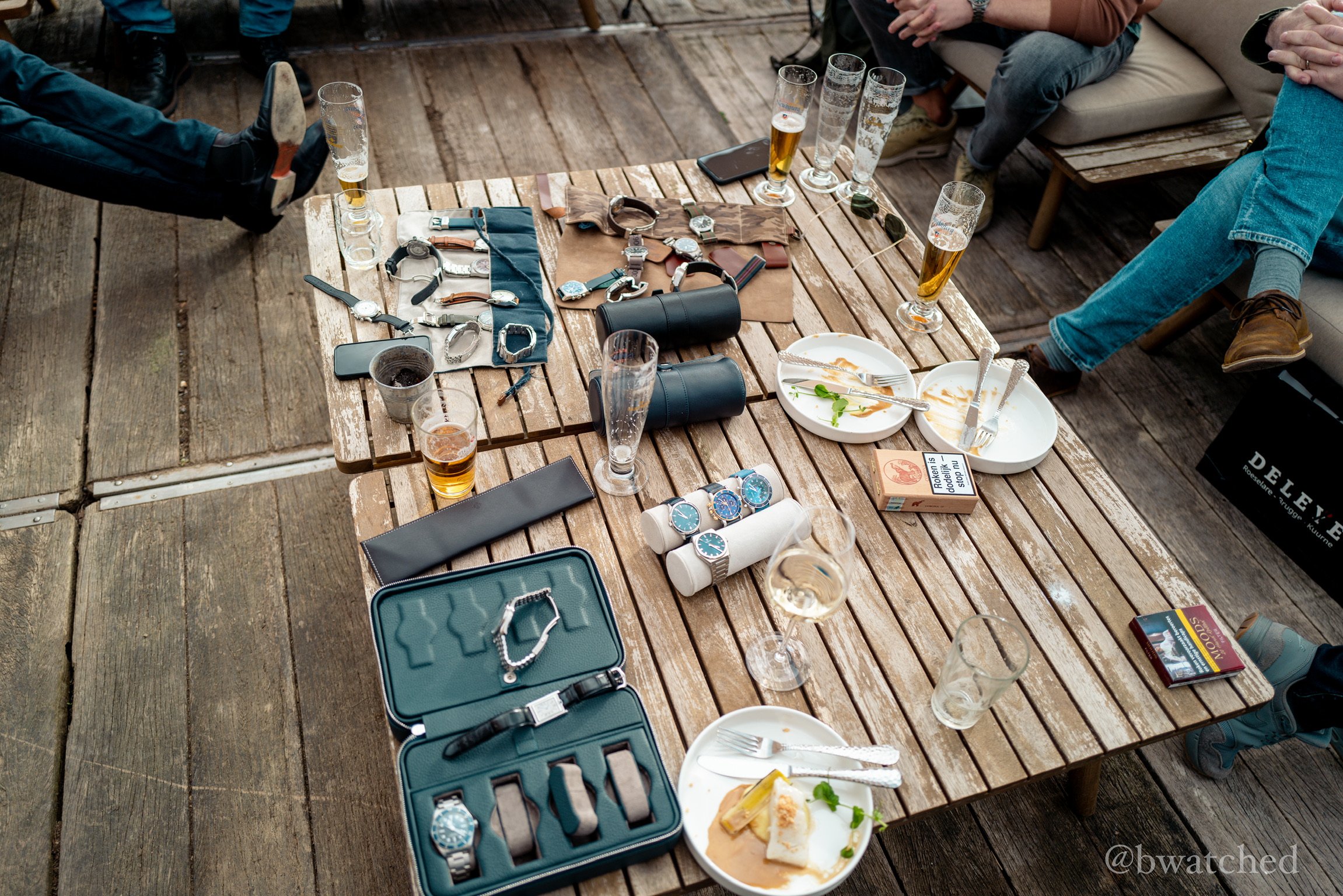 Other types of collectors
Apart from having my Fratello colleagues, I also see a lot of other enthusiasts during get-togethers. At the RedBar Amsterdam meetings that I attend, for example, I see many different types of collectors. Some collect weird-looking watches on the lower end of the spectrum, and others collect countless versions of one specific model. But some people also come to the meet-up with their one-watch collections. In particular, those last ones make me envious. But who knows? Maybe I'll be able to do something similar one day.
The nice thing about these meet-ups is that they allow you to see so many different ways of collecting watches. There's no wrong way as long as you're enjoying the hobby to the fullest.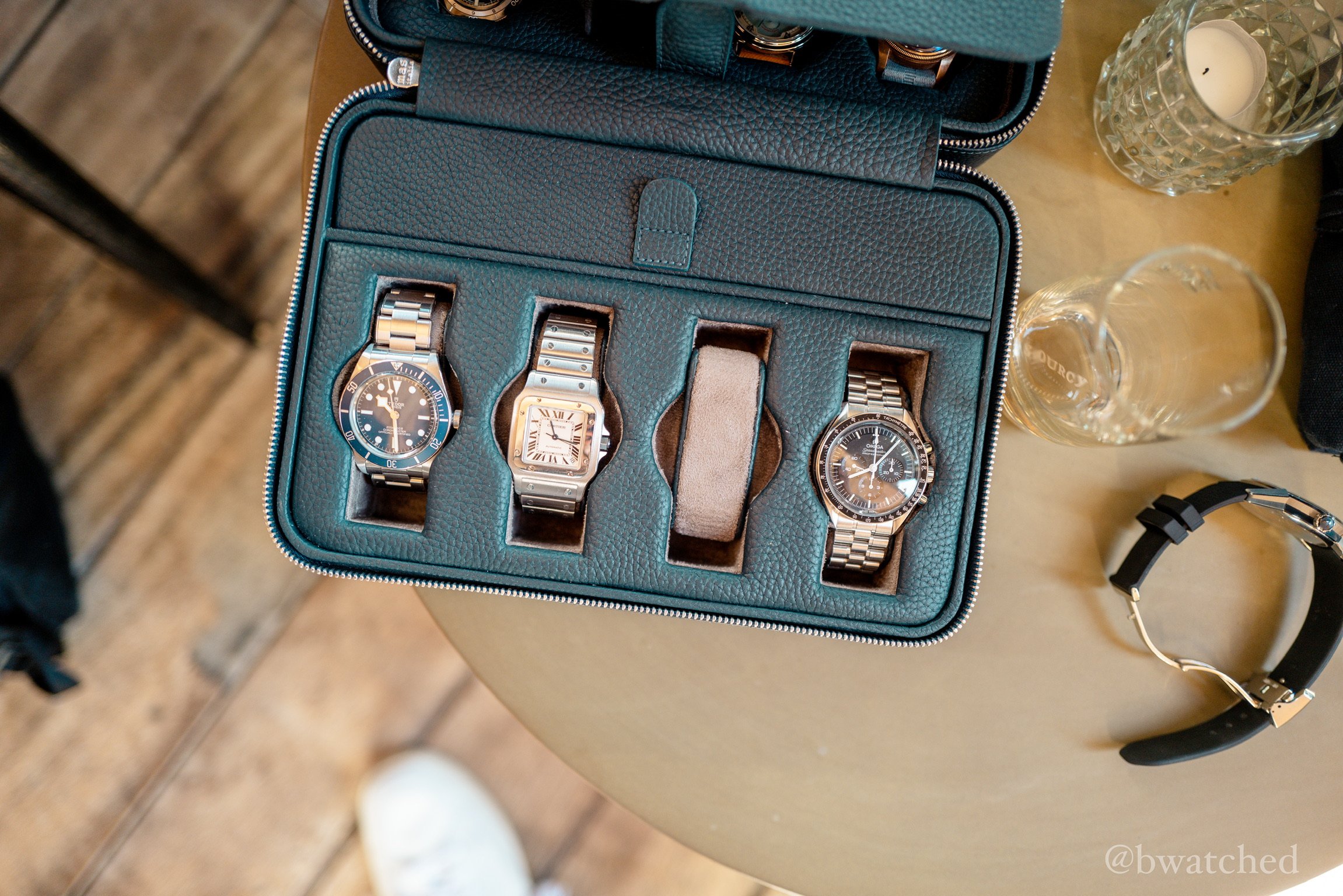 What kind of collector are you? Do you enjoy having a larger quantity of watches, or do you take more pleasure in higher-quality pieces? Let me know in the comments below. And before everybody jumps back at me with angry comments, you can find high quality at every price point, of course. I just hope you understand what I mean by the "quality vs. quantity" collector's conundrum.
*Masterhead image by @rjkama from this article