An Overview Of Recent Innovations From Independents And Microbrands
A guest post by Vincent Deschamps
Independent brands, which we can also call microbrands, have been working hard to create some neat stuff. Yes, I decided to say "neat" instead of "outstanding" because what they recently released is quite refreshing. This article will look at three trends that define independent watchmaking in 2022. I did use the word "innovation" in the title. Not to bait you into reading an article that is not about innovation, but the things I'll mention are not new. However, independent brands are making them accessible to a large segment of the watch-collecting population. So although they're not new, they are innovative. I promise this will all make sense shortly.
A few weeks ago, I wrote an article on highlights from the Windup Watch Fair. In it, I mentioned the popularization of GMTs. That's also a trend, but this article will focus on three others. And it is important to reinforce that none of these "trends" are new. But — the unavoidable "but" — the products resulting from these trends are now becoming common and affordable. What on earth am I talking about? Let me give you an example — toolless micro-adjust clasps. While they only used to be available on $8,000 Rolexes, enthusiasts can now find them on a sub-$1,000 Nodus. The mechanisms are different, true, but the philosophy is the same. 
Do you see what I mean? Quick-adjust clasps are not new, but it is innovative to find them in sub-$1,000 watches. So let's find out what independent brands have been working on!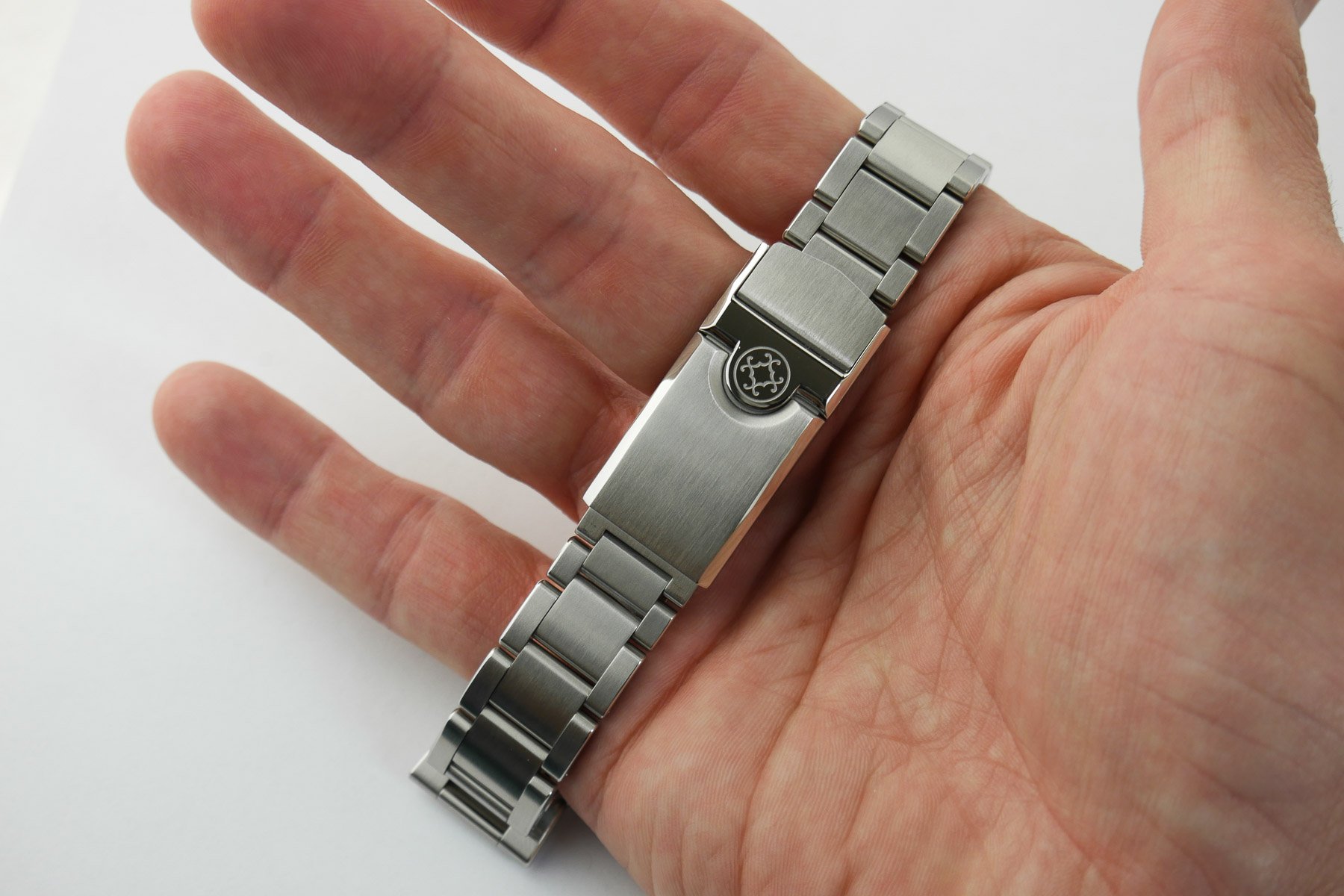 Toolless micro-adjust clasps
Ever since I got into watches six years ago, I've dreamed of owning a certain type of watch. And along with that watch comes a certain type of bracelet that also comes with a certain type of clasp. You see, I'm a sucker for ultra-versatile watches — the type of watches I can take anywhere to do anything. And I like bracelets. So, it seemed only natural to have a clasp that could I could easily adjust without tools. Rolex's Glidelock system is outstanding and perhaps the best in its class. However, one would have to spend thousands of dollars to get a Rolex to experience such a clasp. Perhaps you are like me and want this clasp while not breaking the bank. 
Lucky us! Independent brands have answered the call. And four brands do it particularly well (but yes, there are more, so feel free to share your suggestions in the comments below). The first brand that I want to mention is Nodus. This brand created the NodeX, a proprietary toolless push/slide micro-adjust module that can be transplanted into many different clasps. Nodus wanted to popularize this feature and re-engineered and simplified the mechanism. Because of its adaptability to a range of clasp styles, Nodus is making the NodeX module available to other brands as well. I feel like such a product is actually innovative, and it can be had on models that retail for less than $1,000. 
Jack Mason is also a brand I mentioned in the previous article. It's the first one to use the traveler's GMT Miyota 9075 caliber in a watch that retails for $999 (just one dollar shy of the psychologically traumatizing $1,000 mark.) One of the many features of the brand's Strat-o-timer is the addition of a toolless micro-adjust clasp. It's a neat feature in a legitimate travel watch that costs less than $1,000. The Strat-o-timer quick-adjust clasp seems to be a hybrid of the Tudor T-Fit and Rolex Glidelock systems. One has to pull and slide a tab to adjust the bracelet length.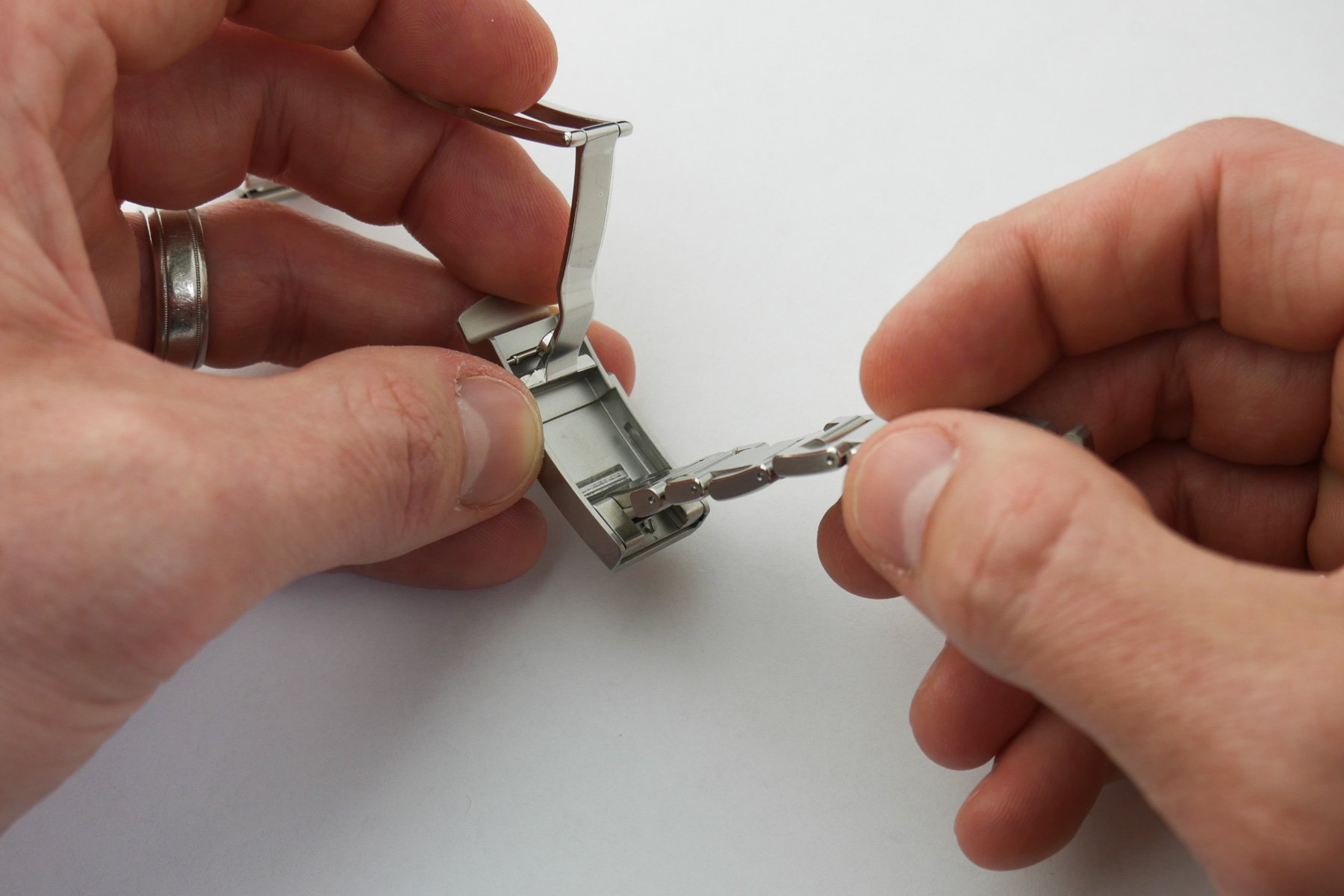 Going up the price ladder, we find Formex and the multiple iterations of this type of clasp that the brand has engineered. I recommend you read Thomas's review of the Reef GMT to better understand the brand's innovative spirit. And Formex has been providing its own mechanism in both three-link bracelets and mesh bracelets. Going even further up on the price ladder, we find Monta and its quick-adjust clasp. It is another elegant solution that is standard on any Monta watch and that functions like the T-Fit clasp on Tudor watches. 
More water resistance, smaller cases
Let's face it: having a 300m water-resistance rating is not crucial for most of us most of the time. Nevertheless, it is nice to have. Another trend I've seen boom is increasing water resistance coupled with the shrinking case dimensions. This means better engineering and much more attention put into the design of watch cases. And this also means more capable watches that can easily take swimming, diving, or getting caught in a monsoon. Without trying to come across as a Jack Mason fanboy, I will mention the Strat-o-timer again. It comes with a 200m water-resistance rating and a case of 40 × 47 × 13mm. These are neat dimensions given the GMT complication.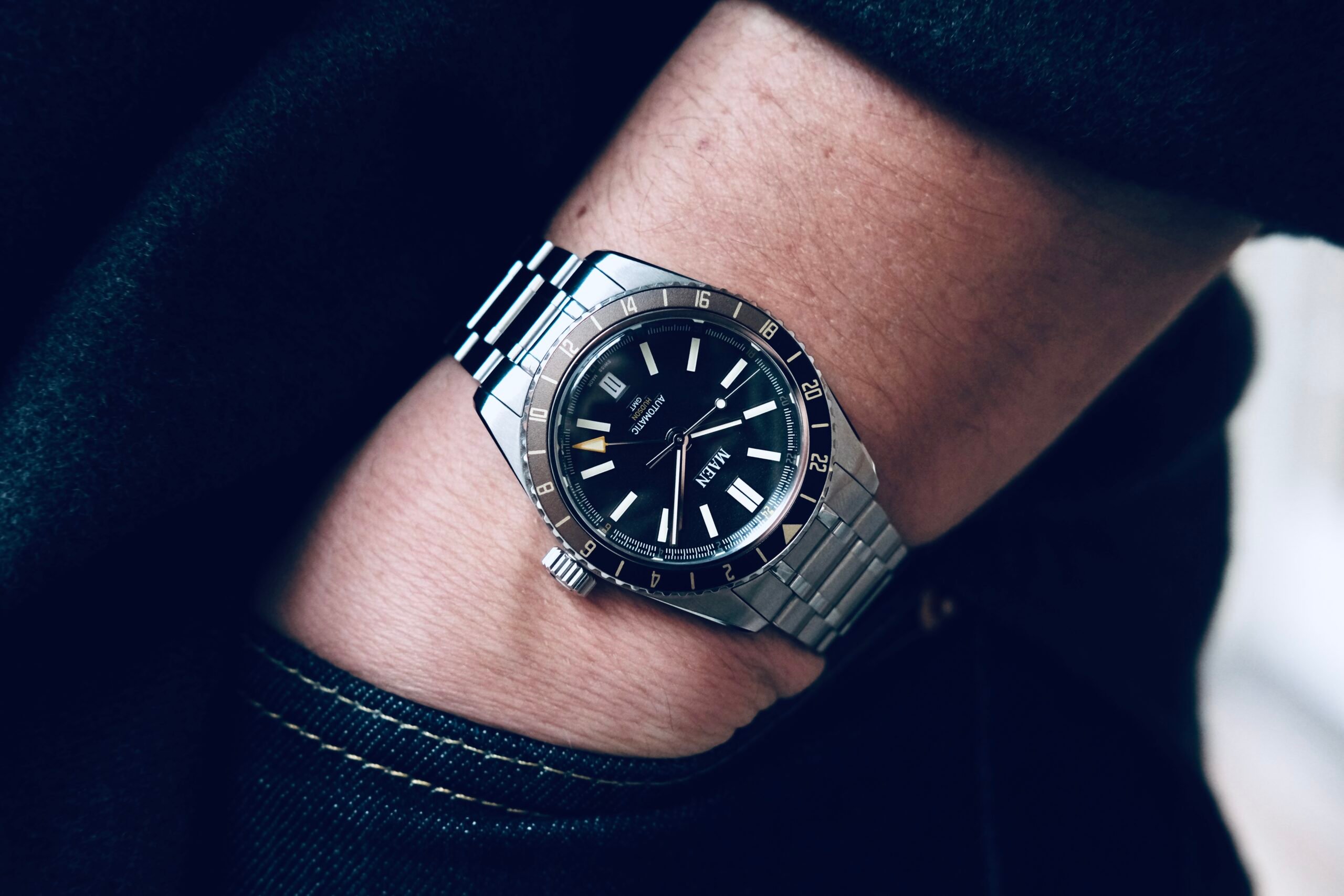 Maen, a brand the Fratelli community is familiar with, just released a GMT version of its popular Hudson diver. Yes, the Hudson that RJ reviewed back in 2018 is now in its fourth iteration. The brand re-engineered the case between versions three and four to increase the water resistance by 100m. Now it boasts a 300m water-resistance rating while keeping modest case dimensions of 38 × 46 × 12.05mm. This makes the Hudson one of the most ergonomic 300m divers that costs less than €1,000 (€649 to be precise, including VAT.) What's impressive is that Maen maintained the case dimensions for the GMT version. 
Last but not least is Serica, another brand you are all familiar with. The 4512 and 8315 GMT models come with 200m water-resistance ratings, and the 5303 is rated to 300m. None of these models have cases wider than 39mm, lug-to-lug distances over 47mm, or thicknesses greater than 12.3mm. To put these numbers in perspective, the 200m-water-resistant 8315 GMT is 0.20mm thinner than the Rolex Explorer II. I know, I'm not comparing apples to apples. But this might give you an idea of how far independent brands have come in making smaller robust watches.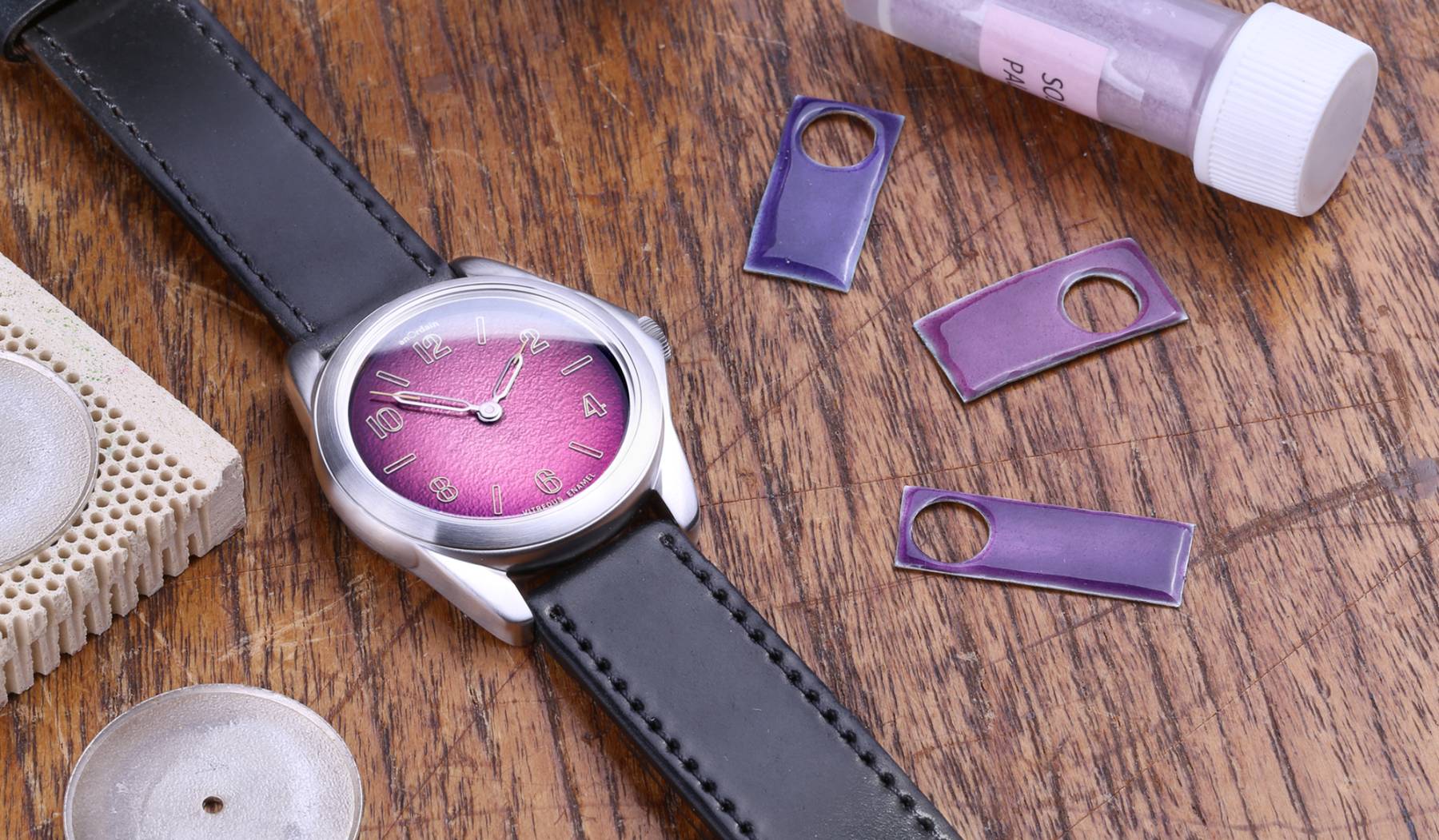 Unique and crafted dials
The third trend that has spread throughout the world of independent watch brands is the creation of unique dials. Now, I'm not talking about colorful dials. Rather, I'm talking about handmade dials with a particular finish. So no, I'm not going to mention the hundreds of meteorite dials that have now become commonplace. Nor will I mention dials that have CNC- machined horizontal lines or cobble-like patterns. I'm talking about handmade dials that require certain know-how and are typically found in higher-end (luxury) timepieces. You are all too familiar with Grand Seiko's exquisite dials, even though they might not be your jam. But what about on the more affordable end of the spectrum?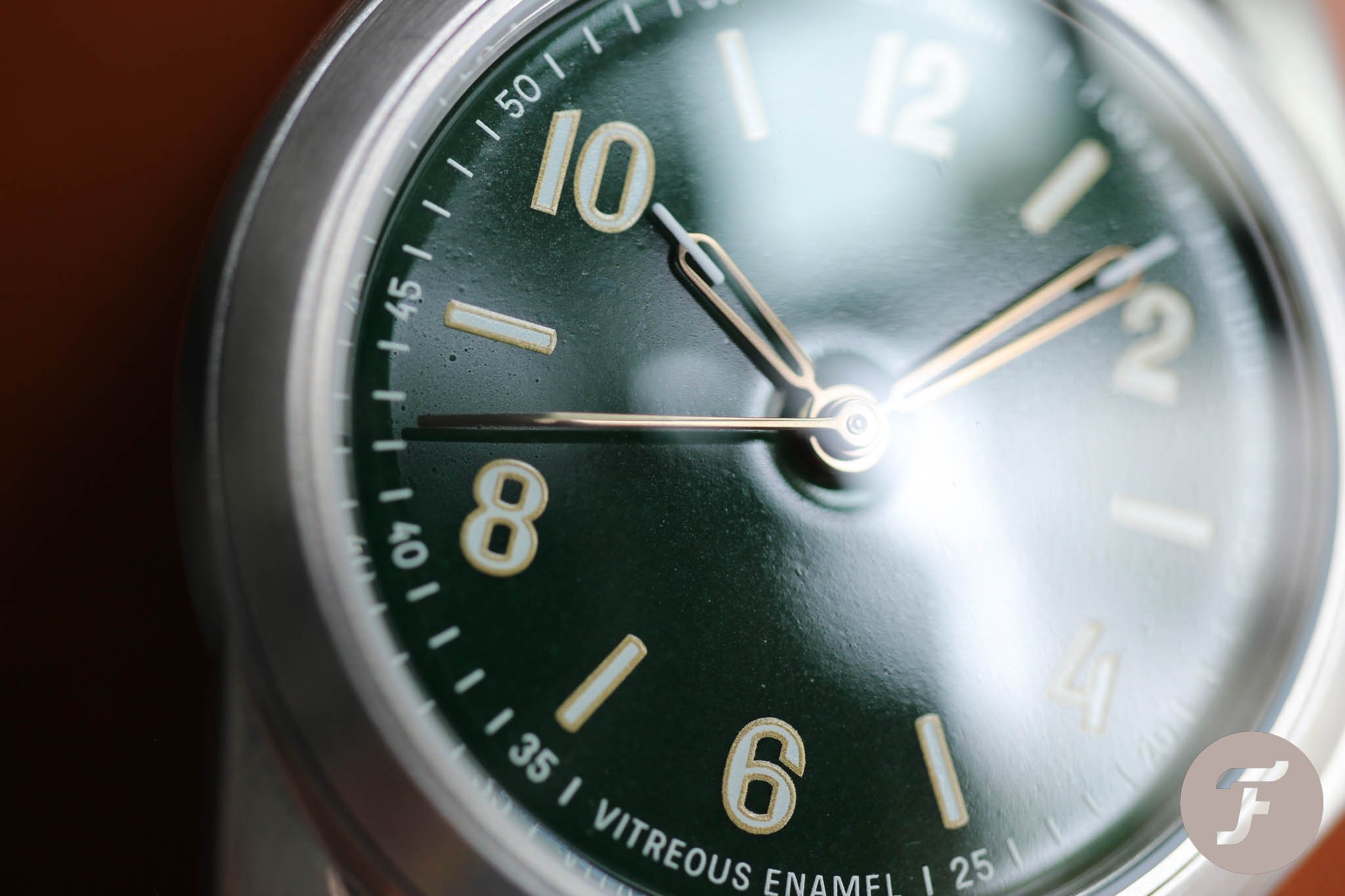 The first brand that caught my attention is anOrdain with its enamel dials. Enamel dials used to inhabit pocket watches and then super-vintage wristwatches, such as the 1913 Laurel, the first wristwatch from Japan. Brands eventually abandoned the technique because of the high failure rates and how time-consuming the process is. Because it's now rare, you normally have to pay a premium to get an enamel dial (unless you get a Seiko like this one). I found it fascinating to learn of anOrdain's handmade enamel dials that can be had starting at about £1,700. I recommend you read Tomas's article about the anOrdain Model 2 MKII to learn more about it.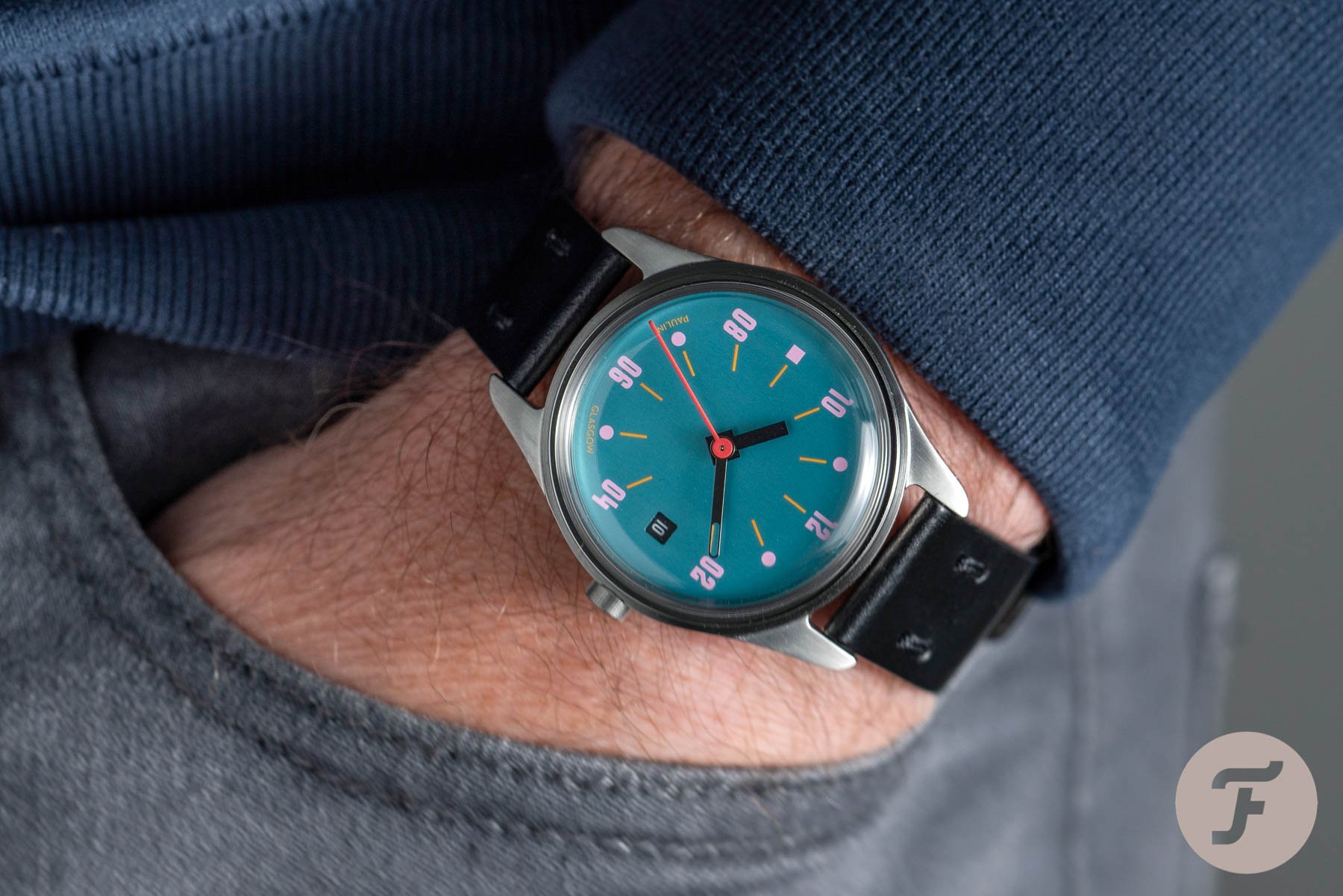 At Windup, I also had the opportunity to see the full range of handmade aluminum dials from Paulin. The brand gets its dials milled, anodized, hand-dyed, and printed in its home city of Glasgow. By the way, both Paulin and anOrdain adorn their dials with bespoke fonts, something not often seen nowadays. The process of hand-dying dials, just like hand-applying enamel powder, means that no two dials are exactly the same. And yes, the watches I am referring to result from a collaboration with anOrdain. RJ covered the Neo collection back in 2020.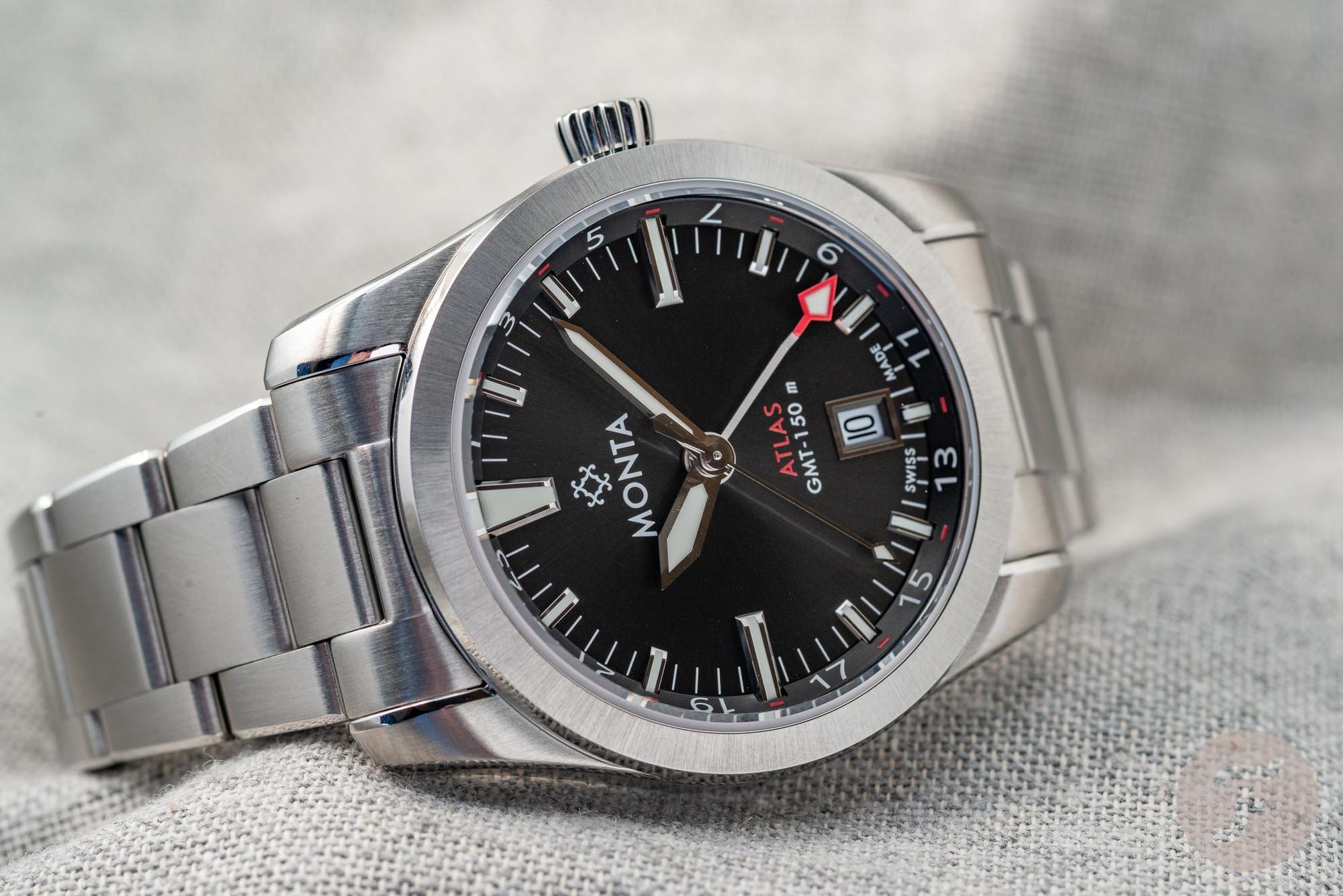 Final thoughts
As I said in the introduction, the "innovations", I mentioned do not constitute anything new. What is innovative, though, is the fact that certain features are now being made available to the greater watch community. Furthermore, certain artisanal techniques have come back in style, for example, handmade enamel dials. Keeping in mind the proliferation of GMTs, what I see is an influx of boldness within the professional independent-watchmaking community. As you probably know, there are too many brands out there, and the ones that survive are the ones that innovate. The saturation of this market fuels the democratization of innovations that used to be out of reach for many of us. 
As Thomas wrote earlier this month, microbrands are on the rise, and big-name brands better watch out. For some of us, buying luxury does not make much sense anymore, given what micro/independent brands offer. The three innovative trends mentioned in this article signify that the tide is changing. More enthusiasts are paying attention to the independent market, and brands that constitute it are paying attention right back. But these are just my thoughts, and I would like to hear from you. Do you agree about these trends? Have you seen other ones popping up? Please share your comments below.