Highlights From The 2022 New York Windup Watch Fair — Nivada, Minase, Serica, Lorier, And More
A guest post by Vincent Deschamps
Before I got into writing about watches full-time, I worked in the museum management industry. I was brought to attend seminars and conferences and meet colleagues worldwide. Most people I met there were passionate about their work, but it wasn't their passion. As I boarded my New York City-bound plane in Paris for the Windup Watch Fair a few days ago, I had a sudden realization. I was soon to be surrounded by hundreds — if not thousands — of like-minded watch enthusiasts and professionals. The experience would be different than that of a museum conference. For the very first time in my life, I would be surrounded by people who share the same passion for horology.
As you might know, luxury brands have their new show in Switzerland — Watches And Wonders. It replaces the famed Baselworld, which was deserted by some key figures of the industry. Several of my colleagues at Fratello covered Watches And Wonders 2022 (here and here for example.) At W&W, you would find brands such as Rolex, Omega, Vacheron Constantin, and IWC. And, as you know, there are hundreds of independent brands out there — those described as "micro", "small", and "craft". Luckily, for those of us with a fondness for independent watchmaking, there is a fair for that — the Windup Watch Fair. 
Having a passion within my passion for independent watchmaking, it was only natural that I would fly to New York City for the 2022 edition of the fair. I'm, therefore, glad to be reporting on what the leaders of the independent watch market have been up to. As you will see, a few trends are emerging this year that promise to be exciting for many. This article serves as an overview of the fair. Subsequent articles will go into more depth on the subject of independent brands.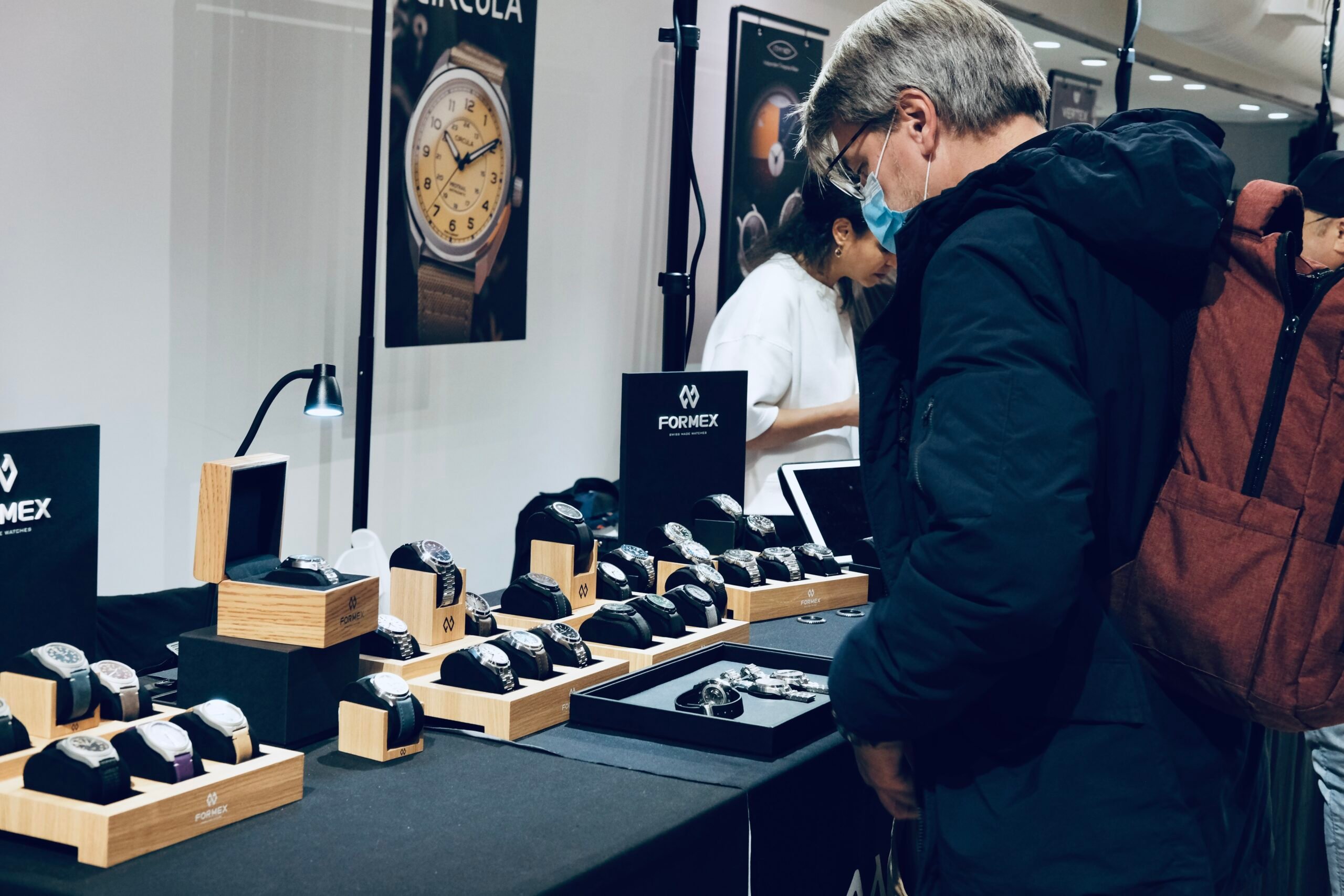 The fair we all needed
I'm not 100% sure what I'm talking about here, but it seems there are plenty of fairs for luxury brands (and yes, we can nuance what "luxury" means). As mentioned above, Watches And Wonders replaced Baselworld, and I see ads for similar fairs all around the world. The thing with these fairs is that one generally has to be invited to attend by a brand or one has to work for a prominent watch publication. And while there are smaller fairs for independent brands spawning across Europe and Asia, they only represent a small portion of the independent watch industry. 
Created in 2015, the Windup Watch Fair is organized by New York-based Worn & Wound. Like many things we love, the fair was put on pause during the COVID pandemic. It resumed in late 2021 and has already been rekindled in Chicago and San Francisco in 2022. The largest edition of the fair to date just took place in Manhattan over three days of pure watch "nerdom." Just as many bigger brands do with Watches And Wonders, independent brands waited for Windup to reveal their latest releases. And there were quite a few that caught my attention that I will discuss below.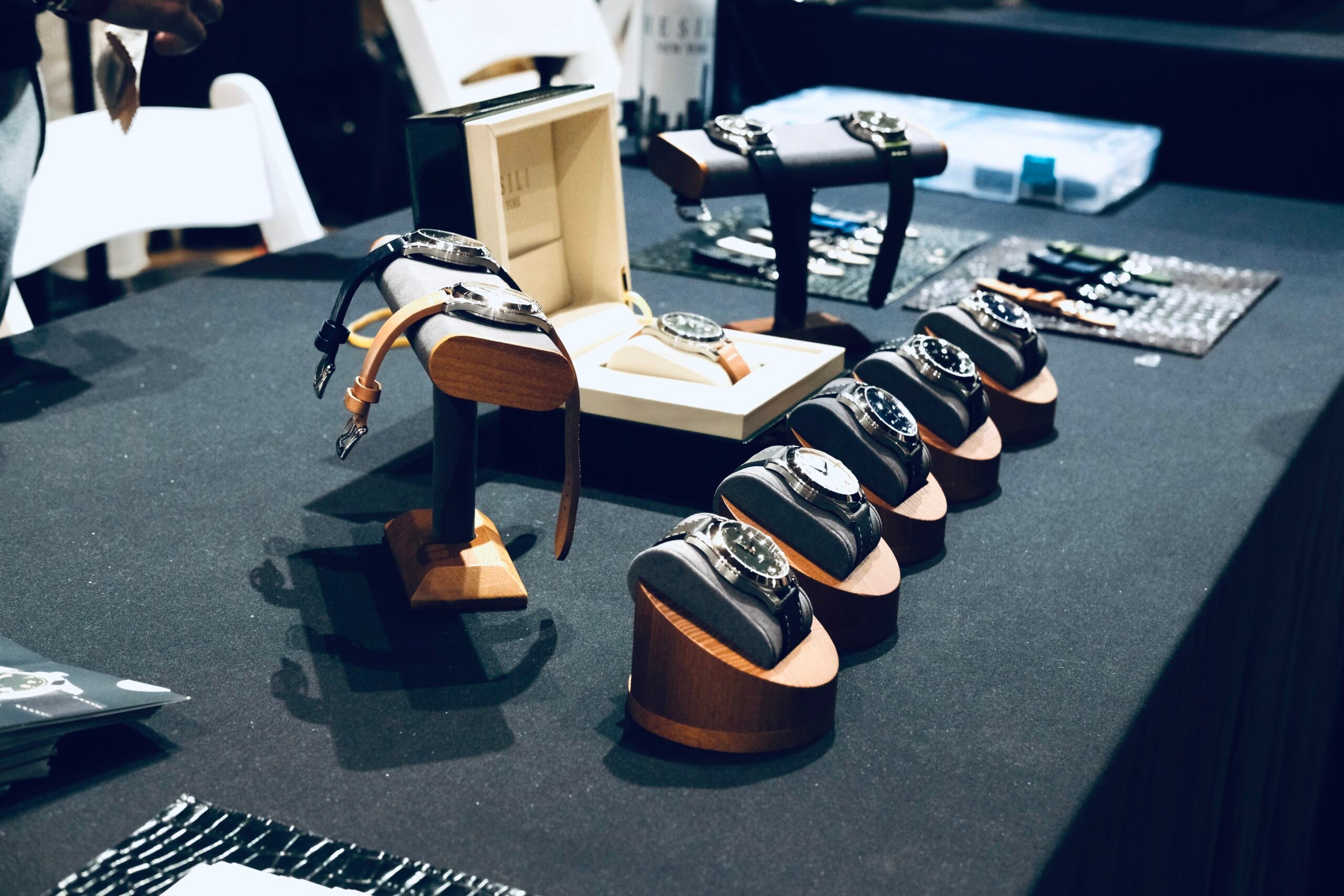 The spirits are high for independent brands 
An overall sense of excitement could be felt throughout the Altman's Building massive exhibition room on West 18th Street. As watch enthusiasts, brands, and journalists shared the space and conversations arose, one thing was clear to me: the independent watch industry is growing, getting bolder, and is here to stay. One aspect of independent watchmaking I've always admired is creativity. Smaller brands can innovate more rapidly because they are not constrained by red tape and legacy. And because the independent market is so competitive, they constantly have to up their game. 
From the release of a traveler's GMT for under $1,000 to the debut of a new brand or a smaller version of a popular model, a lot's happening. And it's a good sign when new brands hit the market and go straight to Windup. It's equally exciting when a brand figures out a way to offer more for less. Most watches presented by the 60 brands at the fair orbit around the €500–1,5000 price range. But they offer more than we can expect to have and a quality of finishing that surpasses watches that retail for much more. So let's talk about two trends that caught my attention and permeated the fair.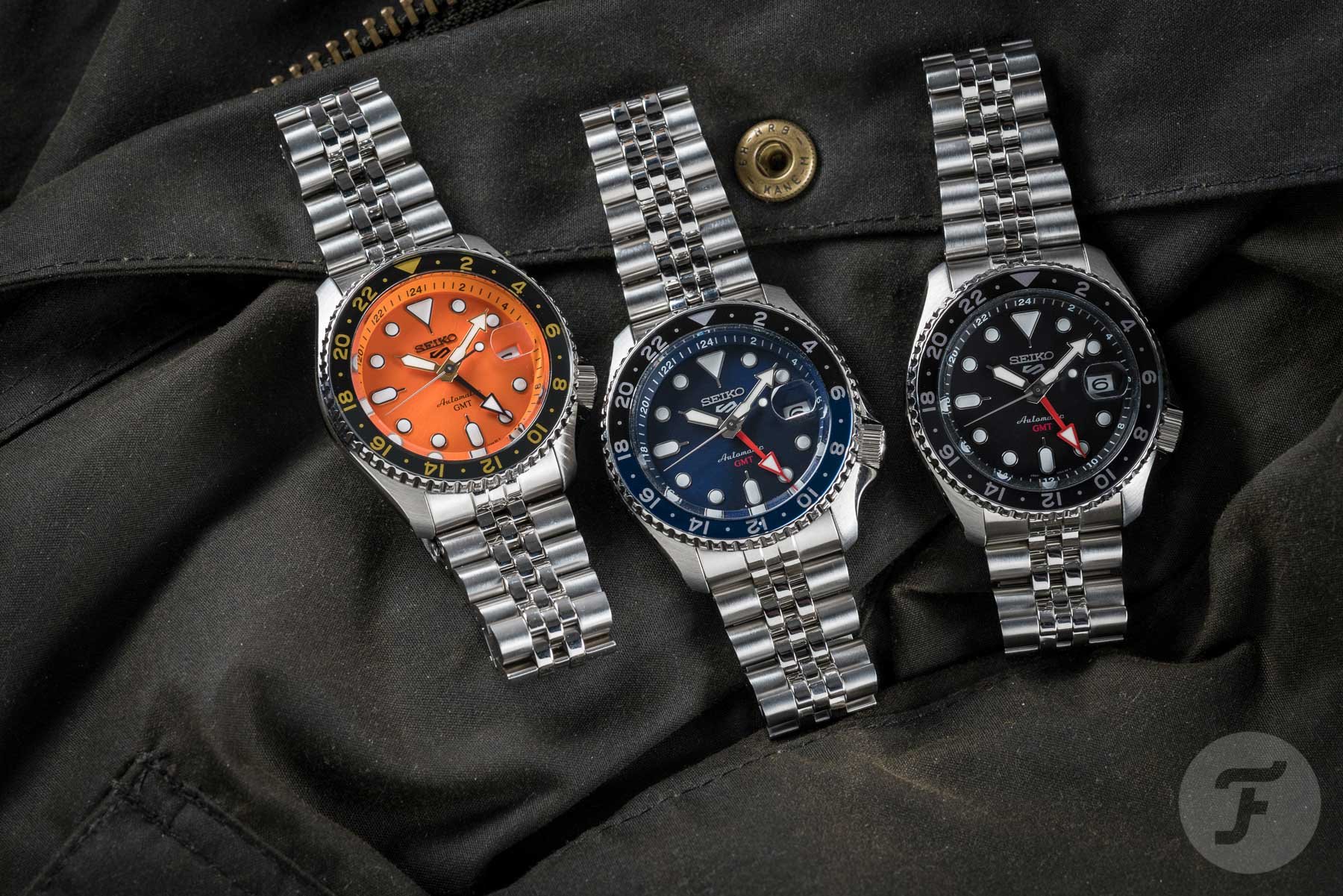 All the GMTs in the world 
The Windup Watch Fair means so much to brands that some raced against the clock to present new releases. In several cases, they received the prototypes a few days before the beginning of the fair. A theme I noticed throughout the show is the emergence of GMTs. This was somewhat to be expected since Seiko released the SSK line and the NH34 movement. While Seiko developed the NH34, however, Miyota developed the caliber 9075 with a jumping local hour hand. The latter offers the possibility for a "true" (flyer) GMT complication that was before only reserved for high-end brands. Although you won't get chronometer performances out of these movements, you do get the essence of a true travel watch.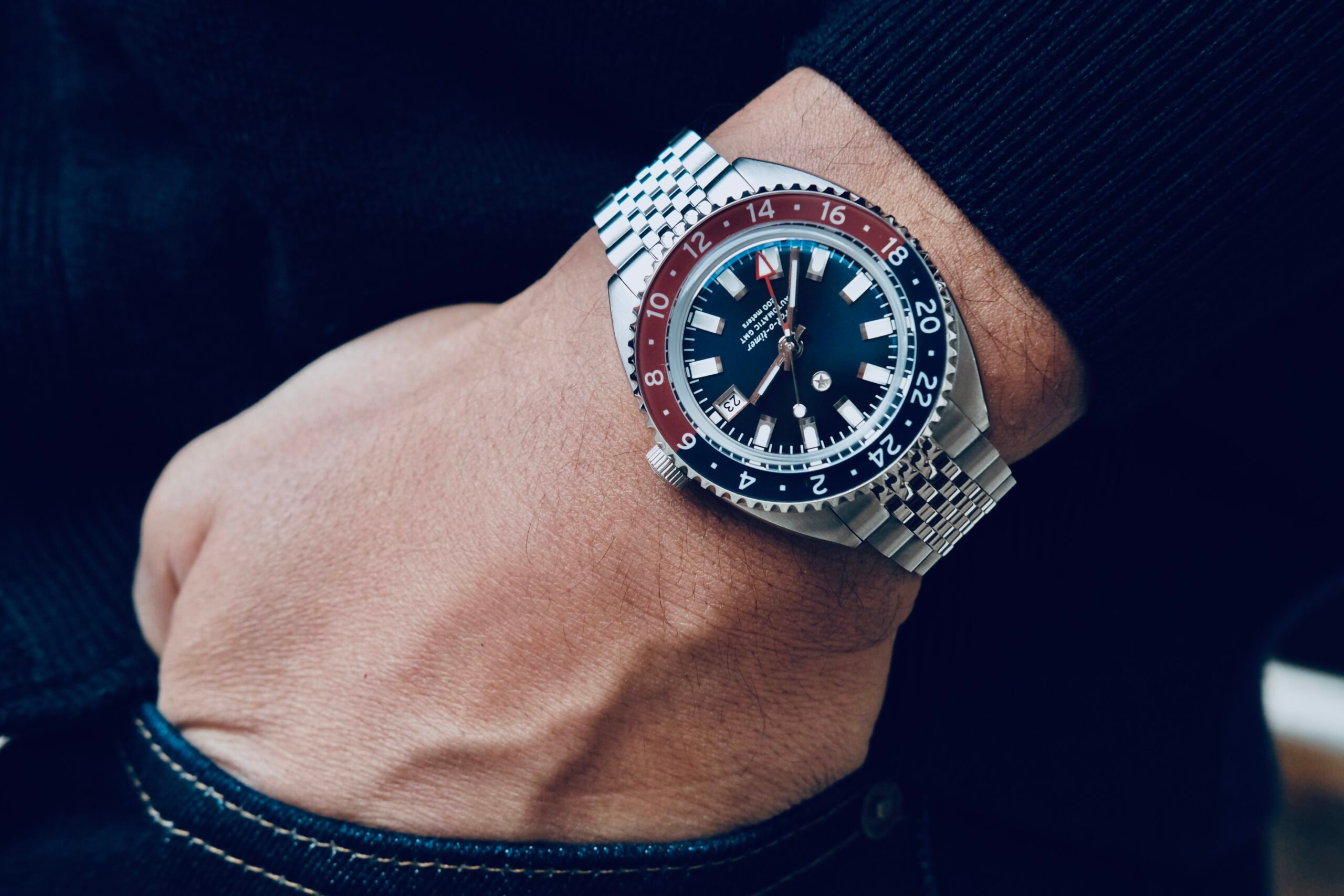 The only one of its kind at the moment is the Texas-based Jack Mason Strat-o-timer featuring the Miyota 9075 caliber. I say "the only one of its kind" because it features more than just a cool caliber. The Strat-o-timer comes with a 40 × 47 × 13mm case, dual-color lume, a seven-row Jubilee-style bracelet, double-domed sapphire crystal, on-the-fly micro-adjust clasp, and bi-directional bezel with a ceramic insert. All of this for the price of $999. Yes, I do mention all specifications as they relate to the price because it matters. Jack Mason is a good example of a brand that strives to offer great value for the money. And that is a common theme within the independent watch industry.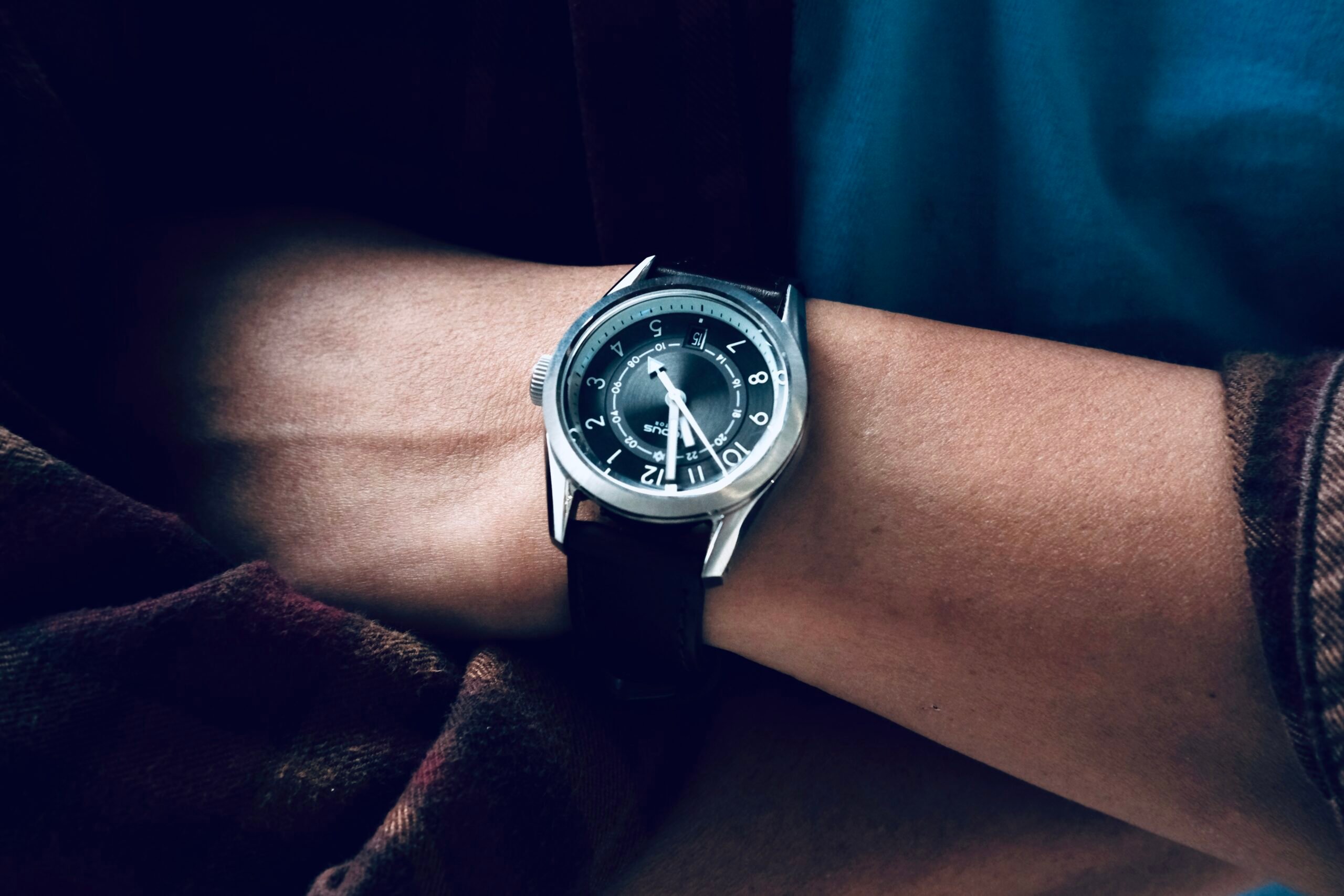 More for less
The second GMT that caught my intention is the Nodus Sector GMT, which features the NH34 caliber. Coming in a 38 × 46 × 12.25mm case, the Sector GMT features a central GMT scale, Arabic numerals all around, and circular brushed dial surfaces. The Sector GMT will retail for $450, right around the same price as the Seiko SSK line that introduced the same movement. For that price, you also get 100 meters of water resistance, a screw-down crown, a sapphire crystal, and pips of C1 X1 Super-LumiNova lume. Just like the Avalon II Bronze, the Sector GMT perpetuates the brand's tradition of superior build quality. Somehow, even the GMT hand clicks better than that Seiko SSK's. Pre-orders for the Sector GMT opened on October 22nd, 2022. 
But the GMT feast does not stop here. New York-based Lorier released an upgraded version of its Hyperion GMT. Powered by the Swiss-made Soprod C-125, the Hyperion comes in a 39 × 47 × 10.7mm case. The new version offers a white-dial variant in addition to the black/gilt one. It also features the redesigned hour hand and bracelet, making an already great package even better. I particularly enjoyed the Bakelite-style bezel insert and the brand's signature case profile. (Price to be announced.)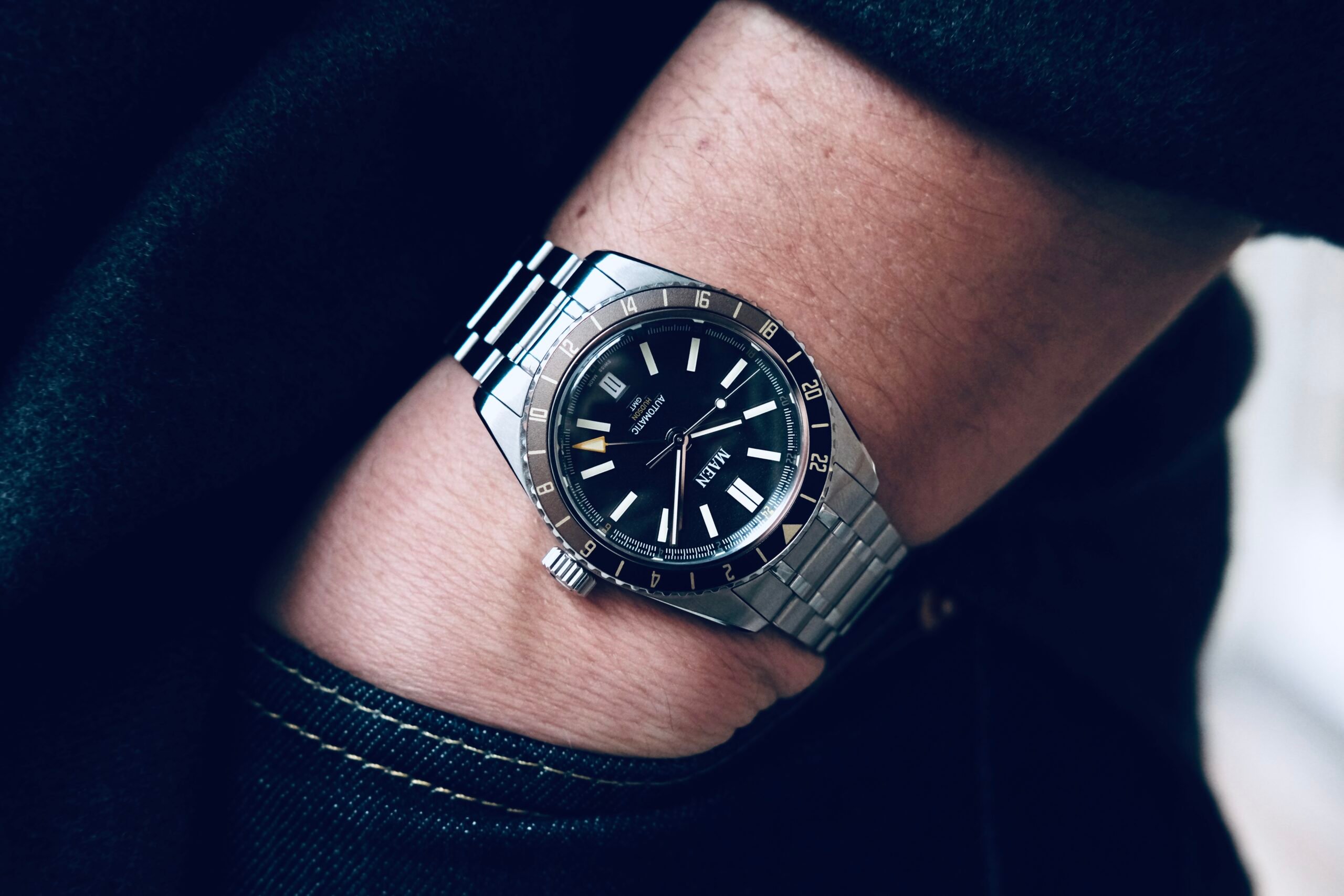 There was a fourth GMT release that caught my attention — the Maen Hudson GMT. This is not the Swedish brand's first GMT — Dave reviewed the Greenwich 38 last year — however, it is the first time the brand adapted an already-popular model to become something else. Keeping modest dimensions of 38 × 46 × 12.05mm, it features the Soprod C-125 caliber as well. It's a capable watch with 300 meters of water resistance, a domed sapphire crystal, and a smooth 120-click unidirectional bezel. The Hudson GMT will retail for €750, and pre-orders open on December 7th, 2022.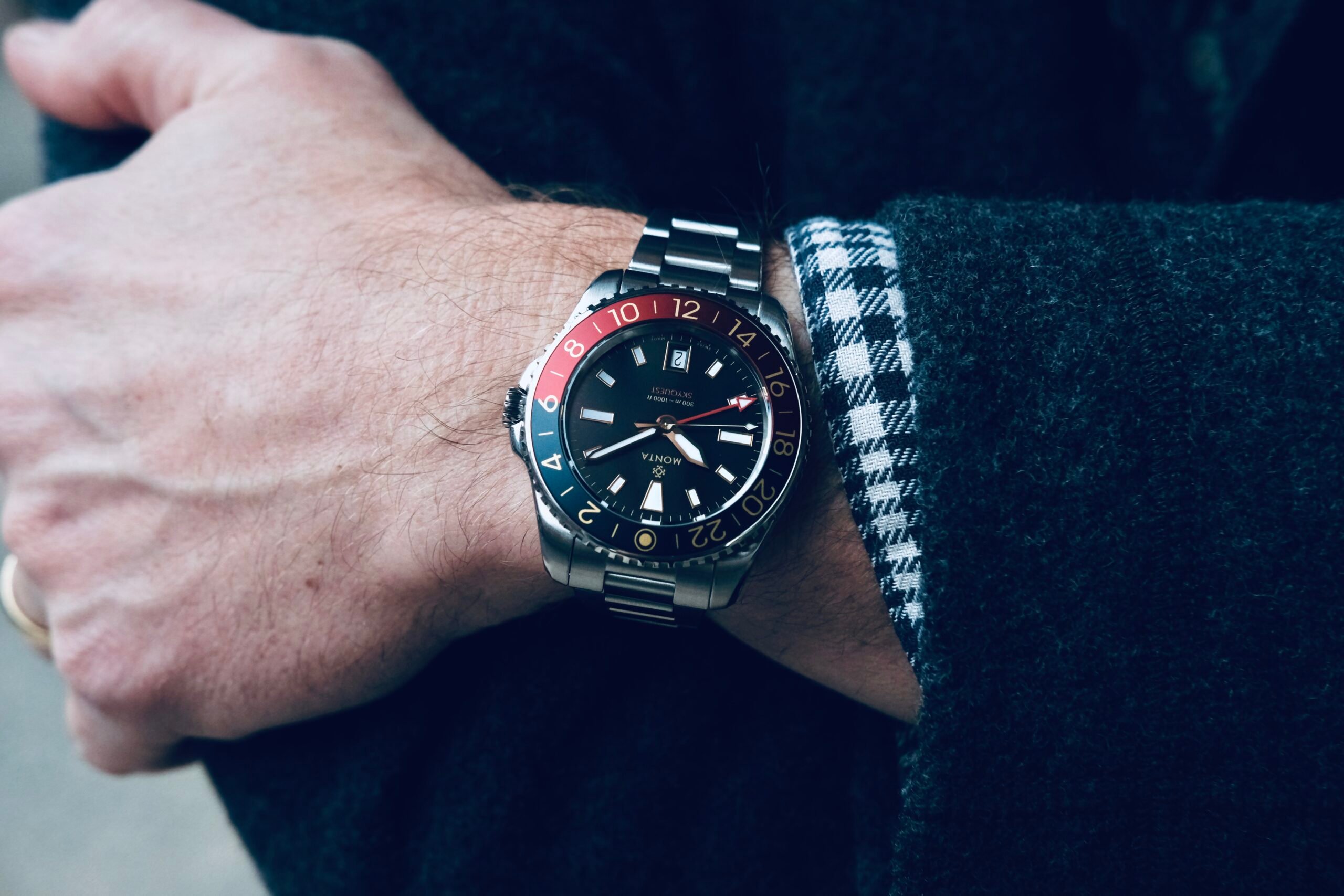 More GMT watches
Last but not least, Monta also brought in the big guns with its second version of the popular Skyquest. The second version has a cleaner layout, a sportier look, and a more definite and purposeful appearance. It features a case of 40.7 × 47.4 × 11.8mm, a Sellita SW330 caliber, and 300 meters of water resistance. While it retails for more than the previously mentioned GMTs (US$2,190), the Skyquest plays in its own sandbox within the independent watchmaking industry. It has a robust build and refined finish, which may well give bigger brands reason for concern.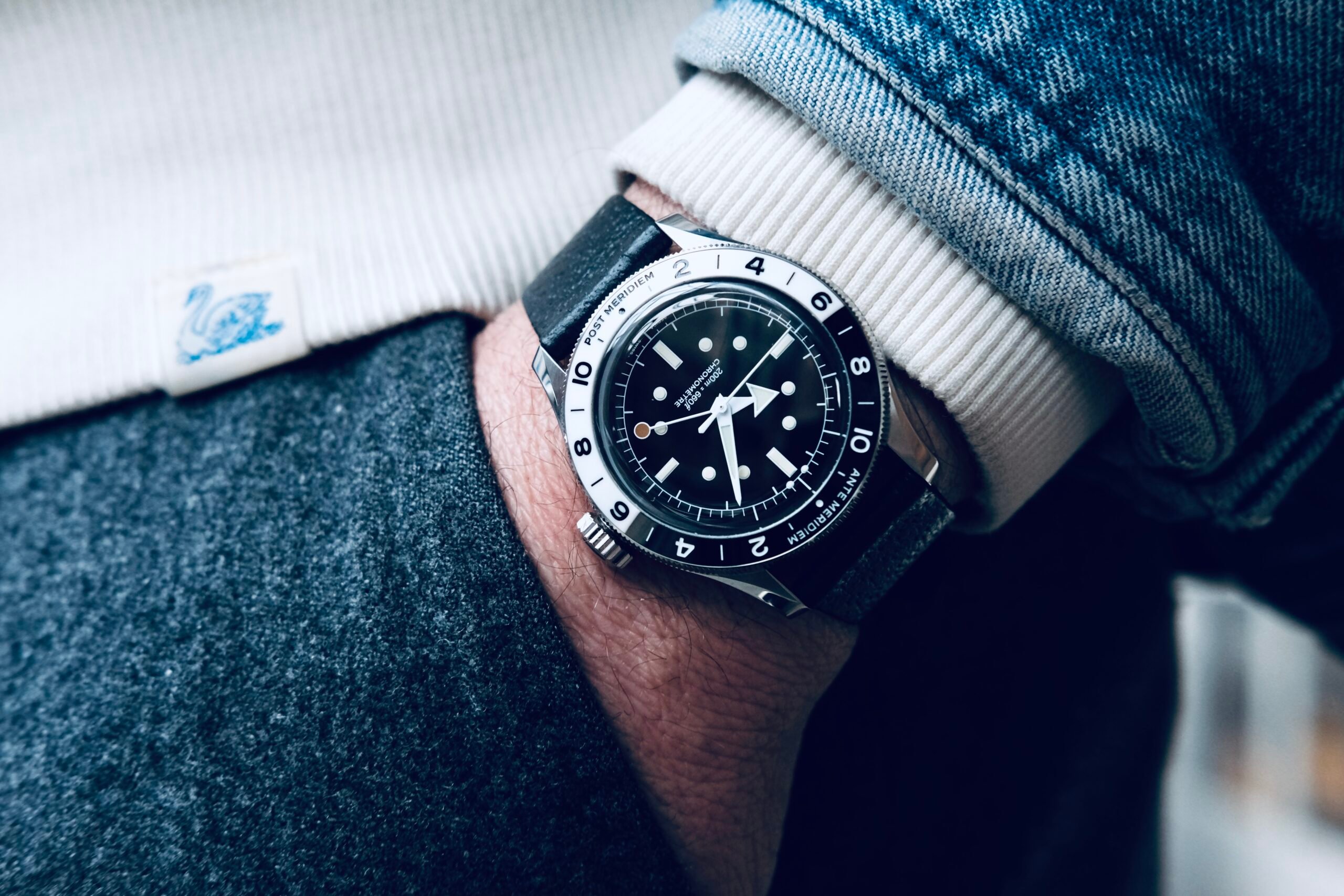 Honorable mentions go to Serica and the 8315, which Jorg recently introduced, and the Formex Reef GMT, which Thomas reviewed.
So, what does it mean to see so many GMTs pop up at Windup? This is only my opinion, of course, but to me, this is a significant indicator of the direction in which the independent watch industry is moving — bigger and better. It also exemplifies what makes independent brands unique and a force to reckon with. These brands can react quickly to the release of new calibers that can do more for less. This proves again that independent brands are agile. They can adapt an existing model or create a new one within months. Again, they are not burdened by red tape, legacy, and bureaucracy.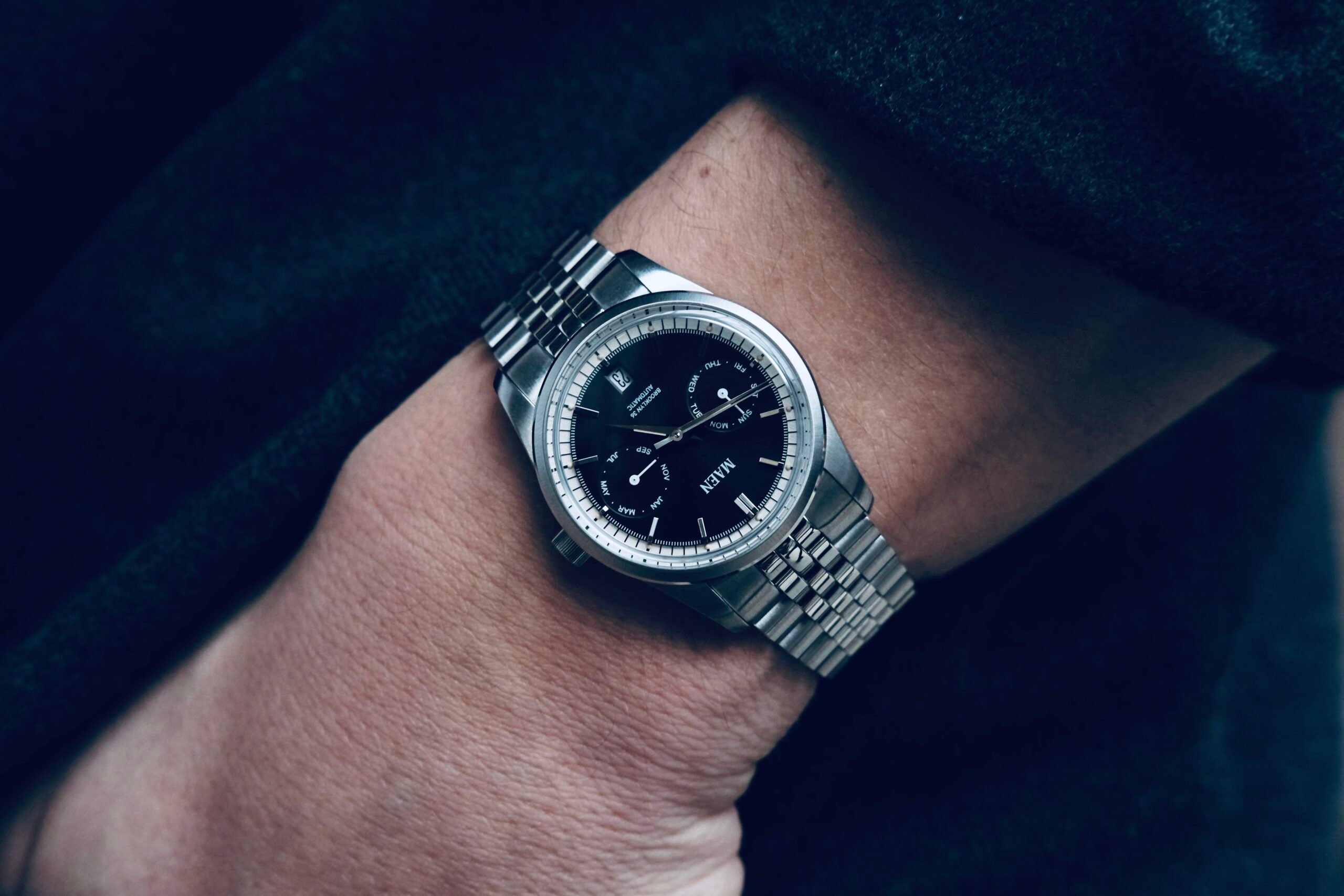 A resurgence of everyday timepieces 
The second theme I noticed is the popularization of elegant everyday watches. While Rolex offers the Oyster Perpetual and Longines offers the Master Collection, independent brands have their own. Remember Maen? The brand gave us a sneak-peak of its next release, the Brooklyn 36. As far as I know, it will be the only 36mm mechanical timepiece with day and month sub-registers. It has a little pusher hidden on the case side to change the month. The Brooklyn 36 not only serves as the first example I have regarding the resurgence of elegant watches, but it also shows that independent brands caught on to the trend that Rolex perpetuated with the Explorer ref. 124270 — smaller watches.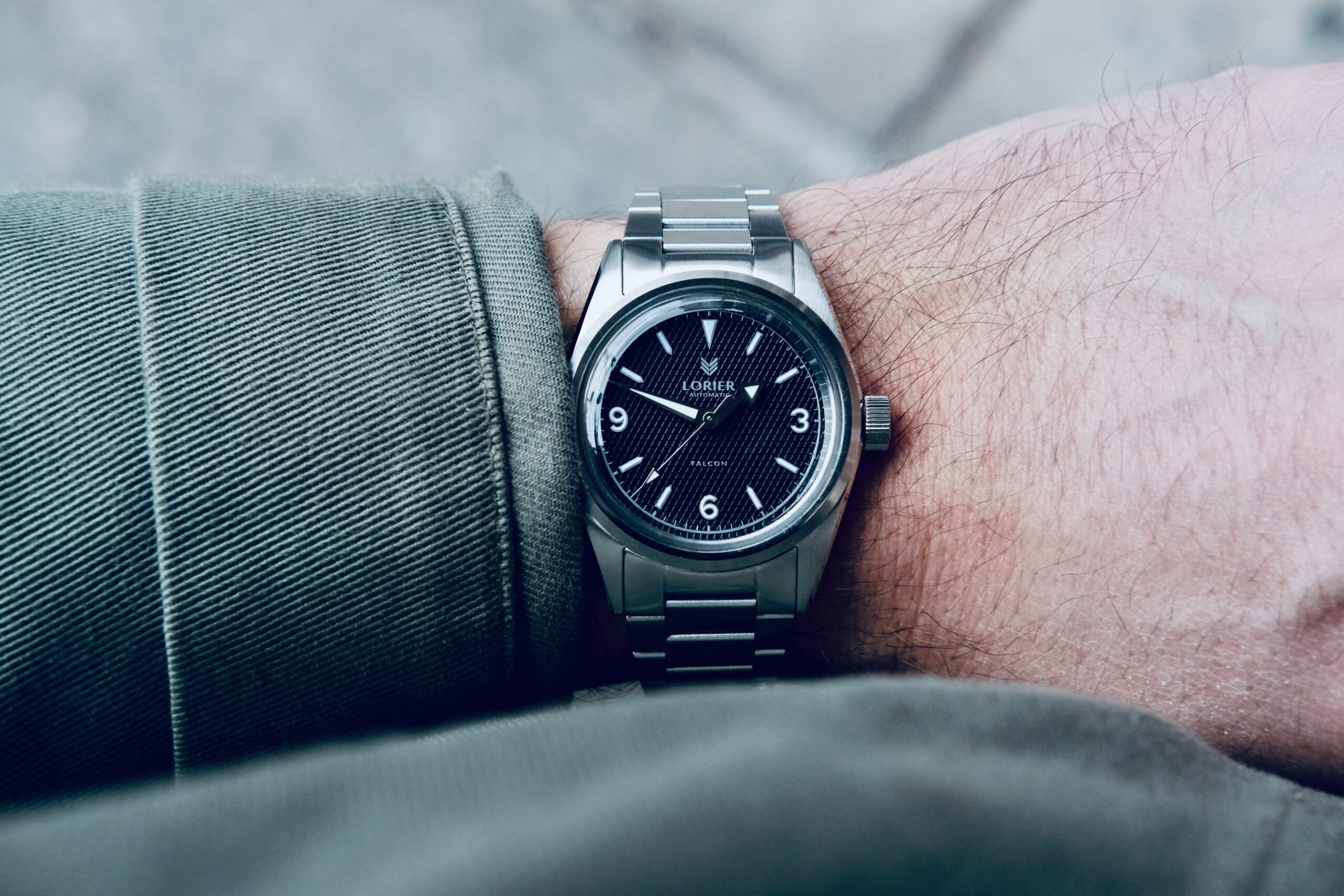 This is the point in the article where I will mention my favorite watch of the fair — the Lorier Falcon III. As you'll recall, I mentioned Lorier earlier talking about GMT watches. The Falcon has been in the brand's catalog for a few years and just got a complete makeover. It now comes in only one color variant (like the brand's diver, the Neptune) and displays the iconic 3-6-9 dial. The painted markers have silver surrounds, the handset has been updated, and the case has kept its ideal dimensions (36 × 44 × 11mm). Lorier has also updated the bracelet and made the links thinner and rounder. The Falcon retails for US$499 and will restock in the near future.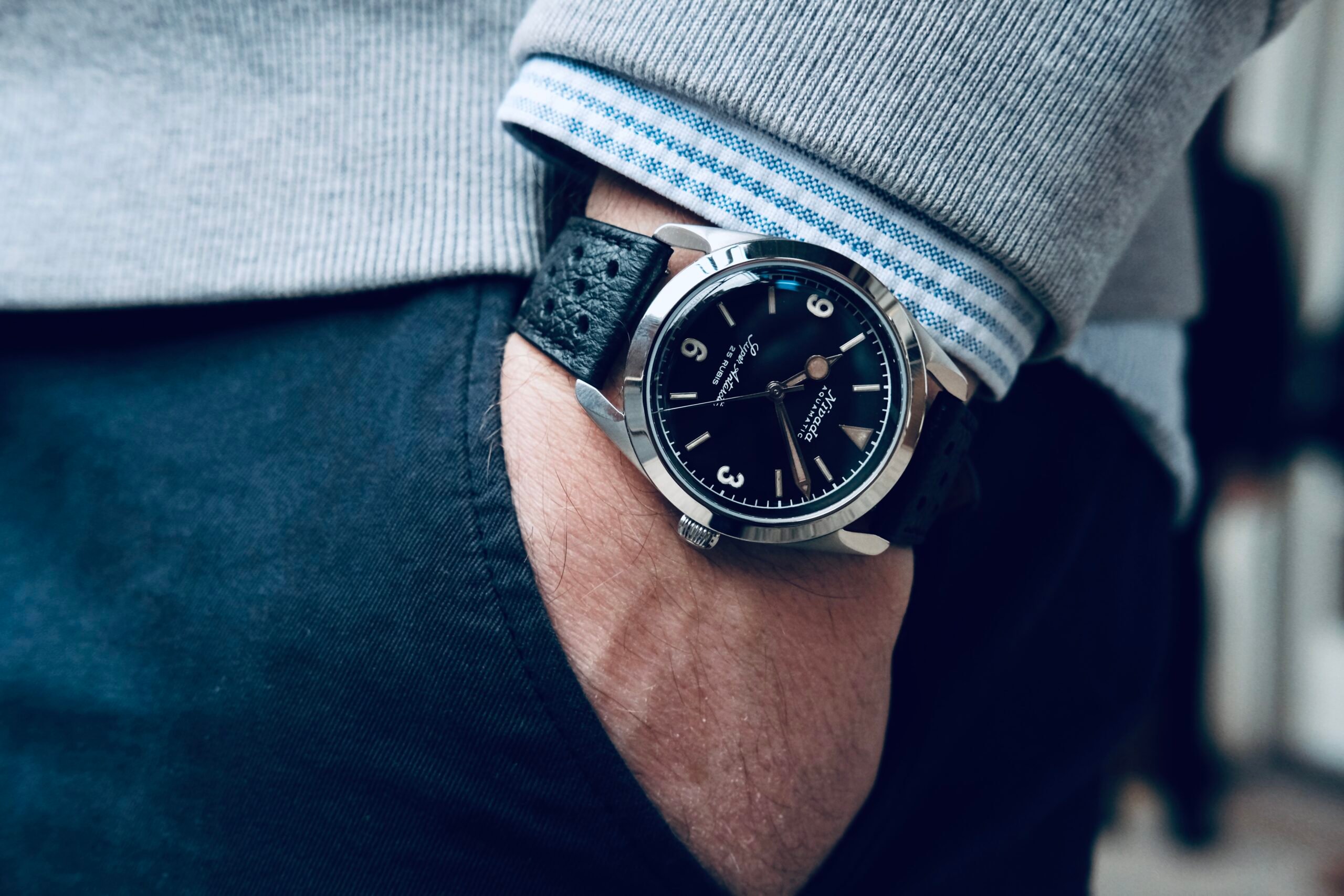 Although the following timepiece may better fit in the category of sports watches, it makes for a great daily wearer. Nivada Grenchen announced a brand-new version of the Super Antarctic — the collection that Balazs reviewed earlier this year. This new version also comes with the 3-6-9 dial configuration, and it is endowed with copper-looking aged lume on the hands and markers. Besides the fact that it's a capable timepiece, I love the treatment that Nivada gave to this new version. The specs stay the same as the previous versions, so I will refer you to Balazs's article while letting you enjoy the photo above.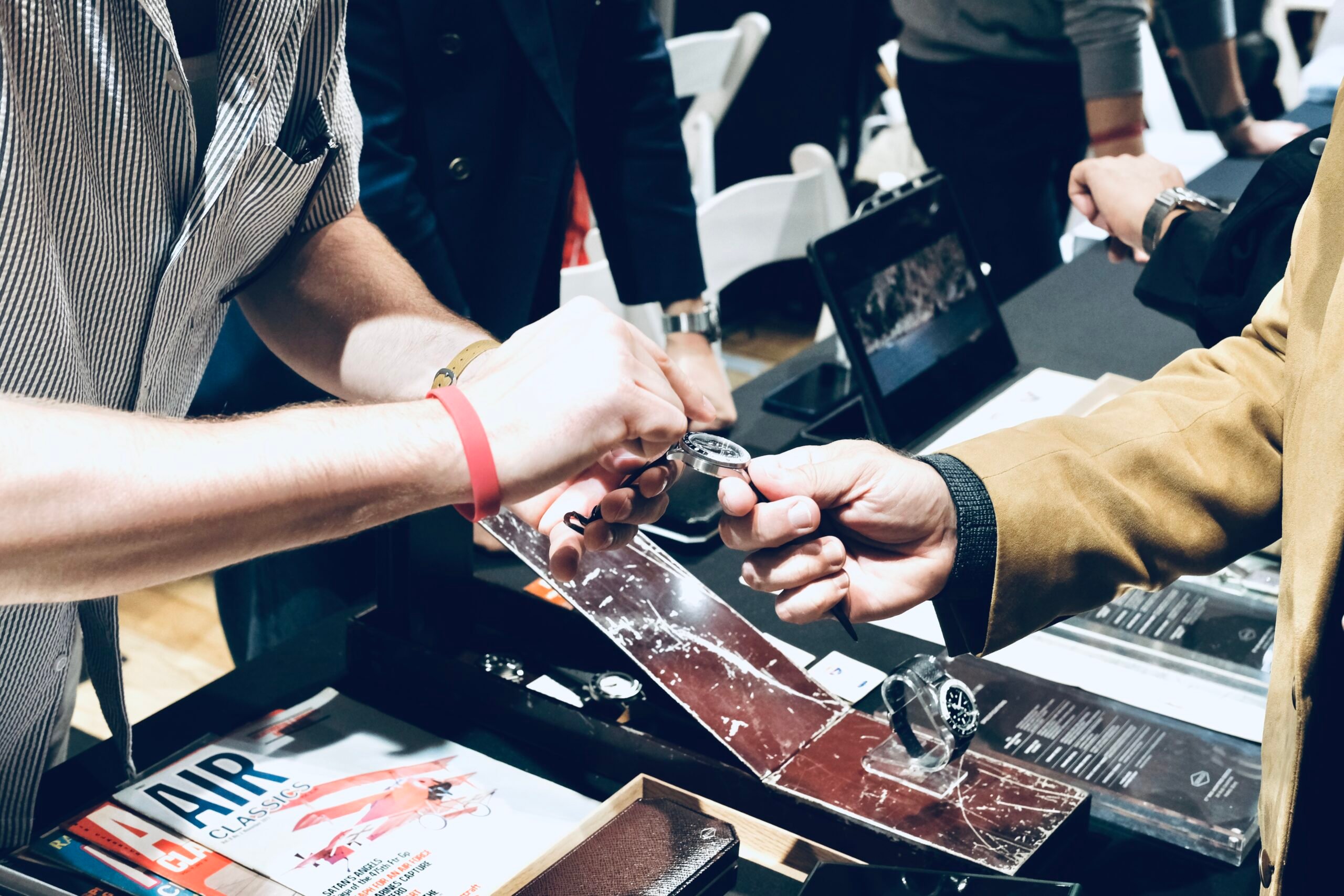 Other highlights
While I highlighted GMTs and everyday watches, a few more things must be said about the Windup Watch Fair. There was a strong presence of some heavy hitters like Christoper Ward, Laco, Hanhart, Farer, Oris, and Zodiac. However you would personally categorize these brands, we can perhaps agree that it is great to see Oris alongside Lorier and Zodiac alongside Nodus. What these brands have in common is that they offer a variety of watches for great prices. You know, the types of watches that many of us can afford. And seeing all of these brands next to each other shows that the independent watch industry is strong.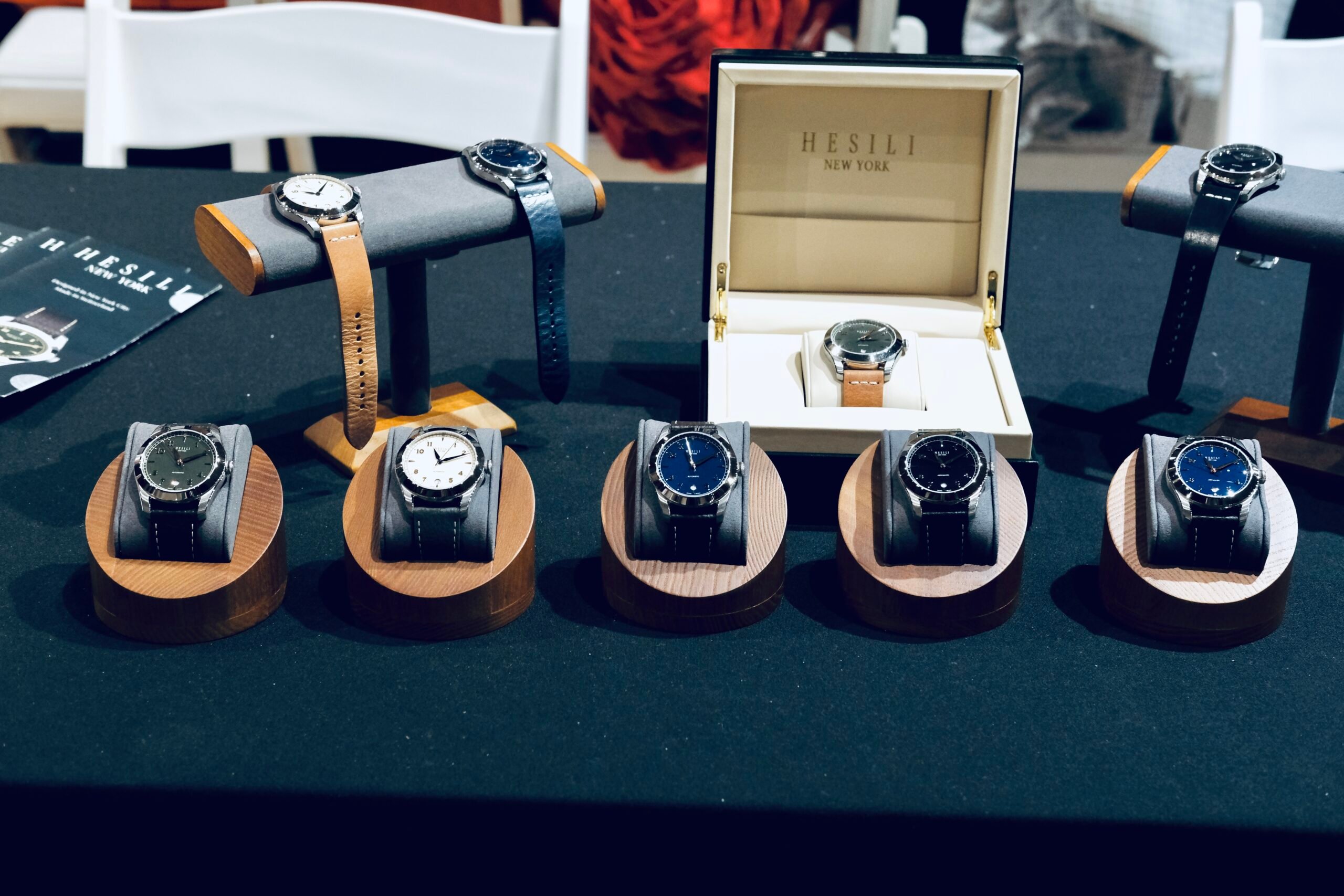 Although I first felt that three days would be too long for a watch fair, I was mistaken. I wish the fair could have continued for another two days, to the detriment of the presenters' health.  There was just too much happening and so little time to cover it all. While most brands exhibiting presented an average of 3–5 collections, some only had one. Such is the case with the New York-based brand Hesili. There were also brands I'd never heard of, which only indicates that I don't inform myself enough. And some of these brands offer something rather unique.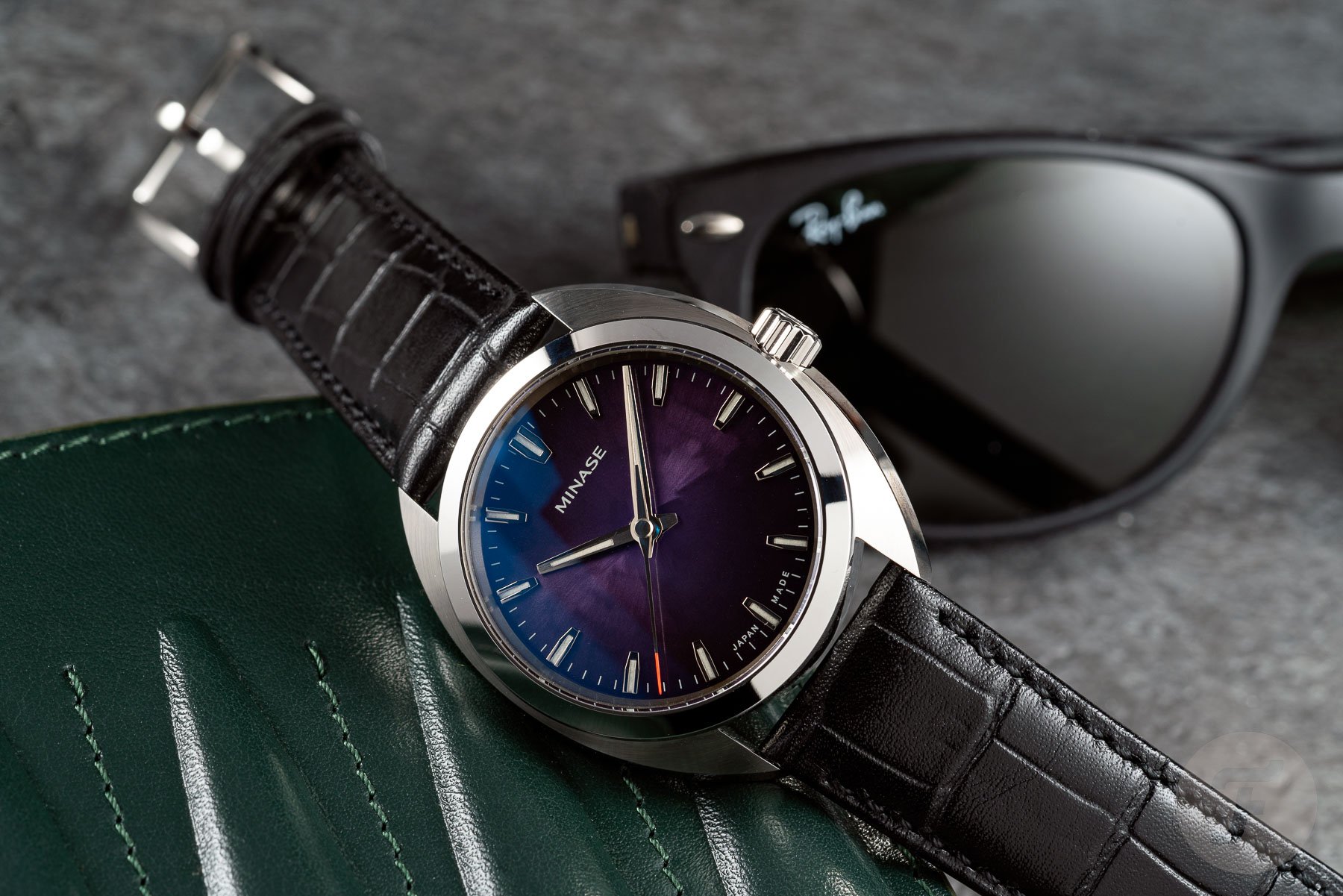 Unique propositions
There was Vortic, which refurbishes antique pocket watch movements and dials to put them into titanium cases, as well as The Abingdon Co., which makes purpose-built watches for women. Also present was Minase, which presents exquisite handmade Japanese timepieces (I had heard of this brand through its recent collaboration with Fratello). There were also brands that the Fratello community is familiar with that showcased their collections to many watch enthusiasts. These brands included Studio Underd0g, anOrdain, Baltic, and Vertex.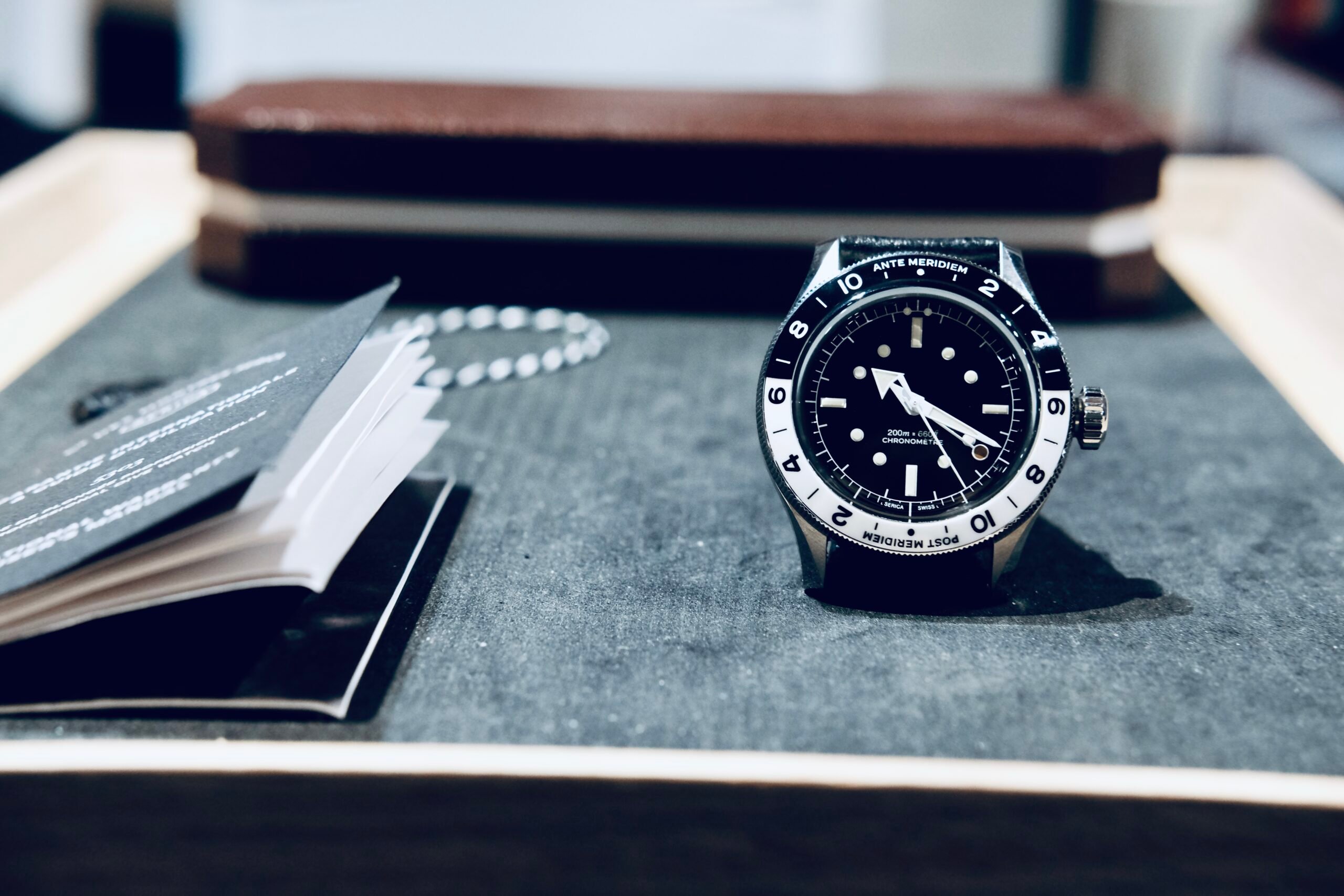 By reading this article, perhaps you've become acquainted with brands you didn't know about. In a sense, that's what a watch fair is for. And I hope that you have a keener appreciation for what independent brands do and how much they've accomplished. As it is exemplified by the boom of GMT watches, independent brands are hard at work to bring exceptional value to the greater watch community. Because when you buy a Jack Mason Strat-o-liner or a Lorier Falcon, you don't choose price over quality. Rather, you get both. And say what you will about a 3-6-9 dial or a bi-color GMT bezel. No, they are not new, but they can be revisited. And the brands mentioned in this article are particularly skillful at doing just that.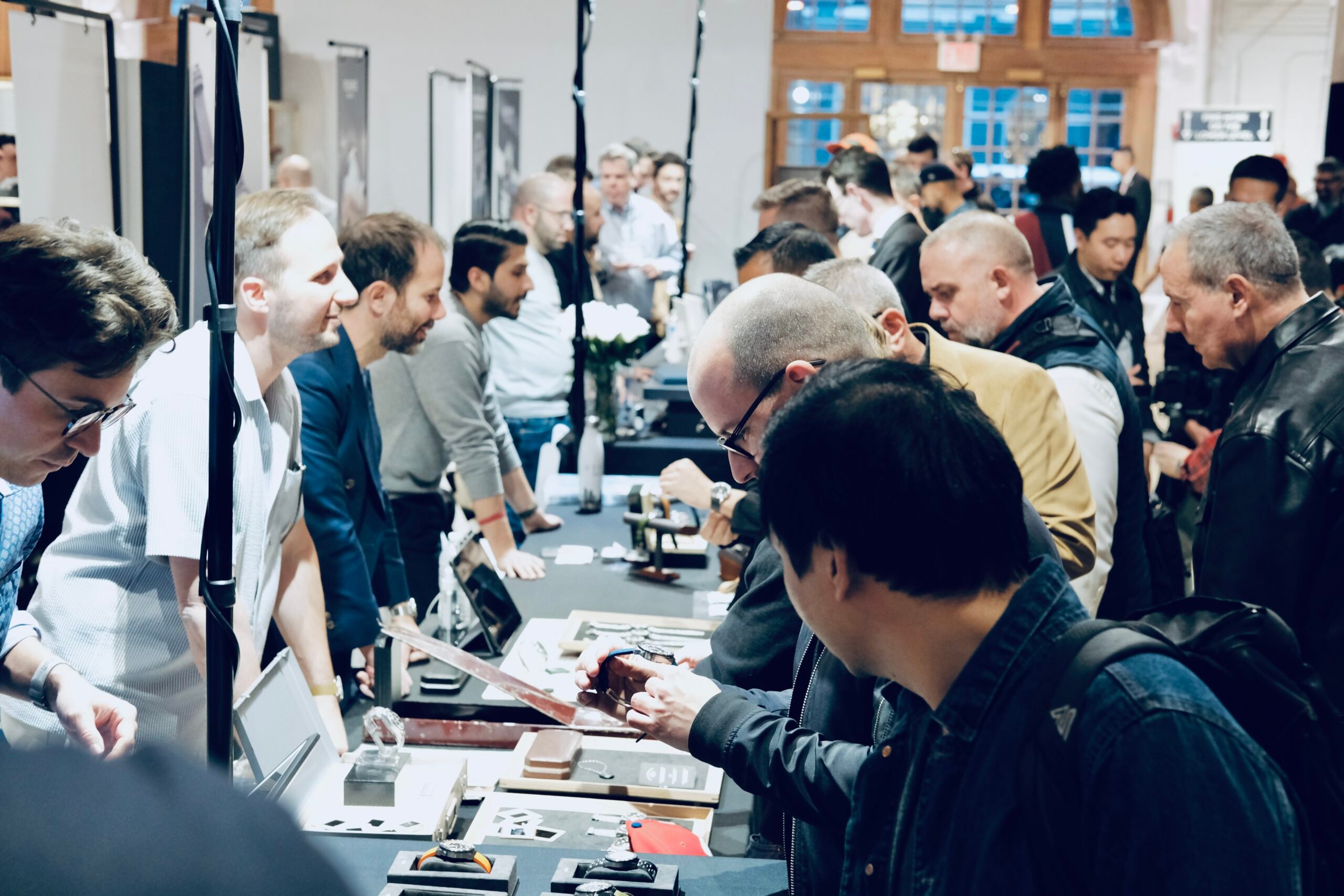 Final thoughts 
In a nutshell, the independent watch industry is absolutely bustling, and it is not about to slow down. Each time a movement manufacturer releases a new caliber, it will pop up in a new watch. Each time a brand creates a new type of clasp, it will be repeated and improved. All brand owners I've spoken with agree to the following reality: competition is tough within the independent watch industry, and one must constantly improve and offer better value to survive. This might seem unhealthy and exhausting — because it is — however, the benefits are many. We watch enthusiasts keep getting better-quality watches and more unique designs. 
And do you know what was perhaps the best takeaway of the entire three days of the Windup Watch Fair? It was the camaraderie of it all. During the three days of the fair, I saw brand owners visiting each other's booths to ask questions. How did they get this movement to fit in this case? Where did the idea for this dial layout come from? The fair was buzzing with enthusiasm from attendees, organizers, and presenters. If you were there, please share your comments below. I would love to know what you thought of the fair.