Seiko 6R35 And Soprod: Workhorse Movements In Flux
What is the industry standard today, and where is it going?
"Workhorse movements". Whether you love that one or hate this one, as a genre, they power the vast majority of watches made. Sure, we're familiar with the old standards like the ETA 2824-2 and copycat Sellita SW200-1, but the landscape is changing. Established but previously lesser-known movement manufacturers like Soprod are coming onto the scene. Seiko is actively shifting the price of its 6RXX movement family into Swiss workhorse territory. And new proprietary calibers are redefining the specs we've come to expect from "standard" movements. All this begs the question: what is the future of workhorse movements?
To answer that, we might start with trying to define what a workhorse movement actually is. The definition changes from person to person, with many a heated debate stemming merely from semantics. Can only off-the-shelf movements be workhorses? Can companies make their own proprietary workhorse movements? How expensive is too expensive? I'm not attempting to write a treatise on watch lexicon here (there are enough of those articles already). But to get a lay of the land, we'll need to look at many different calibers, some of which you might not consider eligible. More so, as the watch industry changes and grows, definitions for "independent", "in-house" and "expensive" are also shifting. These blurred lines play a large part in the world of workhorses. But let's start gently enough with a caliber we can all agree has some real horsepower.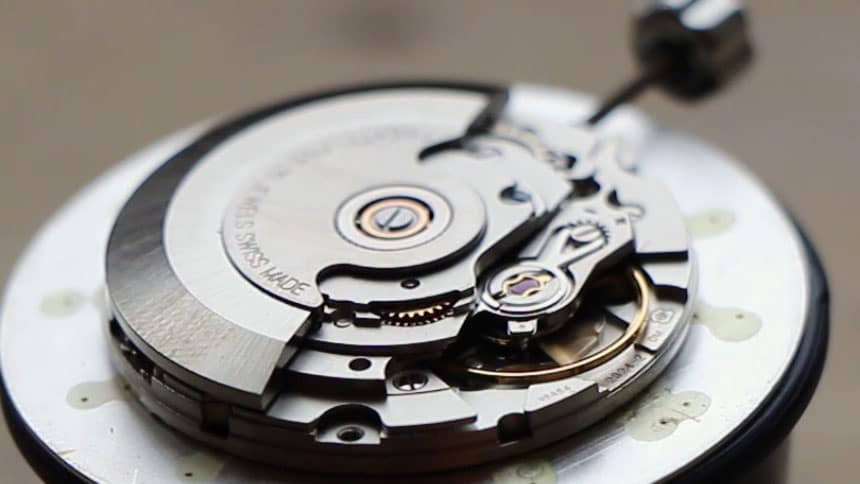 ETA 2824-2/Sellita SW200-1 — Mainstays of the industry
Even if you don't own one, you certainly know what it is. The ETA 2824-2, available for a long while from the Swatch Group, has long been regarded as the workhorse caliber to judge all others. It's an off-the-shelf standard for third-party watch companies. It often shows up, heavily modified, as brand-specific variants. Sellita's SW200-1 is essentially the same movement, but a necessary presence as Swatch continues to pare back the availability of the 2824-2 to outsiders. Sellita has no such qualms about providing its movement to the masses.
The specs are solid if a little antiquated in today's environment. It's Swiss-made with 38 hours of power reserve and a 4Hz (28,800vph) beat rate. Of course, it has automatic winding and a date wheel (as do almost all of the movements in this article). Depending on the grade, accuracy clocks in at anywhere from +/-12 seconds per day up to chronometer certification at +6/-4 seconds per day on average. Shock absorption and generally robust build quality have made the 2824-2/SW200-1 the darling choice for all manner of GADA (Go Anywhere, Do Anything) and tool watches.
The 2824-2/SW200-1's established legacy as a workhorse movement and "standard specs" make it the ideal measuring stick to compare all other workhorses against. People often zealously point to it in arguments (heated debates) when someone attempts to claim another movement is a valid, reliable workhorse movement. Which I'm about to do now.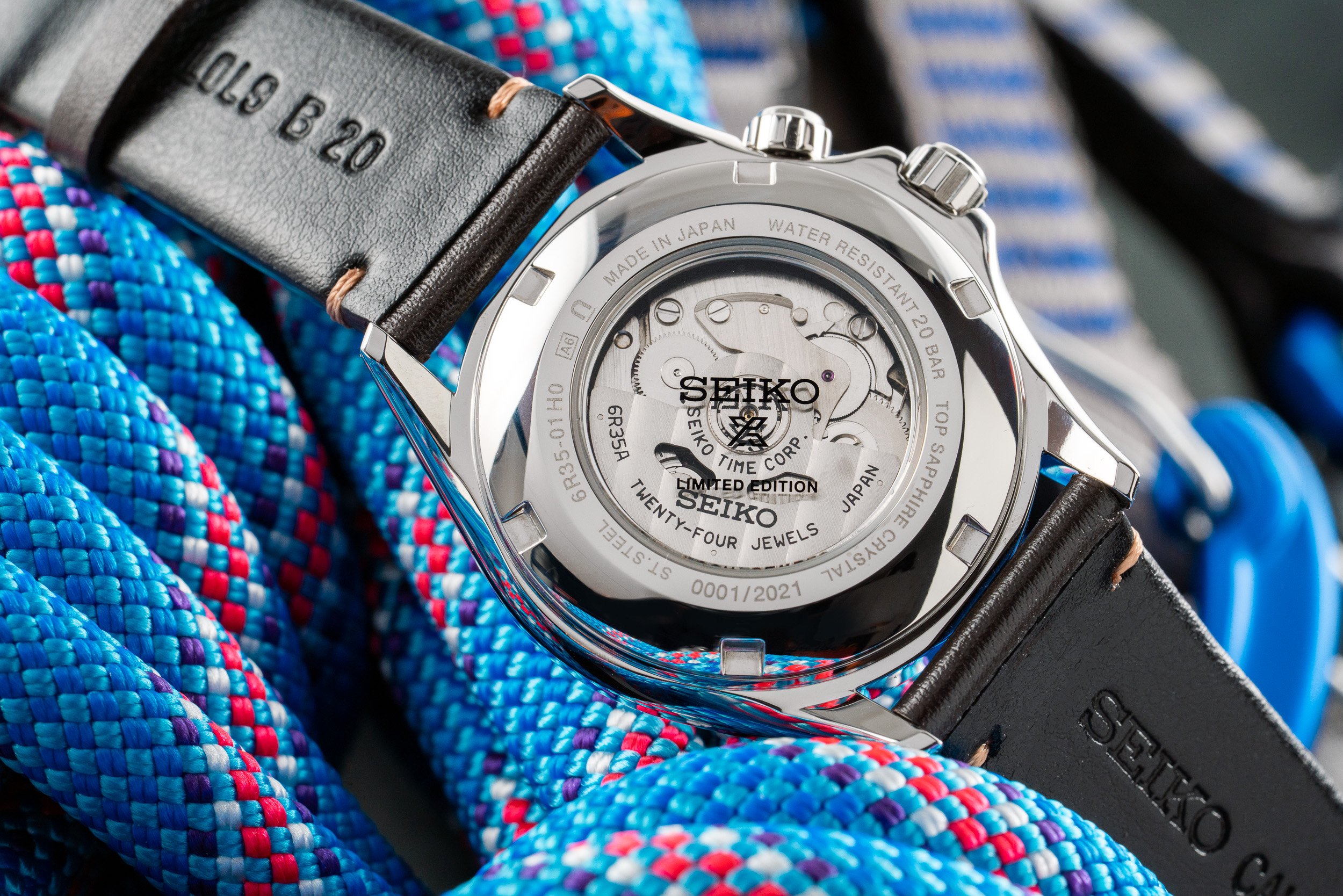 Seiko 6R
Seiko's 6R movements (ending in a 2-digit numeric code, like "6R35") are not the most numerous of Seiko's automatic movements in the watch landscape. That award goes to the 4R caliber family, in what's offered both by Seiko within its own watches and off-the-shelf by SII (Seiko Instruments). The 4R movements are good movements for the money and populate a huge market segment. They're dependable and affordable (and usually come in affordable watches). They also allow for automatic mechanical watches at a price point below that of watches equipped with a 6R or Sellita. But because of that, we'll leave the 4R's out of the workhorse conversation and allow that debate to rage another time. For comparison purposes, we're interested in movements with slightly higher build quality.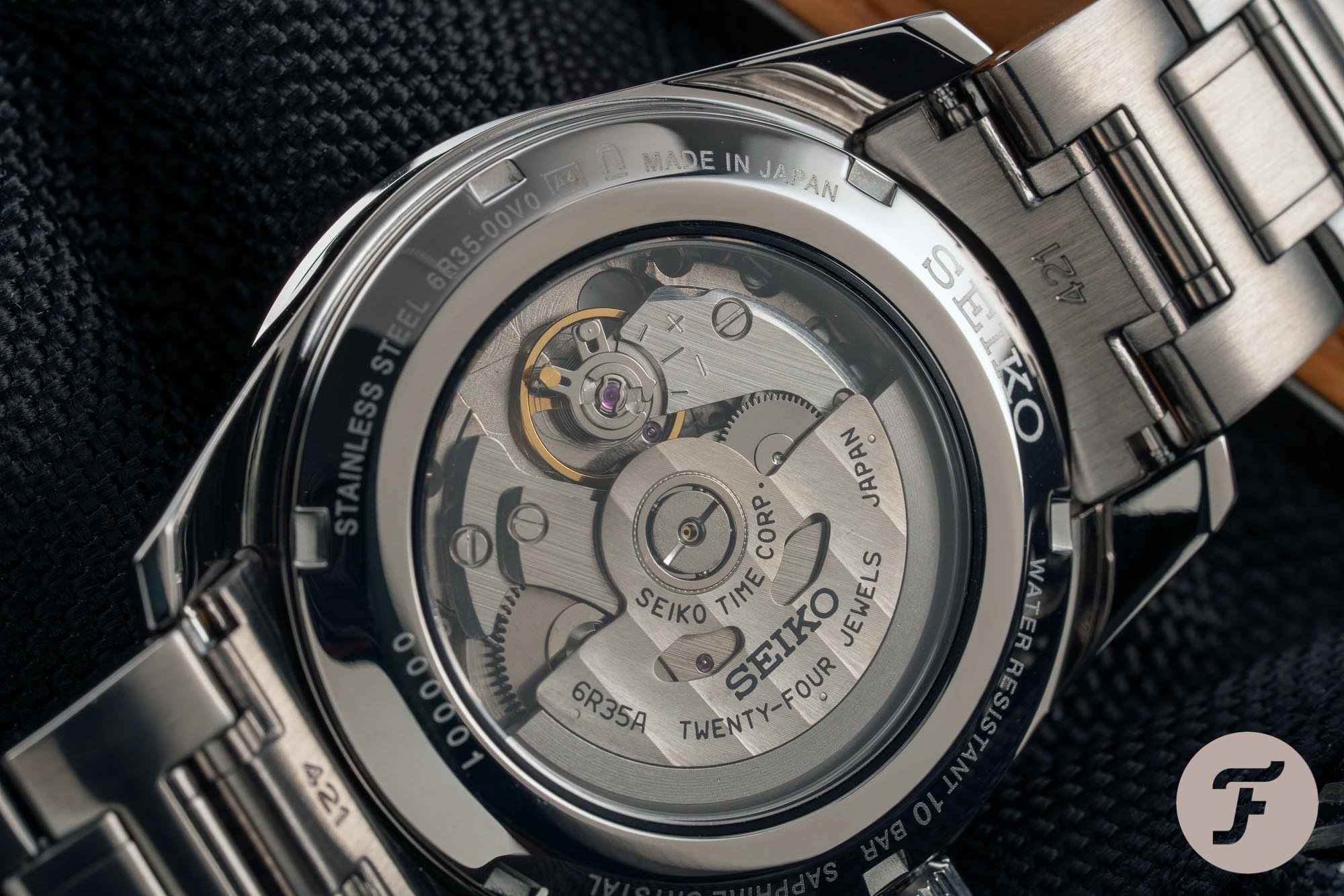 6R15 & 6R35
The 6R movements were long regarded by many as a robust, budget alternative to the ETA 2824-2/Sellita SW200-1. The 6R was to the Swiss standard as 4R is to 6R. Until recently, a 6RXX could be found in some seriously tough watches for well under $1000, and often, under $500. That value-to-spec ratio made up much of what put Seiko on the enthusiast map. But in the past couple of years, that has become less of the case. The newest 6R standard, the 6R35, found its way into new watches that strategically cost significantly more than comparable earlier models equipped with the previous 6R15.
The now-defunct 6R15 fairly closely follows the specs of the Swiss standards. It runs a reduced beat rate of 3Hz (21,600vph) but that's compensated with an increased 50-hour power reserve. Shock absorption is present. Seiko states an accuracy for the 6R15 of +25/-15 seconds per day, but users' mileage varies wildly, with most claiming pleasingly tighter tolerances. The 6R35, the replacement for the 6R15, sees an increase in power reserve at 70 hours.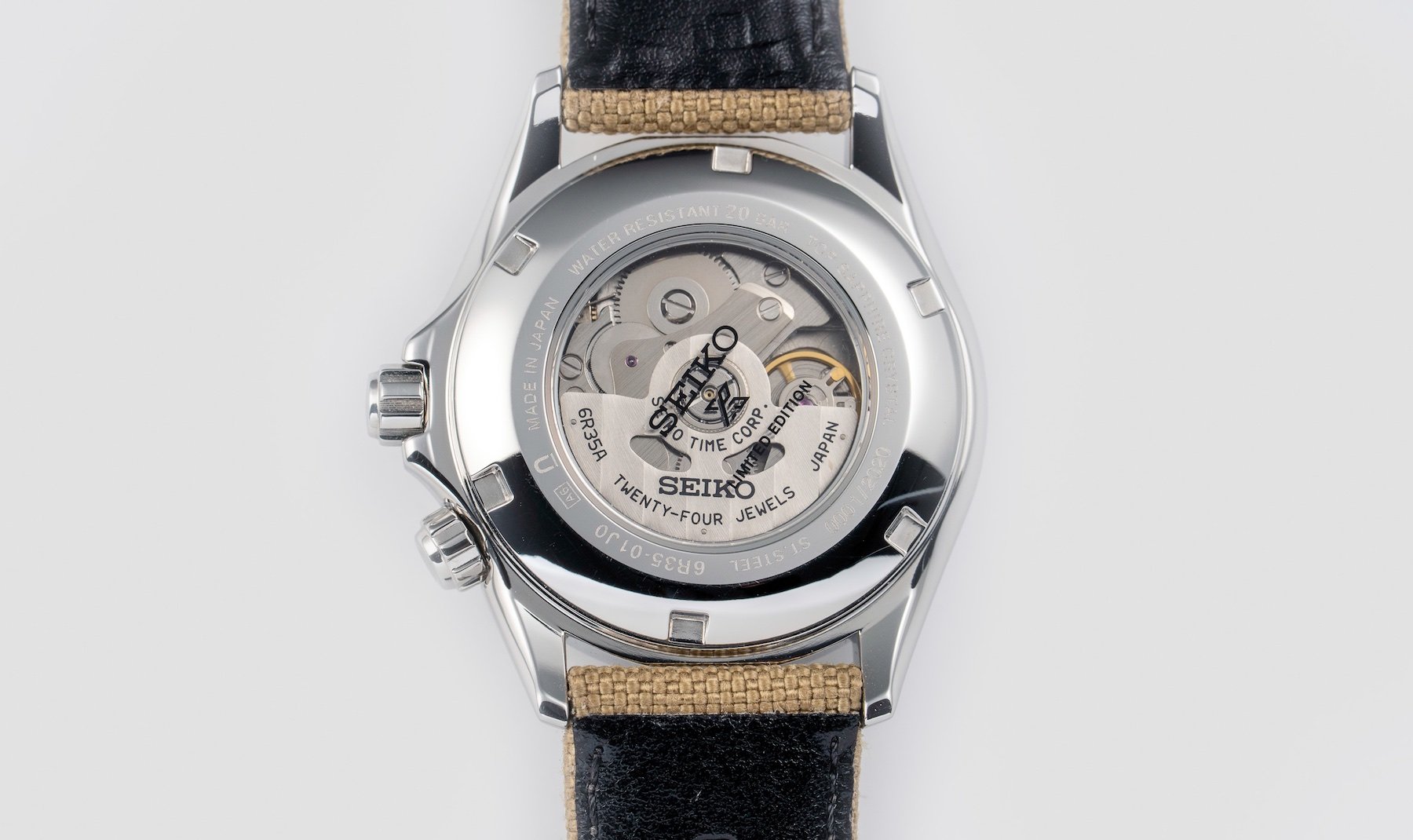 Is it more than or less than?
The 6R35's power reserve is almost double that of an unmodified ETA 2824-2. Via specs that are important to the user, the 6R35 shines. That is to say, on paper, the 6R35 out-"ticks" the ETA/Sellita standard. That may make it a clear winner for some. But there's a conversation to be had on comparisons of build quality. As a caveat, I'm not a watchmaker, so my interest is more in lived experience. Others more knowledgeable than I have done better technical comparisons.
I think it's safe to say that there is an empirical difference in quality. Part of the evidence comes from pricing. Seiko did the work to produce a robust yet affordable workhorse movement. Its engineers shaved every bit of fat they could from within the movement to the methods of manufacturing and assembly to come to the 6R and its previous unbelievable value. ETA never strove for the 2824 to be the most efficient mechanical machine it could possibly produce. ETA, of course, wants to make money. But the company simply make something that is good. Quite good. Good enough that we consider it a standard. You can call it comparing apples to oranges, with both companies and movements striving towards goals. But the difference felt in handling, adjusting, and seeing a Seiko 6R versus an ETA 2824-2 is stark. In my lived experience, the Swiss win.
It seems that Seiko is betting that specs like (or especially) the power reserve make the 6R35 and the watches it comes in as good as the comparably Swiss-equipped. This is evident in the brand's aggressive move up-market in pricing as it releases new watches powered by 6R variants that inhabit the same price bracket as Swiss workhorse movements, the $1,000-2,000 range. My question is, what about the 8L?
Why not 8?
In my mind (and I may be wrong… I'm often wrong) the 8L35 caliber that Seiko makes is more comparable to a higher-grade ETA 2824-2 than any 6R. It finds its way into watches that cost similarly to those equipped with higher-grade 2824/SW200s. It's hand-assembled, beats at 4Hz, and has a power reserve of 50 hours. I haven't had the chance to handle one, but I hear the finesse of the craft is tangible. It also exists almost exclusively in Seiko's high-end dive watches. As pricing has increased in Seiko's lower-level offerings, so too have Seiko's Marinemasters and the like, which are now in the $2,500-4,000 range.
In a perfect world, I would prefer that Seiko lean into its 8L calibers a little more as a premium workhorse offering than inflate the 6R. However, Seiko keeps the 8L for itself and limits it even within the brand's own catalog. The 6R is available to third-party watchmakers and still remains less expensive than ETA/Sellita, for now.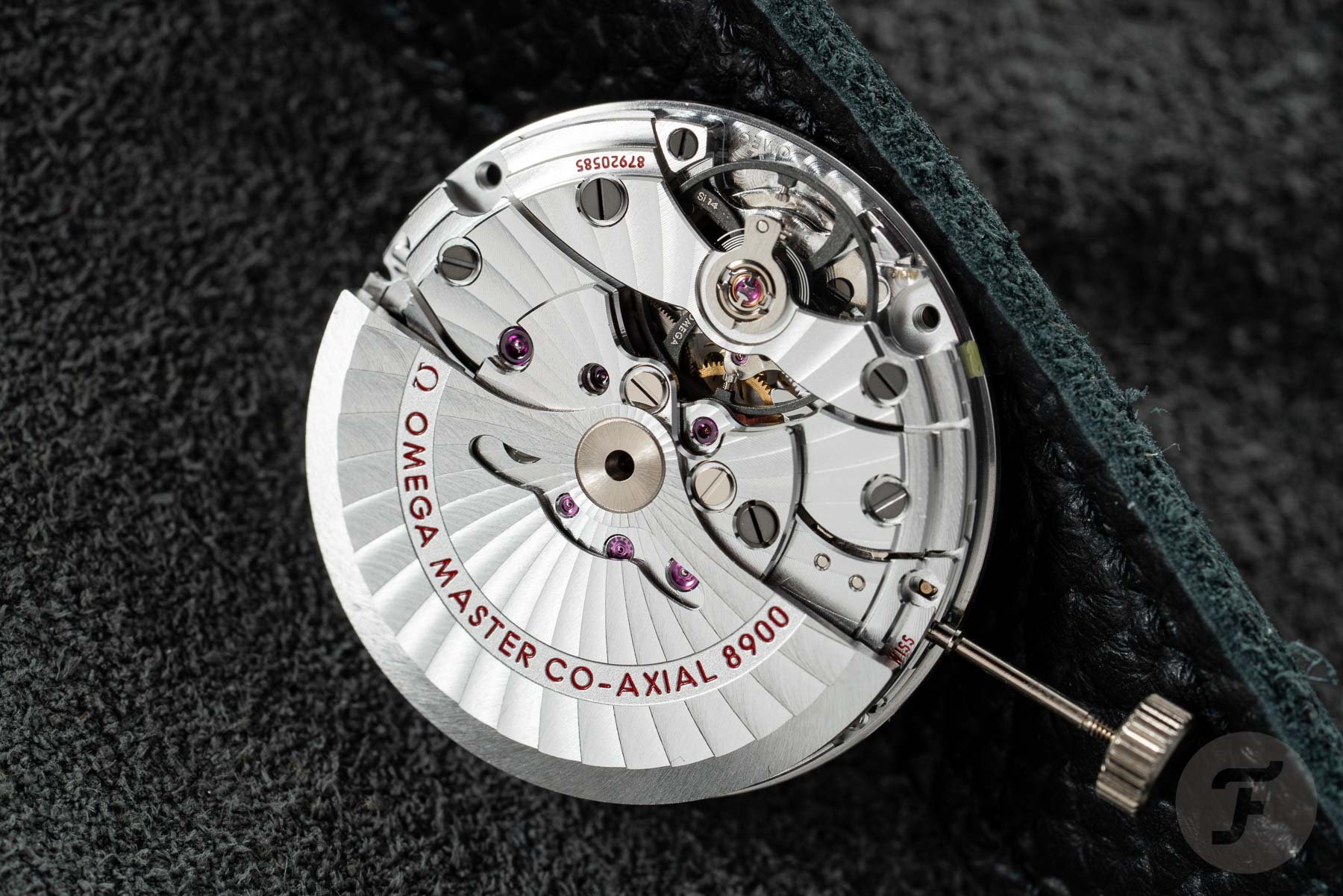 Industry titans
Brand-exclusive workhorse movements are everywhere. Seiko's 8L35 is an unadjusted version of Grand Seiko's 9S55. Grand Seiko replaced the 9S55 with the 9S65 for its own watches. Grand Seiko's standard automatic sports watches, like the SPGR317, use the 9S65. These range in price from $4,000-5,000. It is a premium movement if still "standard" in that it has no added complications or complex technology. Specs include a 4Hz beat rate (28,800vph) and a stated accuracy of +5/-3 second per day, touching ETA's highest chronometer status. We get the best of both worlds, hearkening back to the 6R35, with a 70-hour power reserve. It's a solid movement, but one you'll only get from Grand Seiko.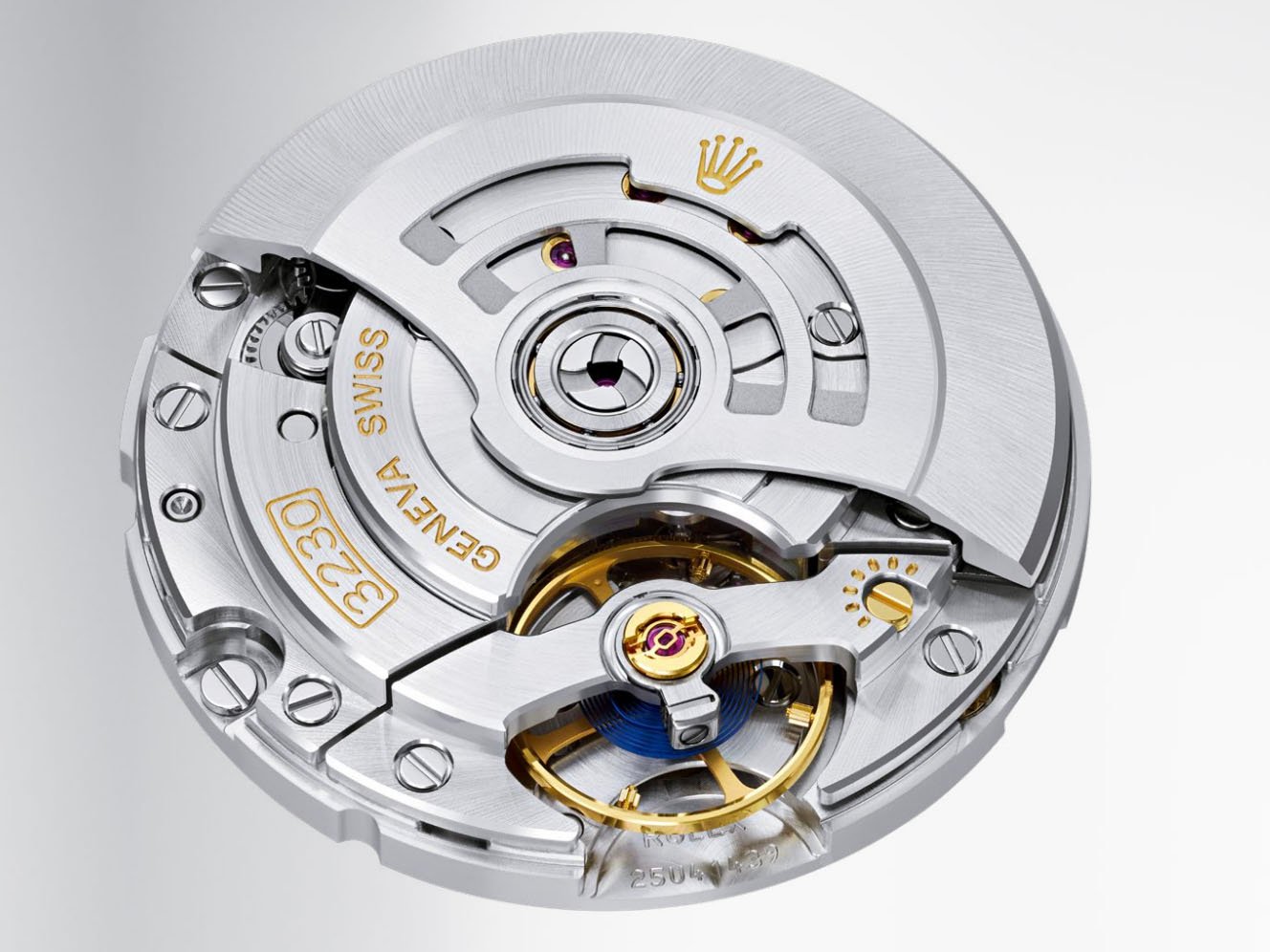 Omega and Rolex
Just about all of the big flagship luxury watch houses have in-house/proprietary equivalents of their own workhorse movements. For $5,500, one can get an Omega Seamaster Aqua Terra 150M powered by Omega's 8900 caliber. The 8900 employs the Co-Axial escapement, an excellent design inherited from George Daniels. Lots of other technological developments make for a certified chronometer with 60 hours of power reserve and magnetic resistance to 15,000 gauss. Rolex's offering is the 3235, another chronometer with 70 hours of power reserve and resistance to magnetism (though not 15,000 gauss). Both are excellent movements found in excellent watches. But in the case of Rolex, how easy is it to "find" one of the brand's watches nowadays?
Let's shoot straight about pricing and the intended market as well. "Workhorse movement" is a term that (for me) implies a certain robustness and reliability about the watches these movements are found in. Rolex used to be a tool-watch company (though the brand does make other watches too). Don't get me wrong, its watches are every bit as robust as they ever were, more so in fact. However, the insane market surrounding Rolex disqualifies its watches as reasonable candidates for the use and abuse that rough, regular, work/play wearing beats into a watch. Omega is hardly better. A price of $5,000 is too much for a watch meant to be treated tough, unless you're sponsored or in the movies.
Is it just me, or…
But we are flirting dangerously with subjective experience and the arguments that arise from different perspectives. My needs for a watch to accompany me daily through whatever I'm putting myself through are different than yours. Perhaps my definition of "workhorse movement" is outdated, and an exclusive luxury watch fetching top dollar is an adequate "workhorse" for many with lifestyles different than my own. However, I contend that watches that approach $10,000 are unrealistic "daily beaters" for a large portion of watch enthusiasts, no matter the excellence of the workhorse movement within.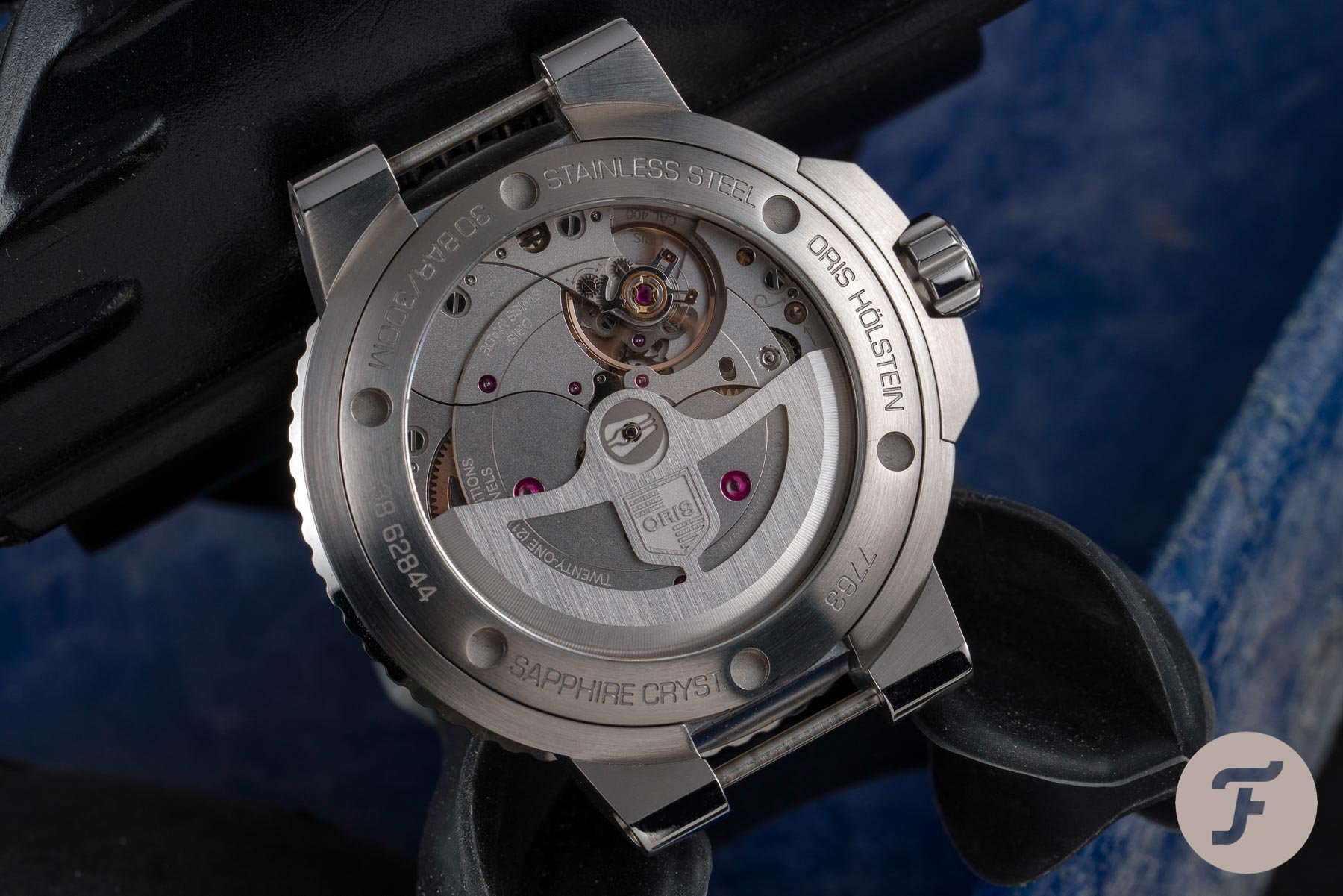 Tudor and Oris
This need for not-so-luxury dependability is met in part by other brands existing in the lower levels of pricing and availability. The Tudor Pelagos employs the in-house/Kenissi caliber MT5612. This is another COSC-certified chronometer movement with 70-hours of power reserve. The Pelagos sits just shy of my $5,000 threshold at $4,725 MSRP. Oris's Calibre 400 watches have an incredible five-day power reserve, chronometer accuracy, and anti-magnetism. They come in around $3,500, which is not much (or any) higher than many ETA/Sellita-equipped watches.
There are brand-specific examples everywhere. A few remain independent, like Nomos and Oris. But we're seeing much of the development in workhorse standards come from organizations with enough resources to privately fund their own research and development. This is fine for consumers that are content with shopping brands or conglomerates for movement technology. Healthy competition has always been the driver of innovation. But these exclusive movements can only do so much for furthering the conversation and industry as a whole. Smaller companies still must rely on what's available on the open market. And, as RJ clearly illustrates, "exclusive" is hardly ever just so.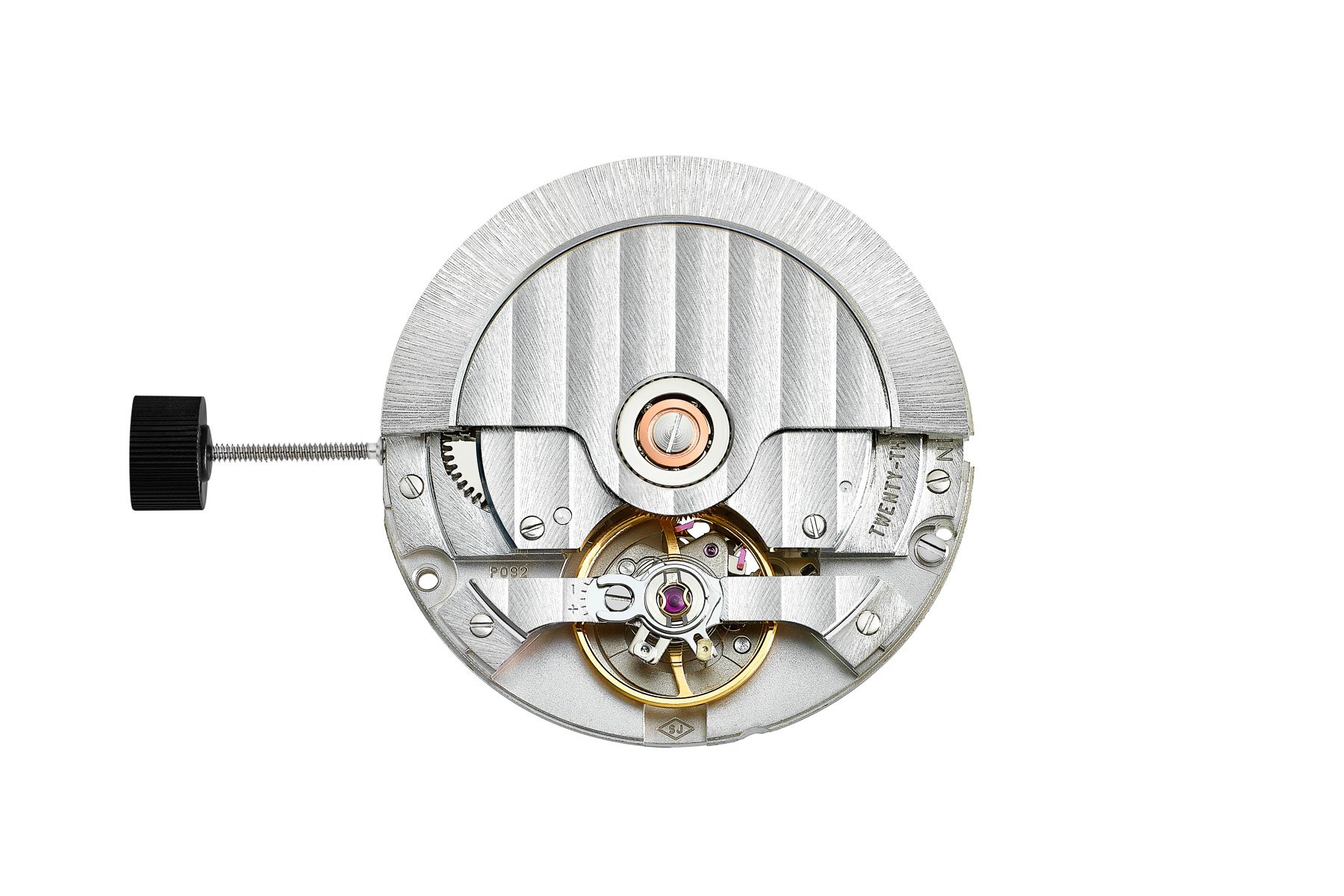 Independent streak
There are independent movement makers championing new options for watch companies that rely on off-the-shelf calibers. Soprod is a holdover from when ETA was still the supplier of off-the-shelf movements. Like Sellita, Soprod was a partner company involved with manufacturing. Over the years, it has developed its own movements available for third parties, expanding the playing field even further. Serica uses the Soprod Newton in its 5303 dive watch. The Newton comes closer to ETA and Sellita in specs (no surprise), with a 44-hour power reserve and an admirable accuracy of +/-4 seconds per day.
Openmovement promotes itself as the first open-source watch movement. All of the movement's 3D design files are available online for the community to use and work with as they see fit. One might consider it the antithesis of tightfisted copyrighted design typical of any industry. The "OM20", which isn't yet available, is only a three-hander with no date, with a 50-hour power reserve. I haven't heard about any Openmovements making their way into watches yet, but I'm curious to see how this experiment in watchmaking and sociology plays out.
Miyota (part of Citizen Watch Group) and Seiko Instruments are hardly independent, but they are a large part of independent watchmaking with the movements that they provide to other brands. Their business models are good examples of trickle-down availability, as the calibers they make available to the market are already present in their own catalogs. As far as innovation goes, none of the workhorse calibers leaving Seiko or Miyota are cutting edge, but some, like Miyota's 9039 and Seiko's NE15, are respectable workhorses.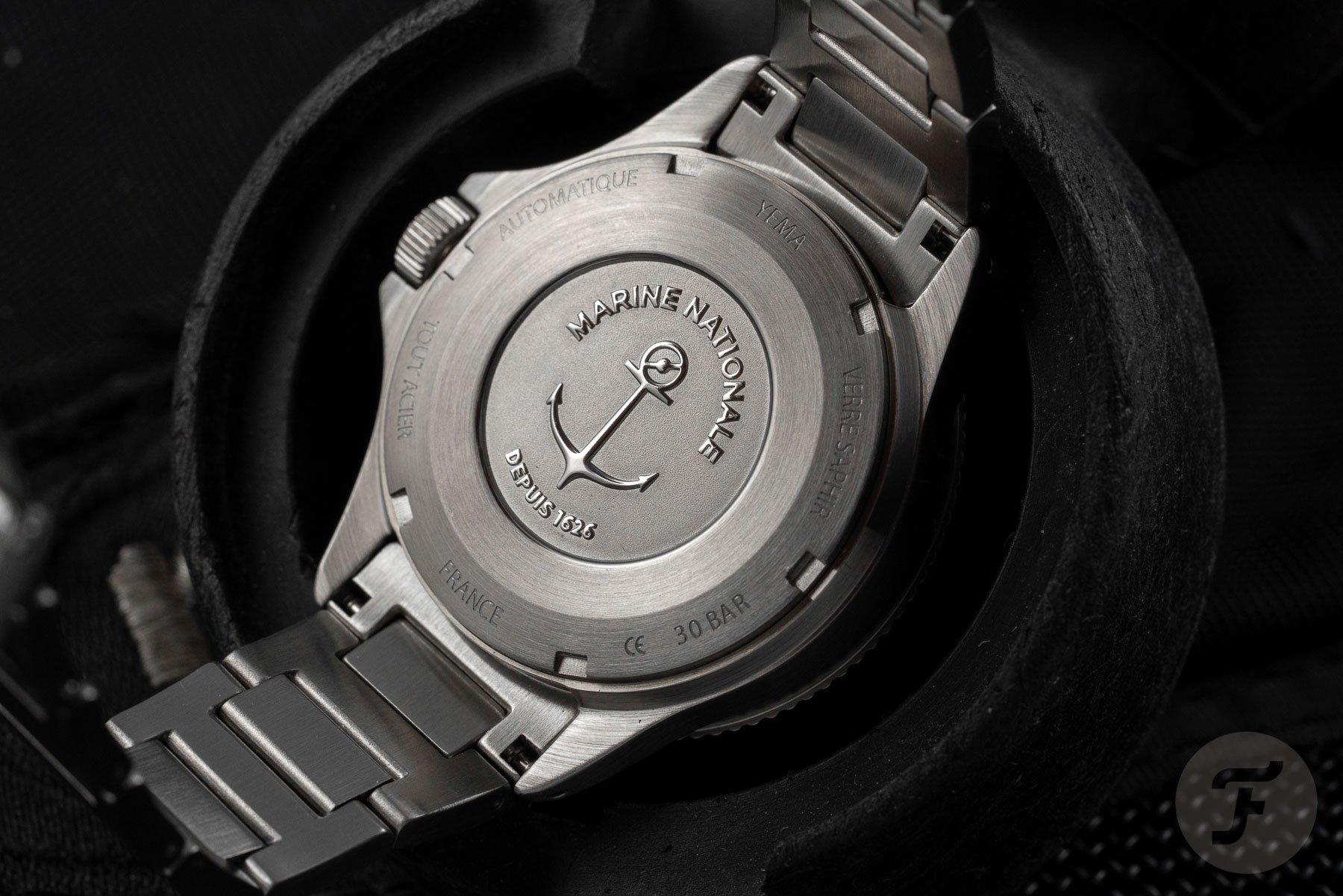 Blurred lines for a happy medium?
It would appear that those with the resources to develop new and improved workhorse movements are luxury watch companies intent on keeping the results of their hard work for themselves. That's all fine and good. But it limits the rate at which development and diversification as a whole can take place across the industry. Many smaller players are left out of the game, dependent on the much slower developments coming out of the caliber manufacturers available to them. Worse yet, watch owners interested in new, exclusive workhorses are limited to the single brand offering the technologies or design they're interested in. As increased specs in power reserve and anti-magnetism become more the norm, the ETA 2824-2 and Sellita SW200-1 will become dinosaurs. That may not be a problem, considering watch collecting as a genre is almost Jurassic in the modern day.
But that's not the reality we're seeing. Yema, a relatively small independent, has its own "in-house" workhorse movement, the YEMA3000. Other independents are releasing watches to the market with their own workhorses. As the Swatch Group and Rolex hold ever-fast to their intellectual property, the rest of the industry is responding with resiliency, keeping pace or better with the big boys. This has much to do with the immense collaboration that is occurring behind the scenes to drive development across the industry. The truth is that collaboration is everywhere. As RJ points out in his piece on in-house movements, hardly anyone is actually doing everything "in-house". And aside from some questionable marketing, the buyer is the one benefiting.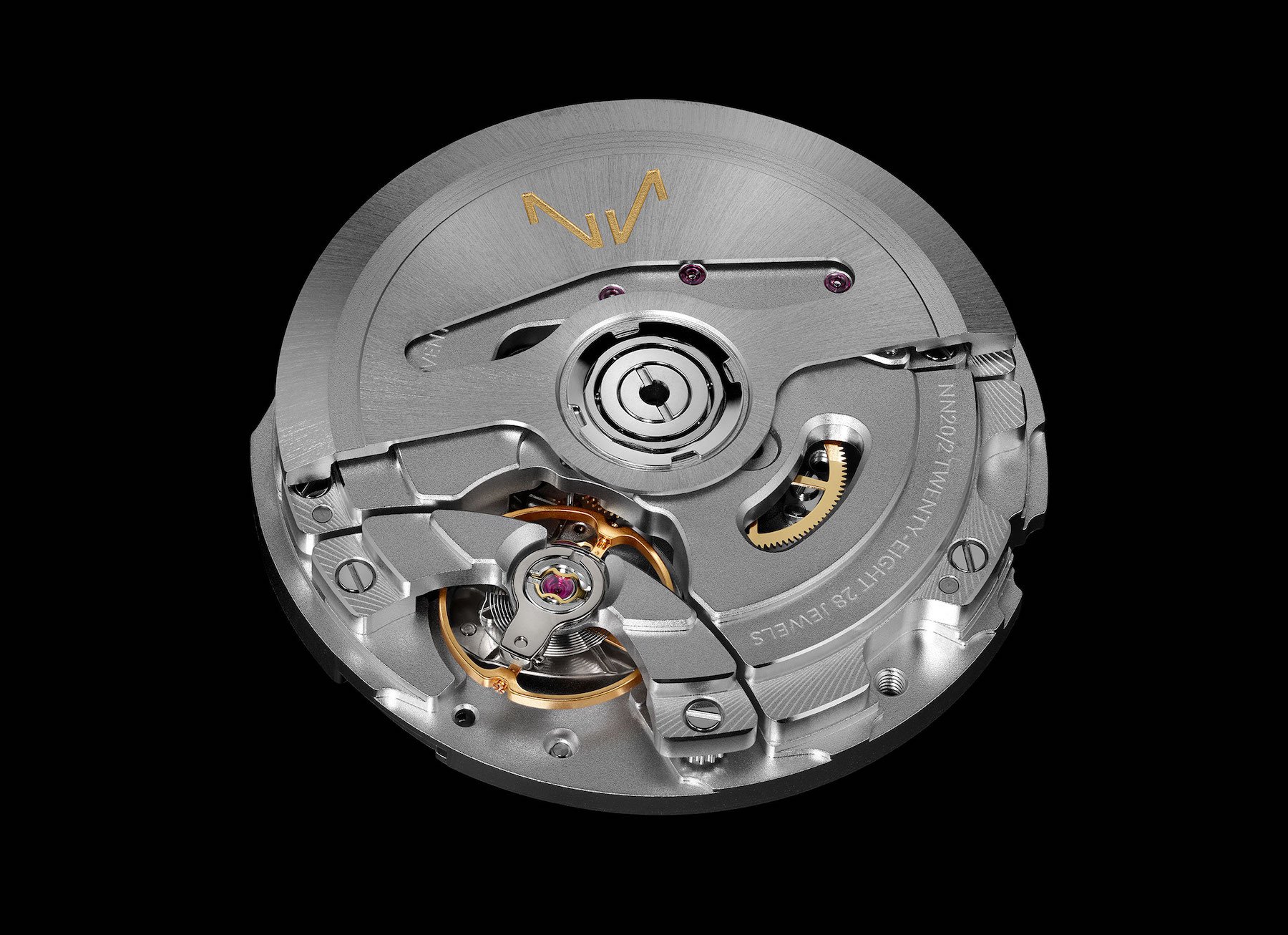 Not so exclusive
Tudor's MT5612 mentioned earlier appears as variations in Norqain watches (as the NN20/2) and Breitlings (as the B20). Oris partnered with an elusive outside party to develop its industry-shaking Calibre 400. Everywhere you turn, the industry is a woven rug of partnerships. This bodes well for the future of workhorses and watch enthusiasts alike. New calibers will continue to enter the market with increased specs, continuously driven by the arms race. Hopefully, we'll see some "trickle-down" and become available as off-the-shelf movements for small independents. No matter what becomes available, I think it will be a long time before we see the end of the ETA 2824-2 and Sellita SW200-1.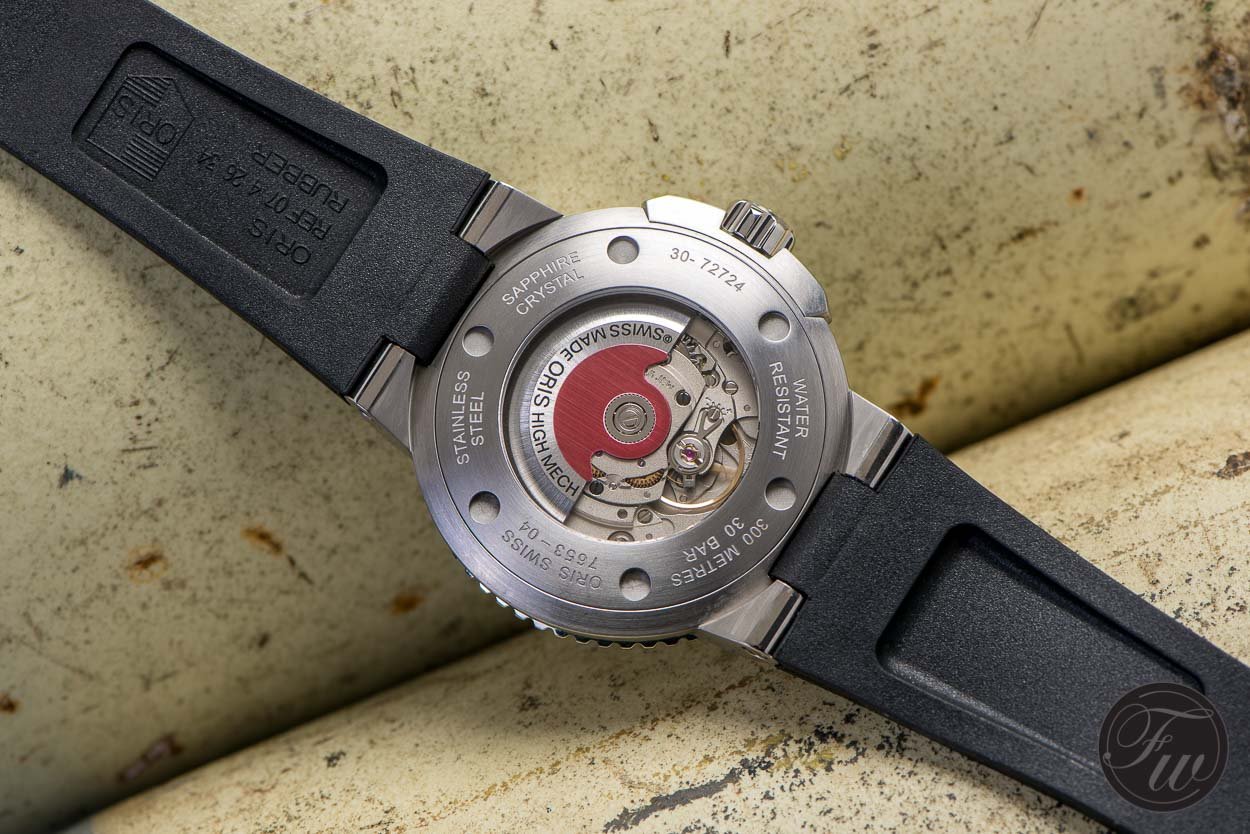 The future
Watch enthusiasts get to have their cake and eat it too. Many can and will remain blind to all of the collaboration happening behind the scenes and shop the brands and their "in-house" watches with the stories and prestige that appeal to them. They'll net some excellent watches in the process. Never mind the fact that those watches would not have been possible without behind-the-scenes partnerships. And with increased options available to the consumer, no one brand will be able to artificially inflate pricing beyond what the market will bear. On a completely different note, what will happen with Seiko and its shift upmarket? I guess we'll find out.
What workhorse movements do you like and why? How do you envision future standards of the industry? Let us know in the comments below.