The Omega Speedmaster CK2998 seems to be one of the most sought-after vintage Speedmaster watches. On a weekly basis we get a couple of questions whether we know one for sale. A few weeks ago, I met with Roy Davidoff of the Davidoff Brothers boutique in Geneva. He told me that their shop specializes in vintage watches and that they have a huge love for Speedmasters (and Speedy Tuesday). Their collection of watches always include a couple of Speedmaster watches when possible.
That's why they sent me photos of this Omega Speedmaster CK2998-4 with a so-called tropical dial. As you can see on the photo below, the dial has turned into this dark brown color over time. Collectors refer to this as 'tropical'.
Omega Speedmaster CK2998-4
The Omega Speedmaster CK2998 is the successor of the CK2915, the very first Speedmaster reference. The Speedmaster CK2998 was introduced in 1959 and was introduced with a black bezel and Alpha hands (instead of Broad Arrow hands).
Click here for more information on the Speedmaster CK2915 (opens in a new window/tab)
The CK2998 reference was in production until 1962, although some of the last CK2998 were delivered in 1963. As you can see, some of the CK2998 (and CK2915 references as well) use a hyphen and a number, like our Speedmaster CK2998-4 from the Davidoff Brothers. These are small updates of the reference, when a different set of hands was used, or a different bezel or dial. The Speedmaster Ck2998-4 was produced in 1961-1962 and has the Alpha hands for the hours and minutes where-as the small hands are the white baton hands.
However, like all these things go with vintage Speedmaster, it is just an example of the configuration of the Omega Speedmaster CK2998-4. Your own Omega Speedmaster CK2998-4 might have a different set of hands and still be perfectly original. It is well-known that Omega did always follow the blue print for each watch but also used parts that were in stock at the time.
The dial of the Speedmaster CK2998-4 was used in the CK2998-3, CK2998-5, CK2998-6, CK2998-61 and CK2998-62 models as well. The Swiss Made is printed below the minute track, it has the applied Omega logo and stepped sub dials. However, the 'r' of 'Speedmaster' is long instead of a short r in the 'Speedmaster' printing. This indicates the dial is a CK2998-1/CK2998-2 dial. However, it could be perfectly be that it was delivered this way. The thing is, you will never know unless you are the first owner.
To me personally, the Speedmaster CK2998-4 and CK2998 in general is one of the most beautiful Speedmaster models and I would even go as far to say that I fancy it even more than its older brother, the Speedmaster CK2915. Why? The bezel of a Speedmaster should be black in my humble opinion, it looks more sporty and more designed for the purpose. Also, although the Broad Arrow hands look beautiful, they take up quite a bit of space. The very first Seamaster 300 (CK2913), Railmaster (CK2914) and Speedmaster (CK2915) are so similar that the Speedmaster CK2998 was the first reference that made it stand out from those other two. Having that said, I wouldn't mind owning a CK2915.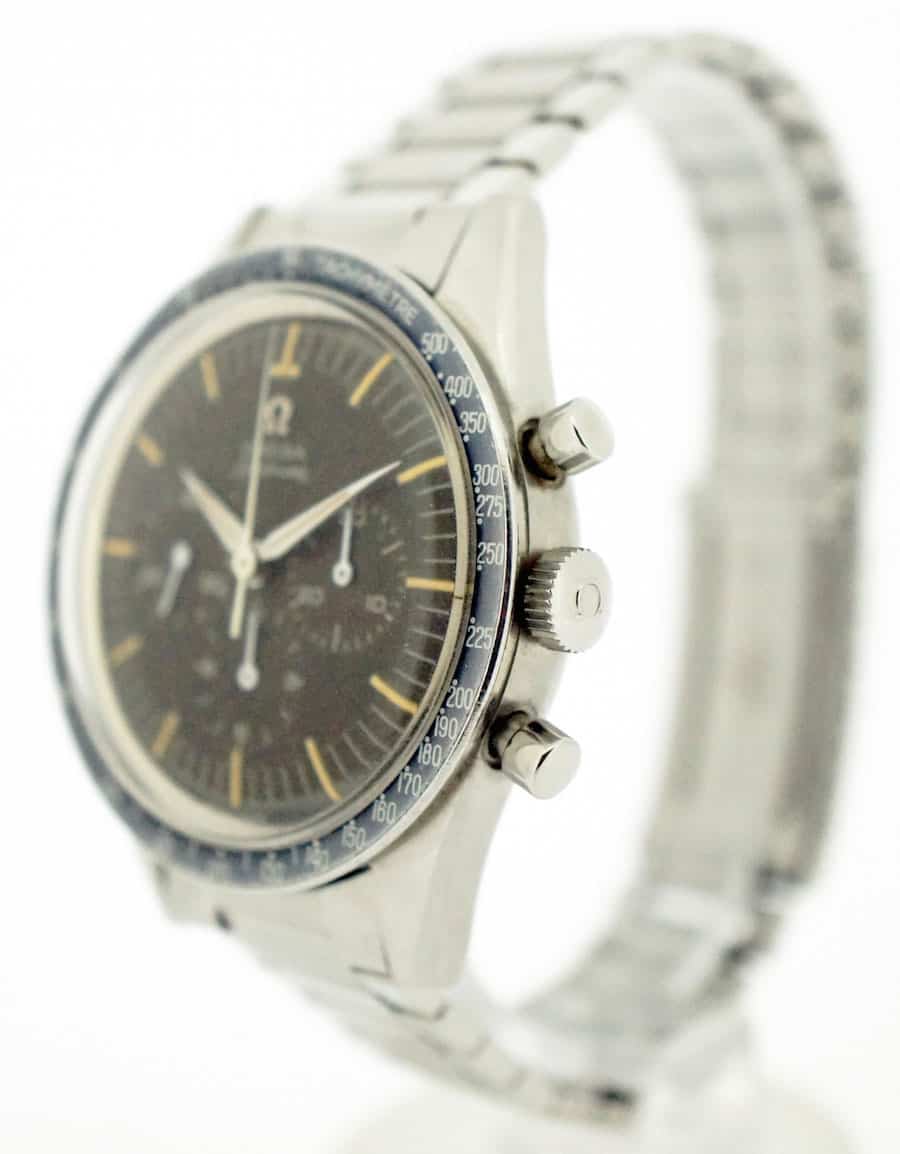 The straight lugs case, pump pushers and fine teeth crown with wide Omega logo all belong to this particular Speedmaster CK2998-4 model. The case is a tad bit smaller than the later Speedmaster Professional models (42mm) with its approx. 39.5mm diameter. However, I've found the CK2998 models not to wear exceptionally smaller than the later Speedmaster Professional models.
Inside is the famous Lemania 2310 based movement, the Omega caliber 321 with column-wheel movement. Used in Patek Philippe and Breguet watches as well, so it is considered to be a very interesting base movement. Omega used this movement in other watch families as well, but in the Speedmaster this movement was used since its introduction in 1957 till 1968. Some caliber 321 Speedmaster watches were still being delivered in 1969.
Engraved in the movement is the serial number (or movement number, not to be confused with the caliber (321) number). With this number, you should be able to identify the year of production of the watch. These numbers were engraved during – or right before – the assembly  of the movement, which means that some of the watches have a (much) later delivery date then production date. All this information is available via the official Omega website, using their 'Request an Extract of the Archives' function.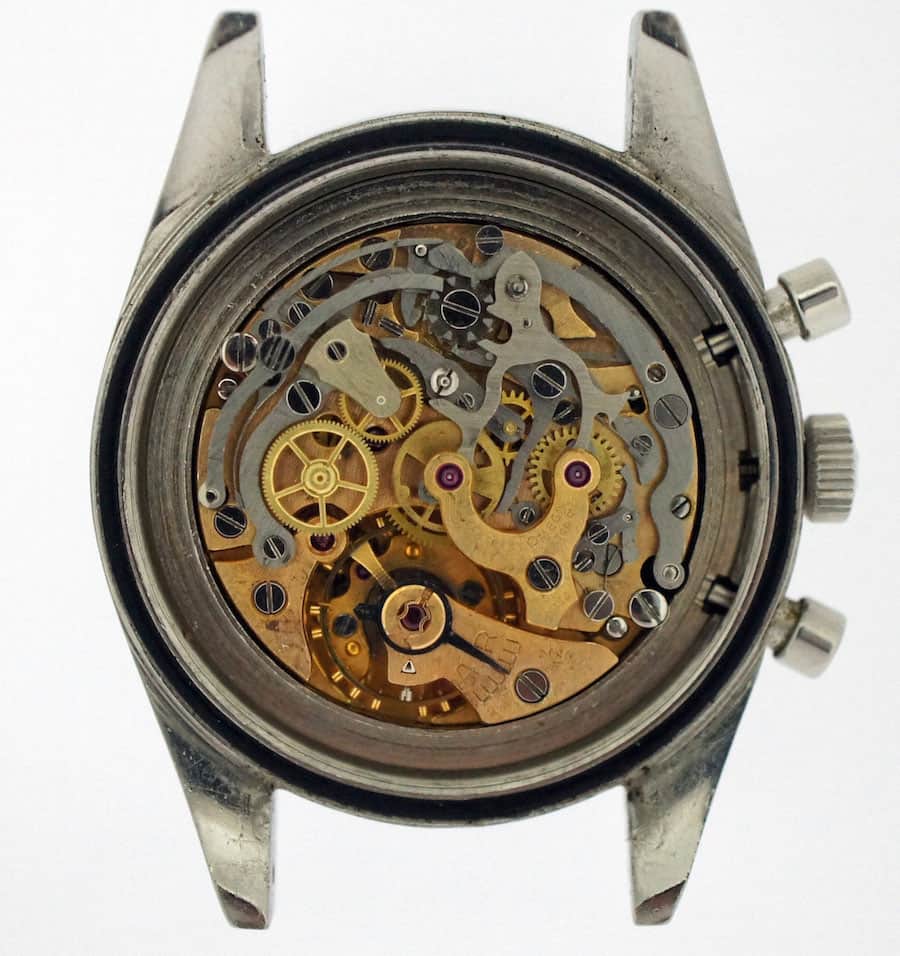 Attached to the case of this Speedmaster CK2998-4 is a stainless steel bracelet, reference 7912. This bracelet might not directly ring bell with everyone, but it was basically one of the pre-decessors of the famous reference 1039 bracelet. This particular bracelet for this watch is also stamped with '4/62', indicating the month and year that seem to be correct for this watch. Although the bracelet is considered flimsy by many (including myself to be honest), the quality is quite good and it also has the flexible links for an easier or better fit when putting the watch on your wrist. These flexible links use metal springs.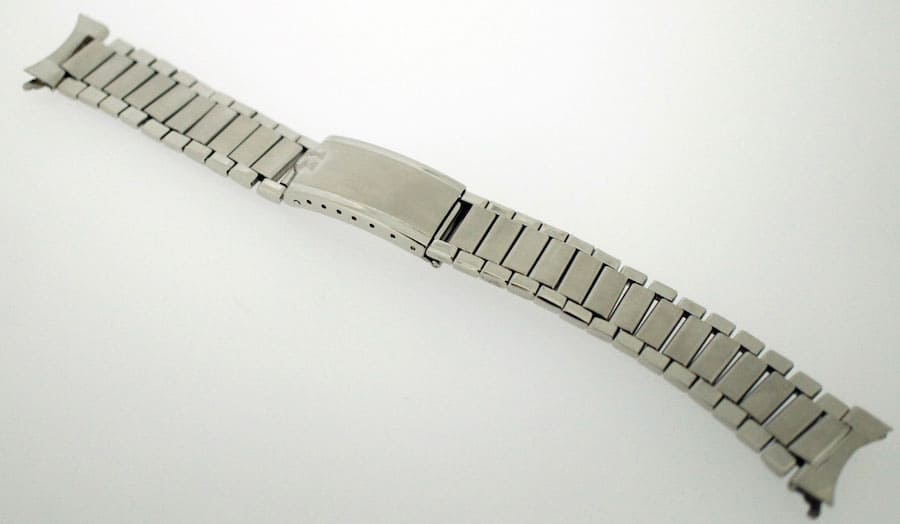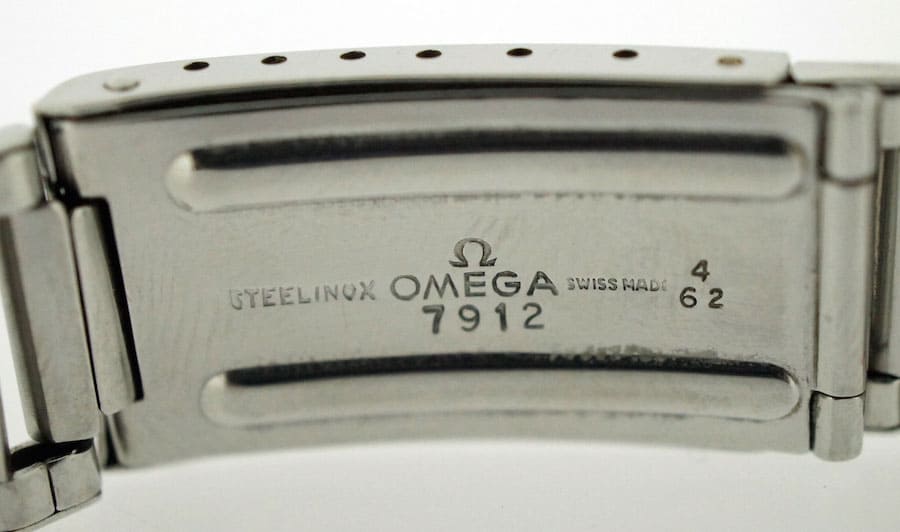 Whether a tropical dial is something you care for or not, this watch is an interesting piece for any Speedmaster collector our there. The Speedmaster CK2998-4 the Davidoff Brothers have to offer is a time-correct piece with some scars (as it should have) from the past +50 years.
In the gallery below you will find some more pictures of this stunning Omega Speedmaster CK2998-4. All details about this watch are on the Davidoff Brothers website where you are also able to contact them when interested.
You want your Speedmaster to be covered for Speedy Tuesday? Send us an e-mail!

Robert-Jan Broer, born in 1977, watch collector and author on watches for over a decade. Founder of Fratello Watches in 2004.

Latest posts by Robert-Jan Broer (see all)