Speedy Tuesday – The Ultimate Speedmaster Exhibition by Davidoff Brothers
What happens when you receive a Speedmaster for your 13th birthday? Right. A few decades later you are organizing The Ultimate Speedmaster Exhibition together with your brother (and fellow collector) to celebrate the 1st anniversary of your vintage watch boutique.
Last Wednesday, the 28th of October, Roy and Sacha Davidoff (a boutique visit report can be found here) held the Ultimate Speedmaster Exhibition in Geneva. Unfortunately, I had to cancel my trip last minute so I could not be there myself, but luckily they made sure to soften the pain a bit by making some excellent images of the evening and the watches. I met Roy during a watch trade show in Munich last year and not long after, I visited his vintage watch boutique in Geneva, that he runs together with his younger brother Sacha. Both were avid watch collectors for a long time and at some point they decided to do what they love best, become full time occupied with vintage watches.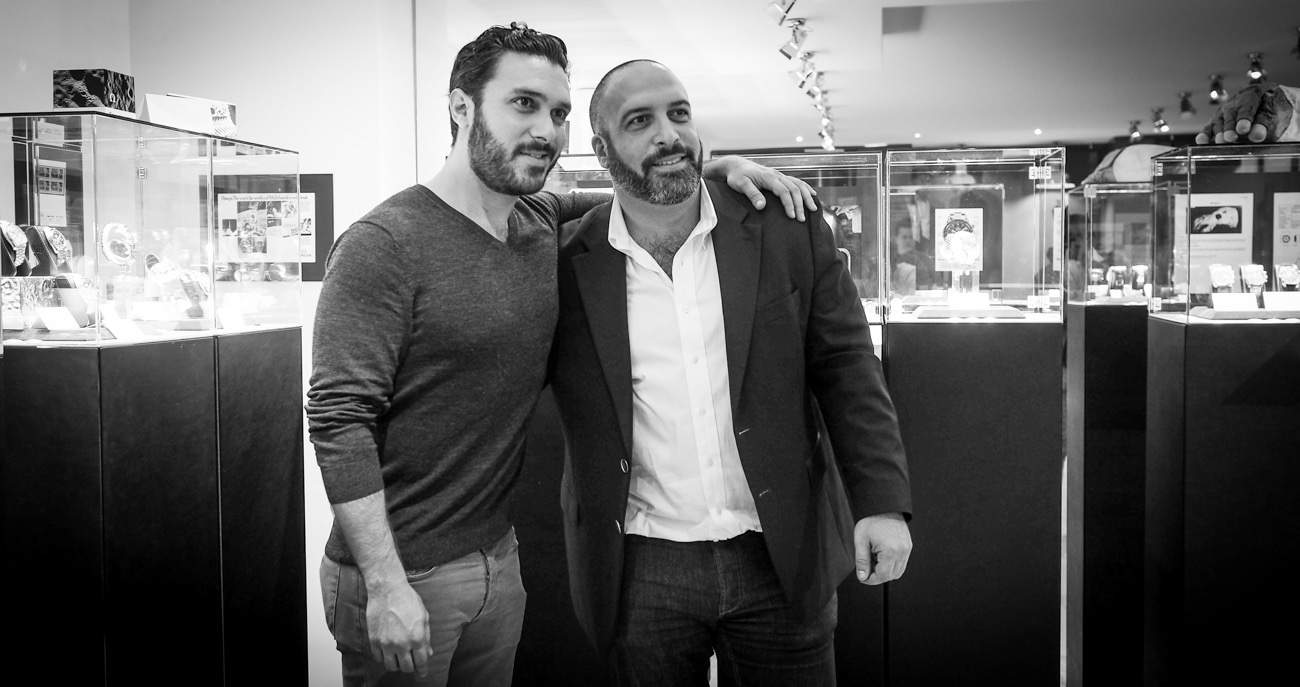 Their boutique is amazing and definitely worth a visit when you are in Geneva. From exceptionally rare timepieces to something affordable for the starting collector, but always vintage. However, their focus for this 1 year anniversary was on Speedmaster watches, hence the Ultimate Speedmaster Exhibition. Together with authors Grégoire Rossier and Anthony Marquié of the standard on Speedmasters, the Moonwatch Only book (we reviewed it here for you), they organized a wonderful evening for clients, friends, press and Speedmaster collectors.
Their Speedmaster Exhibition in Geneve is hopefully setting new standards as well. Over 40 Speedmaster watches on display, from the very first Speedmaster reference 2915 to limited editions like the Racing dial models and the gold Speedmaster Professional Apollo XI from 1969.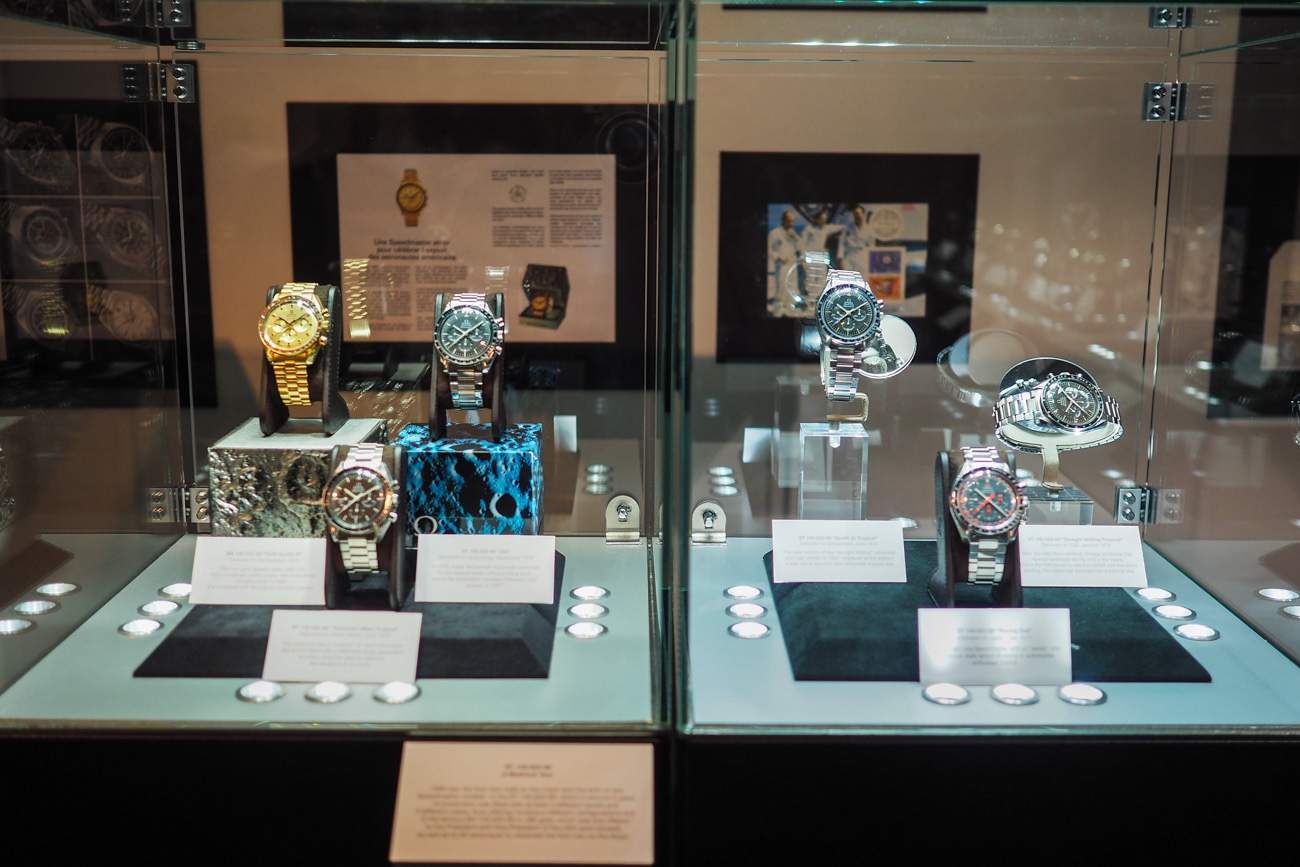 Most watches shown at the exhibition were rapidly sold to collectors, some even before the Ultimate Speedmaster Exhibition started. During the evening, the Davidoff Brothers welcomed approximately 300 guests. One invited guest had to stay at home due to a messed-up schedule, me.
Well, in any case, please enjoy the photos below that Roy Davidoff supplied and make sure to visit their boutique, www.db1983.com.
Many, many, many more photos of the event can be found here.