Speedy Tuesday – Vintage Speedmaster Buyer's Guides
Your survival guides when buying vintage Speedmasters
When you find yourself searching for a vintage Omega Speedmaster, we are pretty sure you are open to all the help you can use. The world of vintage (Speedmaster) watches can be a snakepit, and we'd like you to survive and find yourself buying a good watch in the end.
Enjoying your vintage Speedmaster is partly based on being convinced you find yourself a proper one. When you have doubts about the hands, the dial, the case, or perhaps even the movement, it takes away part of the fun. When you know something is not correct about a watch, it is up to up to decide if you still want to pursue it or leave it alone. It is therefore important to know what to look for, which details matter, and how to identify them accurately.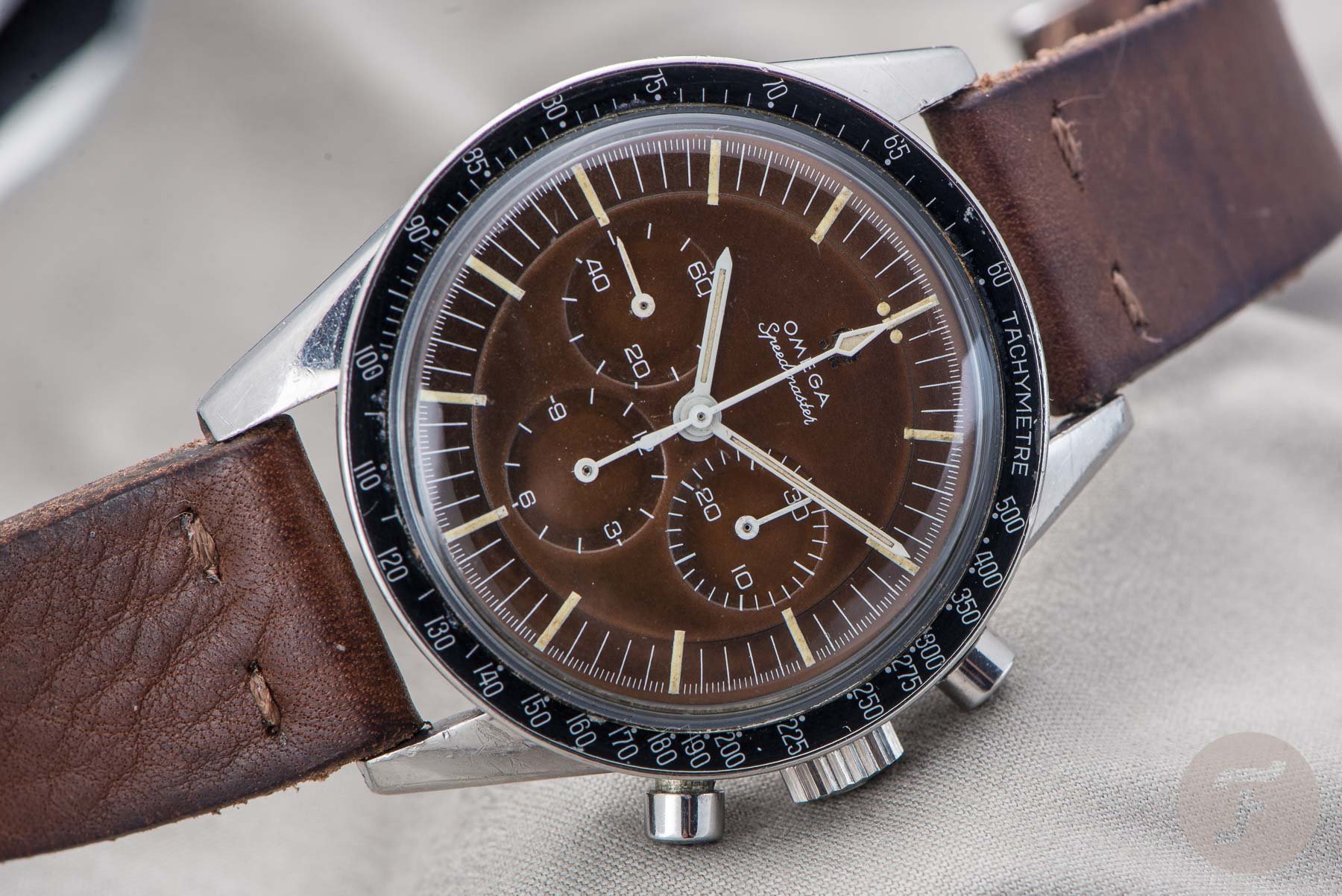 Vintage Speedmaster Buyer's Advice
For that, we already published some Speedmaster buyer's guides and updated them regularly. Another excellent source for the identification of a correct Speedmaster is Speedmaster101, which is operated by collector William Roberts. We also would like to take the opportunity to tell you that we always appreciated the works of Chuck Maddox and his website. Still, many of the Speedmaster related articles are now outdated as new research brought new facts to the surface. It is a great read though, just don't rely on it (anymore). Then, of course, you can go to forums like OmegaForums.net, where you can pose a question asking for some help. Laziness is not appreciated, though, and it is better to do your homework (and show that you did) before asking questions in public.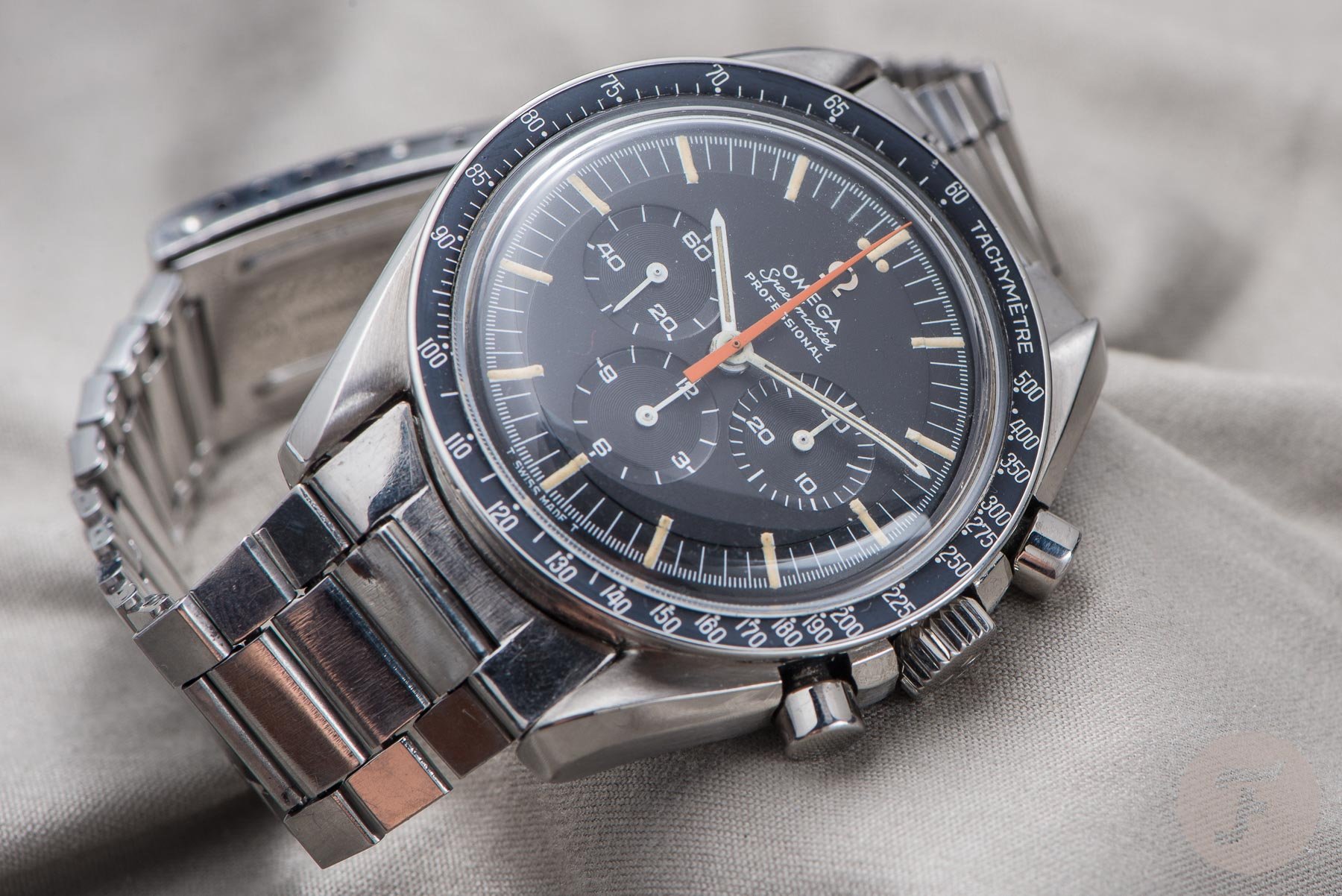 Some tips
There are several suggestions we can give you, besides doing your homework, when buying a vintage Speedmaster.
Budget and Condition
We firmly believe that the condition of the watch is most important, so decide upfront what you are after and if it fits your budget. For €7000, for example, you might be able to source a caliber 321 Speedmaster Professional 145.012, but it will probably come in a so-so condition. Is that really what you want? We suggest to rather over-spend on an excellent vintage Speedmaster than to go with the cheapest one available. If you can't increase your budget for a caliber 321 Speedmaster Professional 105.012 or 145.012, why not go after a super nice 145.022 reference with your budget? With a budget of €7000 (still an example), you can buy one of the most beautiful looking 145.022 references. We'd instead do that, and enjoy your Speedmaster than go after something in debatable condition and find out you'll never enjoy it.
How important are some of the details to you
A vintage Speedmaster should be correct, or as correct as possible. You probably have heard about Dot-Over-Ninety bezels, CB cases, step-dials, and straight script engraving, and if not, don't worry, the vintage Speedmaster Buyer's Guides below will help you with that for sure. If you just want to have an awesome looking vintage Speedmaster, perhaps it is wise not to get carried away by some of the advertised 'conditions' out there. A discolored dial like the one above (a 105.003 with a 'tropical' dial) will cost you significantly more than one with a normal-looking dial. If a tropical dial is your thing, that's awesome, realize these come at a certain premium cost. Just make sure the watch is time correct, meaning the watch has all the proper parts that are correct for the period when it was produced and left the factory in Bienne.
Box and papers
Finding a correct box for your Speedmaster, depending on the production year, might not be that difficult or costly even, but making sure it is the box that actually came with your watch, is something different. I have a box with my caliber 321 Speedmaster 145.012-67 from 1968 that I own, but I added it later on. I have no papers with the watch either. A box for a watch like that will set you back a couple of hundreds, but when the box is original to the watch (with provenance), the value of both will increase quite a bit. However, in my humble opinion, I would only pay extra for a box that is offered with the watch when there are also papers (with matching serial/movement number) to the watch. Or when you purchase from the first owner. I have a 145.022-76 that was New Old Stock (NOS) with everything there, including boxes (inner and outer), price tag, paperwork, etc. which surely add value to the entire package, but for a box only, I wouldn't value it nearly as much.
Document
This sounds like an open door (and perhaps it is), but it is a quick-win for sure. Record your finds online, whether it is in an Excel sheet or on paper (you know, made from trees and you can write on it with ink), write down where you found it, the price and try to come up with some useful remarks on the condition of the watch. You can think of splitting it up in the case, bezel, case back, movement, dial, hands, bracelet, and describe each of those. At some point, you will have some comparison material to make a sensible choice.
Buy the seller
Another open door, but sometimes you need to kick those in as well. I don't mean you should look at someone's feedback on eBay, but know the seller. Look them up on forums, on Facebook, call them, talk to them. Build a proper relationship. Trust your gut feeling on this one, if you don't find it a pleasant person to talk to or deal with, then leave it at that. If you have the opposite, see if you can find some people who actually bought something from him or her. Ask for references. We are talking about expensive goods here, so why not? It doesn't excuse you from doing your homework, but if you have done your homework properly enough, you will get a good sense of which sellers are bullshitting you and which aren't.
The Omega Museum
When it comes to Speedmasters, there's a great source of information also known as the Omega Museum, and their archives. You can request an extract of the archives (not free of charge), but you can also go there and have a talk to the people who work there. They know their stuff, and although they are not there to give you personal shopping advice, I am pretty sure they can give you some pointers. The Omega Museum is there for you, the customer, and from our own experience, we can say that they are very knowledgable and very willing to help you as good as they can.
Moonwatch Only
I've said it before and will repeat it: the Moonwatch Only book (third edition) is an absolute requirement to have when you are in the market for a vintage Speedmaster. As much as I like Speedmaster101 and the effort and time we spent on our own Speedy Tuesday articles, this book contains very detailed information per reference. Not only that, but they also made it very comprehensible due to their scientific approach. You can identify the correct parts of a watch going through their chapters, by looking up the reference number, but you can also find the exact reference number and correct parts by using the watch as a starting point and follow their flow-charts in this book. The book doesn't come cheap, especially when you're only used to buy novels, but the €250 you need to shell out for this book is cheap compared to the price of the mistakes you can make by buying something that's incorrect. We reviewed the latest (3rd) edition here.
SpeedyTuesday Community
Ah! Now that we are here anyway, why not take advantage of your visit to tell you about the Speedy Tuesday community? Whether you have 1 Speedmaster or dozens, you can be part of this community as well. Join us on Instagram by using the #SpeedyTuesday tag in your Speedmaster related Instagram post, join the SpeedyTuesday group on Facebook, but also get in touch with each other. Speedmaster fans are easy to identify on the channels mentioned above, if you find someone who has knowledge on the Speedmaster you are after, don't hesitate to reach out. Also, make sure to visit one of our many GTGs all over the world. Meet other Speedmaster fans at local (and global) events and exchange information, don't be afraid to ask for help. We are all fans, we all want to have this safe and cool environment where there's no room for put-together watches (frankenwatches) and stuff that's wrong and no good. More about Speedy Tuesday can be found here.
Speedmaster Buyer's Guides
Last but not least, have a look at our (vintage) Speedmaster Buyer's Guides that we put together for you. We update them all regularly, and it gives you some insights into what to look for, the do's & don'ts, as well as some more in-depth tips on collecting and buying.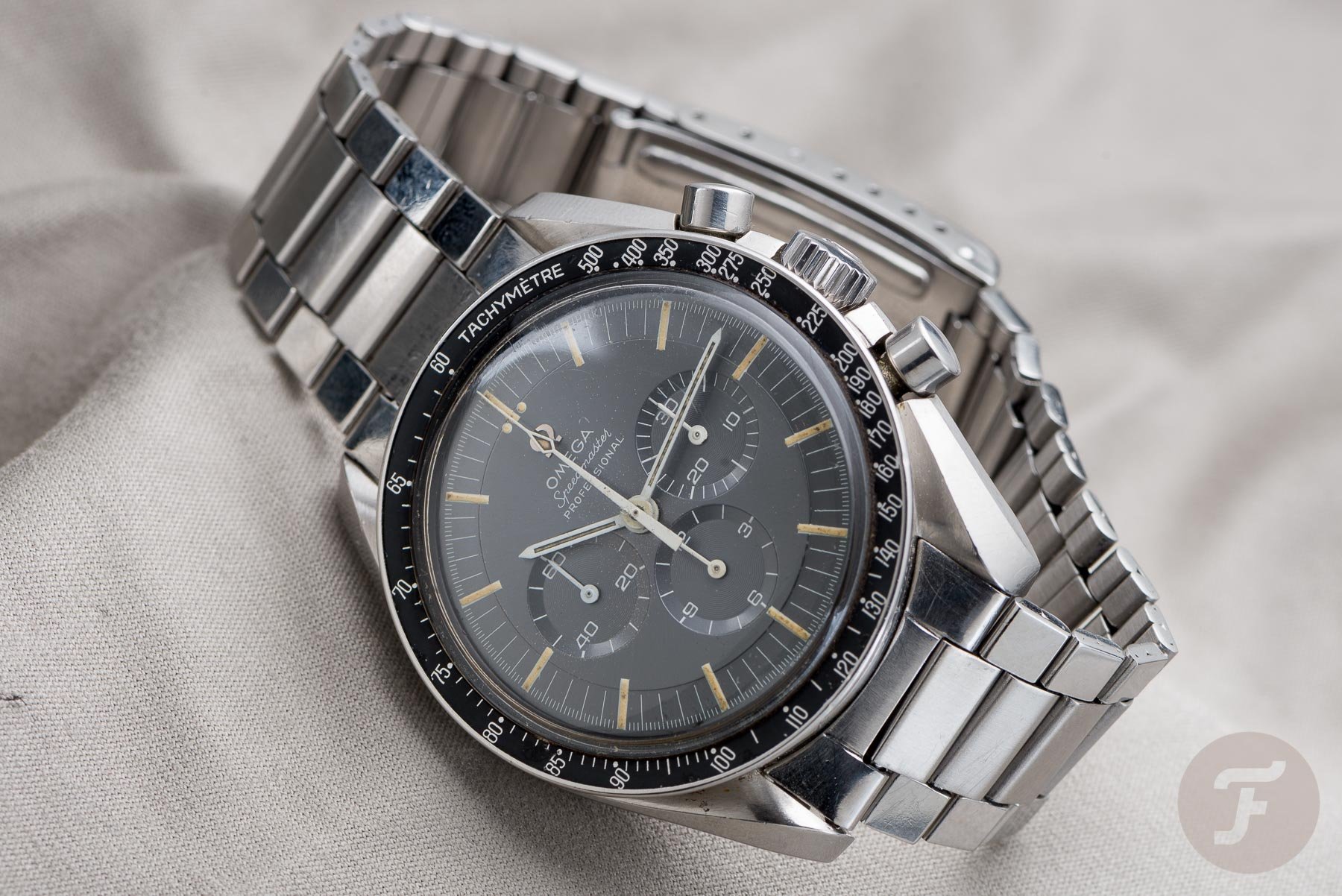 Speedmaster Buyer's Guide (all models described, from CK2915 up till today's Speedmaster Professional)
Vintage Speedmaster 145.012 Buyer's Guide (specifically for the last reference with the original caliber 321 movement)
Vintage Speedmaster 145.022 Buyer's Guide Part I (the reference from 1968 till the 1980s of the Speedmaster Professional)
Vintage Speedmaster 145.022 Buyer's Guide Part II (a jump into the details of the 145.022 Speedmaster Professional)
Vintage Speedmaster Mark II 145.014 Buyer's Guide
Overview of all gold Speedmasters (from 1969 onwards)
If you are new to the topic of Speedmasters, we suggest that you read our 'Which Speedmaster to buy?' article and also read this overview of 60 years of Speedmasters. If you want to see an overview of all our Speedy Tuesday articles (over 400), click here.
Share your tips with us, leave a comment below, or contact us directly.