#STEALTH Is The Word — Whether You're On A Mission Or Just Want To Keep Your Good Taste On The Down Low
We'll help get you kitted out in the best murdered-out accessories
This could be a life philosophy or just love for the suave look of black, you may interpret this in many ways. Some people (let's call out the architects and fashionistas) dress in minimalist black every day, but why? Let's just admit it, we all want to acquire that air of mystery sometimes, and what better way? Whether you're a wannabe secret agent, MIB fan, or believe in the slimming effect of black, it's all good, #STEALTH is the word.
This style lies between mission-tough and dark elegance. Should you go splurge-crazy and acquire all the items in this story, I'd be sincerely flattered. But don't put everything on while wearing black trousers and a black polo and driving the Defender. You're not going to a costume party, so consider the new Tudor Black Bay Ceramic and the Omega Speedmaster Dark Side of the Moon more Bond cool than Navy SEAL-tough. If you got an orange overdose after our #PUMPKINSPICE style mix and need an antidote, consider this your guide.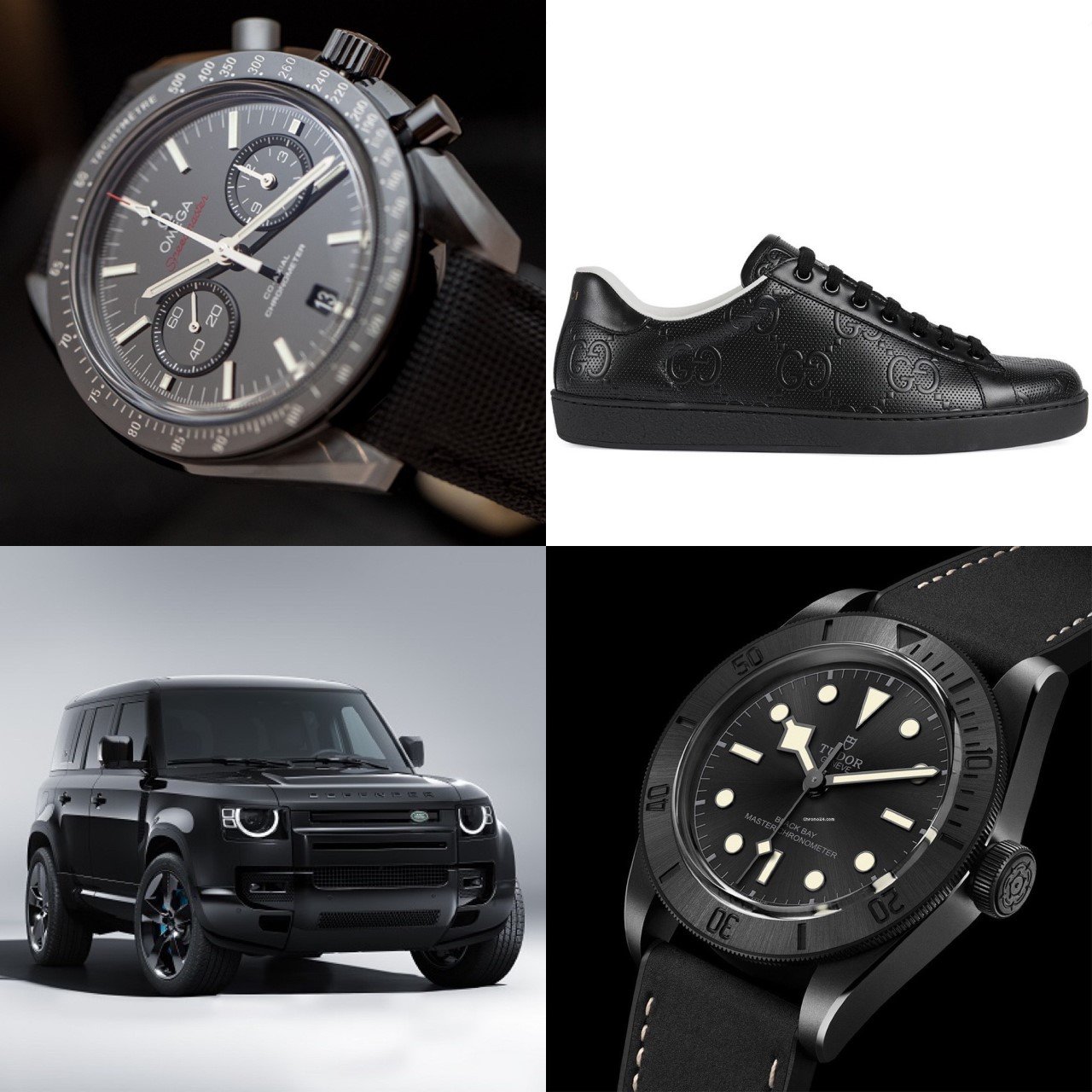 Tudor Black Bay Ceramic
I feel torn about this one, but to be honest I am leaning towards love, even though I sold my Black bay 58 after 10 months. What, but it's the perfect watch? Not for me, sorry. It might just have been too perfect, or perhaps it was because Everyone wanted it, and I'm a contrarian — so sue me. I did love the lighter feel and small size compared to the previous two Black Bay 41's I had. Both the blue dial ETA-version and the black version were too fat, feeling way too chunky for my wrists, but those muscular lugs looked better. The Tudor Black Bay Ceramic is the perfect blend of broad lugs and lighter weight for comfort, and what a finissage.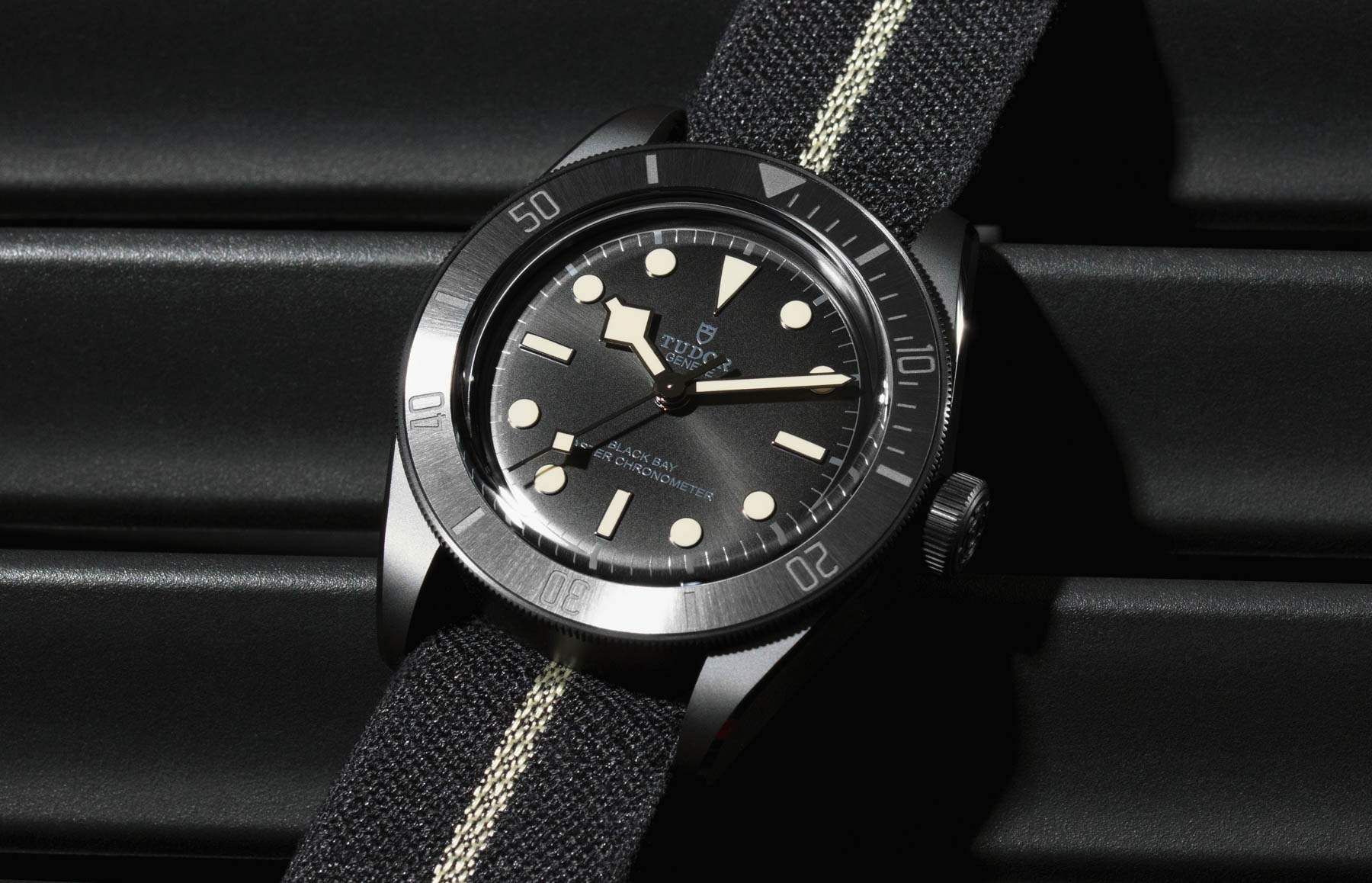 Its satin-brushed dark demeanor is smooth to the touch, and the thin chamfers running the case length are, well, Rolex-sharp as expected. To me, the dial is simply stunning. The off-white lumed, applied indexes, even if only slightly daylight-charged seem to float above the dark surface giving it an ethereal touch. With the METAS-certified caliber MT5602-IU, this is stealth elegance for CHF 4,500. Never mind the radially brushed bezel being useless for diving, this is a stylistic sidetrack from Tudor, and I applaud them. Now make the damn ceramic bracelet, we want it!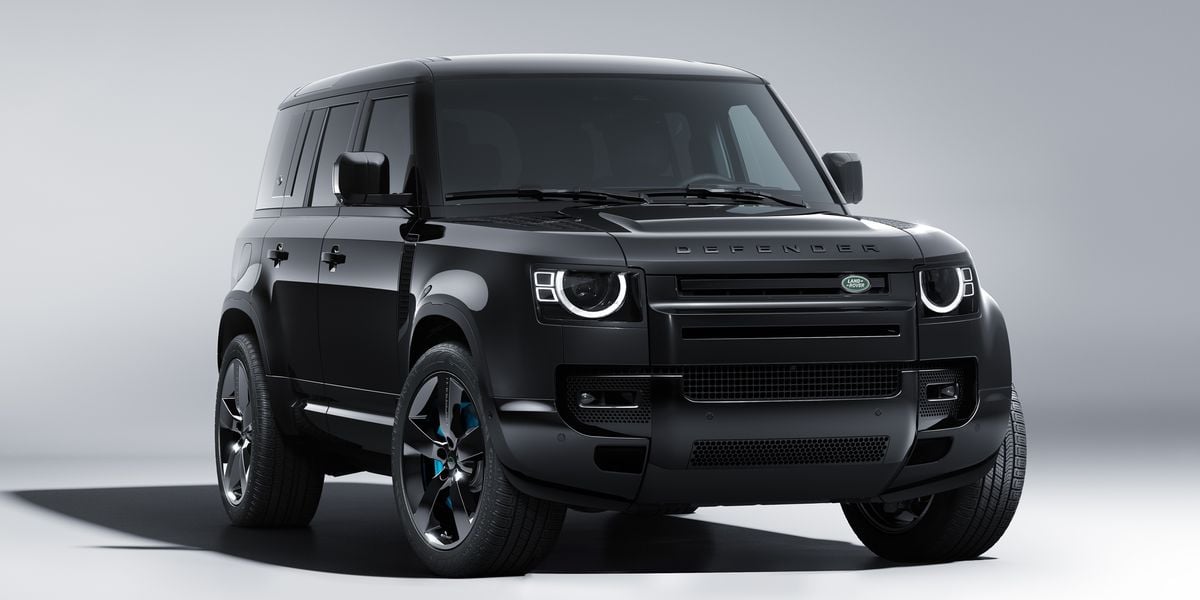 Land Rover Defender Bond Edition
Do I really need to explain this pick? The name says it all. It's a sleek, dark version of the new Land Rover Defender 90. This Bond Edition is achingly cool while supremely able to climb a lot more than the sidewalk for some dodgy parking, so get inspired. Yes, the all-black livery might show those mud stains a lot more than some metallic greige, but still. Nothing is quite as cool as a blacked-out SUV with the pedigree of Land Rover, mission-ready and loaded. How fast is it? Well, Jaguar Land Rover's supercharged 5.0-liter V8 produces up to 575 hp in the likes of the Jag F-Type R and Range Rover SVR, while the 518 hp (461 lb-ft) in the Defender is the same as the Range Rover Sport Autobiography. Not too shabby. For $115,950, I would prefer it as part of my standard-issue MI6 kit, free to use for the occasional car chase.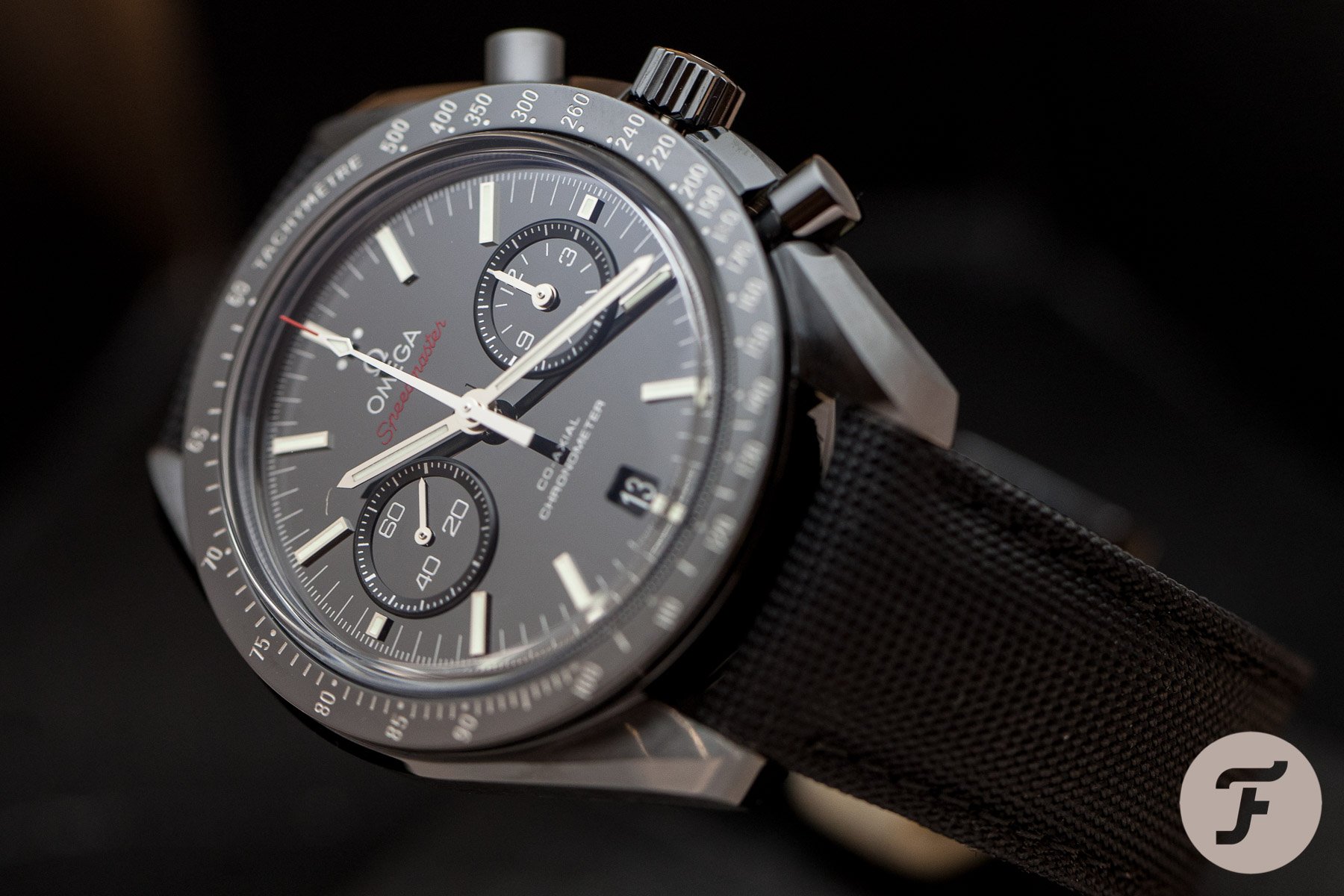 Omega Speedmaster Dark Side Of The Moon
I tried this on two years ago, skeptically. Ever since the Omega Speedmaster Dark Side of The Moon has been a secret favorite. If Darth Vader was a US astronaut in another dimension, this ceramic tough guy would certainly be his choice. What better for a short hop to the moon (in a black landing module obviously). It sits great on its fabric strap, and the slightly larger 44.25mm case is a (I didn't say case in point) great example of large-sized comfort. And black is slimming. The reference 311.92.44.51.01.003 is not new, but still part of the collection at €10,800. With its Caliber 9300, it's a rock-solid piece of stealthy awesome. And with its co-axial escapement, it's an accurate and unusual chronograph. Me, I love the balance of a good uni-compax, and as RJ said in his love letter here, it's the perfect modern interpretation of an iconic chronograph.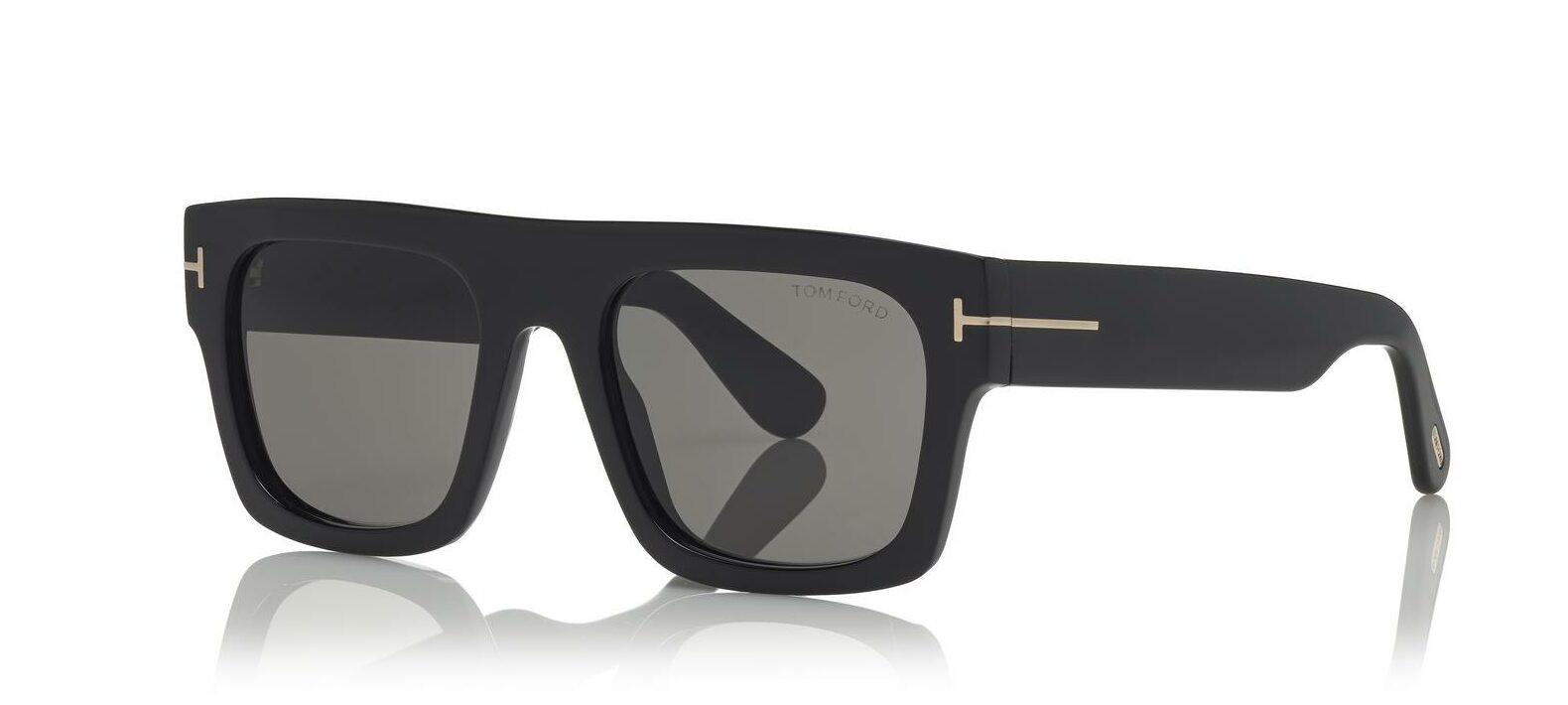 Tom Ford Fausto sunglasses
Come on! what better way to finish off an outfit or get that cool stealth vibe? You need a good pair of premium shades. Tom Ford has cemented his brand after rising to provenance while heading Gucci, and any of his frames are slick reminders. With his trademark T-shaped hinge detail you wouldn't want to leave them unattended on a cafè table. But, entire the purpose is keeping the mystery up, so keep'em on even if the sun is setting. Available from Tom Ford at $445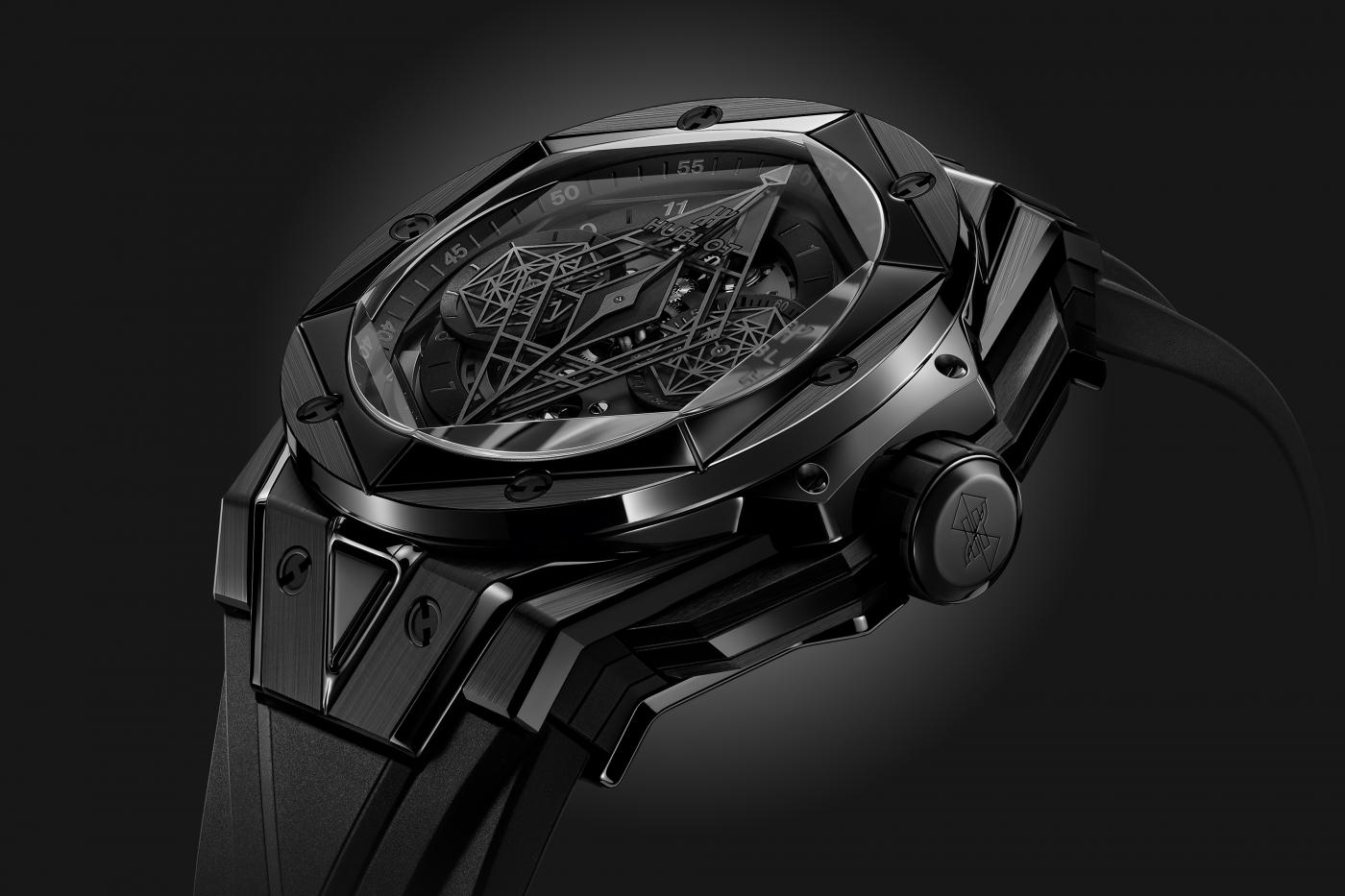 Hublot Big Bang Unico Sang Bleu II All Black
No, this is not a discreet watch, and you'll struggle to sneak it under a cuff. But the polarizing design of the Hublot Big Bang Unico Sang Bleu II All Black is weaponized stealth. The big piece has in this new all-black concept been blacked out like a blackout tattoo, inspired once again by the skin creations of Maxime Plescia-Buchi. I'll be honest with you, this is an intensely polarizing series from Hublot. Personally, I'm not enamored by all of Maxime's creations, but this? It is like a beautifully crafted alien ship, or perhaps a teleportation device snuck out of Area 51. Each twinkle of refracted light from the angular facetted shape brings out the dark but enigmatic personality, of a watch? This is more than time telling, but being rather illegible as a chronograph doesn't make it art. The execution and otherworldly shape, however, does. This hulk of 45mm dark ceramic might have been limited, but for around $35,000 you might find it's worth it, here on Chrono24.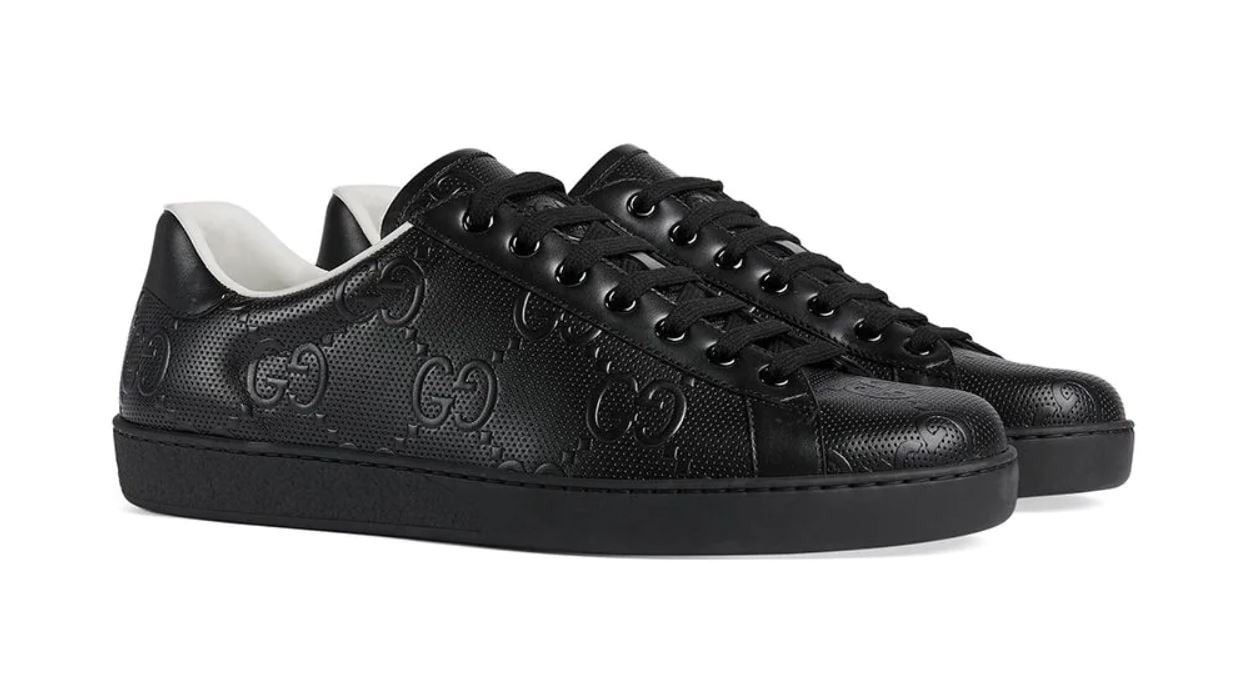 Gucci Ace GG sneakers
Stealthy in color these soft black leather sneakers might be. But, the embossed logo is not exactly anonymous, nor is the discreet gold text on the rear tab. That's why it's best to stick to black, a great way to keep the style. Yes, they are both quiet-soled for sneaking around in silence. While equally comfortable for driving that blacked-out Defender and wearing the Tom Ford shades. The Ace GG sneaker is an investment in comfort and style at €570 from Gucci.
So, did we inspire you, or are you more of the flamboyant type? Did you discover a new must-have piece of #STEALTH wristwear? Or is your pick already on your wrist as a firm favorite? Let us know in the comments!
Follow me at: @thorsvaboe