Sunday Morning Showdown: Cartier Privé Tank Chinoise vs Jaeger-LeCoultre Reverso Tribute Monoface Small Seconds
Two classic rectangular-cased timepieces go head-to-head
Welcome, ladies and gentlemen, to this week's Sunday Morning Showdown. I think you all know the score by now, but in case you are a newcomer, I'll briefly explain. Sunday Morning Showdown is a series in which two editors pick two watches that share a broad similarity (whether in style, function, or aesthetics) and battle it out for the win. It's a horological rap battle, a timekeeping dance-off, a clash of clocks. You get the idea. This week, it's Nacho versus Daan, Cartier versus Jaeger-LeCoultre, Tank versus Reverso, for a fight to see which of these two cubic contenders will take home the win.
Now, it's no secret that Daan and I are both big fans of Cartier. He owns a beautiful Santos Galbée XL, and I proudly wear my Tank Solo. But recently, Daan got his hands on a stunning JLC Reverso Duoface. This is when we had the idea of putting these two rectangular classics up against one another. So we each picked our contender, decided that price was not something we would hold too harshly against each other, and decided to battle it out and see who would take the win. Now, I mention price, and this is because the Cartier Privé Tank Chinoise that I selected comes in at over €25,000 whereas Daan's Jaeger-LeCoultre Reverso Tribute Monoface Small Seconds will run you a little under €10,000. That aside, the time has come to enter the arena. May the best watch win!
Turning back the clock
Before we begin, let's first look back at last week's showdown result. If you've been keeping up with your Sunday Morning Showdowns, you'll know that last week saw two affordable favorites go head to head. Jorg was up batting for Unimatic with the Modello Quattro, and Thor took the side of Serica and the 4512. Unsurprisingly (if you ask me), the Serica 4512 took the win by one of the widest margins we've seen in recent showdowns. A staggering 78% of you voted for the Serica for the win, leaving the undeniably charming Unimatic in the dust, with just 22% of the votes. Congrats to the winner and commiserations to the loser. The competition is heating up, so make sure to vote at the end of today's SMS!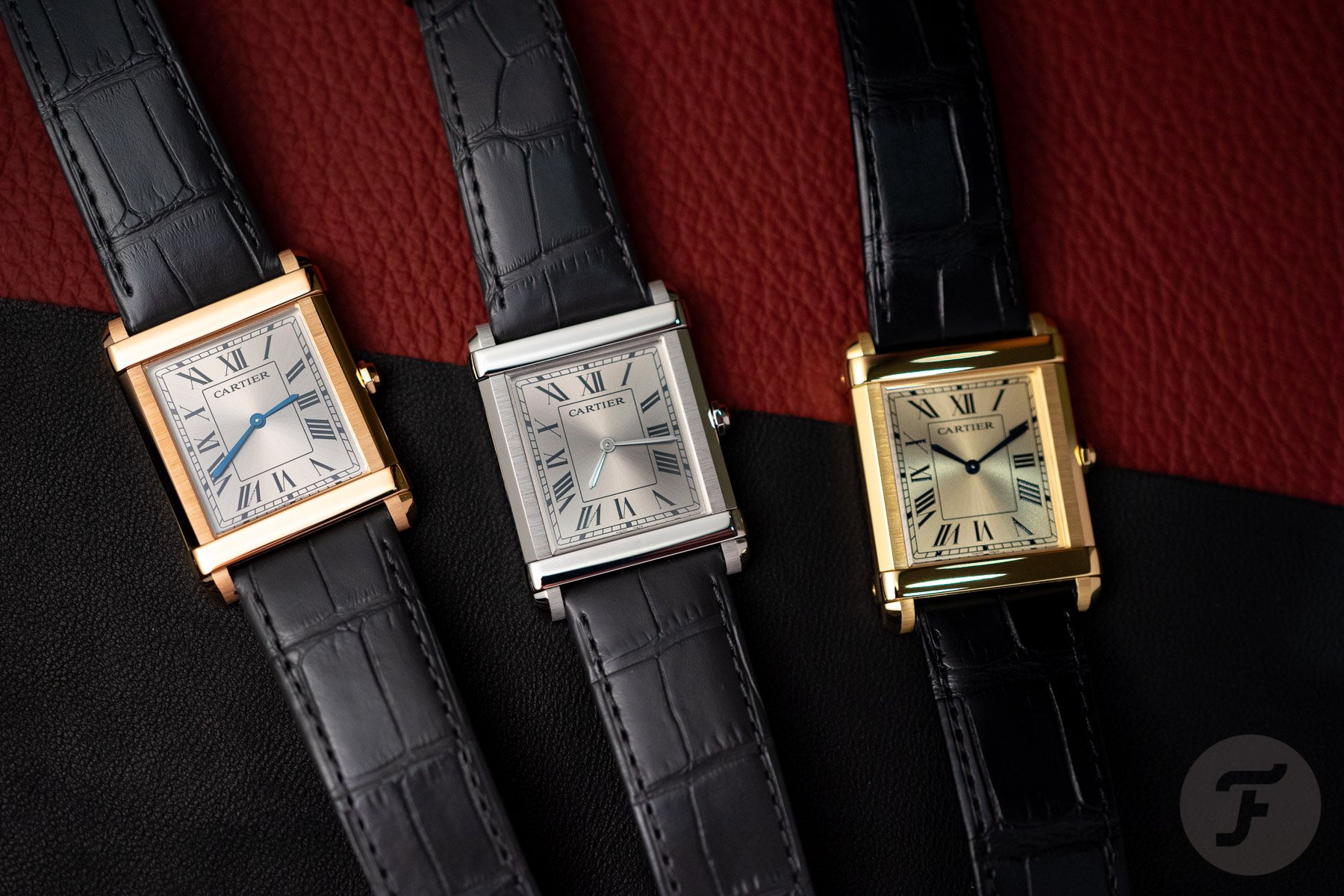 Nacho with the Cartier Privé Tank Chinoise
Once again, my dear readers, I will give a bit of a disclaimer. I have nothing but admiration and respect for Jaeger-LeCoultre, but when the gloves come off, no punches will be pulled. So, with respect, let's get started on the walk in the park that will be this showdown. Let's start with the obvious. I'm talking about the current Cartier fever that has swept over the watch industry this past year. Where our old man Jaeger limps along reiterating its previous classics (the Reverso very much included), Cartier is running circles around him. And not just with a bigger booth at Watches And Wonders but also so many more releases! Is creativity running low at JLC? Well, it's certainly found in heaps over at Cartier.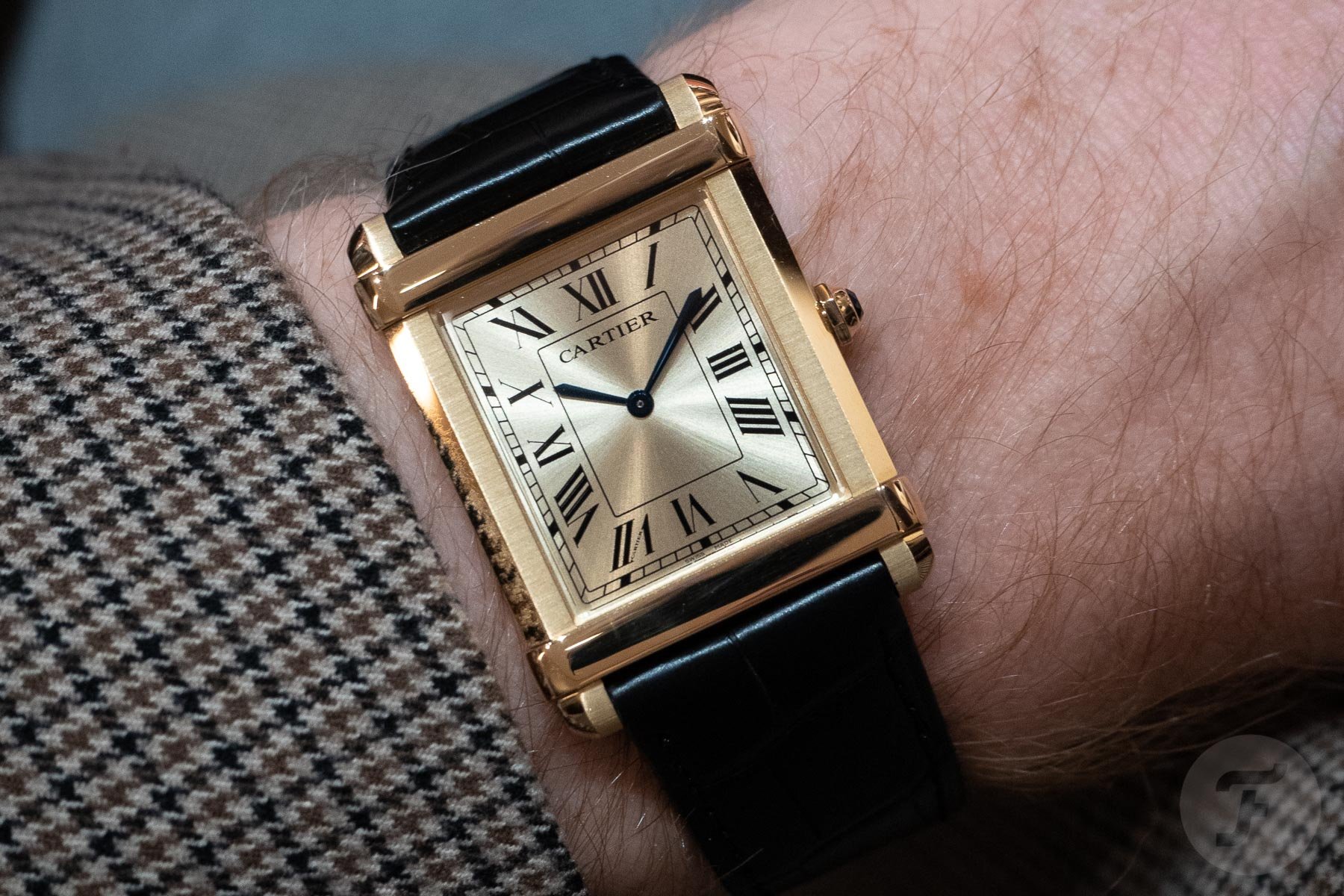 When the Privé Tank Chinoise was introduced earlier this year, it quickly made my list of favorite releases. And though Jaeger-LeCoultre has been dropping new watches even since WAW, nothing has quite wowed me like the classic looks of the Tank Chinoise. Though we've only seen a limited run of precious-metal watches with prices at around the €25K mark, it sets a precedent for the Chinoise to make a comeback to the production line. This is something I'd personally love to see. Maybe a slightly more affordable steel Tank Chinoise would be a better contender for the Reverse Monoface, but one thing is certain — it would still easily beat it in a match-up like this one.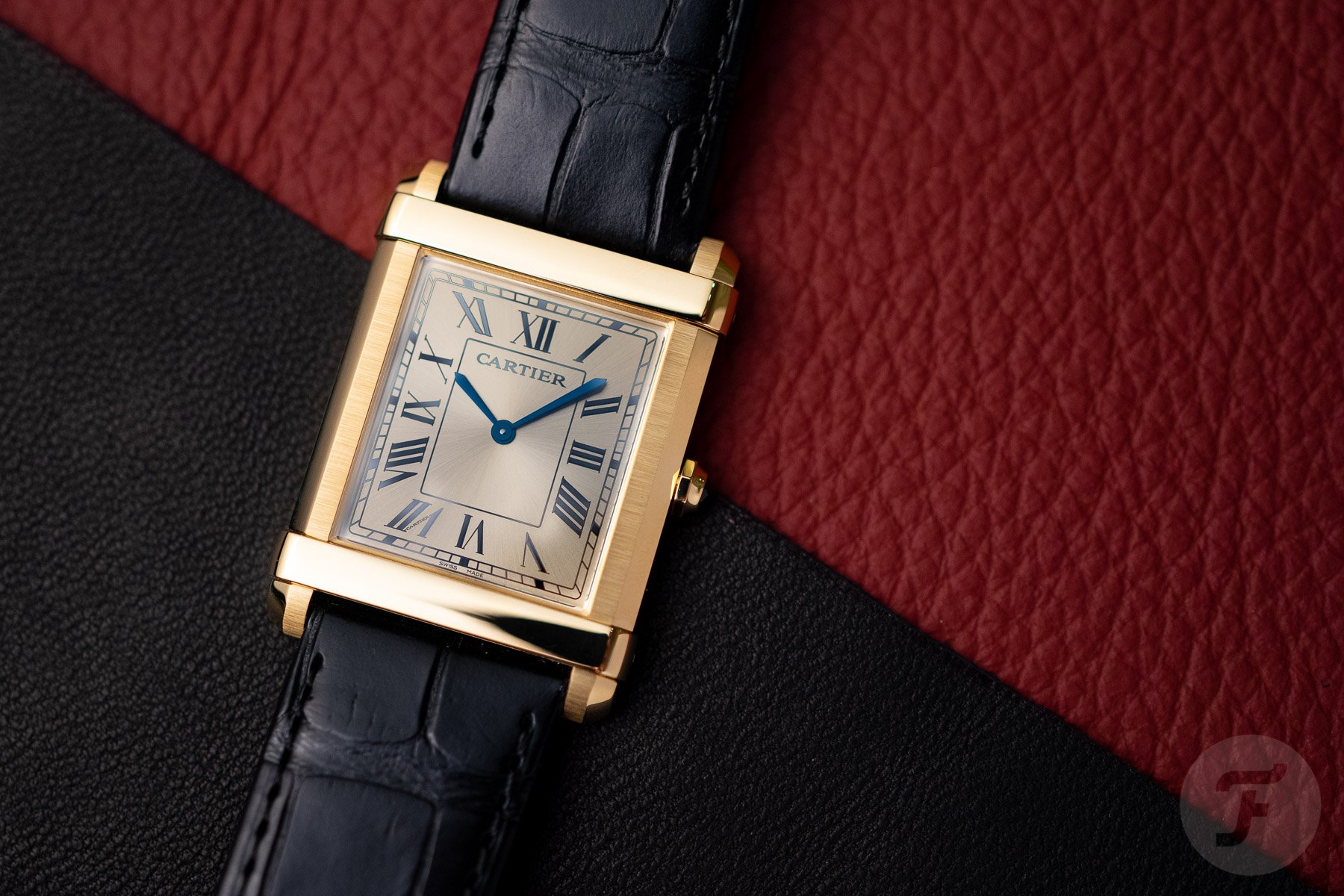 Why Cartier should take the win
Was it not clear enough that the Cartier should take the crown? Well, let me tell you just a couple more reasons why your vote should go to this very special Tank Chinoise. The first is a matter of size. Let me walk you through my thinking. If you're in the market for either one of these watches, you're looking for something small, refined, and wearable, with classic looks that reflect the brand's heritage. Now, when you hear that the Reverso has a 45.6mm case, you might think I'm lying. But sadly, I'm not. Sure, it's only 27.4mm wide, but in terms of wearability, it's kind of like strapping a banana to your wrist. One thing is clear, it's not for the faint-wristed, and certainly nowhere near as elegant as the Cartier (at 39.49 × 29.2 mm).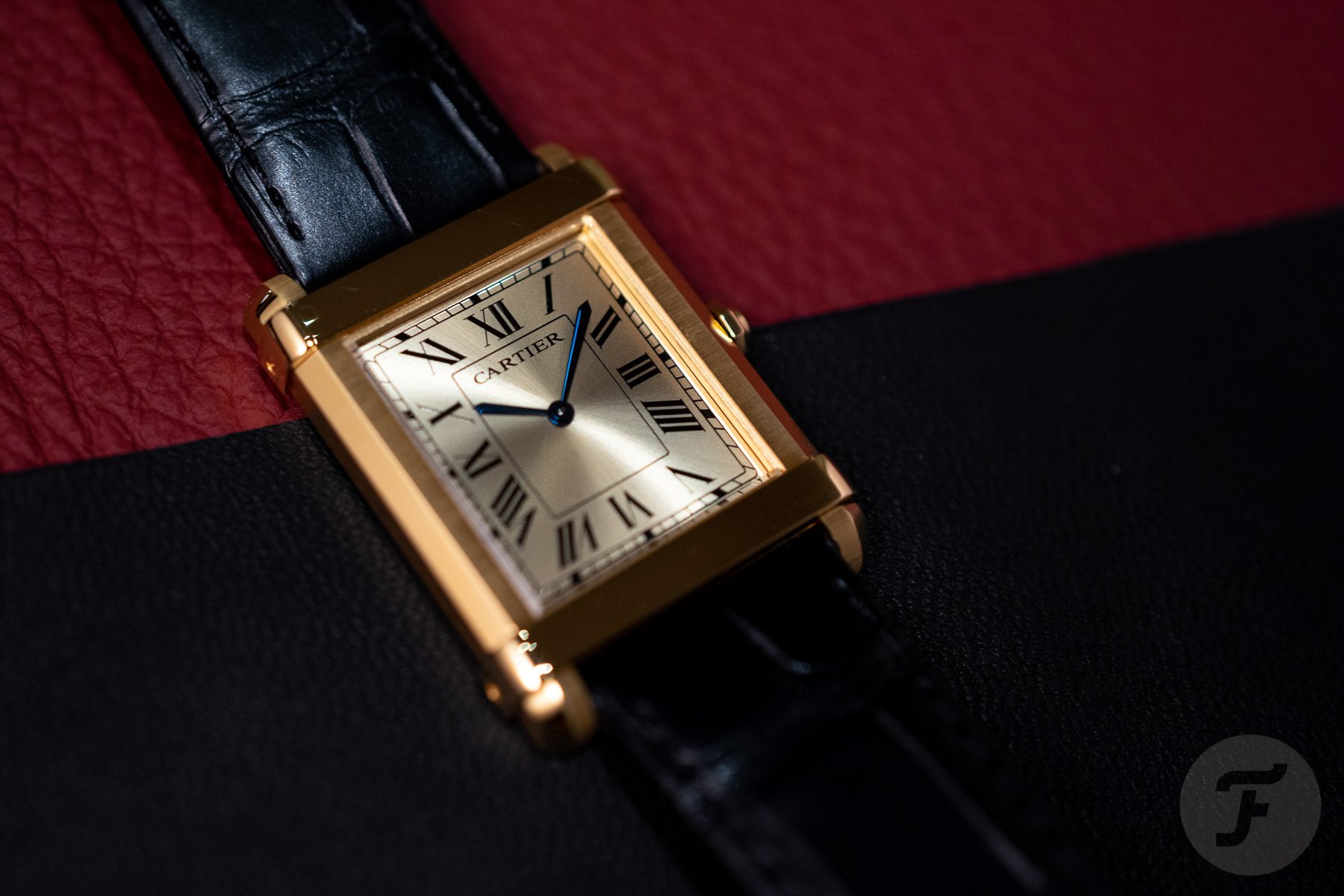 The final nail in the coffin for the Reverso is simple. It's not just a simple matter of looks (a department in which the Tank Chinoise also excels beyond the Reverso). In fact, this last point against the Reverso is its fatal flaw. I'm talking about its flipping mechanism, and how due to the steel ball-bearing used, the watch effectively self-destructs over time. And then you have to ask yourself? Does the sporty heritage of this watch still stand up to today's standards? How often do you find yourself playing polo? I know Daan is more a water polo kind of guy, but you'd better leave the Reverso at home when you head to the pool because with its level of water resistance, this oldtimer sports watch is bound to pull a muscle (or drown)!
Daan with the Jaeger-LeCoultre Reverso Tribute Monoface Small Seconds
Oh please, let's not vote for that Tank Chinoise just because there's buzz around Cartier going on at the moment! You should vote for a Cartier watch because of the elegance it oozes. But this Tank Chinoise, instead looking like a banana, looks more like a Tank on a hamburger diet. Nacho keeps going on about its "perfect" dimensions, but those dimensions are anything but well-proportioned. It's so fat and bulky-looking. It's nothing like the 1922 original, which had a perfectly elegant square dial. No, the new Tank Chinoise is all stretched up, and who on Earth came up with those sunburst dials?
Why did Cartier not just use one of those beautiful silver guilloché dials? These sunburst dials are far too shiny and too ton-sur-ton together with those precious-metal cases. I also really don't like that plain rectangle printed on the inside of the of the dial. What happened to the good old minute-track on the inside of the Roman numerals? Now you just have to guess where those hands are actually pointing towards. And I haven't even mentioned that billboard-sized font that the designers used for the Cartier brand name. A Cartier time piece should be recognized because of its design, not because you can read the brand name from a mile away.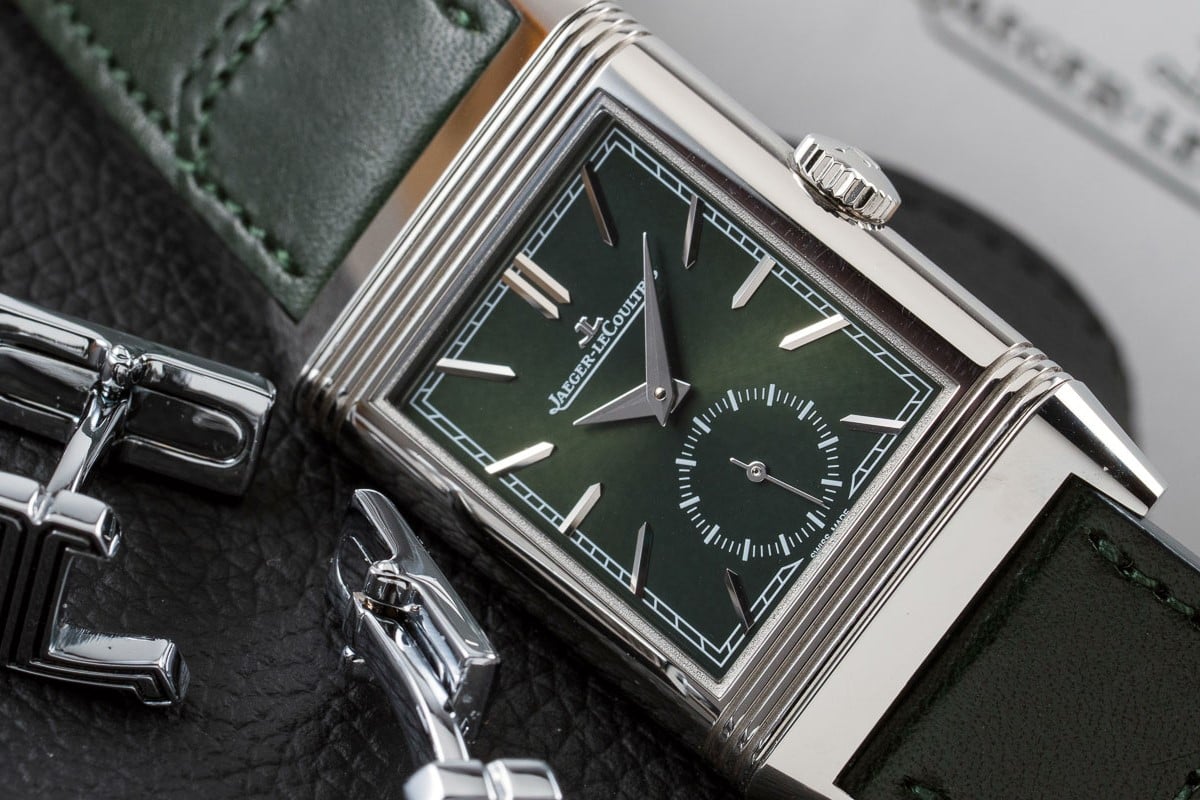 Yes, it looks like a banana. So what?
The Reverso Tributes are much better proportioned, and they ooze elegance and fun without being too vocal about it. Yes Nacho, the shape has very much stayed the same over the years. Jaeger-LeCoultre has only slightly curved the lugs down to make the Reverso wear a lot better on the wrist. You think it looks like a banana, but I think it's the best-wearing rectangular watch out there. Wearing a Reverso is so distinctive and this is only accentuated by those amazing matching Casa Fagliano straps.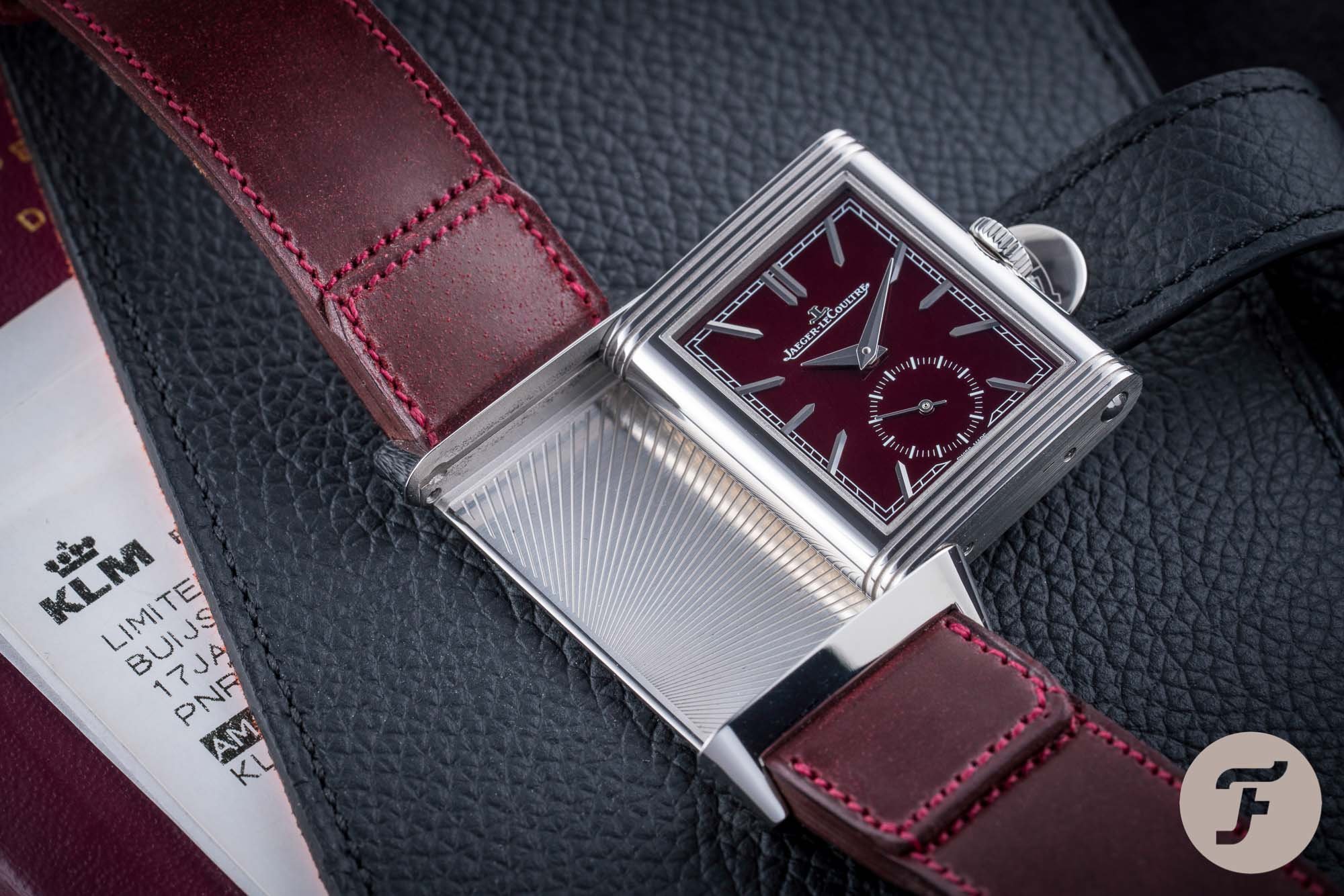 Yes, there's a brand that has finally dared to think past the usual crocodile leather straps for a classic watch. Not only that, the straps also perfectly match the colors on the three Tribute dials. Eat that Cartier, with your utterly boring gray (!) crocodile straps! In addition, the red, green, and blue Reverso Tributes are a very welcome splash of color within the generally quite monotonous silver-and-black watch collections out there. Oh, and I didn't even mention its signature feature yet — the flipping mechanism.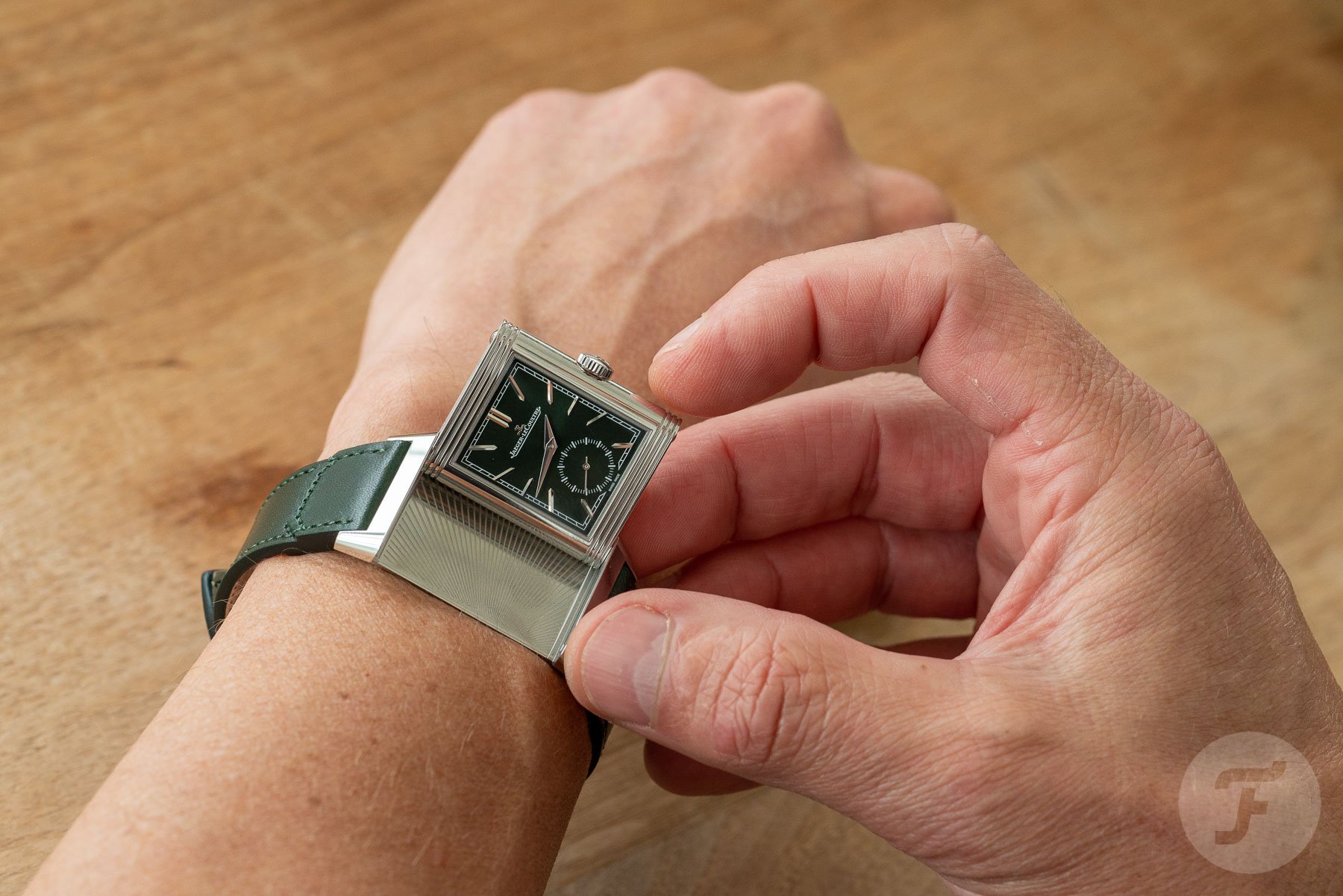 You, Nacho, are bashing it because you think those steel ball bearings will wear out before you can hand down the watch to your kids. But you thought Jaeger-LeCoultre didn't think this one through? First of all, those ball-bearings are spring-loaded, which means they're actually pushed back a bit when flipping the watch. This will certainly reduce the wear over time. Second of all, they're not an integral part of the case, so whenever they are eventually worn out, it's easy as 1, 2, 3 to replace them during a regular service. Now, please excuse me while I flip my Reverso another million times a day because it's such a satisfying and relaxing thing to do.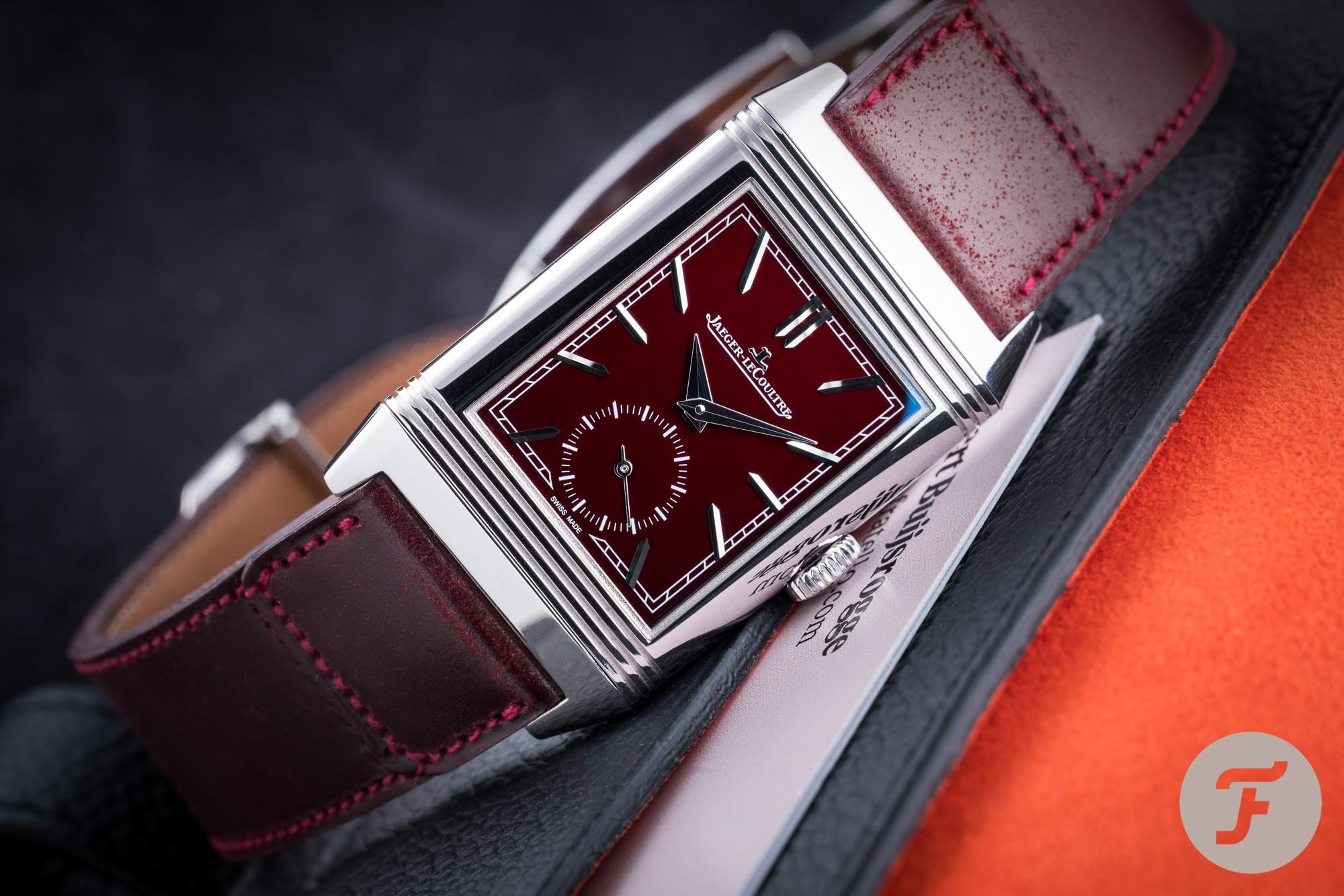 Final Thoughts
So, who are you with!? Would you rather wear a Tank Chinoise that's been on a hamburger diet or would you rather go for the Reverso that looks like a banana? Are you rooting for the ton-sur-ton, gray, or gold Cartiers? Or, are you a fan of the bright and colorful trio from Jaeger-LeCoultre?
Let's bring this one to a vote, and please let us know whose side you're on in the comments and why. Nacho and Daan could both use some support here!
Cartier Privé Tank Chinoise vs Reverso Tribute Monoface Small Seconds