The Best Independent/Microbrand Alternatives To The Rolex Explorer In 2023
A guest post by Vincent Deschamps
Certain models of watches have become iconic because of their distinct design and history. Generally, this history is linked to some kind of human adventure or exploit. You know, climbing Mount Everest, circling the North Pole, or exploring the Mariana Trench in a submarine. One of these iconic models is the Rolex Explorer, which some of us see as the quintessential exploration watch. Many brands have taken inspiration from the Rolex Explorer and created their own versions of it. And there is no shortage of exploration-type watches in the microbrand/independent watch market. In this article, we will look at four alternatives to the Explorer from the aforementioned family of brands. 
The Rolex Explorer is a model that has received plenty of coverage on Fratello. Among the many great articles, I recommend Nacho's "The Top Five Alternatives To The 36mm Rolex Explorer 124270", a format that inspired this article. While Nacho looked at Swiss alternatives, I'll be looking at alternatives from independents or microbrands. Actually, Thor did a similar exercise in 2021 by also looking at alternatives to the Explorer. Well, it seems that there is more to say on this topic, and this is what we discuss here.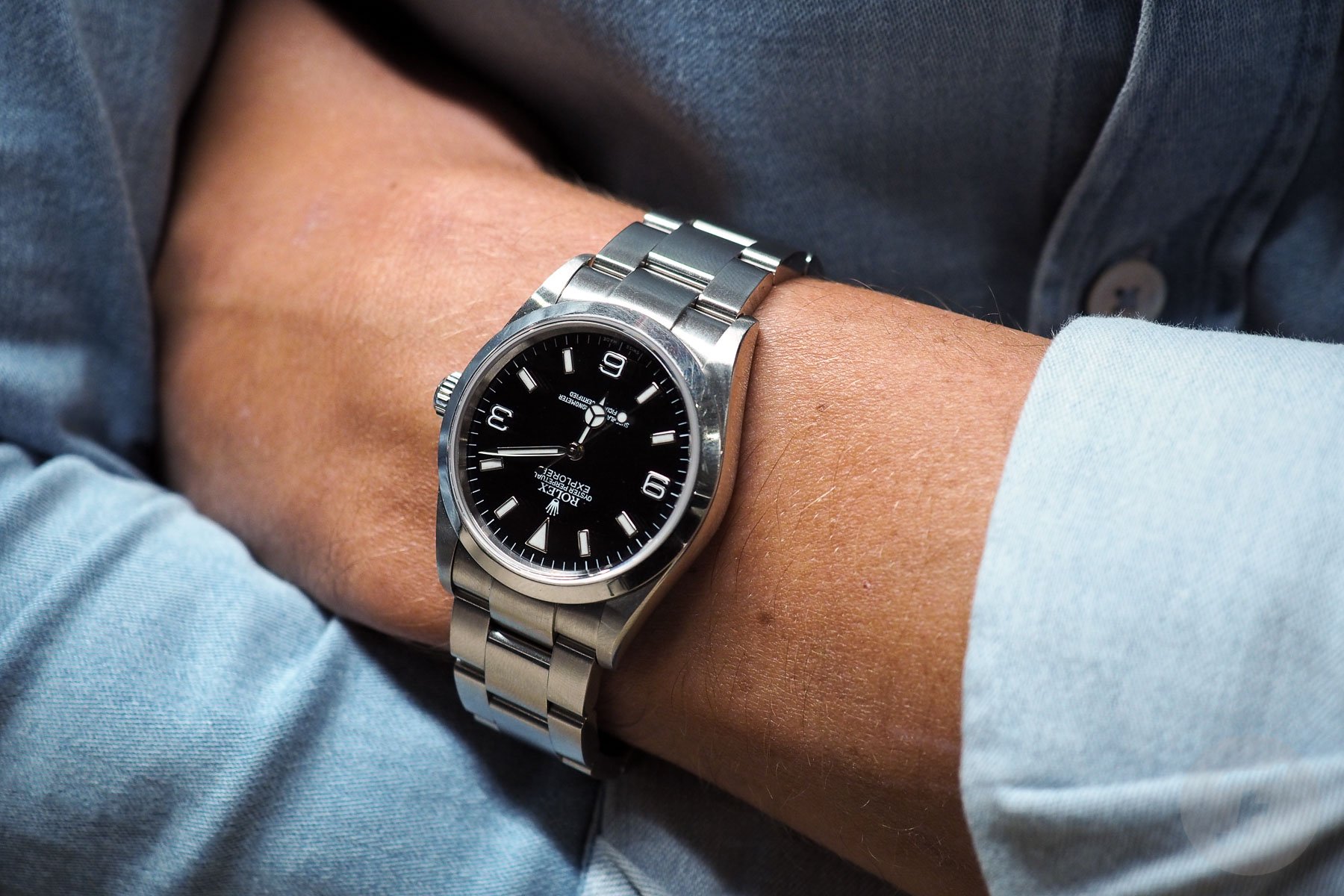 What kind of watch is the Explorer?
Before I go through my selection below, I wanted to quickly define what kind of watch the Explorer is. We must do so for my selection to make sense. As its name indicates, the Explorer is an exploration/field watch that was designed for…drum roll…explorers! People who explored far-flung corners of the earth needed a legible, comfortable, and reliable timekeeping device. I believe the Explorer was not intended to be a do-it-all watch, although it has become that for many of us. One of its key defining qualities is its versatility.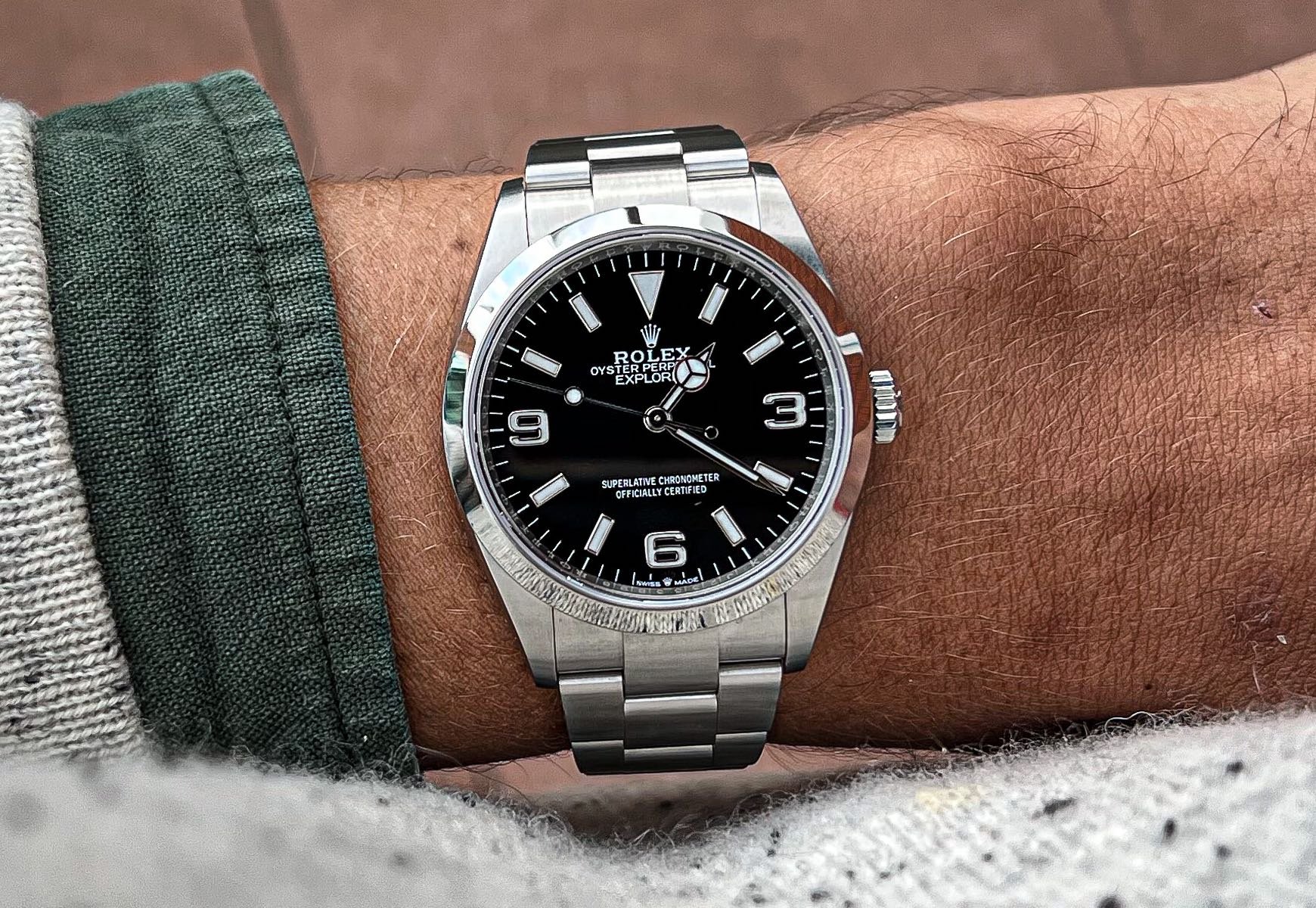 This versatility lies in its design and dimensions, making it appropriate for many situations we find ourselves in. And it's a robust watch with decent water resistance, a sapphire crystal, and a solid movement. Furthermore, it looks simple yet not boring. It has a certain subtle elegance that makes it fly under the radar, however, it is a capable watch. I know, my definition is not a scientific one and more an emotional/subjective one. But I think you catch my drift here. So without further ado, let's look at my selection below.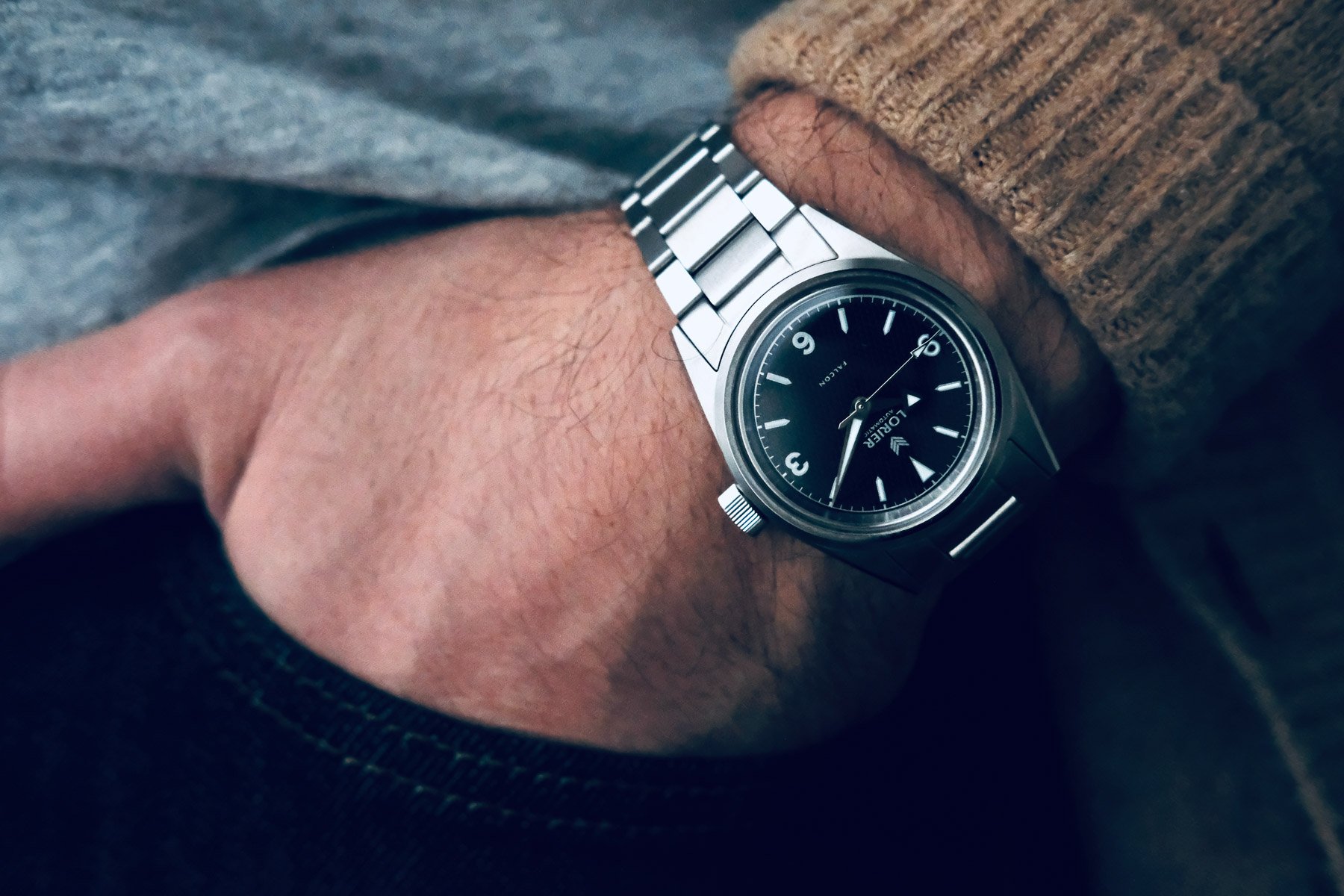 Lorier Falcon SIII
Lorier is in the business of making elegant, vintage-inspired timepieces that are attainable for most of us. I owned several Lorier models, and the latest addition to my collection is the Falcon SIII. From a design perspective, it shares some key common characteristics with vintage Explorers, namely: the waffle dial, the 3-6-9 dial configuration, and the 36mm case diameter. Coupled with a 44mm lug-to-lug distance and an 11mm thickness, it fits quite superbly on my 16cm (6.25") wrist. Actually, it was made for my wrist, which I am not ashamed to claim — you know the feeling when a watch just feels and looks right on you?
The Falcon Mark III is also a reliable piece of horology. It is equipped with the premium Miyota 90S5 caliber which beats at 28,800vph (4Hz) and offers 42 hours of power reserve. I don't believe Lorier's movements are regulated, but mine runs at +6 seconds per day, which is pretty good in my book. Lorier is known for using dramatically domed Plexiglass crystals, and this gives the Falcon a distinctly vintage vibe. Choosing Plexiglass instead of sapphire means the crystal resists shocks better, but it also scratches more easily. In my experience, I can remove all scratches using the included tube of Polywatch. Yes, Lorier includes a tube of Polywatch with each purchase.
The Falcon Mark III retails for US$499 and will be back in stock sometime in March 2023. Check out the brand's website for more information.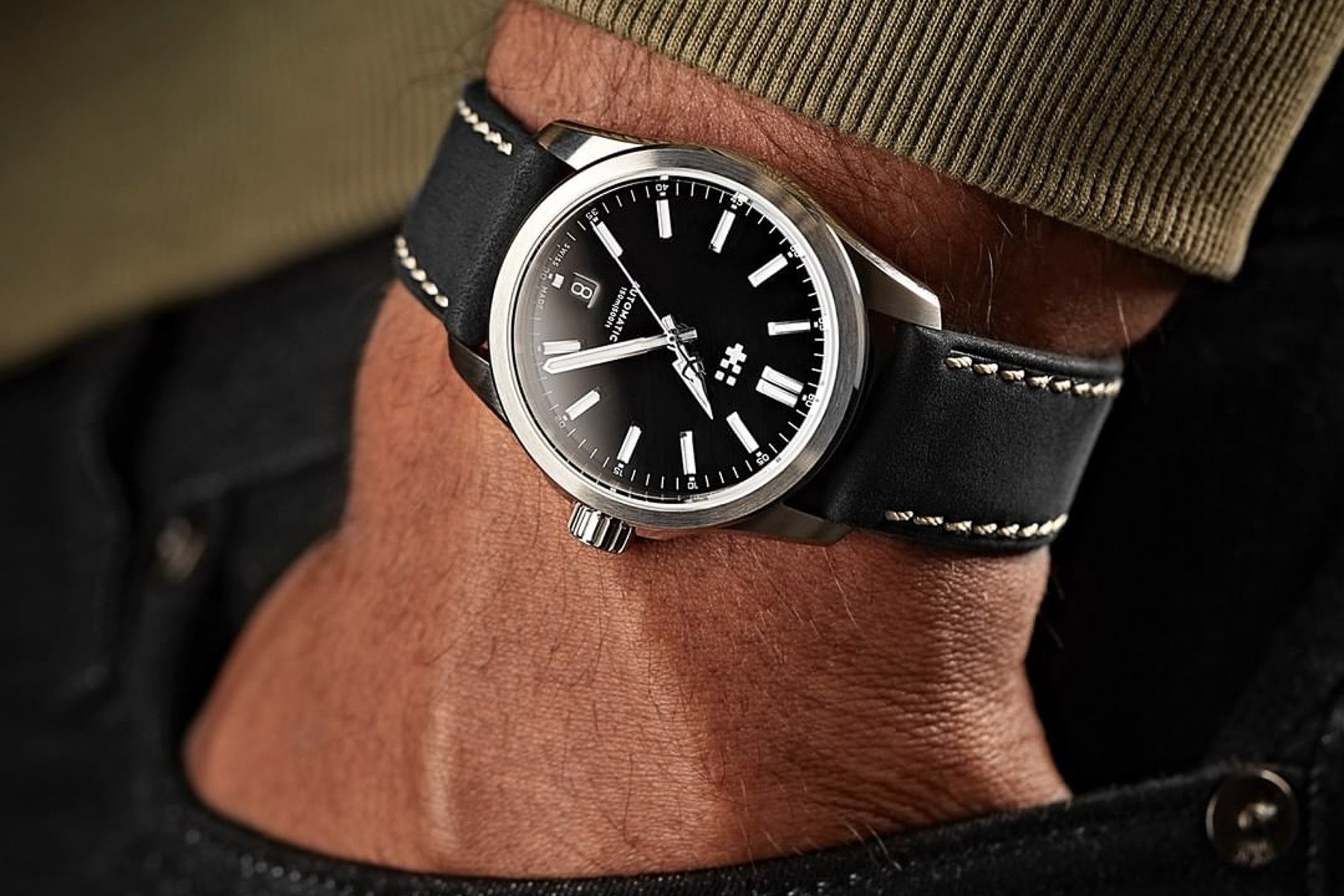 Christopher Ward C63 Sealander Automatic
Christopher Ward is a brand that the Fratello community knows well. I recommend reading the recent articles on the C1 Bel Canto and C60 Trident Pro 300. The C63 Sealander collection was introduced a couple of years ago in three models — the Automatic, the Elite, and the GMT. The Automatic comes in either a 39mm size or, more recently, a 36mm case. While I did handle the 39mm version in person, I thought I would stick to the 36mm one. After all, it is the closest to the original and current Explorer in terms of size. In good Christopher Ward fashion, you get a lot for what you spend on this watch.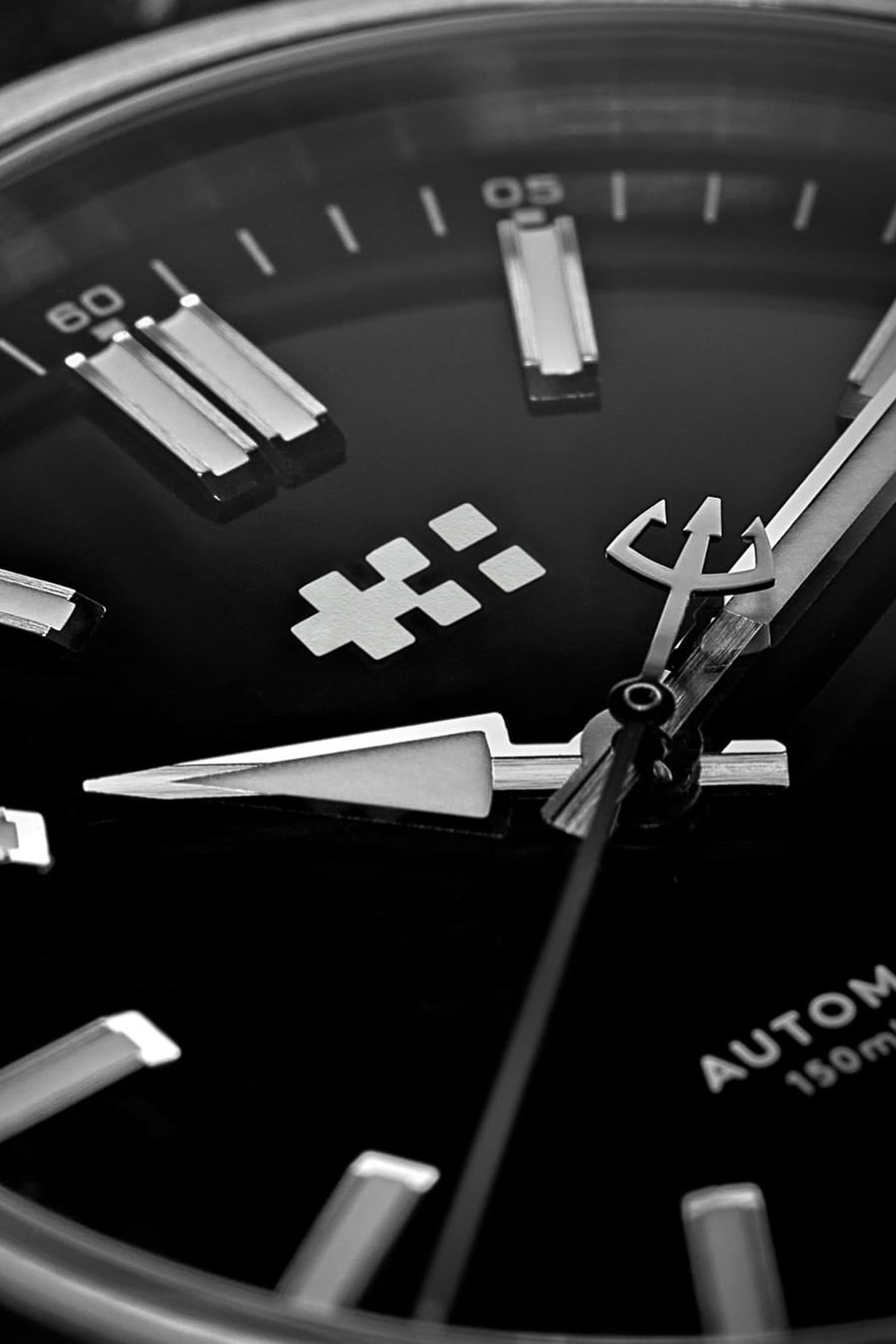 Besides the unique light-catcher case, you get a Sellita SW200-1 caliber within, a sapphire crystal, a lacquered dial, and a fully articulated bracelet with on-the-fly micro-adjustments. All of this for the meager sum of US$925. The British brand is also known for making watches that come with great finishing and great lume. In this case, it's X1 C1 that glows ice blue. This 36mm model measures 42.87mm from lug to lug and is 10.75mm thick with a 20mm lug spacing.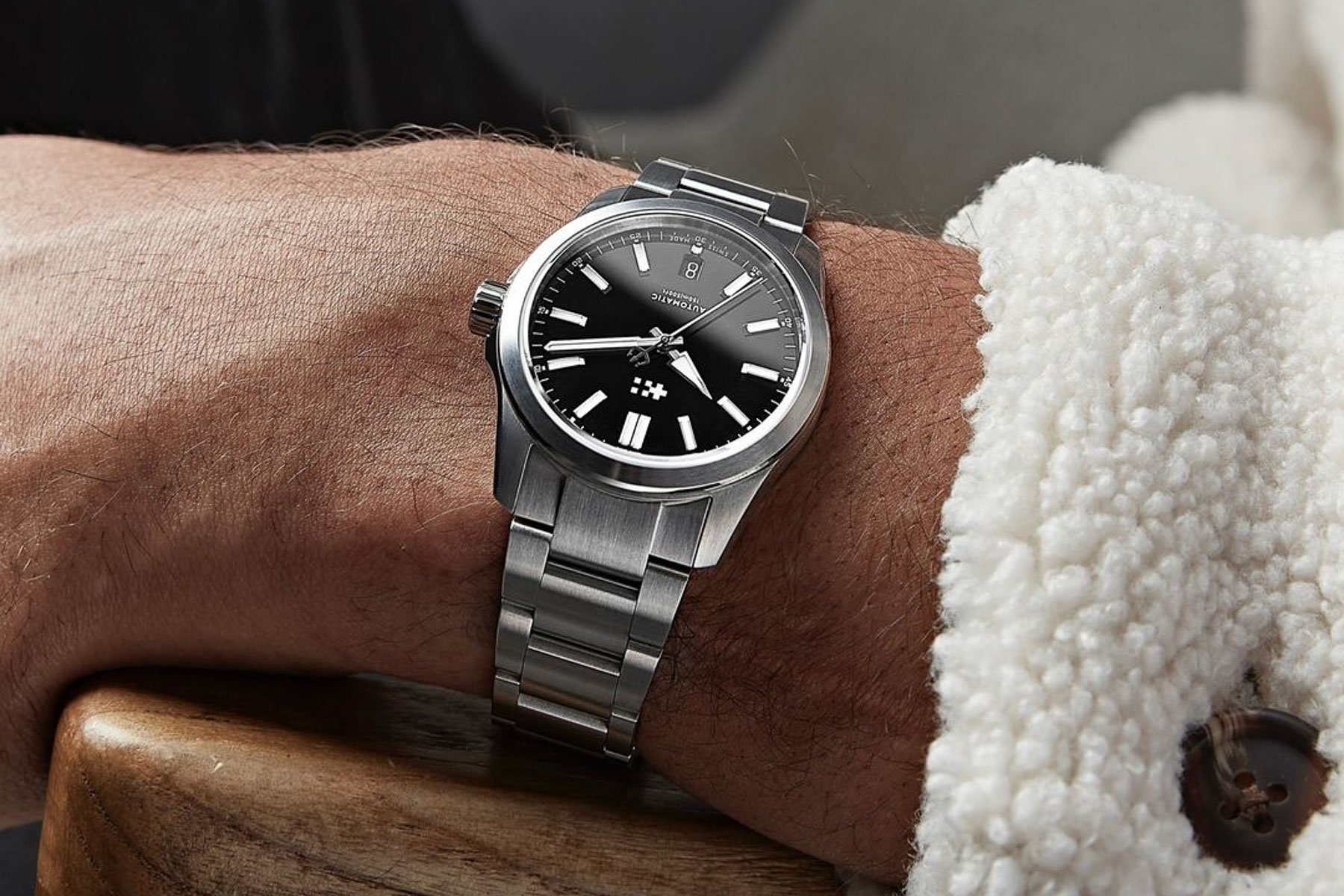 The 36mm C63 Sealander Automatic is currently available in four colors — black, white, red, and green. You can purchase on straight from the brand's website.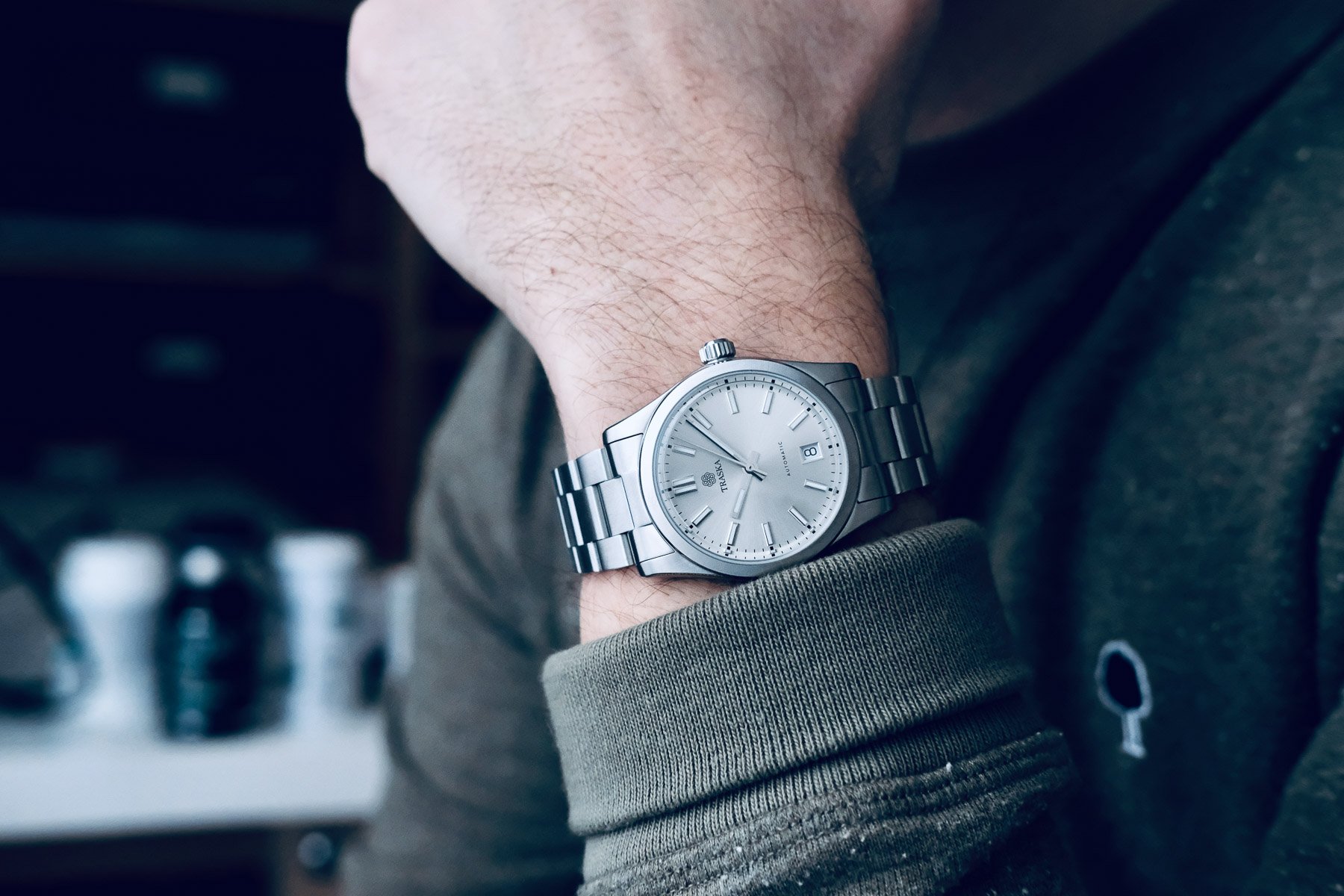 Traska Commuter 
I recently talked about Traska when reviewing the Sealander and Venturer GMT. Another model I would like to mention is the Commuter, which has a 36.5mm case diameter. Traska released the first version of this watch in 2021 and is releasing the third version this year. As far as I know, Traska was one of the first microbrands to offer a smaller everyday type of watch alongside Lorier and a few others (please chime in about which ones below!). What you get with the Commuter, as you do with any other Traska model, is an unbeatable specs-to-money ratio. To start with the dimensions, we have a 36.5mm diameter, 44mm lug-to-lug, 10.55mm thickness, and 20mm lug spacing. 
The case and bracelet are coated with the brand's proprietary hardening compound that makes the watch virtually impossible to scratch. It is powered by either a Miyota 9039 (no-date) or 9019 (date) caliber, which both beat at 28,800vph (4Hz.) The box-style sapphire crystal let us see a sunburst dial with applied markers filled with BGW9 lume. As the brand describes it, the Commuter is an understated piece that's solidly built and displays a subtle elegance. And you're going to have to take my word for it, but it fit very well on my skinny wrist thanks to its modest dimensions and comfortable three-row bracelet. 
The Commuter comes in four colors— black, white, dark green, and mint green — and will retail for US$565. It will be available for pre-order from the brand's website in February.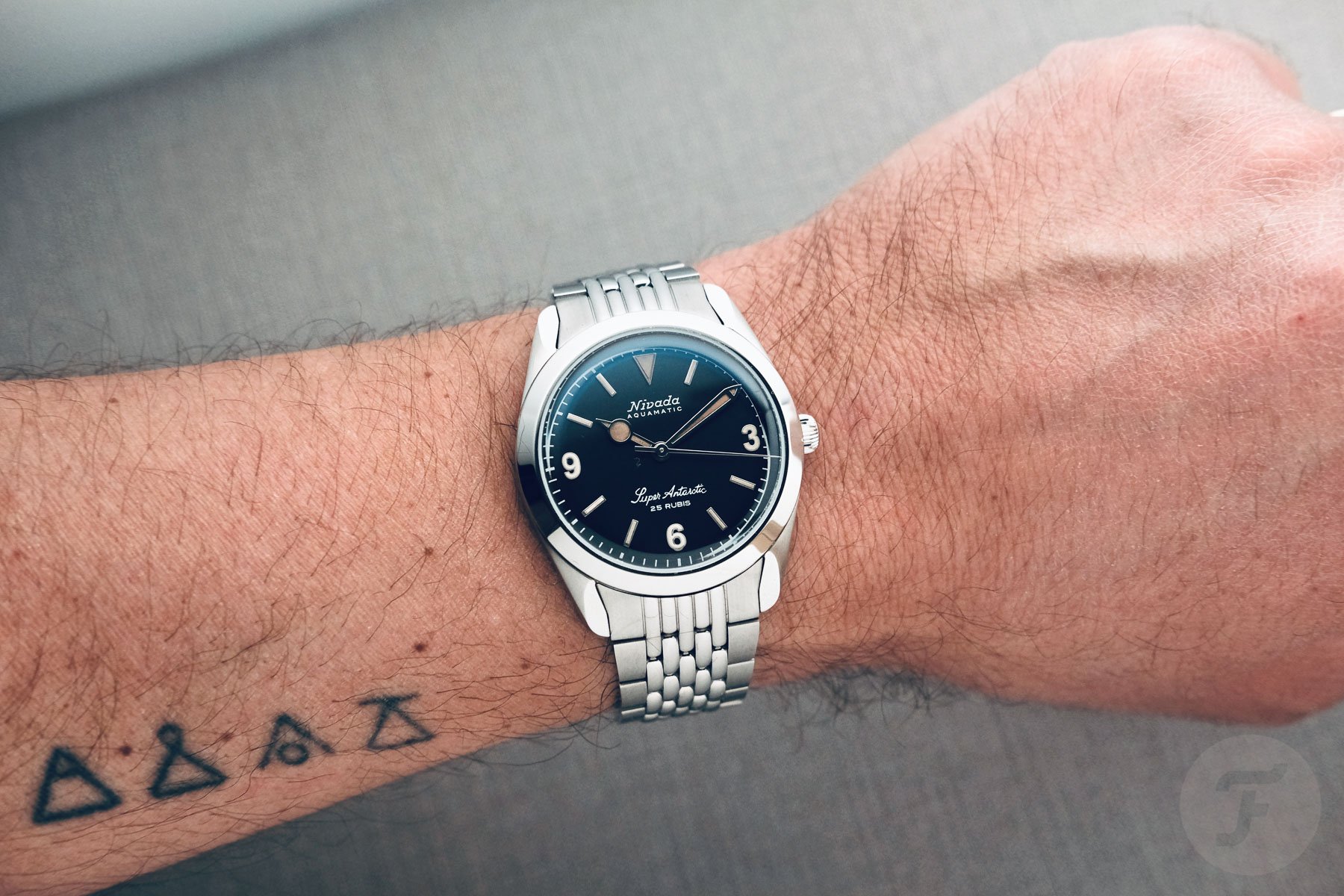 Nivada Grenchen Super Antarctic 3.6.9
Nivada is one of those vintage brands that have been revived by passionate watch lovers. Balazs wrote a nice review on the Super Antarctic about a year ago, and among many other articles on the brand, I recommend Brandon's article on its history. Nivada unveiled a new version of the Super Antarctic last October during the 2022 edition of the New York Windup Watch Fair. This version, named the Super Antarctic 3.6.9, comes with a 3-6-9 dial configuration. I know, the name is not the most original, but there is no wondering what this watch is all about. 
The Super Antarctic collection stems from the brand's participation in historical explorative missions to the Antarctic. The brand released several versions of the original Antarctic, including the Super Antarctic, and now a 3-6-9 version. This one comes with the same incredible specs as the other ones and a new dial treatment. Both the Black and Tropical variants have aged lumed markers, but the latter is by far the more vintage of the two. Key specifications include a case diameter of 38mm, a lug-to-lug of 45mm, a thickness of 12mm, and a lug spacing of 20mm. It comes with a sapphire crystal and a Soprod P024 automatic movement. 
The Super Antarctic retails for US$750 on a strap and US$950 on the beads-of-rice bracelet. You can purchase it directly through the brand's website.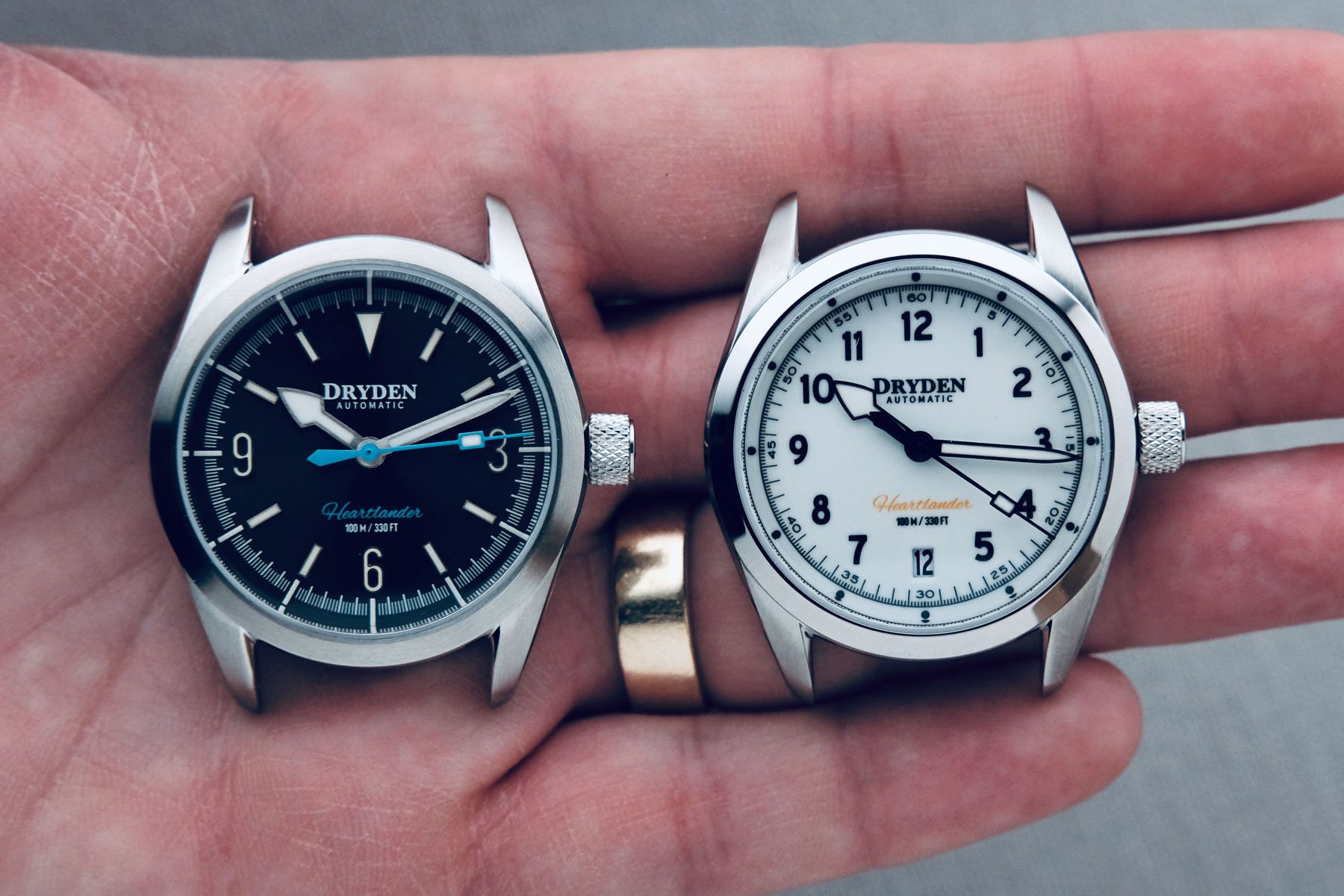 Dryden Heartlander 
I wanted to make a quick mention of the recently released Dryden Heartlander, which I reviewed in full here. The Heartlander comes in eight versions and costs US$500. It has a Miyota 9015 (date) or 9039 (no-date) caliber within and measures 38mm in diameter, 46mm from lug to lug, and 11.2mm in thickness with a 20mm lug spacing. The Heartlander can be purchased directly from the brand's website.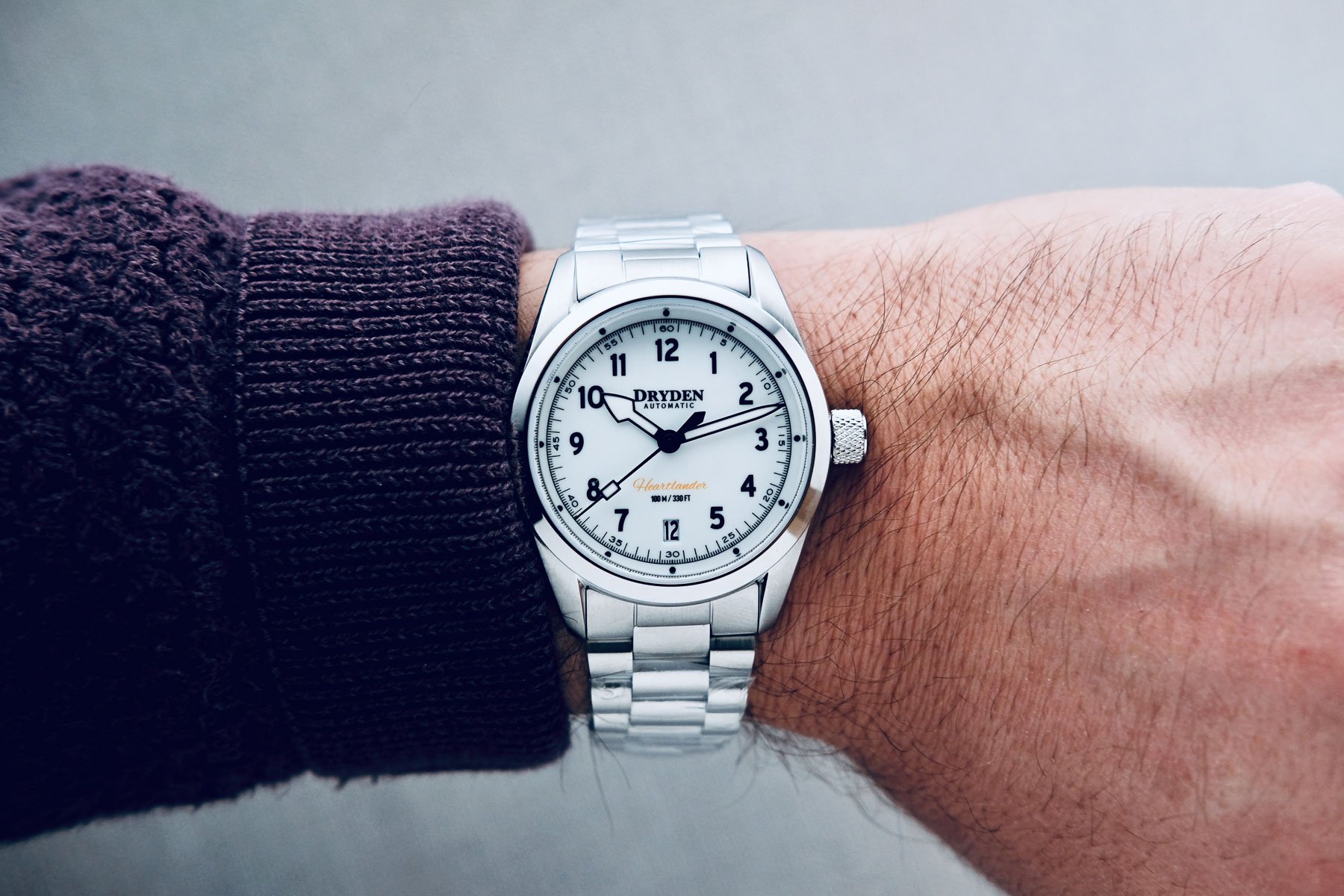 Final thoughts 
As I often do, I stayed close to or under the $1,000 price point. You can get a lot of watch for your cash at this level. And I know there are many other models that I could have mentioned in this article, but I stuck to those I have personal experience with. Please feel free to mention other alternatives to the Explorer from independents/microbrands at around the $1K price limit. And mentioning something much cheaper or more expensive is alright, but again, I stick to what I know.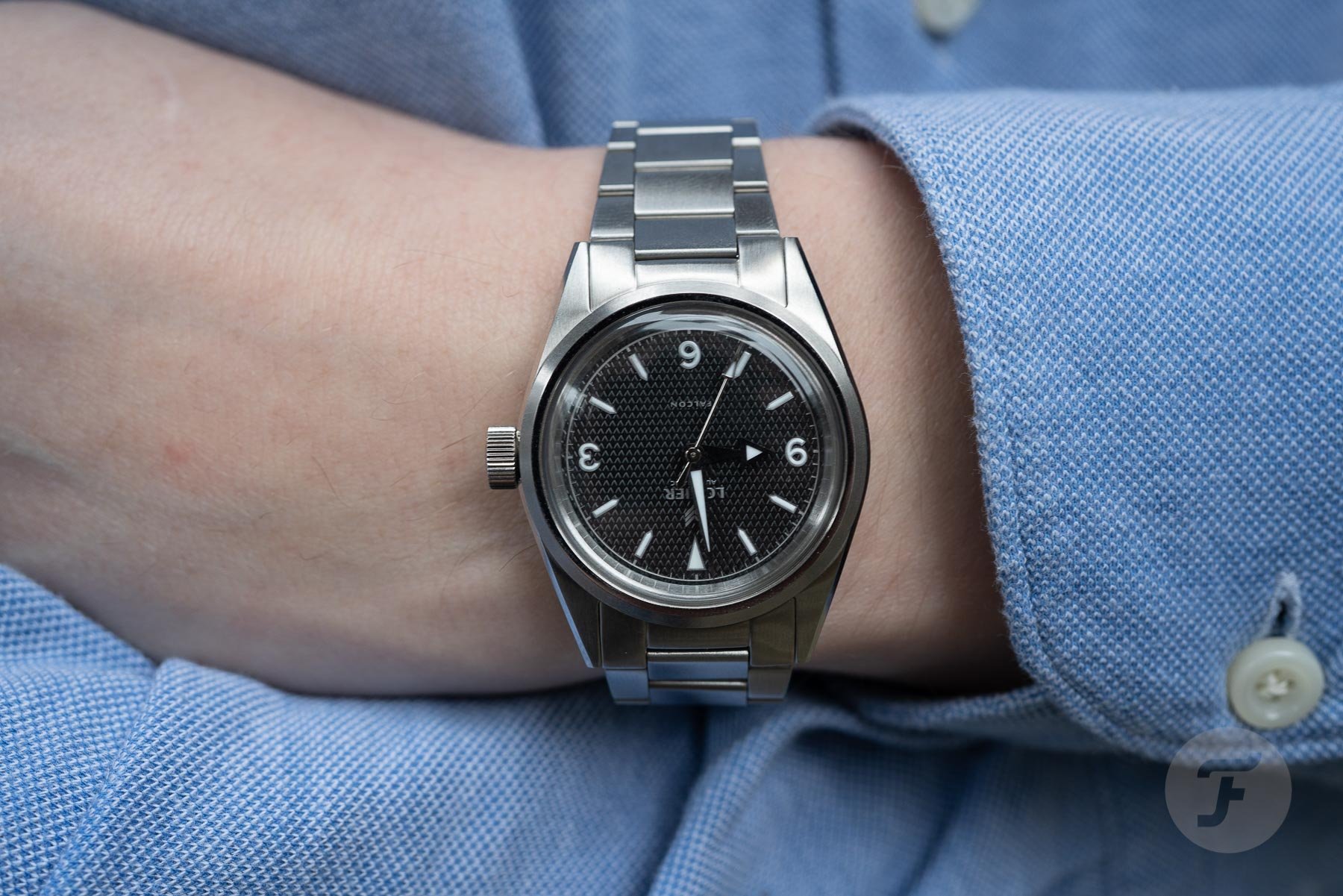 Looking at the above selection, you probably noticed that all watches have a few things in common. First, they all have fixed bezels and, with one exception, no date complication. Explorer-type watches often come without a date to keep the design clean and legible. I do prefer a date window, and I would love to see the aforementioned brands try releasing a date version of their models. Who knows? That could work, don't you think?