The Five Best Seiko Watches Released In 2021
And the year's not over yet!
With just over a month to go, it's time to look back on another Seiko year. As you would expect from the Japanese watch giant, there was an abundance of new watches in all of its product families. Does that make it easy to sift through and distill a list from? Not really, no. The watches I selected made their mark. Have a look at what I think were the five best Seiko watches of 2021. Well, the first eleven months of 2021, that is.
There were four watches that immediately came to mind when I asked myself which five would make it onto my very subjective list. The fifth, however, was a genuine eureka moment, but I'm not going to reveal which watch that was just yet (maybe you can guess what it is). I had one important criterion: only watches that I held, felt, and tried myself were going to make it to the list. I don't think I can put a watch on an end-of-the-year list without experiencing it in the metal.
… December might still have a nice Seiko surprise up its sleeve.
Before you say anything, yes, I know the year isn't over yet and that December might still have a nice Seiko surprise up its sleeve. I will deal will that later, don't you worry about that. So here goes, my five Seiko picks for the first eleven months of 2021.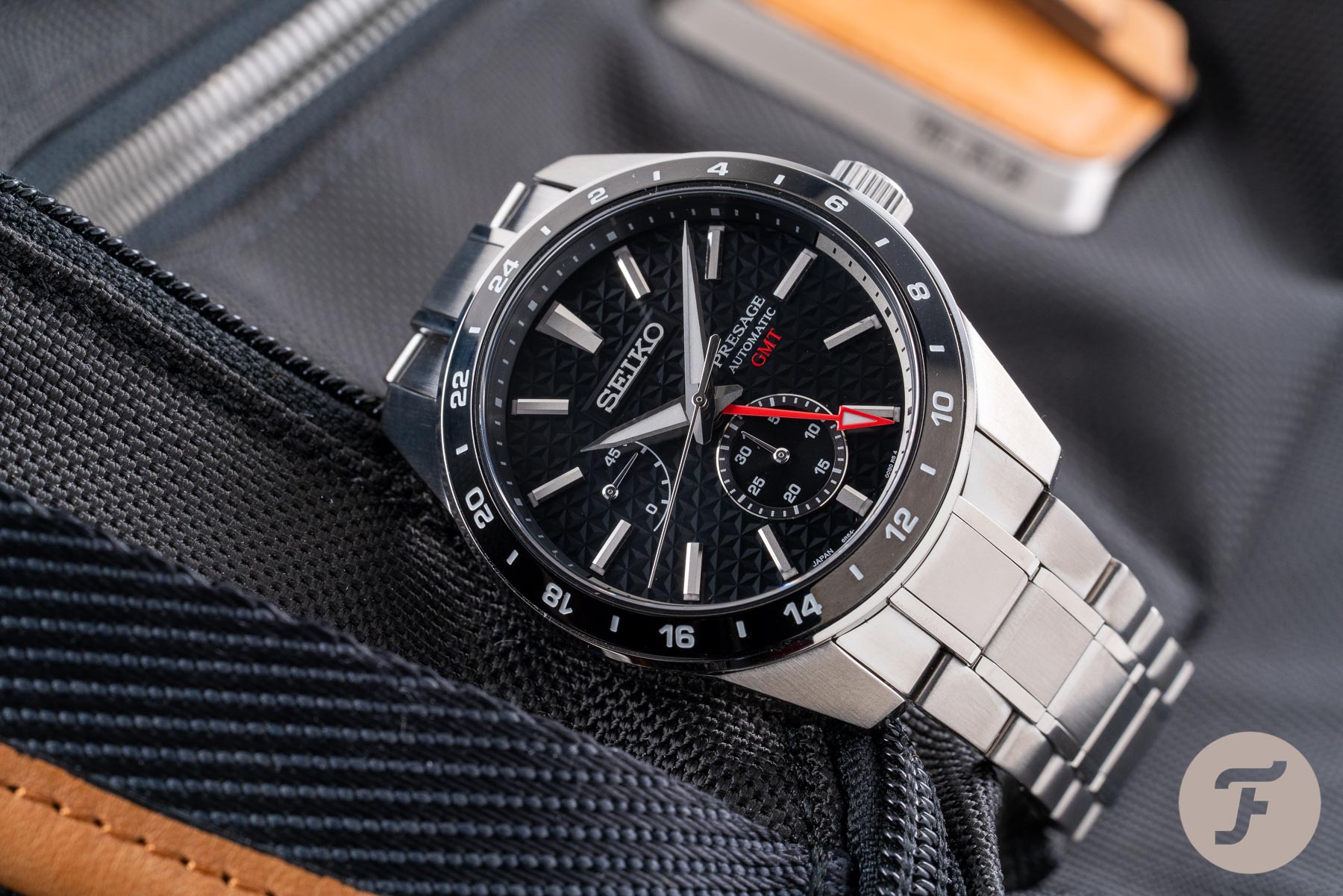 Best Seiko Watches of 2021 — Presage Sharp Edged GMT SPB221J1
The first watch that came to mind was the Presage Sharp Edged GMT SPB221J, not only because of its clean-cut 42.2 × 13.7mm case with fine edges and hairline finishing, but also because of its function and dial. The way the light bounces off the textures of the geometric asanoha pattern and plays with the color is pretty spectacular. And when it is glistering reflections you're after, the brushed and polished faceted hour indexes and large dauphine hands take care of that in abundance.
"Dressy" and functional
Let's not overlook the travel function of this GMT watch. But how could I when the GMT hand is in a highly contrasting color? This Presage is not just "dressy," it's also meant to be functional. The hands and indexes have plenty of LumiBrite on them for easy readability. More instrumental goodness comes from the fact that the GMT hand can act as a dual-time indicator. And when setting the hour hand, the minute and central seconds hands continue about their business.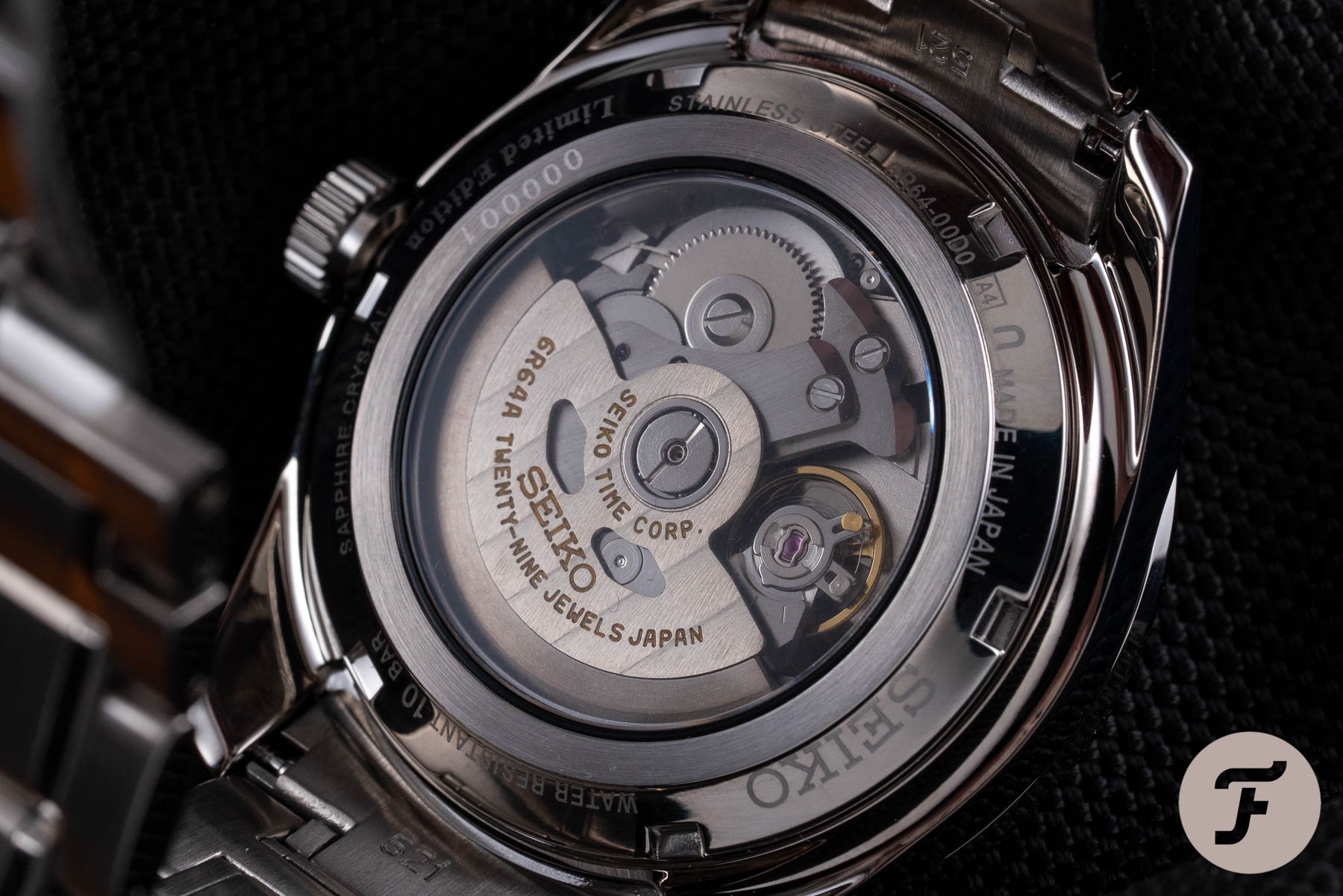 Why is the Presage Sharp Edged GMT SPB221J1 on the list?
Because this watch could well be the last stepping stone on your way to a Grand Seiko, and it gets you in the mood for a "GS" for sure. This €1,500 Presage is so well made, it can compete with watches twice the price. And it's also a watch with an original personality. The angular case shape, the fine finishing of it, the comfortable and sturdy three-link bracelet, and the intricate pattern on the dial are signs of a distinct character. The Presage Sharp Edged GMT is very Japanese in the sense that every detail has been taken care of. But the way Seiko did that sits very well with watch tastes outside of the motherland too. This Presage is a universally good watch that doesn't forsake its Japanese essence.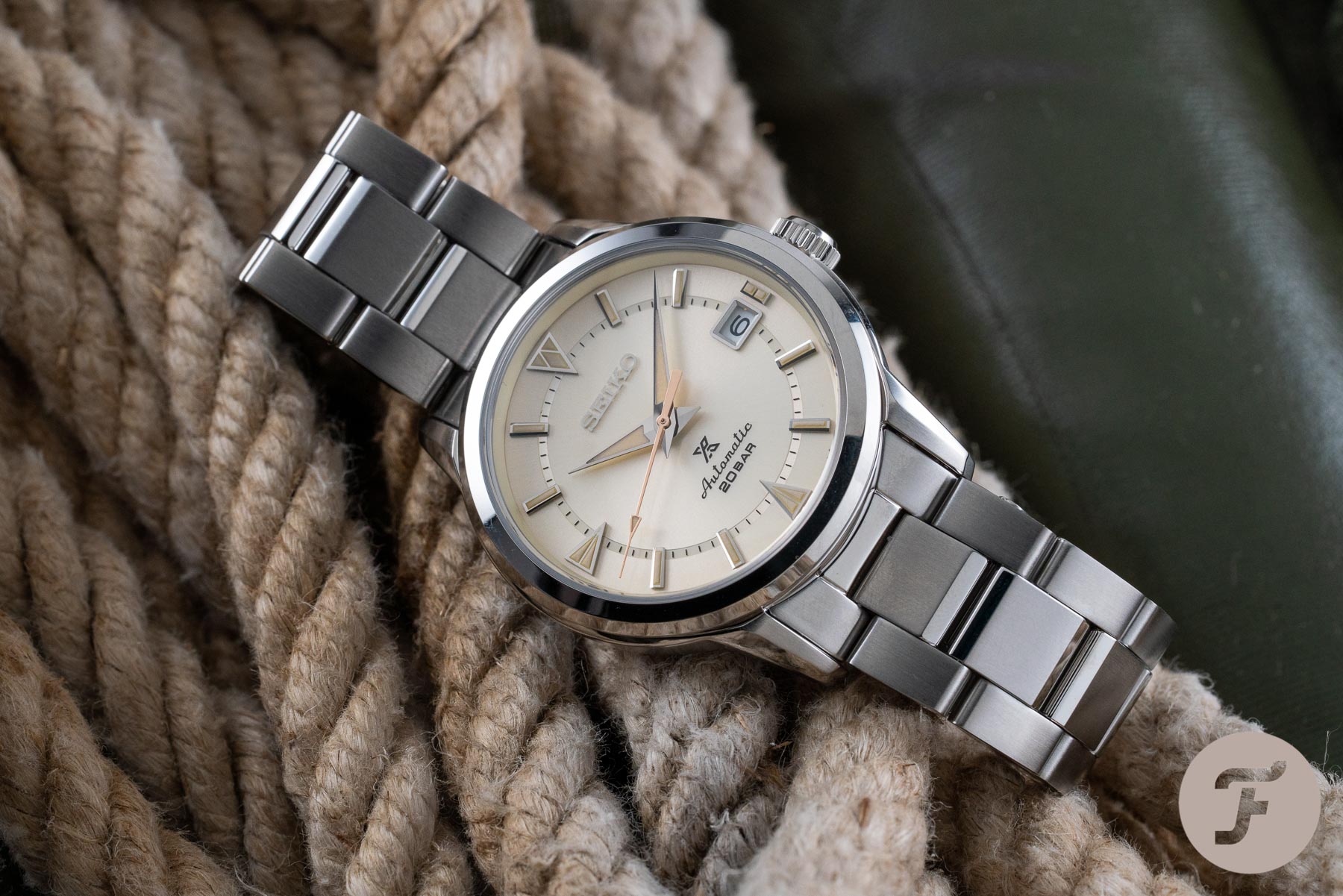 Best Seiko Watches of 2021 — Prospex 1959 Alpinist Modern Re-interpretation SPB241J1
Although I sometimes get tired of retro, there's no denying its allure. And since my heart is not made of stone and I can appreciate a nice historical tale, the Prospex 1959 Alpinist Modern Re-interpretation SPB241J1 made it onto the list. Why didn't I pick the Prospex 1959 Alpinist Re-Creation SJE085J1, you ask? Two reasons. The first one being the price of €3,000. The second one being the fact that the 1,959 numbered pieces of that watch mimic the original, but fall short in details. The creamy white SPB241J1, on the other hand, sells for a sympathetic price of €770, and it also doesn't want to be just like the original. Instead, it's a contemporary re-interpretation. It's a new version with a date window that won't overload your OCD like the one in the SJE085J1 clearly does.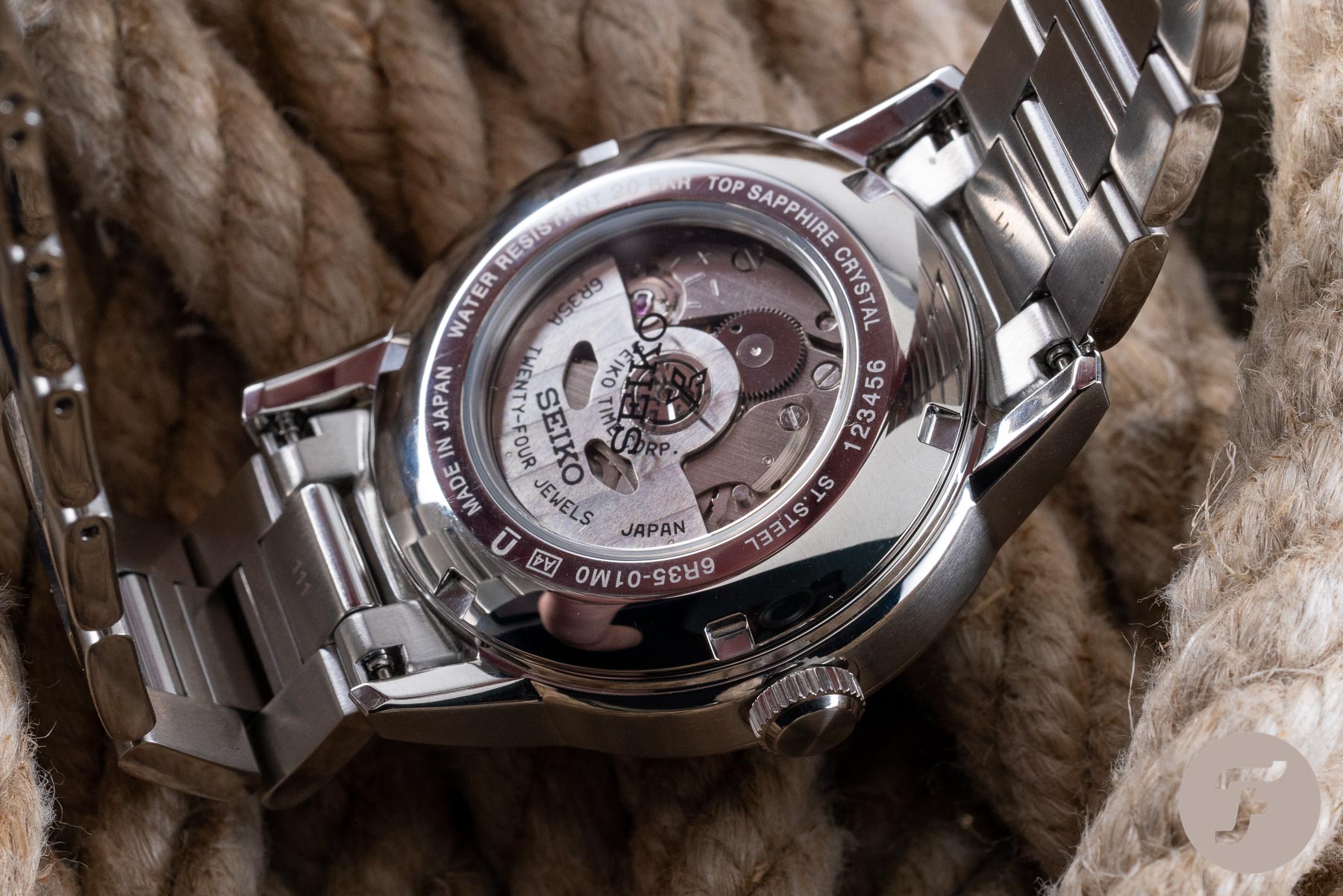 Another strong point of the Alpinist Re-interpretation is the 200-meter water reistant, 38mm case. It dares to be relatively small and that pays off in a big way. Because of the watch's curved, polished lugs and polished bezel, the Alpinist looks bigger than it is. The proportions are perfect and because they are, the watch presents itself with charisma.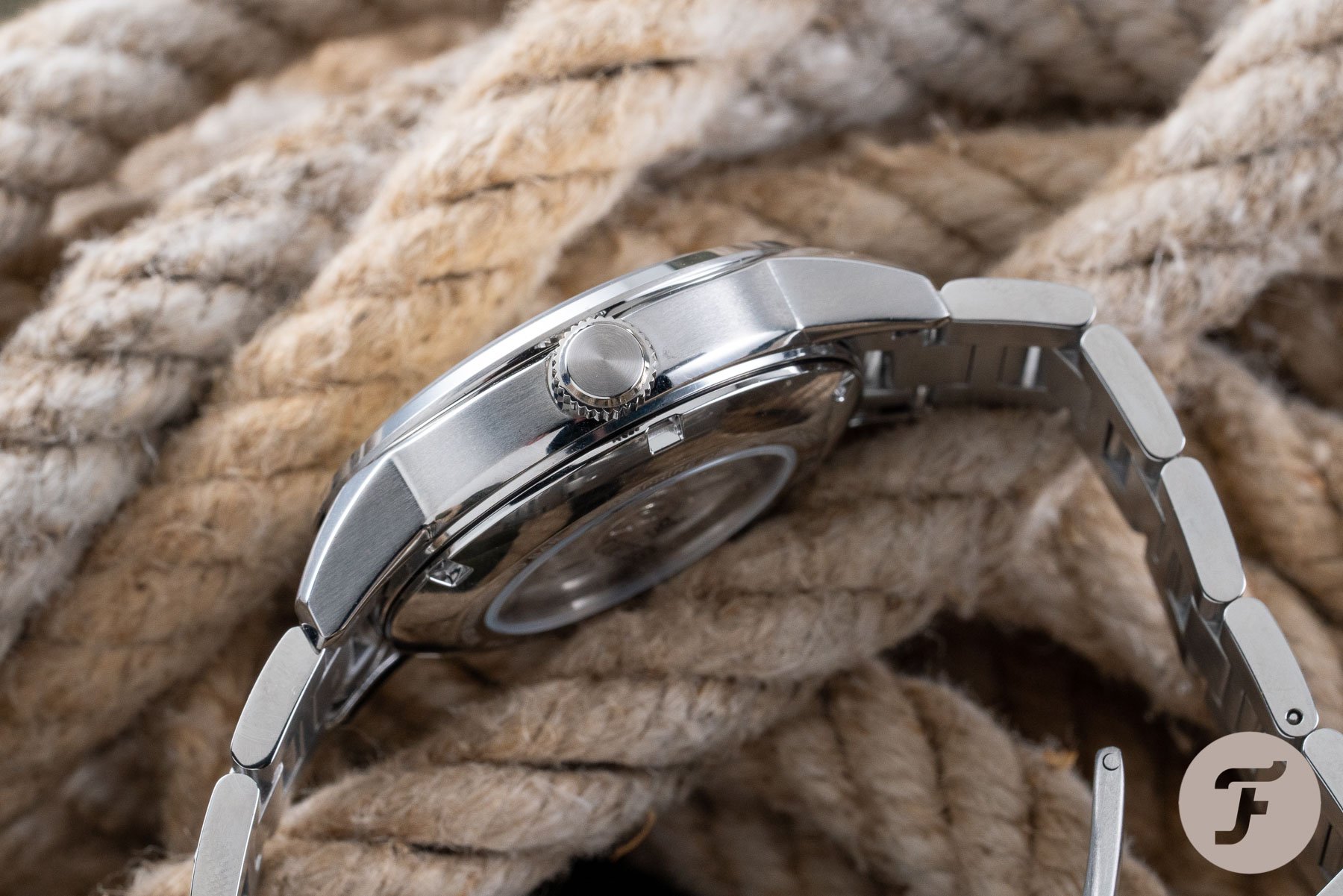 Caught in triangles
Part of the allure of the SPB241J1 is also the strong look of the markers. Your eyes will get caught in those three big triangles. But there's more action on that creamy, eggshell white dial than geometric markers. The minute track that connects the applied indexes also plays a vital role in helping create a dynamic dial. The same can be said about the large hour and minute dauphine-style hands. And the fact that they are faceted, with one side polished and the other brushed, is a sign that Seiko's dedication to detail doesn't start only above the €1K line.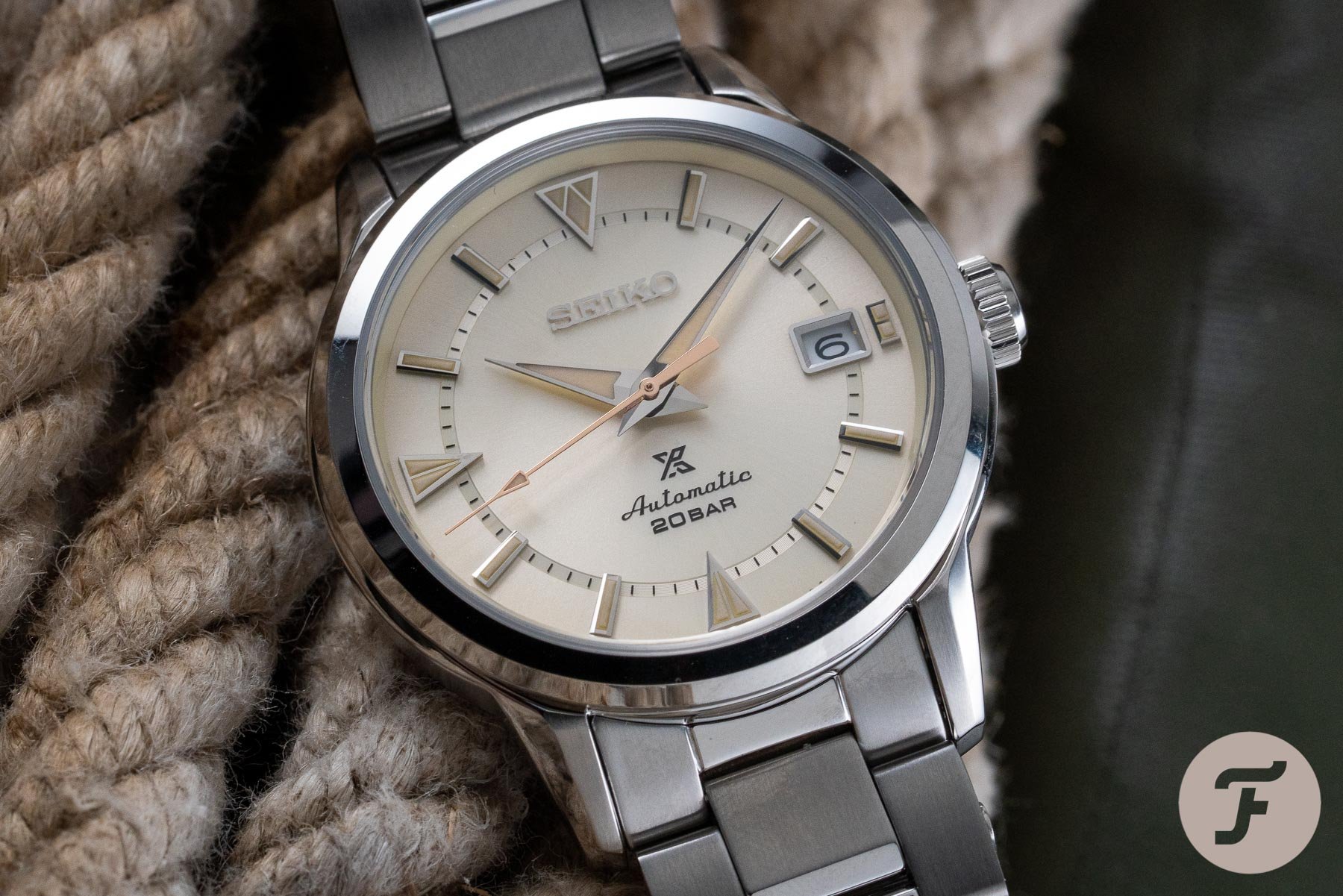 Why is the Prospex 1959 Alpinist Modern Re-interpretation SPB241J1 on the list?
Because this re-worked contemporary watch strikes the perfect balance between the original Alpinist and a future-proof version of it. The price is razor sharp too, just like the hands over that soft, creamy dial. It's a dial that gives some sophistication to an action-proven watch concept. For me, that's more than enough reasons to climb all over this 2021 Alpinist.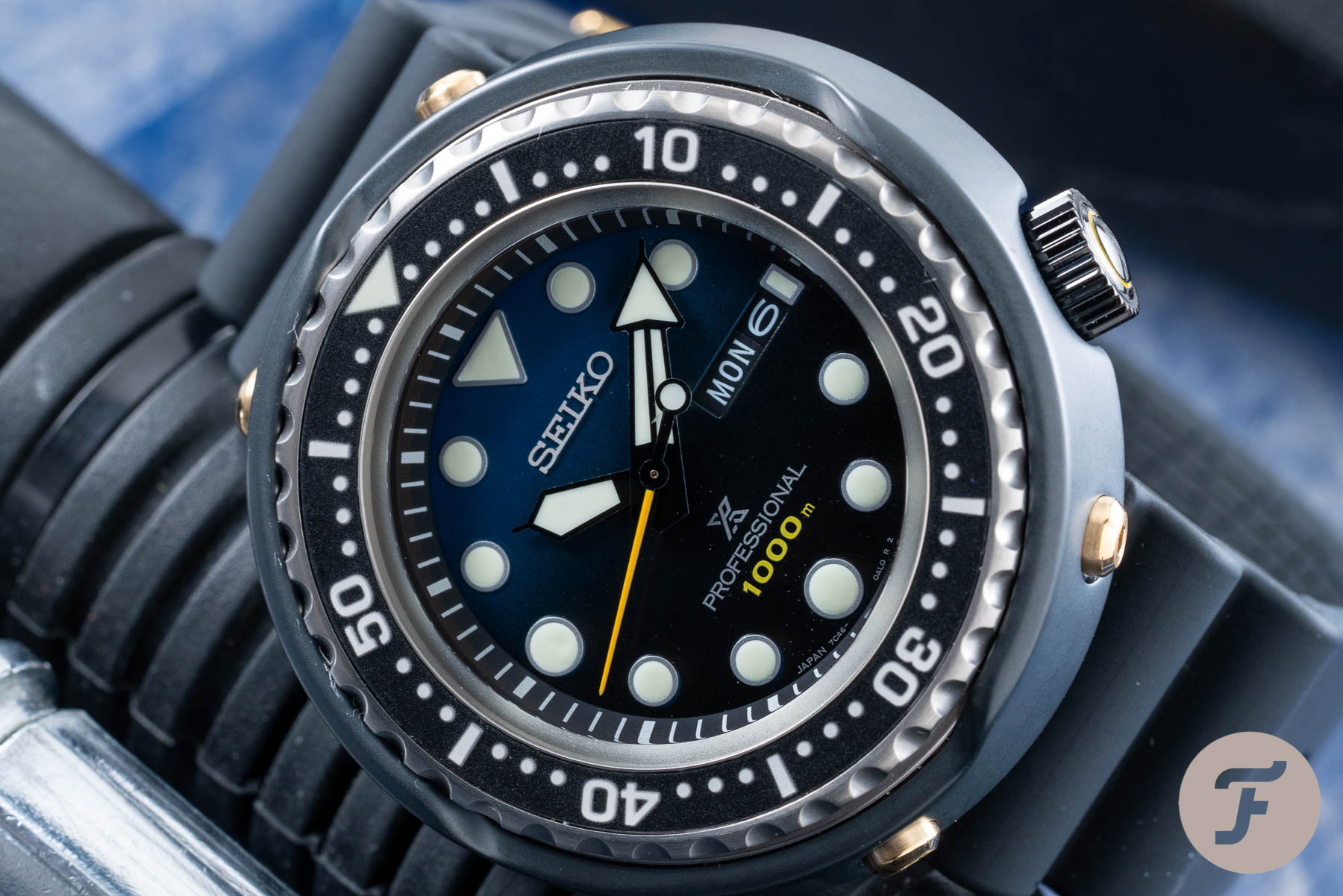 Best Seiko Watches of 2021 — Prospex 1986 Quartz Diver's 35th Anniversary LE S23635J1
When Seiko serves Tuna, you eat it. And that's why the titanium and ceramic Tuna S23635J1 is on the list. This is one serious watch. You don't want to mess with a watch that forgoes a helium valve, but instead opts for a special L-type gasket and a one-piece case to keep the helium out. There's a Dutch saying that roughly translates to "under pressure, everything becomes fluid." Well, that doesn't apply to the S23635J1, just to its wearer.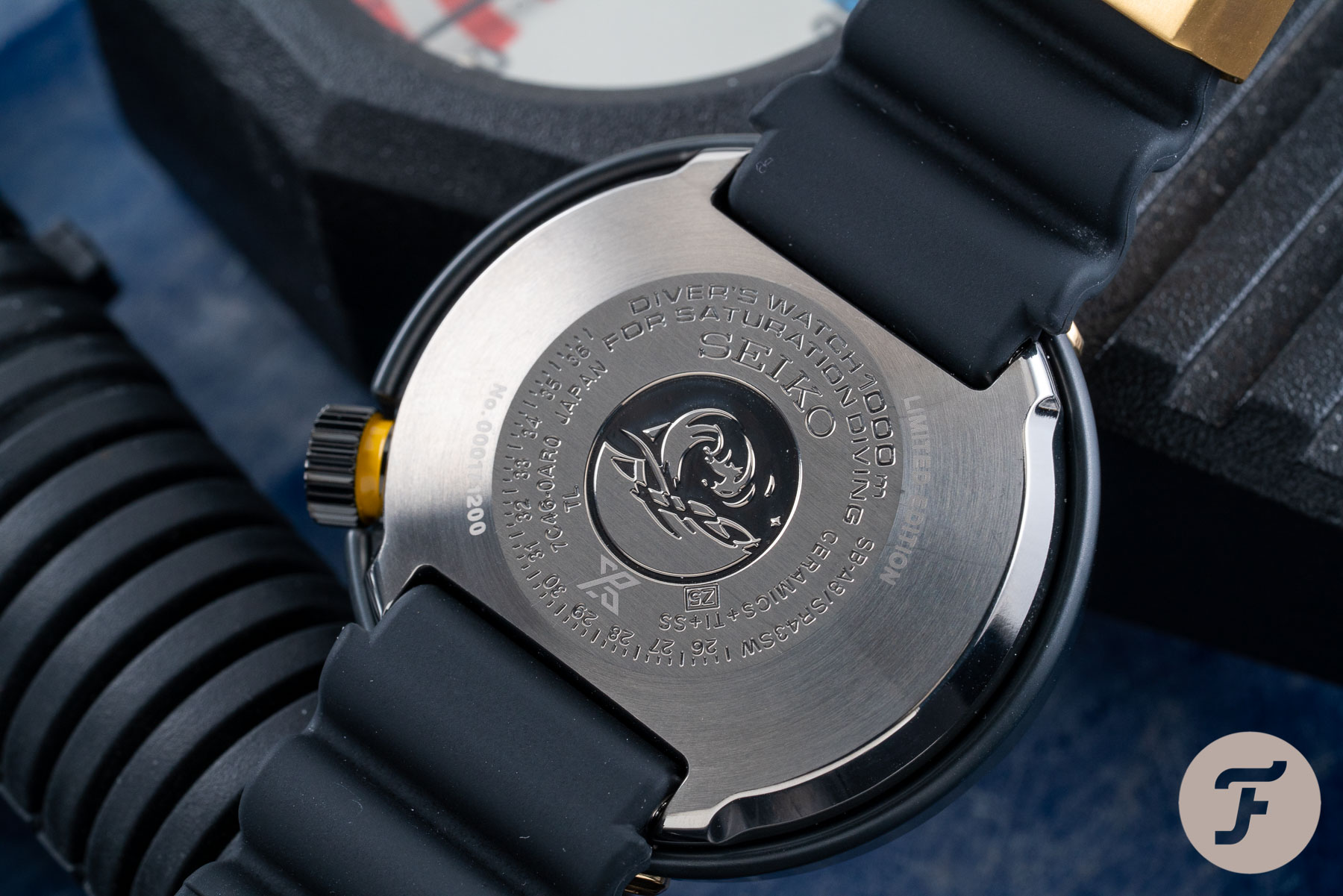 Original all the way
Just like the 1986 original, the Prospex 1986 Quartz Diver's 35th Anniversary Limited Edition is a big fella. The case of the S23635J1 measures 49.9 × 16.3mm. Being XL has its advantages. It makes operating the unidirectional the diving bezel with gloves on a breeze. And readability benefits too. Another cool thing is that inside the one-piece titanium case beats the same movement as the original Tuna — the anti-magnetic, seven-jewel, hi-torque quartz caliber 7C46. With a battery life of five years and an accuracy of ±15 seconds per month, why change this hi-torque engine when it does its job well?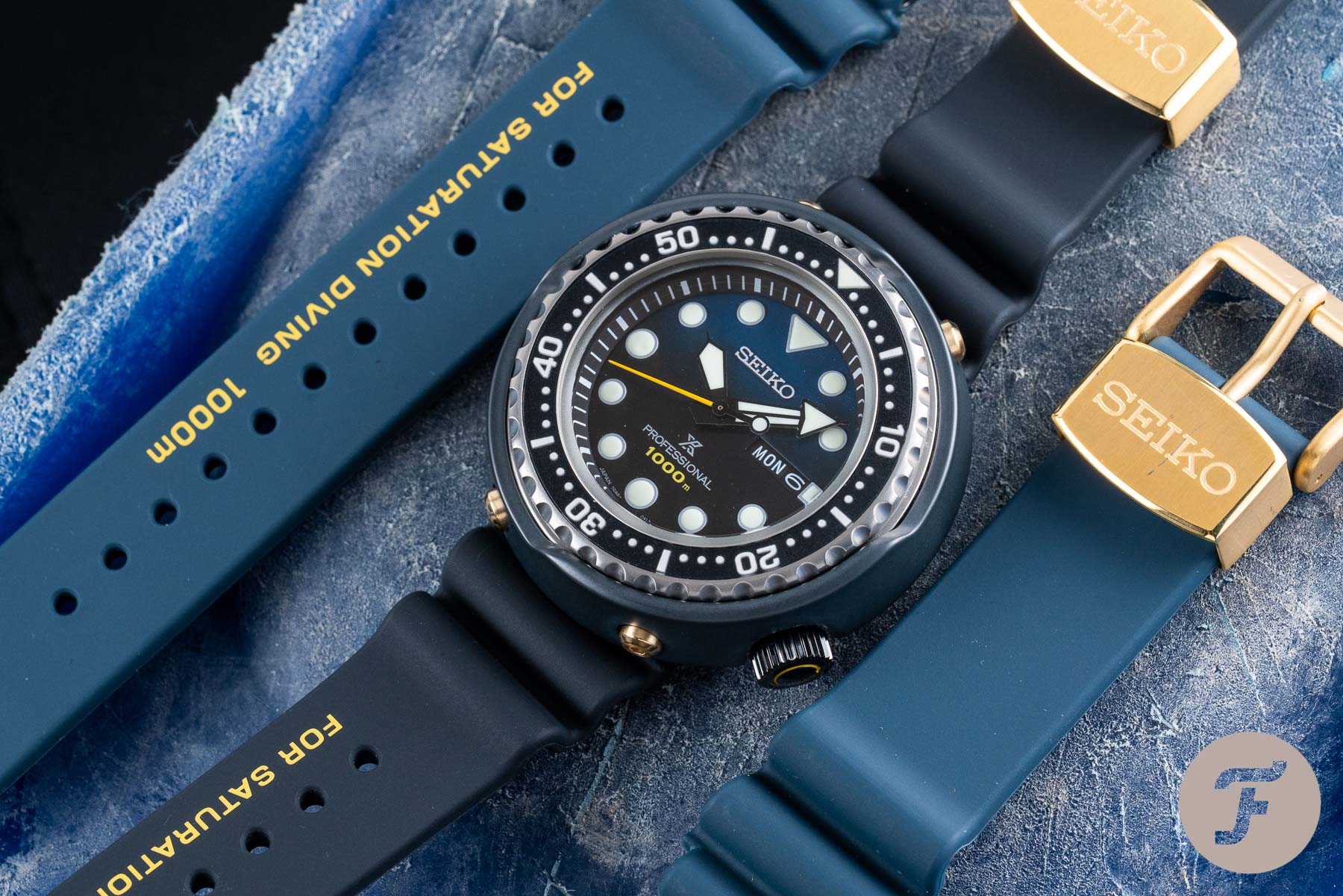 Why is the Prospex 1986 Quartz Diver's 35th Anniversary LE S23635J1 on the list?
Because the €2,700 S23635J1 is limited to 1,200 pieces. No, that's not why. The LE thing is even a limiting factor. Though I don't know for sure, maybe, somewhere, there's a quiet spot in the world where you can still hook one of these rare Tunas that were released into the wild in July. It's really worth a try if you're into a bold and brash one-of-a-kind diver's watch — and that's without even mentioning the gold details. The watch comes with two straps and heaps of pedigree. And on top of that, the S23635J1 is, without a doubt, a collector's watch. Yeah, this 2021 Tuna is a real catch.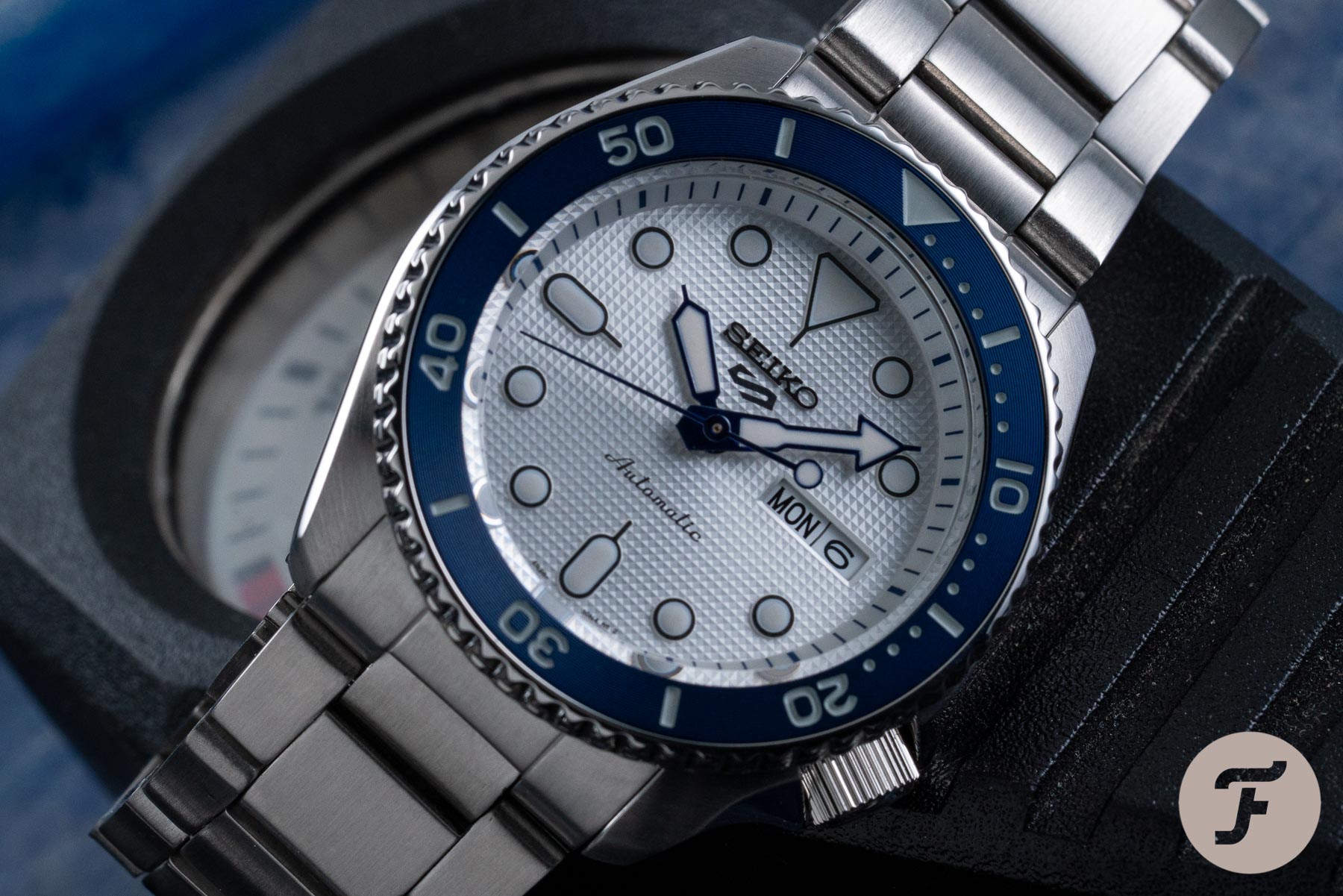 Best Seiko Watches of 2021 — Seiko 5 Sports 140th Anniversary LE SRPG47K1
Let's say that the SRPG47K1 is an 11,000-piece limited edition for everyone. I wonder how long it takes to produce 11,000 Seiko 5 Sports 140th Anniversary Limited Edition watches. But maybe I don't want to know. What if they do it within a month on the wrist? Would that undermine the price of €299? I don't think so. When it comes to this 42.5 × 13.4mm steel watch with a lug-to-lug length of 46mm, it's not even the price that's the biggest attraction. For me, it's the build quality and universal good looks.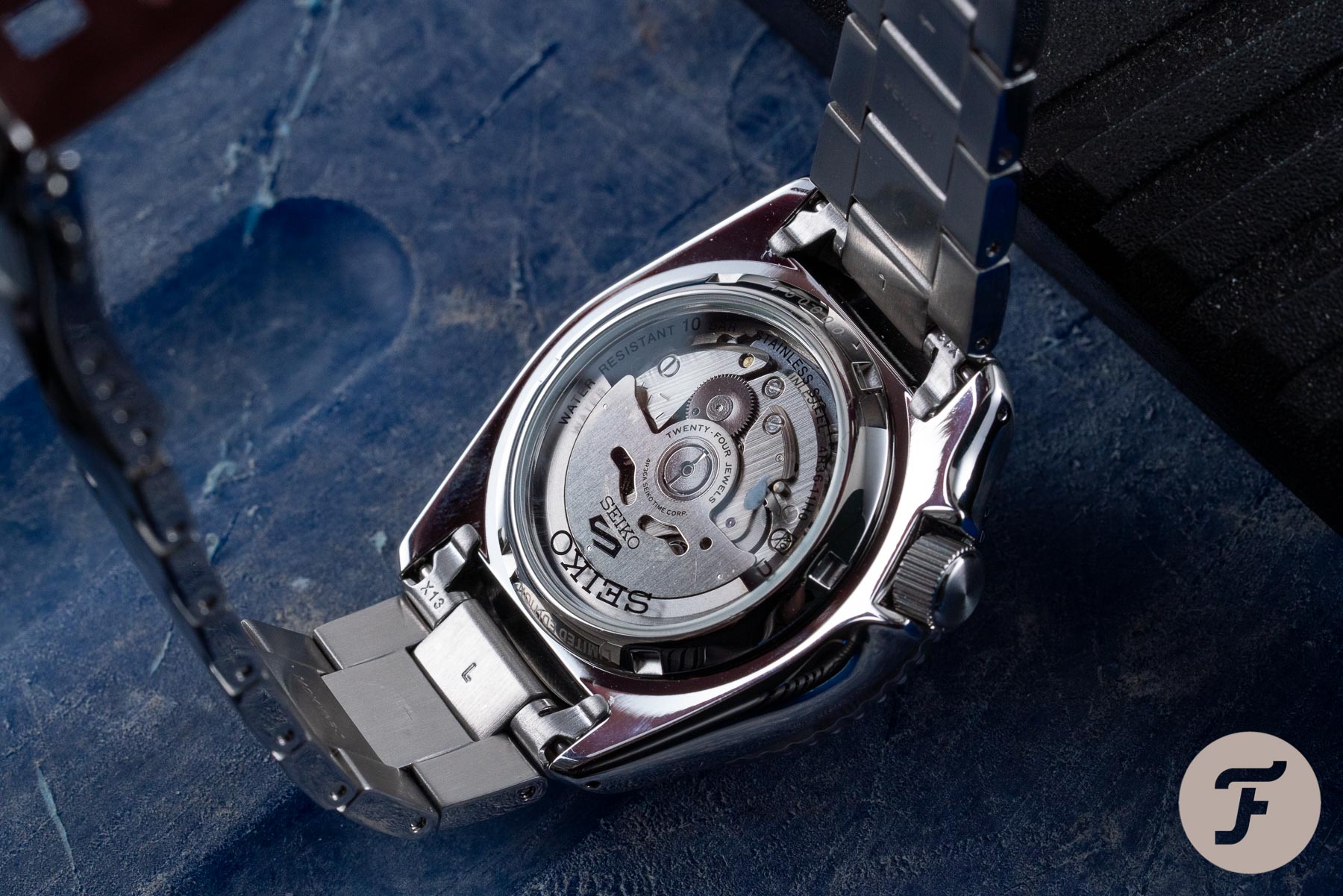 Easy on the eye
The Seiko anniversary colors of blue and white, which you will also find in other celebratory models like the Prospex and the Astron GPS Solar, work best for me in this Seiko 5 Sports. I really dig the nicely textured waffle design of the dial and the classically contrasting blue bezel. The SRPG47K1 is certainly not a design experiment. Instead, it's a proven color concept that's easy on the eye. But that also means it won't grow old anytime soon, and you might know how fond I am of "boring."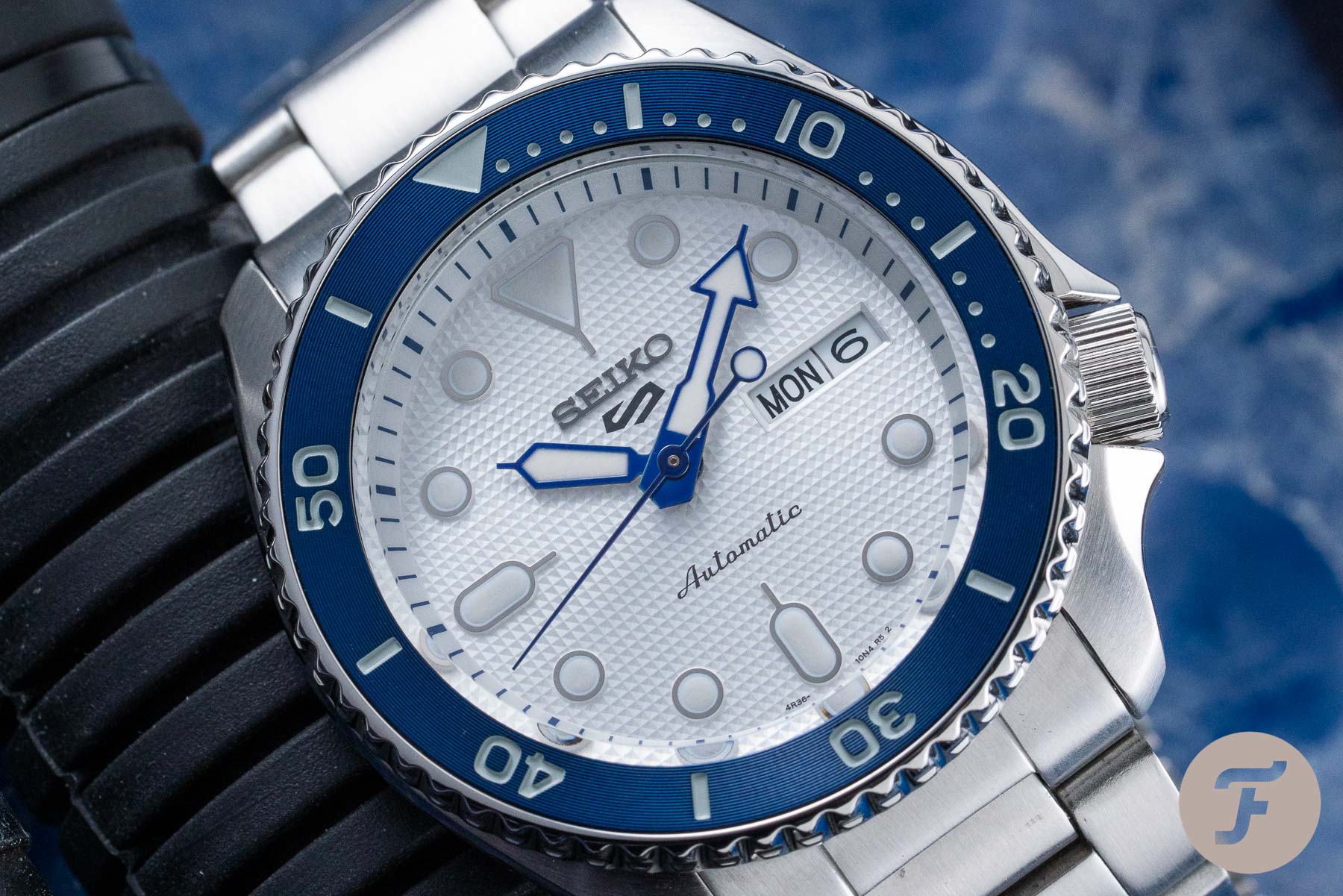 Why is the Seiko 5 Sports 140th Anniversary LE SRPG47K1 on the list?
Because I'm a sucker for crowns at 4 o'clock. They are stylish and practical. But also because of the fact that you can buy a mature mechanical watch on a bracelet for less than €300 with a lot of history under its belt. The Seiko 5 Sports has so much character, it's almost too much for a watch in this price bracket.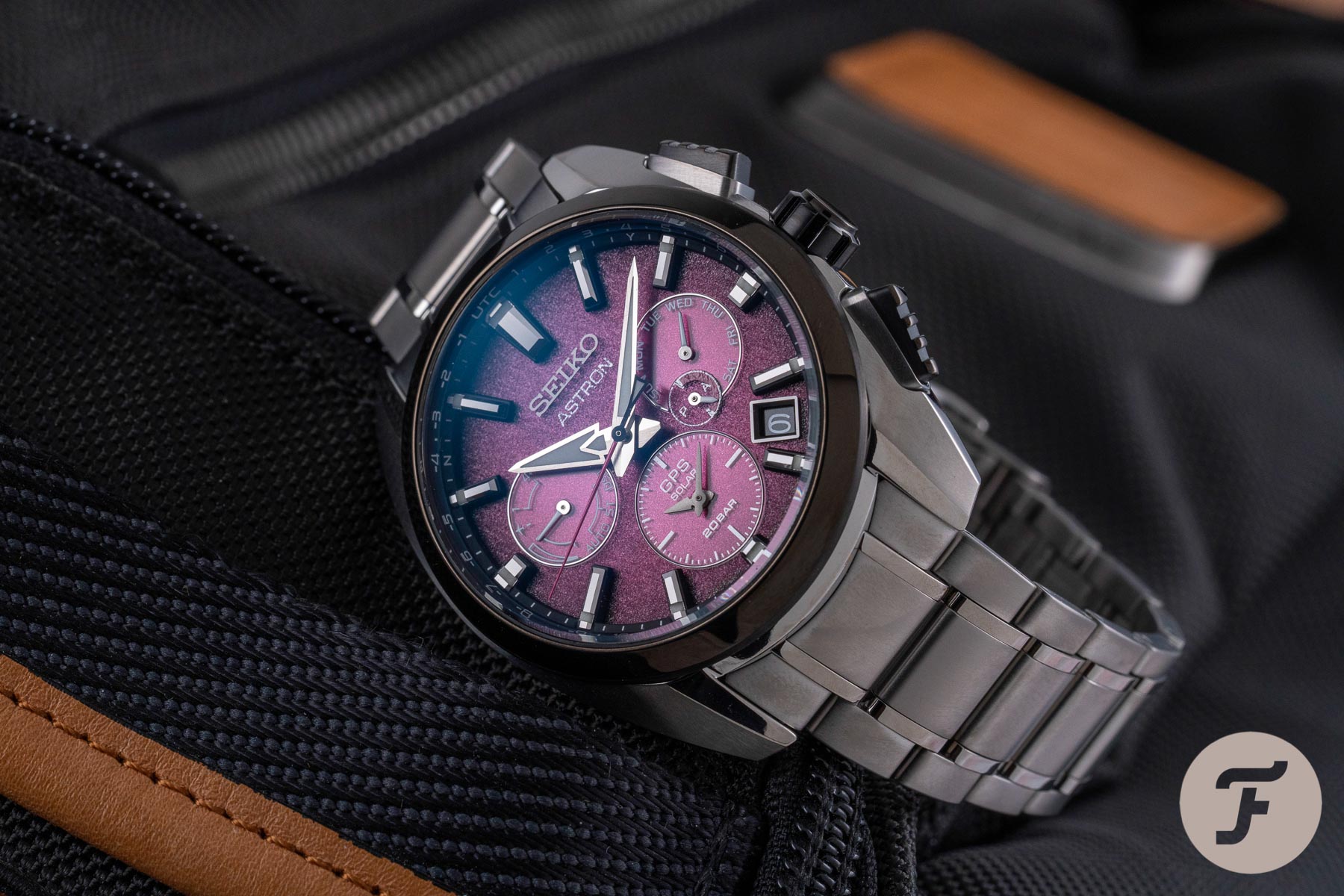 Best Seiko Watches of 2021 — Astron GPS Solar Limited Edition SSH101J1
I'm an Astron wearer and lover, and after long nights of contemplation, I decided that the purple SSH101J1 had to take the 2021 crown in the category of solar-powered, GPS-accurate watches. The purple dial of the SSH101J1 is supposedly an impression of the high-energy and ever-present neon lights of Tokyo at night. I've been to Tokyo twice, and I've walked the streets at night. While I don't quite recollect a purple night sky, I don't mind that, because the deep purple shade looks good no matter what the inspiration was. What I do get is that this Astron mixes and matches a metropolitan and futuristic atmosphere with hi-tech functionality.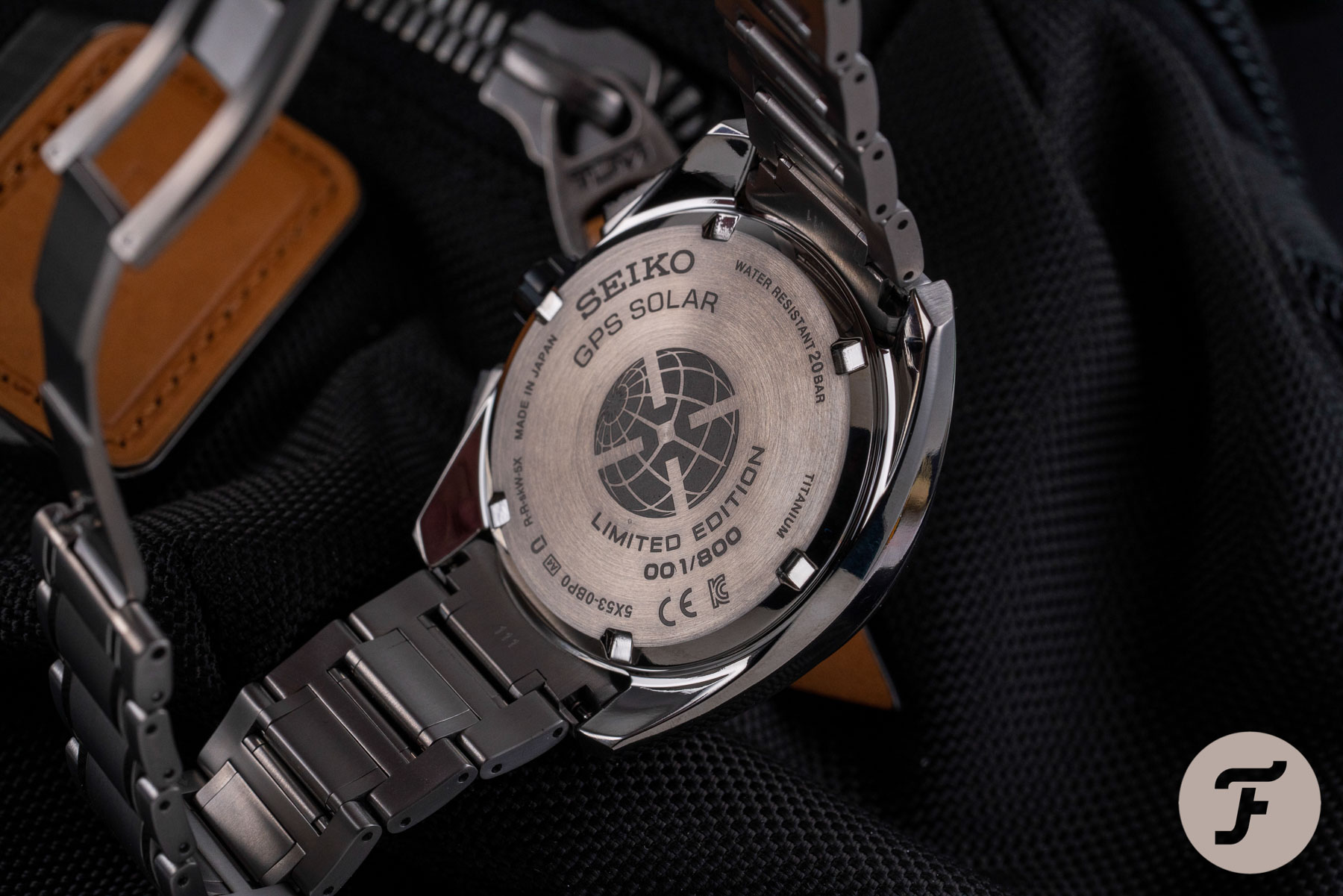 A distinct dial
The SSH101J1 is a limited edition of 800 watches and it has a price of €2,800. Since it's a special edition, the price sits above the comparable regular models. But for the extra money, you not only get an extra rubber strap with a pin buckle, but most of all, a very distinct dial. It's not for everyone, sure, but that's why it's a limited edition. It all makes sense now, right?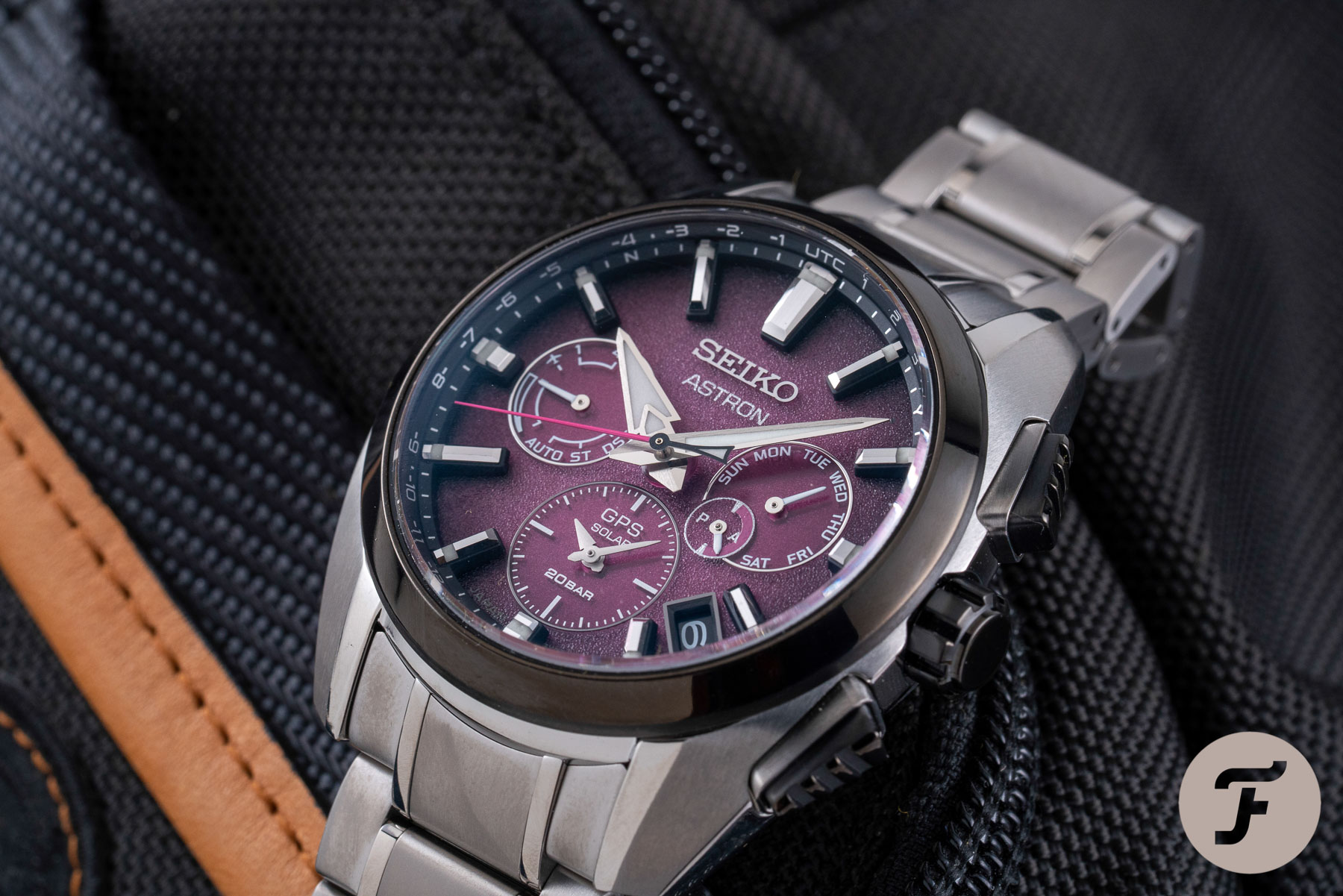 Why is the Astron GPS Solar Limited Edition SSH101J1 on the list?
Because I know from many years of wearing an Astron that the 42.8×14.72mm titanium case is light and easy to wear thanks to its shape. It has a special coating to keep scratches at bay, and it also gets points for the Smart Adjuster function and the smooth bracelet with a folding clasp and push-button release. But the main attraction is the dial. With its colors of the night glowing under a dual-curved sapphire crystal with an anti-reflective coating, it ensures high legibility at any angle and in any light.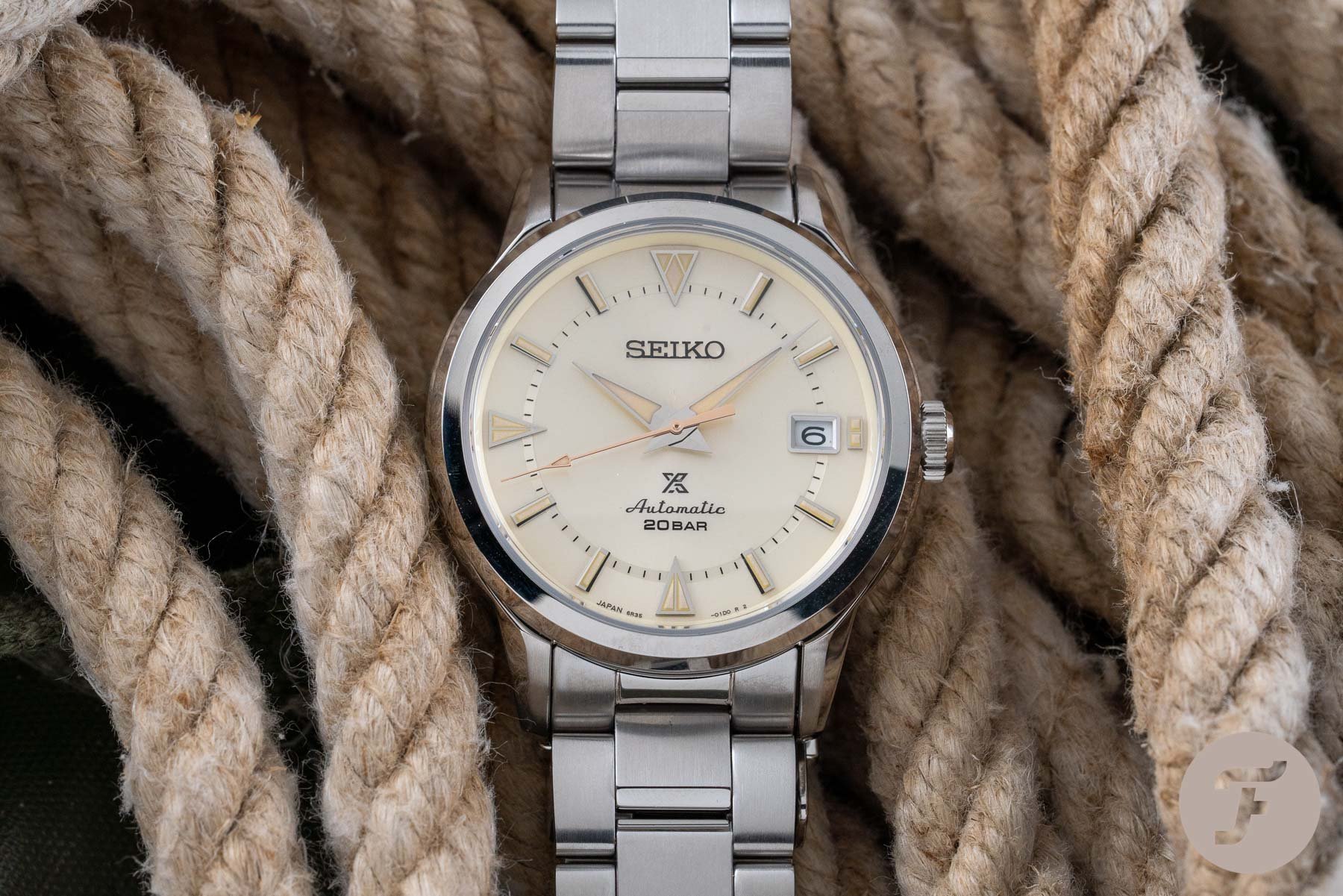 Best Seiko Watches of 2021 — final thoughts
Three limited editions and just two regular-production models? I know. What can I do? The heart wants what the heart wants. To be honest, I think there are 2.5 LEs and the same amount of regular-production watches on the list. Of the Seiko 5 Sports 140th Anniversary Limited Edition, 11,000 pieces are on the market. And since there are 193 countries in the United Nations, that's almost 57 watches per country. Because of these numbers, I consider this Seiko 5 Sports an SLE, or Semi-Limited Edition.
… the most surprising watch of the lot was the non-limited Presage Sharp Edged GMT SPB221J1.
For the other two LEs, I have no excuse. They just stood out. But the most surprising watch of the lot was the non-limited Presage Sharp Edged GMT SPB221J1. With its Grand Seiko appearance and "Normal Seiko" pricing, that GMT watch had an overwhelming effect on me.
For more information on the five watches on this list, please visit the Seiko website
Please find and follow me at Lex Stolk • Instagram