The Small Seconds Louis Erard Excellence Émail Grand Feu Watch
In love with enamel
Despite its announcement and release, the final 99 pieces of this limited edition watch from Louis Erard, are not expected to reach their forever homes until November. Why will it take so long? Well, quality takes time. To be precise, it takes a month to produce 15 dials for the Louis Erard Excellence Émail Grand Feu.
Usually, we conclude that a watch looks much bigger than its real specs. Honestly, the Louis Erard Excellence Émail Grand Feu looks smaller than it actually is. At least in the pictures, as we can't yet share a hands-on experience with this new 42mm beauty. I have to say that given this design, it is truly a generous diameter.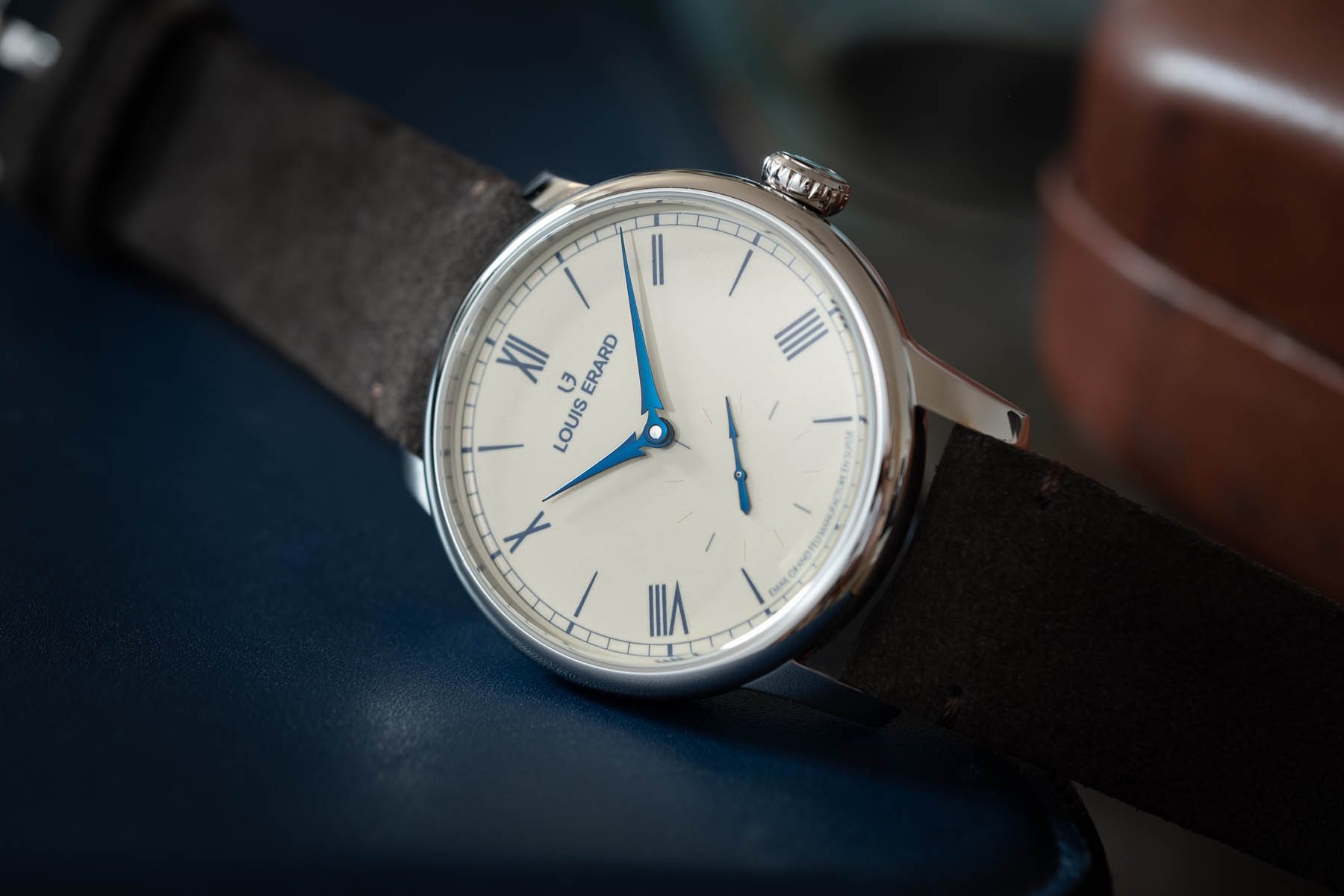 Louis Erard Émail Grand Feu
I am a true fan of Louis Erard's latest production and actually ended up spending real money on their Louis Erard × Alain Silberstein Le Régulateur watch. It's fresh and original — the best Silberstein ever produced. It was one of the very few watches I couldn't send back after a hands-on review and decided to buy. The latest news follows this trend and again comes with an interesting story to tell. For the very first time, Louis Erard jumped on the artisanal bandwagon and decided to offer the most traditional of traditional dial techniques. Thankfully, one can still come across some positive news during the pandemic.
Making in progress
I won't hold it against you if you stopped reading my article and watched the video above a few times. I have never been to the Donzé Cadrans workshop, where the dials will be produced, but I hope that I will get there at some point. The artful enameller in Le Locle is the go-to address for many brands. Their workshop doesn't look like the one from the 17th century, but the artisanal knowledge, skill, and experience has been preserved since those days. The opaque layer of fine dust covering everything in the workshop is not a sign of neglect. It is enamel powder — an unavoidable side effect of their everyday artistry.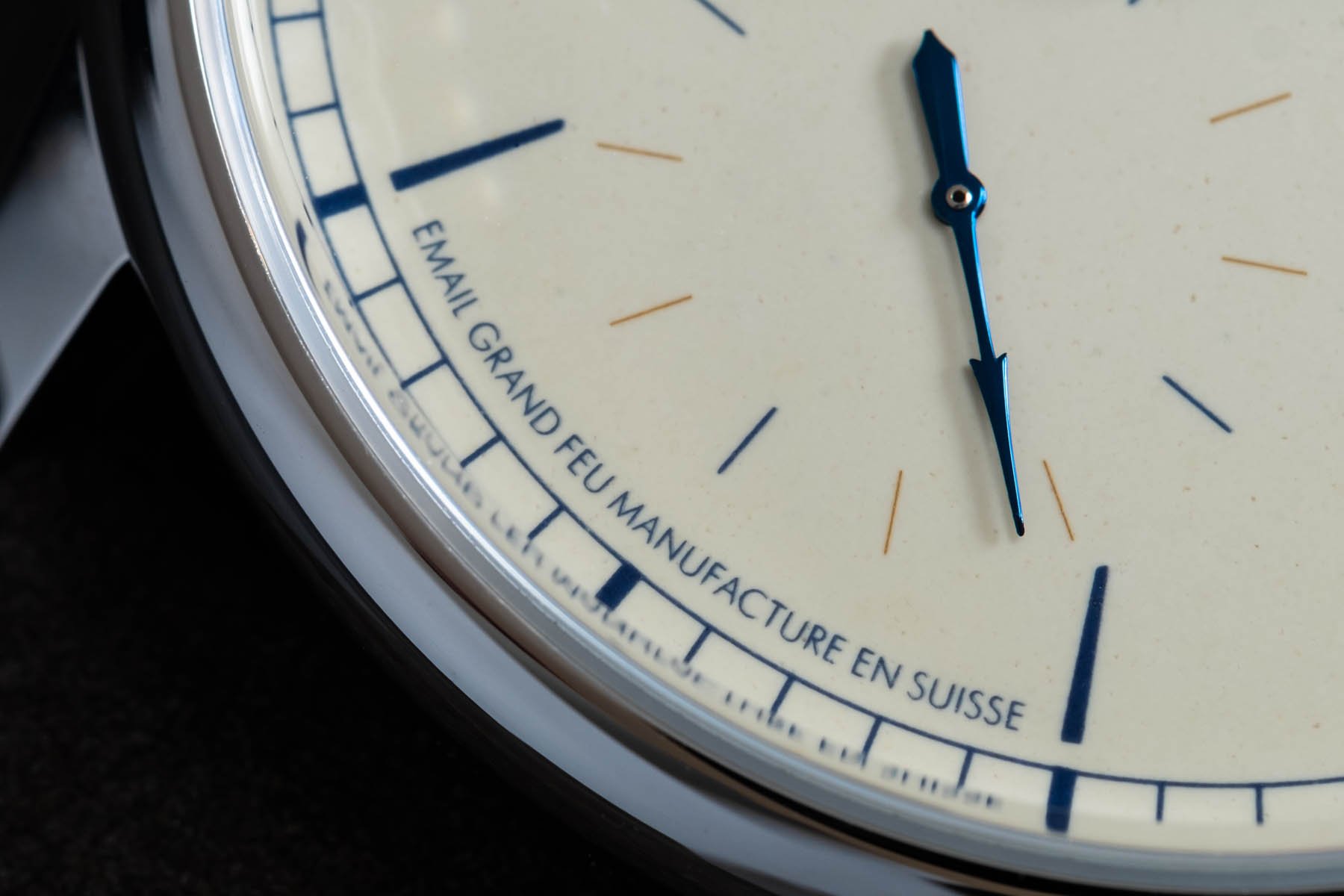 Modern classics
An ivory cream dial and shiny blue hands are a classic style nobody would denounce as boring. Especially if it's done right. I really vouch for the fir-tree-style handset. The sub-seconds hand looks original. It's similar to the big hands, yet so different. I like the contrast between the thick tail and the sharp tip. It adds a lot of youth to the dial. As classy as it may look with that "tired-white" background or the Roman numerals, it strikes me as the opposite of conservative or old.
Shotgun notes
The sandy brown details in the sub-seconds track are another thoughtful touch. They are perfectly matched with the brown calf nubuck strap. Black would indeed feel too boring, too stark. The Sellita SW261-1 automatic movement is visible through the open case back, so you can enjoy the Erard logo that has been added to the rotor. The only detail that puzzles my eye is the crown. It has an effect that reminds me of a vintage watch crown that has edges ground down by decades of usage. As I haven't tried it in my fingers, it's hard to guess how it feels. At least it's unusual.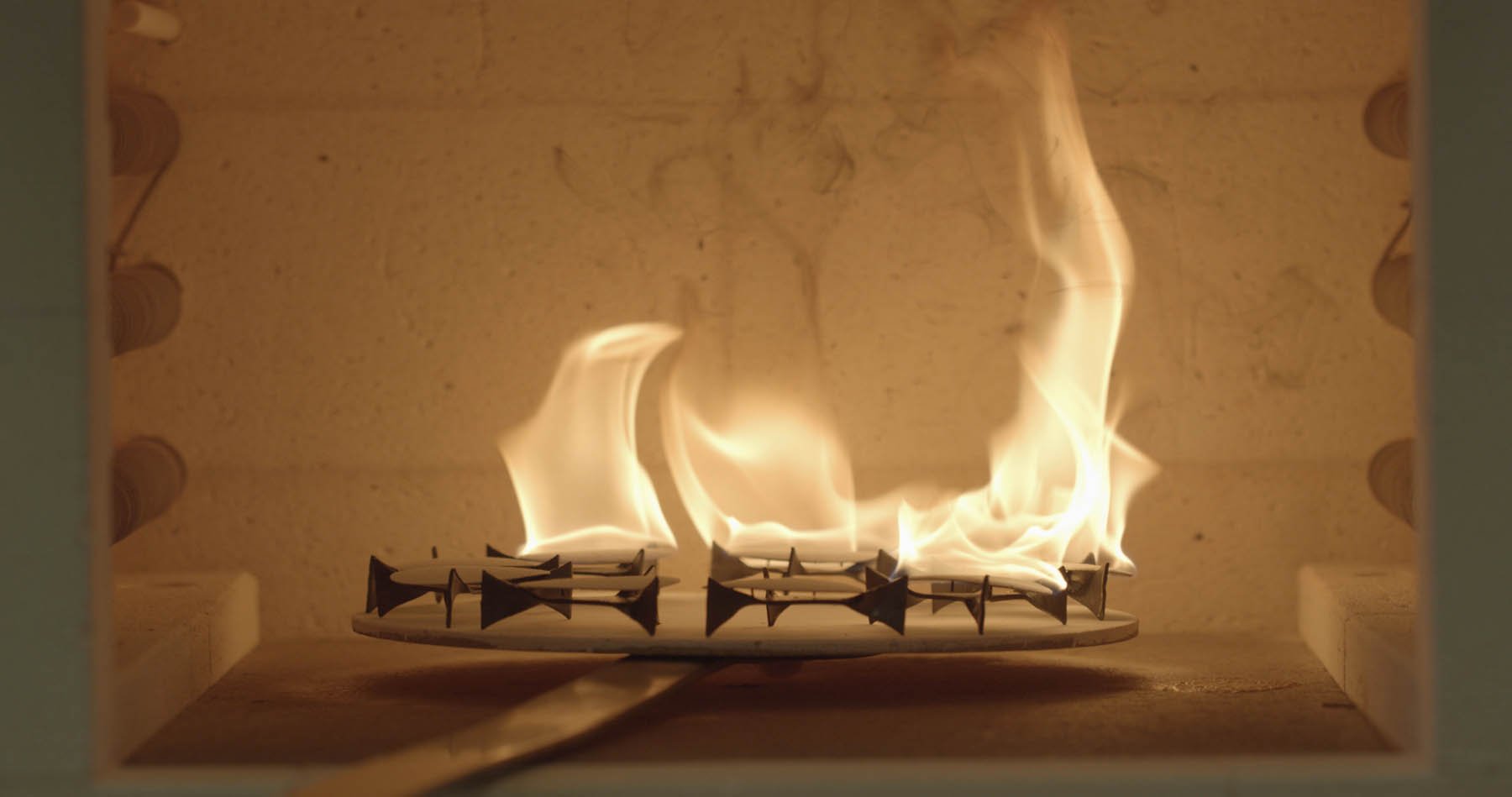 Don't try Grand Feu at home
The traditional Grand Feu enamel method requires the dials to be built slowly and gradually on a copper base with thin layers of silica, metallic oxide, and potassium. It's the magic and the succession of rounds of firing at more than 800°C that results in the bewitching end product. High levels of waste and effectively zero wiggle room for mistakes don't make the process fast or cheap. Speaking of the price, the CHF 3,900 price tag doesn't sound too scary for such a watch (especially given that only 99 will be made).
This one looks to be moving fast. If you miss your chance, you'll have to keep your fingers crossed for a second run. Either that, or you can look for other hot alternatives such as the anOrdain that we reviewed last year. I don't know if we would have seen this coming five years ago, but, right now in 2021, life is good for seasoned enamellers.
Watch specifications
Model
Excellence Émail Grand Feu
Reference
34237AA54.BVA38
Dial
Cream colour, in traditional Grand Feu enamel made by Donzé Cadrans S.A., counter at 6 o'clock, blue and beige enameled transfers
Case Material
Stainless steel
Crystal
Bombed sapphire with anti-reflective treatment on both sides
Water Resistance
5 bars (50 m/165 ft)
Strap
Coffee/brown calf nubuck leather
Functions
Hours, minutes, small seconds