The Watches I Wore The Most In 2022 — Omega × Swatch, Zenith, G-Shock, And Behrens
I found that I surprised even myself this year!
I don't think I could ever be a one-watch guy. I love the idea of it, but I also like switching up the watches I wear nearly every day. Sometimes I want a sporty chronograph; other times, I want a "grab-and-go" piece that I can put on without worrying about setting the time. Sometimes I want something a little more laid back. You know the feeling. As a watch collector, it's tough to suit all moods with one watch. It's the curse of our beloved hobby. Therefore, I wore a lot of different watches in 2022, but which ones did I wear the most? Were there any particular watches that earned significantly more wrist time than others?
Well, I guess the fact that I wrote this article indicates that the answer is obviously "yes." There were certain watches that I found myself gravitating towards more than others, and all for different reasons too. What were they?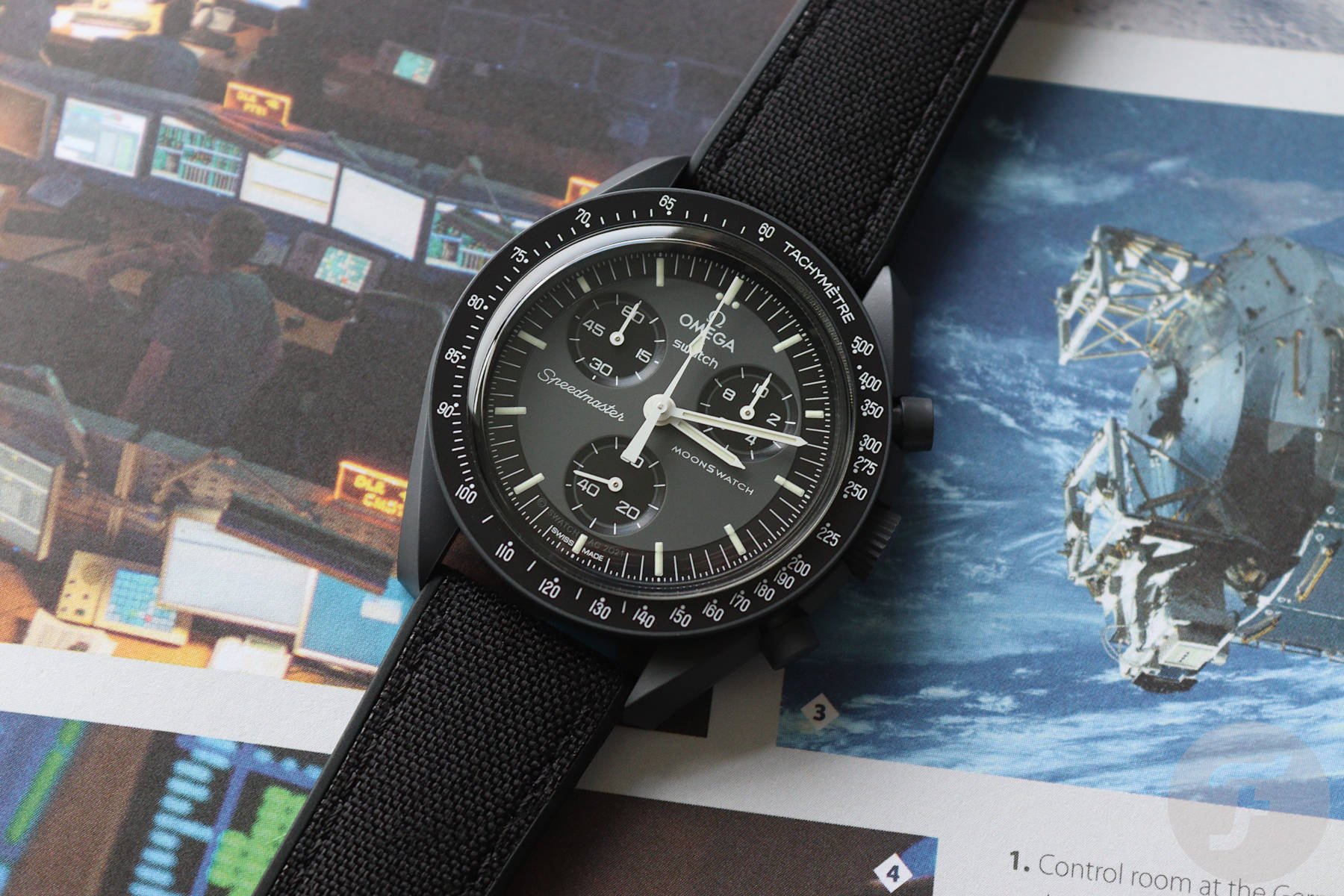 Omega × Swatch MoonSwatch Mission to Mercury
Perhaps surprisingly, the Omega × Swatch MoonSwatch Mission to Mercury was probably the watch I wore the most in 2022. At the time of its release, it was one of the most controversial launches of the year, and now in December, it remains as much. The watch is a fun play on the venerable Omega Speedmaster, made with Swatch's proprietary Bioceramic material and a simple quartz movement. This led to a relatively attainable price of €250, but thanks to flippers and only being able to buy from select Swatch stores, the watch suddenly became anything but attainable. In some circles, a mere mention of the word "MoonSwatch" incurs the wrath of those present. That's a shame because the watch was incredibly fun and, in my opinion, a fantastic addition to the collection. It's been an effortless "grab-and-go" watch.
I chose the Mission to Mercury for its darker color scheme. This was partly because I wanted to avoid the brightly colored models as I could understand some of the "toy-like" comments. I wasn't bothered per se, but the Mercury was instantly my first choice. It was a dark and mysterious character, just like me. The one thing I disliked about the MoonSwatch was the stock strap. Instead, I paired my Mission to Mercury with two straps — one silicon-Cordura hybrid from Barton Watch Bands and a fitted rubber strap from Perpetual Straps. Both are excellent and inspired an article about alternative strap options for your MoonSwatch. Have a read if you need help picking a different strap for yours!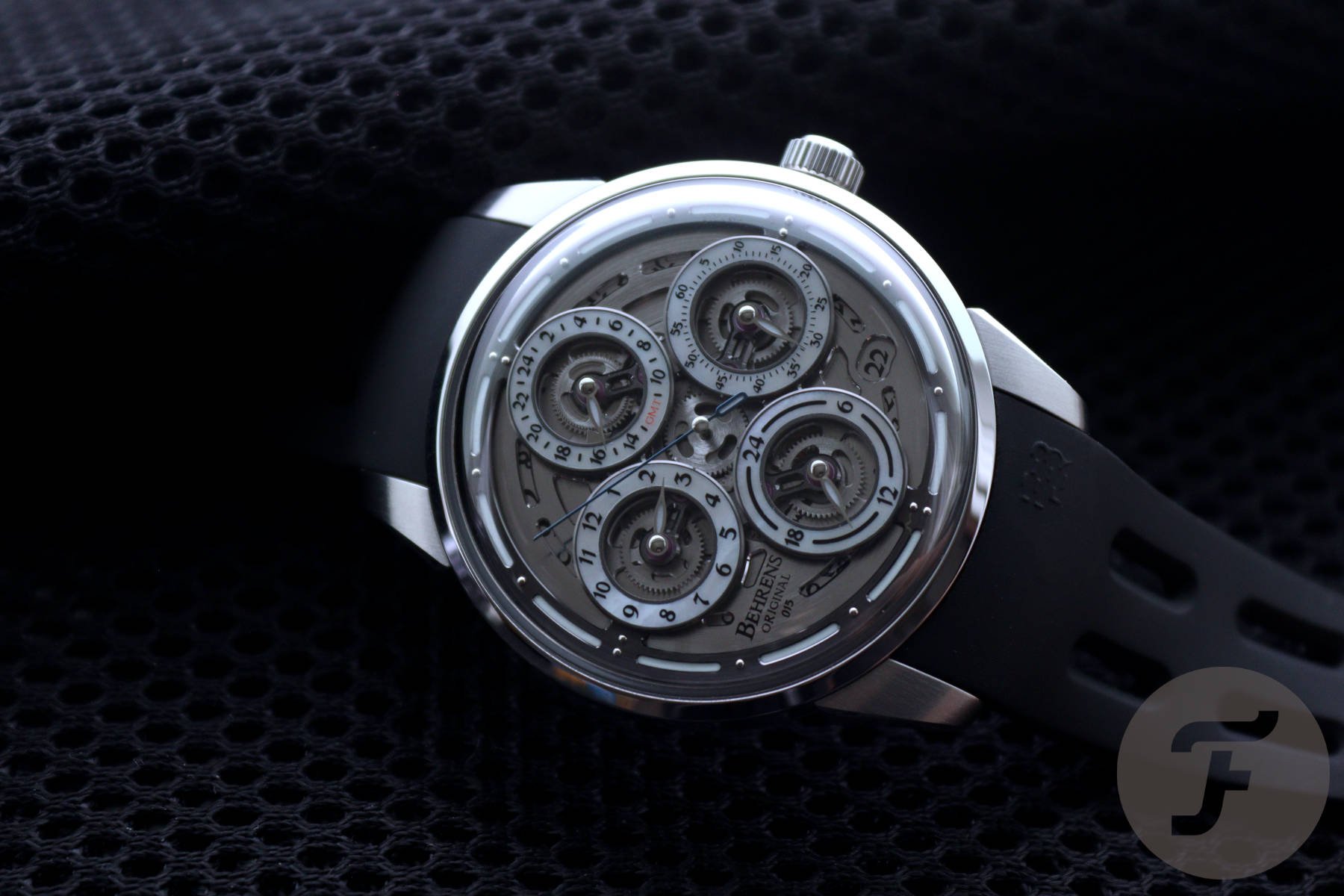 Behrens B015 NaviGraph
Next up is one that many of you will have never heard of, but it is a watch that deserves your attention. I have worn this watch a LOT over the last few months, and I love it. The B015 NaviGraph from Behrens proved very popular at Geneva Watch Days back in August/September, and numerous people came over to ask me about it. The most common feedback from shock and disbelief was when they heard the price — US$2,680. Every single person said the watch looked and felt far more expensive than the price tag would suggest, and they were not wrong. It was my first impression when I took it out of the box the day it arrived.
Behrens watches are made in China, and they are not afraid to say it. In fact, they celebrate it; when they're this good, they're well within their rights to do so. I cannot imagine making a watch like this for this price in Switzerland. It could cost two or three times the price, if not more. The B015 NaviGraph keeps costs down by using a Miyota 9015 movement as the base for the brand's custom in-house module. That's what gives the B015 the regulator dial arrangement, with hours, minutes, 24-hour day/night, and an additional time zone on separate sub-dials. There's a lot to love here, and I recommend reading my hands-on review of the B015 NaviGraph for the full lowdown.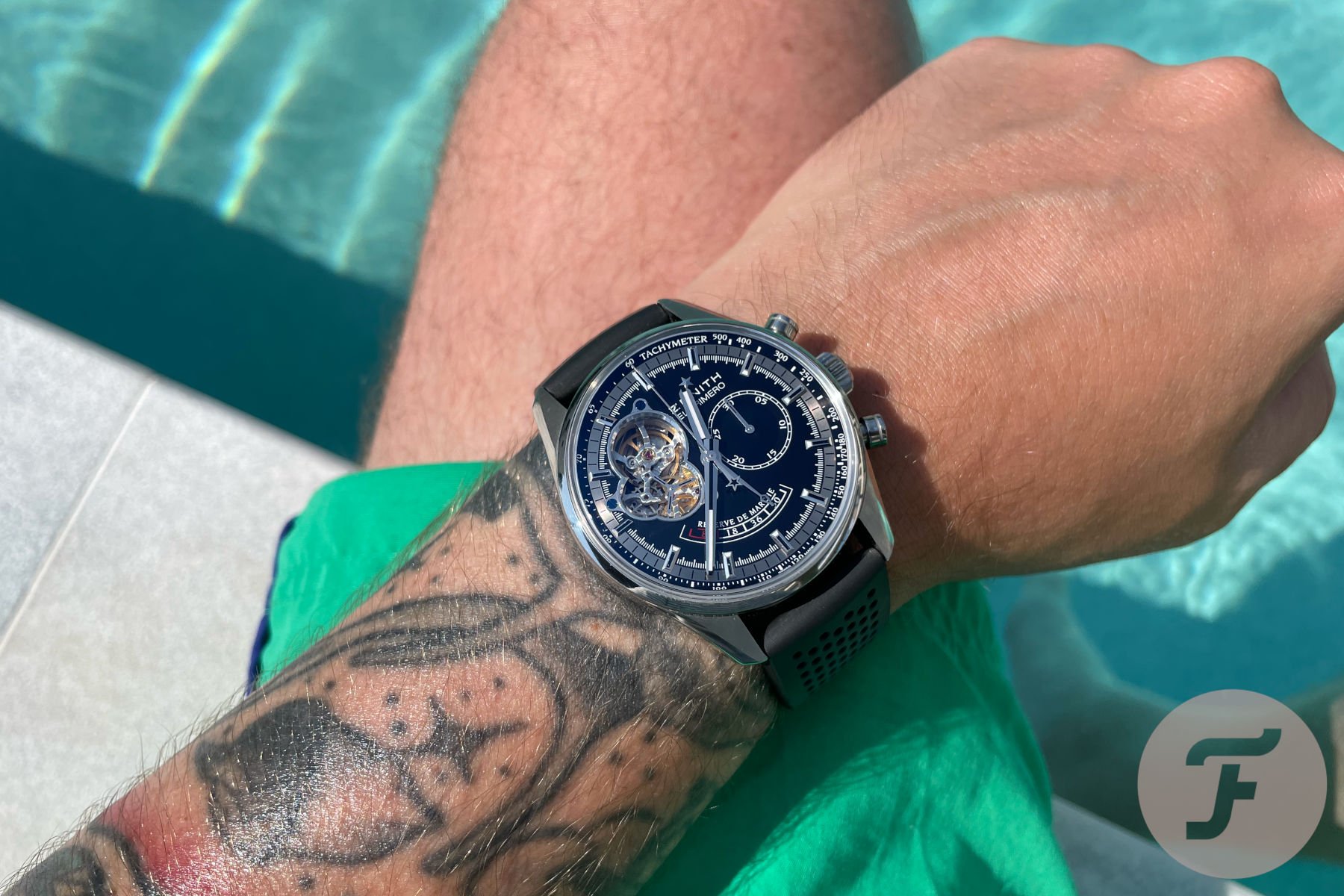 Zenith El Primero Chronomaster Open Heart Power Reserve
I've made no secret of my love for Zenith this year. On more than one occasion, I've said that the brand from Le Locle has been hitting every note lately. From the vintage-inspired Chronomaster reissues to the modern Defy Extreme, Zenith has something for everyone. I'd long wanted to add a Zenith watch to my collection, and the opportunity arose to add this one back in September. It's funny; this isn't a watch I'd normally go for as I've never really been a big fan of open-heart dials. Still, I decided to give this one a go and was pleasantly surprised.
Since then, it's been a common sight on my wrist. I took it on holiday with me, and it's the perfect foil to the MoonSwatch. The Zenith El Primero Chronomaster Open Power Reserve has been my go-to choice when I want a slightly chunkier mechanical chronograph on the wrist. The stock rubber strap is incredibly comfortable too. Although the Zenith was not my single most-worn watch of 2022, it's undoubtedly my favorite acquisition of the year. Seeing as I only got the watch in September, it has made a big impression in a short amount of time. Perhaps we'll see it take the top spot in 2023?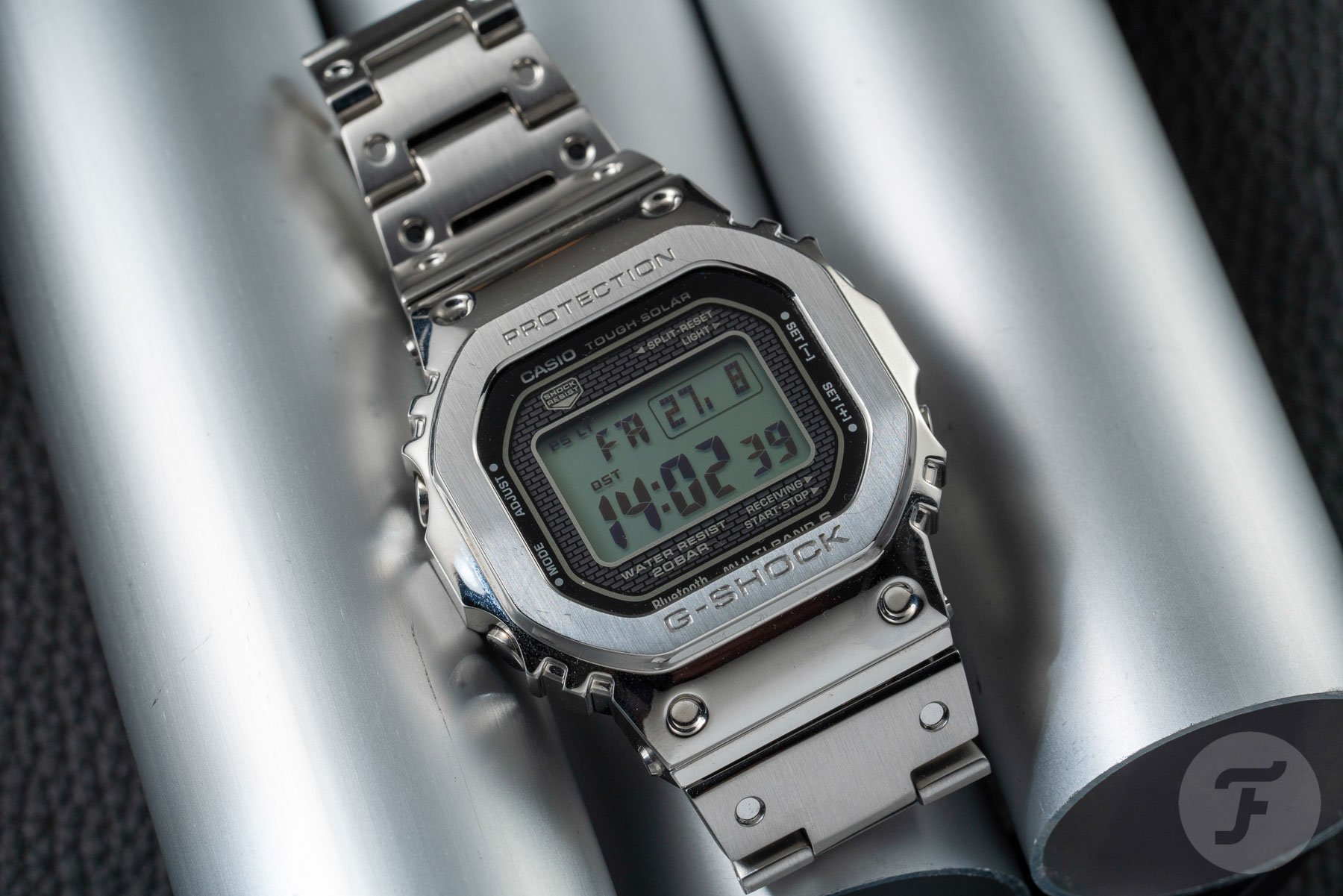 Casio G-Shock GMW-B5000D-1ER
The Casio G-Shock GMW-B5000D-1ER is the first G-Shock in my collection, and it was a very kind gift from a good friend. It's funny because G-Shock had never really been on my radar. They were cool watches, but there were always other things I would have bought first before buying a G-Shock. That said, the G-Shock Metal collection was always my favorite. So when my friend gave me my GMW-B5000D-1ER, I was over the moon! I always treasure gifts from good friends, and this was no different. What I found most surprising was how easy it was to wear. The polished case was less shiny than I had expected. The watch was lighter on the wrist than I expected too.
The thing I love about quartz watches is their "grab-and-go" nature. You can pick one up in a rush, put it on the wrist, and know it's all set and ready to go. That's not the case with a mechanical watch if you haven't worn it for a few days. Therefore, the GMW-B5000D-1ER ended up being the watch that I could count on when in a rush. For someone who works from home full time, I'm often in a rush more than I can understand. Due to the nature of it being a G-Shock, the GMW-B5000D-1ER became my de facto dog-walking watch. If it gets wet, muddy, dirty, or scratched, I can rest easy knowing it's doing the exact job it was built to do. It will likely continue to receive a lot of wear into 2023 and beyond. I'm definitely a convert who believes every collection needs a G-Shock of some sort!
How about you? What watches did you wear the most in 2022? Were there any obvious choices or perhaps some surprises? Let me know in the comments!
Follow me on Instagram: @davesergeant | @fratellowatches