The Watches I'd Buy Today If Money Were No Object: Brandon's Picks From Jaeger-LeCoultre, MB&F, And Chopard
Precious metals and complications to round out my collection
It's time again for everyone's favorite game — watch shopping with money we don't have! The best part is that we can pretend we have it, which should make filling our shopping baskets easy, right? Well, when I signed up for this article, I thought it would be a cinch. I already had an idea of the watches I wanted, but then two wrenches got thrown into my plan. First, I found a new version of one of the watches that I liked much more, but that led to an uncomfortable overlap with another one on my list. On top of that, I started to feel that two of my picks were too similar to RJ's, so I scrapped them completely and went back to the drawing board.
In my typical "overthink everything" style, I spent days contemplating what watches to choose. Admittedly, that's quite silly because I can't buy them anyway, but I believe that I've finally found my power trio! Yes, even with infinite money, I decided to limit myself to three watches because I don't want my collection to balloon out of control. I would also view these watches as additions to my current lineup, and each provides several things that I don't have. Furthermore, they fit my rule of one watch per brand, and I think they're great representatives of their respective makers. Finally, they are all waaay out of my budget, which makes them perfect for a daydream-fueled list like this. So without further ado, let me introduce my holy trinity from Jaeger-LeCoultre, MB&F, and Chopard.
"Money is no object" pick #1: Jaeger-LeCoultre Reverso Gran Sport Retrograde Chronograph
I am a longtime admirer of the Jaeger-LeCoultre Reverso, and I have considered numerous versions for my collection. Most of them have been in steel for budgetary reasons, but if money were no object, I would get one in gold! In fact, all of today's picks are in gold of some sort, and this yellow gold Reverso Gran Sport Retrograde Chronograph really floats my boat. Several things feed my attraction to this model, the first of which is the gorgeous Gothic typeface of the numerals. You won't find this on many Reverso models, but it seems JLC used a similar style way back in the 1930s. I also love the clean white dial with little hints of red, a textured center, and gray sword hands hovering above. And do you see that gold paddle-shaped hand at 5 o'clock? That's the running indicator for the chronograph on the back.
That's right. When you reverse the beautiful gold case, you'll find a 30-minute chronograph with retrograde minutes. This comes courtesy of the JLC caliber 859, a hand-wound, in-house movement with a column-wheel mechanism. I love watching the hand shoot back on a retrograde display, but I currently don't have one in my collection. This is one that I'd be happy to ogle all day, and I find the brick-like texture inside the chronograph registers sublime. With heat-blued hands over the crispy white reverse dial, to me, this is sporty sophistication incarnate.
Small but mighty
At 28mm wide, 43.5mm long, and 11.9mm thick, the case is not large. Despite that, it has a strong architecture, especially in the lugs. This rugged, muscular take on the Reverso case pairs perfectly with the substantial five-row bracelet. The two outer rows of links have a high-polished finish, but the three middle rows have a satin finish on top. I very much prefer this to a completely high-polished bracelet as the contrast tones the bling down a bit. The butterfly clasp looks marvelous too, with each side featuring dual push-buttons and a 2.5mm extension. That's pretty impressive for a watch from 2002! This reference (Q2951120) averages around €25,000 on the pre-owned market, making it the biggest bargain on my list by far! But then again, who cares when you have infinite money?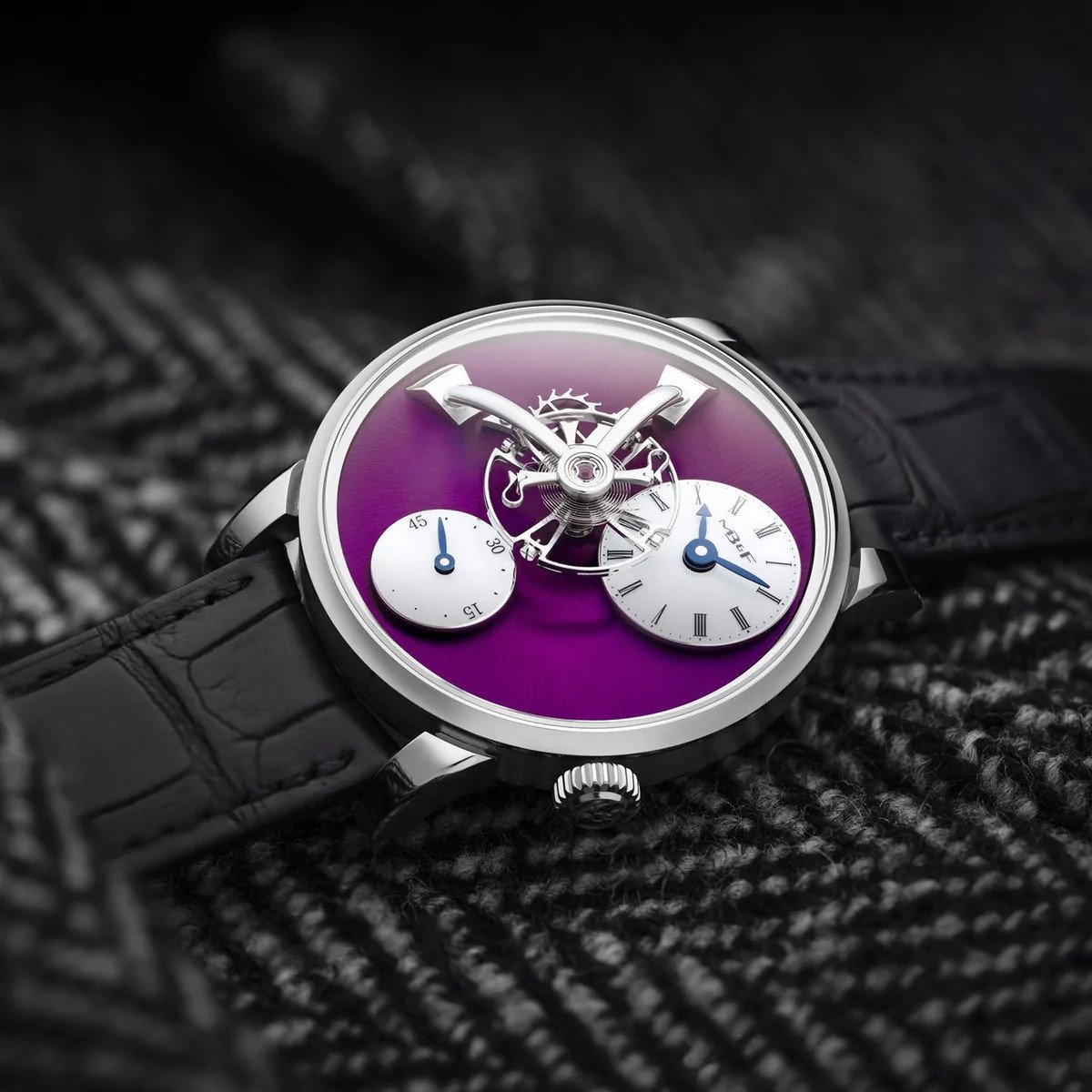 "Money for days" pick #2: MB&F LM101
One independent maker that I'd love to support if I had the money is MB&F. I adore the brand's daring designs and collaborative approach, plus, founder Max Büsser seems like one of the most genuine, nicest guys on the planet. While the LMX and LM2 Palladium are both utterly stunning, my pick of the brand's lineup would be the "simple" LM101. As you can see, I'd opt for the version in 18K white gold with my all-time favorite dial color, purple. To me, this watch embodies the Legacy Machine design language while remaining both modestly sized and jaw-droppingly beautiful. The brand's signature feature, the suspended balance wheel, takes pride of place in the center for all to see. I love the three-dimensionality of the arcing, double-armed bridge with its blocky, triangular bases atop the spiral-brushed violet base.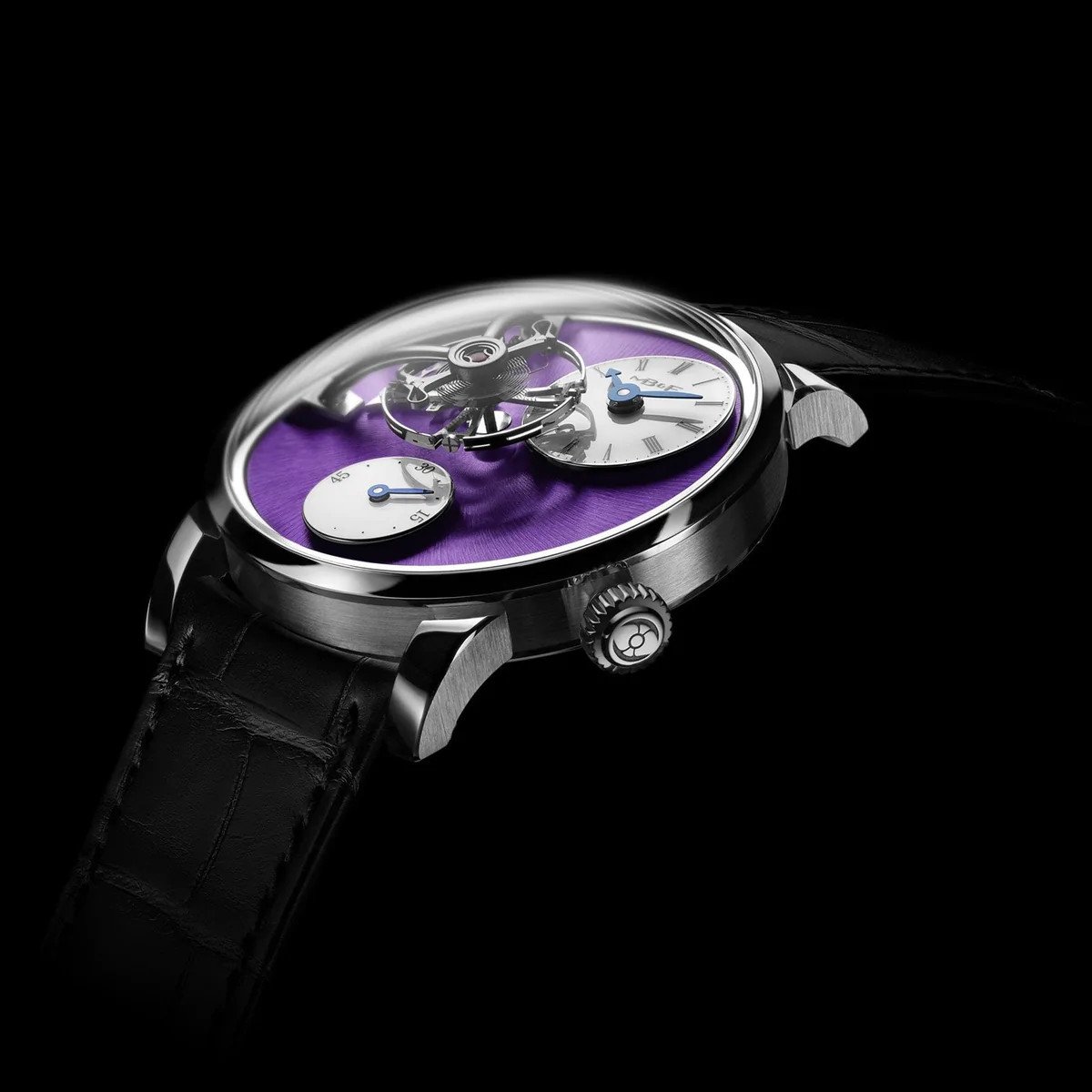 With an offset time display and a power-reserve indicator, the LM101 reaches the ideal level of visual complexity for me. The two lacquered white sub-dials host thermally blued hands, lending a timeless touch to this futuristic timepiece. One benefit of the relative simplicity of the layout is the space that it leaves for the base dial to pop. This regal shade of purple is luscious and deep, and the pronounced spiral finish is a delight to behold. So is the finishing on the white gold case. Brushed sides always set my heart ablaze, and here, we have lateral brushing on the mid-case and vertical brushing on the lugs. There's also a triangular cutout between the polished bezel and lug hoods, helping to subtly emphasize both elements. Finally, the dimensions are perfect for me at 40mm across, 46.5mm long, and 15.5mm in total thickness, half of which is the crystal.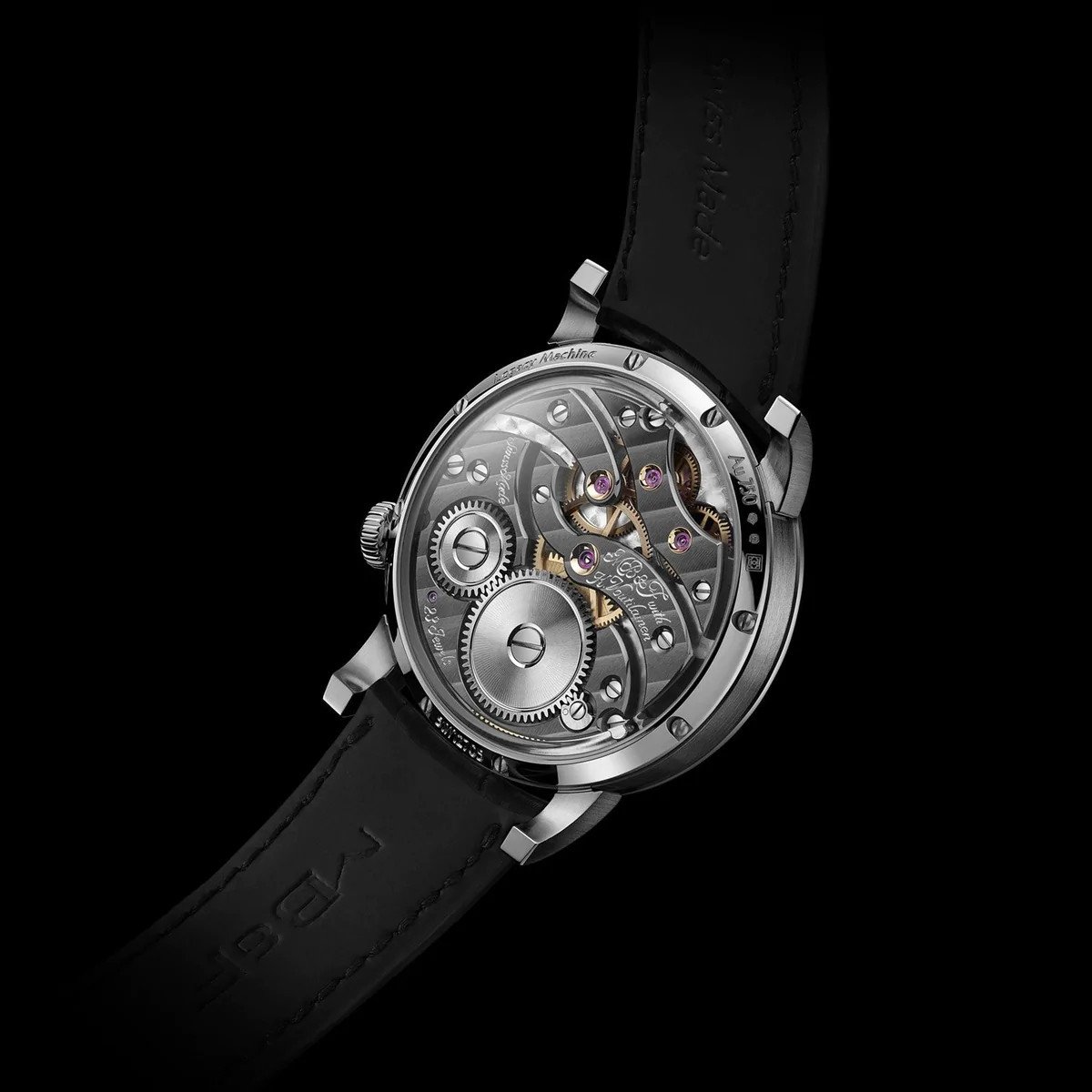 Bringing masters together
One aspect that I love about MB&F is the collaborative philosophy behind the brand. Maximilian Büsser is not a watchmaker, but he certainly knows how to bring his friends together to create magical art. The 23-jewel caliber inside the LM101 is the first movement that the MB&F team developed in-house. For the finishing and aesthetics, however, MB&F turned to revered master Kari Voutilainen, and the results are stunning to me. Contrasting the perlage-decorated mainplate, the darkened NAC-treated bridges feature hand-polished bevels and wide Côtes de Genève. The visible jewels all sit within gold chatons, and everything is hand finished to the nines in 19th-century style. I love the "MB&F with K. Voutilainen" engraving, which emphasizes the collaborative effort. Oh, and the Straumann double hairspring on the dial side comes courtesy of H. Moser & Cie., another independent darling.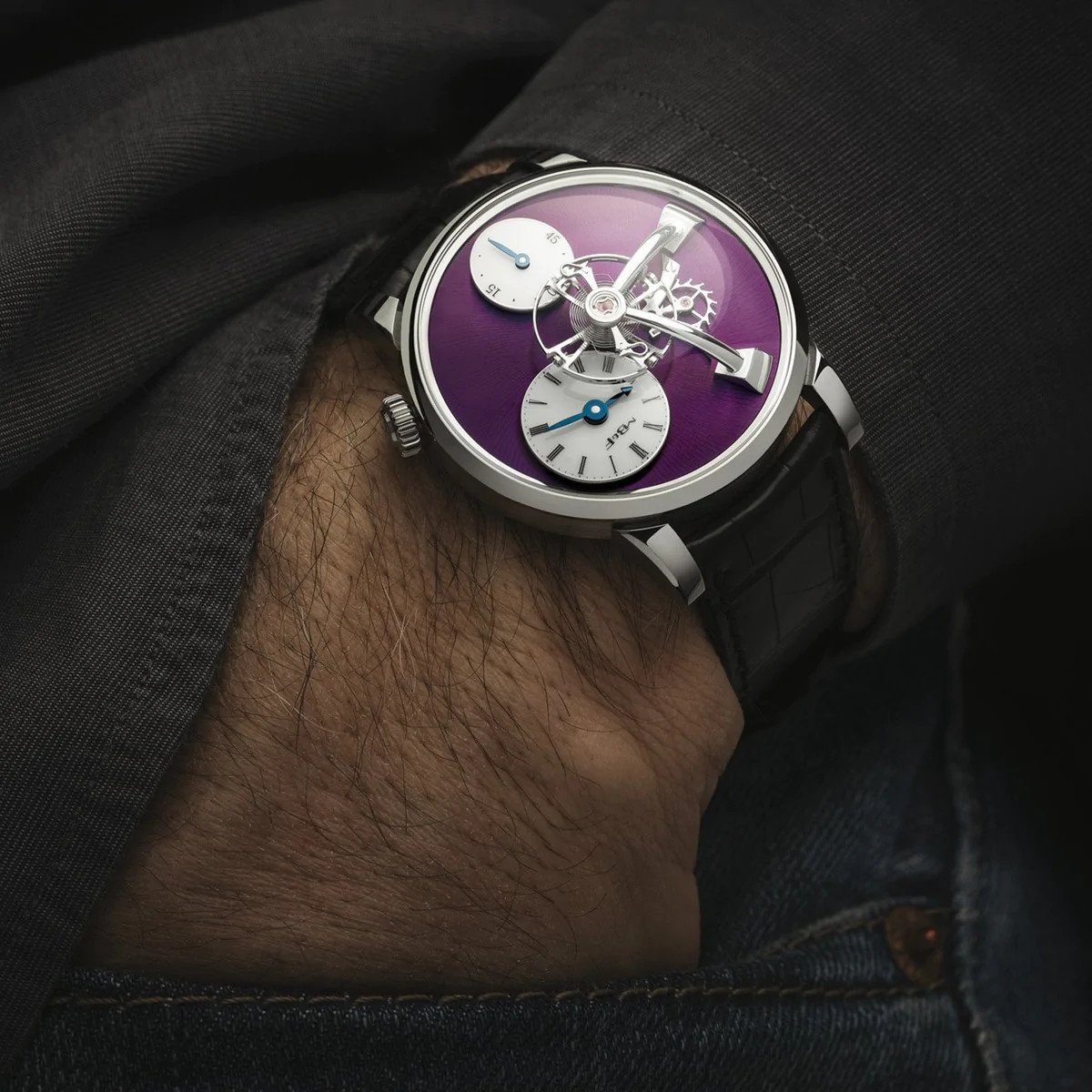 As you can tell, I'm incredibly passionate about this watch, and with infinite money, I'd gladly shell out CHF 73,000 (about €73,500) to own one. I'd even happily join the official wait list — you know, because delayed gratification is sweet. So far, I've "only" spent just under €100K, so for my final pick, I'm going to go big!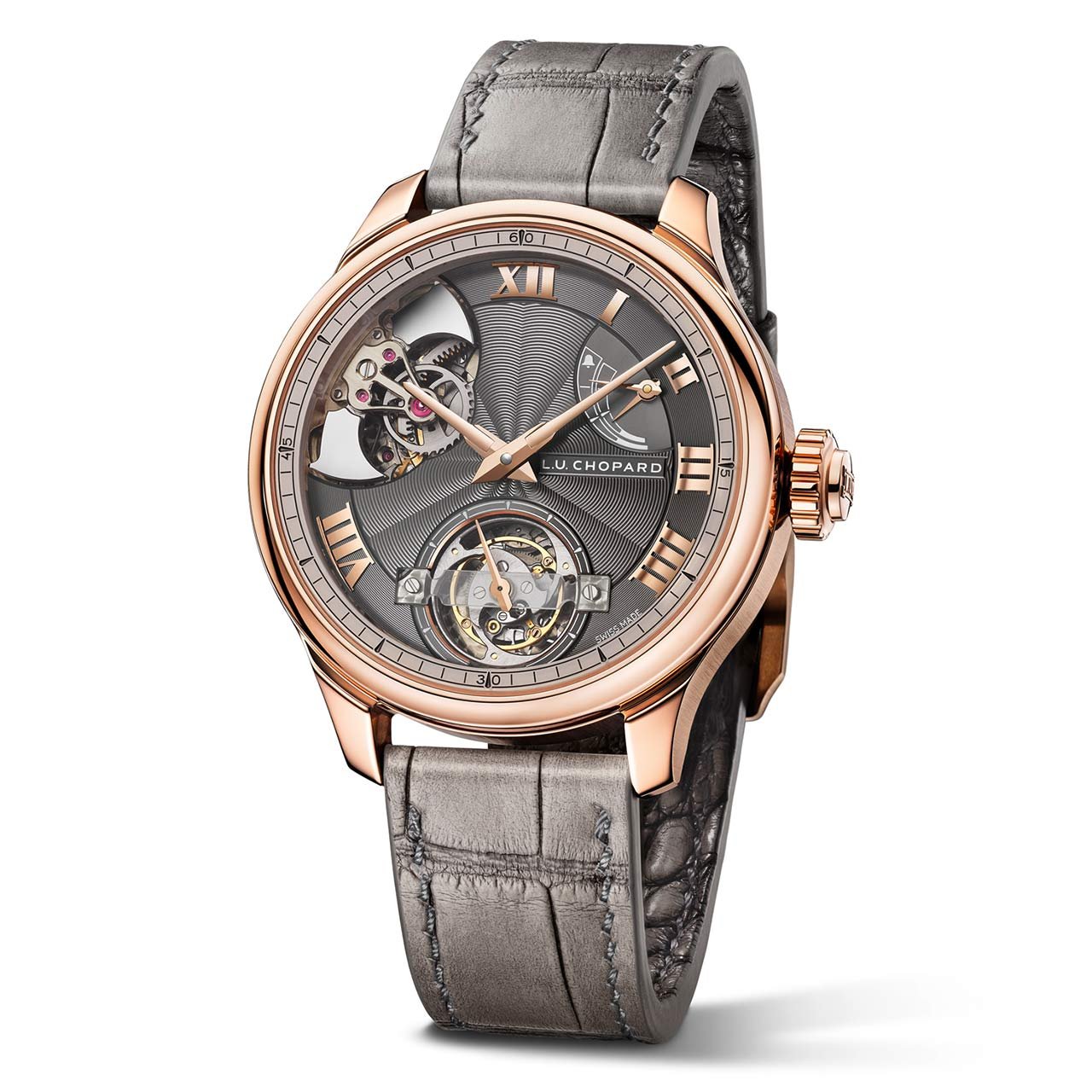 "Mr. Moneybags" pick #3: Chopard L.U.C Full Strike Tourbillon
This was the watch that led me to restructure my list. Originally, I was going to for the first Full Strike, which won the Aiguille d'Or at the 2017 GPHG. But when I saw this 2022 version with a much cleaner dial and a tourbillon, I was sold in an instant. This blew the purple-dial Royal Oak Tourbillon that I had in mind out of the water. At the same time, the LM101 still gave me a purple dial, and with its suspended balance, it more than fulfilled the role that I thought a Breguet Tradition would play.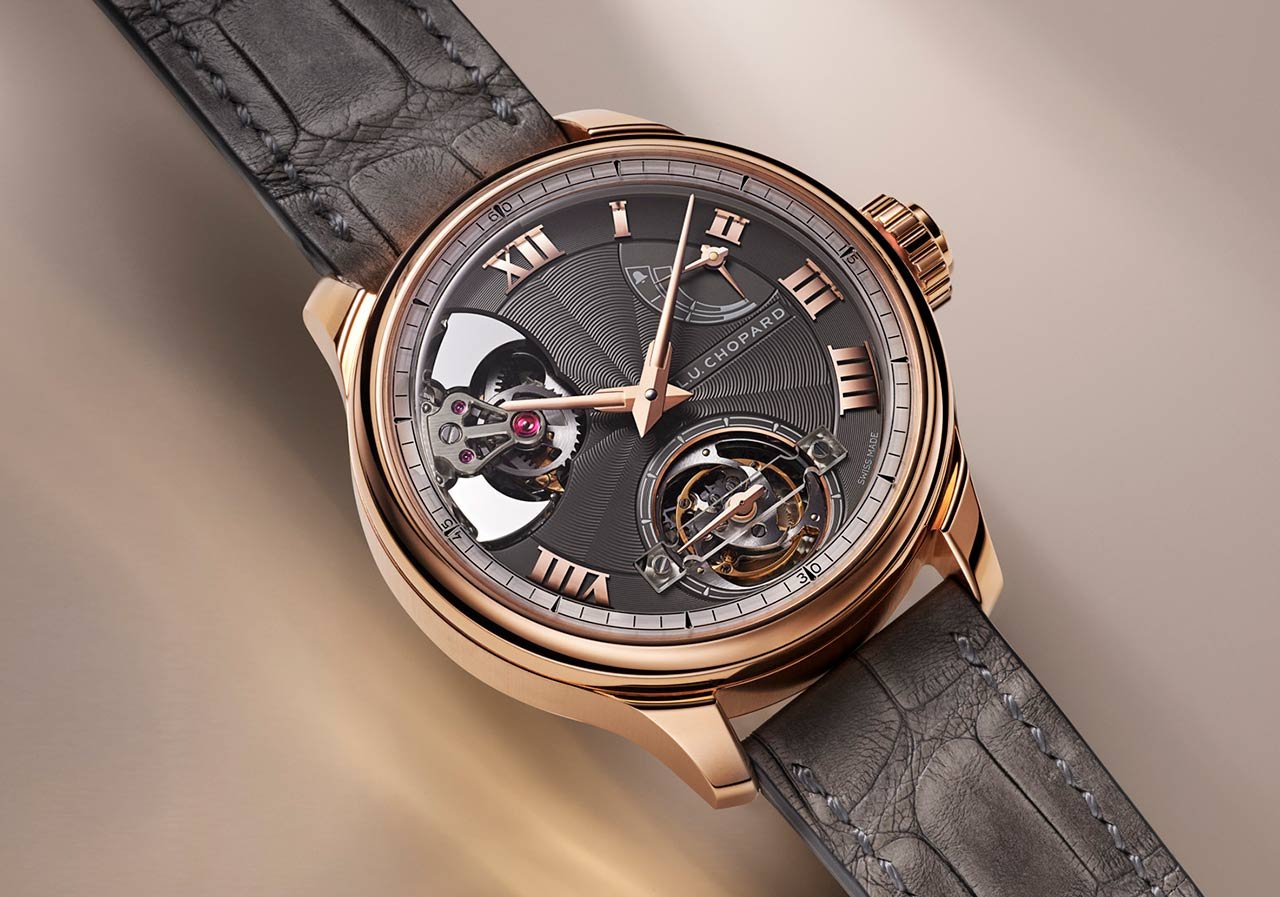 Just like Daan said in his list, I'm not crazy about perpetual calendars. They're often busy and take quite a bit of effort to read. I also know that I couldn't keep one running without a watch winder, but I wouldn't want to keep a movement like that going nonstop. Can you imagine the service costs? Even if money were no object, I wouldn't want to deal with the regular upkeep. Plus, what's the point of shelling out for a perpetual calendar if you're not willing to keep it perpetually running? That defeats the purpose of the complication entirely. A minute repeater, though? That's a whole different story. I would love to have one as the crown jewel in my collection. And while Patek Philippe is an undisputed master in the field of repeaters, I'd forgo the prestige (and hype) for the charm of "newcomer" Chopard.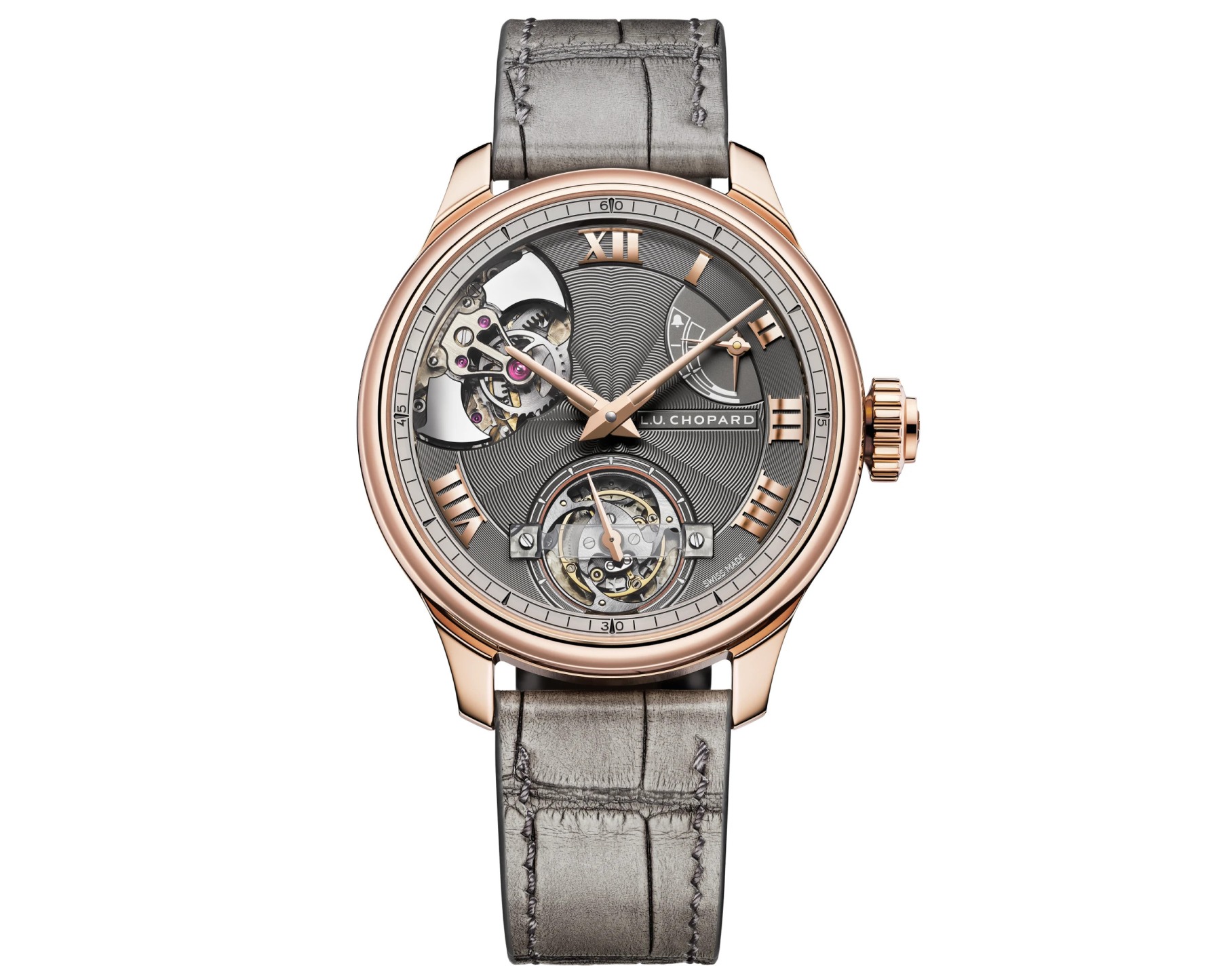 Chopard just speaks to me
In my early days of working for Fratello, I wrote a two-part history of Chopard (which you can find here and here). I started with zero knowledge of anything but the Mille Miglia and Alpine Eagle, but my research led me on a fascinating journey of discovery. Over the week that it took me to compile those articles, I developed a profound admiration for Chopard's watchmaking endeavors. The brand has reached remarkable heights in under 30 years, and if you're not familiar with its growth, I'd humbly suggest that you read my articles. To me, the L.U.C Full Strike embodies Chopard's forward-thinking spirit, utilizing sapphire gongs that are one with the crystal. The molecular properties of the sapphire help to amplify the sound and result in a pure and crystal-clear tone.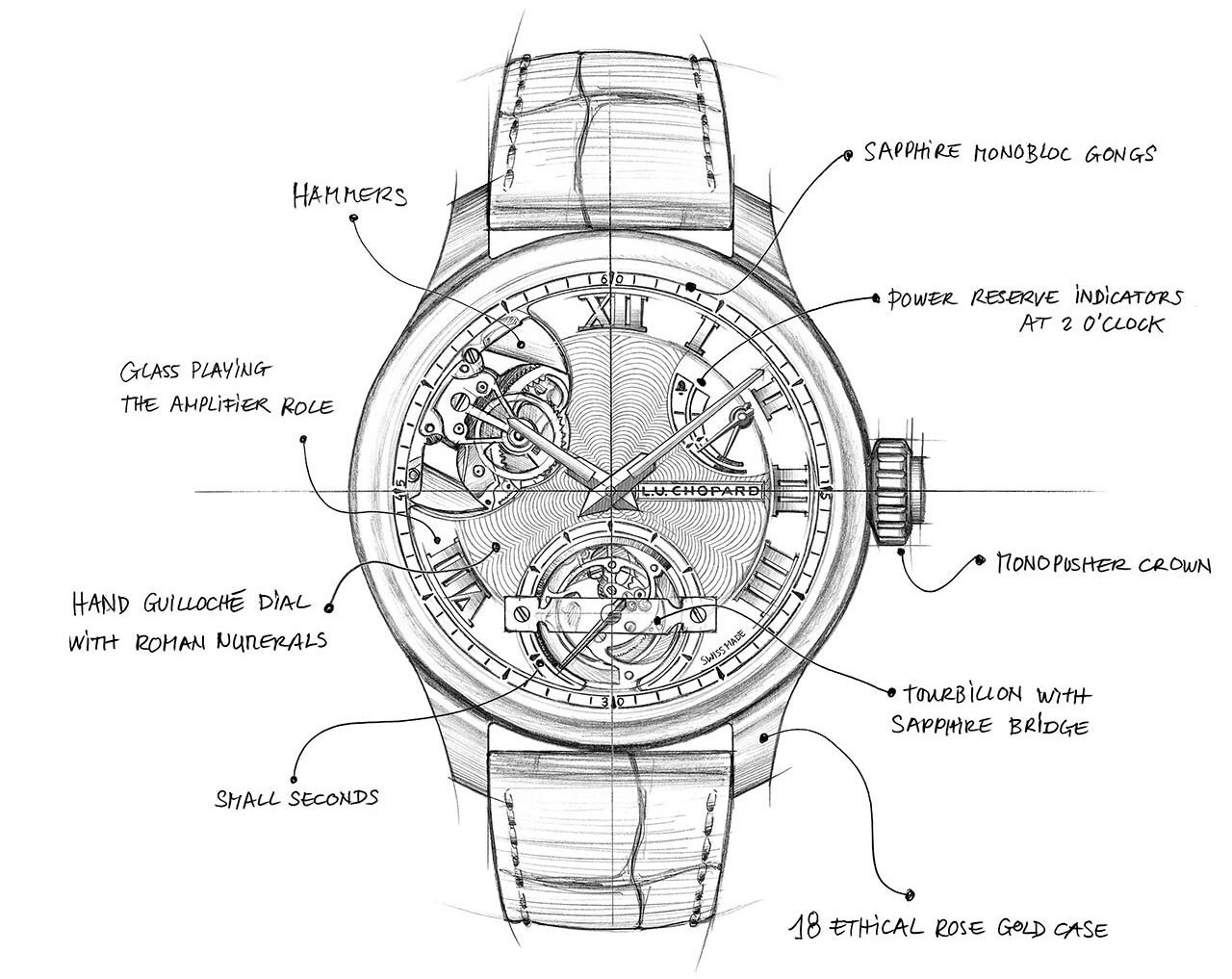 This drawing highlights many of the best features of the Full Strike Tourbillon wonderfully. The gray dial features a lovely hand-guilloché pattern and makes the whole display much more legible than the original Full Strike. At the same time, it features an aperture for the hammers, so you can observe the visual spectacle when they strike the gongs. The tourbillon at 6 o'clock celebrates traditional watchmaking intrigue, and the sapphire upper bridge provides an unhindered view. The double power-reserve indicators for the main barrel and minute repeater also bring balance to the dial within its 42.5mm rose gold case. I love the rose gold Roman numerals, the dauphine-fusée hands, and the massive knurled crown at 3 o'clock. It features an integrated pusher to activate the repeater, but the striking beauty isn't just visible from the front…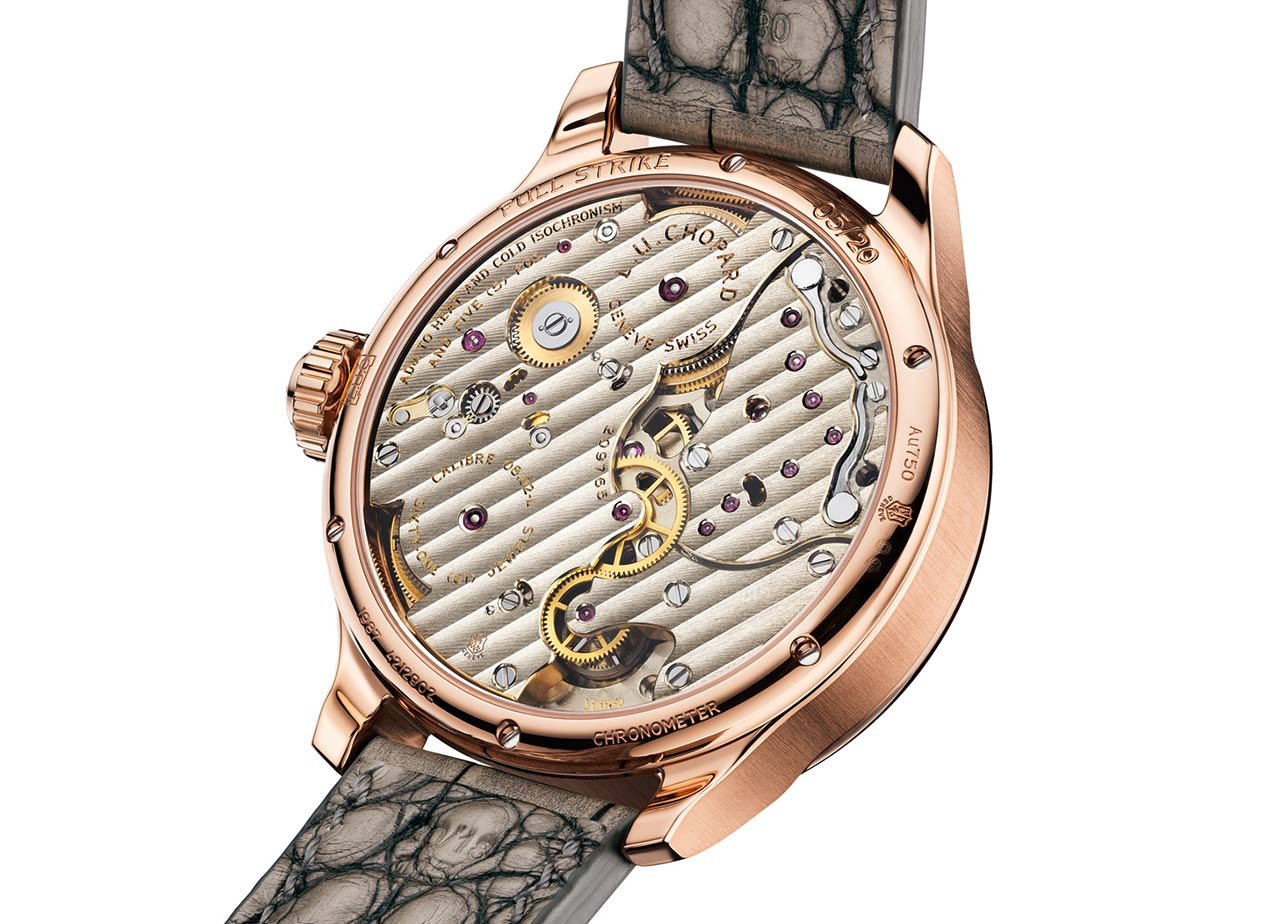 The incredible engine within
Flipping the watch over reveals Chopard's manufacture L.U.C 08.02-L movement. This 61-jewel caliber houses a staggering 568 parts and features exquisitely decorated bridges in untreated nickel silver. As you'd expect, the finishing is all done by hand, and the movement bears the Poinçon de Genève as a testament to that. I love how the movement fills up the case, but my appreciation also goes much deeper. I think the built-in safety feature, which disables the use of the crown while the repeater is chiming, is simply brilliant. It affords a level of foolproof usability that a typical minute repeater would not. And another exceptional feature of this 4Hz tourbillon caliber is its chronometer rating, which, oddly, many tourbillons do not have.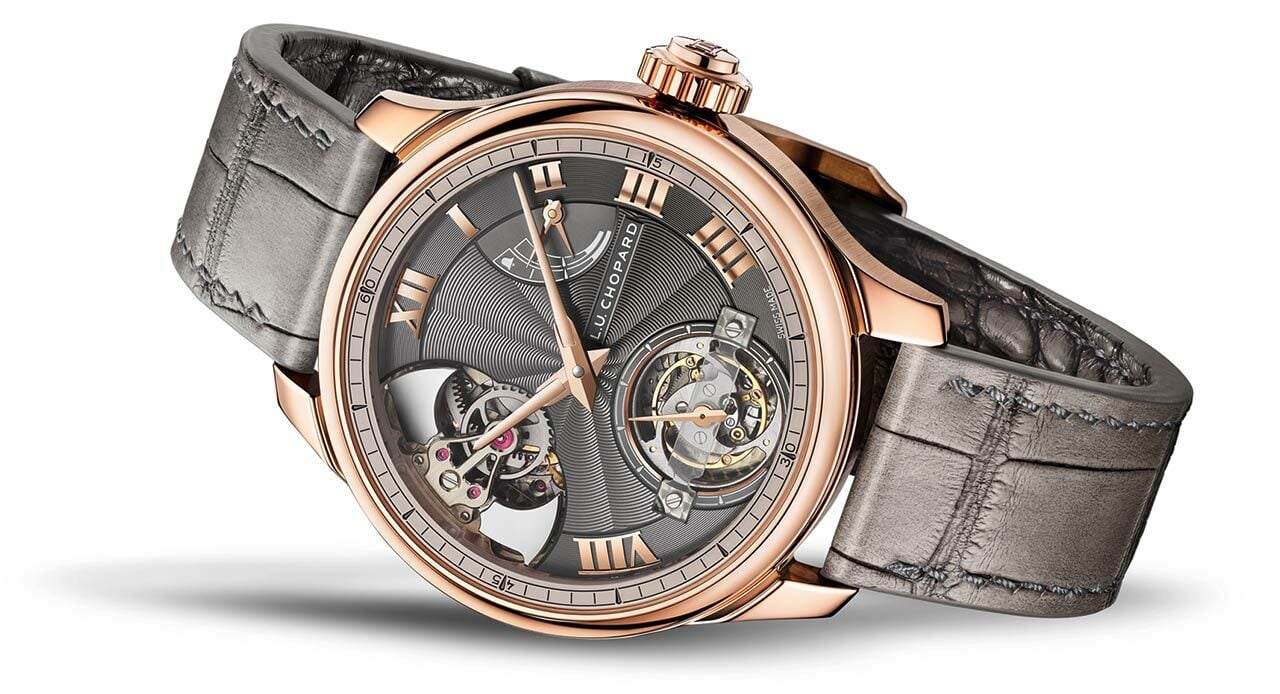 Of the three watches in my fantasy trio, the hue of this pink gold case is my favorite of all. The case also features my beloved brushed sides and polished cutouts on the lugs, just like the MB&F. Now, I've only just scratched the surface of the Full Strike Tourbillon. Nevertheless, I think you'll see why this watch "rings my bell." And if you want to hear it in action ringing its own, I highly suggest giving this video a watch. I'm sure my unlimited money would help with its CHF 380,000 (~€383,000) price tag, but I just hope I could get one of the 20 pieces worldwide.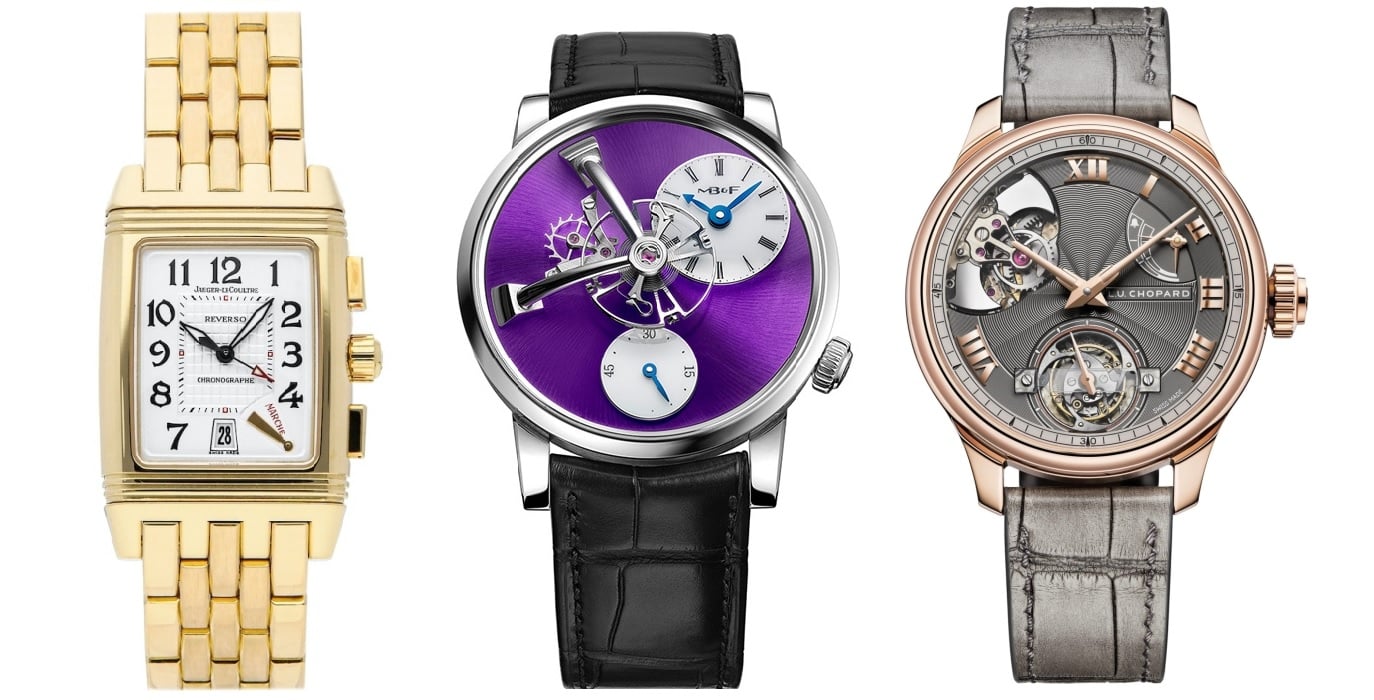 That's all, folks
Well, this article turned out longer than I expected. Still, I hope you've enjoyed learning about these watches as much as I've enjoyed writing about them. Though my power trio may not consist of any traditional "holy trinity" picks, I believe it would satisfy me and bring more diversity to my collection. I don't have any gold watches, retrograde complications, offset dials, tourbillons, or (mechanical) minute repeaters. And though this €481,500 lineup will stay a fantasy for the foreseeable future, it's nice to daydream while diving further into this passion.
What watches would you buy if money were no object? As always, let me know in the comments below!