Top 10 Best Omega Watches In 2021
But of course, I'm completely biased
In this article, we show you the top 10 best Omega watches you can buy in 2021. It's a completely subjective list, but I will explain to you why I think each Omega watch listed here deserves its spot. And don't worry, it's not all Speedmasters.
If you want to learn more about the Omega brand, have a look at our article about Omega's highlights through the years. Omega is not only the brand whose watches were worn on the Moon and on the wrist of James Bond. But the brand also has a rich history when it comes to (ultra-deep) diving watches, the Olympics, and high-precision chronometer movements.
Top 10 Best Omega Watches You Can Buy Today
I've been a collector of Omega watches for many years now. I've focused mainly on Speedmasters, and I've noticed that many praise Omega's heritage and vintage watches. But what about the modern Omega watches? In this overview, I will list what I believe are the best 10 Omega watches you can buy from today's collection.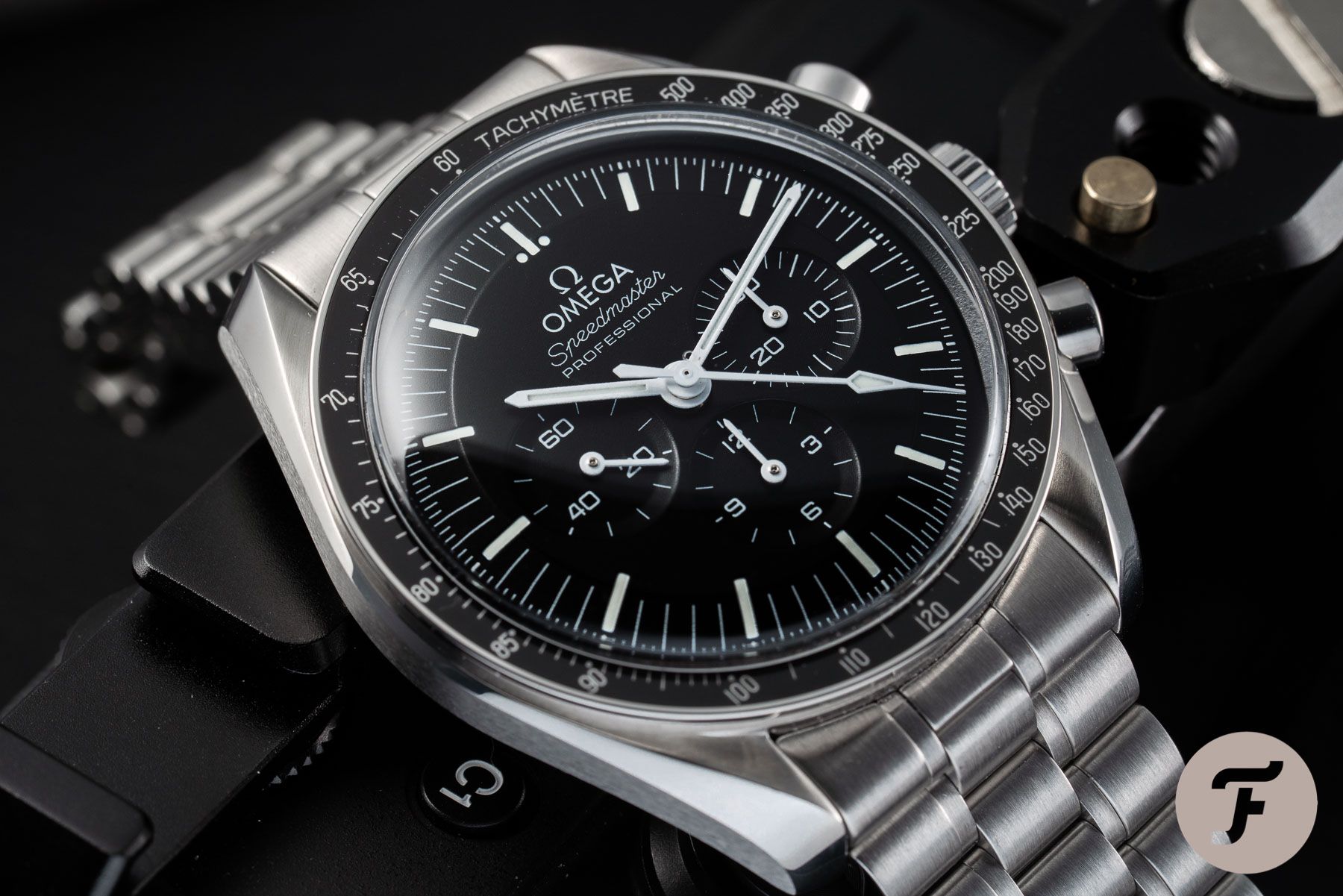 1. Speedmaster Professional Moonwatch Master Chronometer
It goes without saying that if there's only room for one Omega in your collection, it should be the Moonwatch. The new Moonwatch Master Chronometer version gives you even fewer reasons not to own one. It features a new case that hearkens back to the fourth generation of the Speedmaster (reference 105.012) from the 1960s. That was the one that Buzz Aldrin used on the Moon. More importantly, Omega finally changed the bracelet to this new tapering design. It features small center links, a beautifully finished clasp, and it is amazingly comfortable. If you had just purchased the previous Moonwatch (before January 2021), just order this bracelet separately. It will change your life as a Speedmaster owner.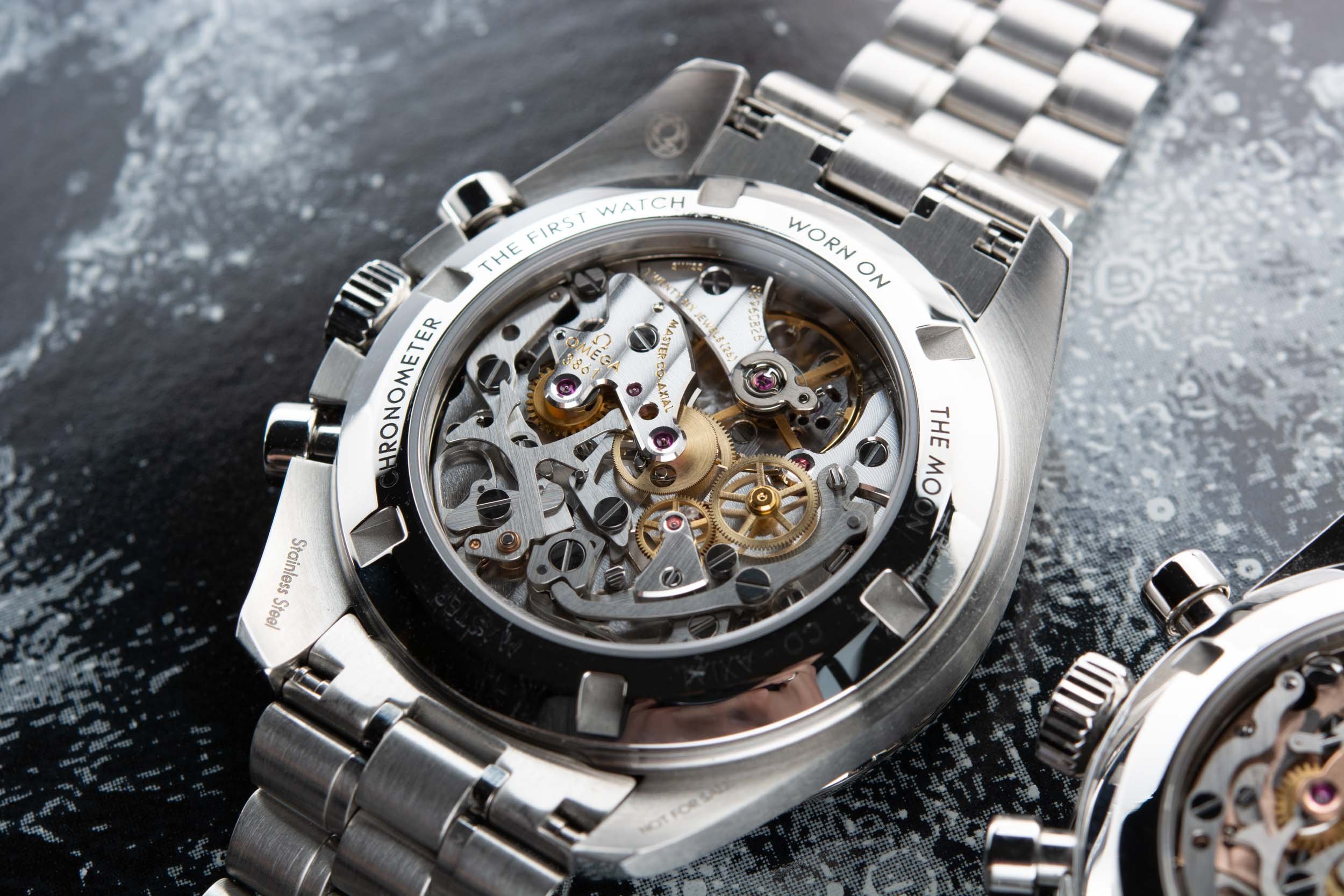 Inside this watch is Omega's caliber 3861. The movement debuted in 2019 in the Apollo XI limited editions of the Speedmaster, and it also powered the Snoopy Award model from 2020. It's a movement that is based on the previous caliber (1861), but with a Co-Axial escapement, anti-magnetic alloys, and a Master Chronometer certification by METAS. For daily use, it means that Omega now guarantees precision of 0 to 5 seconds per day on average, instead of -1 to +10 seconds a day with the previous caliber. All details about this Speedmaster Professional Moonwatch Master Chronometer can be found here. I could have listed the Snoopy Award here as well. But as with all variations of the Moonwatch with a Master Chronometer movement, it's a great watch to have! The price for this stainless steel Moonwatch with a bracelet is €6,200.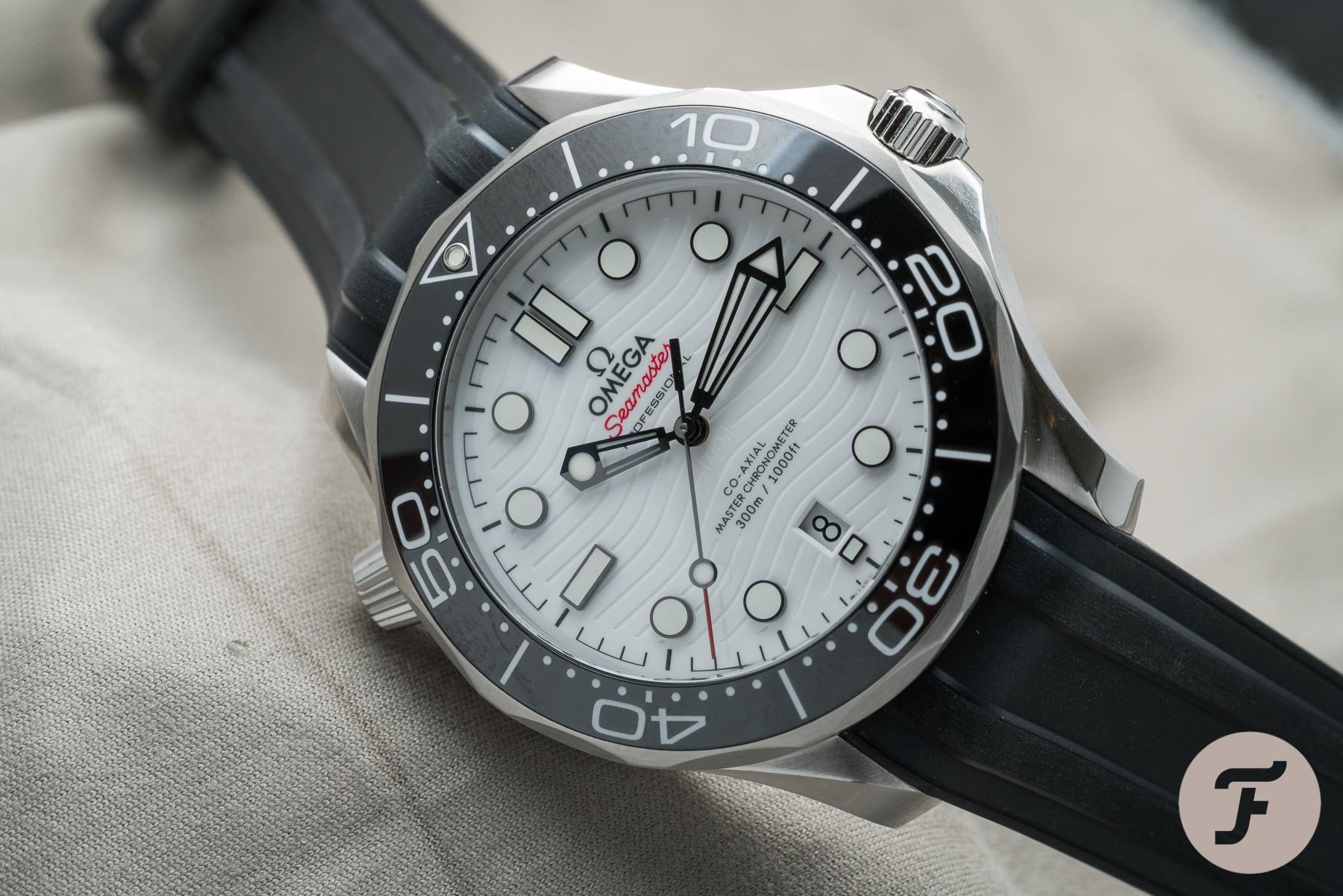 2. Seamaster Diver 300M
The long-awaited update for the Seamaster Diver 300M came in 2018. I will be honest here: it took me a while to get used to the stainless steel bracelet. I have some of the old Seamaster Diver 300M models, with the 9-row bracelet. At some point, I remember feeling that they were a bit outdated. Somehow,  though, I started to like the old stainless steel bracelet again, and now the new bracelet feels a bit too cleaned up. What can I say? I grew up in the 1980s and '90s. Other updates were the size (from 41mm to 42mm), a ceramic dial and bezel, and of course, an in-house-developed movement. The 300M was — and still is — Omega's bread-and-butter watch. But it was also one of the watches that, in its previous iteration, still depended on an ETA-based movement modified with a Co-Axial escapement.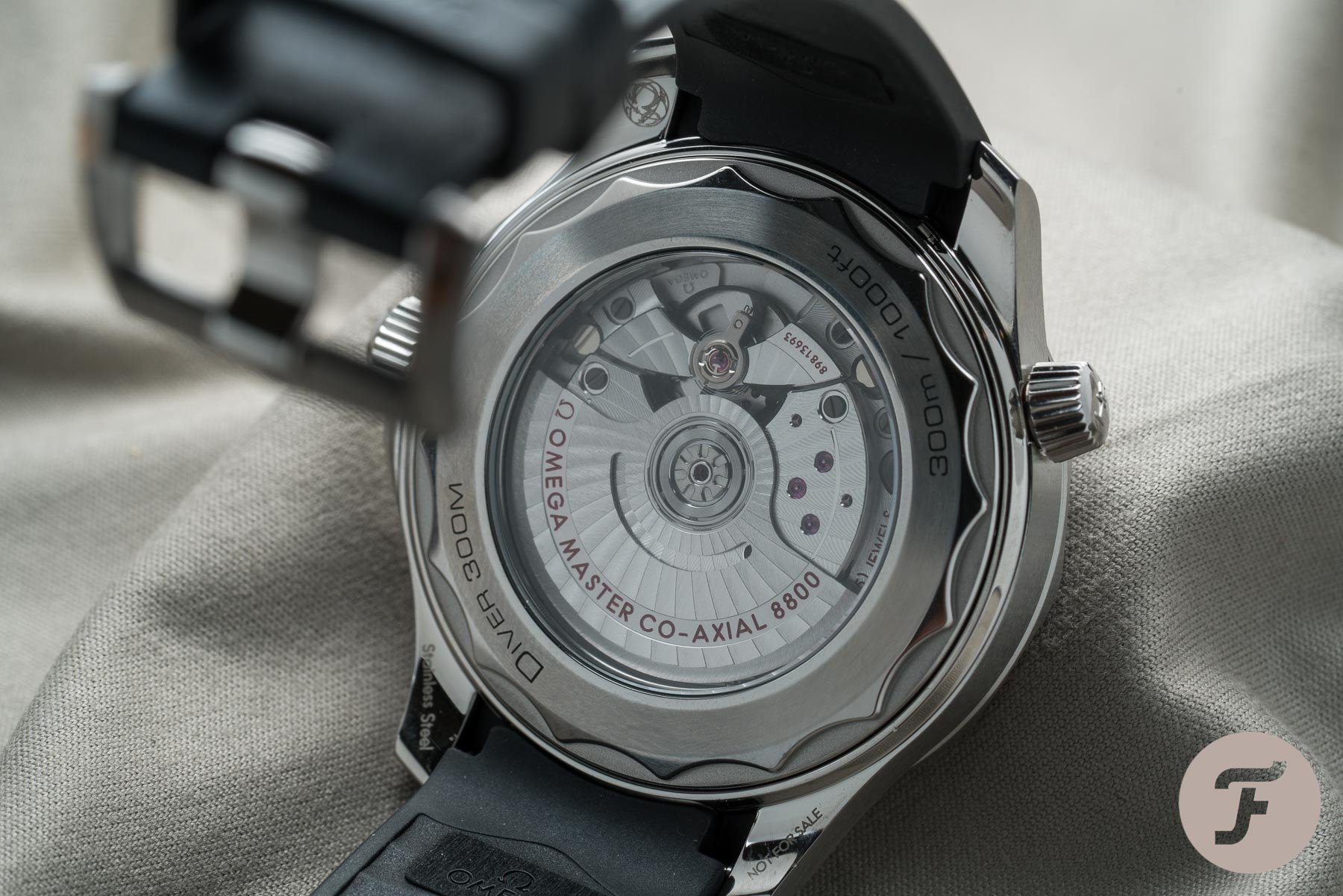 This caliber 8800 is certified as a Master Chronometer and visible through the case back of the watch. With a water resistance of 300 meters, there's almost no reason to take this watch off the wrist. There's a bunch of variations of the 300M, in all sorts of colors and materials, including chronographs. Then, of course, there's the special titanium version for the latest Bond movie, No Time To Die. You can find that watch somewhere else in this overview of the 10 best Omega watches. At first, I was falling in love with the steel and Sedna Gold variation on a rubber strap (as you can read here), but after seeing and trying this white-dialed beauty, I found I was all for it. I will add this one to the collection at some point, no doubt. Prices for the Diver 300M start at €4,800.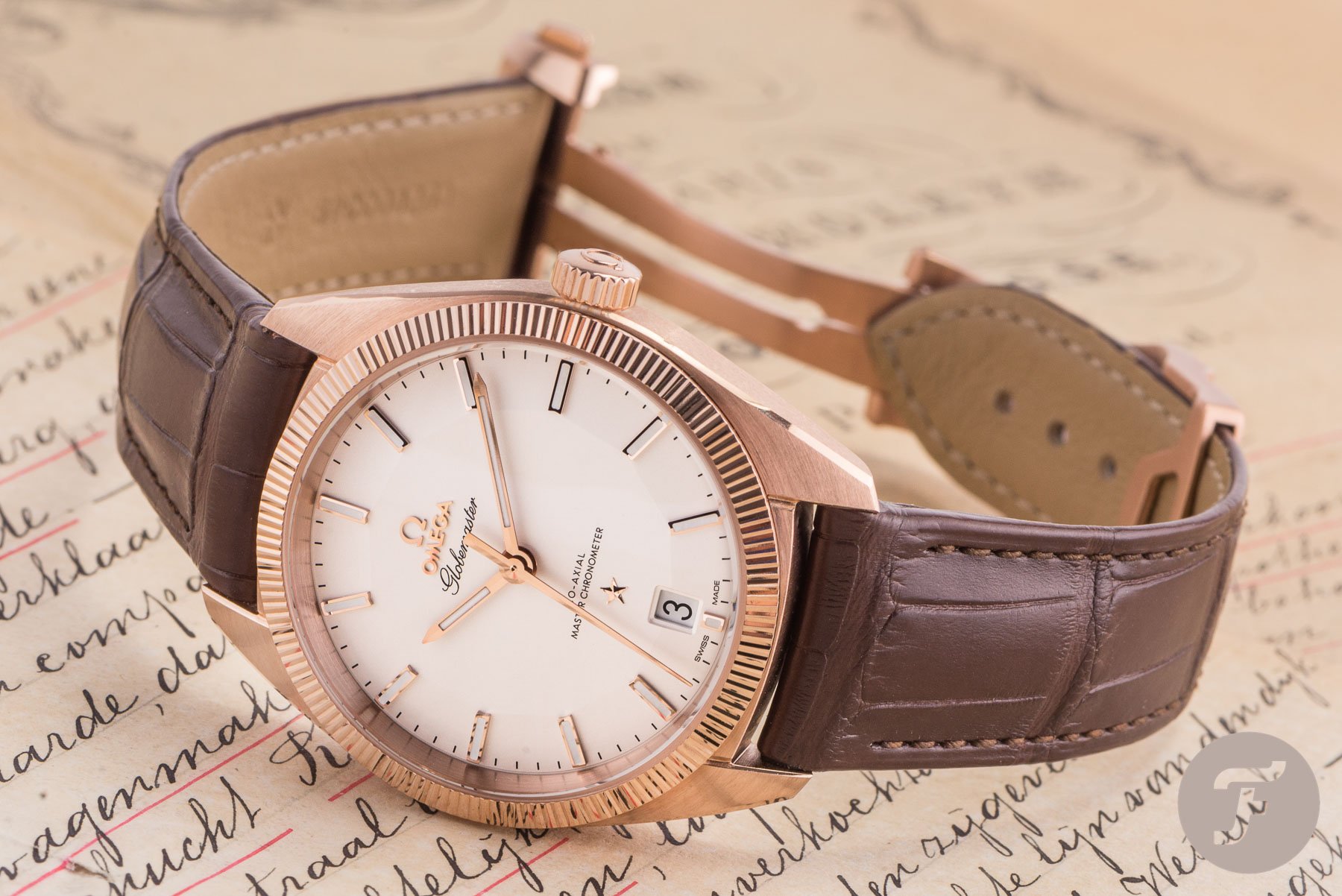 3. Constellation Globemaster
Omega introduced the Globemaster in 2015. Or, more accurately, the brand re-introduced it, as the Globemaster name dates all the way back to the early 1950s. At the time, Omega had an issue exporting its Constellation watch to the USA. This had to do with the name of the watch, so Omega called it "Globemaster" until the naming issue was resolved.
Anyway, the Constellation Globemaster was the first watch to have the Master Chronometer certification by METAS. I was there when this Constellation Globemaster made its 2015 Baselworld debut. That's where I developed my crush for this watch, specifically the Sedna Gold model. The pie-pan dial is a nod to those early Constellations from the 1950s and '60s, and the fluted bezel was used on the later C-model Constellations from the late 1960s. But the real wake-up call came when Omega sent me this Sedna Gold watch for a review. It ended up in a love letter, which you can read here. It reminds me of my grandfather's gold Constellation, but executed in modern times.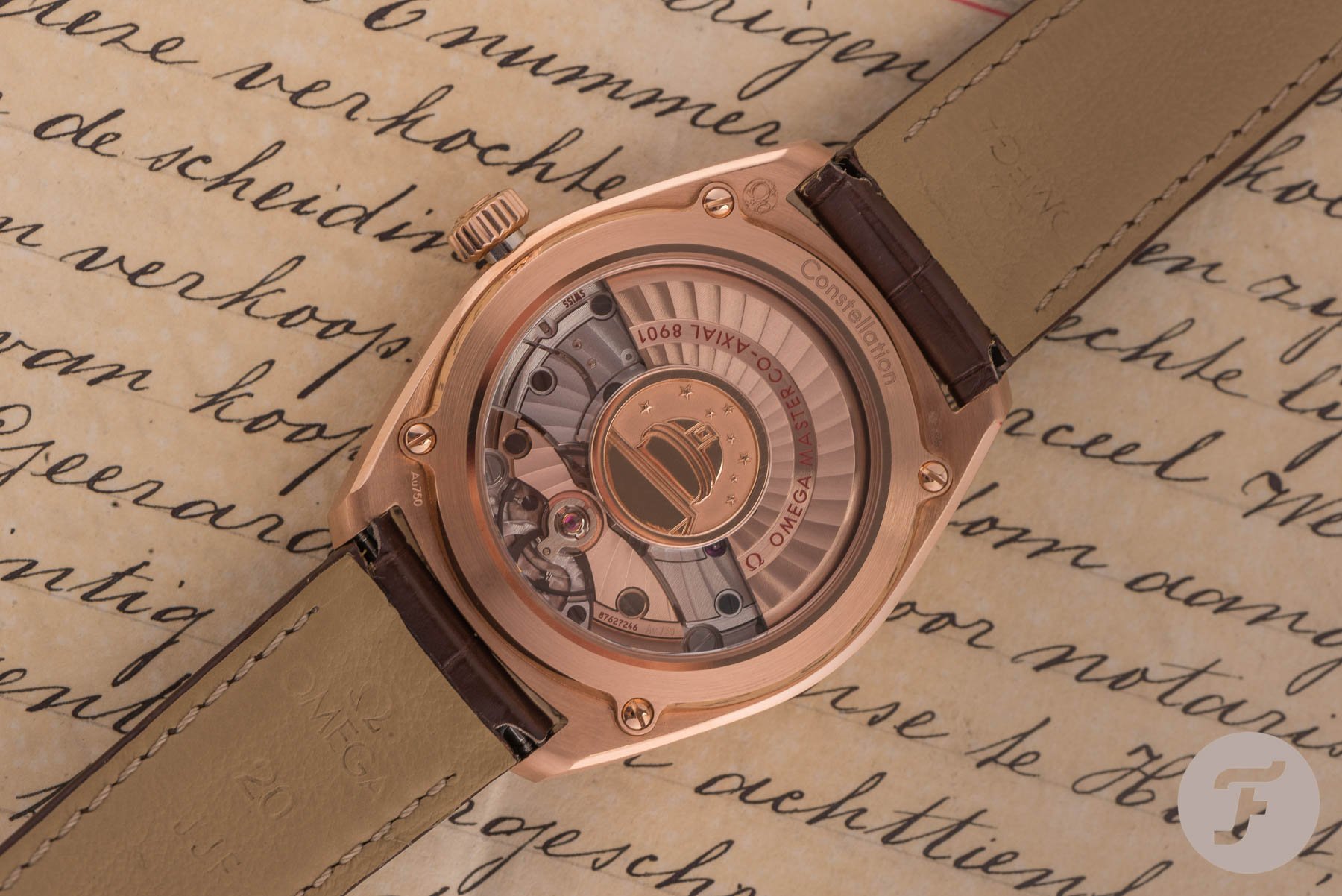 An underrated gem
I added this watch to my personal collection in 2017. Whenever I put it on my wrist, I think of my grandfather and how he must have felt when he bought and wore his gold Constellation on that winter day in February 1969. Aside from the personal connection I have with this watch, it is a great wearer. It has a 39mm case and is, therefore, suitable for nearly any wrist size. It comes in a few variations, from steel to platinum. The 41mm version will even give you the annual calendar complication. But the 39mm version is just perfect.
It's an underrated watch for sure, but that also has something to do with the lack of exposure for it in 2015 (another Bond year and the introduction of the white-dialed Snoopy). and the inability to deliver them in time. If I haven't convinced you, just try one on the next time you visit an Omega boutique. Pro tip: try the steel and Sedna Gold version with the blue dial and a blue leather strap. Inside the Globemaster ticks Omega's caliber 8900, and 8901 for the gold and platinum versions. The prices for the Globemaster start at €6,800, the Sedna gold model as shown here has a retail price of €21,300.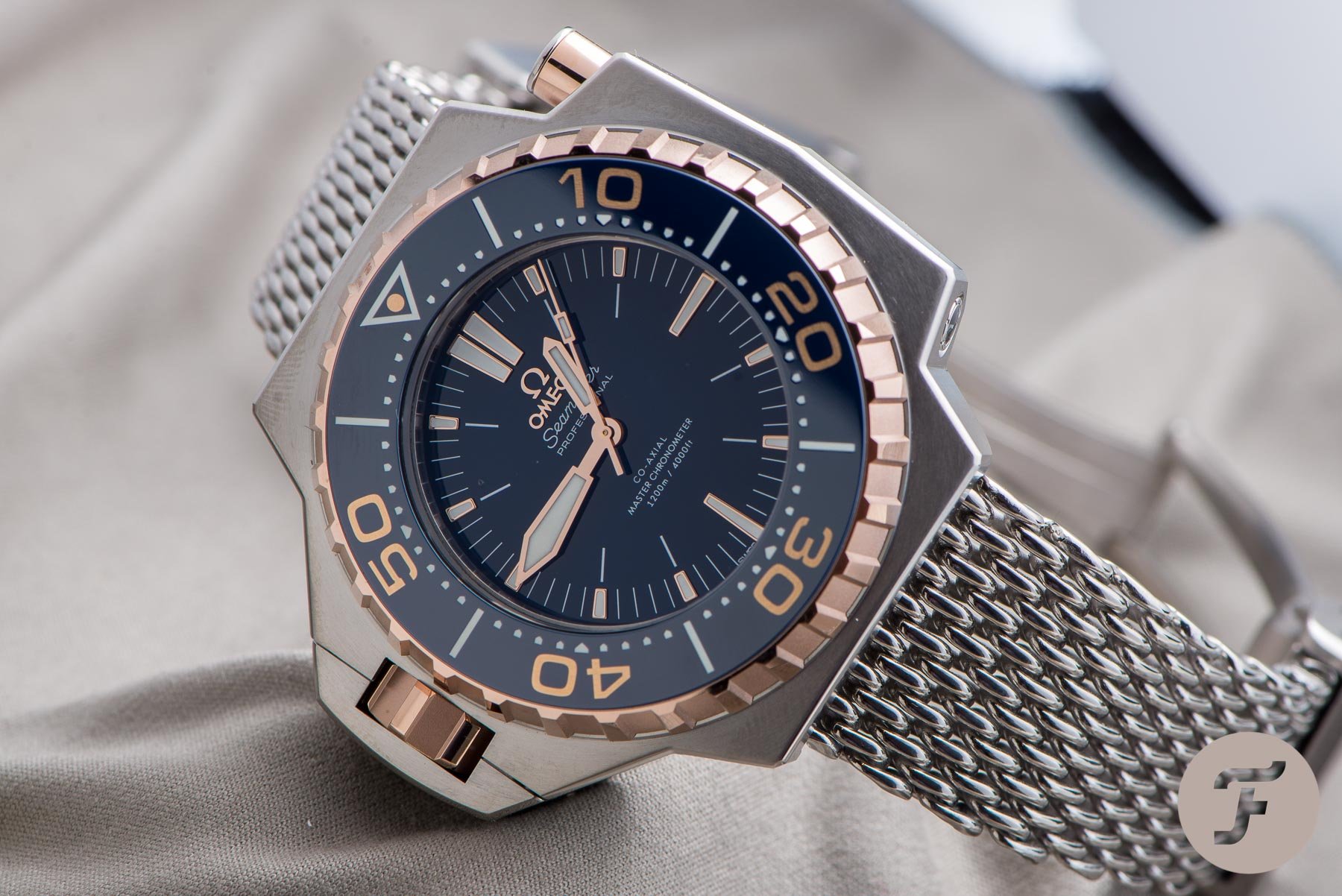 4. Seamaster PloProf 1200M
The PloProf is rapidly gaining a following, despite its awkward shape and dimensions. I own the steel version, which was in production from 2009 till 2019, and it has become one of my favorite watches that I always keep close by. It took me a while to sort out whether I wanted an original PloProf 600 (introduced in 1971) or one of the modern versions. I ended up with the latter because I wanted to be able to use it as a daily driver, take it with me on holidays, and wear it into the swimming pool (I refuse to swim in the sea or ocean).
Although you might be able to find yourself a steel one at one of the boutiques or authorized dealers, the titanium models are still in Omega's catalog. The nice thing about the titanium models is that they lack a date window and have the modern Master Chronometer movement. The 2009 model had Omega's caliber 8500, which didn't have the METAS certification.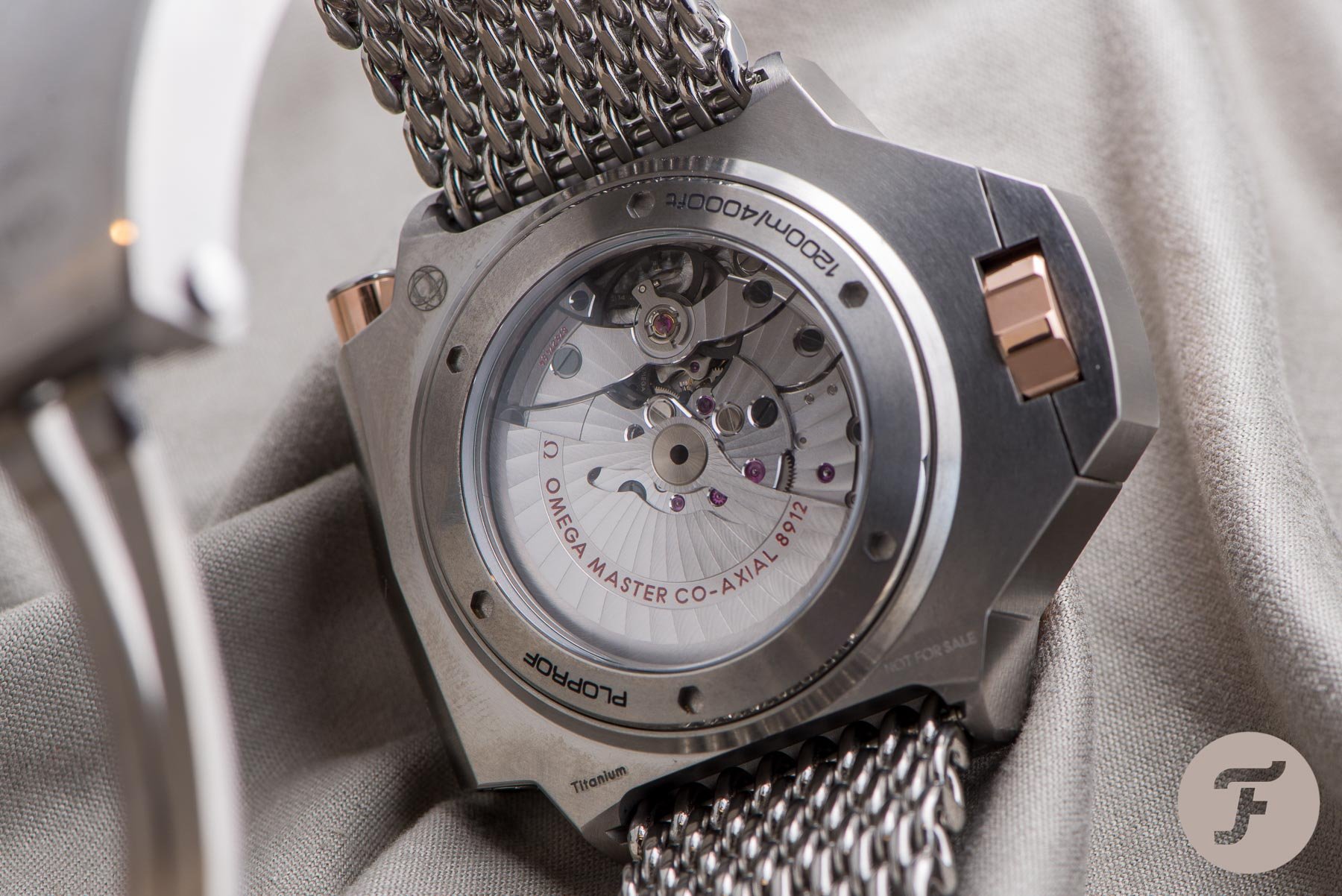 The display back reveals caliber 8912, a derivative of the 8900 movement used in the Globemaster. This is a serious diving watch, and it wipes the floor with the competition out there. There's just no substitute for a PloProf 1200M. Although you can order a rubber strap for the PloProf 1200M, make sure to always opt for the mesh bracelet. As you can see, the button on top of the watch releases the bi-directional bezel when you push it. On the lower right side of the case is the automatic helium escape valve. It ensures there will be no issues when you're in the saturation chamber after a deep dive. Prices for the modern PloProf 1200M in titanium start at €11,300 for the version with a titanium bracelet, and €17,200 for the titanium and gold model as shown above. Here's a video we recorded on the Seamaster PloProf 1200M.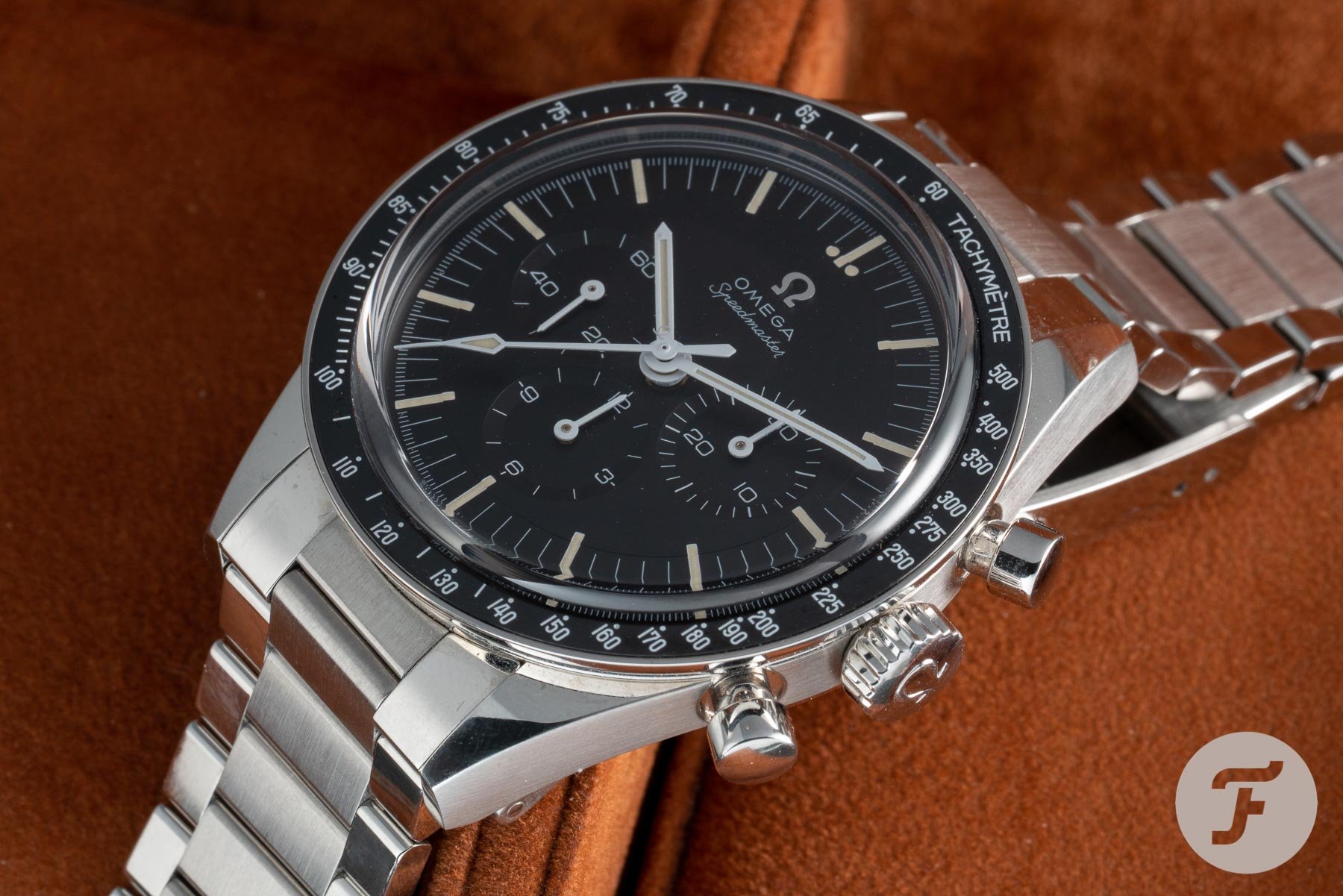 5. Speedmaster Calibre 321
This is another one on the list that barely needs any introduction, but if you are unaware, please check our video on the Calibre 321 here. Based on the famous Speedmaster 105.003 "Ed White", it is the steel Speedmaster Moonwatch that brings back the famous and iconic caliber 321. The movement is also to be found in the platinum Speedmaster Professional (42mm) Moonwatch with onyx dial with meteorite sub-dials. Omega has a special workshop in Biel, where they hand-build these Speedmaster watches with caliber 321. It's quite a different approach from their industrialized watchmaking for nearly any of their other watches. Because of this traditional approach, Omega is only able to manufacture between 1000 and 2000 of these caliber 321-powered watches per year. Keep in mind that Omega produces 750,000 watches per year in total. Therefore, these special Speedmasters amount to, at maximum, just 0.27% of Omega's total production.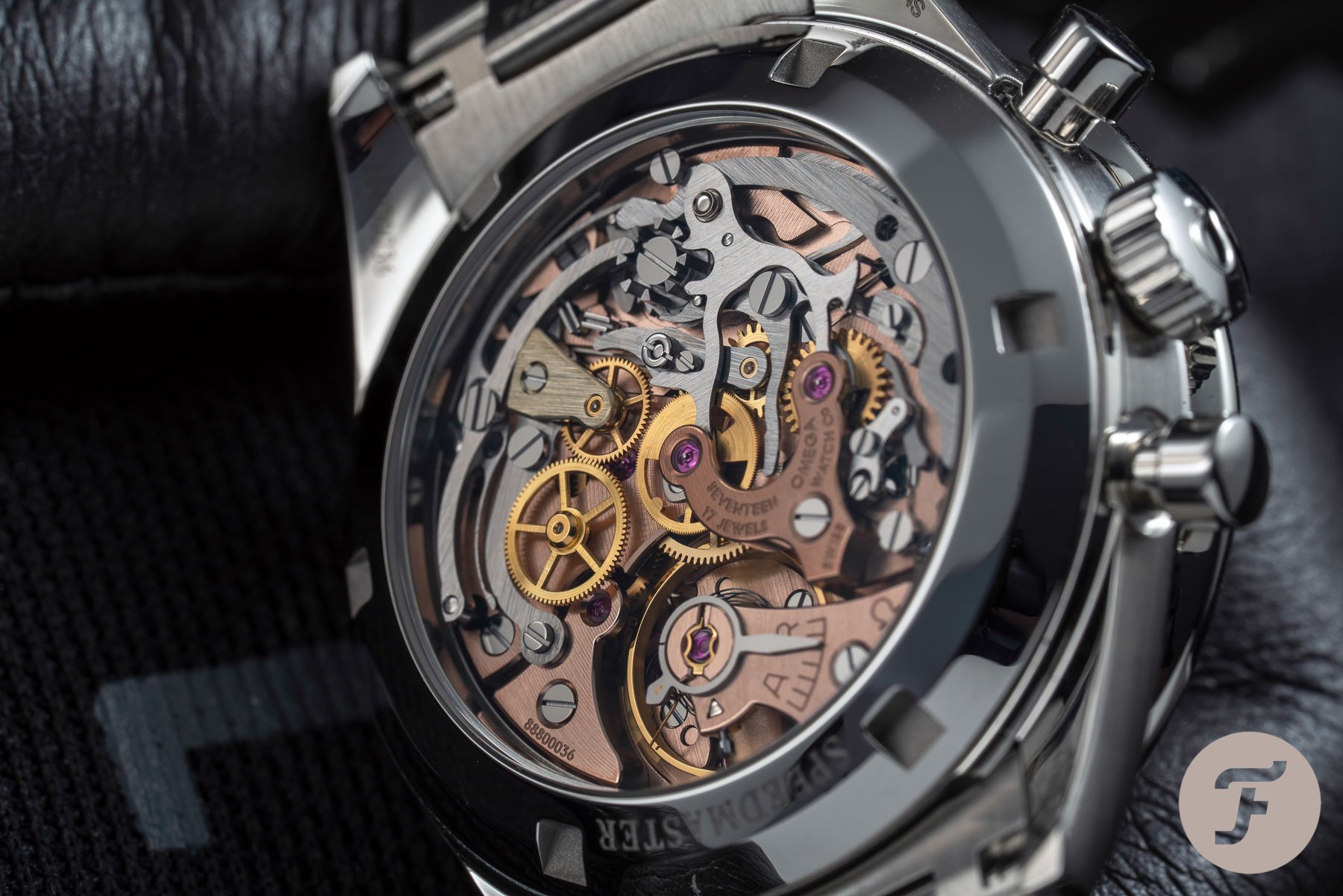 It is a watch targeted at the enthusiasts, who show appreciation for this hand-wound movement with a column-wheel mechanism. No Co-Axial escapement, no silicon hairspring, no Master Chronometer certification, none of it. If you want those things, then this watch is not for you (please refer back to #1 on this list). With its 39.7mm case, it has the same diameter as the Speedmaster 105.003, the reference that was also the last watch worn on the Moon by Gene Cernan. It was actually his watch that Omega scanned to get the precise dimensions of both the watch and the 321 movement, as the original drawings of those watches and movements were long gone.
The bracelet of this Speedmaster Calibre 321 watch deserves an article of its own. It is just amazing, and it is based on those flat, light-weight bracelets that Omega used in the 1950s and '60s. I wrote an in-depth article on the Speedmaster Calibre 321 here. The price of this watch is €14,000, and on top of that, you can expect the wait to be a long one. Eventually, though, it will come.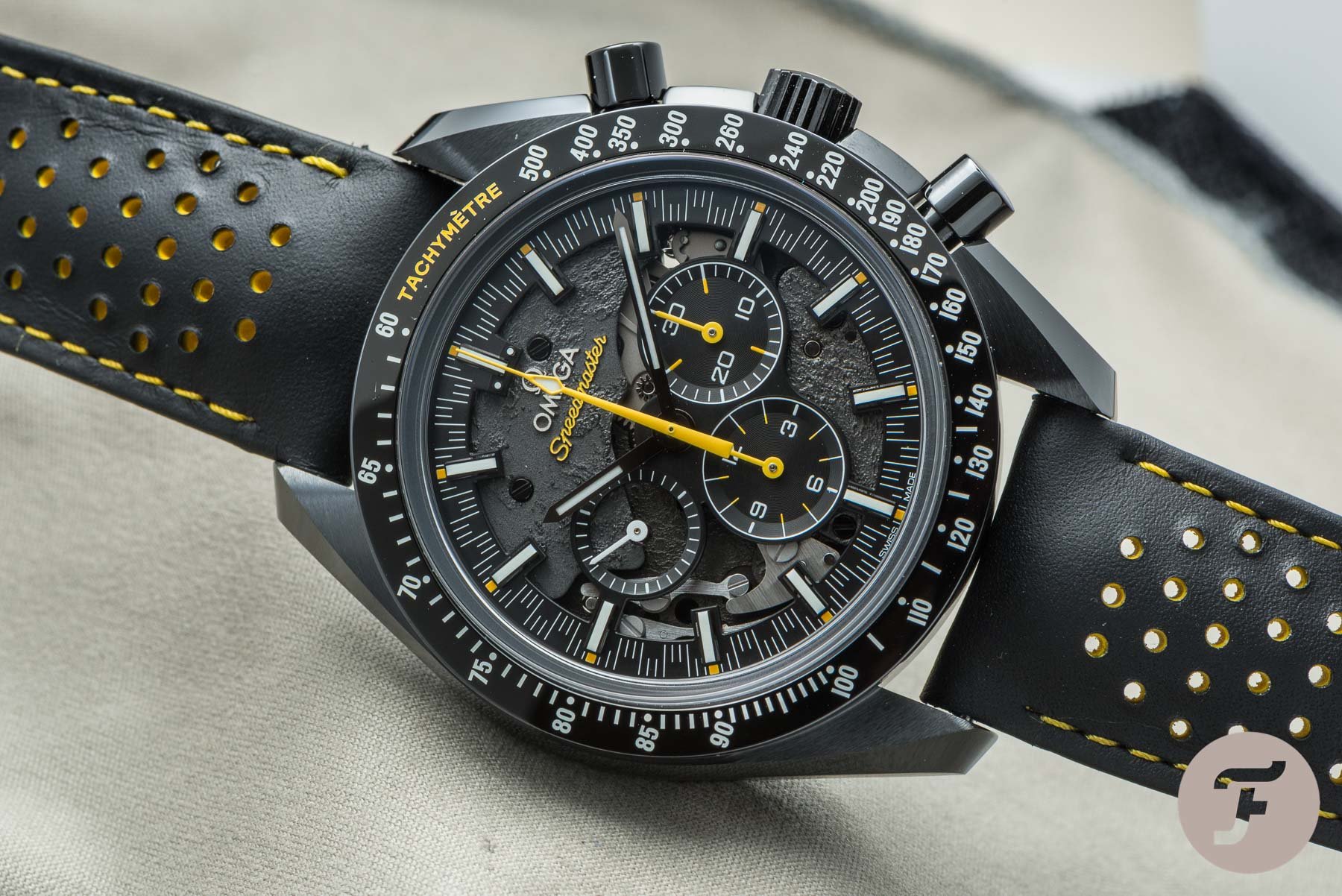 6. Speedmaster Dark Side of the Moon Apollo 8
This is the third and last Speedmaster on this list, I promise. But it is so good, it deserves a spot. Omega introduced its Speedmaster Dark Side of the Moon watch back in 2013. It was the first Speedmaster available with a ceramic case (and dial). A year later, we saw the Grey Side of the Moon. That handsome variation made it even tougher to choose. Then, I think Omega made a little mistake. The brand released even more Dark Side of the Moon variations, including a White Side of the Moon.
That ruined the uniqueness of the Speedmaster Dark Side of the Moon a little bit, and it took a while to regain the respect and appreciation for this collection from enthusiasts. But, Omega managed to do so back in 2018 with the clever design of the Speedmaster Dark Side of the Moon Apollo 8. It's based on the same Dark Side of the Moon collection, but with a very interesting angle — the moon itself.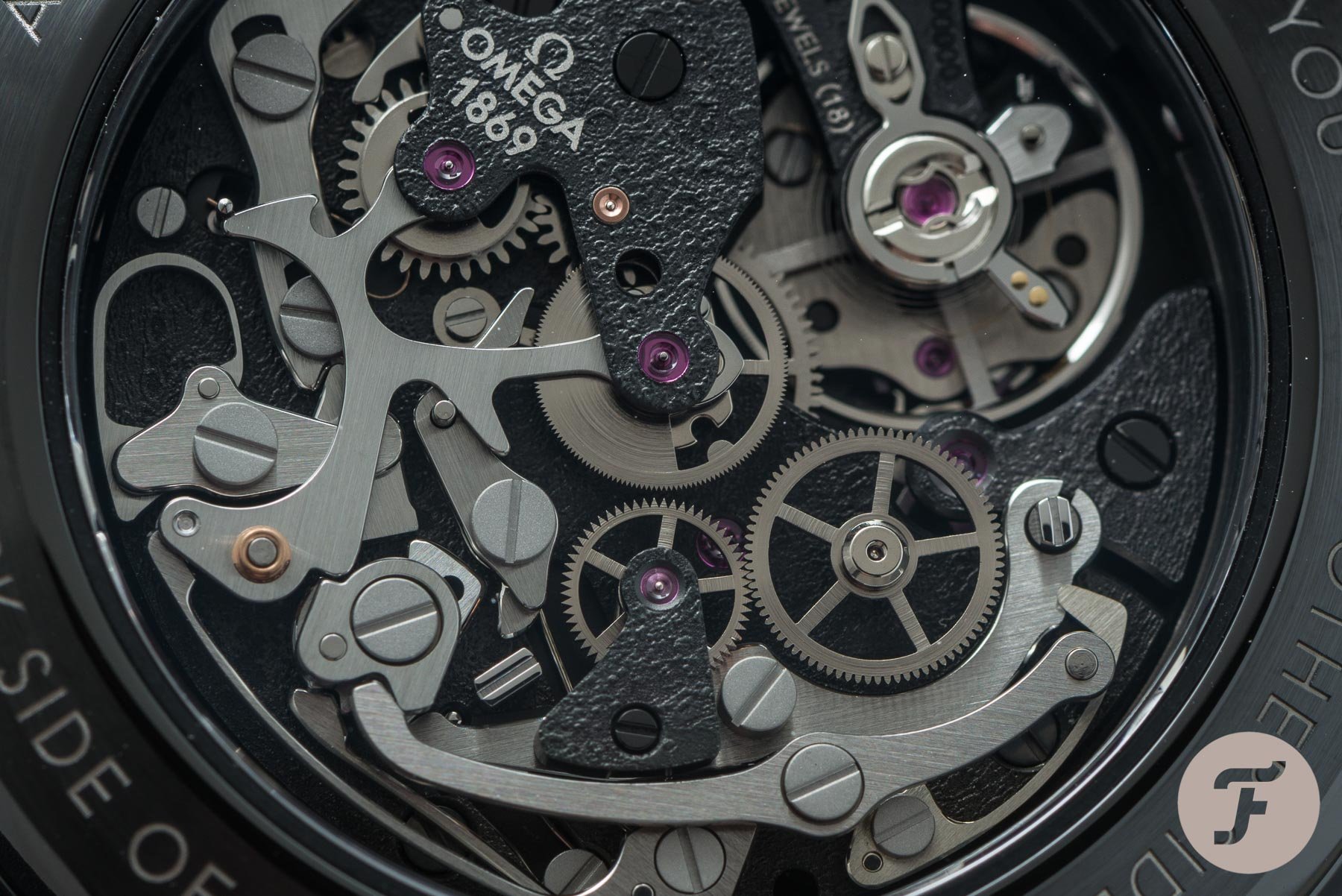 Not only did Omega put some color into this watch, using yellow accents for the hands, dial, bezel, and strap, but the brand also skeletonized the dial. Instead of using the self-winding 9300 or 9900 chronograph movement, Omega decided to use the trusty old caliber 1861 as a starting point. The brand decorated the movement on both sides, using laser technology to create a moon surface, and dubbed it caliber 1869. The result is simply stunning, and I think it is the best Dark Side of the Moon version out there (and wrote all about it here). The watch is a bit larger than the regular Speedmaster Professional, with its 44.25mm diameter case. That said, with a light ceramic case, it's definitely worth a try. The retail price of the Apollo 8 is €9,700.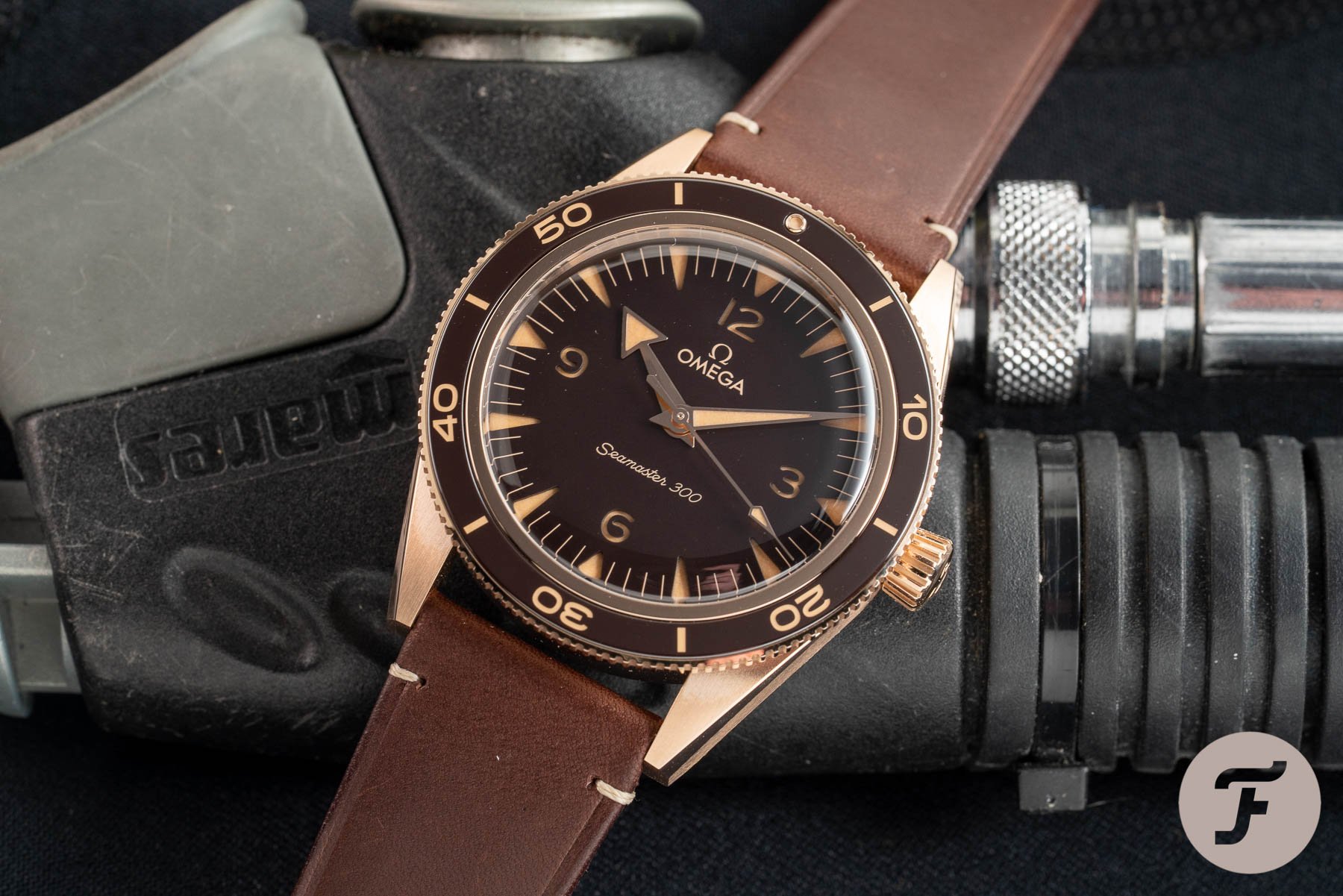 7. Seamaster 300 Bronze Gold
Omega loves its heritage and knows you do too. Hence, the brand came up with the Seamaster 300 a few years ago. But in 2021, Omega decided to update the collection with new movements and toned-down dials. This meant less information on the dial, and a designer closer to the original Seamaster 300 models from the 1950s and '60s.
Introduced in 1948, the Seamaster line is the oldest family in Omega's collection. Before that, watches had reference numbers, but there were no specific collections. After the introduction of the Seamaster, however, the Constellation followed in 1952, as well as the Speedmaster in 1957 and the De Ville in 1967. When the Speedmaster collection came to life in 1957, Omega also used that moment to introduce the Railmaster and the Seamaster 300. The Seamaster 300 was Omega's professional diver's watch, and it competed with the Rolex Submariner and Blancpain Fifty Fathoms. But back to 2021. This Seamaster 300 is a 41mm diameter watch with all the modern technology onboard, not only due to its Master Chronometer-certified caliber 8912, but also because of its special alloy.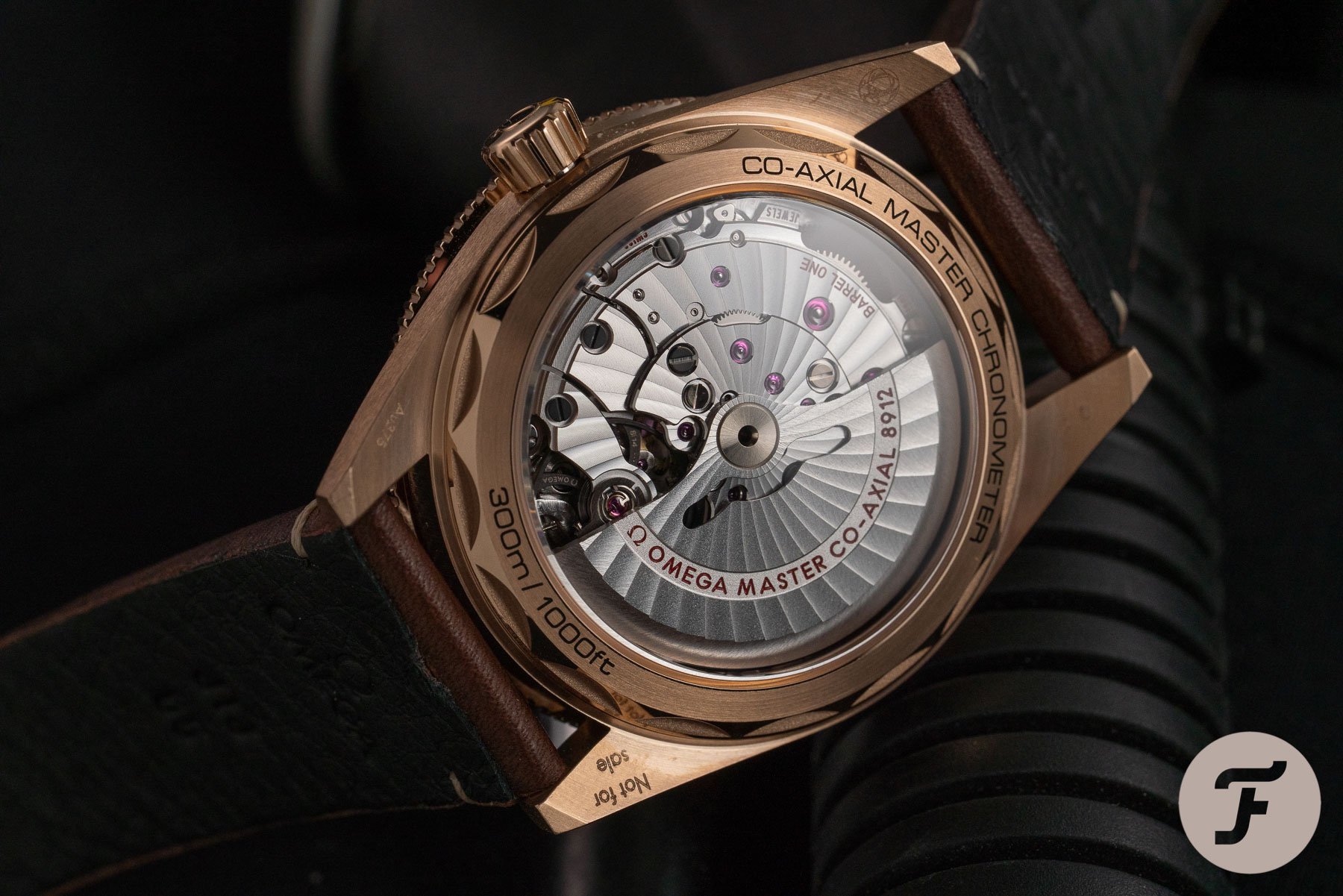 The case is made of Omega's Bronze Gold, and as the name implies, it is a mixture of bronze, gold, silver, palladium, and gallium. The exact percentages are secret, but there's at least 37.5% gold in this alloy. This way, the bronze will only slowly develop some signs of patina and it won't go fully green or black as most other bronze watches will. It will keep its luster and will remain a proper luxury watch. Special attention is given to the dial. It's a sandwich dial, consisting of a German silver base plate and a cover plate in bronze. The open 6 and 9 numerals were used in some of the earlier Seamaster 300 models from 1962. This new Seamaster 300 is also available in steel (as you can see here) and with black and blue dials. Prices start at €6,100, but this Bronze Gold version is priced at €11,500.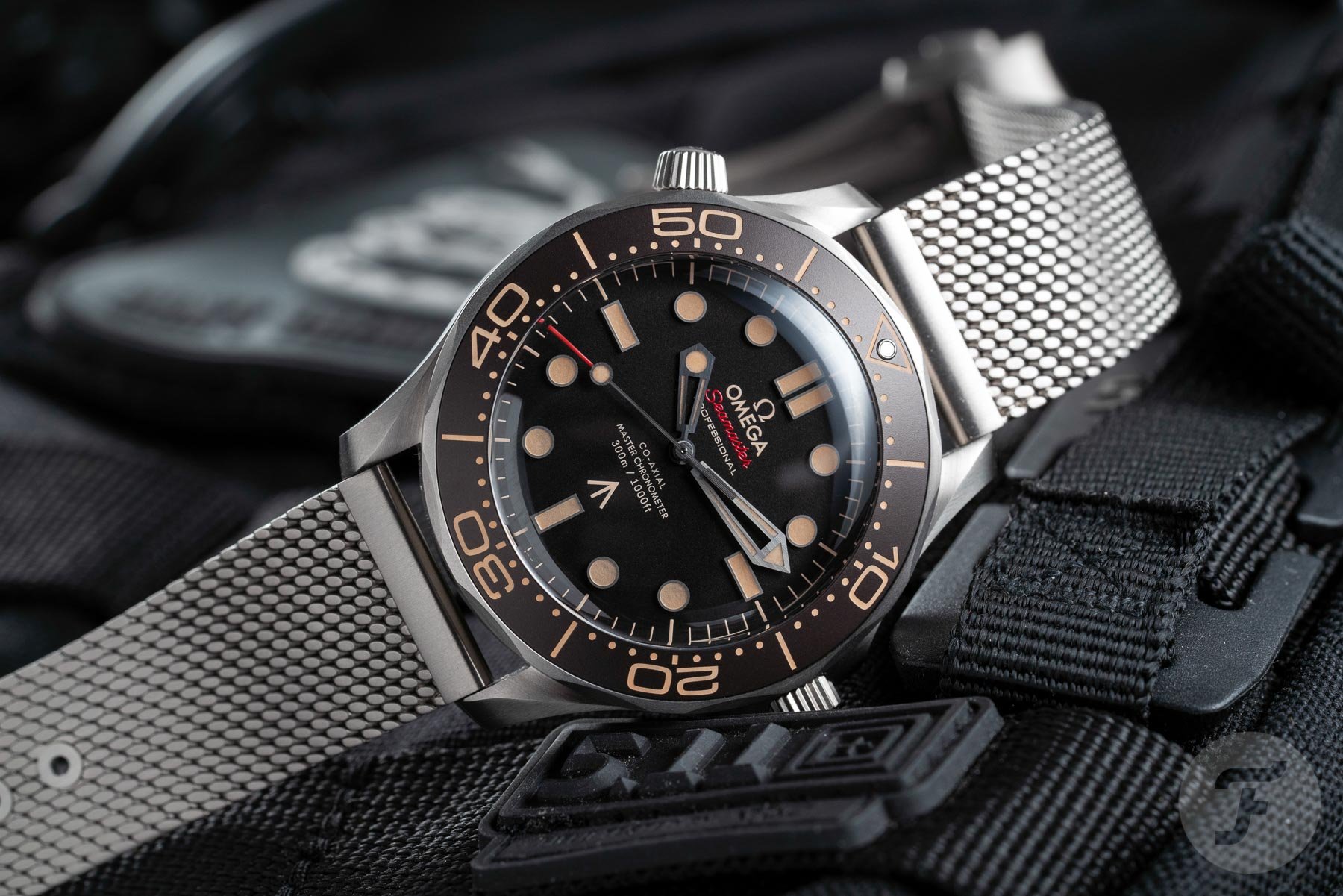 8. Seamaster 300M "NTTD"
The No Time To Die movie finally came out this year, but this watch already made its debut in December 2019. It was a good thing for Omega for a few reasons. It had a longer time window for promotion, and luckily enough, Omega didn't make this watch a limited edition. Otherwise, it would already have been long sold out before the movie even premiered. Daniel Craig was involved in the design phase of this watch, making it a true James Bond watch indeed.
There's a broad arrow on the dial, which is not to everyone's liking, but it does keep the dial design balanced. The brown tones of the dial and bezel perfectly match the faux patina of the markers and hands. One of the best features of this watch is the titanium mesh bracelet. It just wears super comfortably, especially if you have normal to large-sized wrists. If you have small wrists, you might want to ask for the short version of the bracelet.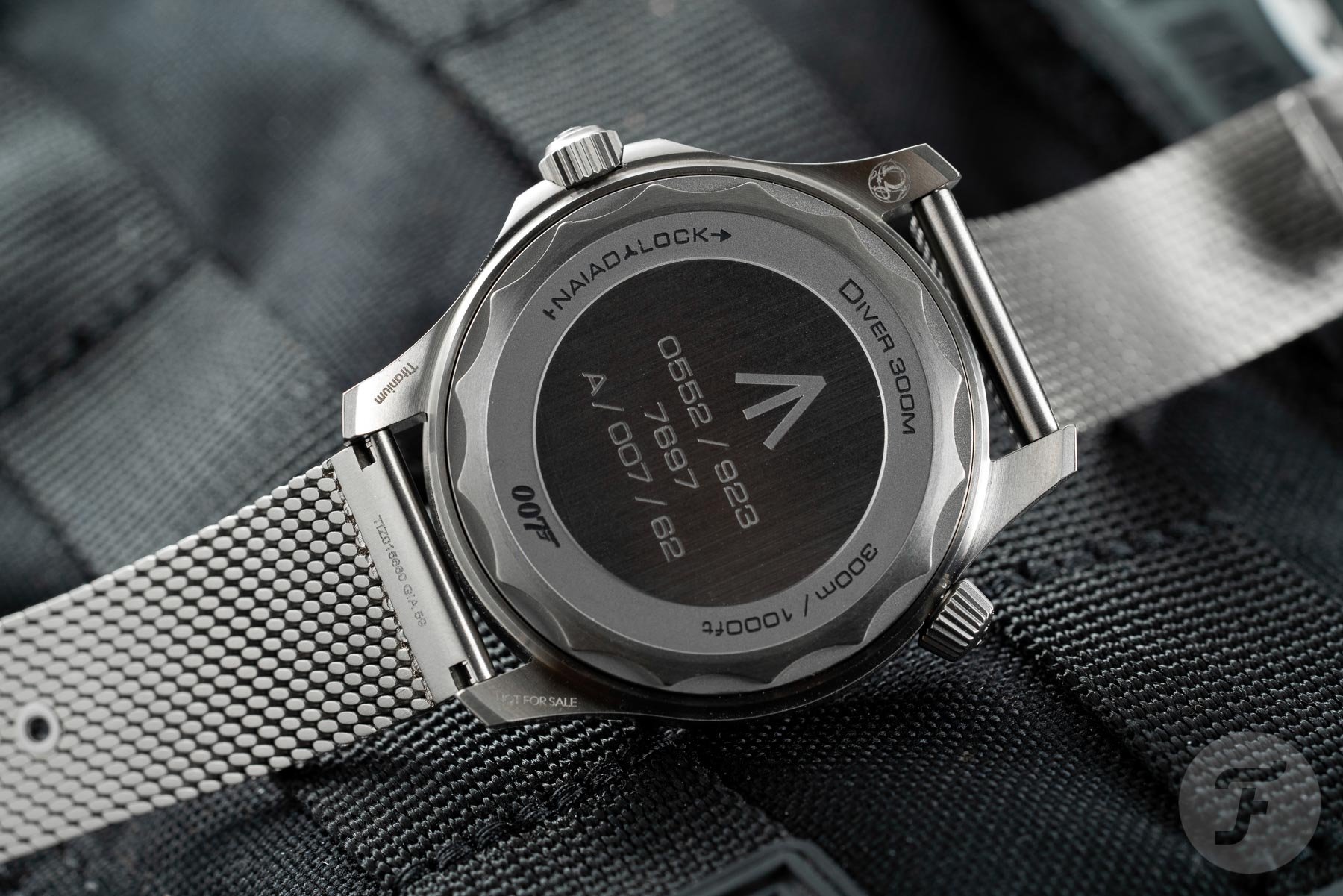 This Seamaster Diver 300M 007 edition measures 42mm in diameter and is made of grade 2 titanium, hence the dark color and brushed finishing. Inside this Bond 300M is Omega's caliber 8806. It is the no-date version of the movement found in the regular Seamaster Diver 300M at the top of this list. We covered this Omega Seamaster Diver 300M "NTTD" here, including an explanation of the engraving on the case back. There are two versions of this watch available — one as pictured above and one without the mesh bracelet. Instead, you will then get a NATO strap with the "Dr. No" pattern. The price of the version with the titanium bracelet is €9,100 and on NATO, it is €8,100. Even though this watch is not a limited edition, it probably won't be in the collection forever.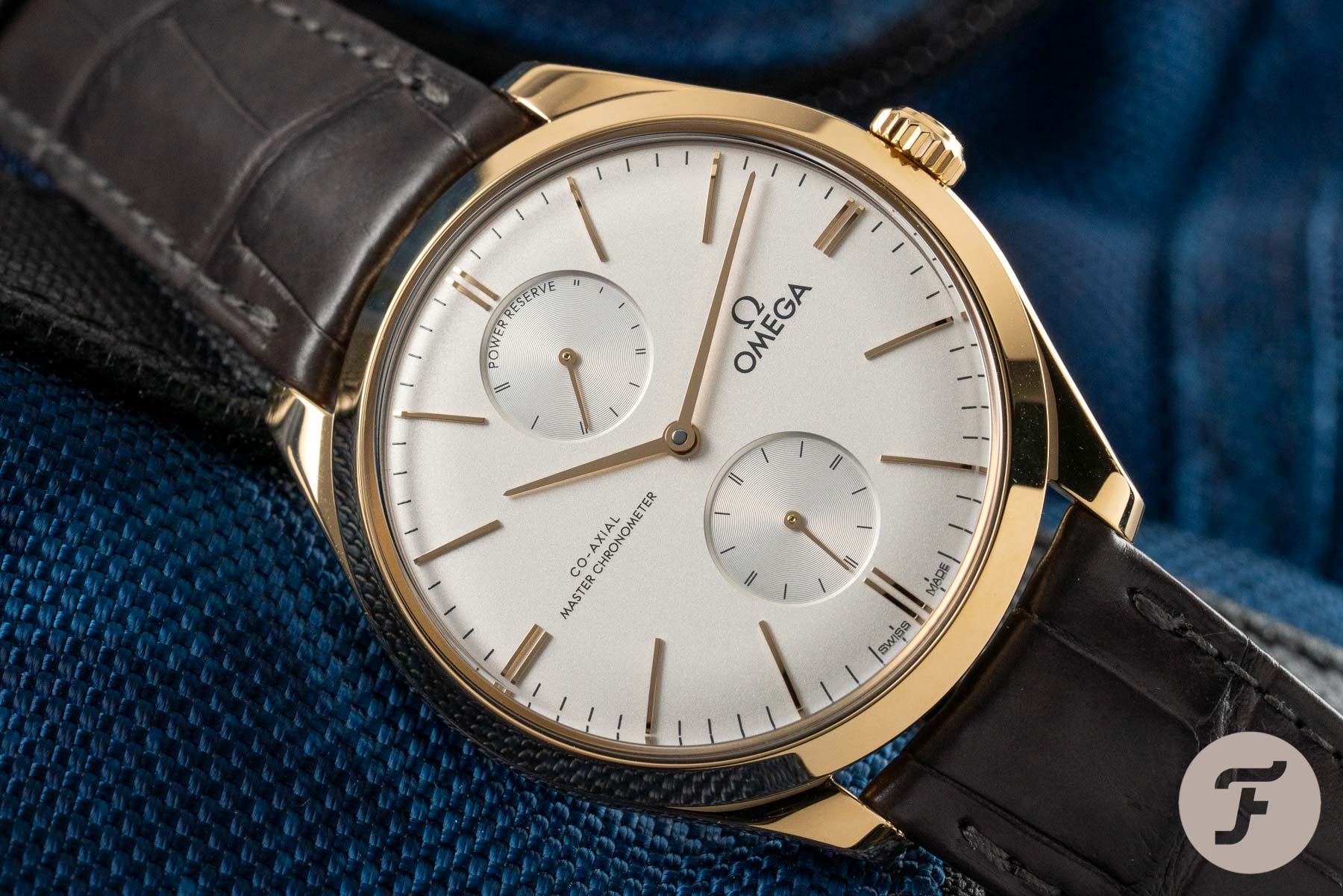 9. De Ville Trésor
For a long time, people complained — and some still do — that there isn't a proper dress watch in Omega's collection. We can end those discussions now, as Omega has introduced a bunch of new 40mm De Ville Trésor watches. Whereas the Globemaster is a little smaller at 39mm, it is a thicker watch due to its automatic caliber 8901. The thinner hand-wound caliber 8935 enabled Omega to create a slightly thinner case. If 40mm still sounds too large, you can still try to source a beautiful vintage Omega Constellation or Centenary if you're in need of a dress watch. Besides the power reserve version here, there's also a time-only version. In fact, there are two, one with a small seconds hand in a sub-dial at 6 o'clock and one with a central seconds hand. The Omega De Ville Trésor in 40mm starts at €6,500 for the steel version.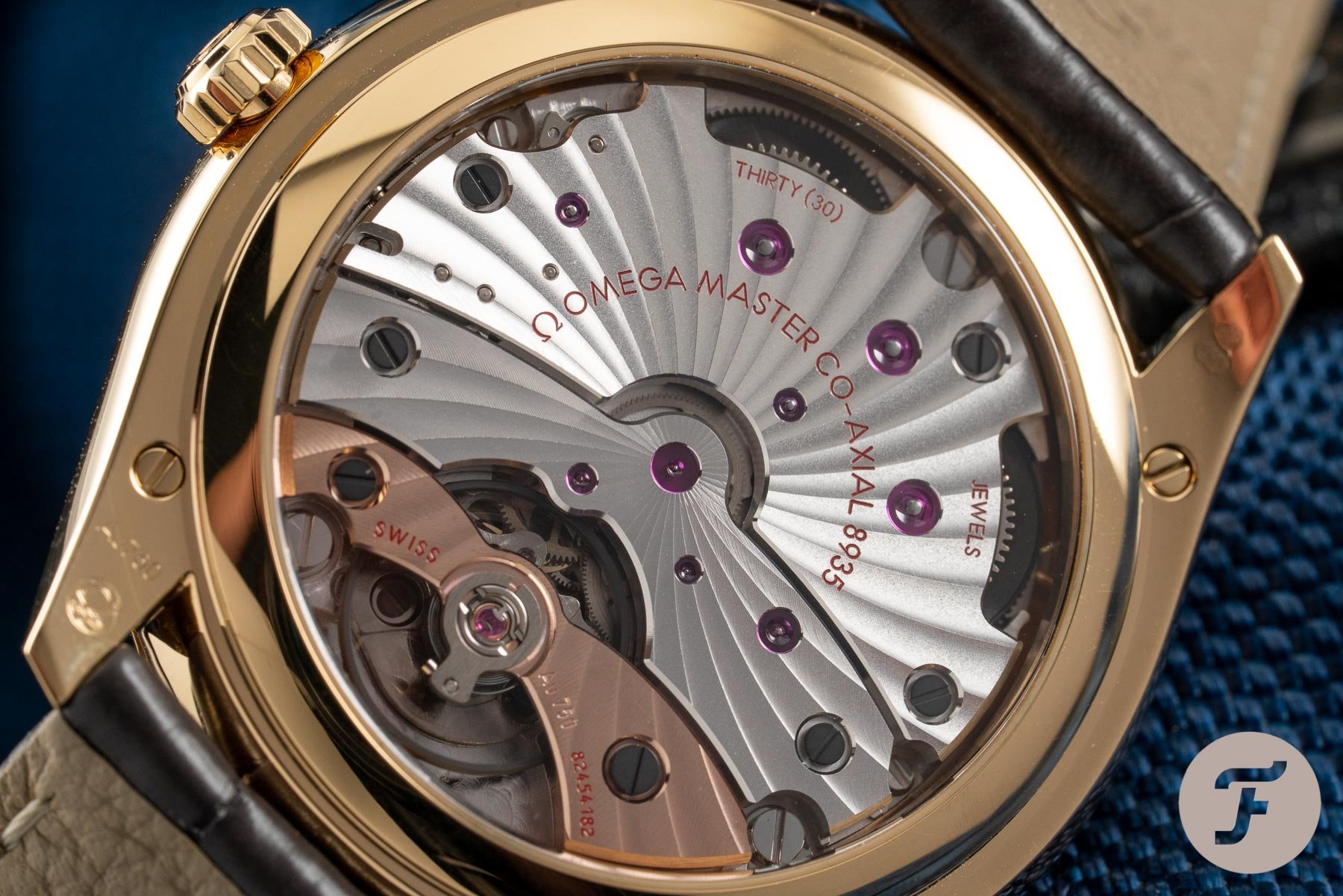 When wearing this watch earlier this year, I truly enjoyed its classic looks. Besides yellow gold (the one pictured here), and Sedna (rose) Gold, it is also available in white gold. Although some think white gold is a bit too similar to steel in terms of color, it does have a very different hue. The weight of a gold watch like the Trésor De Ville will also immediately reveal that you are not dealing with a steel watch here. To me, the additional weight of gold adds something special to a watch like this. You don't expect that heft when you see a 40mm watch on a leather strap, but as soon as you pick it up, you know that it's precious metal you are dealing with.
The movement in this watch is Omega's in-house-developed caliber 8935, a hand-wound version of the self-winding caliber 8900 families, with an added power reserve indicator. The retail price of the 40mm Omega De Ville Trésor with power reserve in yellow gold is €17,400.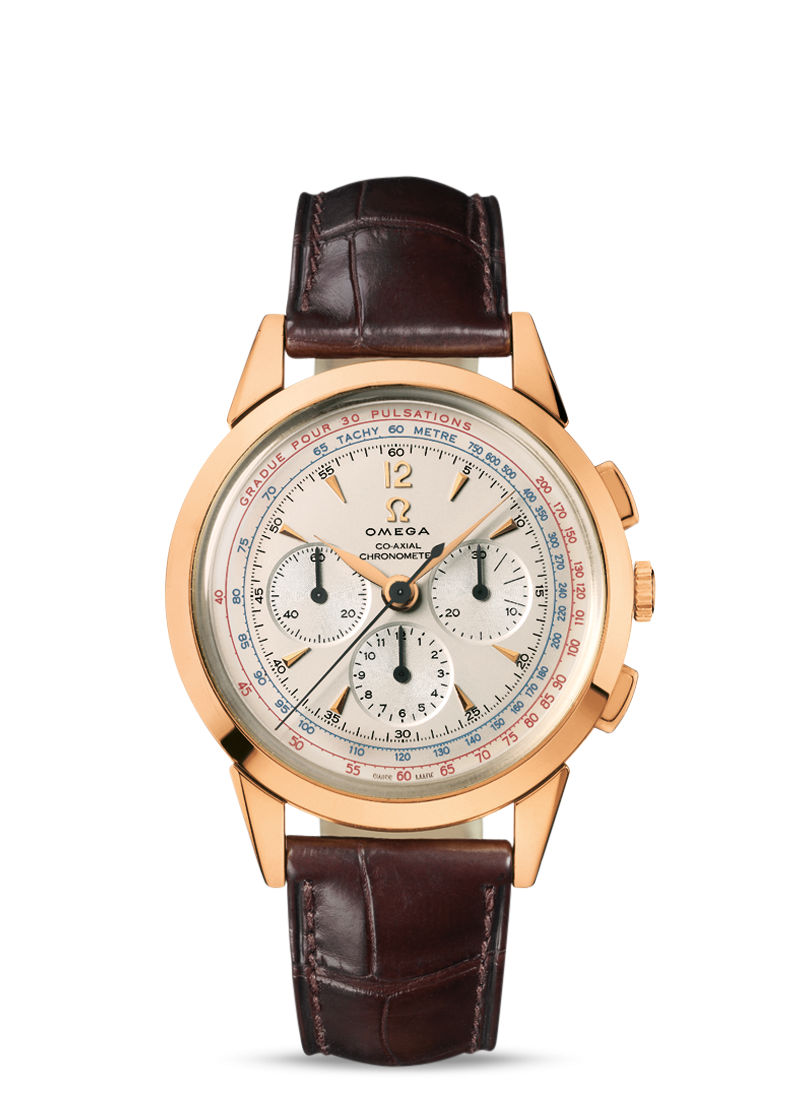 10. OMEGA Museum Collection N° 8
I had to add a bit of a quirky one, I guess. Omega's Museum Collection has been there for quite a while, but it receives little attention. That's unfair, if you ask me, because just look at this Omega Museum Collection N° 8. It definitely deserves a spot on this list of top 10 best Omega watches. With Omega's Museum Collection, the brand selects a watch at least 50 years old from its museum and designs a modern recreation. There are only 1949 pieces of this red gold Museum Collection N° 8. This specific piece is already a few years old, but it's still in Omega's collection. A boutique might have one left for you! This particular model has a silver dial with a tachymeter scale and pulsations scale on there as well. One scale to measure the average speed, and the other to measure your heartbeat while racing.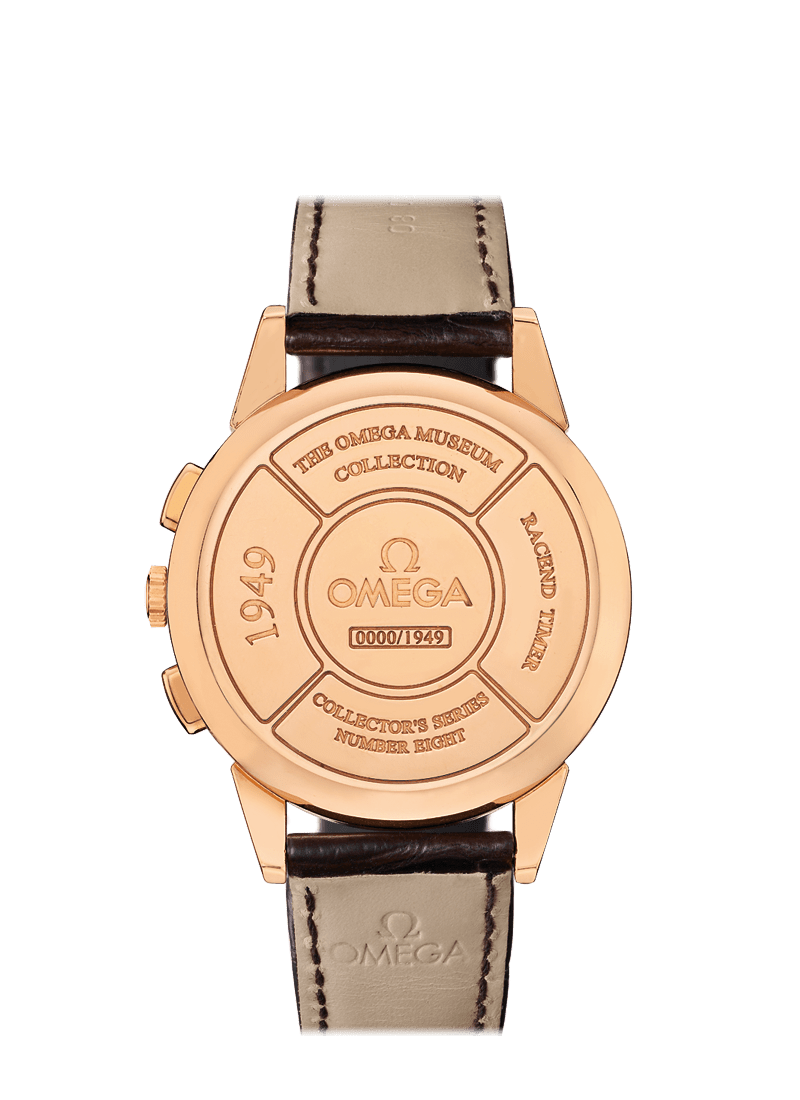 Inside this 39mm red gold Omega is caliber 3201. It is a column-wheel chronograph movement, hand-wound, with 52 hours of power reserve. This movement was also used in the Speedmaster 50th-anniversary models with enamel dials from 2007. The caliber is based on an F. Piguet movement (now Blancpain) and was used before Omega started to develop and use its own in-house chronograph movements. The case back is made of solid gold, but you can rely on the chronometer-certified movement with Co-Axial escapement. This watch is a beautiful homage to the caliber 321 / Lémania 27CHRO C12-powered watches from the 1940s and '50s. This is a watch for those who have everything already and want something different. The retail price of this Omega Museum Collection N° 8 "Racend Timer" is €16,300.
What say you?
There we have it — the top 10 best Omega watches in 2021. What are your favorite modern Omega watches? Let us know in the comments below!