Tudor Opens The Doors Of Its New Le Locle Manufacture
Visit virtually through this Fratello photo report of yesterday's inauguration
Tudor has officially moved out! For decades, Tudor has shared Rolex's Geneva headquarters. It was long overdue for the brand to have a dedicated HQ and production facility. After several years in the making, this Friday, Tudor officially opened the doors to its new manufacture in Le Locle. This big news comes just a couple of days before Watches and Wonders, where the brand will unveil its much-awaited novelties for the year. It's crystal clear that Tudor has been on a roll in recent years. Ever since the Black Bay Fifty-Eight took the watch world by storm, blazing the trail for a shift towards smaller watches, the brand has done nothing but establish itself as a key player, especially among upper-entry-level/mid-level brands. Now this prince has a seat of power from which to rule.
Fratello was invited to share in this significant moment in the brand's history, so I jumped on a plane to Geneva, excited to get a head start on next week's action. Could I catch a glimpse of one of the new watches as it makes its way through the state-of-the-art production line? Wishful thinking, I know, but it was an intrusive thought that was hard to shake as we strolled through the high-ceilinged halls of this most special of locations. I'll let pictures do most of the talking but will drop in with some interesting facts, figures, and commentary when appropriate. Enjoy this first glimpse at the new Tudor manufacture in Le Locle!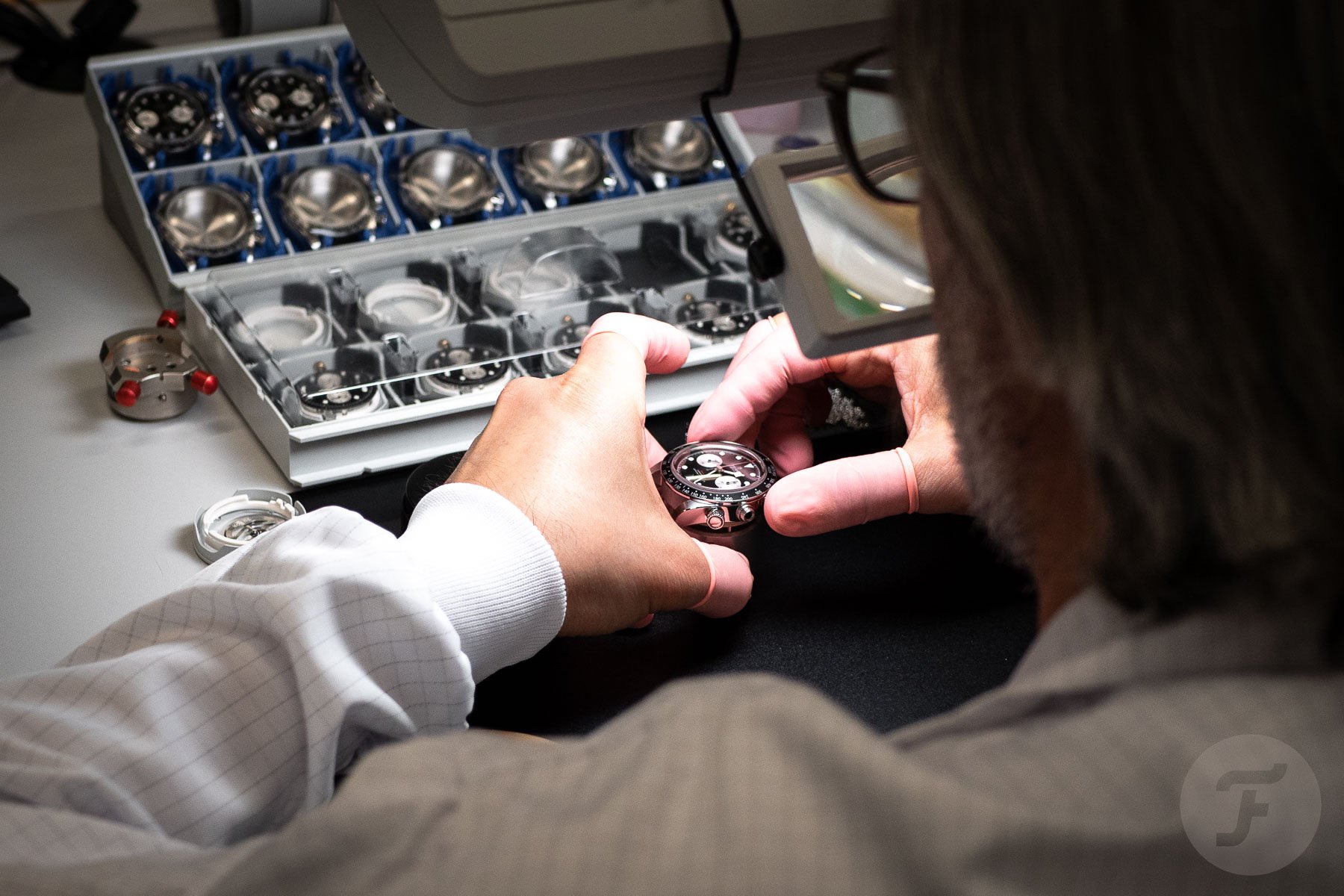 Tudor opens its new Le Locle manufacture
Before you put your scrolling finger to work, let me give you a small introduction and a bit of context. I expect that, as a Fratello reader, you have a decent amount of knowledge when it comes to Tudor. You can likely name a fair few of the watches it produces, you know a little bit of its history as a sister company to Rolex, and you understand where the brand fits into the hierarchy of luxury Swiss watch brands. If not, reading Thomas's article here and RJ's article here is a must. Did you read them? All the way through? Okay, good. In that case, welcome back! Now, the significance of this announcement is not lost on most of us. It's the first time in the brand's nearly 100-year history that it will leave its Geneva headquarters, physically separating its facilities from Rolex's.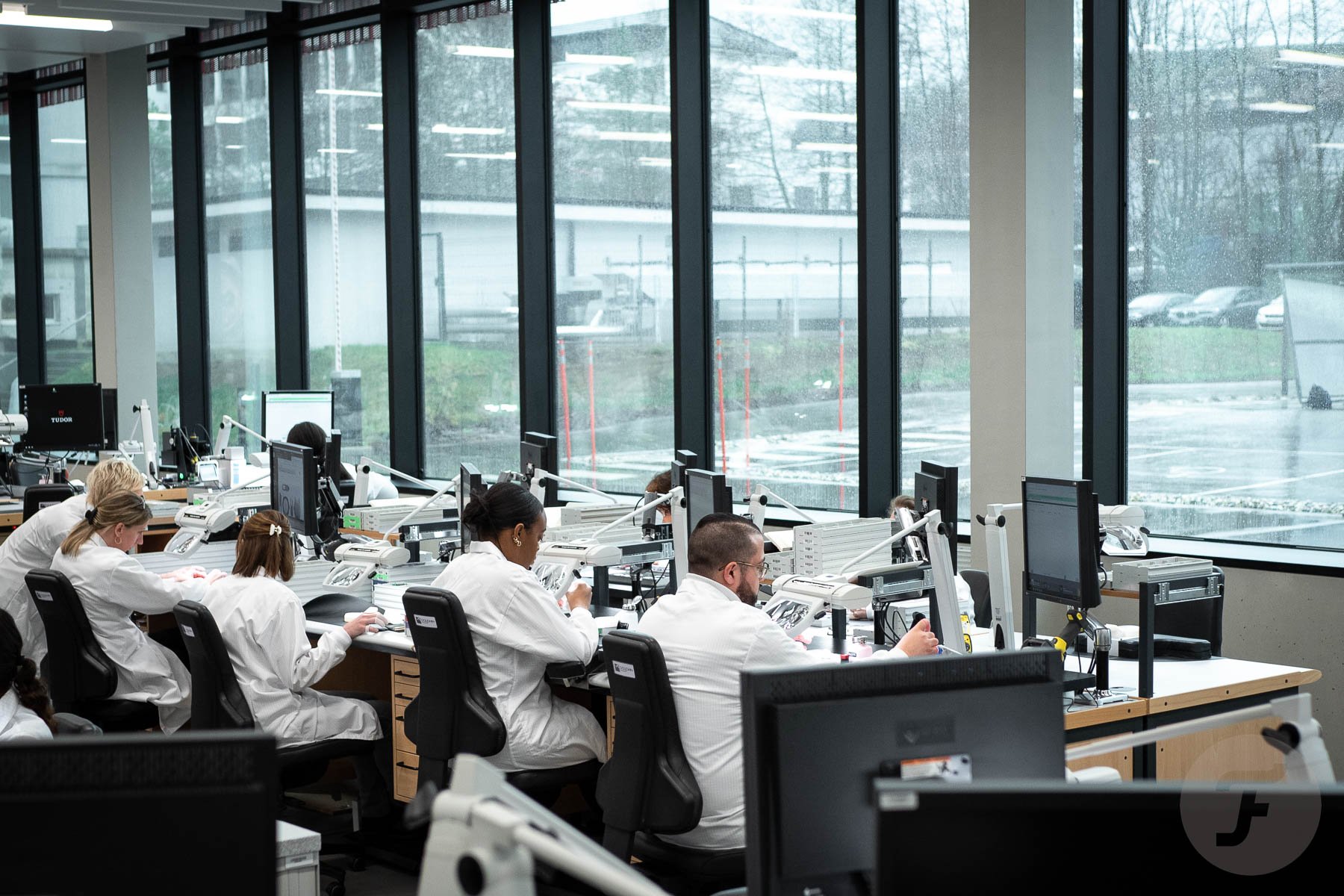 The stage was set, and the time was right, so in 2018, Tudor broke ground in Le Locle to begin constructing its new manufacture. Construction finished three years later, and since then, the brand has been moving in, with only some finishing touches remaining before settling into its new home. This new building is the first to serve as a dedicated host for Tudor's production.
It is located at Rue de France 63 in Le Locle. This location is still visible on Google Maps in its former state, an empty field neighboring a Rolex building. The land belonged to the brand, so it was a prime location for the new facility. But it wasn't just the convenience of owning the land; this location's proximity to Tudor's suppliers also made it perfect. The shorter the distance and the lesser the logistical hassle, the better.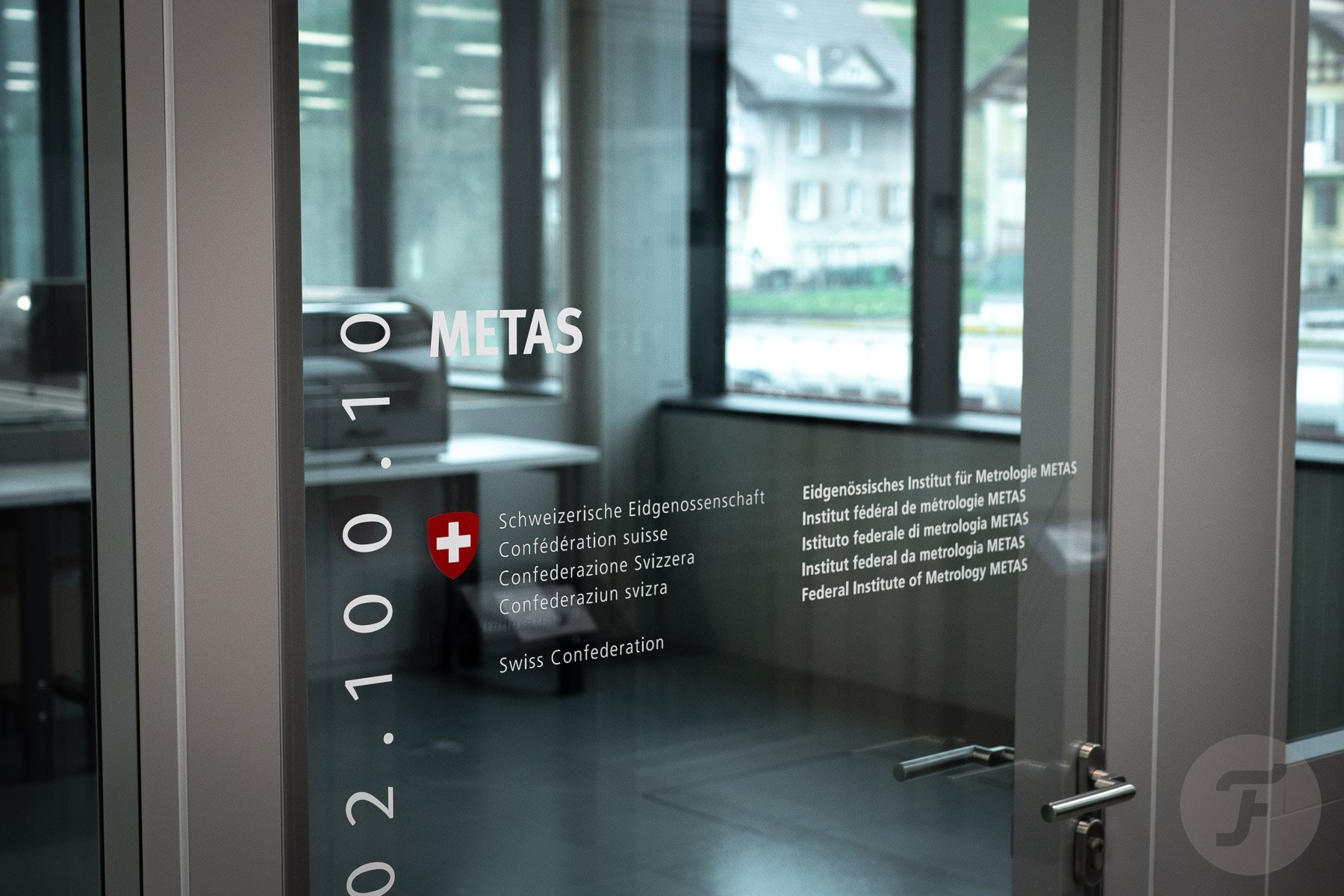 Setting the standard
The Le Locle facility is an impressive work of architectural and industrial design. Its exterior combines a Tudor-red metal shell with electrochromic glass, which adapts in real time to the outside lighting conditions. Extending 150 meters and standing at 30 meters tall, the structure has a total area of 10,642 square meters with 5,602 square meters dedicated to watchmaking activity. Creating this impressive structure was no easy feat. Its foundation consists of 330 pillars, each 30 meters long, drilled deep into bedrock. This helps keep the 8,050 cubic meters of concrete and 960 tons of metal stable. On the roof, 442 solar panels help generate a significant part of the building's power. An HVAC system ensures that both temperature and humidity levels remain constant. But this is not the only factor that means Tudor's watchmakers can work without concerns.
On the assembly floor, you'll find a semi-controlled environment where the air is renewed 3–5 times each hour. Additionally, a constant flow of air descending from the ceiling ensures that dust doesn't float around, looking for watch movements or dials to land on. The manufacture hosts Kenissi, Tudor's movement-manufacturing company (roughly 20% of which Chanel co-owns). These movements are sold to and used by brands like TAG Heuer, Breitling, etc. There, two highly advanced assembly lines with integrated testing systems assist the watchmakers responsible for the manual assembly of movements. Shortly after, the calibers are moved to the testing floor. This area is fully autonomous, runs 24/7, and supports METAS and TPC testing protocols. It boasts an impressive 46 tons of state-of-the-art testing machinery. This, coupled with the brand's automated stock, means that Tudor's watchmakers can create wristwatches that measure up to the brand's quality and consistency standards.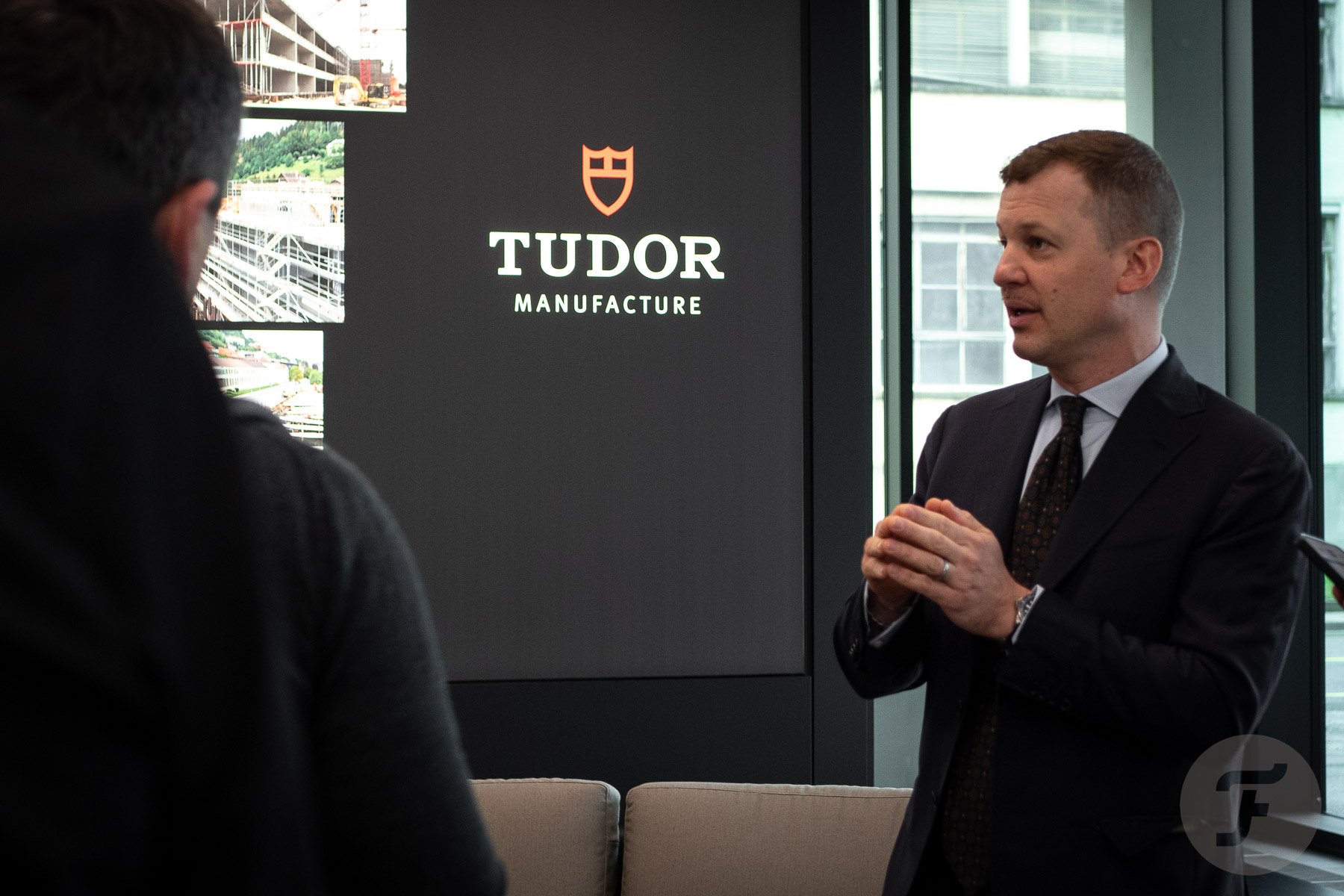 Final thoughts
The tour was led by Tudor's very own Christophe Chevalier, who was pleased to welcome a group of journalists from titles across the globe and yours truly as the first guests to set foot into the brand's new base of operations. When I asked him whether we'd be able to photograph the manufacture the night before, a grin flashed across his face before he told me that nothing was off-limits to my lens other than the watchmaker's faces and the safe. I hope you enjoy this first glimpse into Tudor's new headquarters, which stores no watches and only produces those ordered by customers, with plenty of room for growth. Tudor seems to be stepping into this new chapter at full pace and looking to leave all those who attempt to follow in the dust.
Whereas to some, Tudor will continue to live under Rolex's shadow, quite a different story unfolds in my eyes. It seems that this youthful 97-year-old brand is looking to carve out its own path. And though the partnership remains, seeing the ambition that fuels Tudor is not difficult. It has matured and become a brand that commands respect without the heavy weight of The Crown upon its temple. With a sense of exuberance and lighthearted self-awareness, it powers ahead at an unmatched pace. I, for one, will keep a close eye on the brand, with high expectations that I'm almost sure it will live up to.
What do you think about this new chapter in Tudor's history? Share your thoughts in the comments below. And in the meantime, stay tuned to Fratello's Watches and Wonders 2023 coverage for all the latest on Tudor and the 47 other brands exhibiting their novelties next week!
Follow me on Instagram: @ncgwatches