The Purists reported about the latest UN watch, the InnoVision. UN is famous for its 'special' creations, and just when you thought that it couldn't get any freakier than their 'Freak' watch, they introduce the concept watch called InnoVision.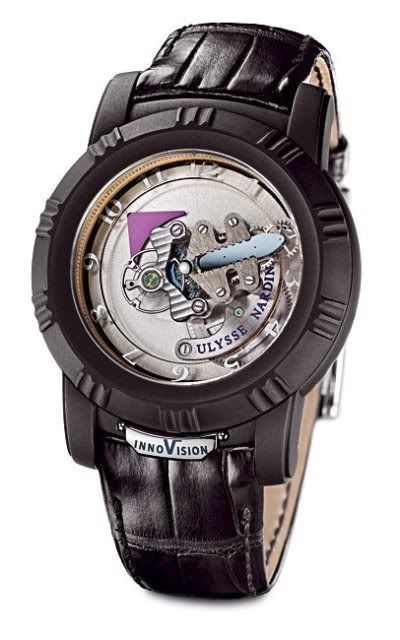 The InnoVision has 10 innovations that will put this watch directly on the horological map. Marcus Hanke over at The Purists reported about this watch in the Purists News Section. Follow this link, and read about the InnoVision's innovations. Despite all high-tech innovations, they at least could have spend some time designing a 'wearable' watch. 😉
http://www.watchprosite.com/show-forumpost.classic/fi-112/pi-2284517/ti-375912/s-0/

Robert-Jan Broer, born in 1977, watch collector and author on watches for over a decade. Founder of Fratello Watches in 2004.

Latest posts by Robert-Jan Broer (see all)