Meet Varix: How To Get An Excelsior Park Chronograph On A Budget
With a be-all and end-all caliber inside
My hunt for chronographs with Excelsior Park calibers is well documented. I spoke about it in some of the Fratello On Air podcasts. You can also read about my endeavor of finding my NOS Excelsior Park some months back. Yet, when it comes to EP-caliber watches, the vintage market offers much more than you might think. On the one hand, we have the usual suspects — Gallet, Zenith, Girard-Perregaux, and of course, Excelsior Park's own models. On the other hand, however, one can find many small brands with EP movements hiding inside them. Varix is such a brand, and as luck would have it, we, in fact, have two in the Fratello family.
I came across this beaten-up beauty while shopping around eBay before I got the NOS EP. When I bagged that one, I planned to let the Varix go. But then I received them both, and I fell in love with the Varix, even though it looks very similar to its name-branded sibling.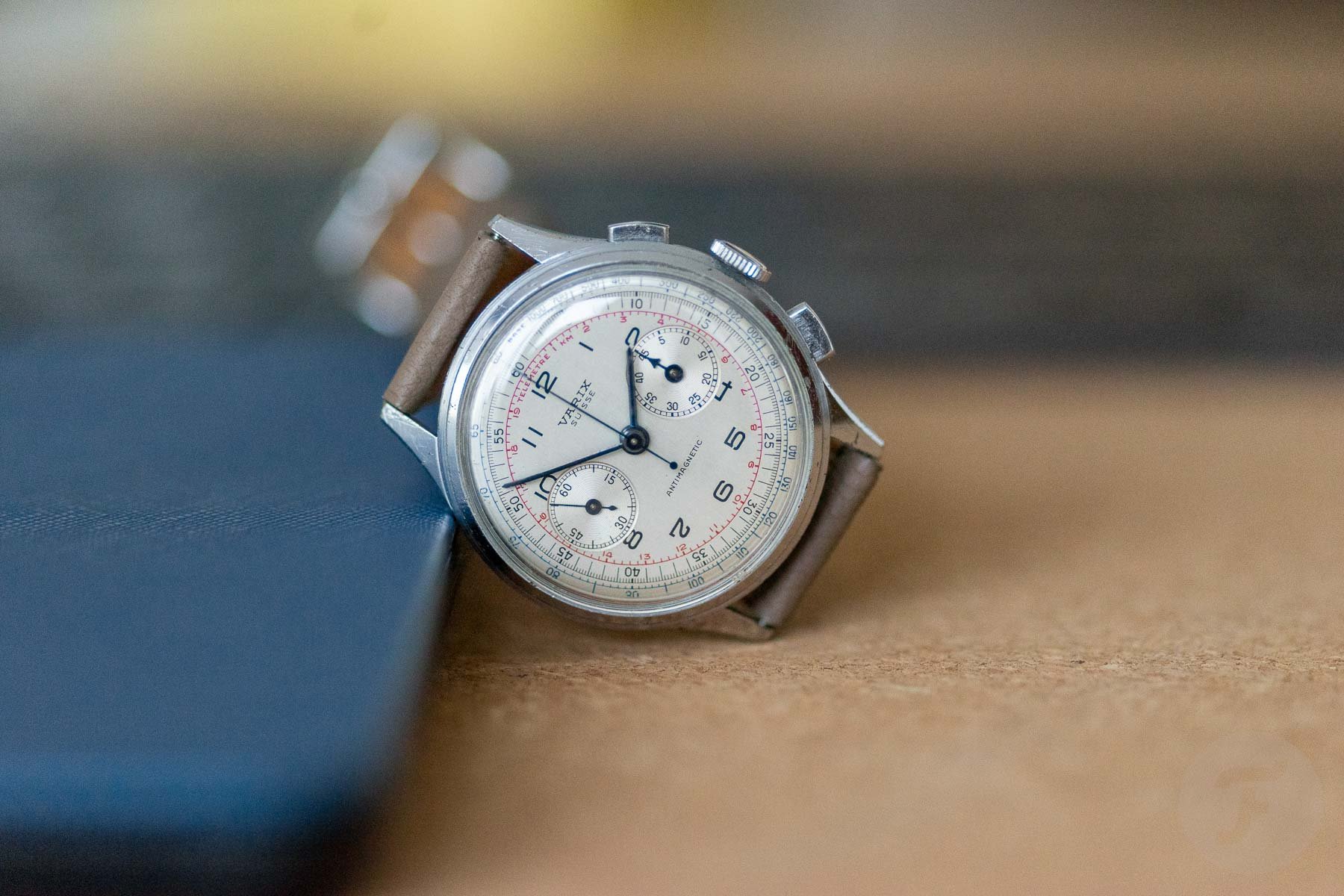 Excelsior Park inside
As you may know, Excelsior Park was a movement maker first and foremost. The company's main business was producing chronograph calibers and supplying many big names with these movements. Notably, the famous Zenith Yugoslavian Air Force watches had EP calibers inside them. Mike and Tomas both talked about their Excelsior Park-powered Gallet watches in the past. And let's not forget several Girard-Perregaux models with Excelsior Park calibers.
Furthermore, EP also produced watches under its own brand name, something not unusual in the industry back then. Remember, Lemania did the same thing. Oftentimes, it is very easy to pick out an EP-caliber watch even if the brand name does not ring a bell. By looking at its dial or, in some instances, its case back, we can be 100% sure that there's an EP caliber inside.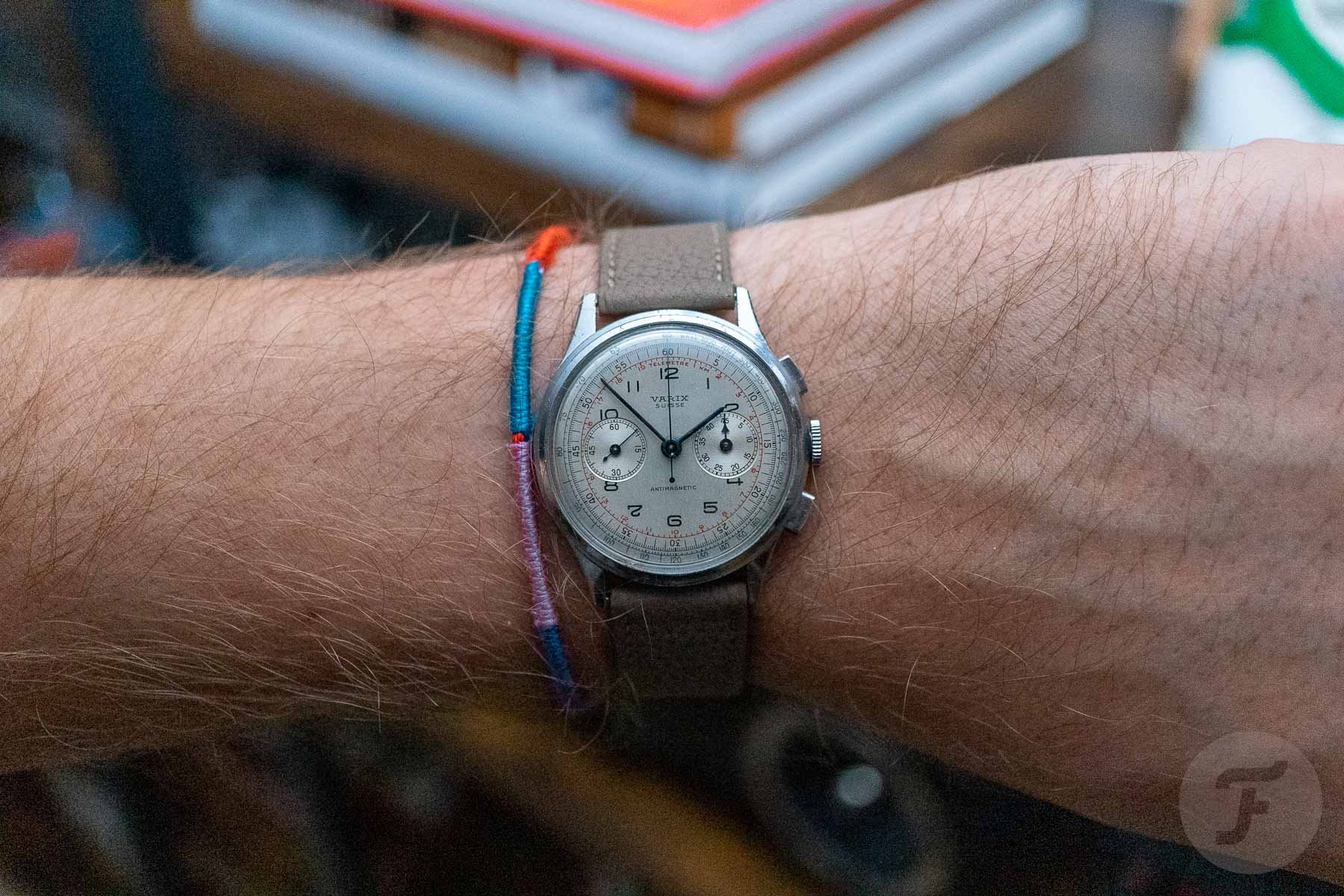 Many watches with Excelsior Park movements have a very distinct design feature, namely, the font of the numerals. On Gallet or Excelsior Park-branded watches, the numbers "4" and "7" have distinctive shapes. Interestingly enough, you rarely see a Zenith or a GP with such a dial design. But I have seen this dial on watches by EP, Gallet, Certina, Sinn, and others. And this is how we end up with my Varix. I don't recall seeing a movement photo of the watch in the original listing. Yet, that unmistakable "7" clearly showed an exceptional caliber inside the watch. From time to time, you can also come across other brands (or even watches with sterile dials) such as Extra, Jacquet, Nivoc, Consul, and Taller Suzio.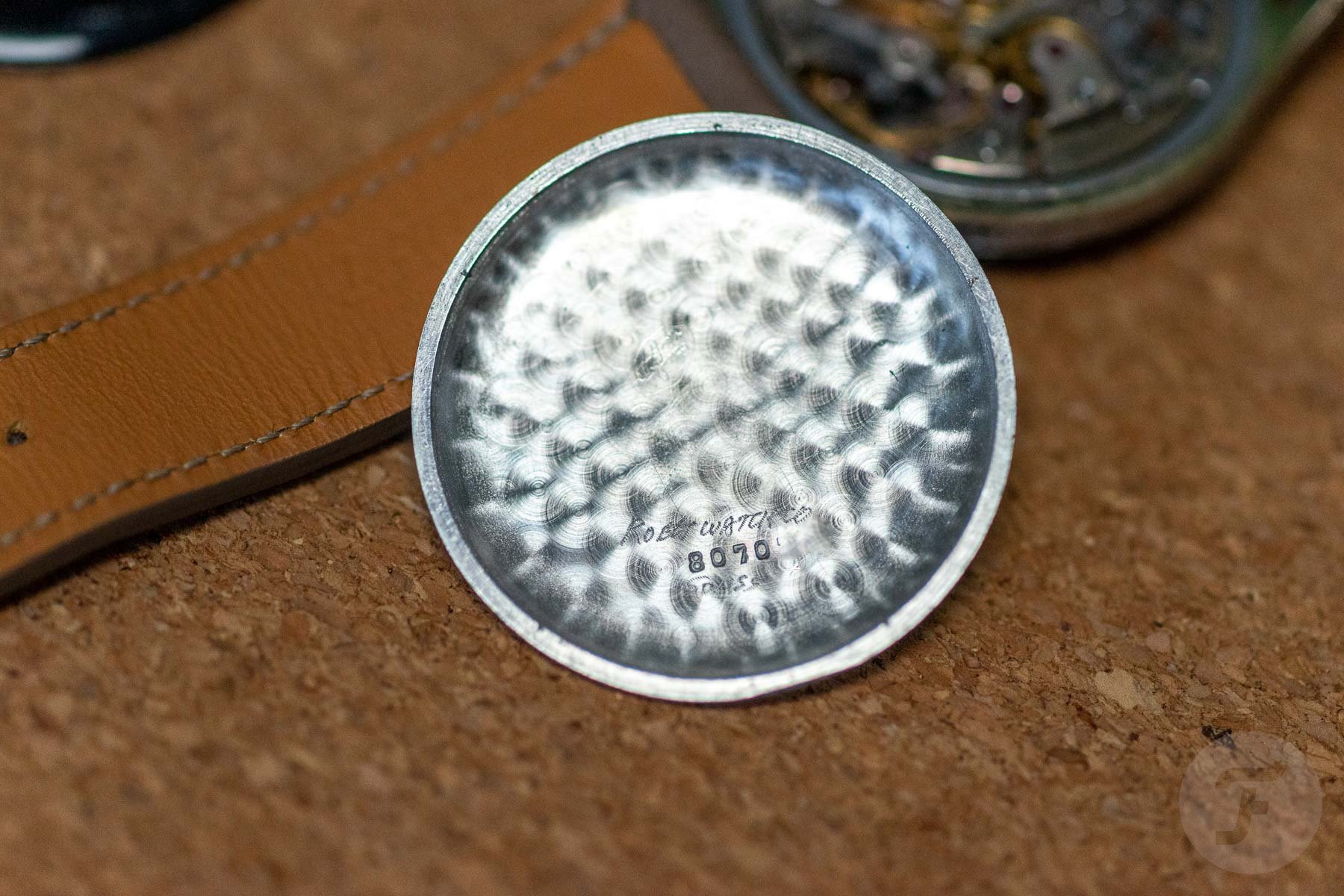 Varix
Out of all the odd brands listed above, the one mystery brand from which I find the most examples on the internet is Varix. Around the time I bagged my watch, Tomas also bought the same one in a tad worse condition. Funnily enough, our watches' serials are only 282 units apart. Furthermore, another example that I came across on a dealer's site is only 80-some digits away from mine. All three examples share the exact measurements of around 36mm and the same dial execution. The difference between the dealer's watch and mine (or Tomas's) is the case material. Mine is chromed, while the dealer's watch has a steel case, meaning the same model existed in both chrome and steel. A fourth example surfaced on an online marketplace, but sadly, no serial number is visible for comparison.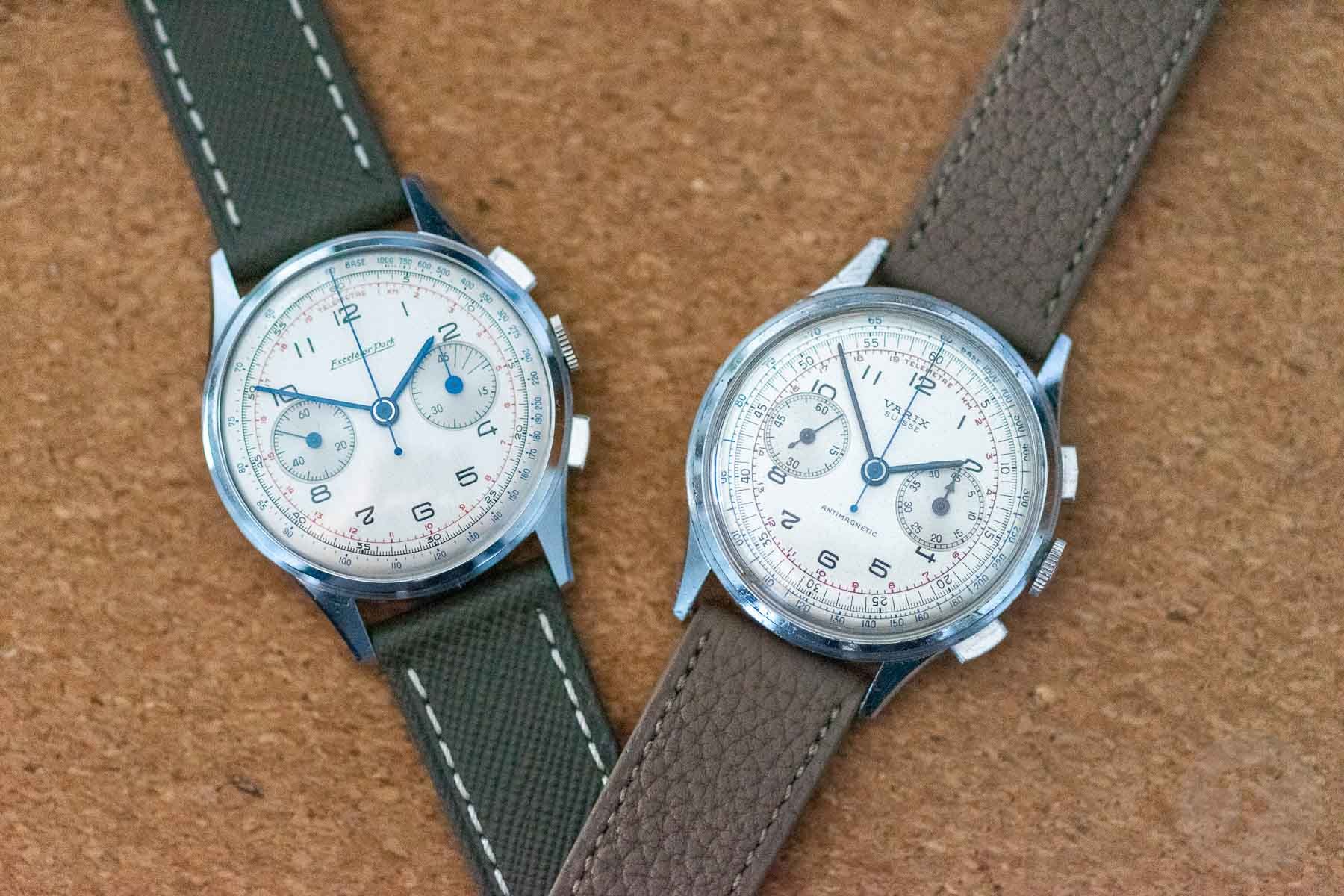 Robot Watch Co.
As most of the watches came from the States, it is safe to assume that they were imported from Switzerland. Hence, the name is a US-market brand. Most watches with EP movements have unsinged calibers; as such, my Varix has nothing "official" on the movement. Yet, all three examples I mentioned have another thing in common — the engraving on the movement. The factory did not do it; you can tell by the execution. The importer most likely did it once the timepieces landed in the US. The engraving is shallow and seems to have been scratched on, but a brand name is visible — Robot Watch Co. Since there is no US-import code on the caliber, that could not help us. But a little research led me to discover that there was a Robot Watch Co. back in the day.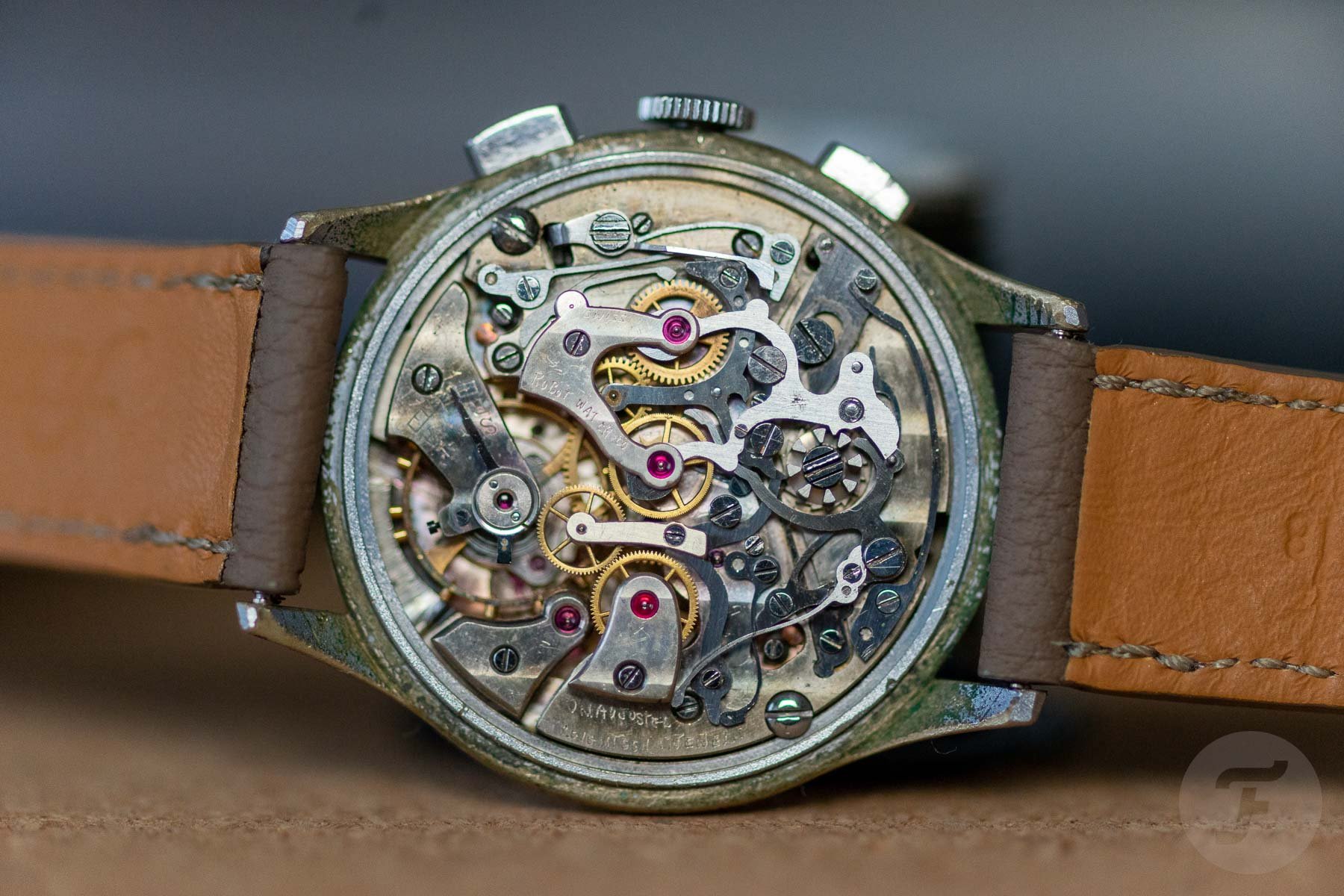 According to the research, Robot Watch Co. was an importer of Swiss movements in the 1940s and 1950s. The company was based in New York and even had its own Robot-branded timepieces. I'm not sure if the cases were made in the US or imported from Switzerland, but I presume the latter. In any case, if you look at this Nivoc watch, you'll see that it looks the same as my Varix aside from the name on the dial. This one, however, does not have any company inscriptions on the movement. It was not common practice for movement producers in those days to sell watches in different markets with other names. Watches by the Angelus-owned Rectory brand were a rare example of this.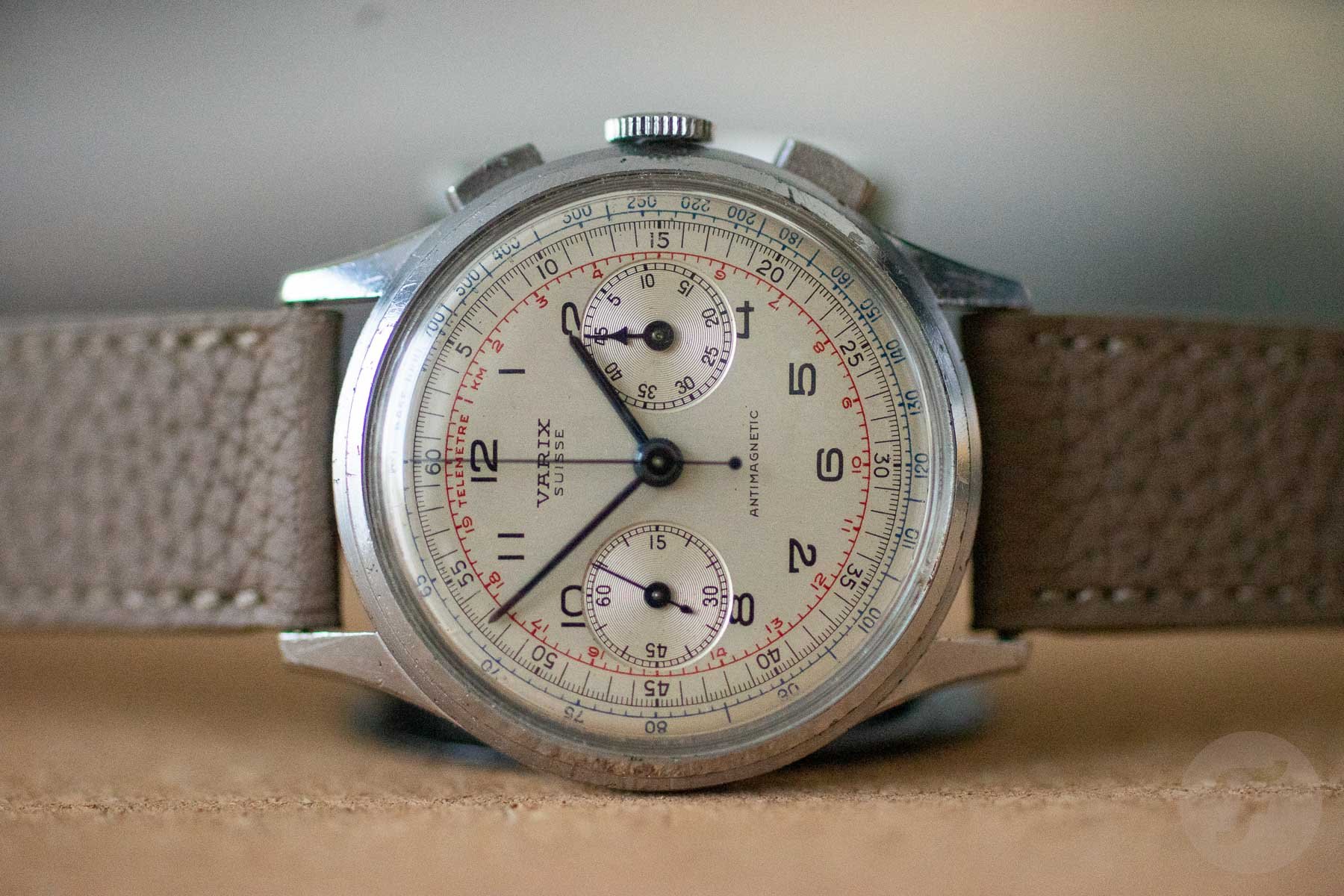 Getting an Excelsior Park chronograph without breaking the bank
Excelsior Park chronograph movements are right up there with the Valjoux 72 or the Lemania 27 CHRO. They are excellent, well-made calibers that should be part of any vintage (chronograph) lover's collection. However, thanks to their level of esteem in the vintage market, the prices of EP-branded or Gallet models are not cheap. However, if you are on the hunt for one of these movements, you can easily find one from a budget brand like my Varix by decoding some design elements. Your usual sales corner on a watch forum is not the right place to look. If you enjoy the excitement of looking through eBay listings, though, you might get lucky.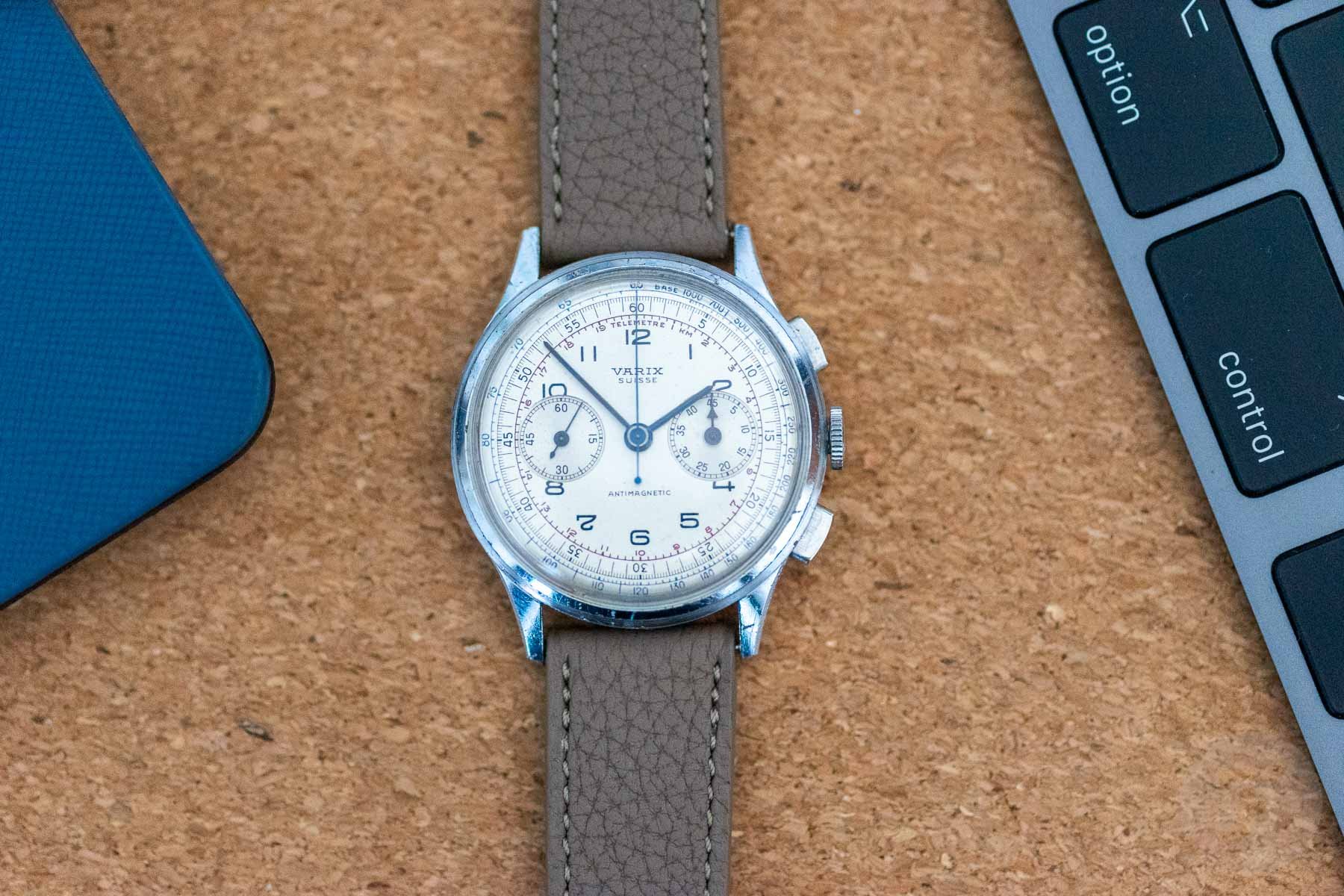 Recently, I picked up an excellent Certina chronograph in a vintage shop with an EP caliber inside. It had the typical "hooked 7," and the salesperson was shocked when I complimented the watch by referring to its movement. It's one of those little nods that separates the everyday watch fan from a connoisseur. And now you are in the know too. Happy hunting.