Vintage Watch Market Update Autumn 2016 – Stuck in the Desert
Autumn is here and that must mean it's time for a Vintage Watch Market Update. In the time since I've started writing these, we've seen a lot of changes on the vintage scene. We've gone from highlighting opportunities on the market to discussing the craze that affects so many of us regarding collecting and how it has rapidly changed pricing. It's been a whirlwind and it's one that shows little signs of abating aside from a few stormclouds on the horizon. Today, though, let's focus on some of the trends I've noticed over the past quarter regarding the types of pieces that people are collecting and the behaviors that are becoming ever more present within social media outlets and forums.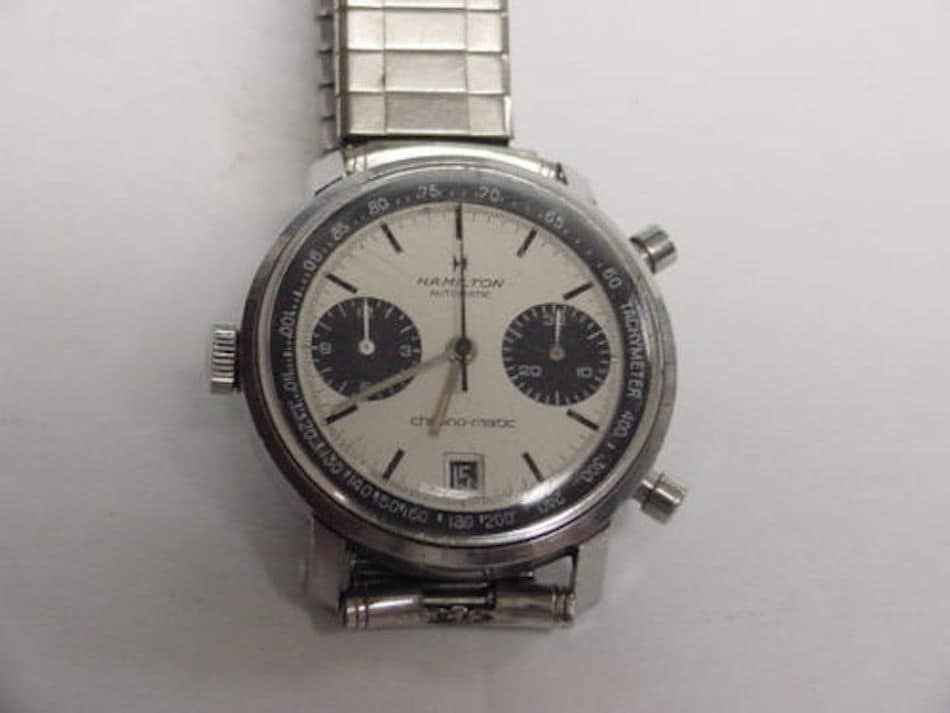 Former Parts Donors are Now Hitting the Road
Let's kick our Vintage Watch Market Update off with some very fresh examples. $2,131 and $2,550 are numbers that come to mind as they're recent eBay auction results on two very tired chronographs. Before I reveal what they were, I'll describe the lots as far as condition. The first lot was missing its rotating bezel (a tough find), a pusher (tough to find a match), needed a service, a new crystal and was in what I'd call decent shape from a dial, hands and case perspective. The second lot was an automatic chronograph that needed a new crystal, was possibly missing some lume dots, missing paint on the chronograph hands, showed general wear on the case, and the pushers were non-functional (potential yikes…the fix could be simple or a bag of snakes). Behind door #1 was a Gallet Multichron Pilot (pictured below courtesy of eBay) – a watch I purchased for roughly $1,600 a little more than a year ago. Behind door #2 was a Hamilton Chrono-Matic (pictured above courtesy of eBay) panda dial with a caliber 11. My comparison is a little different here, but I purchased the blue version for around $1,400 about a year ago.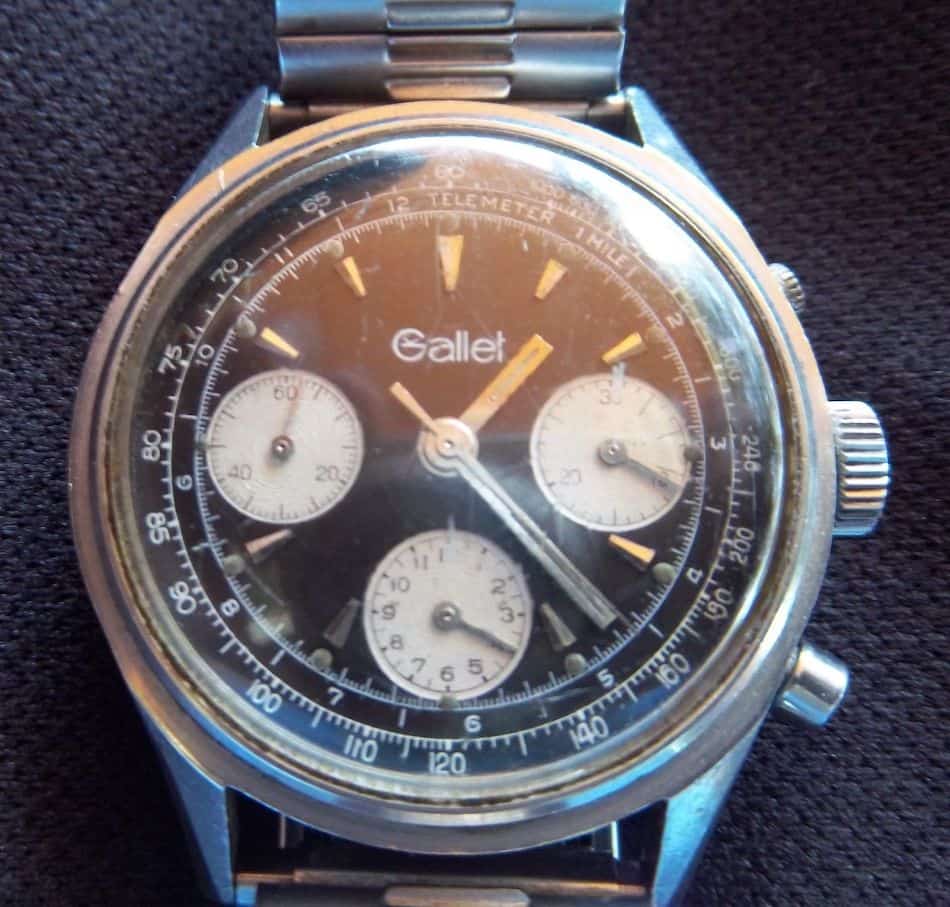 I don't want to focus so much on value growth – although that's always in the background – in this Vintage Watch Market Update, but more on what people are now buying because the popularity of this market has people scraping near the bottom of the barrel, and paying totals once unheard of, for finds that may or may not work out as intended. I say "may not" because a non-functional watch on eBay is a mysterious beast that could be easy to fix or could be very difficult. I've long been a "glass half full" person on parts availability, but there's concern now as popularity in the vintage realm has watchmakers either scrambling for bits and/or exhausting their current bin. Making matters tighter is the fact that many watches that would have been considered as a donor – possibly the two above – are now being refurbished and they're sucking up even more parts. So, the balance has been upset.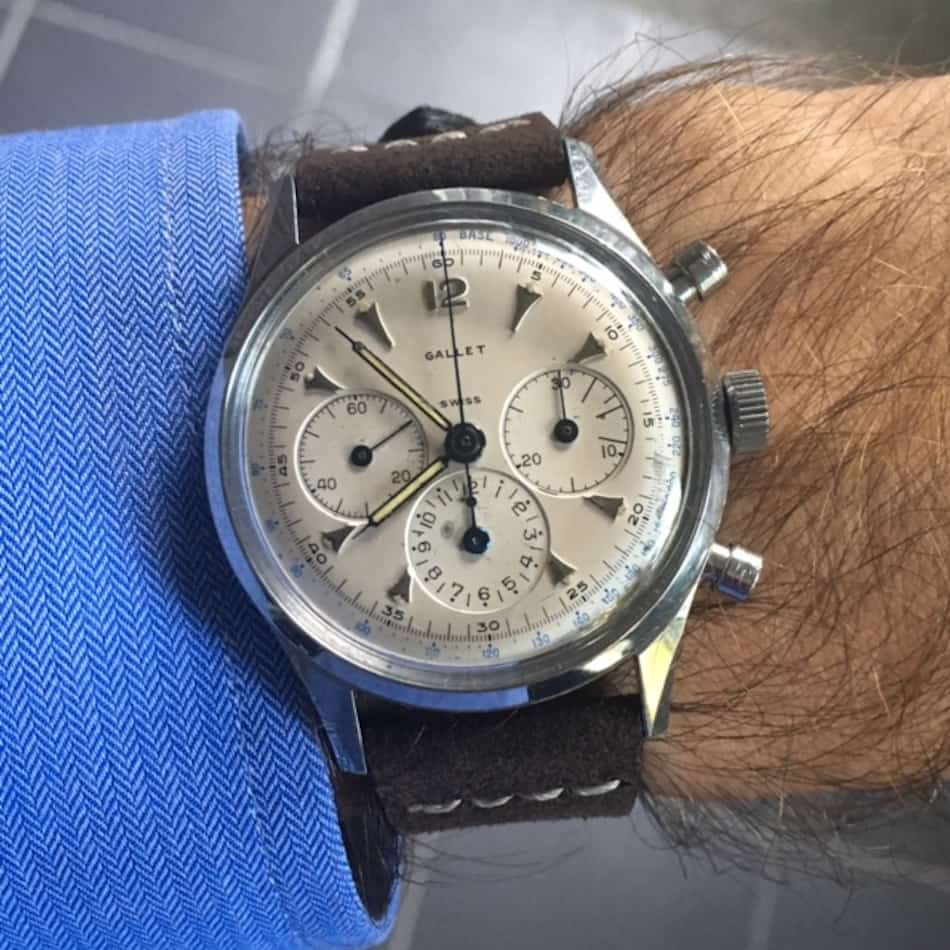 But Parts are Becoming Tougher and Tougher
Want some more examples? I can give you two for this Vintage Watch Market update. I picked up a really nice "torch dial" Gallet Multichron with EP40 (shall I write a #TBT on this one?) about 9 months ago and I finally got off my duff and sent it out for service mid this year. All seemed ok, but the watchmaker realized the piece desperately needed a winding pinion. Before, finding a rotten Gallet or Excelsior Park as a donor would have been relatively easy. Now? Not so much and the watch sat until, luckily, my ship came in. I had found a pinion from an EP4 (2 register) stateside, but no one truly knew if this would work. Thankfully something was located in the UK where the watch was in for repair. I also had a run-in on a PVD LeJour chronograph with a Valjoux 7734. The watch was in great, aged condition, but when it was opened, the watchmaker found that a jewel had popped out and lodged itself into the movement and that destroyed the mainplate. He actually said the movement appeared if it was dropped from a ridiculous height.   Luckily, Andreas had a donor movement. Now, that's one less movement on the market.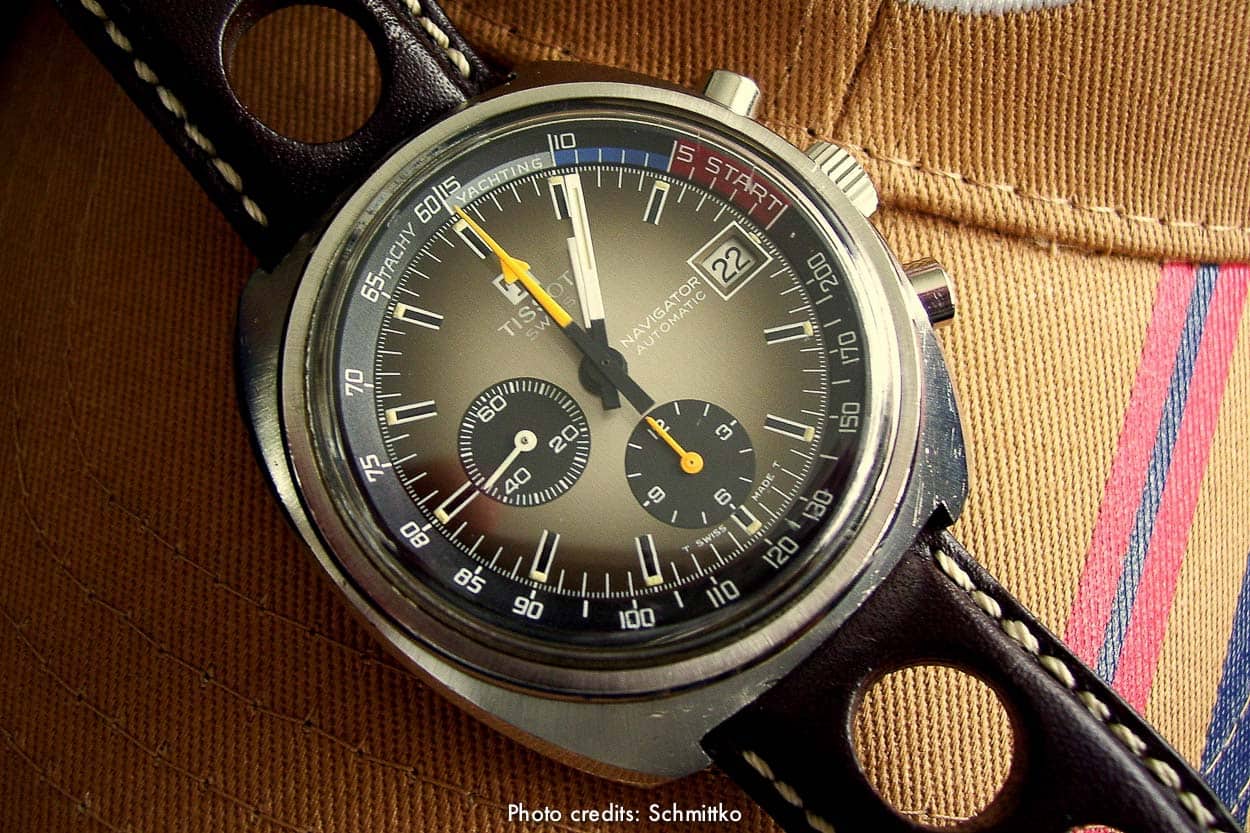 This "dumpster diving" for watches is something that's becoming more and more prevalent. Why is that? Well, in the case of the two watches I initially mentioned, the risk and cost is now really worth the potential reward. So, yes, values continue to climb at a rapid pace. Something else has occurred, though. There's nothing on the market!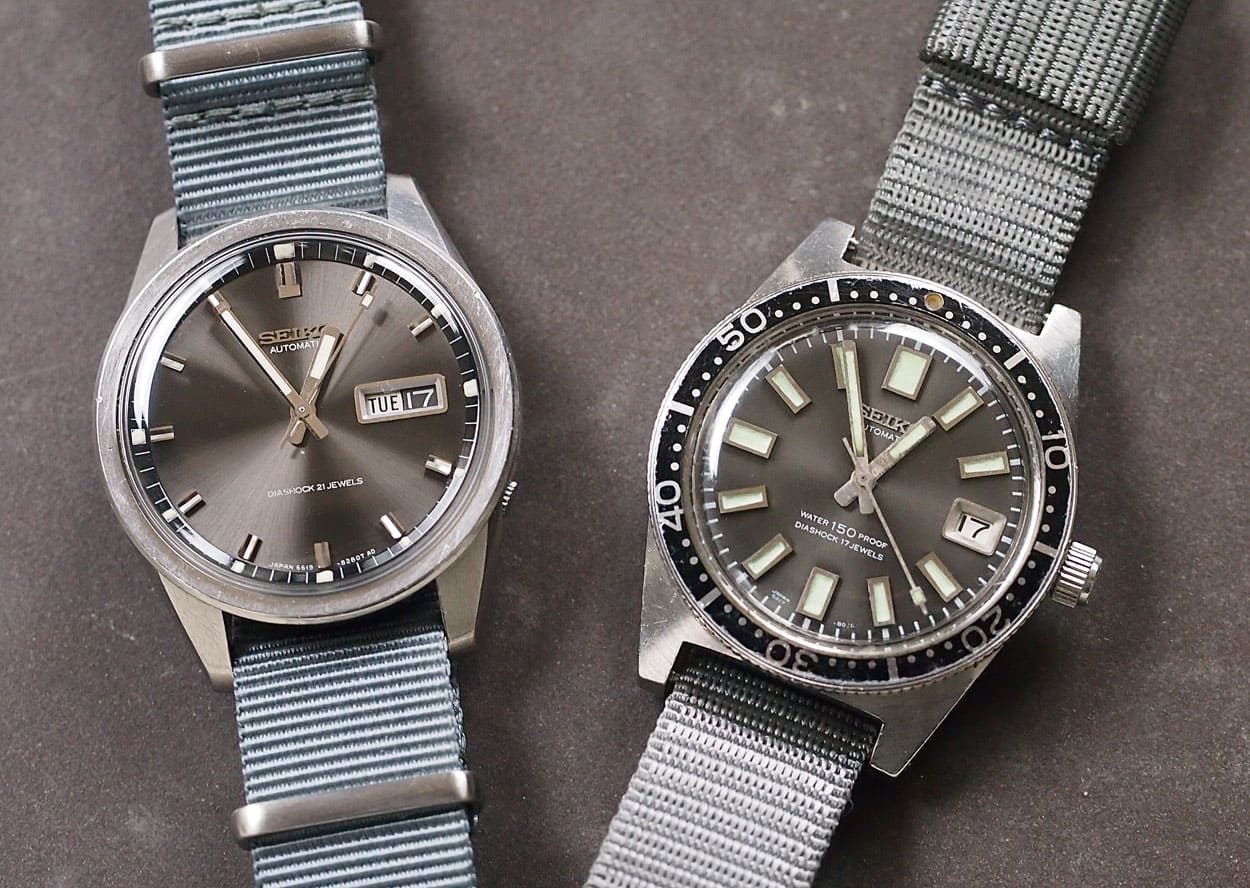 The Marketplace is a Desert…Alternatives Exist
We're coming off of Summer and that is a very slow time as people are doing other things versus listing items for sale. Heck, I have a neighbor who runs an antique store and he hates the Summer! But, this lack of supply for vintage watches has been building for quite some time now so I question seasonality as the primary driver. I see what friends are buying – hell, Blaise bought an Amida(!!!) – and it goes to show that aside from the lucky find (that, by the way, a far greater audience is now watching for with their eBay saved searches), the popular good stuff is largely gone. Go check your favorite online sellers and you will see some watches listed that would never have made the grade 12 months ago and I say that in reference to the brands featured, the types of watches, and the general correctness of the offerings.   Yes, the current market is like a desert with nary an oasis in sight!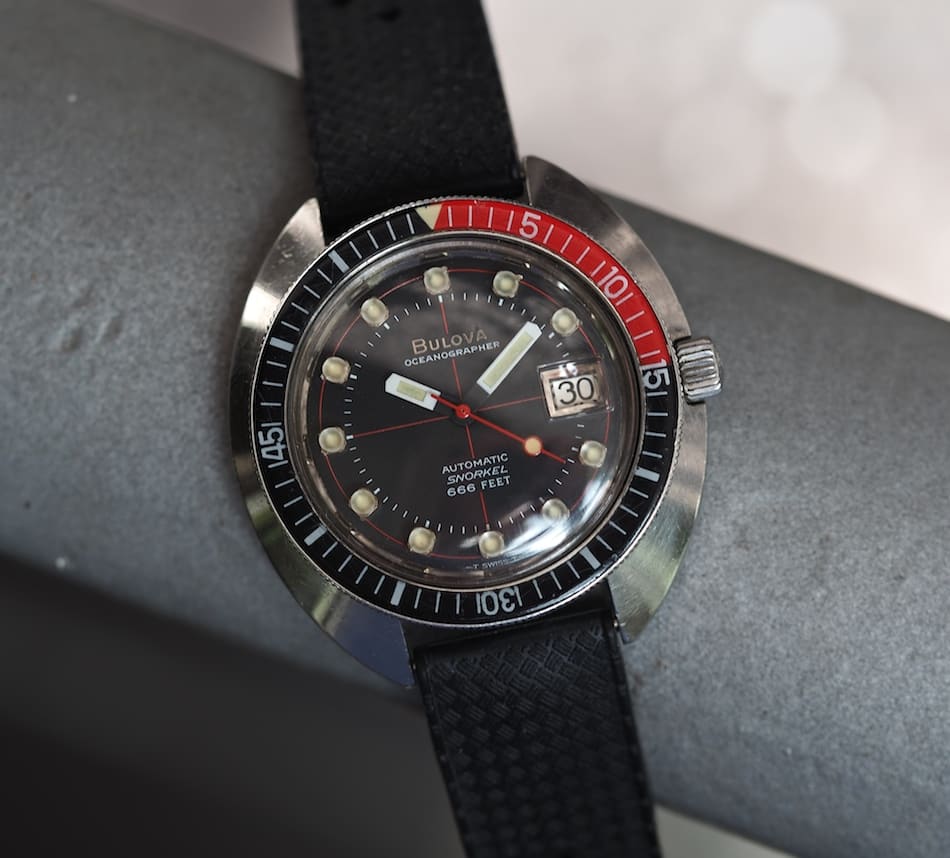 Ok, it's not all bad in this Vintage Watch Market Update. As someone who is a diehard 1960's chronograph collector, I'm now required to either readjust my focus or my wallet if I want to continue acquiring. I'm certainly not going to do the latter so I have started branching out and learning more about other eras, types of watches and movements. Personally, I've returned in a small way to the other popular arena of sports watches: divers. I've also very selectively started to look at 40's and 50's chronographs and, every so often, the dreaded 1970's. 😉 There are seminal pieces in all of these categories and even though all are starting to heat up, it's a far less crowded space.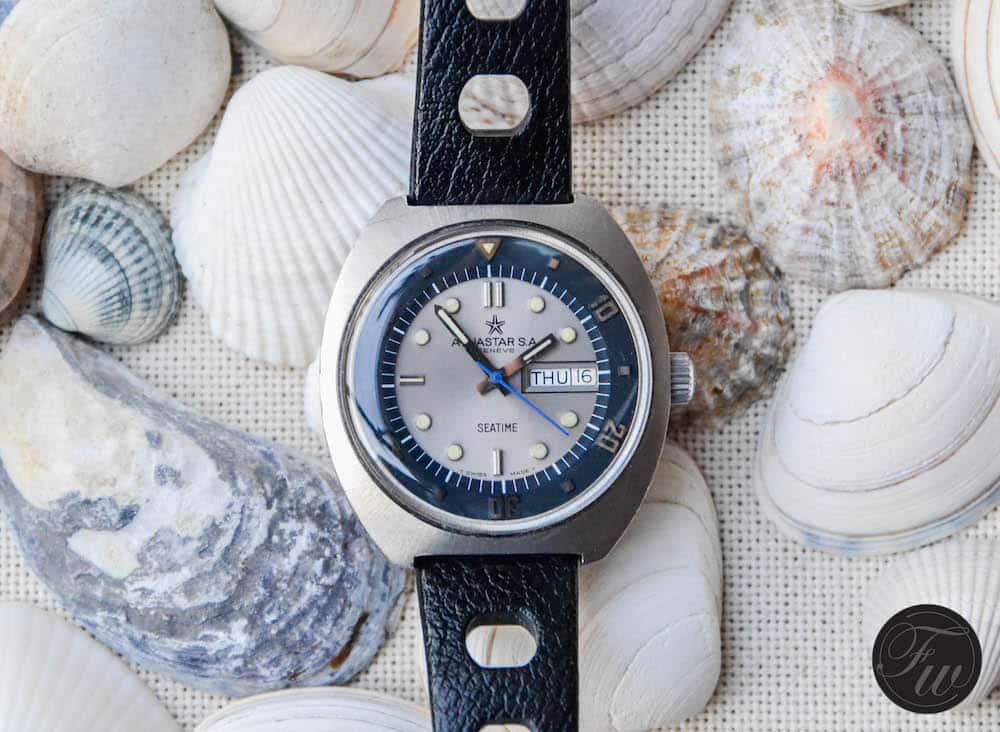 Forums and Social Media = Grouch Haven
Before I speak about some notable sales, I do want to take the time to discuss two more annoying trends within this Vintage Watch Market Update. First, let's talk about attitudes within forums and social media. There are a lot of great people within the watch-collecting universe and I've really made some great friends because of this hobby. However, with the rise in popularity of collecting, I've also noticed an increasing amount of vitriol. I get it that vintage watches are a business for some, but this is a hobby and the bulk of these watches are worth about a dollar if thrown into the furnace.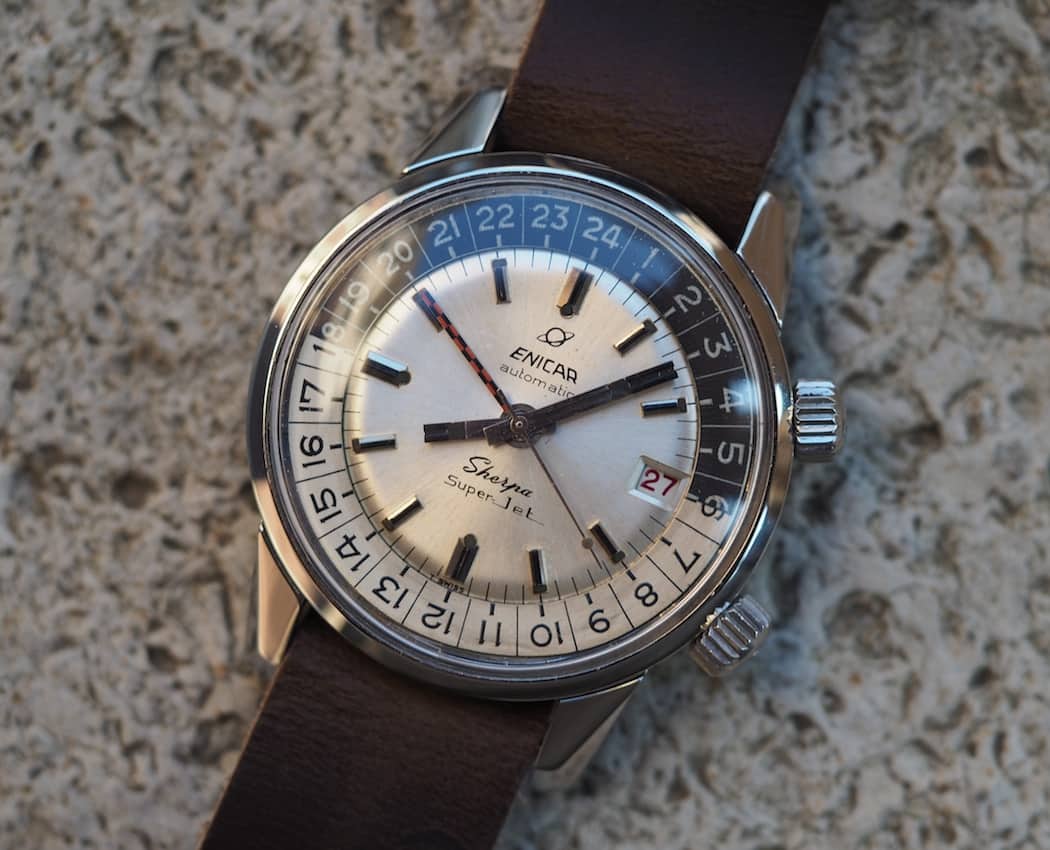 I was on a very popular forum doing some casual research on a watch I was considering and was reading posts from waaaaay back in 2013. A scant three years ago, this forum was a place for collective passion (I dislike that word) and enthusiasm. Now, it's more akin to gangland where it's "members only" and the attitudes of many of those who gave cheery advice in the past have transformed into ones displaying territorial grouchiness. "Get off my turf…how dare you be so stupid and buy a watch that has a repainted hand!" You know, parents provide good advice and I do remember as a young kid pointing out a truly beat up and rusted car to my Father with a chuckle. I can still recall the seriousness in his words after when he told me that the car was likely what that person could afford and that it likely meant a lot to them; it was an achievement. Now, look, on forums, there are a lot of bragging idiots who think they have bought something amazing and perhaps they do deserve to be informed of their mistakes, but I've seen more angry words dispatched when emotionless responses would have been suitable to someone who is simply seeking knowledge.  Furthermore, it might be the best watch they could afford or their first.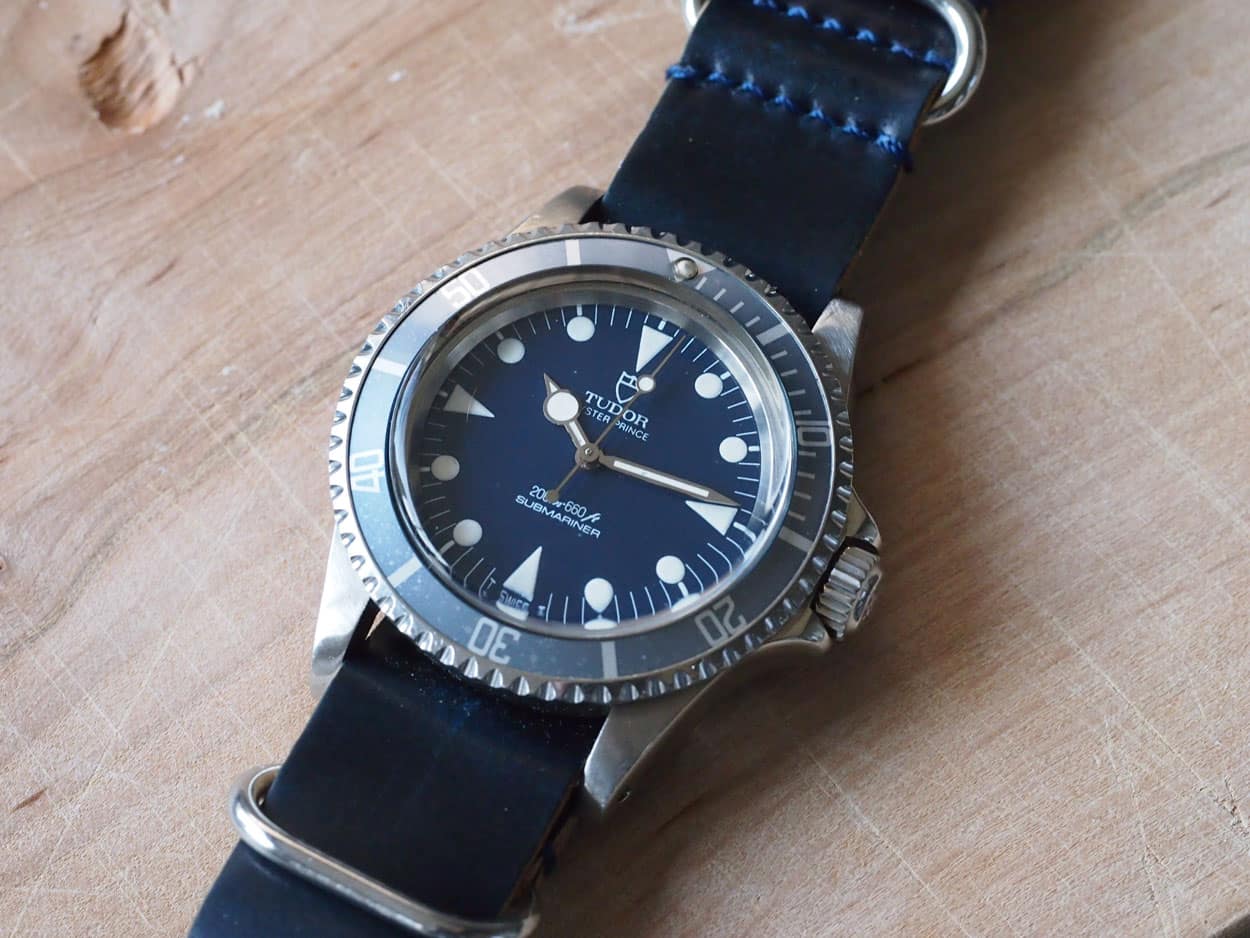 Perhaps this attitude comes down to the snobbism that exists with some once they acquire a great collection.  Strangely, it then enables them to feel that others are followers, aren't collecting for "the right spirit", or are only in it for the moment. Who cares! Furthermore, how dare one even assume how or why someone became excited about watches in the first place. The backbone of a hobby really is the fun one derives from joining like-minded enthusiasts about topics that most disregard. It's an escape and it should be enjoyable. For those of us out there who have been interested in watches for some time, new members are crucial to the survival and relative relevance of this whole subject. Honestly, if this addiciton were made up of ten experts sitting around, what fun would that be?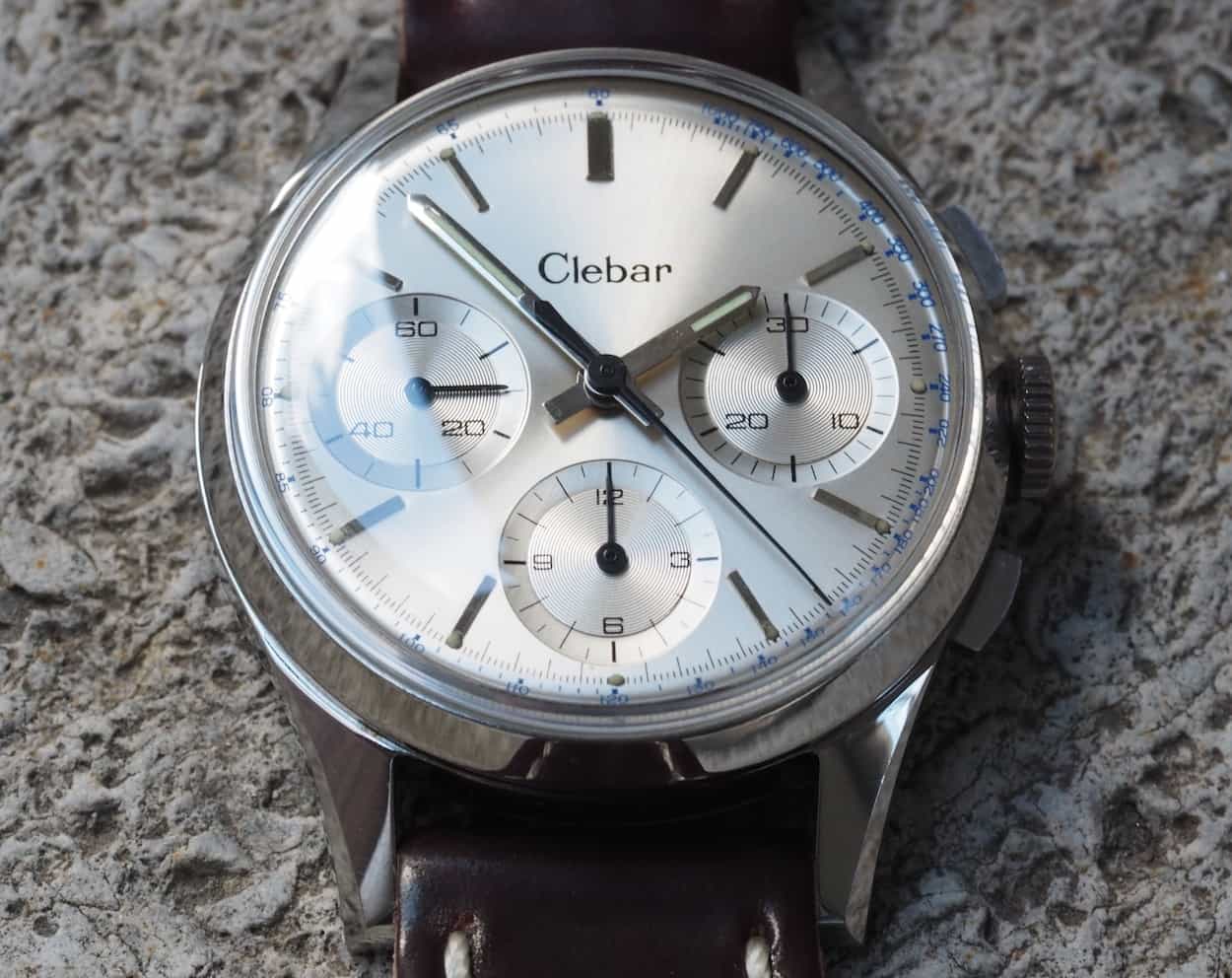 Because Everything is "NOS" These Days
Let's also talk about one of my other least favorite aspects – condition. I hate the term "NOS". It has to be one of the most overused and misunderstood terms in the hobby. Normally, one look at a watch tells you that the nomenclature is just dead wrong. Second, and our hobby is rife with this behavior, there are plenty of people – even those who are highly respected – who switch out parts in order to make a better product. I actually don't care so much about this, but I do find it highly disingenuous to sell something as "untouched". It's why, aside from appreciating the archaeological value, I don't give a rip about boxes, papers, or something that looks "too new to be true". Oh, and I certainly wouldn't pay extra for any of that. See that guy (who also happens to be a seller) posting a "WTB" for a box for a Heuer or a Rolex? Well, he'll likely be packaging that with his "NOS" piece in a month's time and the addition of that box will cause an asking price far higher than the cost of the box. Some people are passionate about having everything 100% – fine, just tell the story on how you brought everything together when selling.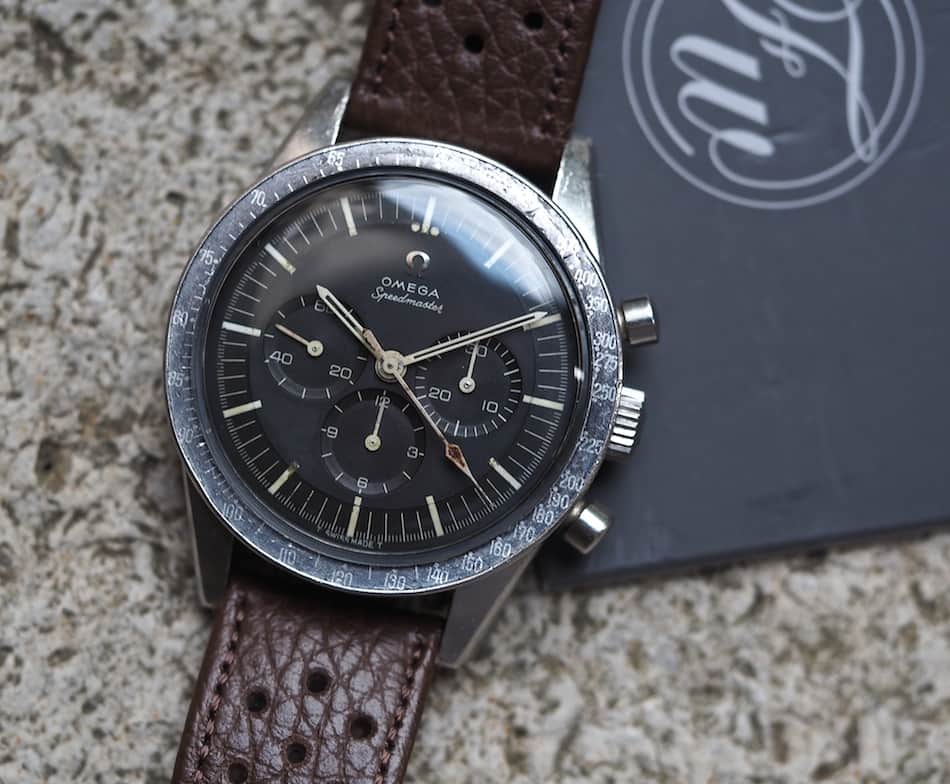 Staying on the condition topic for this Vintage Watch Market Update, let's talk patina and correctness. Regarding patina, I love it and I even accept damage from time as long as I still like the look of the watch. You may not like it and that's ok, but I like my watches worn. I don't like abuse, but I like honest wear far, far more than meddling and the resultant amalgamations. Relumed hands? Never, unless the lume has disappeared from the hands. Plus, I actually find perfection a little sad and this sterility is actually one of the things that turns me off about many new watches!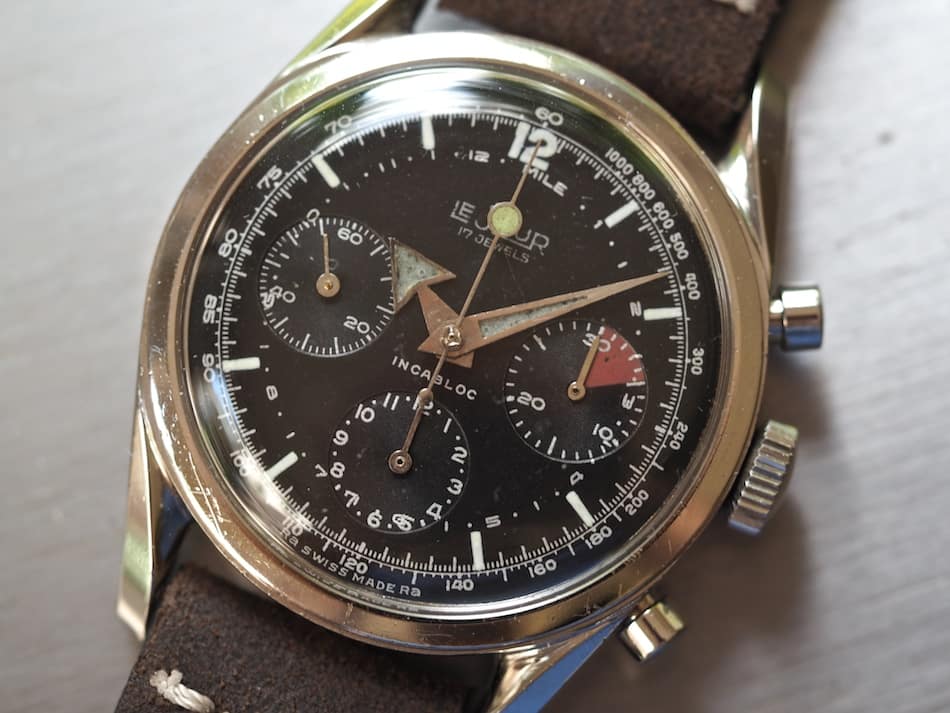 And then there's correctness… We have standards for a lot of watches, but for obscure brands, there's the norm and then there are aberrations. Some changes may be the result of services over the years, but I'd wager that a lot of differences are due to less disciplined watch companies. I've worked in a manufacturing environment for my entire life. If you really think that any company likes to throw away parts or hold them in inventory versus using them, you're kidding yourself. Go back 40-50 years, insert a tough economic climate, a lack of light-speed information at one's hands and it's highly plausible to think that a lot of brands produced some very "transitional" watches – and no one was the wiser! Whether or not the market agrees with this as far as pricing is an entirely different question, but we have seen more than one theory debunked via the surfacing of old advertisements and brochures.
Vintage Watch Market Update – Some Examples
Ok, let's now move onto some notable highlights in this Vintage Watch Market update.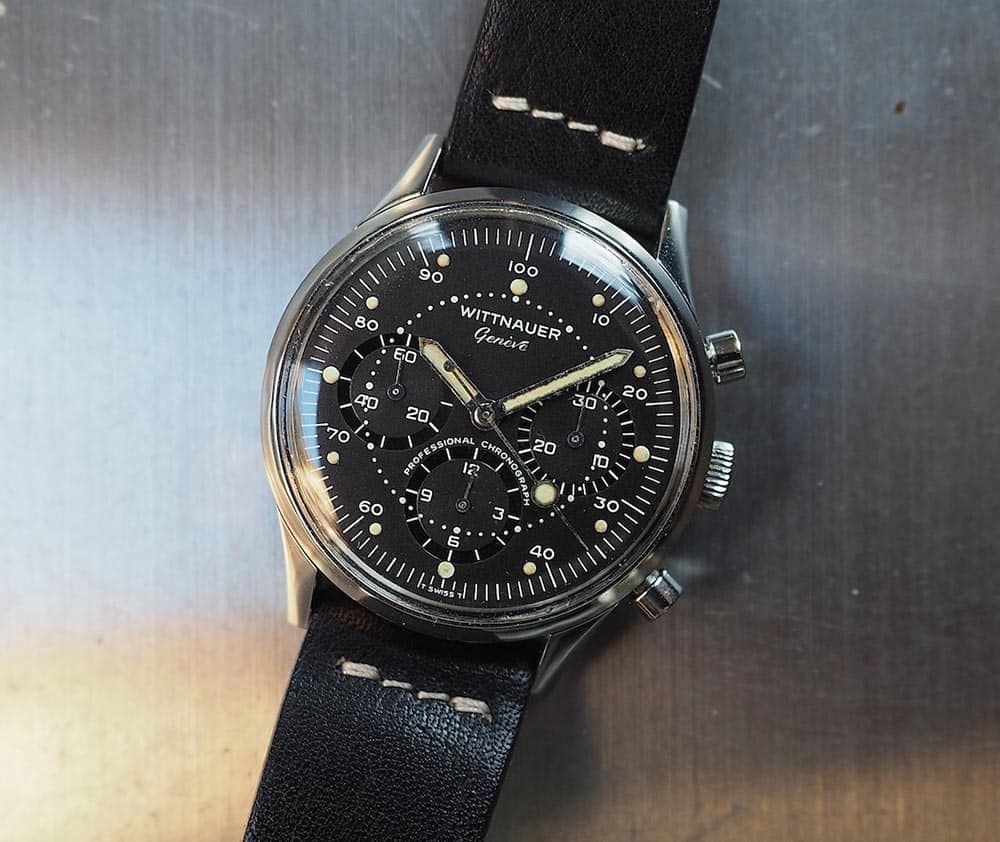 Over the last several months, we've seen nice examples of the Wittnauer 242T sell for $8,500 and $10,200. The dubious relation to NASA and its Moonwatch testing hasn't slowed this watch down at all. No, people have come to realize that this is one damn unique looking watch in a sea (a gorgeous sea, I might add) of very similar 1960's chronographs and it now seems to have cemented itself in the heavyweight category.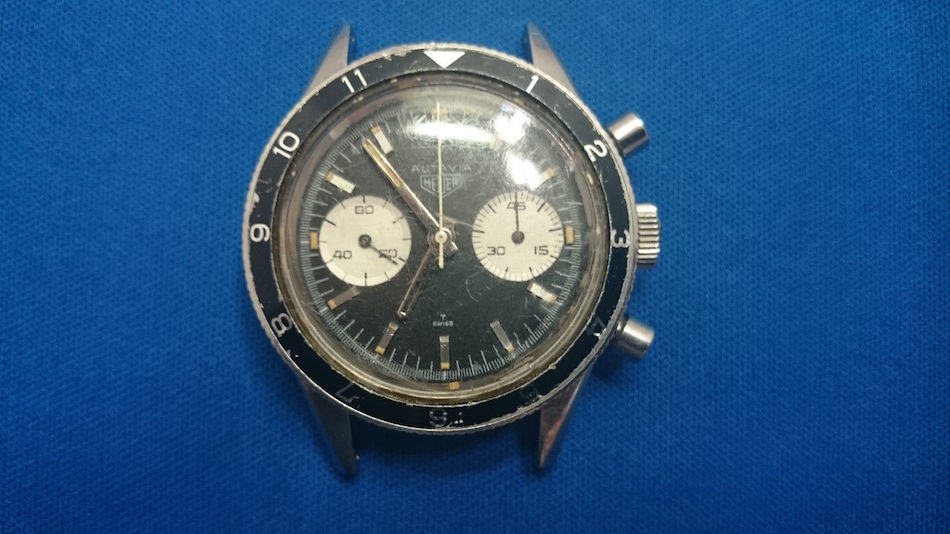 Despite a reportedly rocky user interface and unpublished (as of today) results at Crown & Caliber's much-discussed Heuer 100, interest in the brand continues to be strong. Last week, an early Autavia 2446 with parts from different executions sold for 61,000 Euros in Denmark. Similarly, what looked to be a well-used 3646 Andretti garnered heavy interest and cracked off for $12,000 on eBay (pictured above) within the last week.
On the lower end, Yema seems to be the formerly unloved star of the moment with surges in interest in their chronographs with Autavia-like cases. Yachtingrafs, Rallyes and others are hot and where they once flooded eBay, they're now all but nonexistent. Regarding the Rallye, it's oddly the watch that receives the most "is it for sale" requests when I post it every so often on my feed. Strange!  Blaise wrote a great article on the Andretti version here and Toon just wrote about his newest acquisition!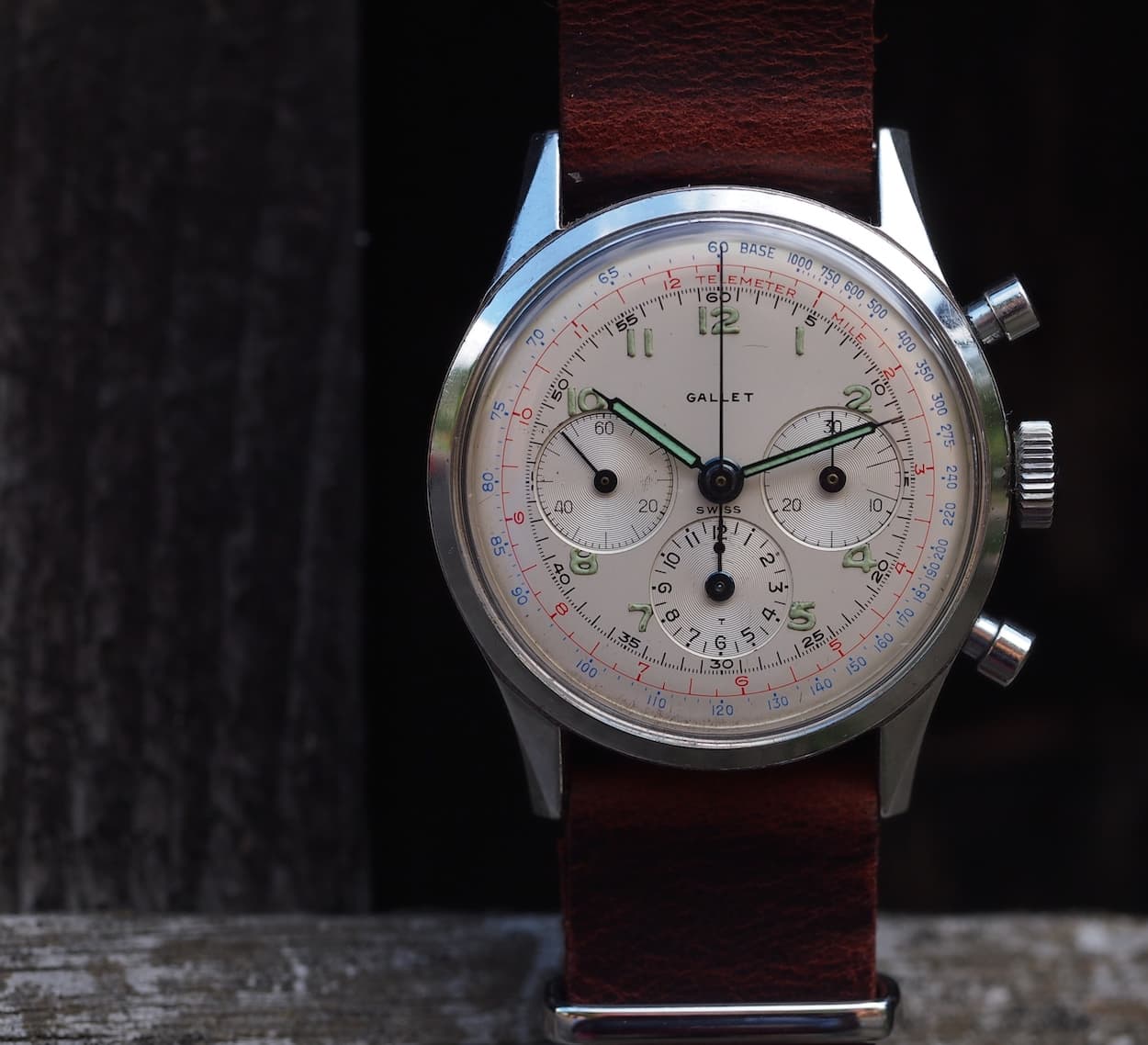 Gallet is now firmly in the lexicon of most collectors after going largely unnoticed by many for so long. Here again, the pickings are slim as people are snapping them up rapidly. They're a fantastic alternative to the standard applied index chronographs that we often see from other makers from the 1960's and contain fabulous movements. As an example, an EP40 powered Multichron 12 just sold on Hodinkee last week for $4,900 – an unheard of sum only several months back.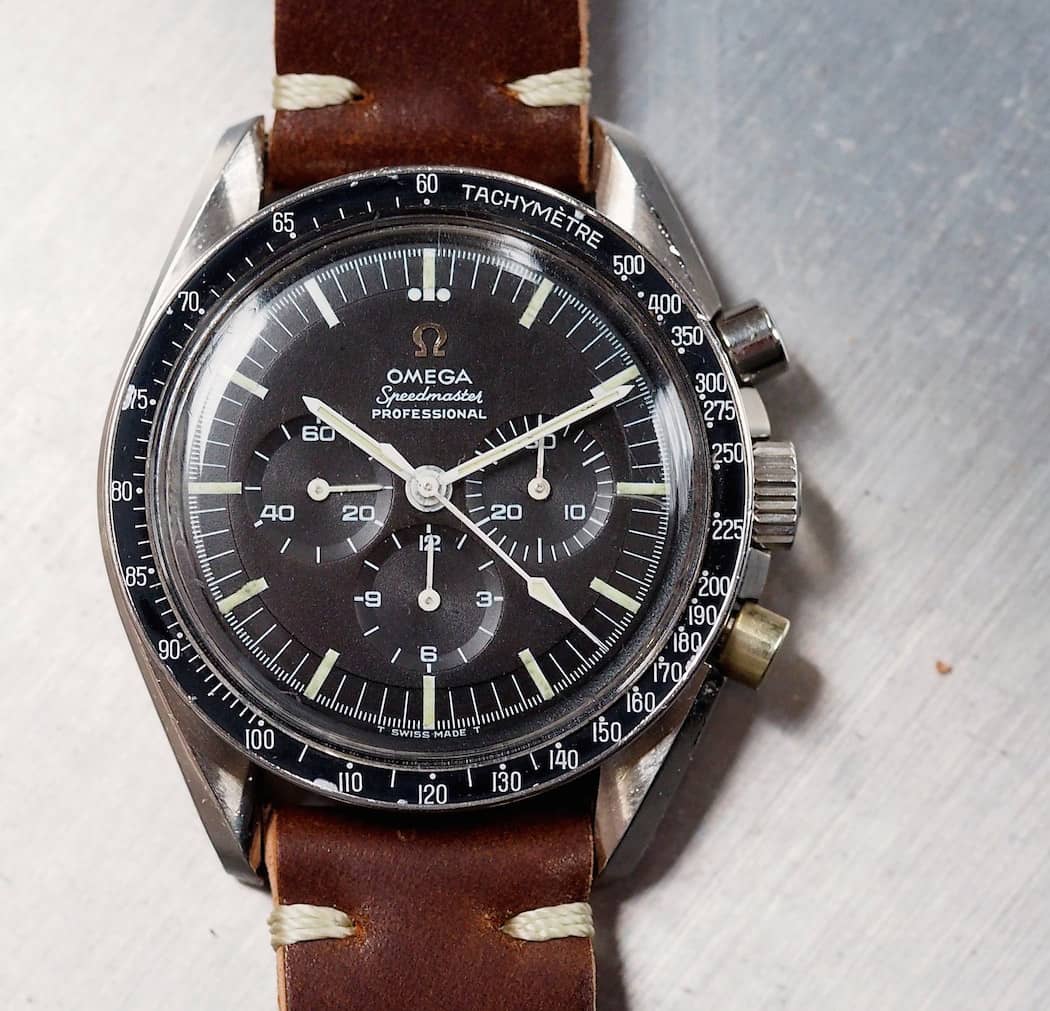 On Speedmasters, it feels that the number of decent pre-moon examples hitting the scene is less and less. The market is strong, but prices seem to have at least stabilized to some degree on twisted lug examples. The "Ed White" however has gone from unloved stepchild of the straight lugged versions to damn expensive. Yes, it's still the least expensive of these earlier Speedies, but the chance of finding one under $10,000 now seems long gone.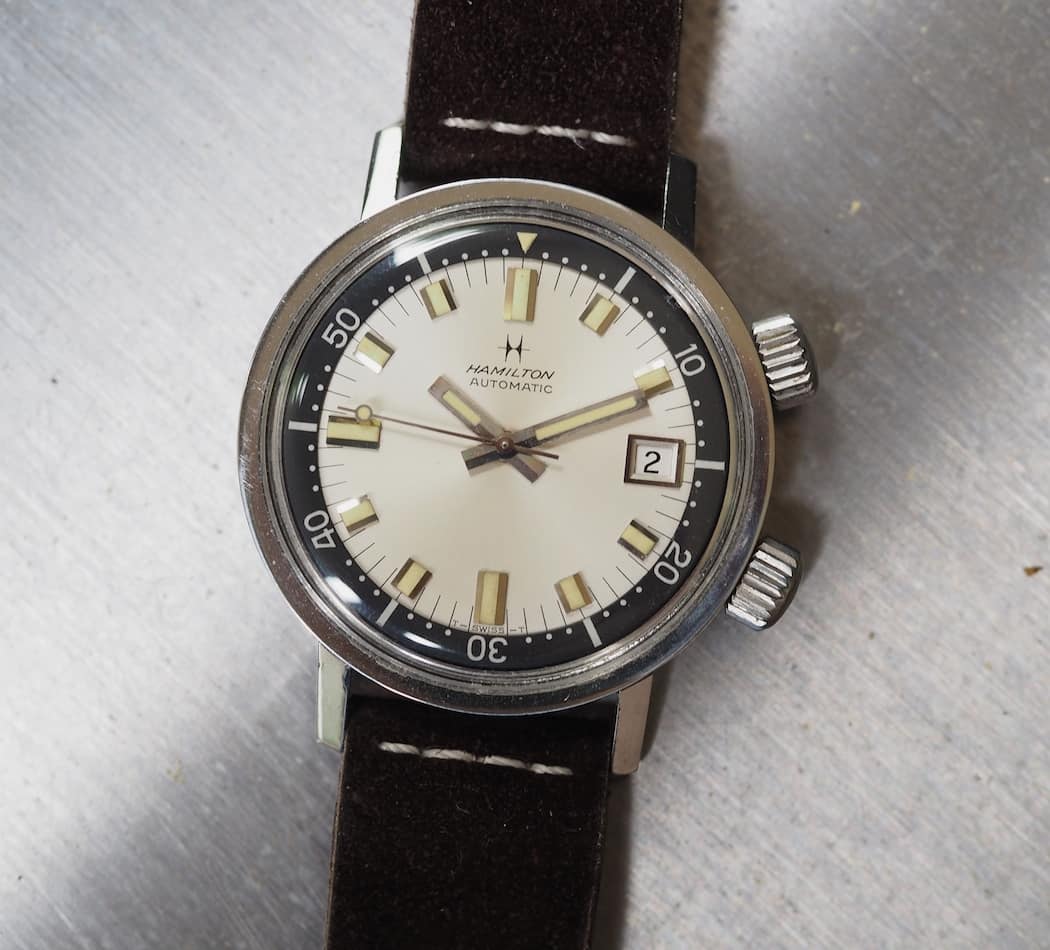 Stepping out of the chronograph scene, I do notice increased love for Super Compressor divers. The brands are all over the map (and so are the fakes), but these are cool watches with a lot of style. Speaking of brands, the Hamilton we featured in an earlier #TBT has found footing as a $1200 – 1500 piece where it was about half of that six months ago. The Hamilton, along with any other Super Compressor, is a great buy in my opinion.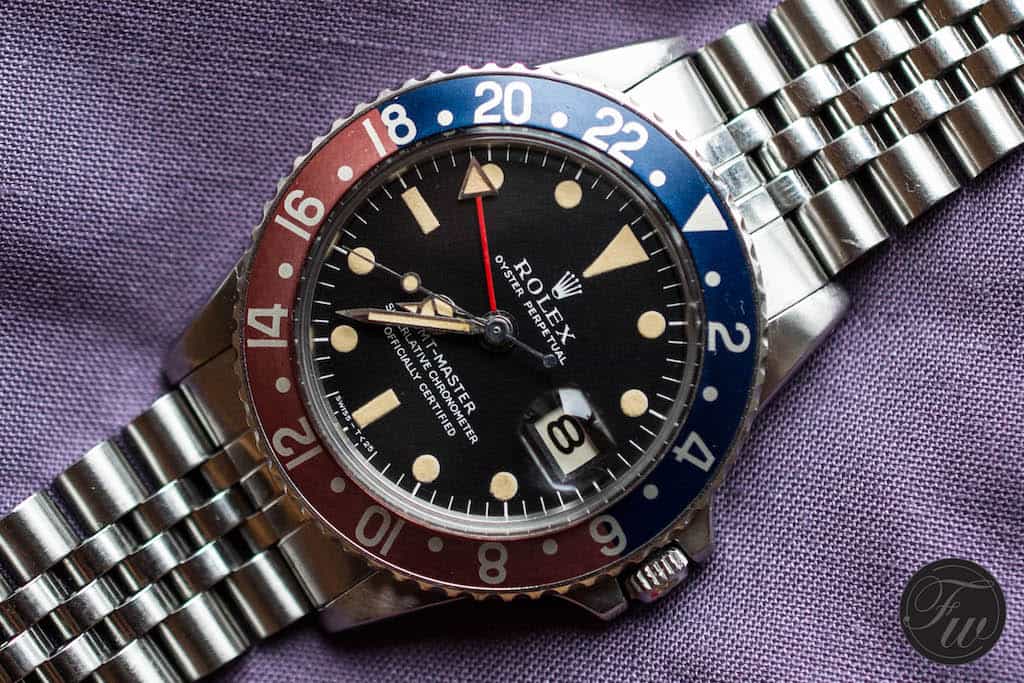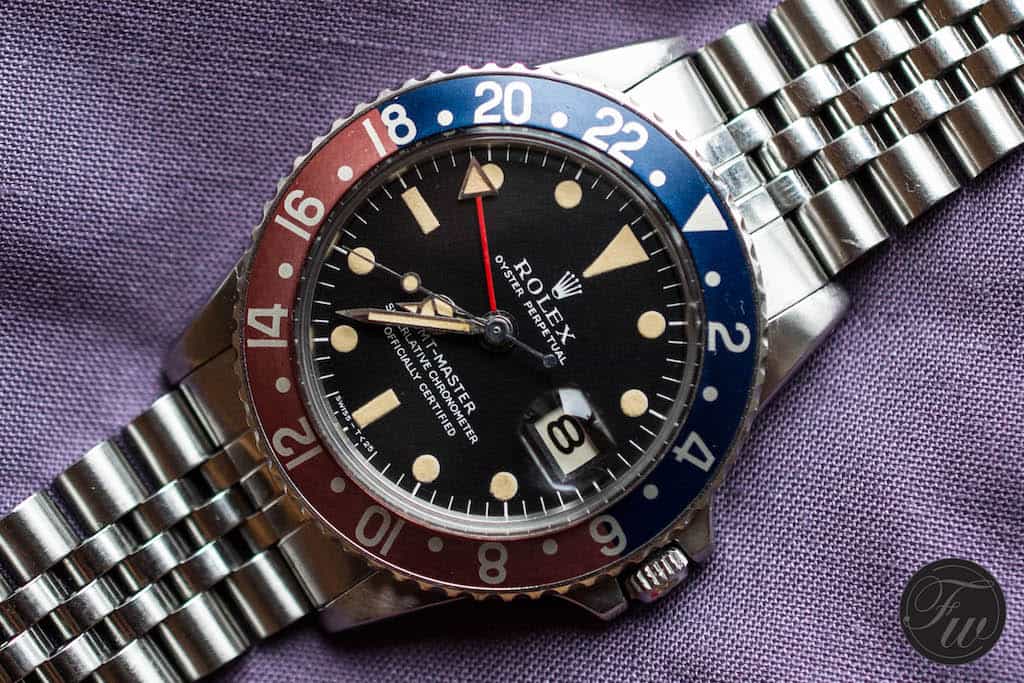 I must admit that I don't track Rolex nearly as much as before, but the 1675 GMT continues its rise in popularity. That colorful bezel has finally brought it within spitting distance of the highly vaunted Submariner. Blaise cracked open the wallet and featured it here on #TBT.
That's all I have for this quarter's Vintage Watch Market Update. We'll be back after the next round of winter auctions and let's hope that decent supply returns to the marketplace at relatively sane prices. Until then, we'd love to hear your comments and questions below. Oh, and try to have some fun out there!