Was 2022 Zenith's Big Comeback? — Five Watches That Put The Brand Back On The Map
The big Z had a great year, and I got smitten again in a big way
It's that time of the year again when we turn around and have a good look at what caught our attention in the previous one. For me, a brand like Rolex with its mix of incremental changes and a single crazy 50mm+ diver's tool seemed almost irrelevant. Indeed, other brands were not holding back in what was an exciting 2022. Last year opened my eyes back up to Zenith. Whether or not 2022 was the brand's big comeback is up for debate, but I'm pretty convinced that this is more than a hot take.
In 2022, Zenith gave us a beguiling mix of heritage and pop-culture collabs that were missing from most other brands. Most big premium Swiss makers tend to fall into one of two camps, carefully fettling heritage grails or doing their best to embrace big, brash celeb watches. Zenith gave us both class and big-and-brash with a dollop of sharp modernity thrown in for good measure.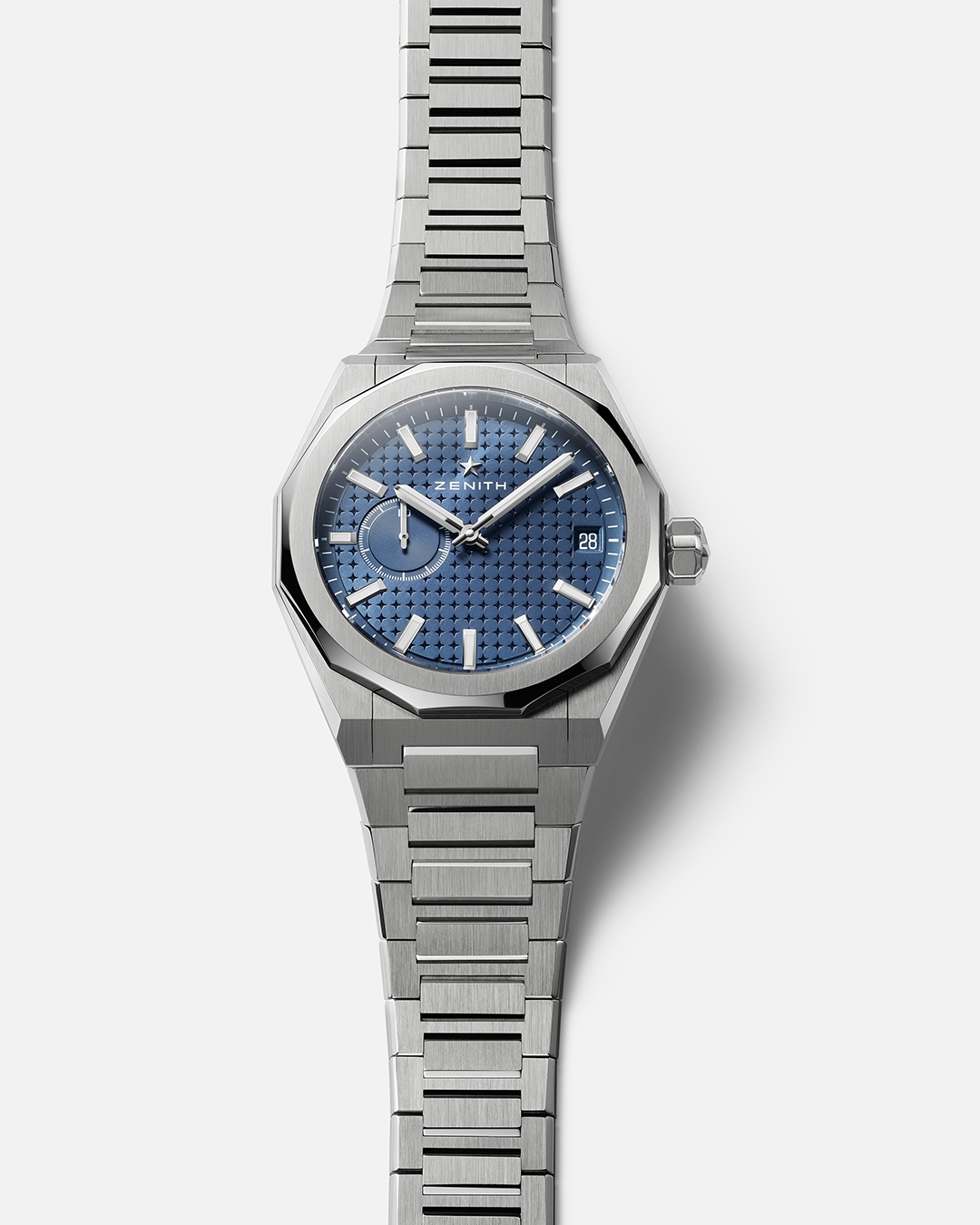 Defy Skyline
Zenith focused on modern designs in 2022, a bold move with retro still being the big thing. Perhaps the biggest surprise of last year's releases was the Defy Skyline. While Thomas was a bit unconvinced in his hands-on review,  Zenith captured the integrated-bracelet zeitgeist with considerable flair. I would love to see a slightly smaller Skyline, but even 41mm is an unexpectedly sweet fit. Two things set it apart from the pack — the dial and the buzz of a 1/10th-second hand. I love the quirky register at 9 o'clock and the twirl of the fast seconds. The dial itself has a deep, discreet sunray finish with a brand-new dimpled pattern that riffs on Zenith's old four-pointed-star logo. It's a welcome change to piqué and hobnail patterns, and I have a feeling we'll see plenty more of the Skyline. For me, that's all good.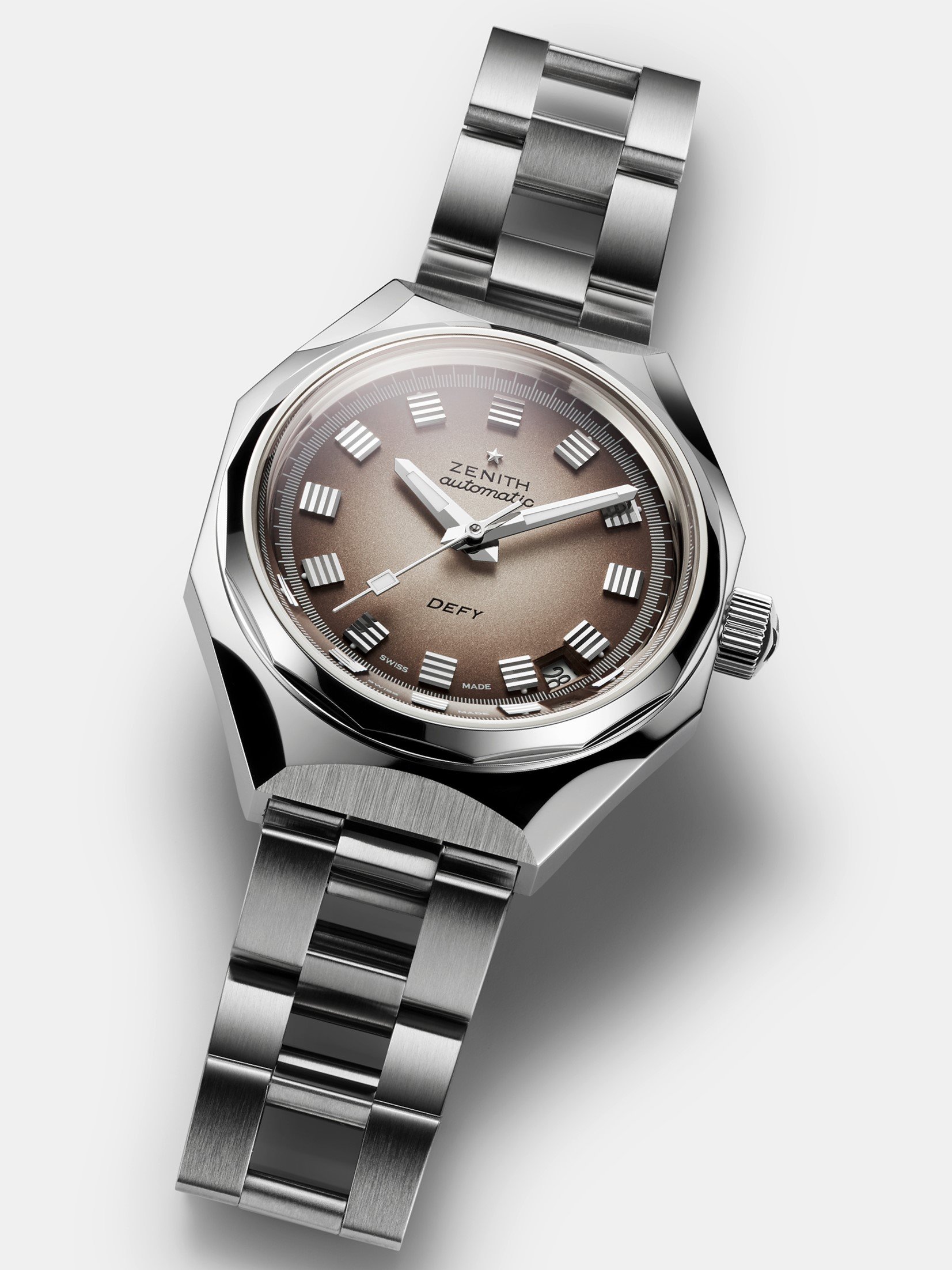 Defy Revival A3642
Italian watch lovers gave the original the nickname "Il Cassaforte del Tempo," just like the Patek Philippe ref. 1463 became the "Tasti Tondi" and my fave Explorer II the "Freccione." The Defy Revival A3642 was wholly unexpected, and the ladder bracelet that (Jorg and) I love from the A384 found its period-perfect home. The octagonal case has enough cut-off facets to remind me of an ancient flint stone tool made by the first humans. What utter perfection! The Defy Revival A3642 is an intensely polarizing design and appeals deeply to my contrarian nature. But despite its quirkiness, it sold out almost immediately, leaving us to speculate on whether it will return this year.
To me, the massively disproportionate indices make the cappuccino-like dial a desirable '70s time machine for the wrist. I might not agree with all the stylistic twists of my early childhood decade, but the boldness of shapes and colors make monochrome formality seem rather boring. With a 44mm lug stretch and a 37mm diameter, this is dangerously close to my ideals. Don't tell my wife…
Chronomaster A3818 "Airweight Cover Girl"
For my wrist, the 37mm Chronomaster A384 in its angular guise is a perfect fit. And the instantly sold-out collab with Revolution had the added lightness of titanium. This is the second iteration of the delectable blue-dial Chronomaster "Cover Girl," and it retains the bright mid-blue dial of its 2020 counterpart. The usual pop of the red Zenith chrono-seconds hand looks even better on this saturated blue background, and the '70s maximalism is out in force. The chronograph is still eminently readable despite its busyness, and I'd love to see more versions of this angular case. Big kudos to Zenith for sticking to the original's Goldilocks size, unlike plenty of other brands I could mention. And yes, that ladder bracelet is exactly as comfortable as it looks, with the fit and finish we expect in 2023.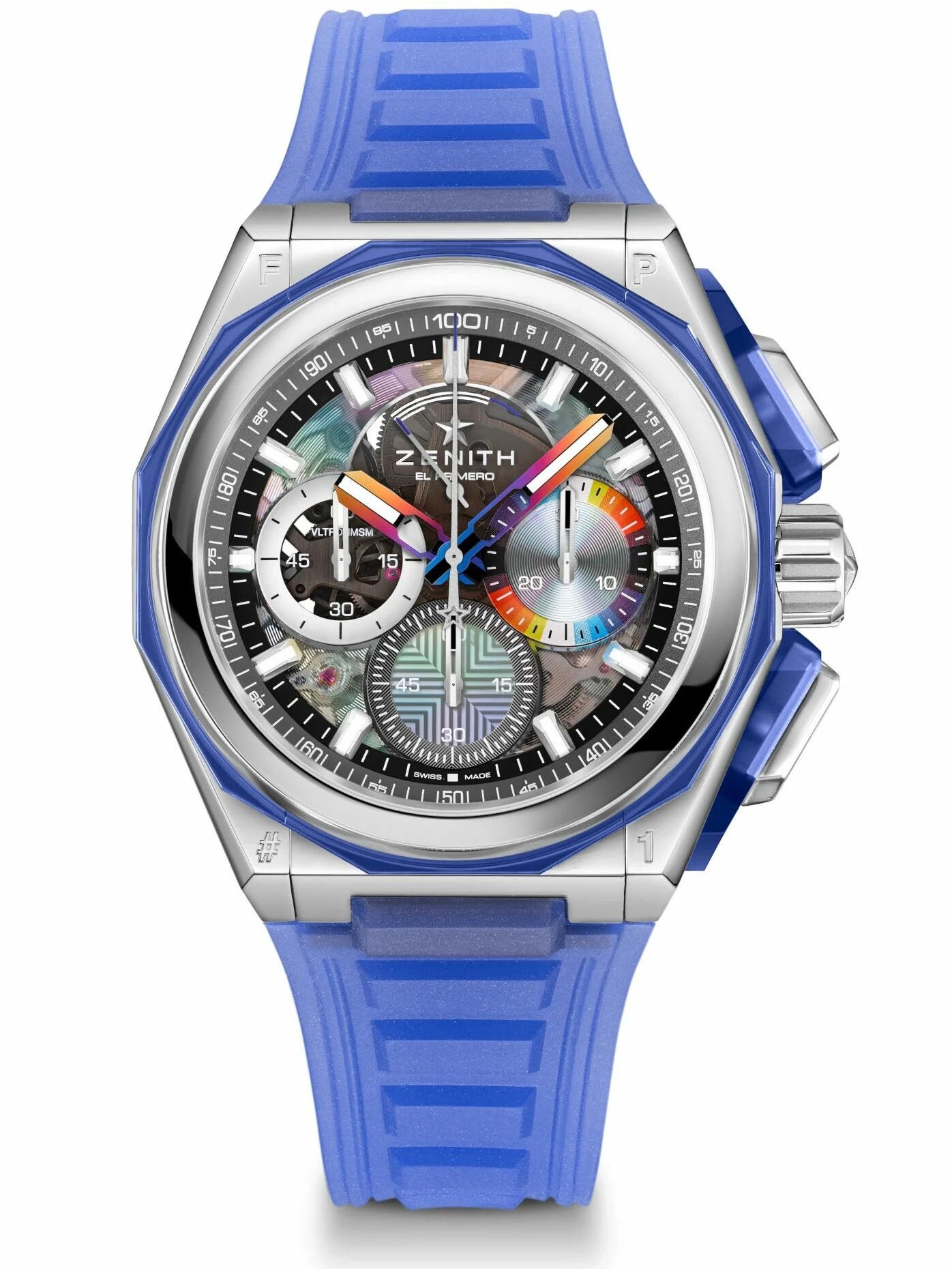 Defy Extreme Filipe Pantone
The Defy Extreme felt like an answer to the composite glam weapons of Hublot. But there is something different about chunky El Primeros like the Defy Extreme Carbon, and I'd agree with Brandon's 2021 statement that the design is "an ideal balance of brains and brawn." I am a Zenith fan, and the Defy Extreme is a charming chameleon. Zenith has infused it with heritage El Primero clues via tricolor registers, but this version is a blast of color. The dial is a smorgasbord of hypnotic circular patterns and metallic shimmer, and it takes on a new persona. Unlike techy carbon fiber, the nightclub vibe of this party piece is massive. If you're a staunch believer in pilot's-watch minimalism or dress-watch sartorialism, step out of your comfort zone every now and then. Any Defy Extreme might change your perceptions of big watches in a good way.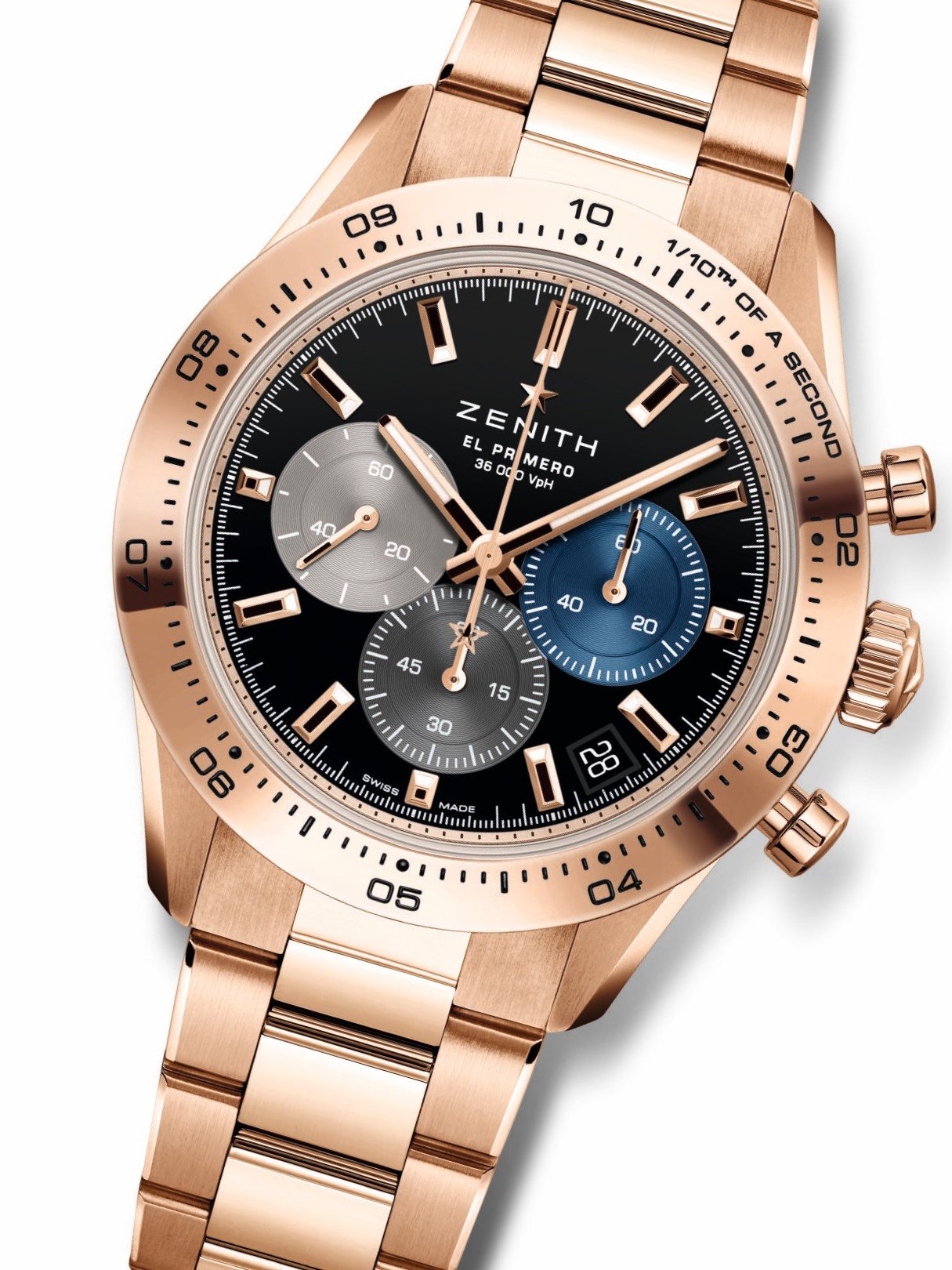 Chronomaster Sport in rose gold
For me, this is an easy win. I was in doubt when I first laid eyes on the Chronomaster Sport and its similarities to a certain Rolex. In time, however, the discussions faded away until this solid-gold version triggered my senses again and left me seriously smitten. Yes, this might be way outside my personal budget, but what a difference the glimmer of precious metal makes. I'll be perfectly honest with you and admit that this Chronomaster Sport beats the Daytona, hands down.
The charming combination of the deep black dial with tricolor registers puts it firmly on my grail list. For me, the quirky and busy dial layout plays perfectly with the bold nature of the gold. And trust me, you'll feel its weighty presence. The only drawback would be the uptick in watch street robberies last year. Perhaps wear it under your cuff unless you're at a private party because the suave glamour of the solid-gold Chronomaster Sport has a noticeable presence.
What about you, Fratelli? Do you think Zenith made a big comeback in 2022, or are you still waiting for one? Let me know in the comments while I eagerly await more Z-news from LVMH Watch Week.
Find me and follow me: @thorsvaboe