Fratello Favorites: The Best Watches Released In 2022 — Dave's Picks From Zenith, Fortis, and Arcanaut
Perhaps not the most obvious choices, but some fantastic releases for sure!
It feels like just yesterday that we were ushering in 2022, and now we're looking ahead to 2023 in a matter of weeks — time flies! It may be a cliché, but it's oh-so-true. This year, we saw countless new watches launched, and there have been highs and lows. It's now my job to sift through them and sort the wheat from the chaff. It's tough picking what I think are the best watches released in 2022, partly because of the sheer number and because there have been some genuinely standout launches.
Thinking out loud, I guess I should set some rules to facilitate this process. Therefore, I will eschew bias and rule out our beautiful Fratello limited editions. I could quickly fill this list with NOMOS, Louis Moinet, and Oris, but where's the fun in that? I'm also only going to pick the watches I would spend my hard-earned money on. For example, I loved the URWERK UR-120, but it's a little (a lot) out of my price range, so it's unrealistic. With these two rules helping guide my choices, what did I come up with?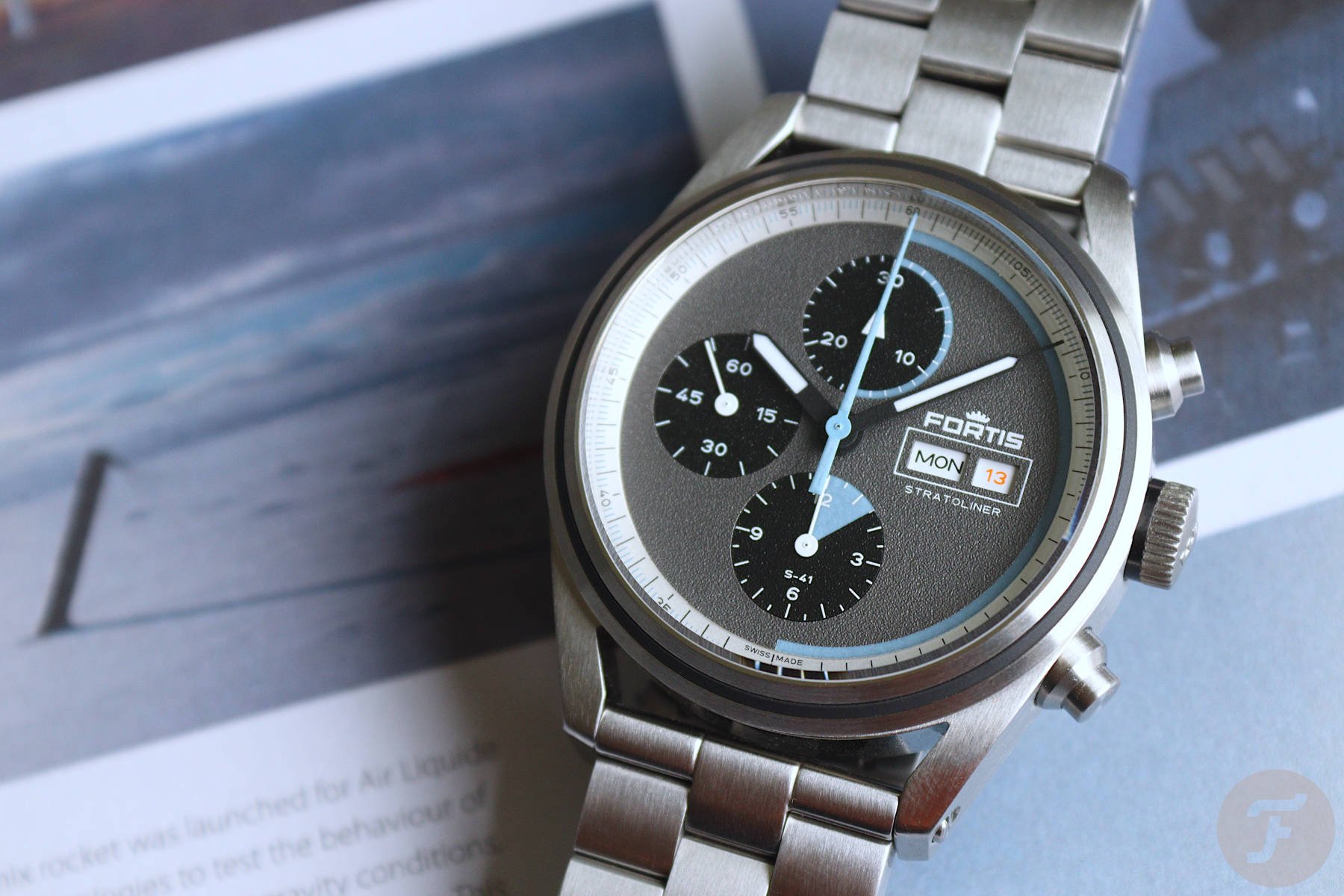 Fortis Stratoliner
I found my first choice relatively easy. It had to be the Fortis Stratoliner. As I've mentioned here on Fratello before, I had a personal connection to this watch and the project behind it, so you could say that this was a rather sentimental choice. You can read more on the Stratoliner project right here. Nevertheless, this is the only watch on this list that I have thus far been able to add to my collection.
The Stratoliner's recycled stainless steel case measures 41mm in diameter. At 15mm thick, it's not the sveltest watch on the market, but everything feels and wears in proportion. Fortis is not exactly known for its slim watches, so you know what you're getting here — an overengineered tool watch. That said, the Stratoliner looks pretty damn awesome on my wrist. In regards to the thickness, the visual impact of a watch's depth can be offset and hidden by a combination of case design and other measurements.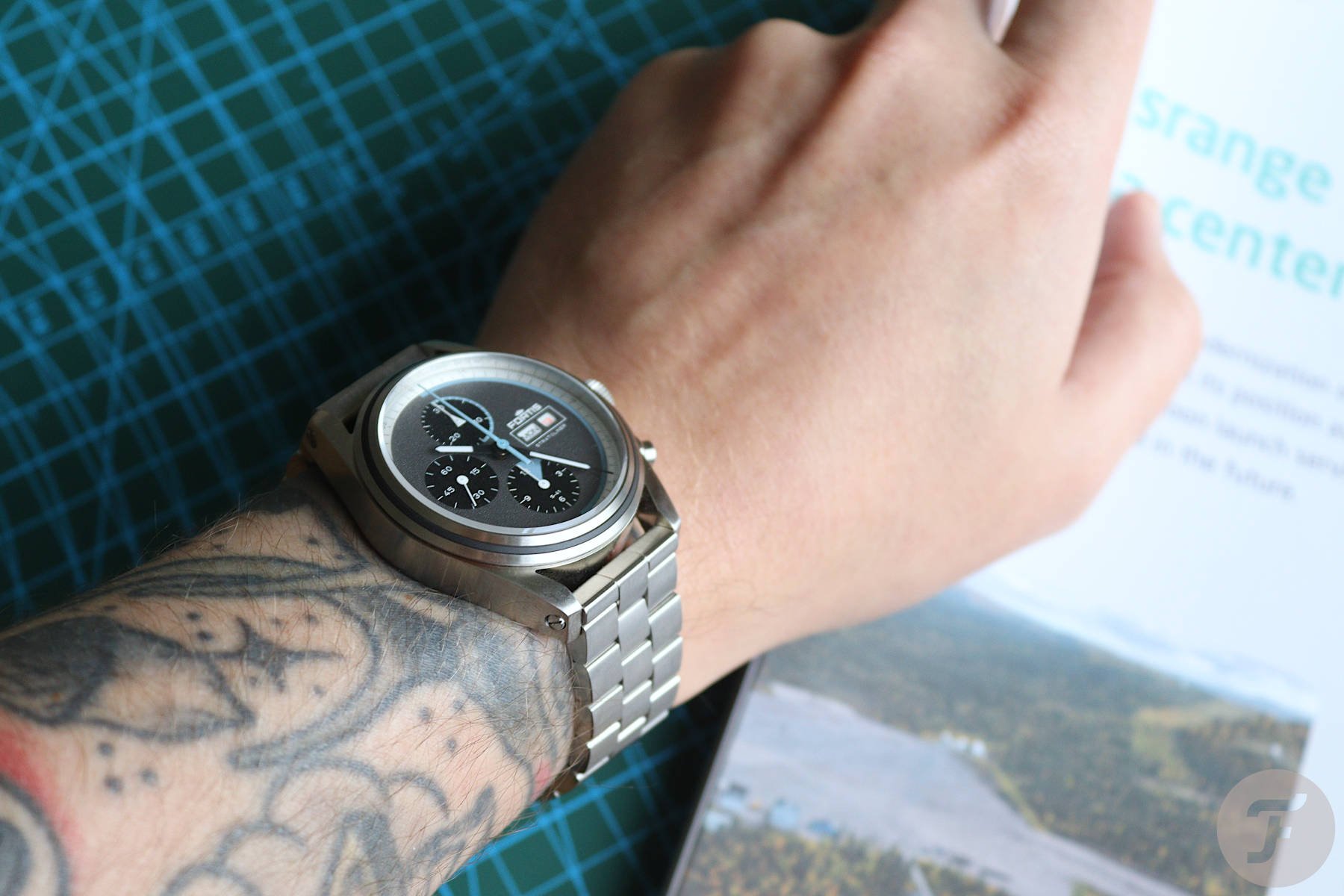 The best Fortis to date!
The Stratoliner uses some surprisingly delicate notched lugs. This means they're not the chunky behemoths you might expect, especially when viewed from above. The block bracelet is a straight-end affair, and that helps it to sit perfectly on pretty much any wrist. The lack of regular fitted end links allows the bracelet a greater range of articulation. This means that the watch sits right and more ergonomically than the individual measurements suggest. I must also mention how excellent the quick-adjusting clasp is.
The dial is my favorite part of the watch. In the Stratoliner's case, it is the lack of distinct hour markers. In removing the traditional indices, Fortis allows the dial to breathe and display only the most essential information. The silvery/white minute track at the dial's edge has five-minute indications that allow the wearer to pinpoint the hour very quickly. I wondered if I would miss the hour markers when wearing the watch, but I could quickly tell the time at a glance from the hand positions alone. For this reason, I knew the bold and daring design had to feature on my list of the best watches of 2022!
Zenith Chronomaster Revival A3818 "Airweight Cover Girl"
Zenith has been on a sharp upwards trajectory over the past year or two. The brand from Le Locle has given us a slew of intelligent releases this past year, including a couple of tasty limited editions. In fact, it's the release with our friends over at Revolution that is my second pick for 2022. I am, of course, talking about the Chronomaster Revival A3818 "Airweight Cover Girl".
Revolution teamed up with Zenith back in 2020 to originally reissue the "Cover Girl". The nickname comes from its appearance on the front of Manfred Rössler's book Zenith: Swiss Watch Manufacture Since 1865. For all diehard Zenith fans, that's a book I am sure you're well acquainted with. That model was initially reissued in stainless steel, but Zenith and Revolution revisited the project in 2022, executing another version in lightweight titanium. It's a fairly subtle change from a visual standpoint as the dial from the original reissue remains untouched.
A worthy follow-up in 2022
The dial features a rich blue hue and vertical satin brushing, with bright white lume-printed markings and indices. The outer ring features a tachymeter scale, and the iconic "shark's tooth" scale for the elapsed seconds remains. Finally, a red central chronograph seconds hand adds some welcome contrast against the blue/white color scheme. I particularly love how Zenith has sectored the sub-dials; it reminds me of the Chronomaster Revival "Poker Chip" in that regard. In fact, the Poker Chip would have been my first choice for this list had it not been released a month and a half too early in November 2021. It remains at the top of my wish list, but that's another story.
The follow-up to the Cover Girl is called the "Airweight Cover Girl" because it has a lightweight titanium case. The typical tonneau case is 37mm in diameter and identical to most of the other Chronomaster Revival models in all but material. It uses a mix of brushed and polished surfaces to provide excellent contrast, and you'll enjoy the light play on these surfaces. That's a proper watch nerd thing to say, but we all get it. The Airweight Cover Girl is an instant classic and a superb follow-up to the original Cover Girl reissue. As such, it rightly earns the second spot on the list.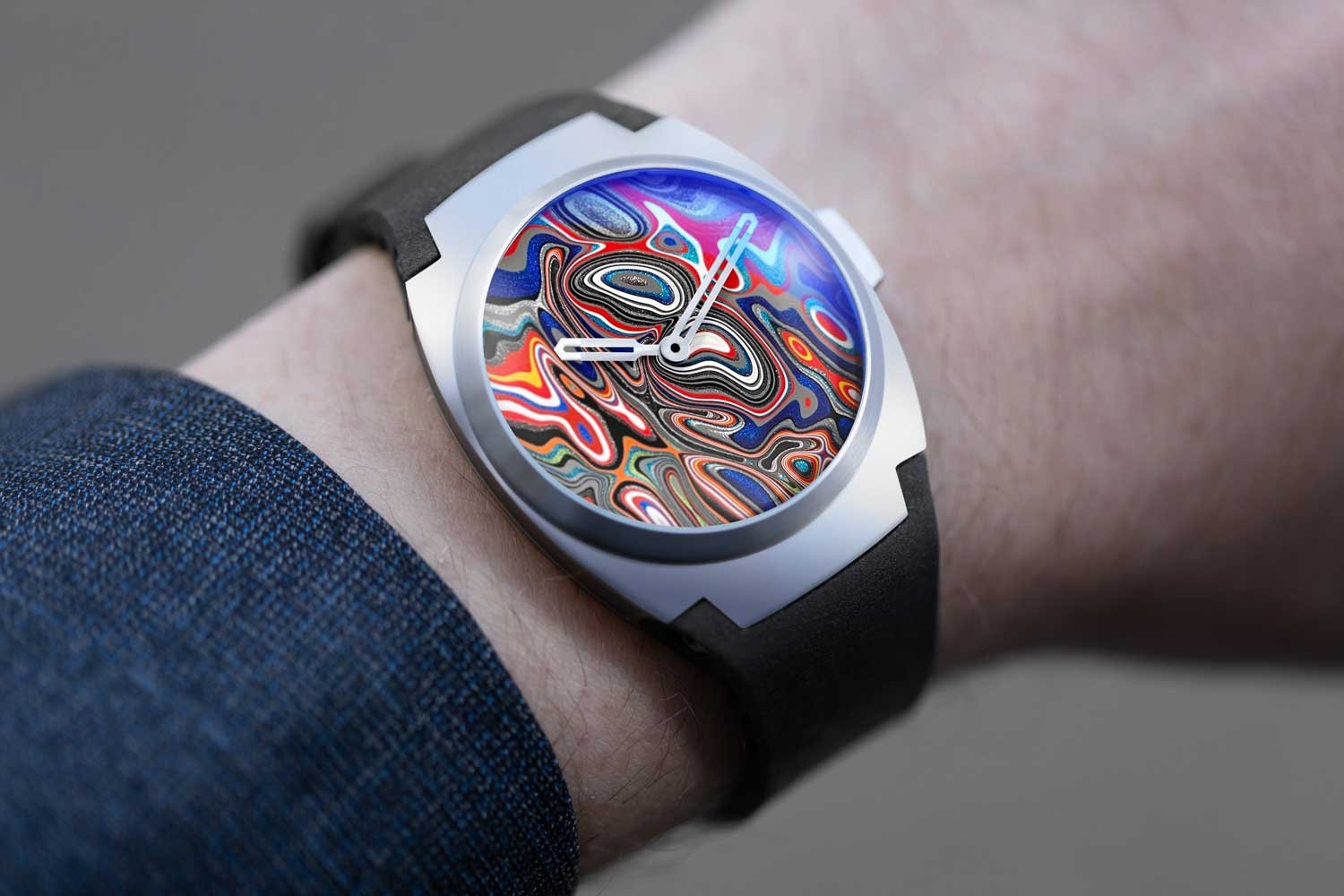 Arcanaut Arc II Fordite
Time for something a little left field for my final pick of 2022. I've long been a fan of the work of James Thompson, aka Black Badger. I own one of his Horizon rings, and what he does with lume is nothing short of incredible. When not dazzling the world with his luminous delights, he's also built a fierce reputation as a master of materials. One such material is Fordite! "What is Fordite?" I hear you say. Well, it's not as glamorous as it looks. Even though it's sometimes referred to as "Detroit agate" or "motor agate" and can be cut and polished, Fordite is not a gemstone. It's essentially dried and hardened car paint from the motor industry.
Simply put, overspray would accumulate in the paint bays, and, over time, many colorful layers built up. Eventually, the paint clumps got in the way of vehicle assembly and had to be removed. Luckily for us, groups of factory workers eventually started salvaging the material. It was first collected at Ford Motor Company factories in Michigan in the 1940s, hence the name. The Fordite material that Black Badger and Arcanaut use is from Detroit-area Ford plants from the 1970s to 1990s. When James got his hands on this material, he began exploring ideas based on his rings and jewelry. Upon becoming co-owner of the Arcanaut brand, he also brought his unique knowledge of this incredible material with him.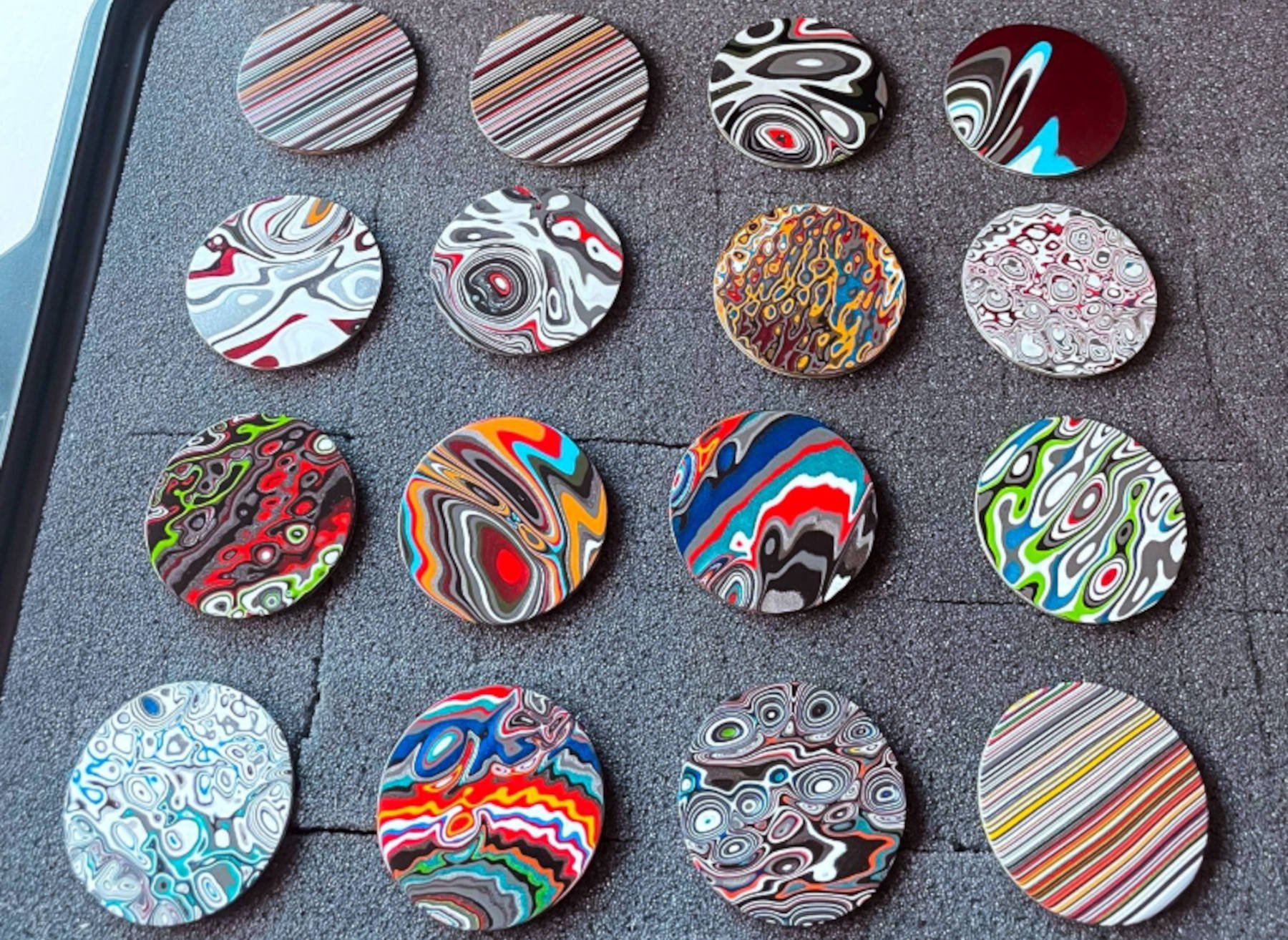 If Dali took acid, this would be what he saw…
Enter the Arc II Fordite. The case is Arcaunaut's classic 41mm stainless steel tonneau shape. You can choose from a wide range of colored rubber straps to affix to your wrist, which is nice as you'll likely find something to complement your dial. By that, I mean that due to the nature of Fordite, every dial is wholly unique, not just in colors but in patterns too. Until James cuts the raw Fordite and starts to polish it, he has no idea what the finished dial will look like. If you look at the brand's Instagram page, you'll see a range of the different dials produced. Every single one of them is unique! The nice thing is that Arcaunaut also offers customers the chance to choose their dial rather than receive a random one — a nice touch indeed.
The wild and wacky colors do it for me with Fordite. The melting pot of fluid colors that might evoke Salvador Dali on acid… you know the type. Thankfully, Arcanaut made the smart decision to remove all other branding/markers on the dial. It is 100% empty to allow the Fordite to do its thing. Some people may bemoan the lack of hour markers and suggest it impairs legibility. In all honesty, I don't care about legibility because the dial is what you're buying this watch for. Its time-telling capabilities are just a nice bonus.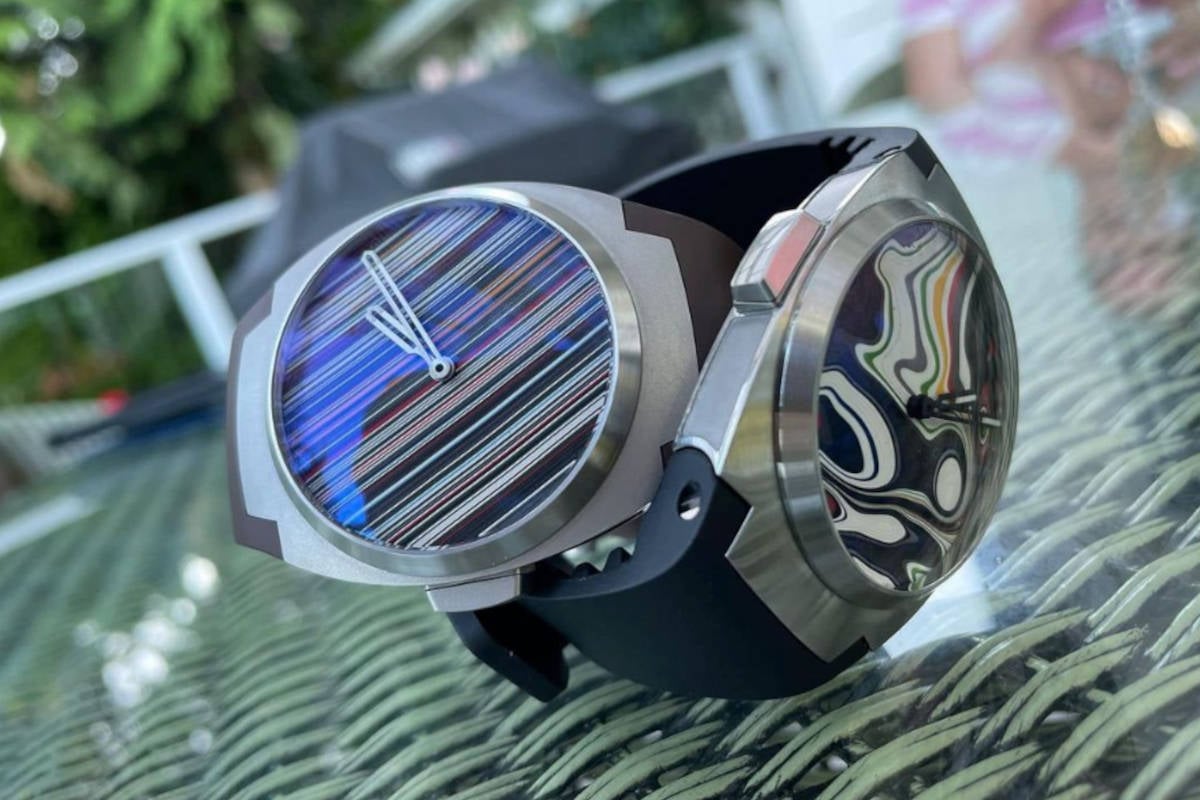 What's your take?
So what about you? What are your favorite releases of 2022? Due to varying tastes, I expect we all have very different opinions, so I want to hear from you. You may even convince me to change my mind. Let me know in the comments!
Follow me on Instagram: @davesergeant | @fratellowatches