Watches That Look Better Beaten Up — Featuring Rolex, Seiko, And Omega
How wear and tear makes for the ultimate storytellers
I like watches beaten up! Well, some of them. By "beaten up", I mean watches that have aged well as a glorious result of daily use. There aren't that many watches around that can take wear and tear well. The ones that do, however, gain a certain charm and character that is unbeatable. It breathes life into the watch and makes it a great storyteller. We live in a world where we want to keep our watches in pristine condition. Dents and scratches are like punches to the gut to most watch enthusiasts. But as I get older, I find myself increasingly attracted to watches that profit from the charm of signs of use. It's all about vintage charm, storytelling power, and the carefree joy of daily wear.
Every first scratch and dent takes an emotional toll for most watch lovers. I remember almost all of them vividly. And it's not even that I specifically remember when or where they happened… What I do remember is the feeling I had when I found out that one of my timepieces was scarred forever. Especially when you are very keen to keep your watches in very good condition, dents and scratches can feel like Mike Tyson in his prime sending you flying across the ring. The pain of the impact often depends on the value and the certainty of a watch staying in our collection indefinitely. If you plan on selling a watch, a big scratch can hurt both the resale value and your morale. But if you plan on keeping a watch, chances are you will find peace with more dents and scratches over time. But what about the models that actually increase in charm with every scar? That's what we are after in this story.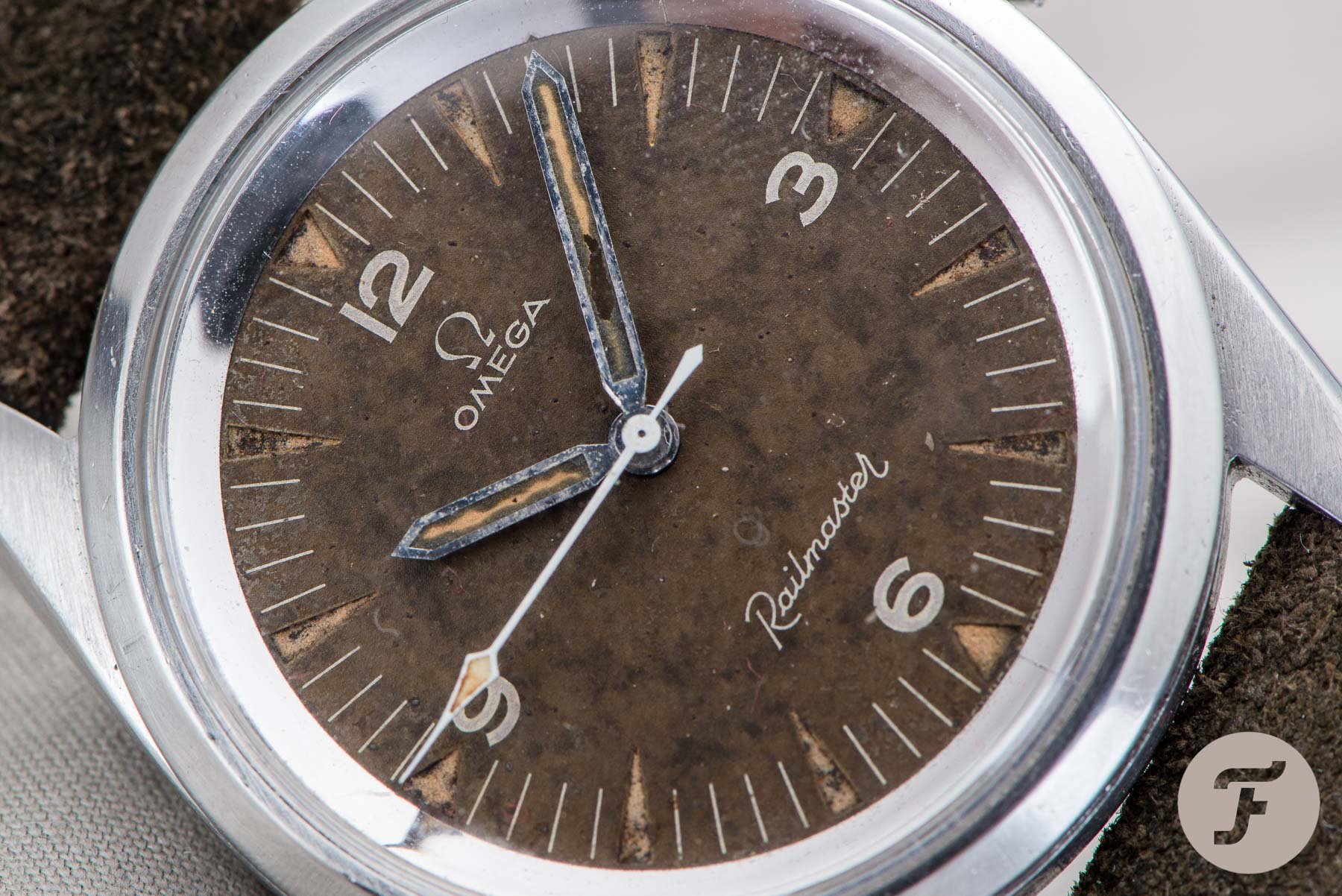 The ultimate personal storytellers
What I love about watches that have wear and tear is that they tell a story. Yes, every scratch, every dent tells a story. The first might be one of frustration, but as the watch collects more signs of wear, it tells you a personal tale. If you find acceptance in the fact that your watches will pick up wear and tear along the way, there is a romance to them that will build over time. Potentially, it will be the story of multiple generations within your family. If ever there were a valuable story, it's that one. My dad bought his Omega Seamaster De Ville in 1966 and has been wearing it ever since. One day, I hope to be able to wear it, and later in life, I hope to pass it on myself. This is the type of storytelling that makes watches more than just instruments that tell the time.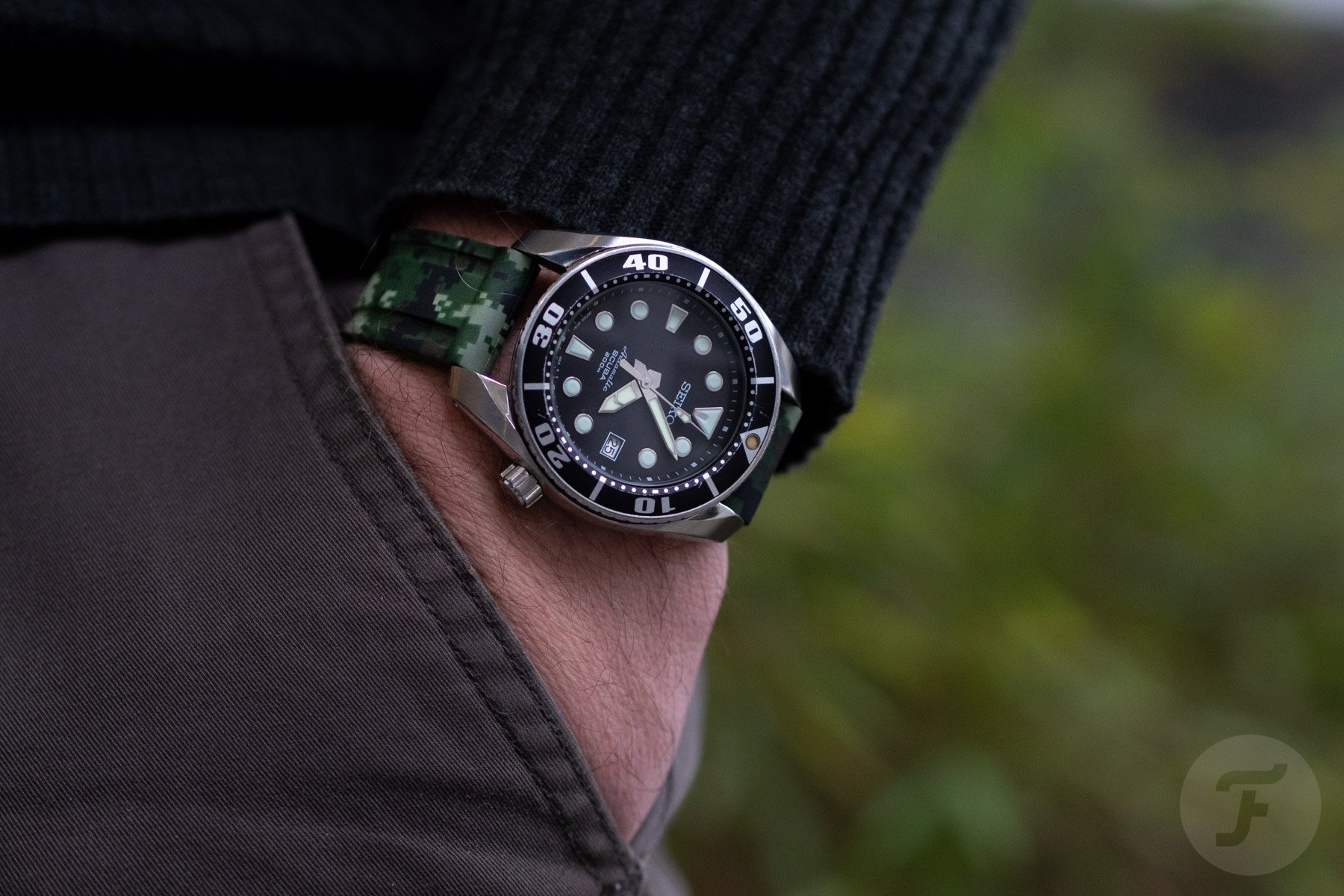 But if we zoom in a little more, there is the story of the individual dents and scratches. Every scratch relates to a specific moment in your life. Some of them are important, and some of them are completely random. But the funny thing is that many of us remember the random scratches as well. I can tell you stories about my first-generation Seiko Sumo SBDC001 that picked up some scratches gracefully over the years. The main scratch, however, is located right next to the lume pip between 11 and 12 o'clock. When I first noticed it, I was pretty frustrated for some time afterward because it was the first really visible scratch. But it actually happened while I was at a concert in Amsterdam, and that fact alone gives the watch a great story that is easy to remember.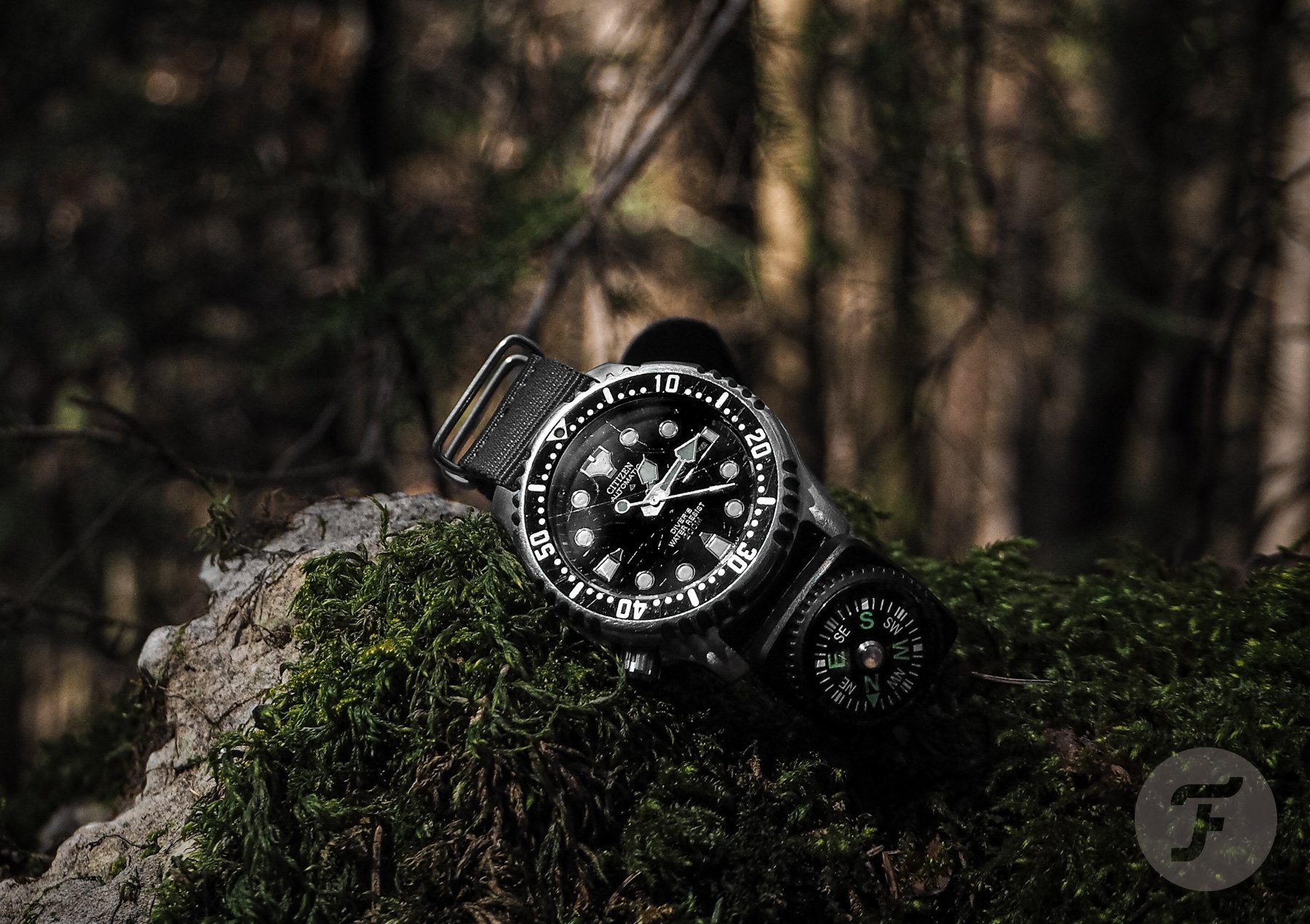 What if it's someone else's story?
When it comes to the charm of vintage watches or watches that have collected wear and tear along the way, opinions differ. Not everyone is a fan of wearing a watch that has been beaten up by someone else or multiple owners before you. If you talk to the people on the Fratello team, you will get different answers. Some of the team prefer to buy new watches, and some people love the power of vintage timepieces. Beauty is in the eye of the beholder, of course. But what we all love is that a watch comes with a certain background.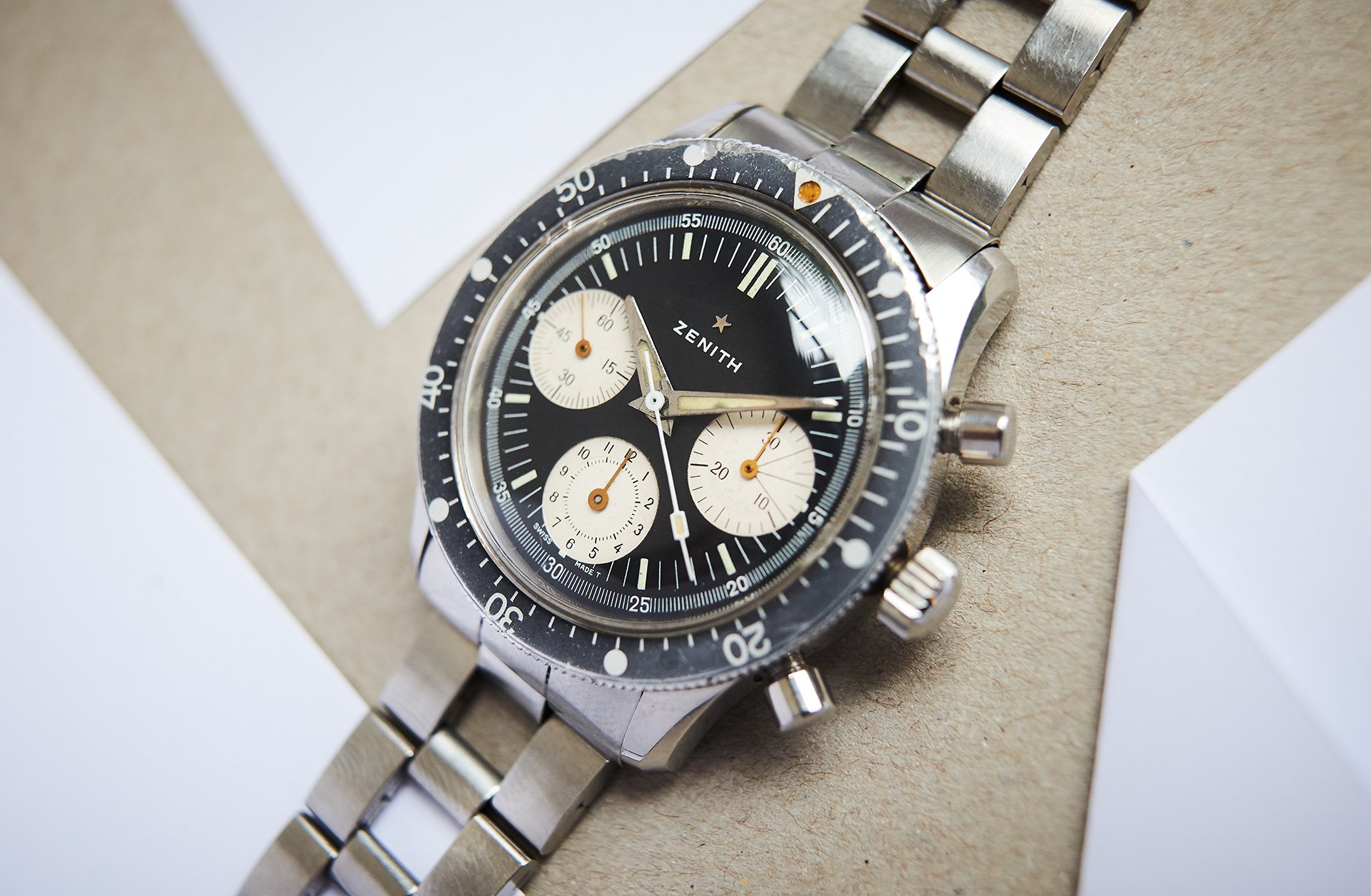 We all love it when one of you shares your story in the comments section or in a personal e-mail. If you have a chance to buy a vintage watch from someone who has had it for a long time and it comes with an extraordinary life story, that is worth so much more. When a watch has been in the possession of multiple owners, it might even get more interesting. The challenging downside of it could be that you might not be able to track down all of the previous owners. In that case, a large part of its history will remain a mystery. But there's nothing wrong with that either. Just the simple fact that a watch had a life before it joined your collection can be a nice realization.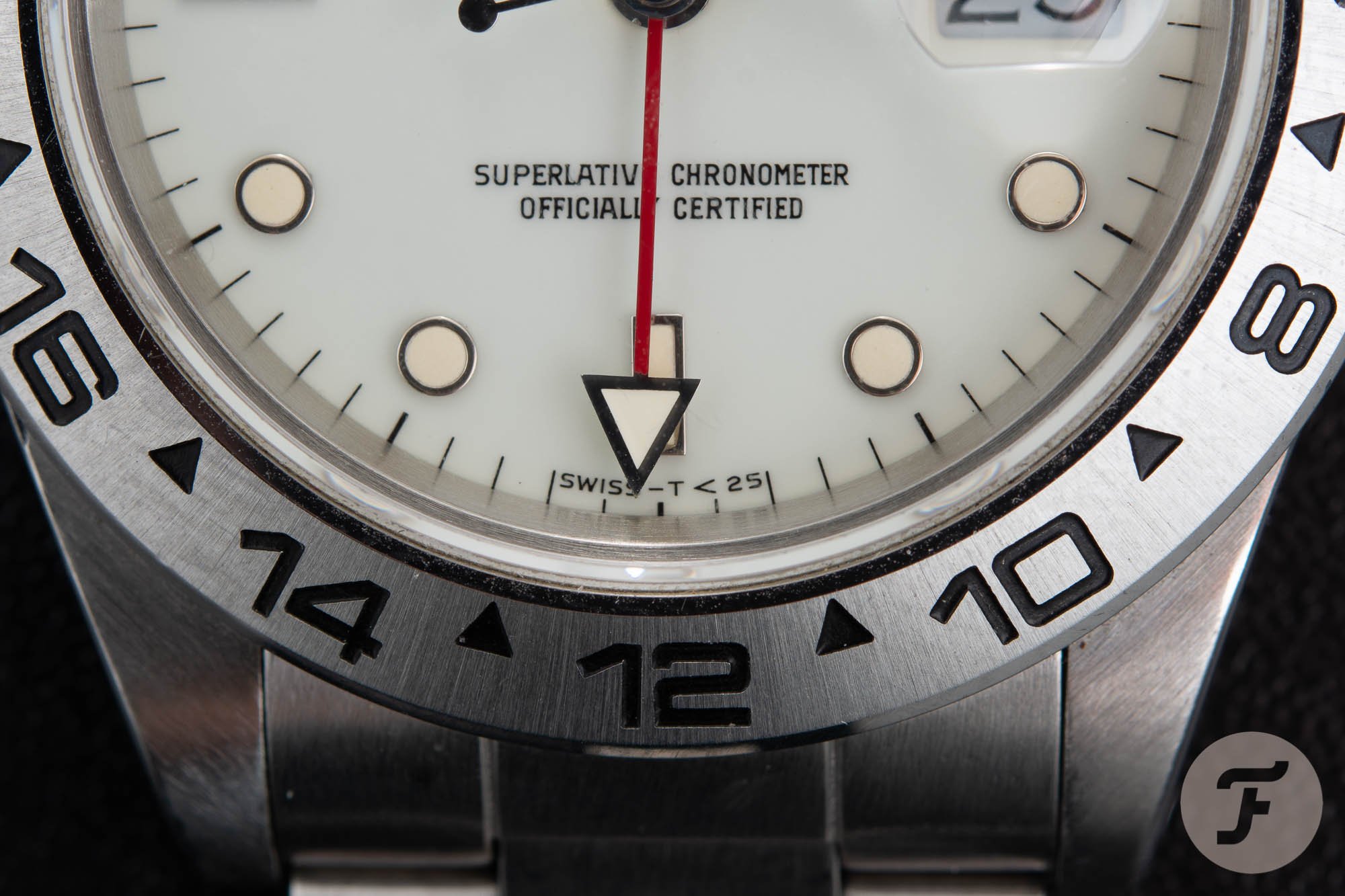 The appreciation for vintage charm
Having said that, "vintage charm" can be defined by different things. It's not just the wear and tear that defines vintage charm. Obviously, there are iconic watches owned by famous people that fetch top dollar at auctions. We all know that adds provenance to a watch that people will gladly pay for. But another interesting effect that adds value to watches is production defects, from tropical and spider dials to Pink Lady and ghost bezels. Especially in the wonderful world of Rolex, the premiums that are paid for vintage flaws are remarkable. While the market is often driven by scarcity, sometimes it goes hand in hand with a truly amazing-looking watch. A good example is the Rolex Explorer II ref. 16550 with its beautiful cream dial. If you want one, be prepared to empty your bank account, as you well know.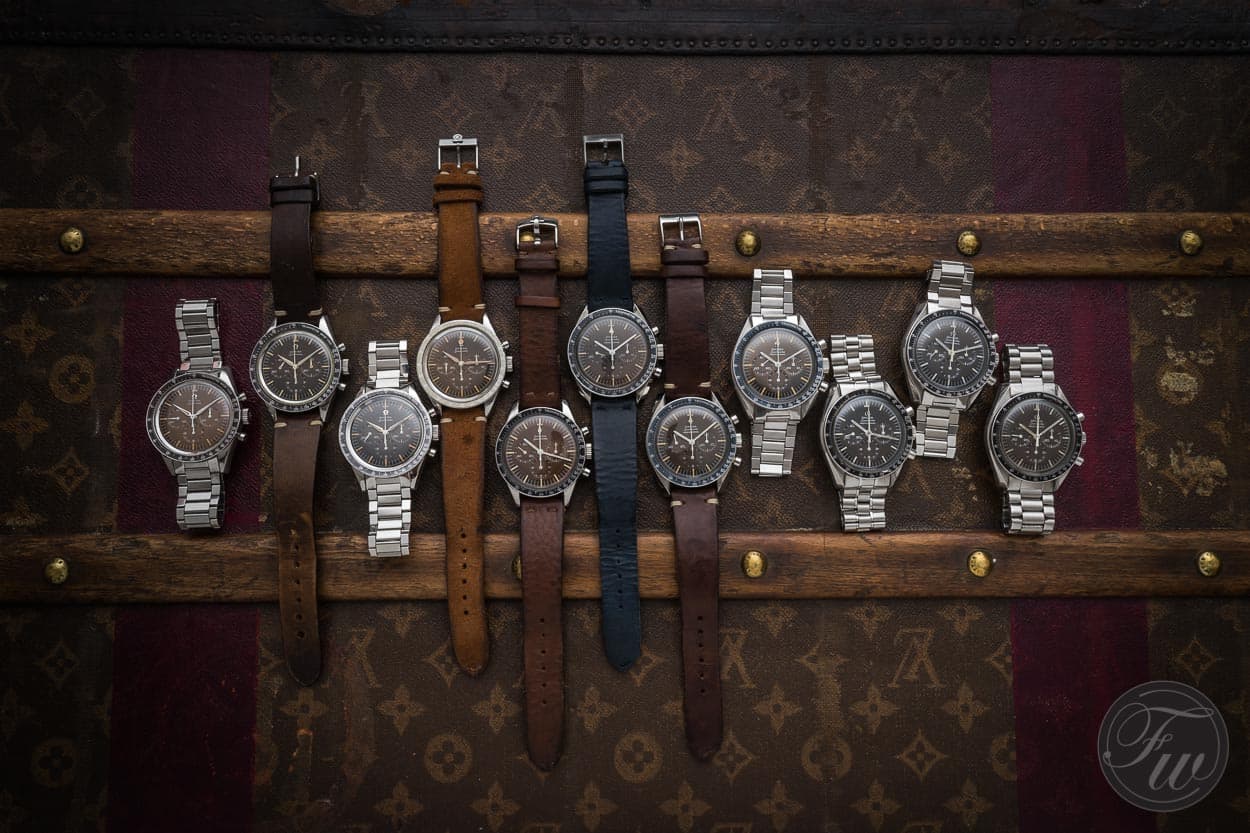 While I am also a sucker for defects and things that actually look better by chance, that's not the big question we're considering here. It's about paying for wear and tear because you feel it gives a watch more charm. Would you pay good money for a watch if it looked better in your eyes because of the scars it picked up along the way? And if you got it, would you not be tempted to bring it to your watchmaker to have parts replaced to fix the overall appearance? I can honestly say that this has become a bit of a healthy obsession for me. What are some of the watches that I would like to add to my collection because of their vintage, worn-down looks? It's an ongoing search because there are so many, but there are definitely a few that stand out immediately.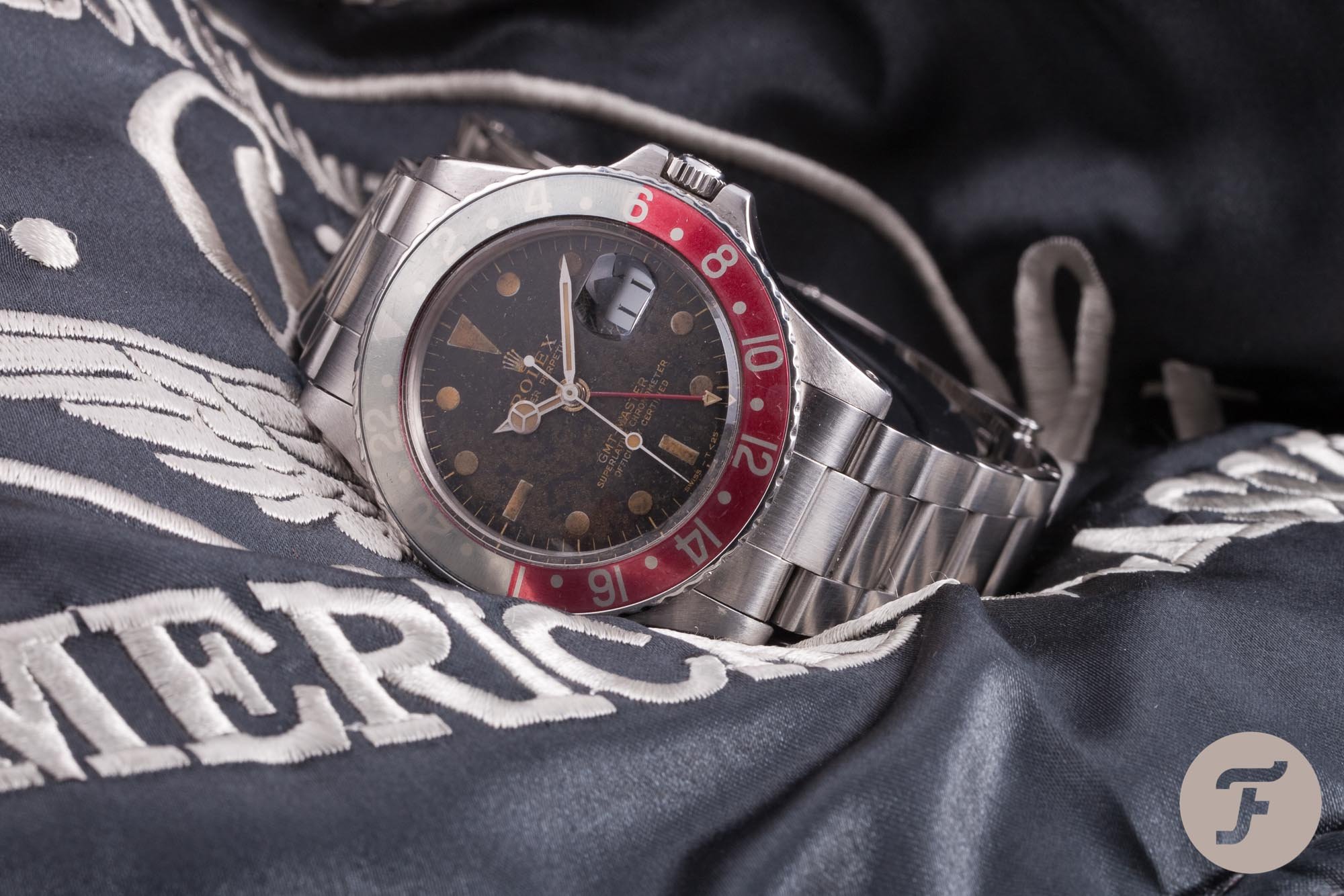 Rolex GMT-Master ref. 1675
The Rolex GMT-Master ref. 1675 is at the absolute top of the list. I love seeing a beaten-up 1675 with a jangly bracelet, a discolored bezel, and aged lume. There is something so incredibly appealing about seeing one on someone's wrist. As some of you might know, I often prefer vintage or neo-vintage Rolex models because they have a lot of character. In my eyes, this character took a hit with the introduction of ceramic bezels for the GMT-Master II specifically. The modern version is a beautiful watch, and I definitely would not say "no" to owning one. But it lacks the charm and storytelling ability of the vintage GMT-Masters that tell that famous Pan Am story a lot better.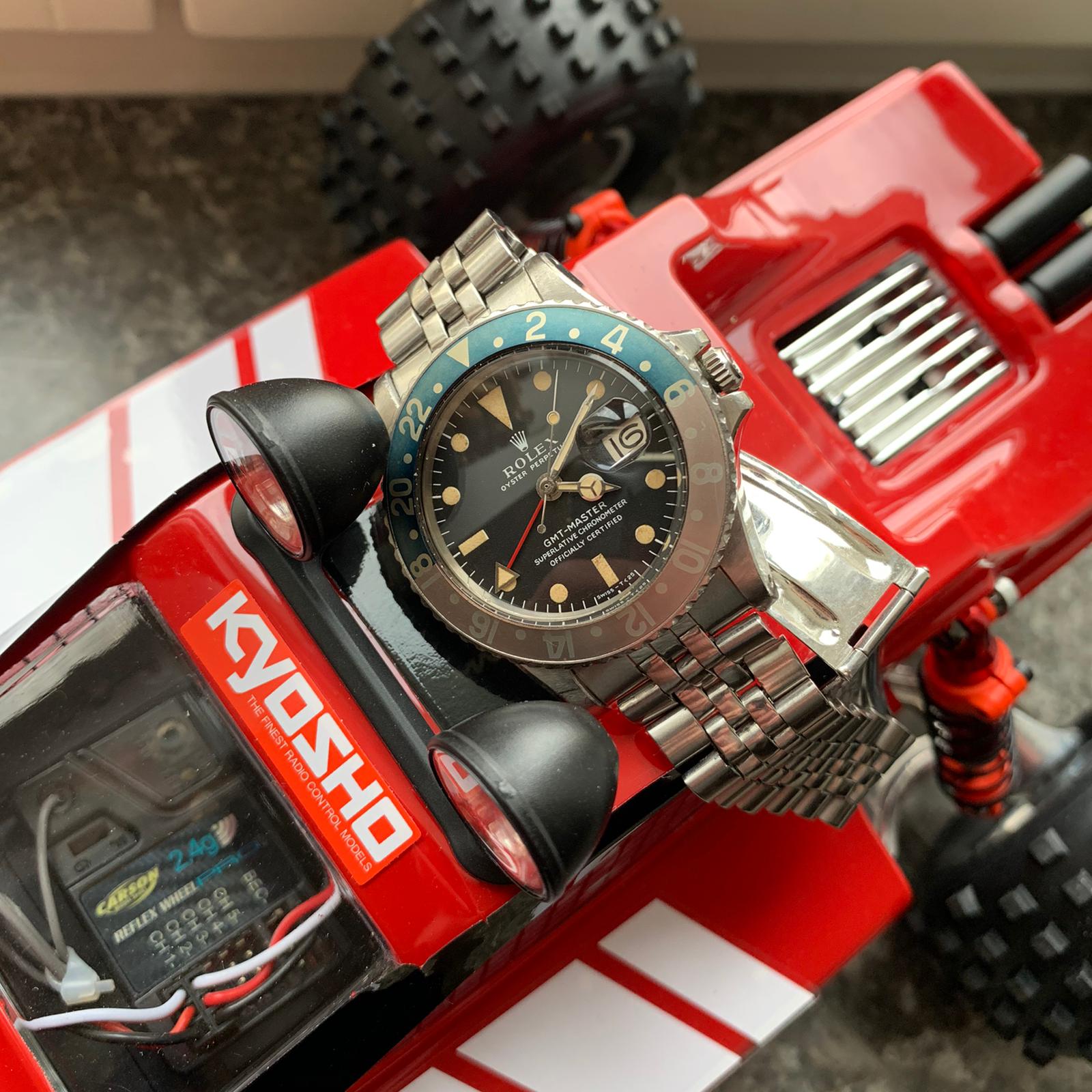 The GMT-Master ref. 1675 was in production from 1959 until 1980. That makes it one of the longest production runs of a single reference. During that long run, Rolex initially produced the GMT-Master with gilt dials from 1959 until roughly 1966-67. The later models featured matte dials. While the gilt dials are obviously brilliant because of their instant vintage appeal, I would say the later matte-black-dial models are my favorites as they carry that beaten-up presence very well. Get one with a discolored and worn bezel, and the look is just brilliant. Deciding which is the "right" bracelet is a personal choice, but a Jubilee bracelet does increase the star power even more. But it would be wise to pick one with a Jubilee bracelet in good condition that you can wear regularly. This is something an Oyster bracelet is generally better equipped for. Either way, this GMT-Master is the absolute king of wear and tear.
Seiko dive watches
The second is not just one watch. Seiko has produced a string of brilliant dive watches that look amazing as a result of daily use, or daily beating, for that matter. The first models that popped up in my mind immediately are the SKX007 and 009. As the ultimate beater watches, they are still incredibly popular with a large crowd. As such, they are often pushed to the limits of daily wear, which includes collecting dents and scratches. And they still look great. But it doesn't begin or end there. Nacho proudly owns a Seiko 7002 dive watch, and that looks incredibly charming all beaten up. If you read Nacho's brilliant article, you will find out that it looks a lot better in through-the-wringer condition than it looked restored.
Other great examples are the early Seiko dive watches. Fratello's own Michael Stockton owns quite a few of them. From his collection, the 6215-7000 and the 6159-7000 are vintage stand-outs that look amazing with their scars. In particular, the 6215-7000 that Mike owns is special. It's missing the lume pip, and the bezel has scratches, but in combination with the hour markers and the aged lume, it looks brilliant. While Mike's 6215 is in great condition and only needed a new crystal, other more-beaten-up examples also look the part. And there are so many other models too. The famous Seiko Turtle is another one of those iconic watches that also wears its dents, dings, and scratches proudly. There is something about Seiko dive watches that only makes them look better over time if they've aged gracefully.
Omega Speedmaster "Moonwatch"
Vintage Omega Speedmasters are also amongst the best-looking watches with a lot of traces of everyday use. While I love seeing a vintage Speedmaster in great condition, I have found a special place in my heart for Speedmasters that have a great deal of wear and tear. While the early pre-Moon Speedmasters are often the models that "profit" the most from aging, it is definitely not limited to them. Any heavily worn vintage Speedmaster with a faded bezel packs a ton of charm.
Add a jangly vintage Speedmaster bracelet, and you have something that not only looks but also feels very special. And if you are in the lucky position to own a Speedy with an aged, discolored dial, the vintage appeal increases, making the Speedmaster an absolute vintage jewel. A good question is whether you would prefer a vintage Speedy in good condition or in beat-up condition. The easy answer for me is "in good or even great condition" as that is the Speedmaster at its absolute best. But I wouldn't mind wearing an aged 145.022 if it were available for an affordable price. But that definitely comes after the 145.022-076 that is at the top of my vintage-Speedmaster list.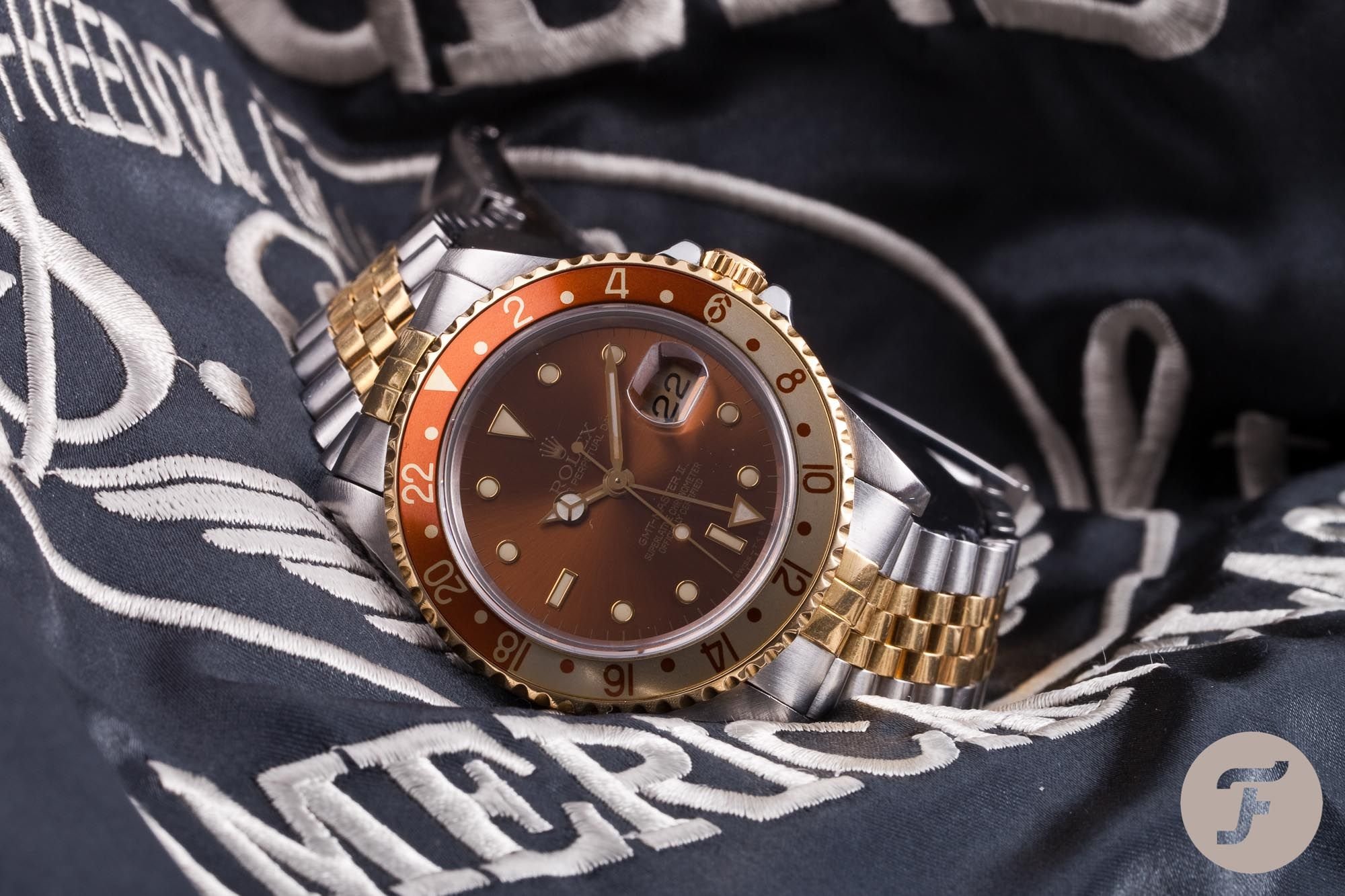 Final thoughts
I understand that the charm of these watches is not for everyone, and generally, we do not focus on watches that look all worn and beaten up. The fact that it was tough finding pictures in our archive of watches that have been through the wringer is proof of that. It makes total sense. Overall, I would also opt for watches in great condition 99% of the time. It's just what makes them attractive and closest to how they were released years ago. But that beat-up GMT-Master ref. 1675 would be a very welcome addition to my collection sometime in the upcoming years, with the GMT-Master II 16713 "Root Beer" right behind it.
Now I'll gladly pass the question to you. Do you have any watches you love that look great with a lot of wear and tear? Please let me know some of your favorites in the comments section!