Wrist Game Or Crying Shame: Bulova Oceanographer Snorkel 666 Devil Diver
Would you visit the underworld vintage style for €1,235?
We're back with another episode of Wrist Game or Crying Shame after a one week hiatus. This week, we go vintage with an original Bulova Oceanographer Snorkel 666 Devil Diver. Before we do…
The last time we got together, I showed you a beautiful '90s Vacheron Chronograph. Folks, you crushed hard on this one and gave it overwhelming support on the way to an 86% win. What a rush! Well, after several weeks of living in rare and expensive air, it's time for us to visit the dark side. This week, we look at a vintage Bulova Oceanographer Snorkel 666 Devil Diver. Let's see if you're willing to make a deal with you know who for this one.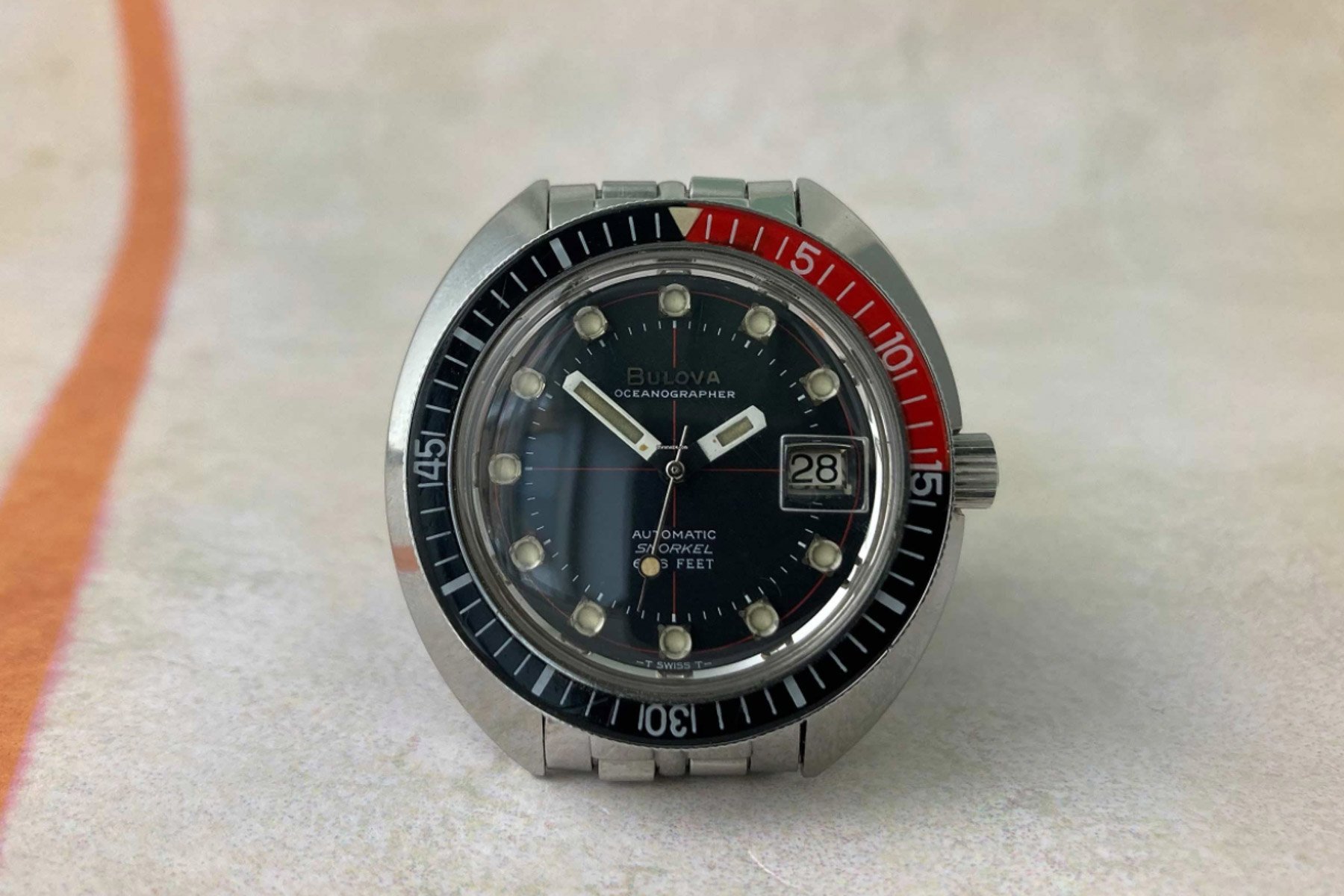 The Bulova Oceanographer Snorkel 666 Devil Diver
It's hard to believe that it was way back in 2016 that I first wrote about the Bulova Oceanographer Snorkel 666 Devil Diver. I picked it up earlier that year in the USA for something silly — even at the time — like $450 off of eBay. The watch was introduced in the late '60s with all kinds of marketing behind it. The print espoused its toughness along with the battery of tests Bulova devised to ensure each and every one was ready to go. For $95 at that time, this was a pretty sweet deal. Nearly 50 years later, forum fanciers also sung its praise as one of the best vintage bargains around. Bulova — now owned by Citizen — even woke up and reissued a very faithful (albeit larger) version that Balazs checked out last year. The bottom line is that he came away impressed with this c-cased diver.
My sultry-voiced teammate from the land of csípös brought up both the new and old Bulova Oceanographer Snorkel 666 Devil Diver on our last podcast and it got me thinking. I thought about checking in on the usual sites to see where values are for the originals. Things have most definitely changed, but I wouldn't say the situation jas gotten out of hand. What was once a €500 (or dollar) watch has now more than doubled. That's ok, but the biggest change is that good pieces are harder to find. These were divers, after all, and that means that many were put to the test and often show the results of such wear.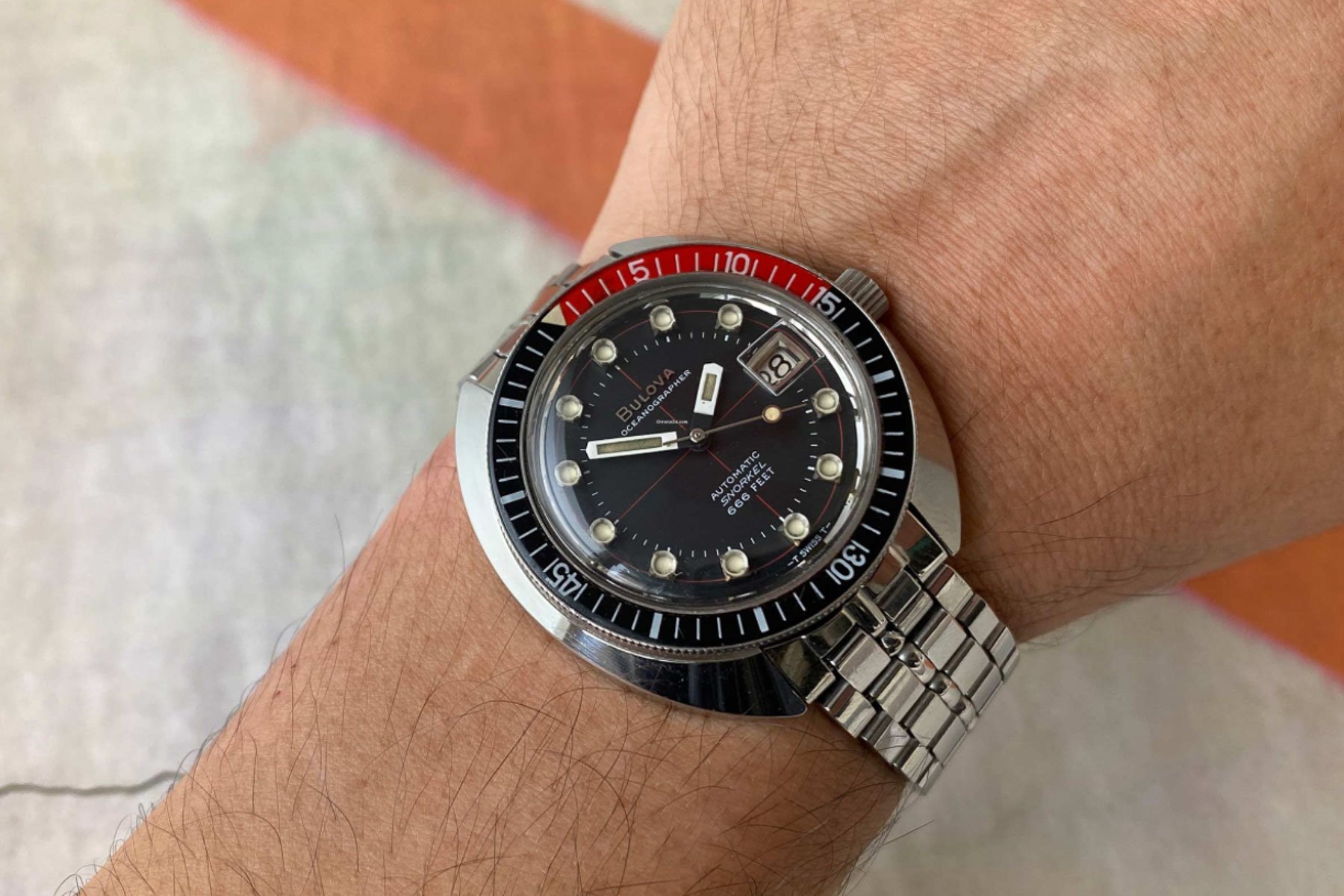 Why is this Bulova so special?
I'm with the rest of the herd when it comes to praising this generation of Bulova Oceanographer Snorkel 666 Devil Diver. Firstly, it comes from a trusted brand. I think that adds a bit of panache even if the brand was like Hamilton in making everyday accessible watches. Second, the watch used an in-house automatic movement called the 11 BLACD. We're all in-house snobs, right? Thirdly, it's right around 41mm in diameter and that should quiet the, "yeah, it's vintage but it's too small" gallery. Finally, and most importantly, this watch is a damn carnival for the eyes.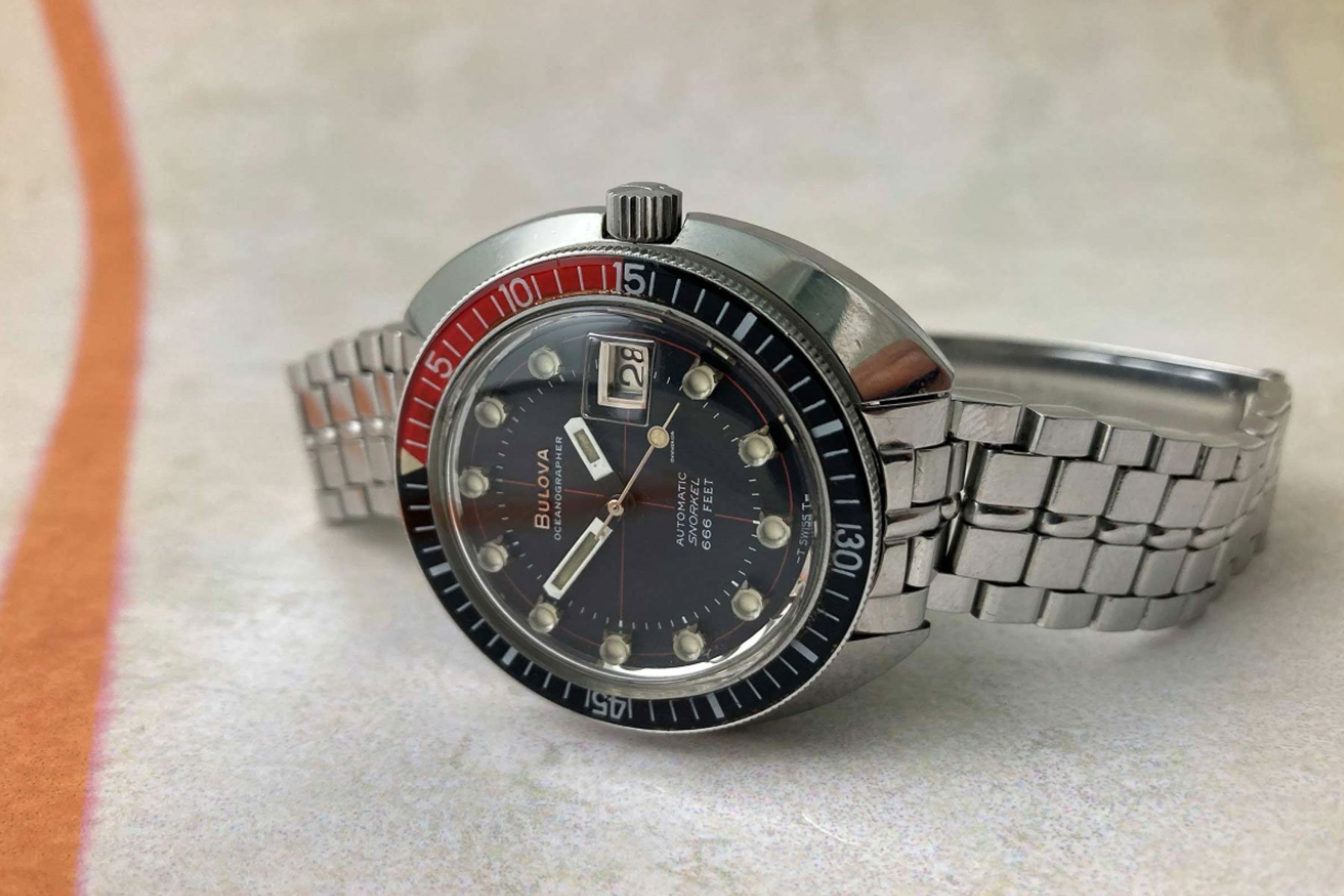 Peep those indices! The Bulova Oceanographer Snorkel 666 Devil Diver ranks up there with the best indices of all time with its jewel-set tubes of whatever semi-clear material. But here's the thing, it wasn't a one-trick pony. The Bulova has a really cohesive design, a sweet color palette, and a sexy unidirectional bezel. Honestly, I'm guessing some project leader had compromising photos of a higher-up at Bulova because they got away with all the goods on this watch. Fat lumed hands, a signed crystal, and a dynamite bracelet came as standard.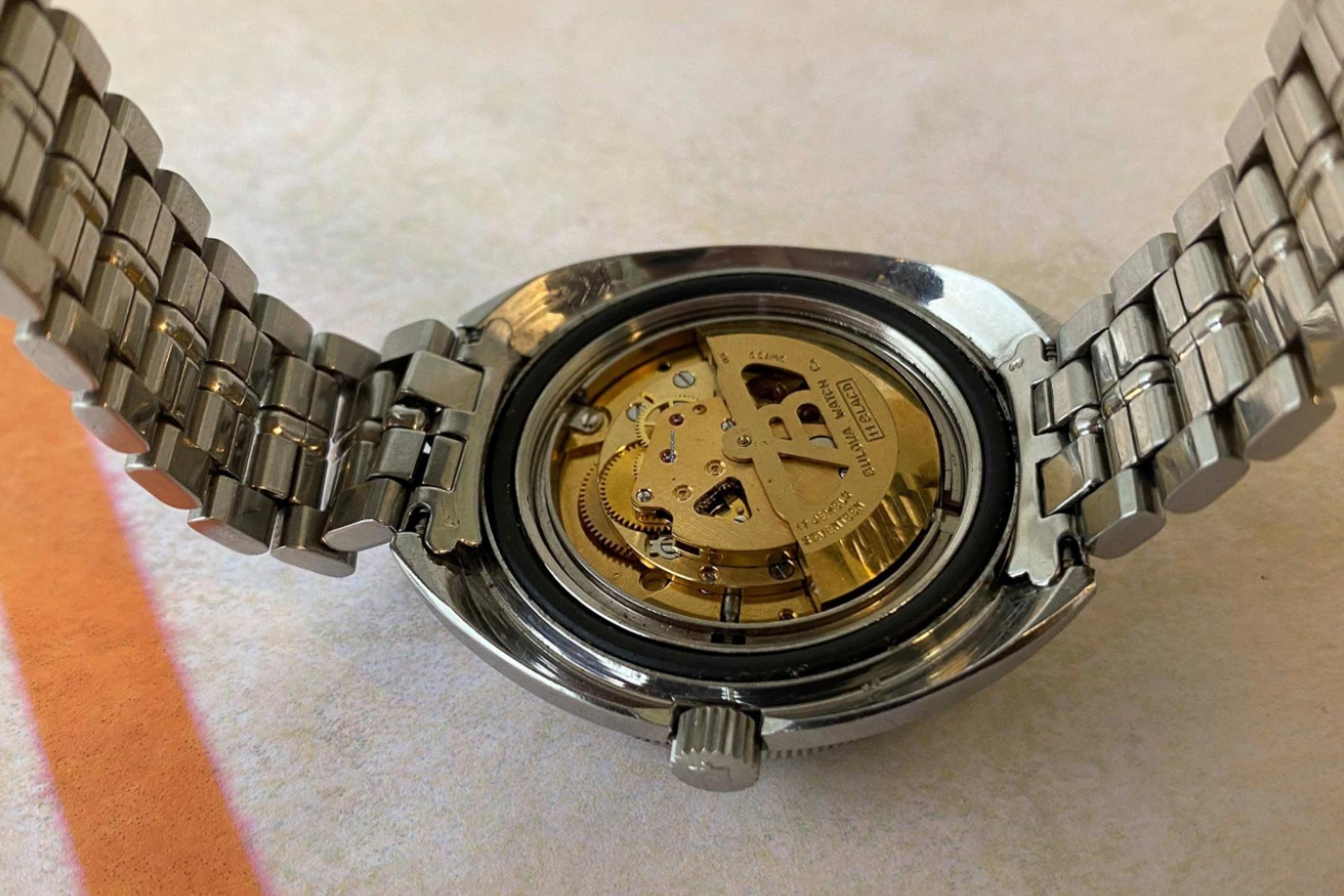 Today's candidate
I sifted through some questionable pieces on both eBay and Chrono24 until I found today's Snorkel on the latter site. The seller owns the watch and pics and comes to us from Barcelona, Spain. We have what looks like a really lovely piece complete with its bracelet and original acrylic crystal with magnifier. From here, the somewhat fragile bezel inlay even looks good. This model sports the Accutron logo on both its clasp and crown, so I will chalk that up to a slightly later version. The seller tells us that all is well with this watch and lists it for a firm €1,235.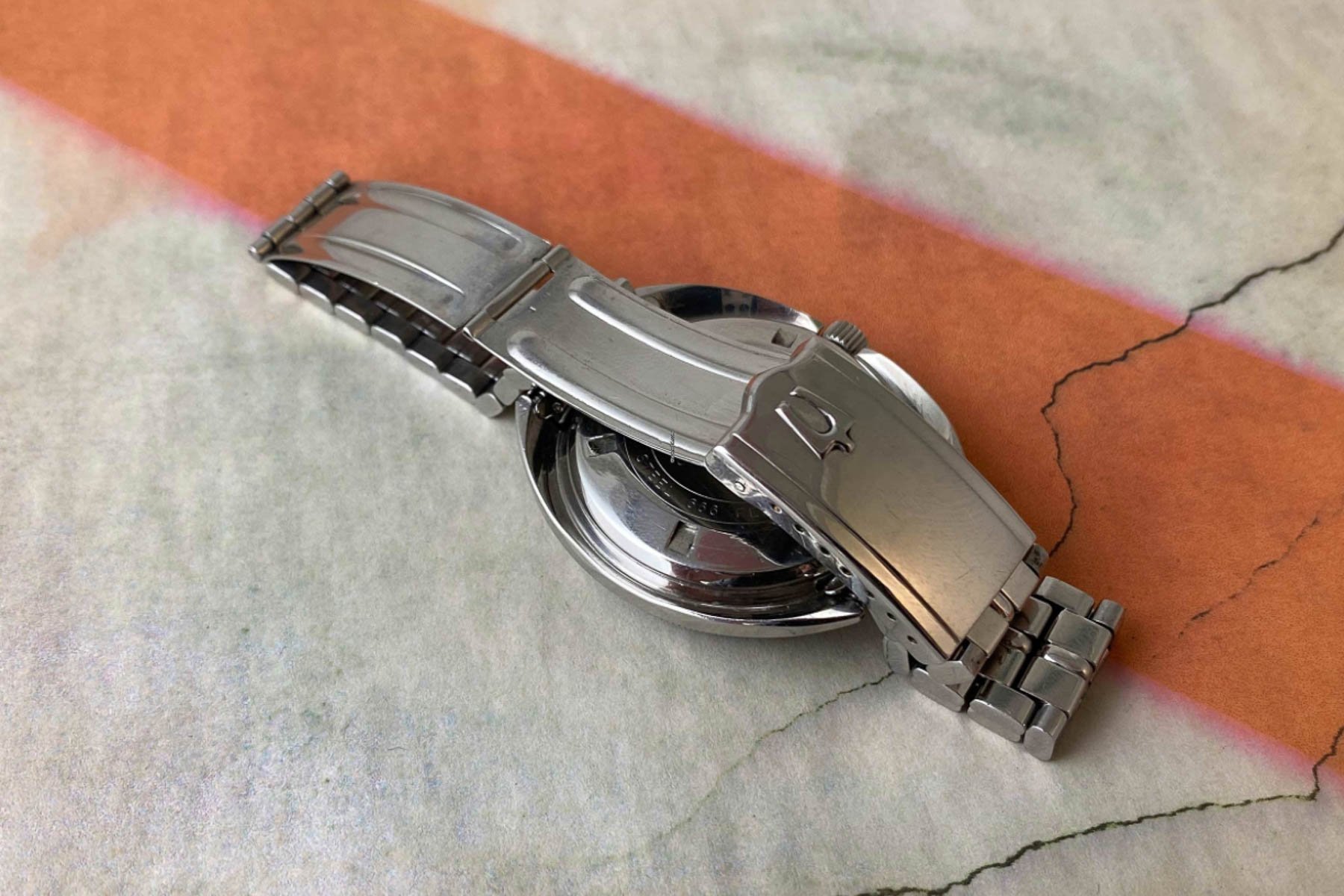 Folks, a watch like the Bulova Oceanographer Snorkel 666 Devil Diver is still what I'd call good value. Swiss-made divers from this period with this much style aren't a dime a dozen. Like I said, maybe the brand has a little to do with the lower values or the c-case. Then again, a comparable DOXA SUB from the era costs a lot more without real quantifiable differences. And that brings us to voting time. What will you choose when it comes to this Bulova?
Bulova Oceanographer Snorkel 666 Devil Diver