Wrist Game Or Crying Shame: The Rolex Datejust 18K
Will you choose this understated understudy for €11,490?
Welcome back to Wrist Game or Crying Shame. This week, we focus on what I'd call an overshadowed watch. The Rolex Datejust 18K is here. But first…
Last week, we looked at the TAG Heuer Carrera Telemeter from back in 2015. I mentioned that this watch kicked off a series of glass box pieces, but was a bit of an oddity styling-wise. You didn't seem to care at all, though, because this watch rolled to an 83% Wrist Game triumph. We switch things up in a big way today, though, with a look at the Rolex Datejust 18K.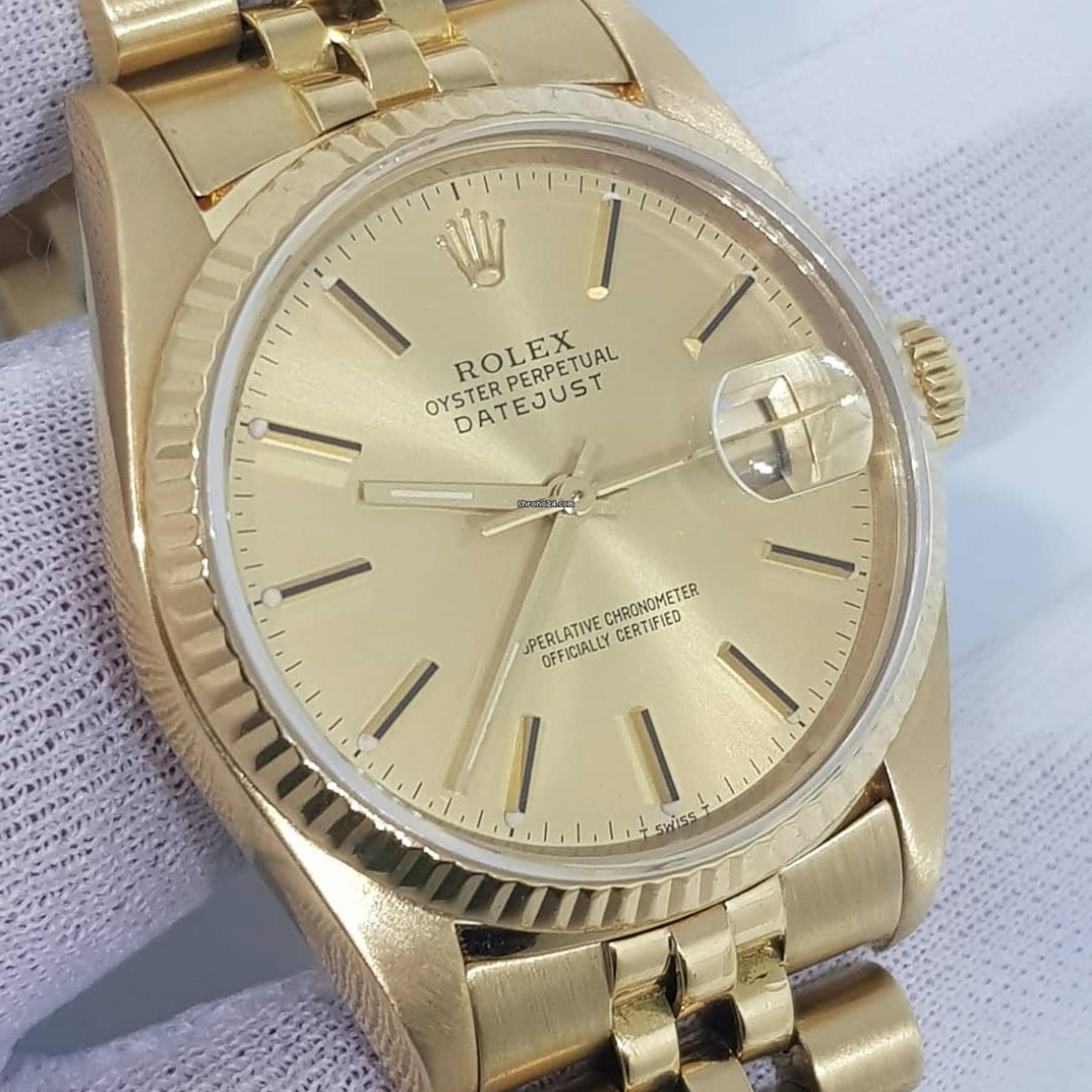 The Datejust 18K has internal competition
At times, there are products that are simply so powerful that they leave no room for competition. It's even more surprising when the power is so great that watches from within the same brand don't stand a chance. The Rolex President, aka Day-Date, is one such example of a watch that trumps everything in its class. The Texas Timex, as it was once called, is the gold watch of gold watches. Yes, it's flashy and loud, but it lives in a world all its own. Is it any wonder that the Rolex Datejust 18K gets so little copy?
When I was younger, I honestly thought that the Day-Date was a subset of the Datejust. After all, the watches look really similar. Visibly, the big difference between the two is that the former piece has a day display at 12:00. The other difference is the bracelet. The Datejust 18K typically has a Jubilee but can be found with an Oyster. The Day-Date sports the President bracelet with a couple fewer rows of links to give it some extra power at those all-important lunches.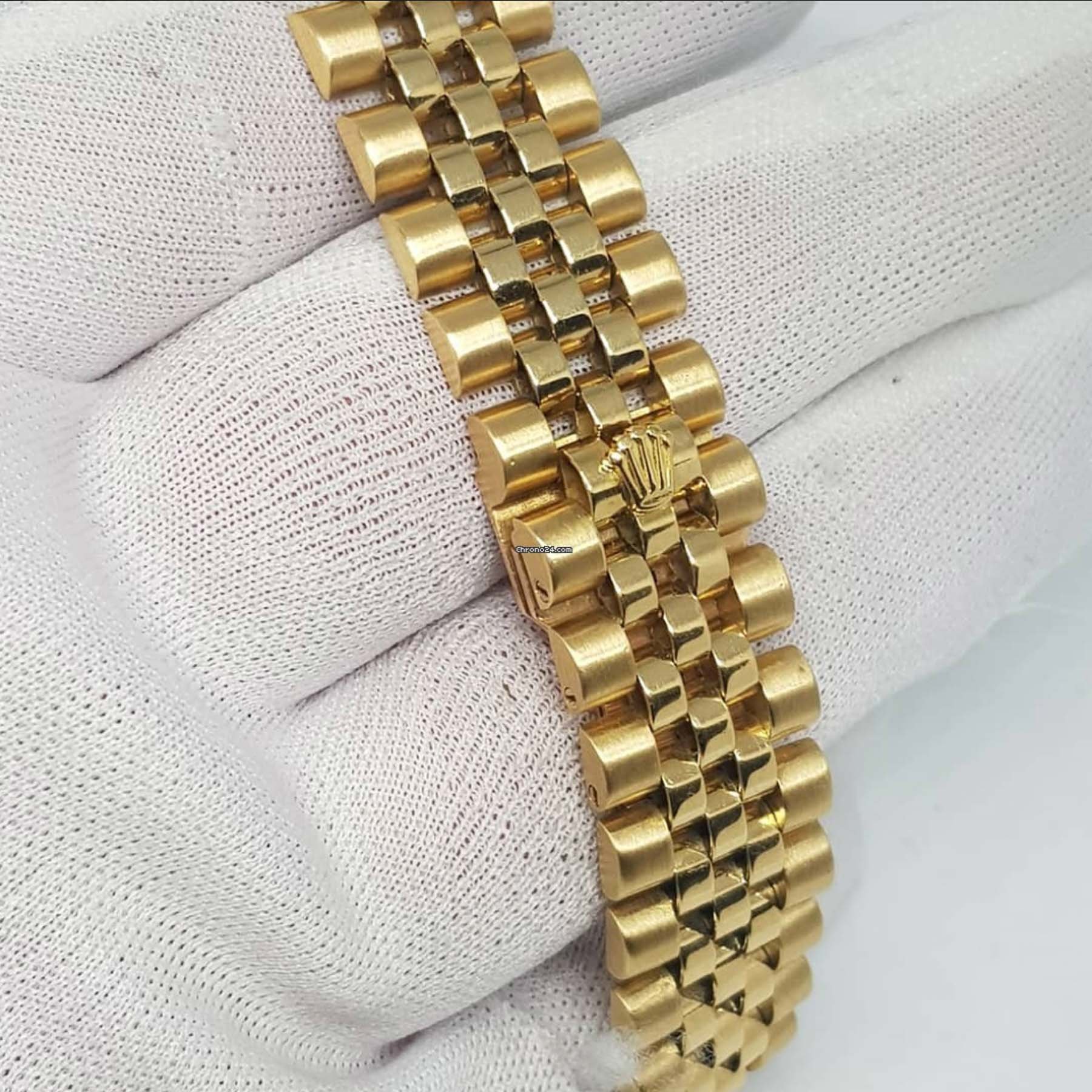 Similarities and differences with the Day-Date
A similar part is that the Datejust 18K uses a familiar 36mm Oyster case with a fluted bezel, screw-down crown, and screw-in case back. In the case of today's 16018 from the mid-'80s, we're looking at a piece with the 3035 caliber and that means a quick set date and sapphire crystal. As you can see, this one has a gold dial, but there were plenty of other options available.
Several of us on the team have developed a real taste for gold. There are several Moonshine Gold Speedmasters within our ranks along with other yellow-hued pieces. What is missing is gold-tone President, but we rarely go a month without discussing them. Now, I do own an 18k gold Turn-O Graph and I love that watch. Still, when I think of a Day-Date, I do find myself perusing the Datejust 18K section.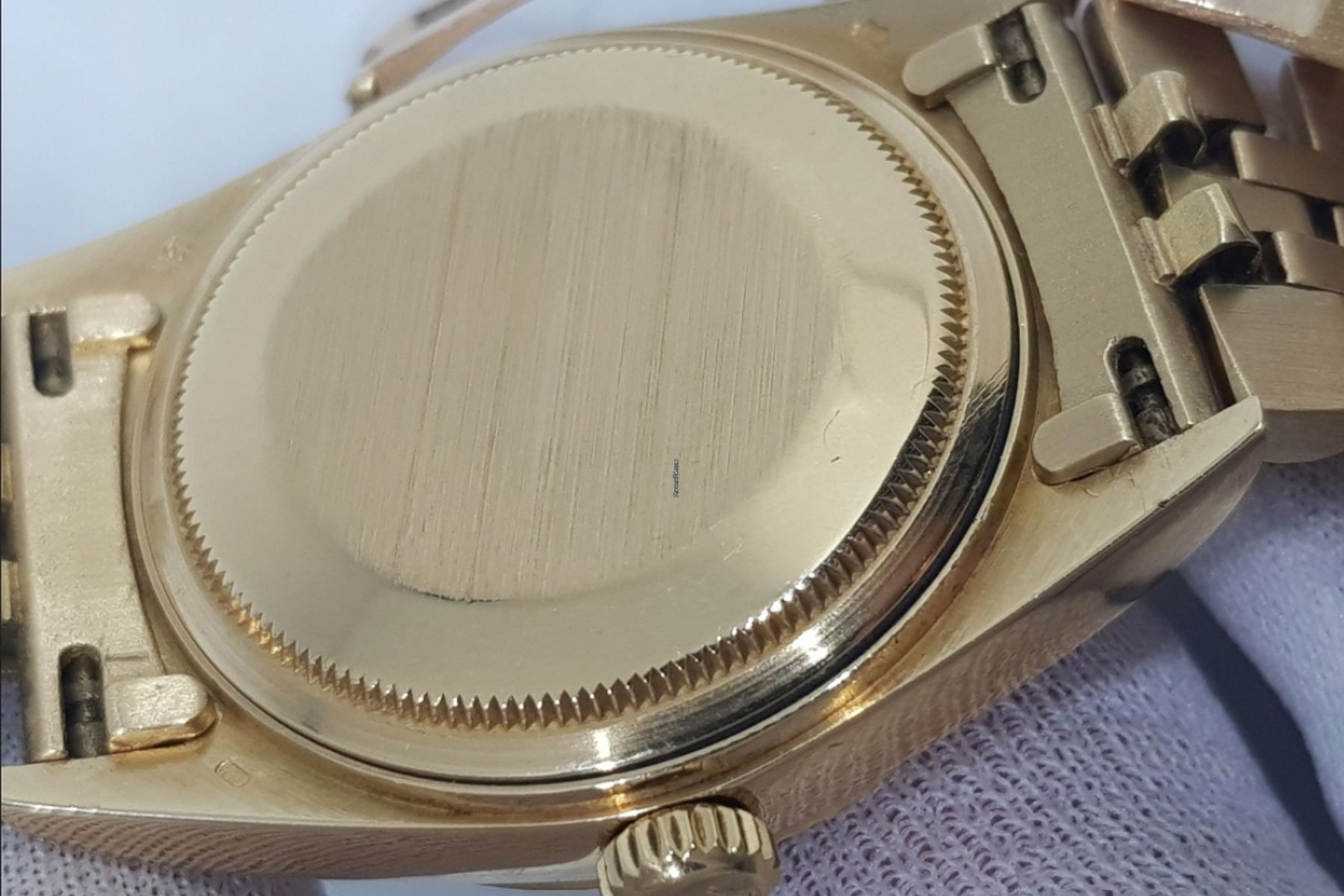 Just a bit more under the radar
The Datejust 18K is, by no means, a wallflower. It is bright and it is showy, but somehow just a bit more restrained. It's the fancy version of a stainless watch whereas a Day-Date only comes in precious metals. It reminds me of how a gold Root Beer GMT-Master feels compared to the steel version. It's the same, but different.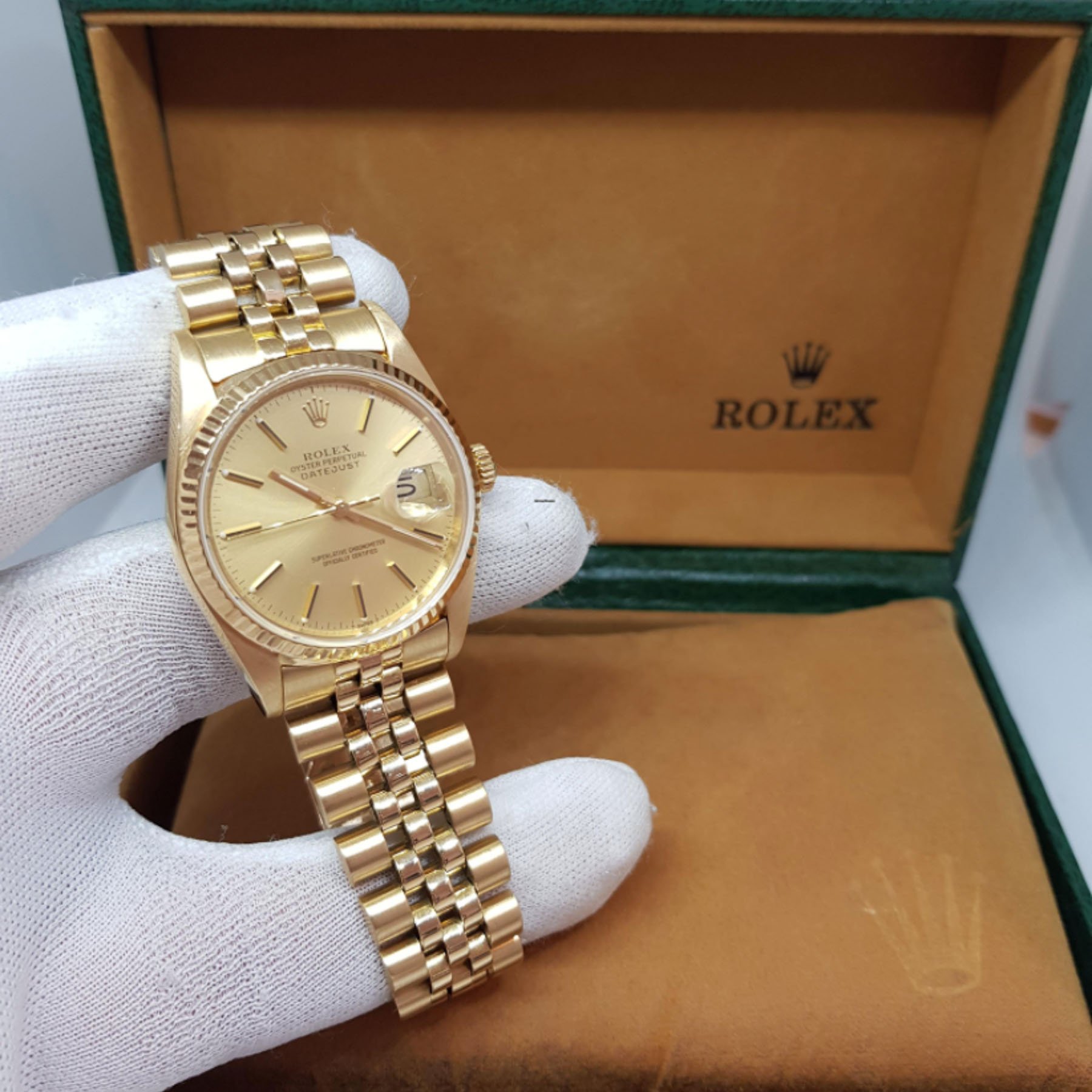 Today's candidate
Many of you will say that the Datejust 18K is just another Rolex. They all look the same and on and on. I disagree: there's something special about a gold watch and Rolex does them extremely well. This week, we see a 16018 from 1986 that is for sale on Chrono24 via the seller Massaro in Pescara, Italy. The pictures are the property of the seller. The watch looks like it's in beautiful shape and comes with its box, but no papers. It's on sale for €11,490. What do you say about this Datejust 18K?