2016 Watches – A Recap
With only a day to go, 2016 has come to its end. It was a very interesting year for the watch industry and for watch collectors. The watch industry is currently going through a rough time, but still managed to come up with some very interesting watches this past year.
State of the watch industry
2017 will likely be an even tougher year for some brands, which means we haven't seen the end of the crisis in the luxury watch market yet. The trend will now be all about how creative brands are with their new collections and, just as important, the value proposition. In my belief, for many watch enthusiasts it has become more important that you indeed get a bit of value for your money instead of buying into a bullshit marketing story. That false appeal may have worked in the past, but I am happy to see that more people don't seem to fall for it any longer. There's nothing wrong with a good story, but at least make sure it is a valid one.
Anyway, the bigger hit during 2016 came from slower sales to, basically, everywhere in the world. In the past, there was always a region or two where things went well. Follow the money was the principle, perhaps still is, but that doesn't seem to work anymore. On top of that, (Asian and Russian) tourists aren't spending as much as they did in the past in Europe (and other places).
2016 Watches
That said, I hope that brands are able to adjust their strategy from the regular annual price increases to something more creative. Although I believe you should always be inventive, not only in bad times, now is the time to make a change. Decreasing prices to a somewhat more realistic price point is not an option, as many consumers will be upset (remember Patek decreasing prices with 7% in the USA in 2015?). I am not a marketeer or product developer, but I feel that you can only come up with a new price strategy if you are offering new watches or collections.
Back to reality
An interesting example is TAG Heuer. Biver already started the transition before 2016 by focusing on new types of ambassadors (and advertising) to aim at a younger audience. Biver realized that the masses won't spend 6000 Euro on a new TAG Heuer and that a consumer will simply start looking at other brands in that price category. With the new and younger ambassadors (DJs, F1 drivers etc.) he made TAG Heuer an A-brand again in the minds of the relatively affluent young consumer. For a reasonable amount of money (under 1500 Euro), people can buy a TAG Heuer watch. Biver probably doesn't address all the die-hard collectors anymore with this strategy, but keep in mind that those are a minority and tend to focus on the pre-TAG days anyway.
Rolex Got It Right
What I also found interesting to witness is that Rolex had a lot to offer in an interesting price range with their 2016 watches. They offer the previously introduced 39mm Oyster Perpetual and also the new Air-King and 39mm Explorer models between 5000 and 6000 Euro (click here for an in-depth article on those models). However, let's not forget that Rolex is a bit of loner. There are no brands like Rolex, so it is difficult to compare any brand to them, even though everyone seem to be doing this (including the watch brands themselves). Around 30% of all searches on Chrono24 (10mio visitors per month) go to Rolex. Talk about powerful…
Rolex also released the more expensive new Daytona in stainless steel of course (retail 11.300,- Euro), which re-ignited the Daytona hype again that we saw before the 2009 recession. The Daytona has a waiting-list again (some say up to 5 years!), and clever watch sellers are able to offer you one right away, of course, if you bring at least 16.000 Euro. We covered the new Daytona in this article.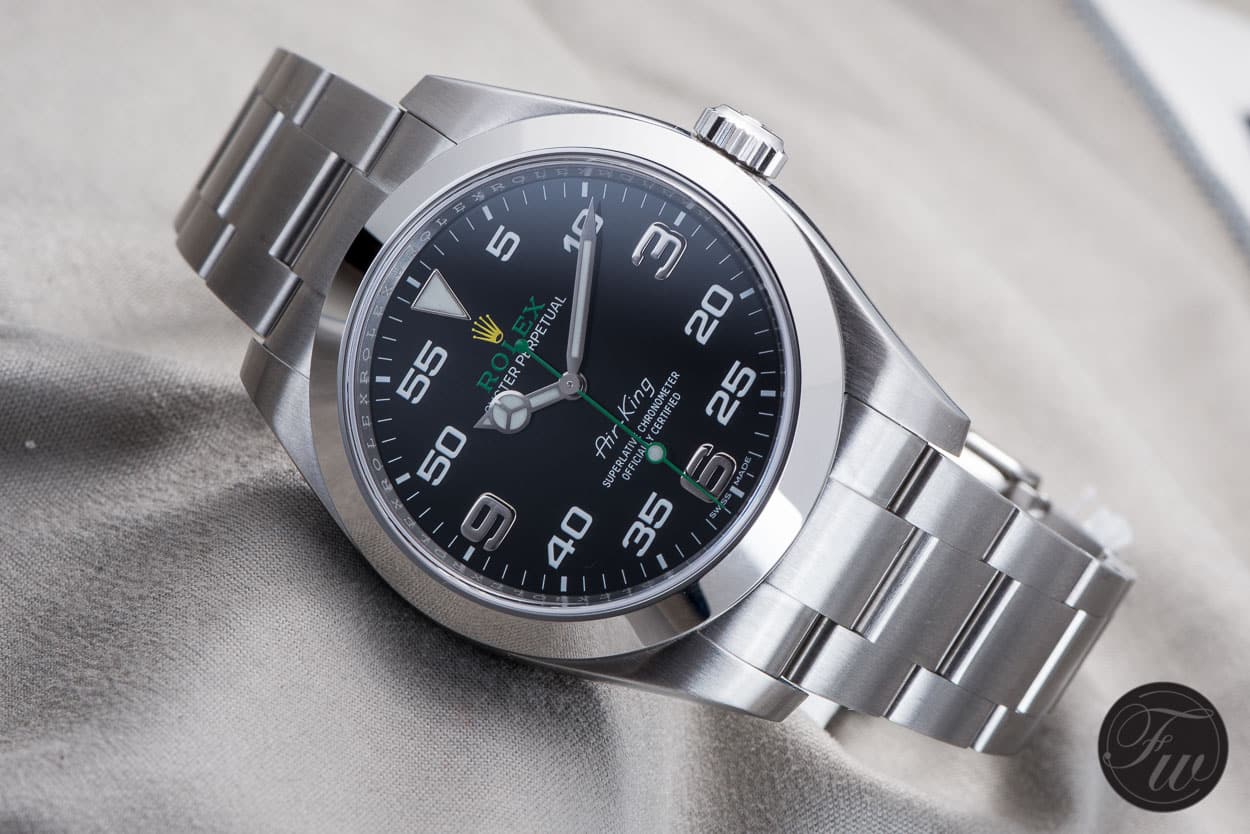 Oris And Seiko – a lot of bang for the buck
Another brand that treats us watch enthusiasts nicely is Oris. With their attractively priced Divers Sixty-Five variations they are able to use their heritage in a nice way and you receive a lot of bang for the buck. They retail for approx. 1700 Euro and they are fun and good looking watches. The same goes for a lot of Seiko offerings, including their Presage range that is new (at least to the European market) in which they offer great looking pieces for under 1000 Euro. Their re-edition of the turtle (SRP777 etc.) is not even half that amount.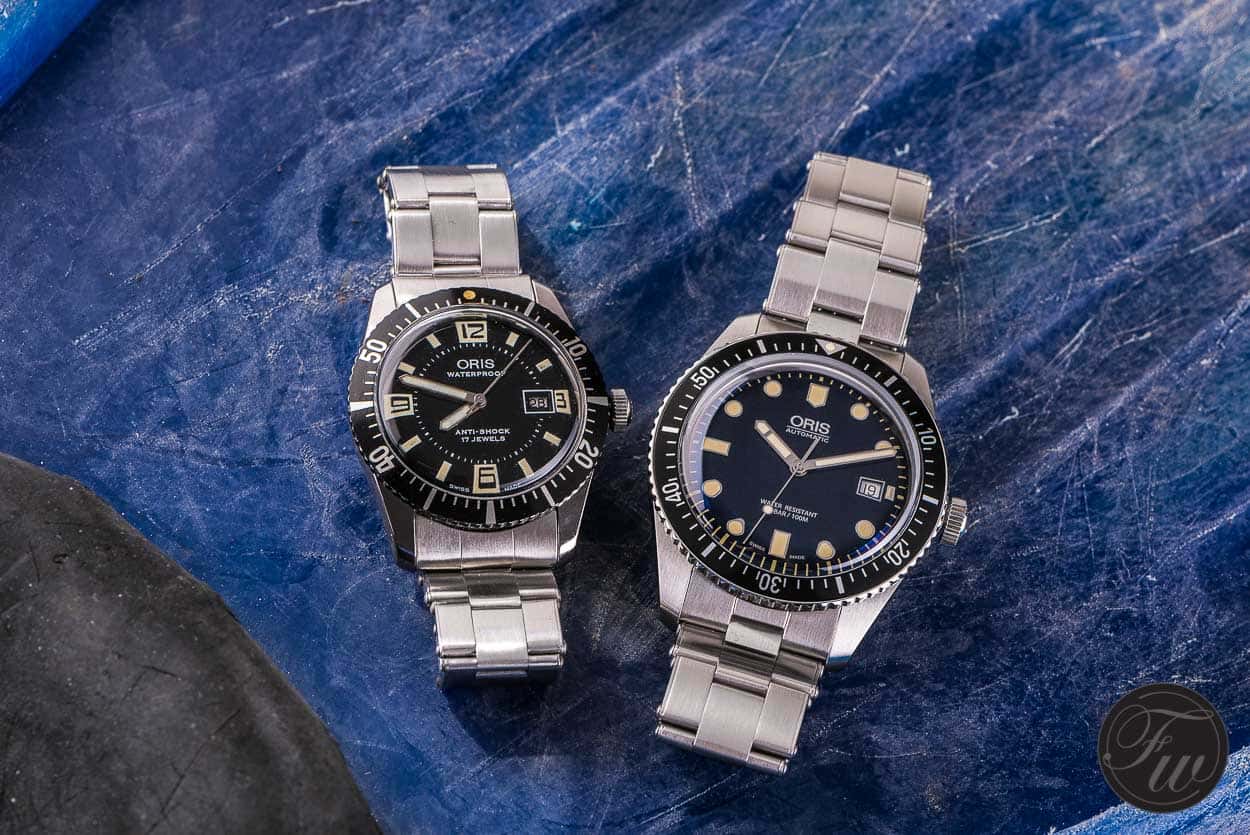 Vintage Watch Market
The vintage market flourished in the last year. There only seems to be an increased interest in vintage timepieces. Not only can we look back at the year with the highest amount ever paid for an auctioned wrist watch (the 10mio Swiss Francs Patek Philippe 1815), we also saw an increase in prices paid for vintage Speedmasters, Autavias etc. Besides that, also lesser known brands are becoming more interesting to collectors. Our very own Michael Stockton provided you with his vintage market updates, the last one just recently. We also started to cover some of the major watch auctions, with the help of our friends Roy & Sacha Davidoff in Geneva. Their watch auction reports were very well read and showed us once more how popular vintage watches are.
Linked to the vintage watch market is perhaps the pre-owned market of watches. Even though the prices of pre-owned watches seem to go up as soon as the brands do their annual price increase, it is still an interesting market to pay attention to. Again, consumers want value for money and just like the car industry, why not buy a pre-owned watch with low mileage and in good condition for – sometimes – almost 30% lower than the retail price. In some cases, when it concerns an unpopular brand or model for whatever reason, it is 50% or even more.
https://www.fratellowatches.com/vintage-watch-market-update-dec-2016/
Still Room For Haute Horlogerie
Luckily, there is also still room for the high-end of watchmaking. Patek Philippe showed us an awesome collection last year in BaselWorld. My favorites perhaps being the perpetual calendar 5327 and the chronograph world time 5930. Their 40th anniversary models of the Nautilus were, to be honest, not my cup of tea, but I can imagine there's a market for those. In all honesty, the only thing they could have done to the stainless steel 5711/1A is to construct the case the same way they did with the 3700/1A, when it was a monocoq construction and true to the porthole design.
Their German counterpart, A. Lange & Söhne came out with some amazing watches as well. The Lange 1 Tourbillon Perpetual Calendar being an excellent example of amazing, but their Saxonia Thin is just as well. Another personal favorite of 2016 in the high-end segment is the MB&F Legacy Machine x Alain Silberstein.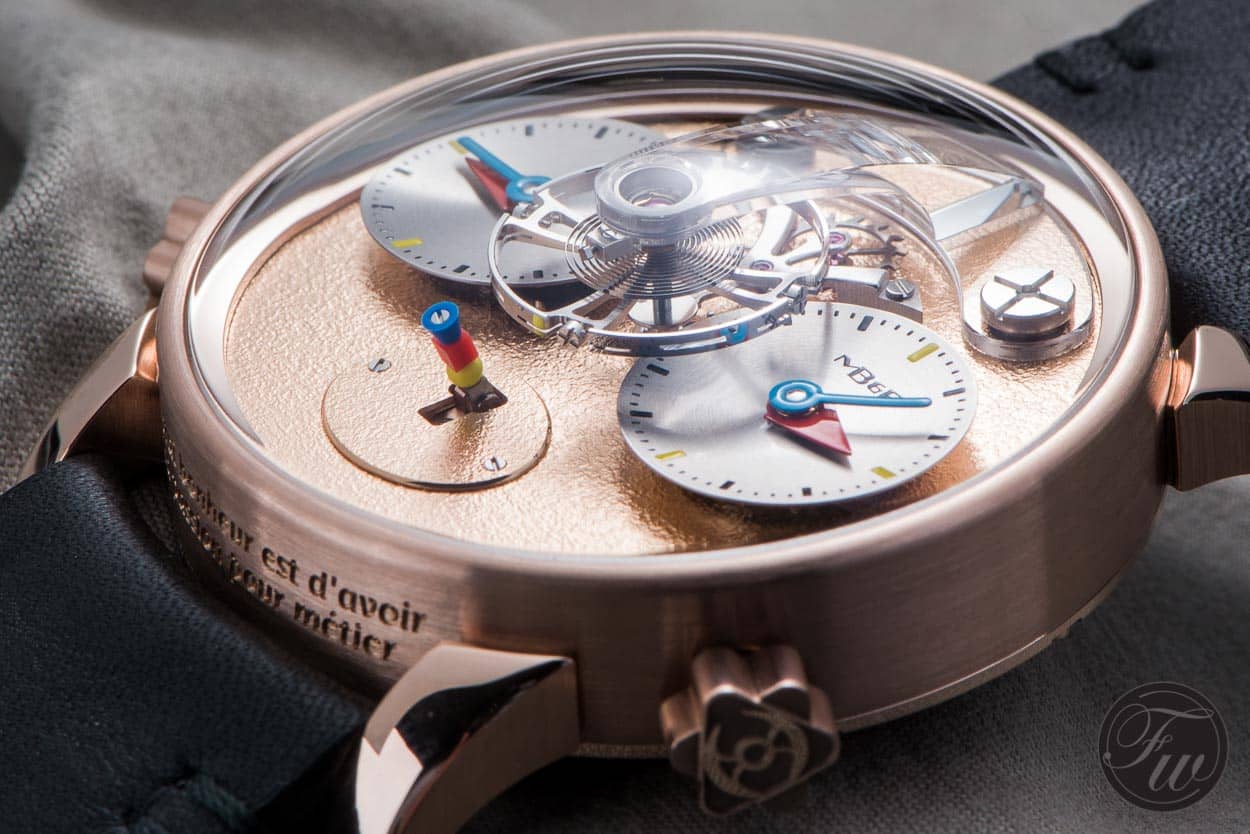 Fratello Watches in 2016 (and 2017)
Even though the year is not entirely over, we showed even better statistics than last year in terms of visitor numbers. We aren't lying about our numbers and they can be seen in the media kit for watch brands. We use Google Analytics to track our numbers and to see which articles you enjoyed most (in total). For us, it's a great tool to measure to see what you think is interesting and what's not. So a big THANK YOU is in place for all your time (some times patience) in coming here to read our articles.
Healthy
Since the end of 2014 we have belonged to Ebner Verlag, a German based publisher that also publishes magazines like WatchTime, Chrono (German), Uhren Magazine and has digital platforms as well (WatchTime.com, WatchTime.Net, Watch-Insider.com). This allows the team and me to focus on creating content, and not to worry about the commercial aspects. We try not to bother you too much with it, but you can understand we need the support from advertisers. But always in a healthy way, all the watch reviews from our team are independent and it will stay that way. We don't believe in 'paid reviews' as we would be basically lying to you and we know for a fact that you are sometimes buying watches based on our reviews (we receive & read your e-mails, messages through social media etc.). However, this does mean that you need to deal with some visual advertising (banners) and our advertorial content ('brand of the month' and 'watch of the week'), but we always mark it as such.
Events
In the past we organized some events with you, our readers. In 2016, we had a couple, with the high-light being our Speedy Tuesday Event in Bienne, together with Omega. It was a blast and Omega really outdid themselves. A report about the Speedy Tuesday get-together in Bienne can be found here, with lots of pictures. Speedy Tuesday was born out of love and passion for the Speedmaster that most of our editors have. It is wonderful to see how the #SpeedyTuesday community has grown and that it is now something far bigger than us, as many people use the hashtag and sometimes don't even know where it came from and how it started. This is fine, of course! It is something for all Speedmaster fans to enjoy and in the meanwhile, we keep on doing our weekly Speedy Tuesday articles. Furthermore, we organized a small vintage watch GTG in London during the SalonQP last November, which was great fun. We hope to do more events with you, Speedy Tuesday related or with one of the other brands or themes.
What will 2017 bring us?
I hope that 2017 will have some good things for us in store, despite the 'heavy weather'. SIHH 2017 will start soon and we will be reporting from there (and afterwards) to you about the interesting novelties, but also about the atmosphere in general. Not much later, in March, we will go to Basel to visit the largest watch expo in the world. Let's see what the brands have in store for us and how the consumers (you, but also ourselves) will respond to it. We've already booked our first appointments in Basel with some brands. Let's see some awesome watches!
We will keep doing what we do, with some slight changes in the future (we will be offering interesting watch books in a separate on-line shop) and trying to increase the frequency of publishing articles. We are now at one per day on average, but feel there's room for more. Our recurring items such as Watch & Pencils, Watch Strap Review, Throw-back Thursday and of course Speedy Tuesday will go on in 2017 as well as the regular watch reviews, event reports, manufacture visits and opinionated articles.
Have a wonderful New Year and once again, thank you for your support!