Here Are The Best Grand Seiko Watches Of 2021
The grandest of Grand Seiko so far this year
The year isn't over yet, but Grand Seiko has been treating us very nicely so far with a number of beautiful watches. Just recently, during our Fratello × Grand Seiko Paris event, I came across a watch that definitely took the top position on my wishlist. To structure my thoughts a bit, I went through all the new Grand Seiko watches in 2021, and realized they actually have more cool offerings than is realistically good for me (and for my bank account).
Grand Seiko started 2021 on the right foot with the SLGH005 White Birch model, which received a big cheer from the crowd. Recently, we saw two beautiful Grand Seiko limited editions for the European market popping up: the SBGW267 "Asakage" and the SBGW269 "Yukage". Essentially, dial variations of the hand-wound Grand Seiko SBGW231. A long-time classic in the Grand Seiko collection. And in between, we saw a number of other new models that deserve to be in this overview of the best Grand Seiko watches of 2021.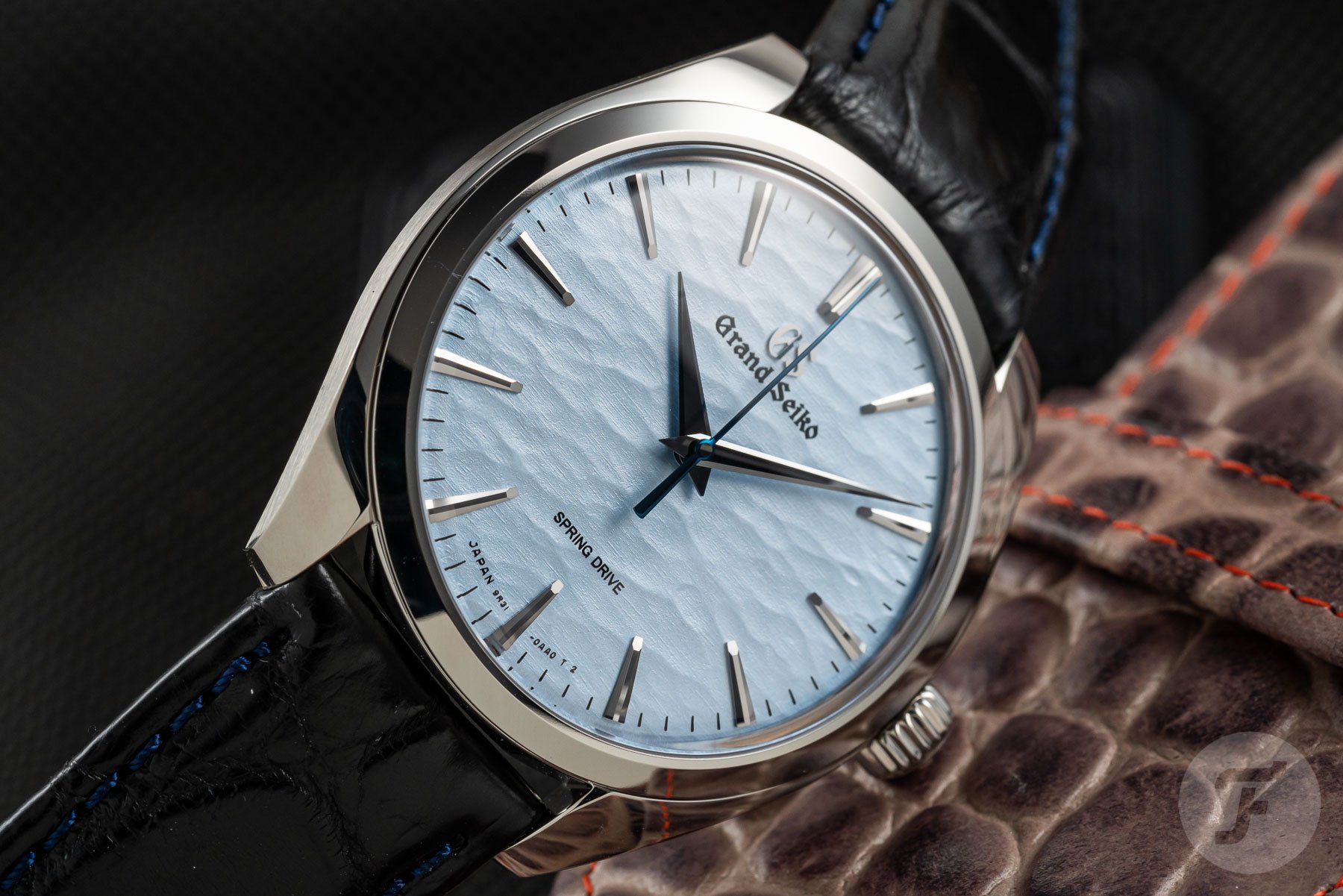 SBGY007
This watch feels like one of the best releases of 2021 in general, the new Grand Seiko Elegance Collection SBGY007 with Spring Drive caliber 9R31. Forget about its finishing, Zaratsu polishing techniques, and highly accurate Spring Drive movement, just look at it for a brief moment and let it sink in. It's one of those Grand Seiko models that is packed with innovation and craftsmanship, but those are not the reasons to want one for yourself. It is a beautiful 38.5mm diameter dress watch that deserves to be worn and admired for what it is: just an incredibly nice watch.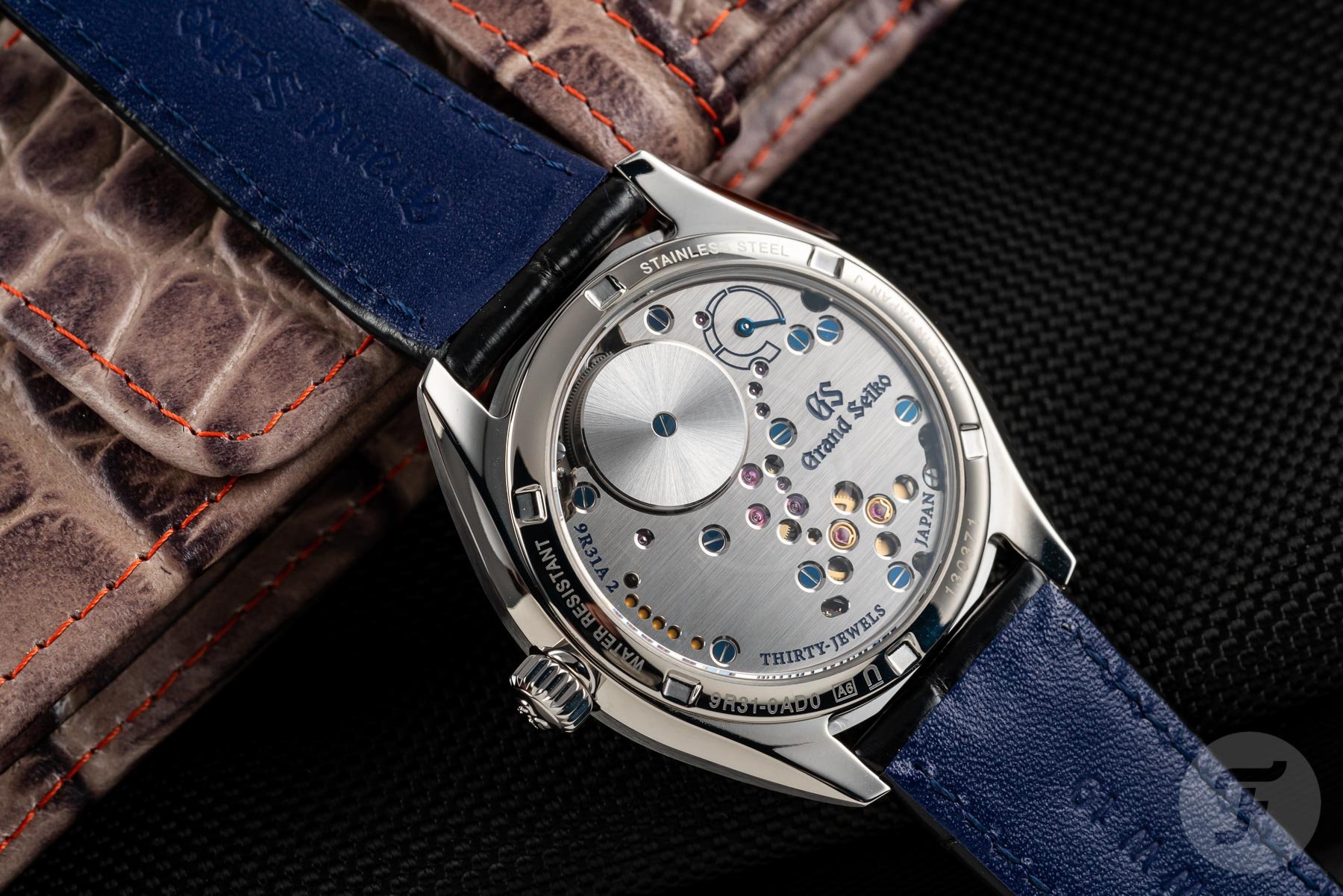 The Grand Seiko SBGY007 is one of the pieces that surprised me most this year. Not the release itself, or the story about "Omiwatari", but just by how good it looks on the wrist. And sometimes, that's all it takes. The Grand Seiko SBGY007 retails for €8,600 / $8,300 and I will dare to say it: It's a lot of watch for the money. A while ago, Grand Seiko released a similar reference (SBGY003) with a sunray dial motif, also incredibly nice but a limited edition that has since long sold out. This makes the choice far easier.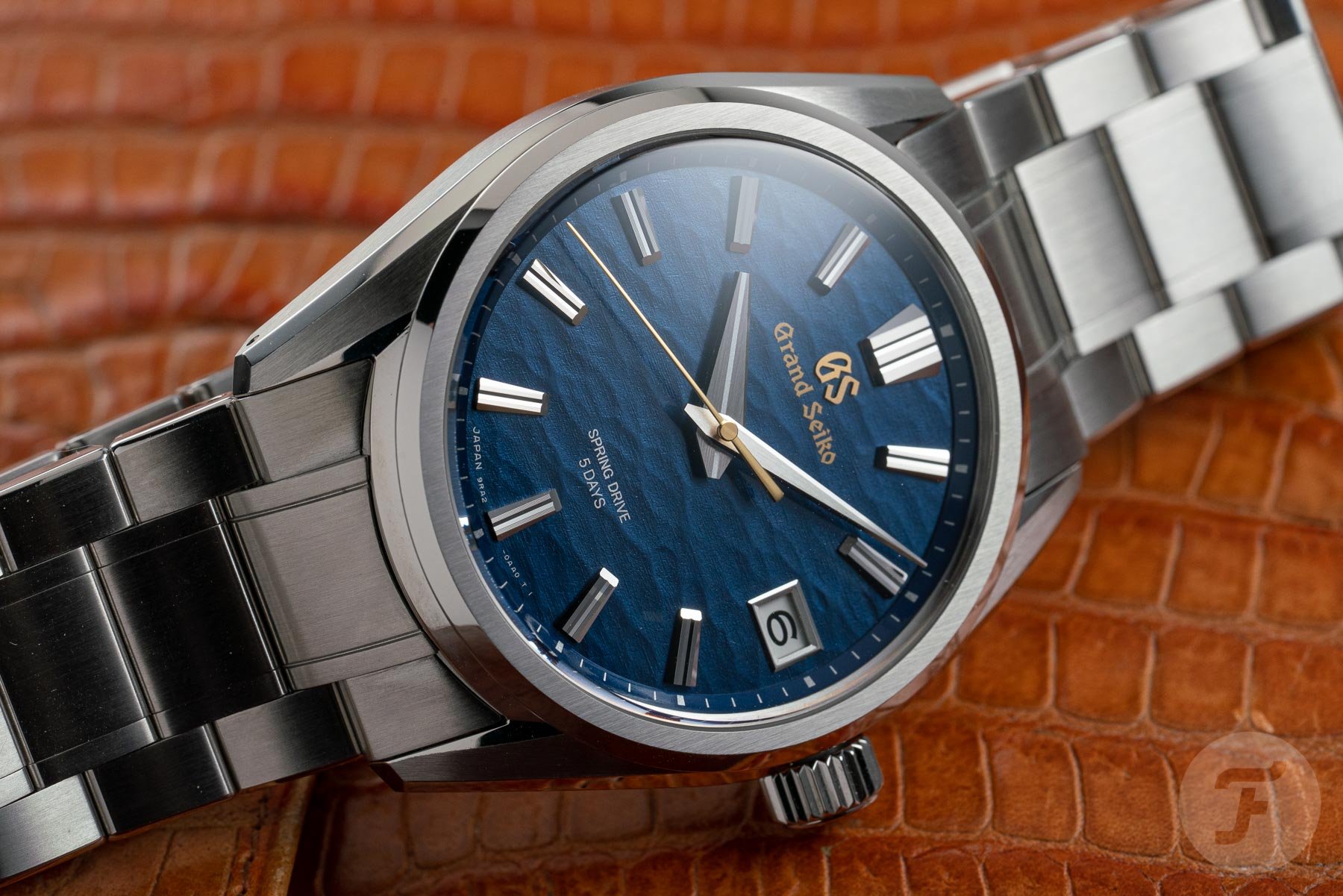 SLGA007
Another Spring Drive-powered new Grand Seiko is this SLGA007 from the Heritage collection. Inside, you'll find the caliber 9RA2. A new Spring Drive movement with a 5-day power reserve. The case and bracelet are similar to the ones used by the SLGH003 and SLGH005 (White Birch), including the fully brushed bracelet. We did an in-depth article on this new limited edition Grand Seiko SLGA007 here.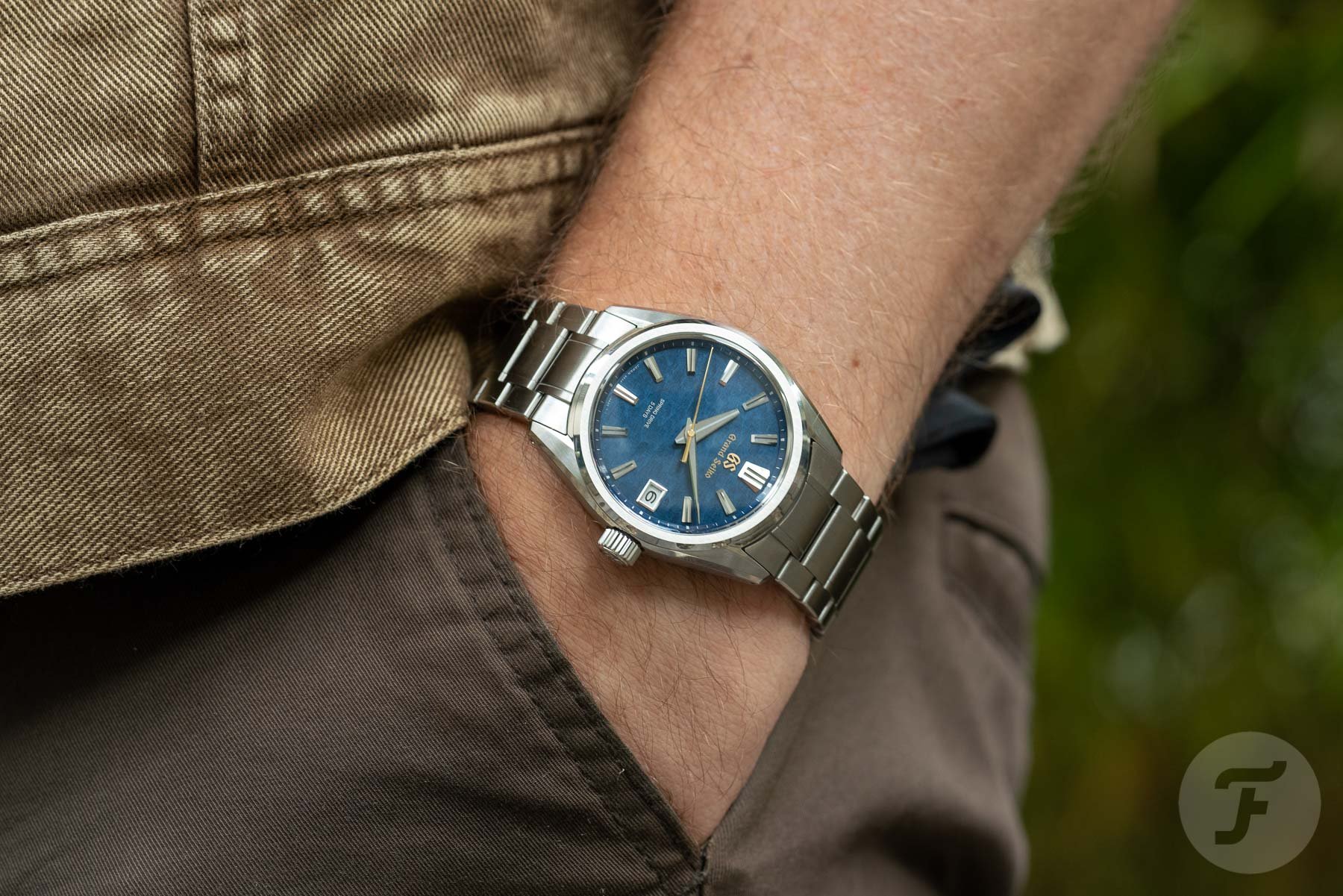 We had this watch in our offices in The Hague for quite a while and enjoyed wearing and trying it. The new bracelet with its brushed part received a fair share of praise here, but we also realized that we could have done with 1mm less between the lugs. A minor issue though, as it wears incredibly nicely and its dimensions fit the 40mm case perfectly. Grand Seiko also managed to keep the watch relatively thin (compared to previous releases), at only 11.8mm thick. The beauty of this watch is in the dial though, with its inspiration from the serene blue waters of Lake Suwa. The blue dial combined with the gold tone of the printing and seconds hand is spot-on. This watch is priced at €9,100 / $8,700 and it is limited to 2021 pieces. I don't think I have to explain that number.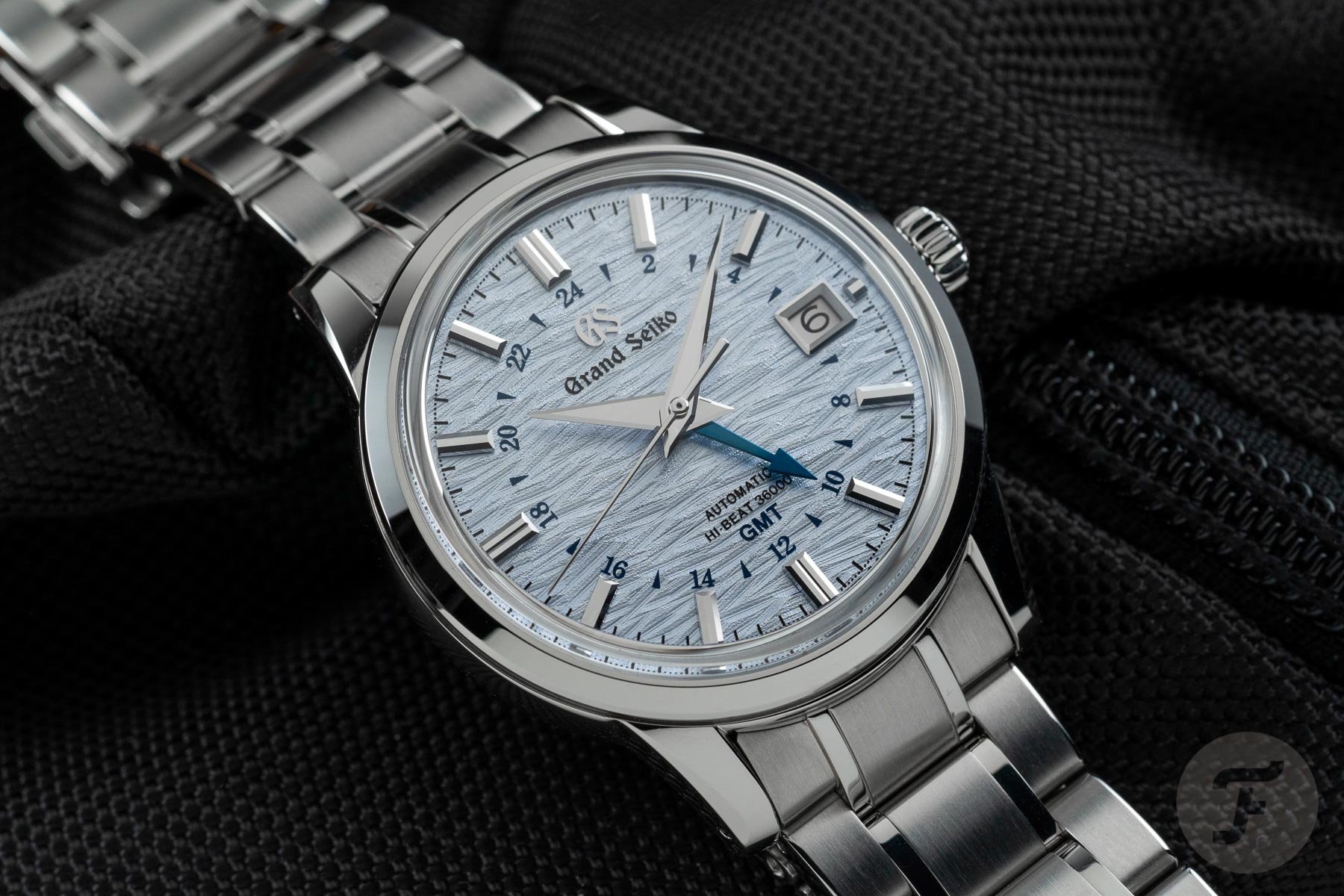 SBGJ249
The textured dial fest doesn't stop here, the Grand Seiko SBGJ249 "Shōsho" stuns with its beautiful motif. Again, as Grand Seiko has its "Nature of Time" theme, it is inspired by ripples in the Japanese lakes during the high summer. The watch itself is based on Grand Seiko's classic GMT watch, reference SBGM221. The bracelet design is one that we find on other models such as the SBGJ201 Mt Iwate and SBGA211 Snow Flake. Inside is the high beat 9S86 movement with GMT function. A true GMT, as is the case with every Grand Seiko model with extra time zone indication. You change the local hour hand to the time of your location, and the GMT hand will point out the home time with a 24-hour indication.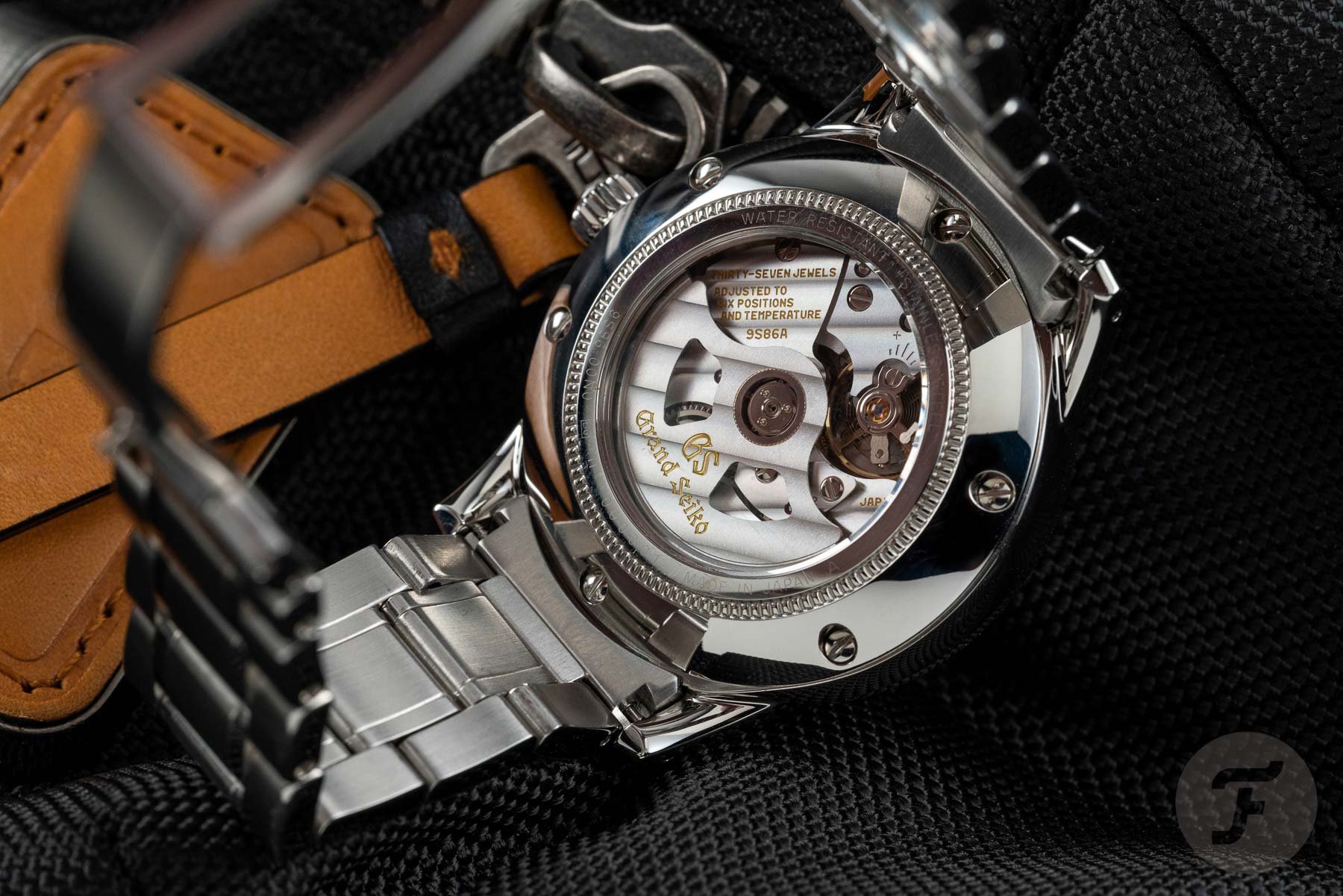 The 39.5mm case is a good fit for almost everyone. And the watch will also look extremely nice on a leather strap, just as the SBGM221 does. The light blue dial color makes it a suitable watch for summer and winter times, in my opinion. The small dark blue GMT hand is a subtle element on the dial, and a useful one as well! The retail price of this Grand Seiko Elegant Collection reference SBGJ249 is €7,600 / $6,800.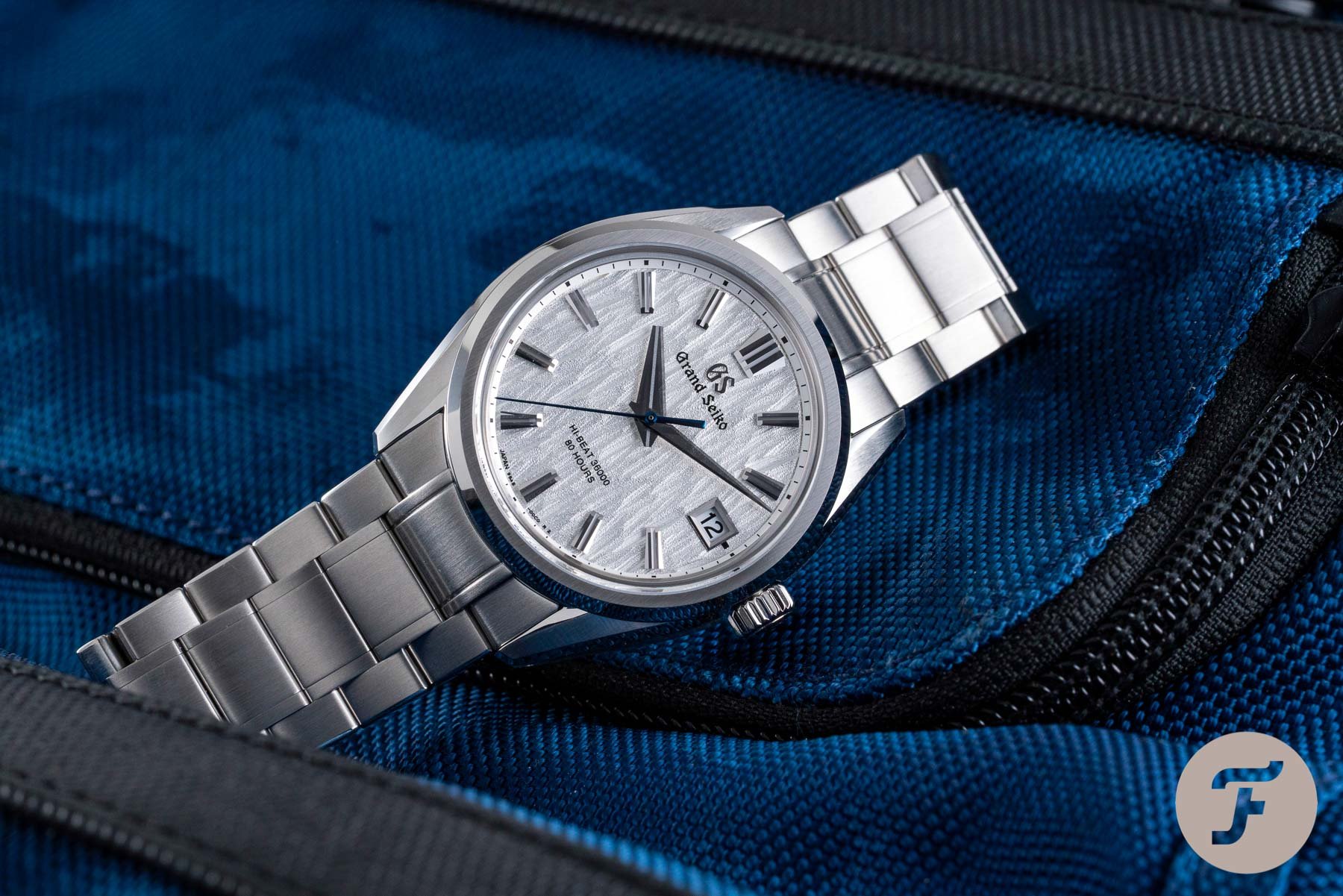 SLGH005
Last year Grand Seiko introduced the SLGH003 with its new high beat caliber 9SA5 movement, a limited edition piece in fact. This year, Grand Seiko introduced a White Birch version, showing a resemblance to these beautiful trees. The dial is more silver than white, but in direct sunlight, it really pops and looks white. Due to the use of a high beat movement, the case is 0.1mm thinner than the SLGA007 with its Spring Drive movement (sharing the same 40mm case). If you're into the metallic look of this watch's dial, it is one of the best buys out there for sure.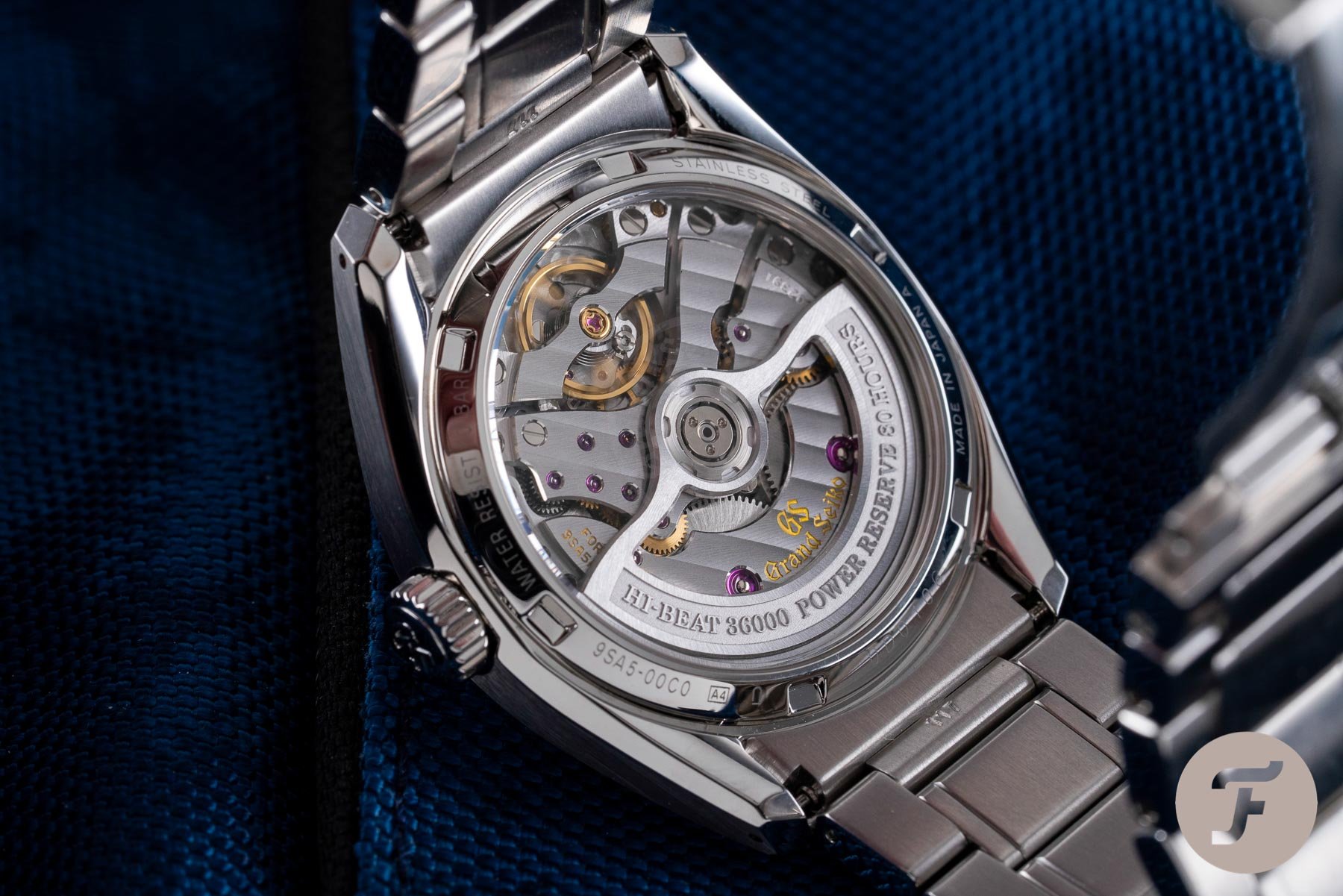 The high beat 9SA5 movement is really something on another level entirely and can be observed through the sapphire case back. It features a power reserve of 80 hours and is beautifully decorated. The large diameter makes it even more attractive I would say. The retail price of the SLGH005 is €9,500 / $9,100. Grand Seiko could have easily made this a limited edition, but they didn't. And that's a wise thing, I'm sure. The White Birch will likely become the new Snow Flake in terms of popularity.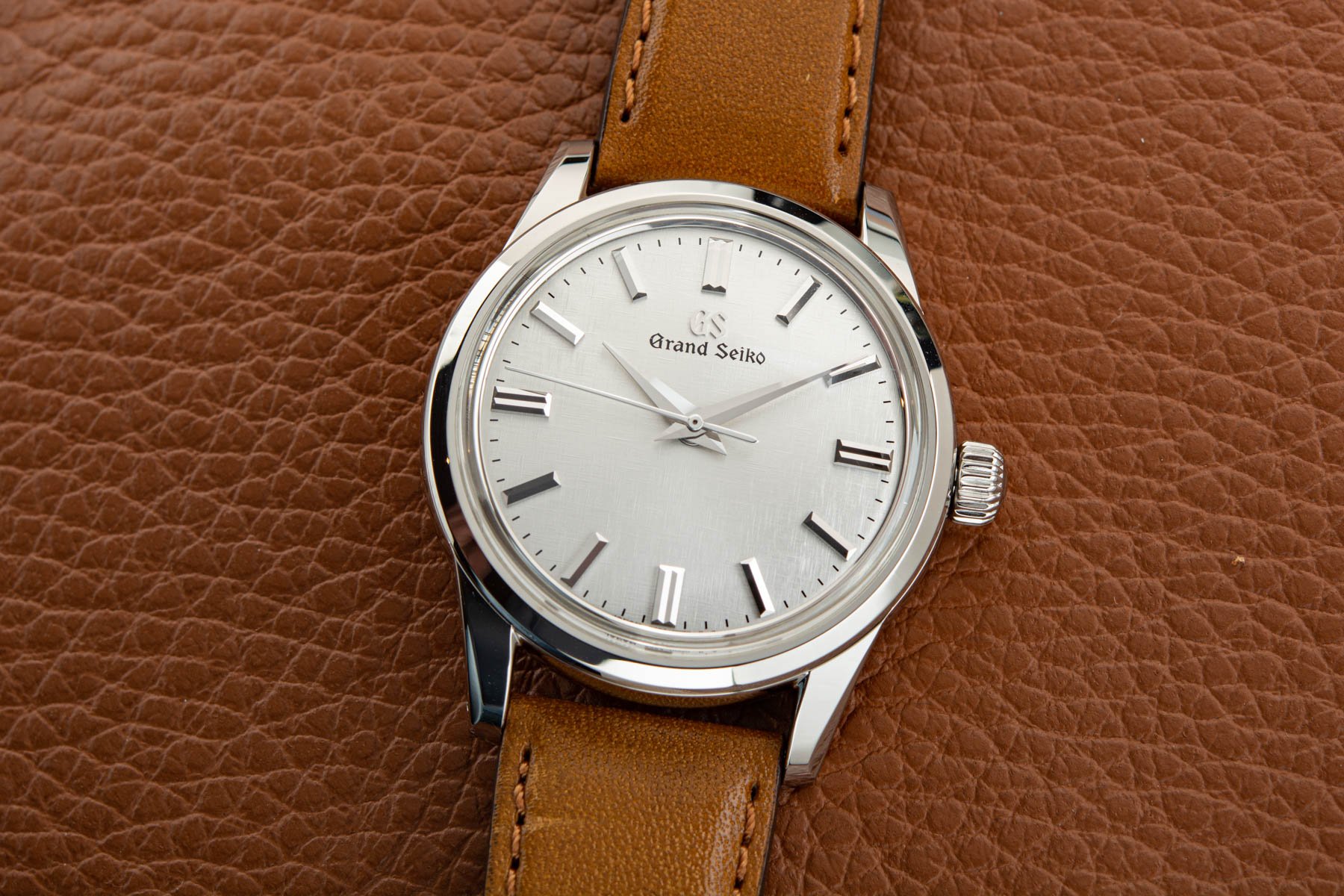 SBGW267
During our Grand Seiko Paris event, two new editions for the European market were shown to us. The SBGW269 with a brown dial ("Yukage") and the SBGW267 you see here, the "Asakage". The dial of the SBGW267 is inspired by the shōji, a moveable paper screen that is placed where it can diffuse light to maximum artistic effect. One can even be found in the Paris boutique. It shows similarities to the linen dials you will come across in dress watches from the 1950s and 1960s. With a diameter of 37.3mm, it is the smallest watch in this overview of the best Grand Seiko watches of 2021. My colleague Gerard has an SBGH235 (on a beads of rice bracelet) which shares the same case and movement, so I've been fortunate enough to try if this diameter works for my 19cm wrist. And it does, as shown below.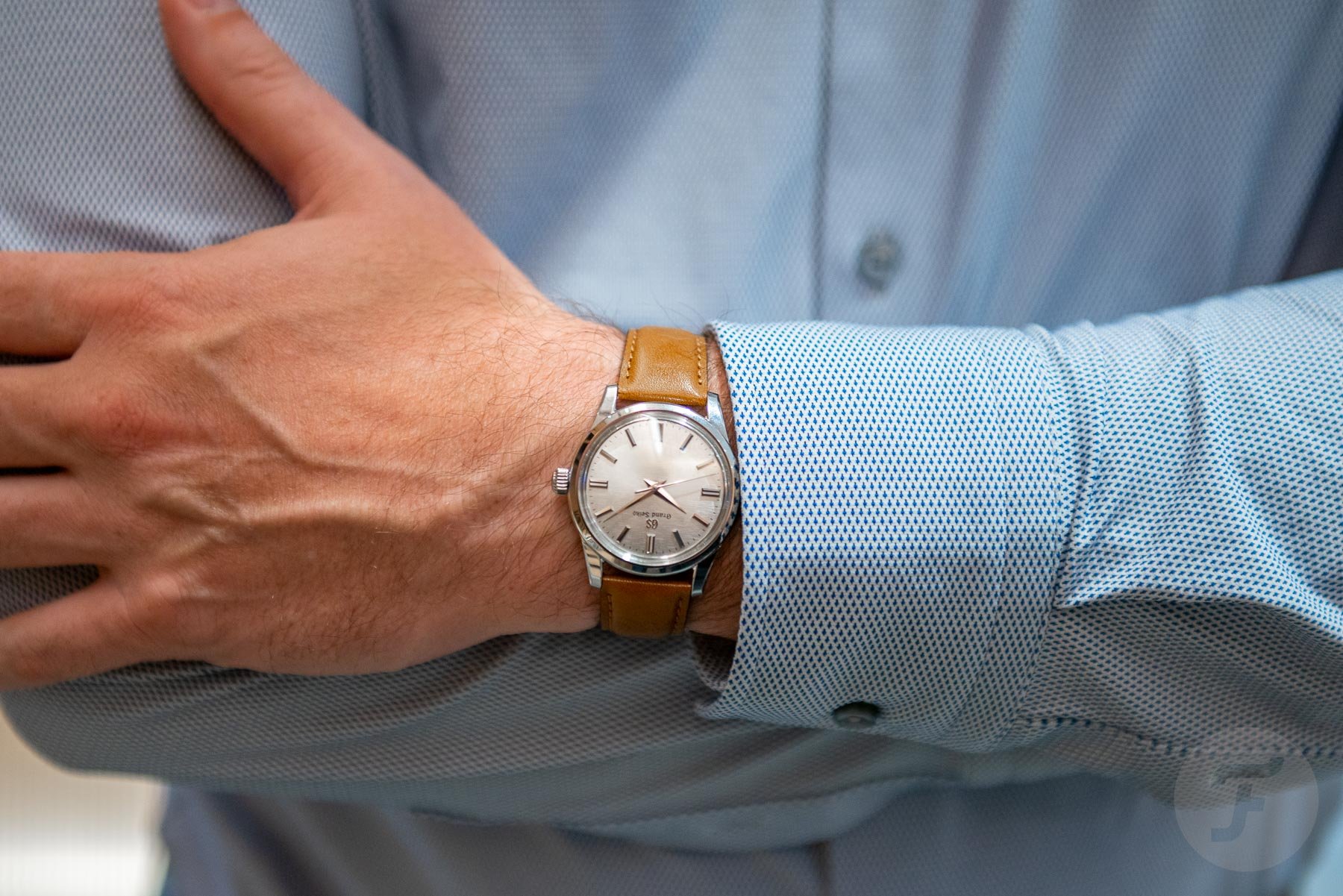 Inside is the hand-wound caliber 9S64, with 72 hours of power reserve. To me, this is a very classic Grand Seiko (based on the SBGW001 from ca. 2002) and the new European edition ticks many boxes for me with its linen-like dial and rather modest case size. A classic no-nonsense watch that you will still enjoy for years to come. The retail price of the SBGW267 is €4,800.
For more information on Grand Seiko watches, visit their website. Or read our Grand Seiko reviews here.
What are your favorite Grand Seiko releases thus far? Share with us in the comments below.