Summer Splash: What Is The Best Summer Watch? Tomas' Picks — Unimatic, Synchron, And Yema
Three beauties to splash around with all summer long!
Roll up, roll up! The summer has hit The 'Furt and Fratello is keen to celebrate. After the magnificent maelstrom of March Mania, we are back with a new knock-out competition conceived to find the very best summer watch out there, according to YOU, the Fratelli. And guess what? You can win prizes! No, there won't be a watch available this time but there WILL be some of the finest water-firing weapons money can buy: the Spyra 2 water cannon is reputedly the strongest of its kind ever made. Fancy getting your hands on one? Read on and take part in the Summer Splash in the poll and comments section of this article.
This time around, eight Fratelli editors will choose three of their favorite summer watches and pitch them to you. The rules? The watches must be under €5,000, water-resistant to at least 100 meters, and actually available to buy. That doesn't mean they can't be limited, but they can't be sold out at the time of writing.
I decided to go all in. And by all in I mean to put my mouth (or pen) where my money is. I know each of my nominees very well. Not only from hands-on review tests but from daily use. I liked all three watches so much that I decided to make them a part of my collection. I even took all three watches to my summer vacation this year. So let's take a closer look at my Summer Splash contenders.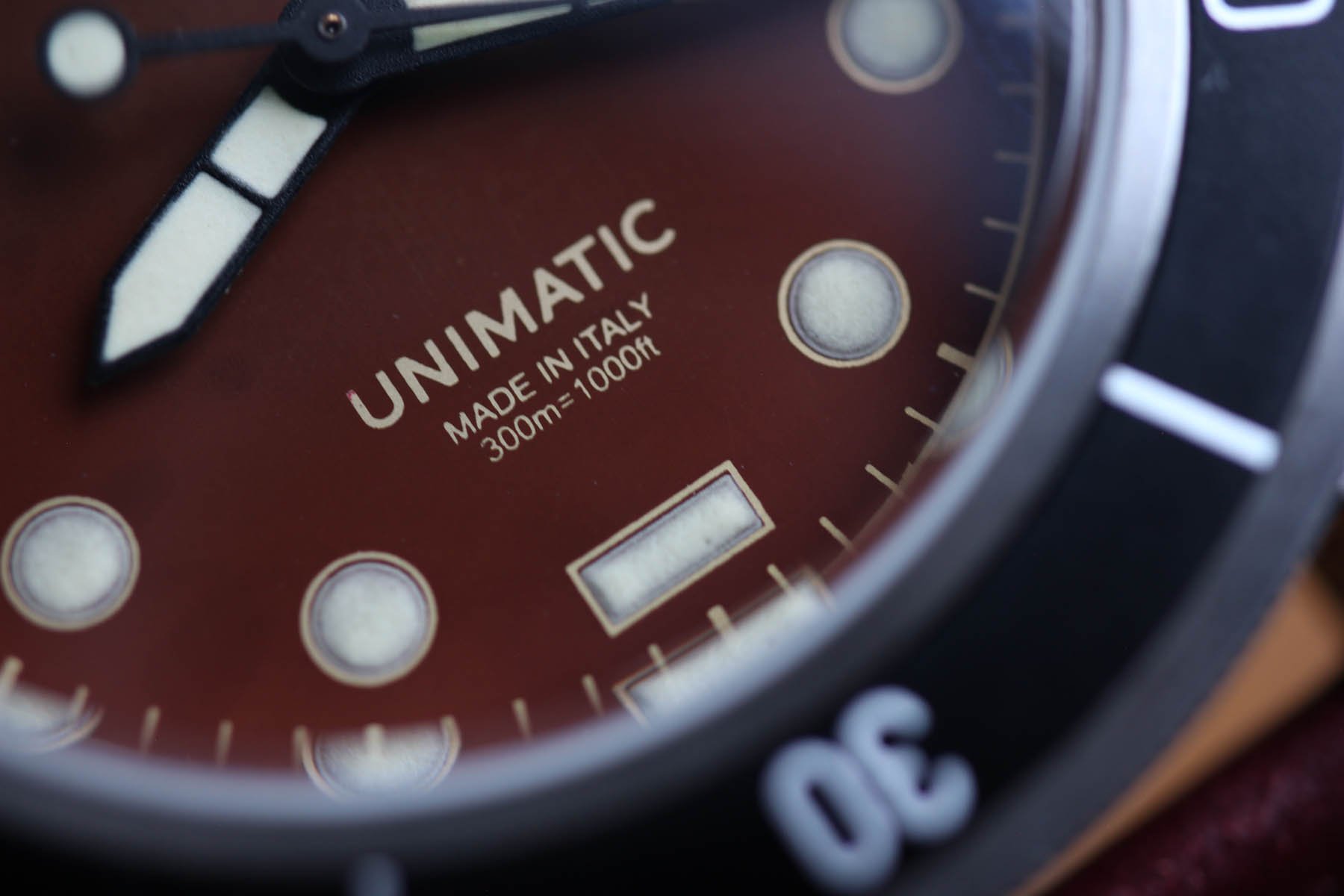 Unimatic × Massena LAB U1-ML6
A year and a half ago I had limited knowledge of Unimatic watches. All that changed when Rob asked me to look at the Unimatic × Massena LAB U1-ML6. Well, my "looking at" ended with me buying the watch. I was mesmerized by the burning galvanic dial, the dirty lume plots, and the red triangle bezel inspired by the Rolex 6538. So I ordered one without having seen it in the metal and honestly, I couldn't have done any better on this 99-piece limited edition.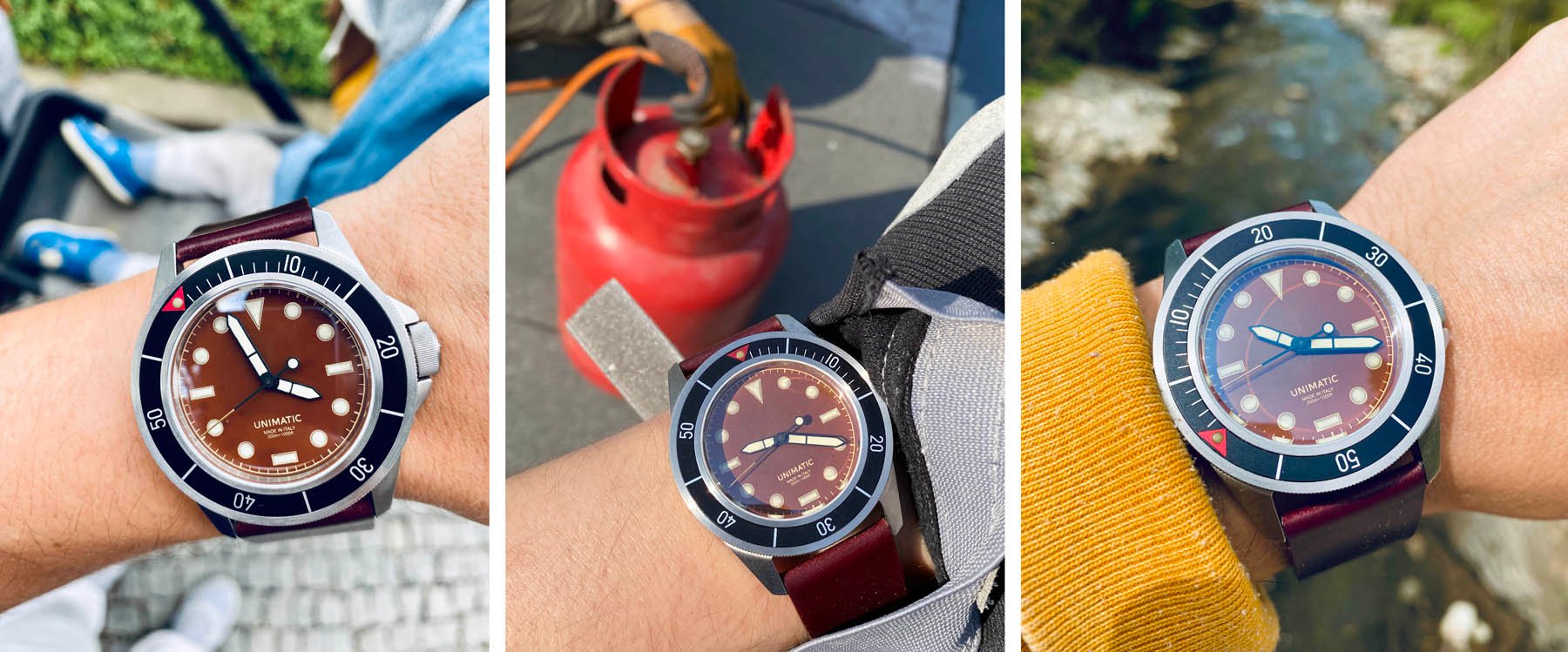 I immediately knew I was dealing with a sturdy watch upon its unboxing. Despite how solid it is, the watch wears surprisingly comfortably. The mahogany Horween cordovan strap seems thick and unyielding, but the opposite is true, and color-wise, it's one of the most striking and best-fitting dial/strap combinations. The Unimatic × Massena LAB U1-ML6 became my number one tool watch for any summer activity shortly thereafter, including anything that involves water, dust, dirt, grinding, gardening, painting, or moving. Or any other activity that includes my 2-year-old daughter.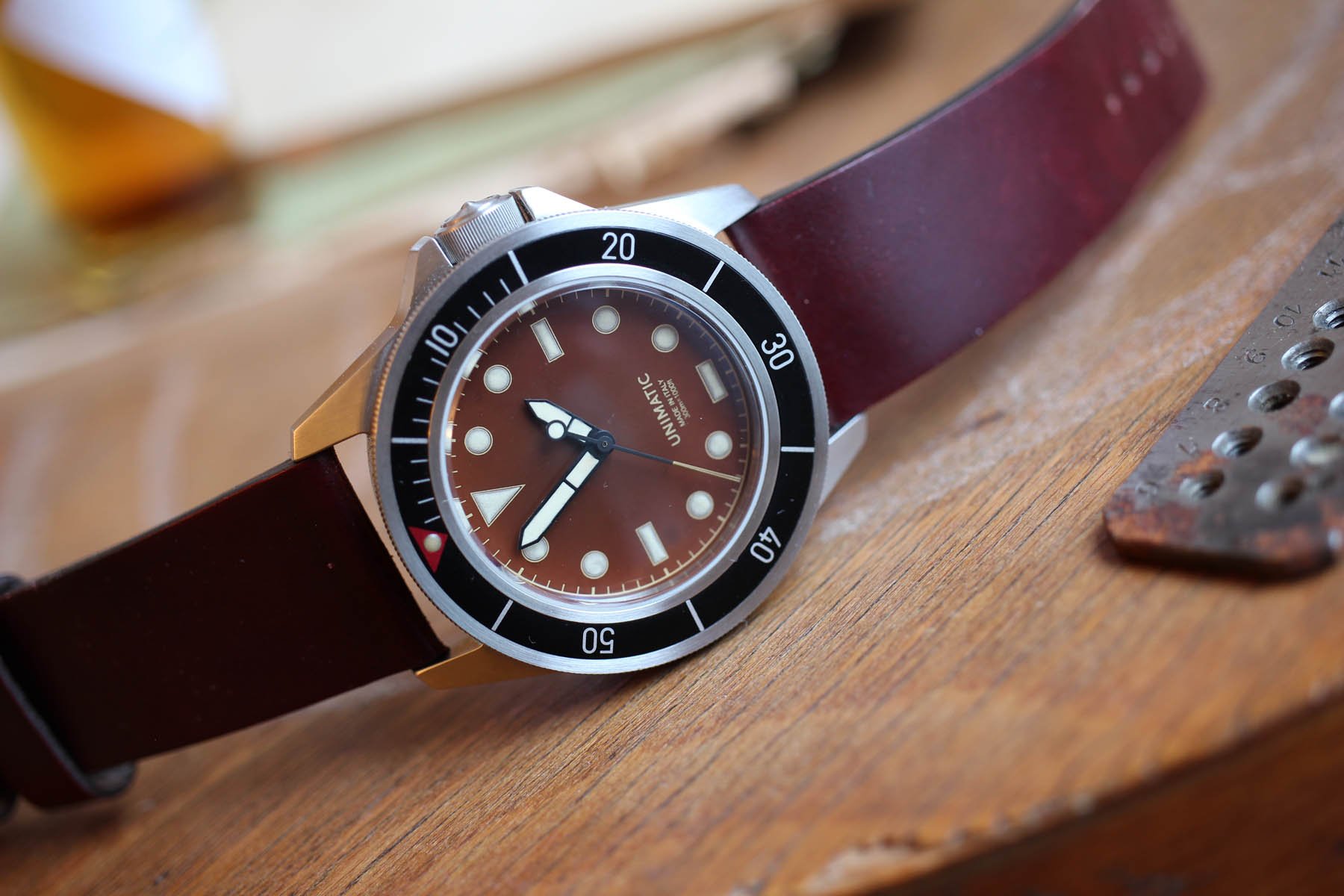 Price-wise? The Initial $850 listing price tag easily falls under the €5,000, but I dare to say it can easily challenge any watch worth double or triple the money. Speaking of value, the Unimatic × Massena LAB U1-ML6 now easily fetches north of $3,000 in the pre-owned market. I can definitely see this one making it into another round. Until that happens, you can read my review after a year with the watch.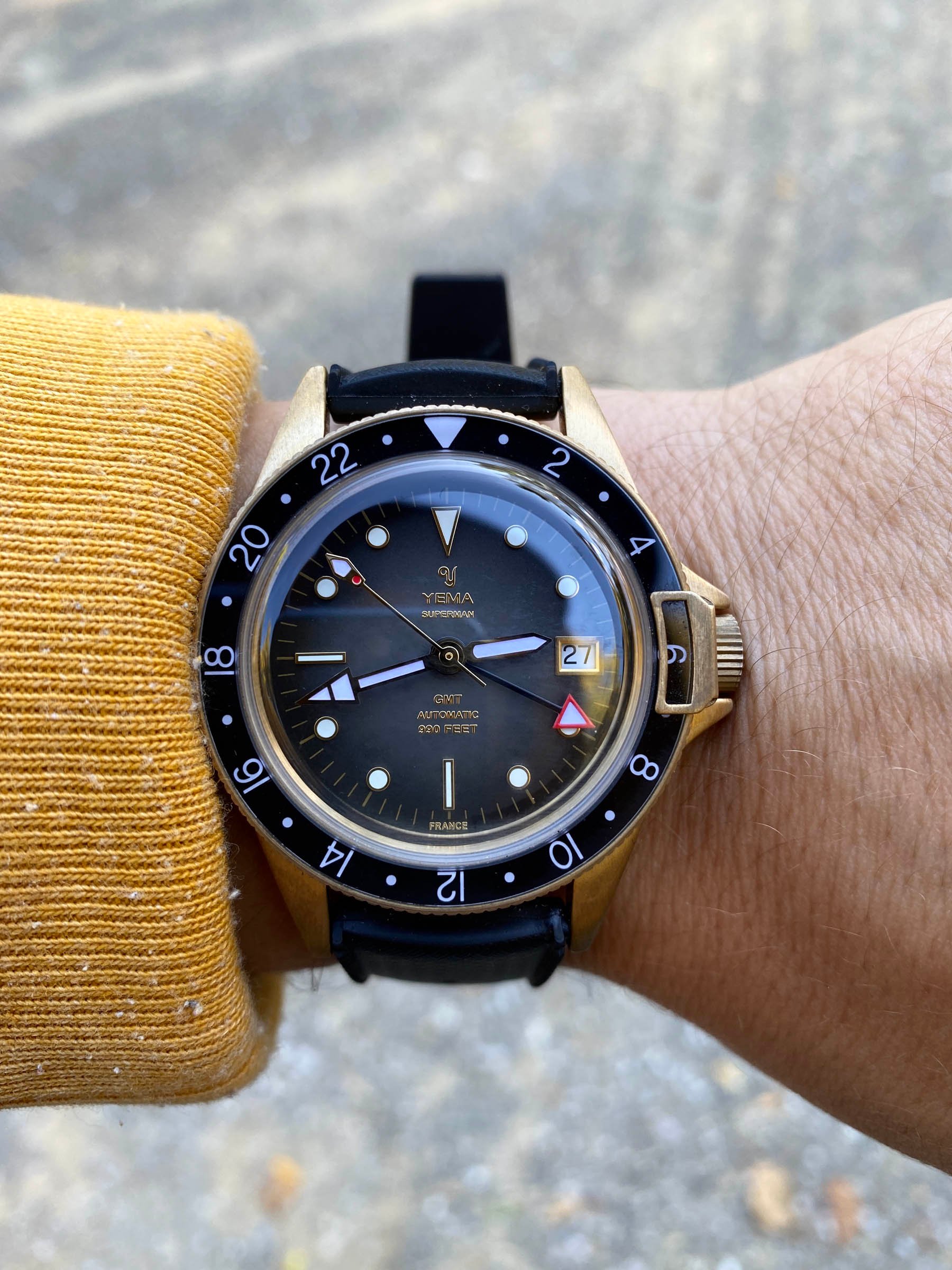 Yema Superman GMT
I might not have picked the hottest names for the shootout, but I stand by my choices. My second nominee for the Summer Splash also lays low with its €750 price tag. What do you get besides a bronze diver's watch with a popular GMT complication? Well, you also get an in-house movement. And if you know what degree of investment is needed to create one, and how much other popular brands charge for their in-house GMTs, you are getting one hell of a watch for the price you pay!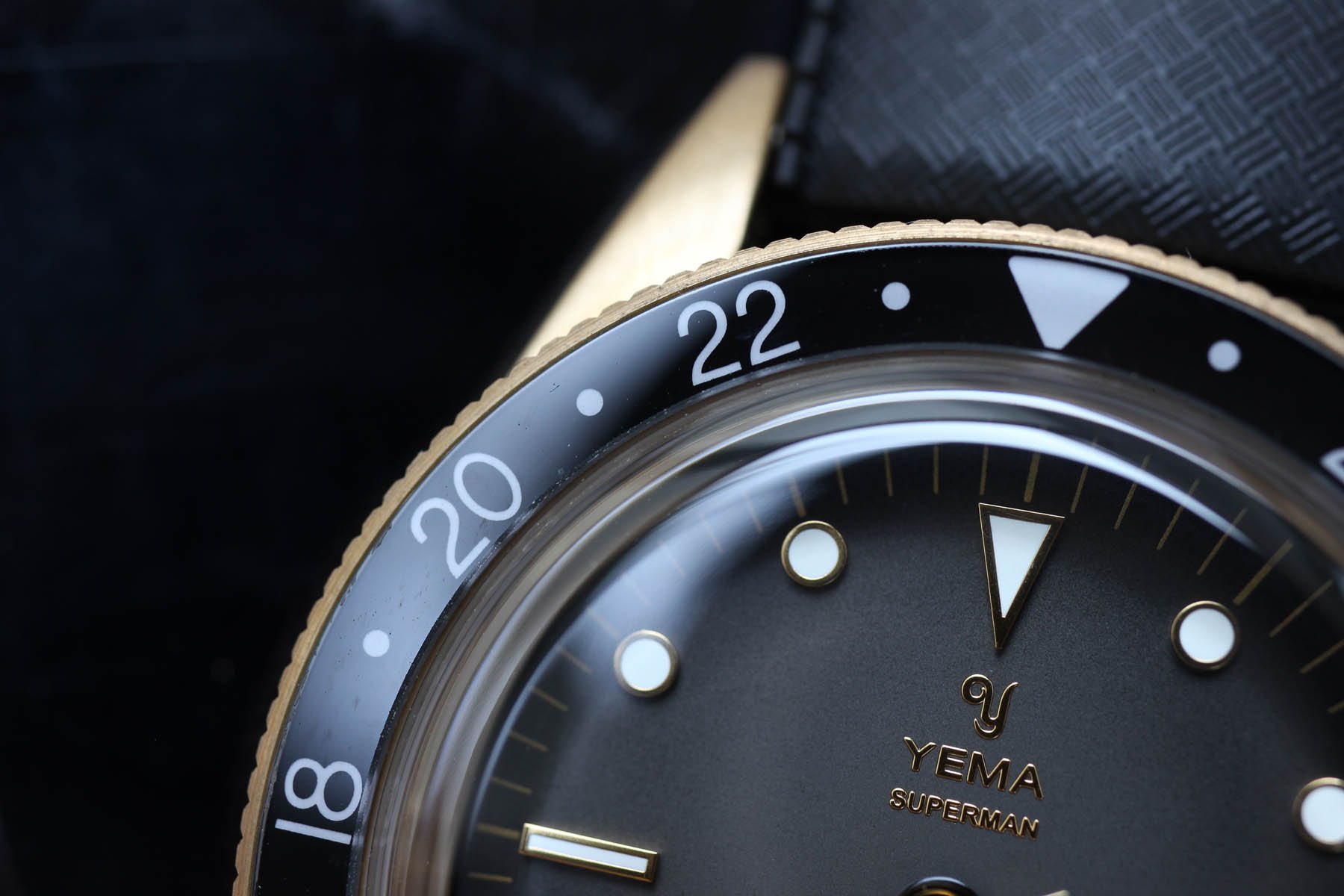 The watch was available in two sizes: 41mm and  39mm. I opted for the latter, and after one year of ownership, I can confirm that I don't regret my choice. From the two color variations, I opted for the black bezel insert that fits the black dial and black Tropic-style strap. There is too much color everywhere so I decided to go with the understated black for this one. However, understated as it may be, I don't find it boring at all. Yema did not go easy on the bronze detailing either. The Swiss Super-LumiNova C1 is poured into shiny bronze frames that look like little lume ponds. Also, all the inscriptions with a gilt effect look like they are formed of hot liquid bronze. The bronze application is flawless even on the tiniest letters. The contrast it created with the black tones even looks a bit dressy.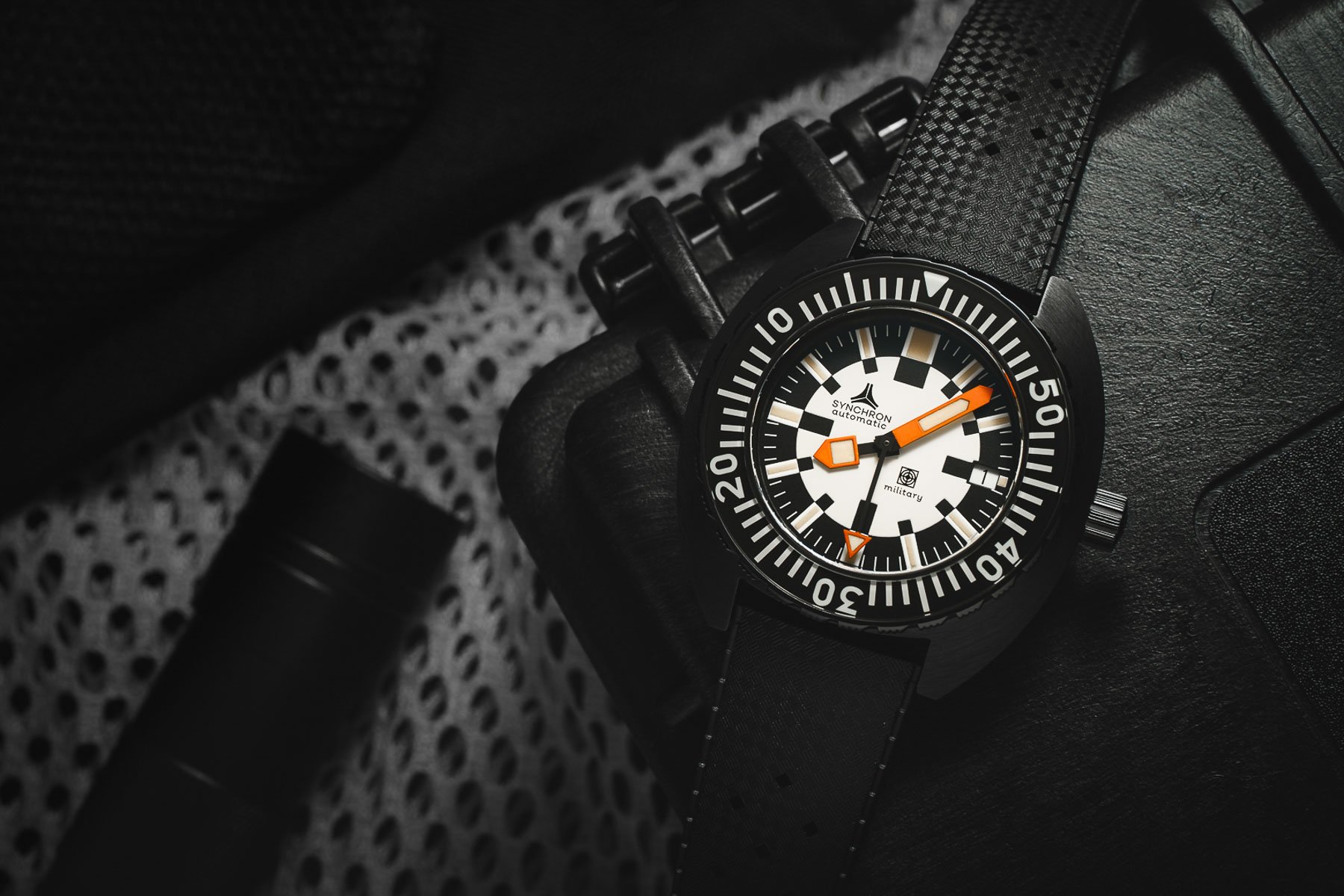 All-black Synchron Military
The news about the Synchron Military in steel and full black wasn't even up for 24 hours and the watch Internet was already exploding. As was Doxa, who didn't like the fact that this piece got inspired by a truly rare model from their catalog: the Doxa Army from the 1970s. From about 100 pieces maybe 10 have made it to the pre-owned market. And as Doxa seems to be working on a revival too, there will be two re-issues to consider.
Alas, the Synchron Military was quicker off the block. Unfortunately, it is already entirely sold out too. It was sold out only days after the release. The uncoated stainless steel Mike opted for disappeared first, the black PVD coating lasted a brief moment or two longer. I found the steel version a bit more industrial and more vintage. Honestly, I liked it a bit more. But by the time I made up my mind, it was gone. So I ended up with the black PVD that looks more stealthy. In Synchron founder's Rick Marei words: "trust me, the black looks much better."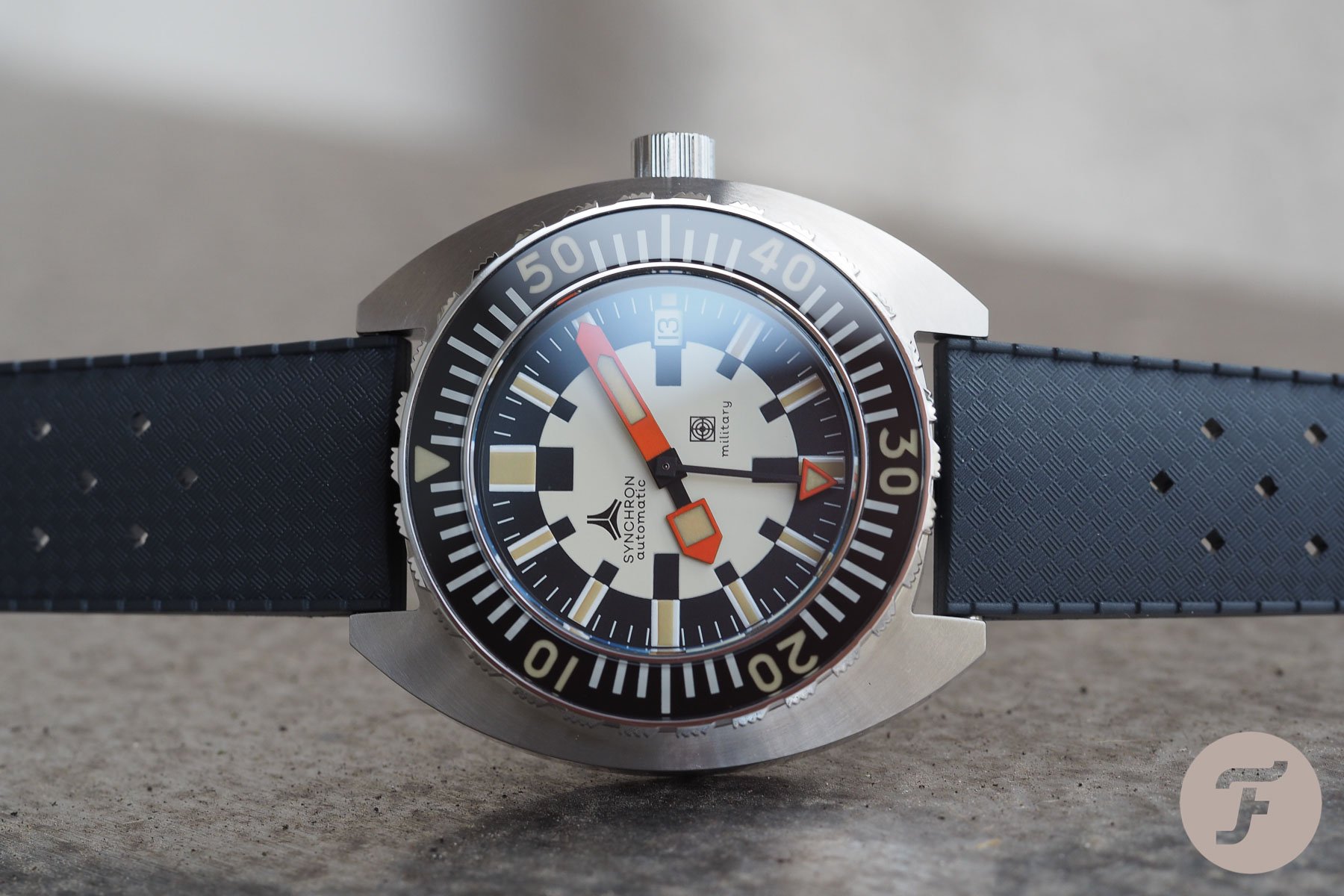 Synchron loves Isofrane
I could have pushed for steel, but I trusted Rick, and I am glad I did. In the case of the Synchron Military. the visual difference between the steel and PVD is striking. I find the all-black more sophisticated, smoother, and altogether more original. Although all of the vintage Doxa Army models lost their PVD over the years, all black was the OG idea.
I saw it on Instagram fitted with an orange Isofrane and decided to get it too. It wears soft despite its thickness and the way in which the strap matches the hands is beyond perfect. What else is there to say than the fact that on my two-week-long Italian summer vacation, the Synchron Military occupied my wrist 75% of the time? Will this one beat out the competition to win the Summer Splash? We shall see, now it is all in your hands.
Summer Splash Round One TOMAS