Buying Into Microbrands — What Do You Get For Your Money?
Guest writer Vincent Deschamps examines the offerings at a number of price points in the independent space
When do you wonder what you're getting for your money? Well, when you book a hotel room, for example, you want to know what amenities it comes with. When buying a car, you want to know about its gas mileage or much horsepower it has. Isn't it the same when buying a watch? Perhaps it isn't for you, but it certainly is for some of us. Although I'm the first one to advocate getting the watch that makes you smile, sometimes I do want to know whether or not it's a good deal. And by "deal," I mean what kind of specifications the watch comes with — what's under the hood, so to speak. So, let's talk about what you get from brands at different price brackets. 
In 2022 — and I bet it will be the same in 2023 — there is no shortage of excellent-value watches. Daan just published an article about the best affordable watch releases of 2022. Of course, what Daan believes to be affordable is relative. However, I do agree with most of his choices. In his article, Daan mentions the Seiko 5 GMT, which brings plenty to the table for €470. This watch changed the market by making caller GMTs affordable, and it actually constitutes the perfect baseline for this article. I also recently wrote about the Nodus Avalon II Bronze, which offers outstanding specifications for the money.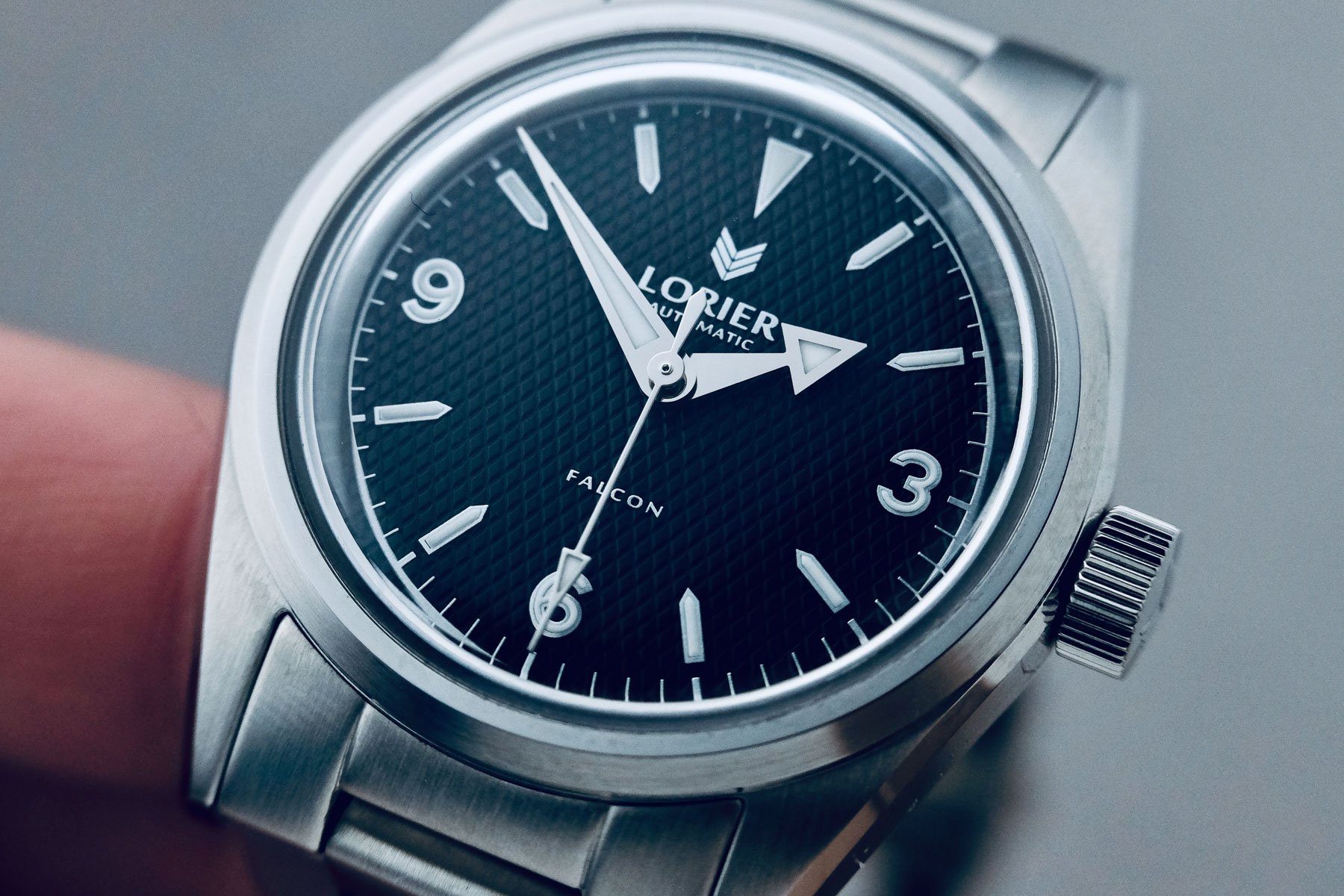 Before we begin, a few disclaimers…
What I'm about to list below is based on personal knowledge and experience of the independent watch market. It is in no way an exhaustive list, and it only reflects the state of things in 2022 (and most likely what we will see in 2023). So please bear that in mind as we look at the specifications one can get at different price brackets. And you should know that I use the term "independent brand" interchangeably with "microbrand." In other words, I'm looking at what brands founded in the past decade offer. I know, it's pretty restrictive, but it is the only way I can be relatively objective because that's the market I know.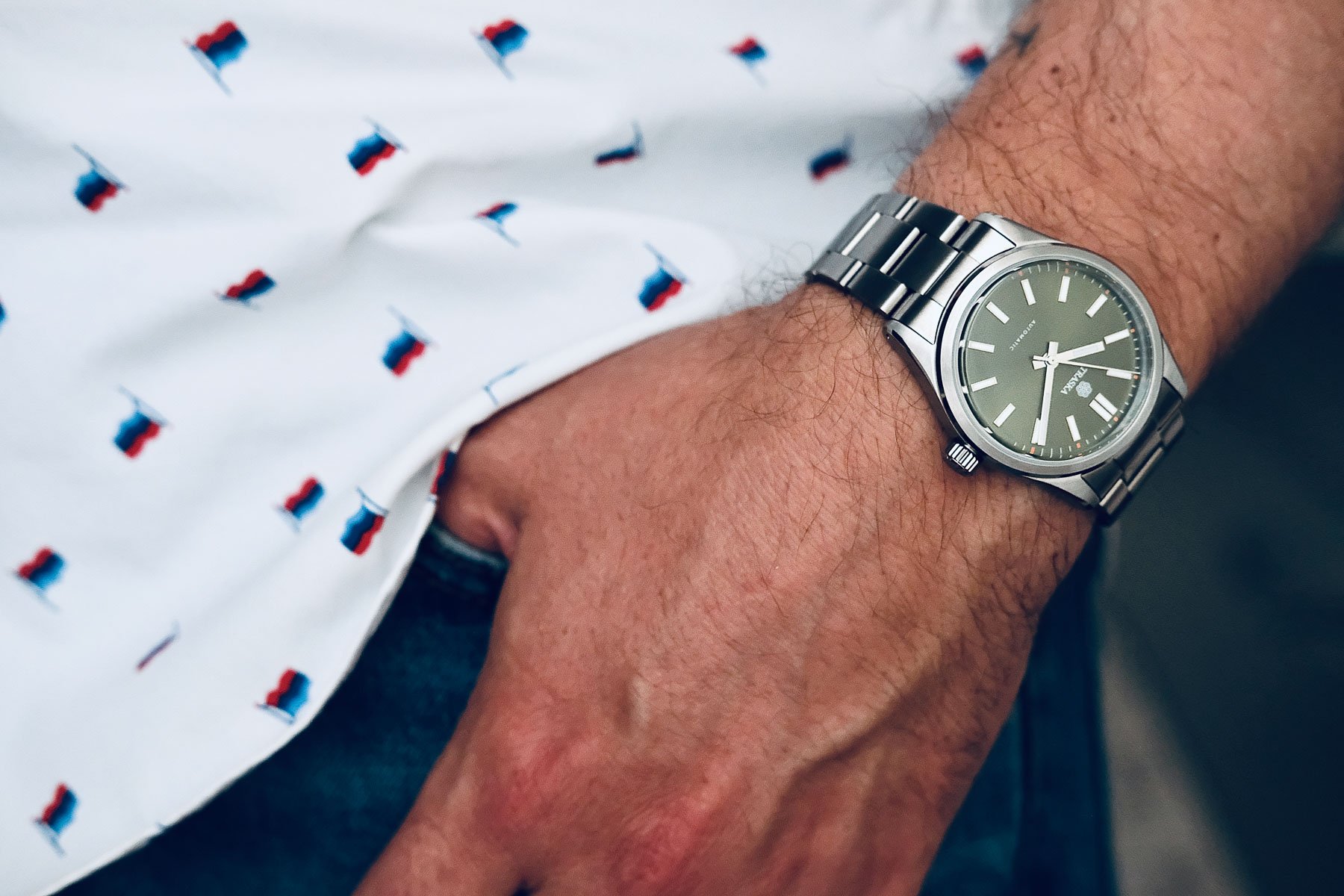 Furthermore, I'll only be talking about mechanical watches. I have nothing against quartz, it's just not my area of expertise. And I will also focus on specifications in each price bracket that might not be in other brackets. That's because I want this article to remain an article and not become a novel. Lastly, I normally think in US dollars, not in euros, so that's the currency that I'll use as a baseline. Keep that in mind, as I could mention a $499 watch that retails for €510 at the time of writing. 
Let's get started!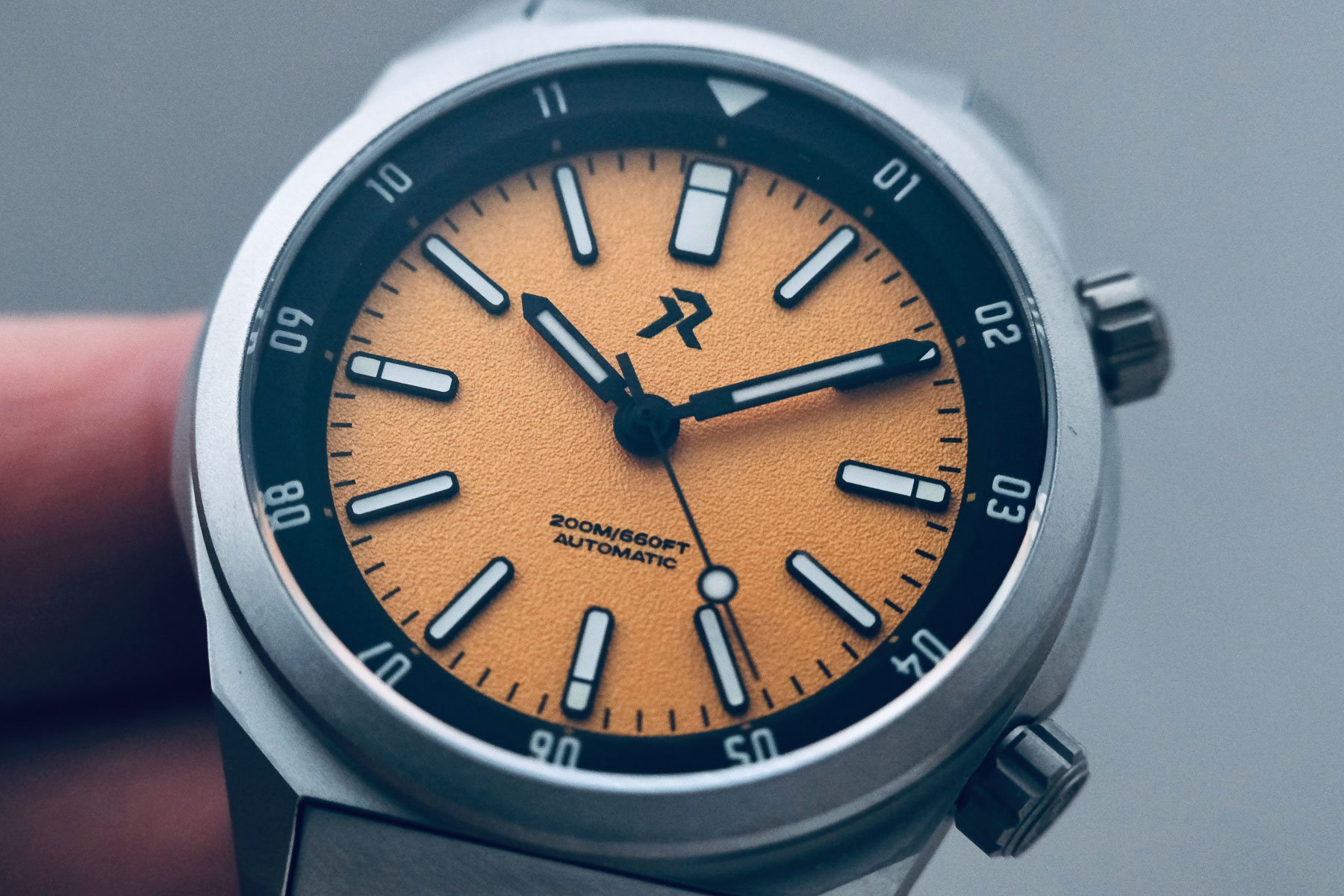 Up to $500
For many people I know, spending up to $500 on a watch is a big deal. It's my personal average and where my comfort zone is. Even before Seiko unveiled the NH34 movement, one could get a heck of a watch for $500 or less. In terms of calibers, you get a Seiko NH35/36, a Miyota 9000 series, and even a Ronda R-150. Any of these movements are reliable, generally accurate, and easy to service (it's important to get a movement that is easy to service in this price range). My advice is to stay away from a watch that comes with a Swiss movement for less than $500. Otherwise, one-third of the total value of the watch is in the movement. In other words, the rest could leave something to be desired.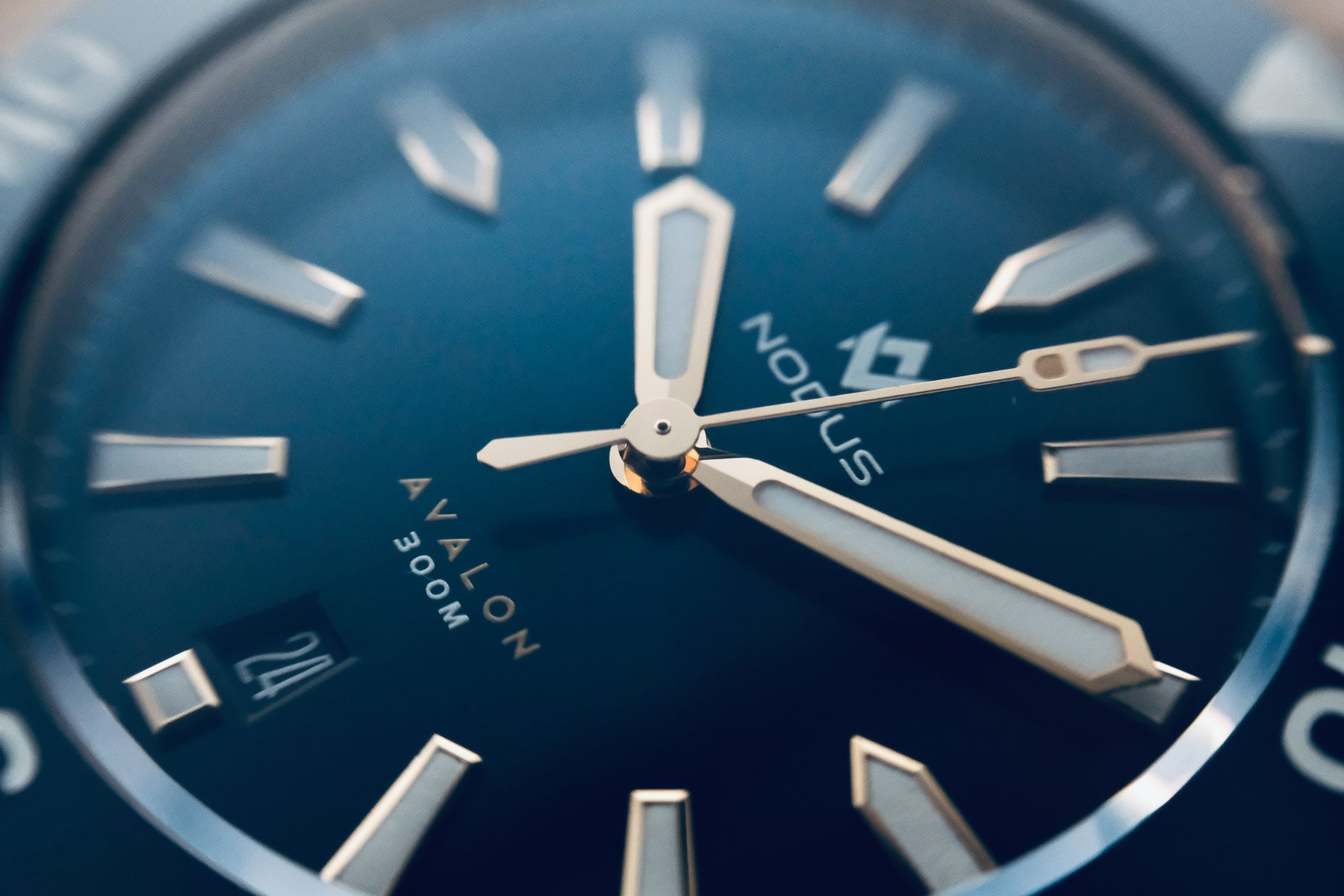 Thankfully, we can now expect a sapphire crystal in this price range. Even a domed one! Even better still, a double-domed sapphire crystal! By the way, what does that mean? Why do people gush over a double-domed sapphire crystal? Well, it means that the crystal is curved on both the inside and the outside. It's more costly to make this type of crystal than a flat one. The dome of a crystal is also what creates the distortion that some of us love. It mimics the look of old Plexiglass crystals where the edges of the dial are distorted at certain angles. But not all domed sapphire crystals are created equal. Single-domed crystals can offer extreme distortion, while double-domed ones typically offer less. Which type is better? That's up to you.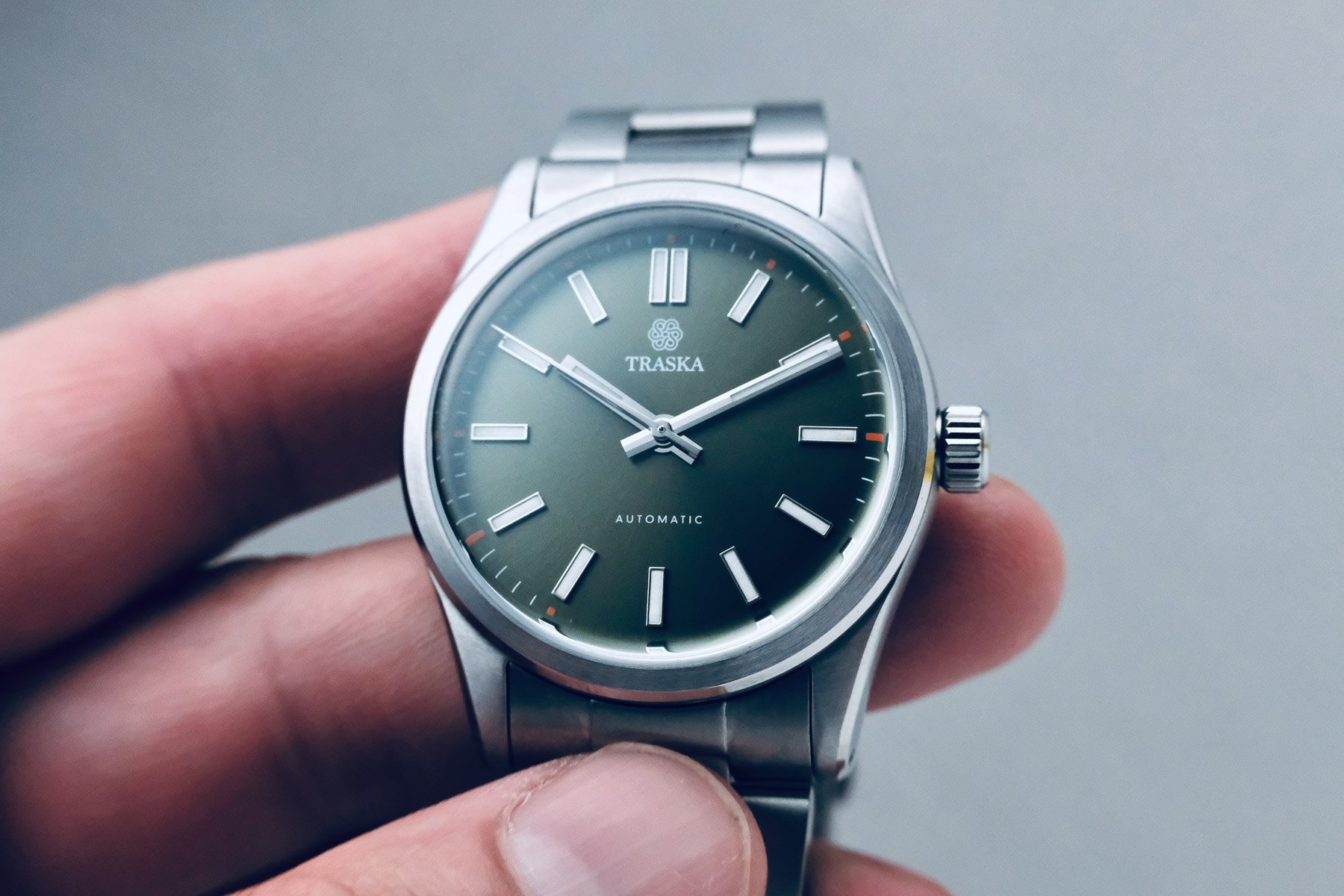 How about a decent bracelet?
For less than $500, one can also expect to get a bracelet with solid links and end links. I'd take this further and say that female end links are now common at this price. Having a bracelet constructed in this way means comfort and durability. While having solid links and end links adds weight, it also means that the bracelet will last longer. And having female end links means the bracelet drapes around the natural curve of the wrist. This makes watches more comfortable to wear for those, like me, who were born with chicken wrists. Yes, we can expect milled clasps for $500 and below instead of stamped ones. Is this better, though? Yes and no. It's more durable, but I find old stamped clasps more comfortable for all-day wear.
You see, I'm already becoming subjective! At this price range, I recommend looking into Lorier, Traska, RZE, and Nodus, brands that offer great value for $500 or less.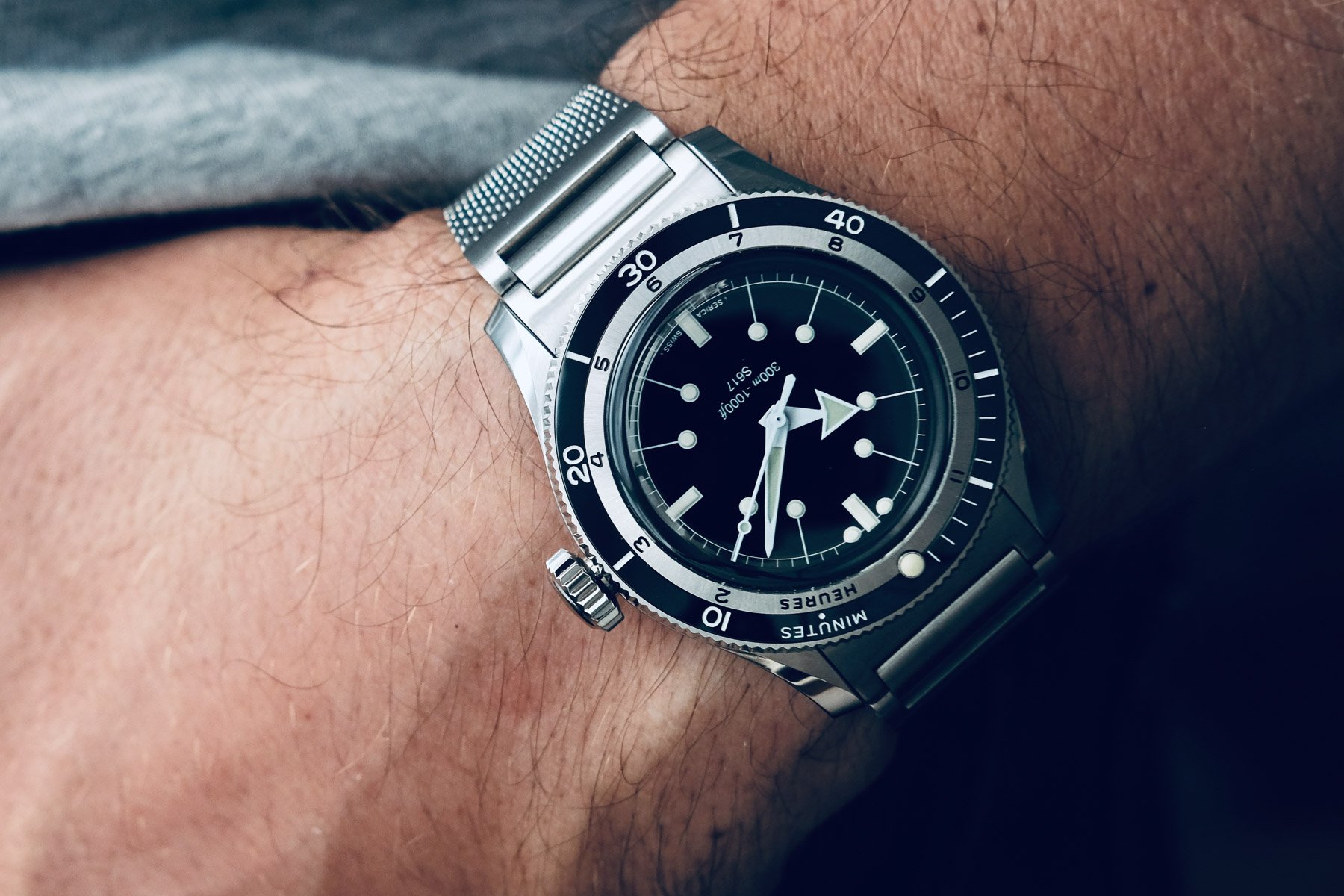 Between $500 and $1,000
Let's up the ante a little bit. In general, when spending between $500 and $1,000, one can expect Swiss-made movements. Indeed, it's almost a mortal sin to have a Miyota 8000-series caliber in a $1,000 watch. The calibers of choice in this price range are the Sellita SW200-1, Soprod P024, STP1-11, and perhaps the ETA 2824-2. Having a Swiss-made movement doesn't automatically make a watch better, but that is what's generally available between $500 and $1,000. It's important to note that the Miyota 9000-series movements are also considered premium and can often be found in this price range. Such calibers include the 9015, 90S5, and 9039.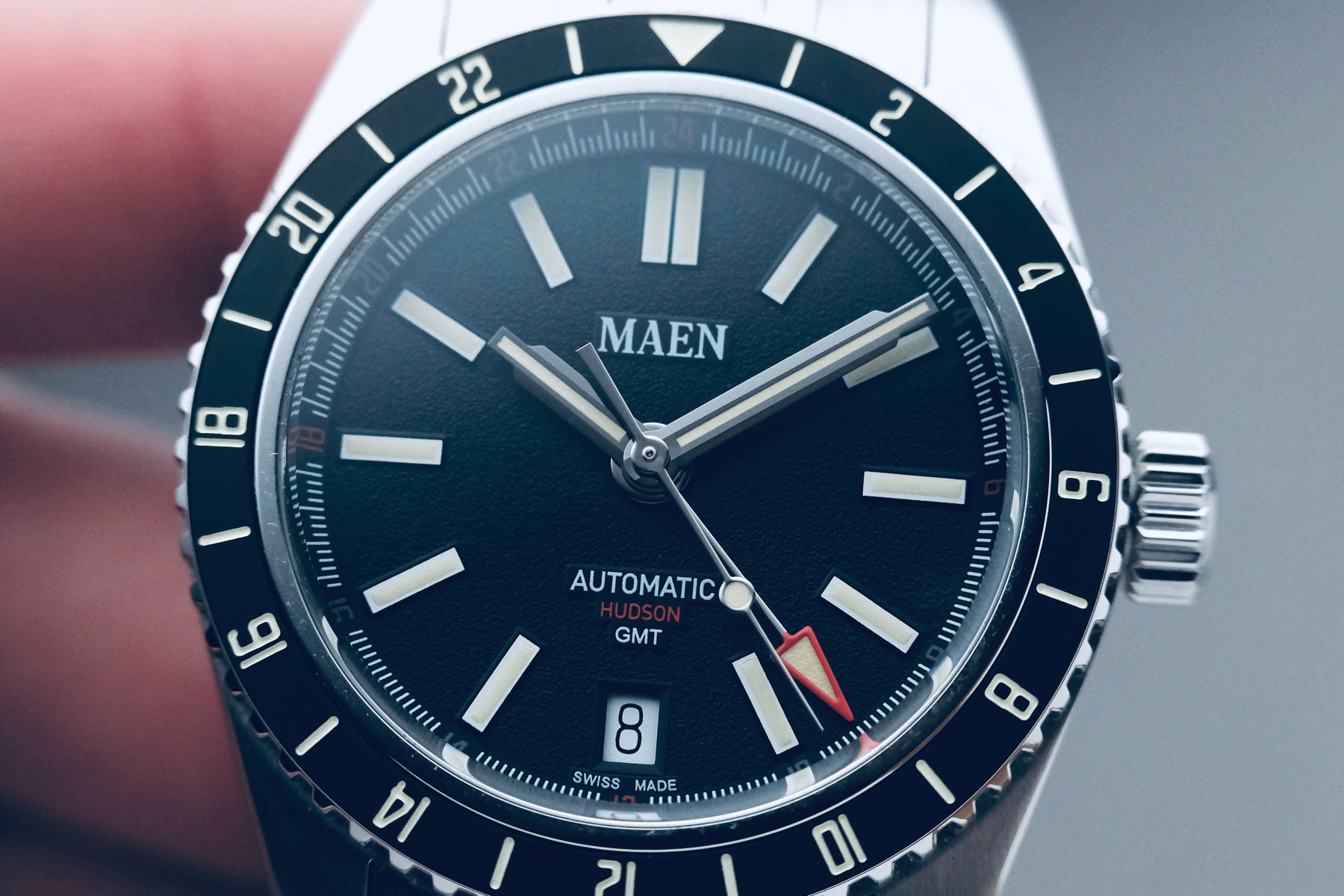 In this price range, double-domed sapphire crystals and bracelets with milled clasps are pretty much standard. And things do get more interesting now thanks to a few brands that have made certain features available for less. A few years ago, we could only dream of toolless micro-adjustment clasps in this price range. But now, they can be found in watches that retail for less than $1,000, and that's pretty spectacular. Similarly, the finish on the bracelets is better in this price range. You'll find smoother edges, satin brushing, and sometimes polished chamfers on the individual links.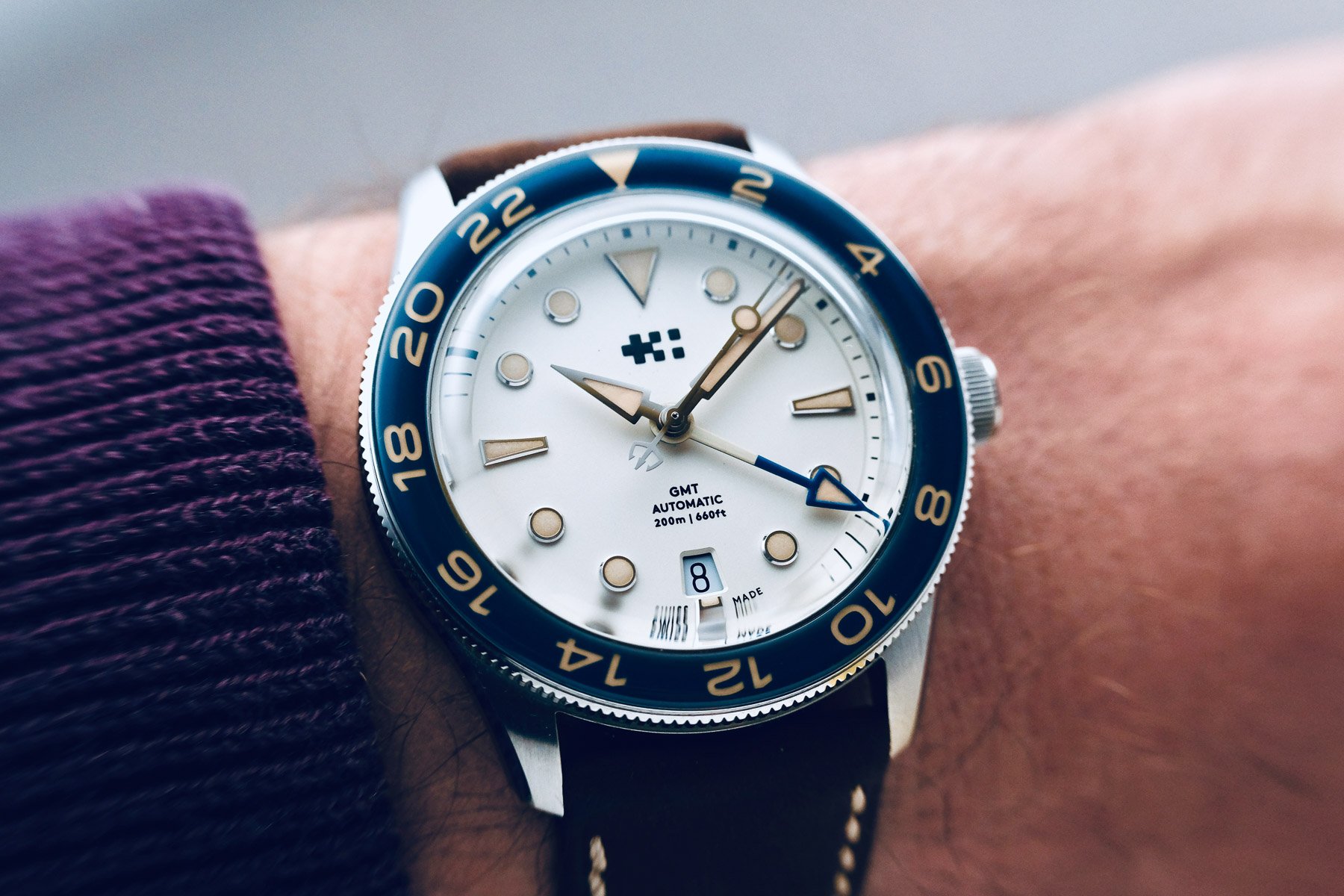 What about water resistance?
Between $500 and $1,000, we can also find watches with better water resistance (up to 300 meters). And since 2020, I'd say that, in general, we can now find watches with decent water resistance and smaller cases. This means that brands pay more attention to how the cases are designed and built. Thus, it is not uncommon to find dive watches with 300 meters of water resistance and with case diameters under 40mm. And although I already spoke about movements, I'd add that now we can find GMT watches that come with robust builds and refined finish for less than $1,000. 
At this price range, I recommend looking into Maen, Serica, Nodus, Jack Mason, and Christopher Ward, among others.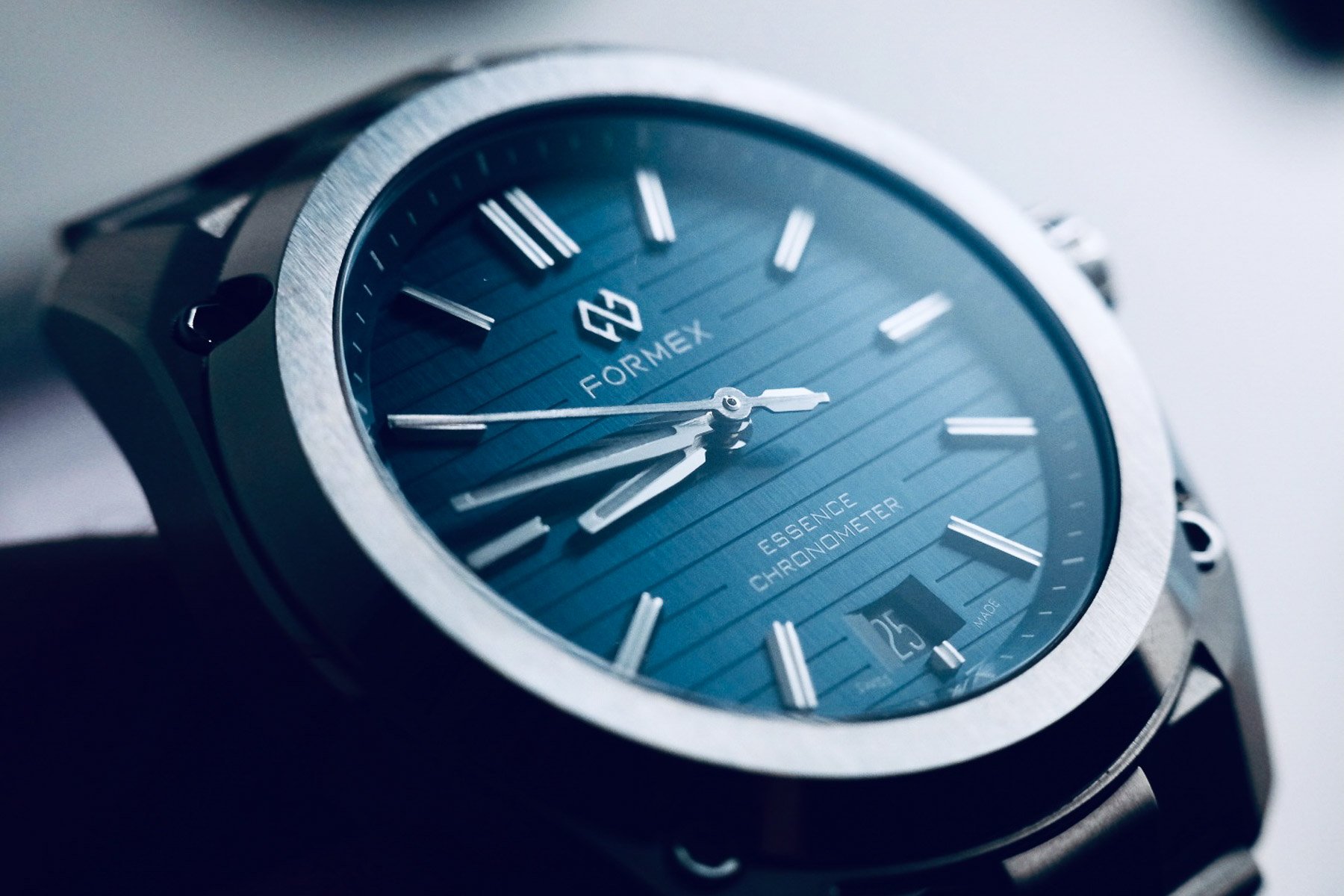 Between $1,000 and $2,000
I know, this is a bigger gap in prices, and there is a good reason for it. It truly seems that watches that retail between $1,000 and $2,000 play in a different category. Watches in this price range are typically described as "affordable luxury" and are compared to offerings from bigger Swiss brands, such as Hamilton, Omega, and even Rolex. While movements found in this category are the same as the ones found in the previous category, they tend to be regulated so that they are as accurate as COSC-certified calibers. Indeed, brands can get a Sellita SW200-1 or an STP1-11 to run between +4/-4 seconds per day. This is actually even better than the COSC requirements of +6/-4 seconds per day.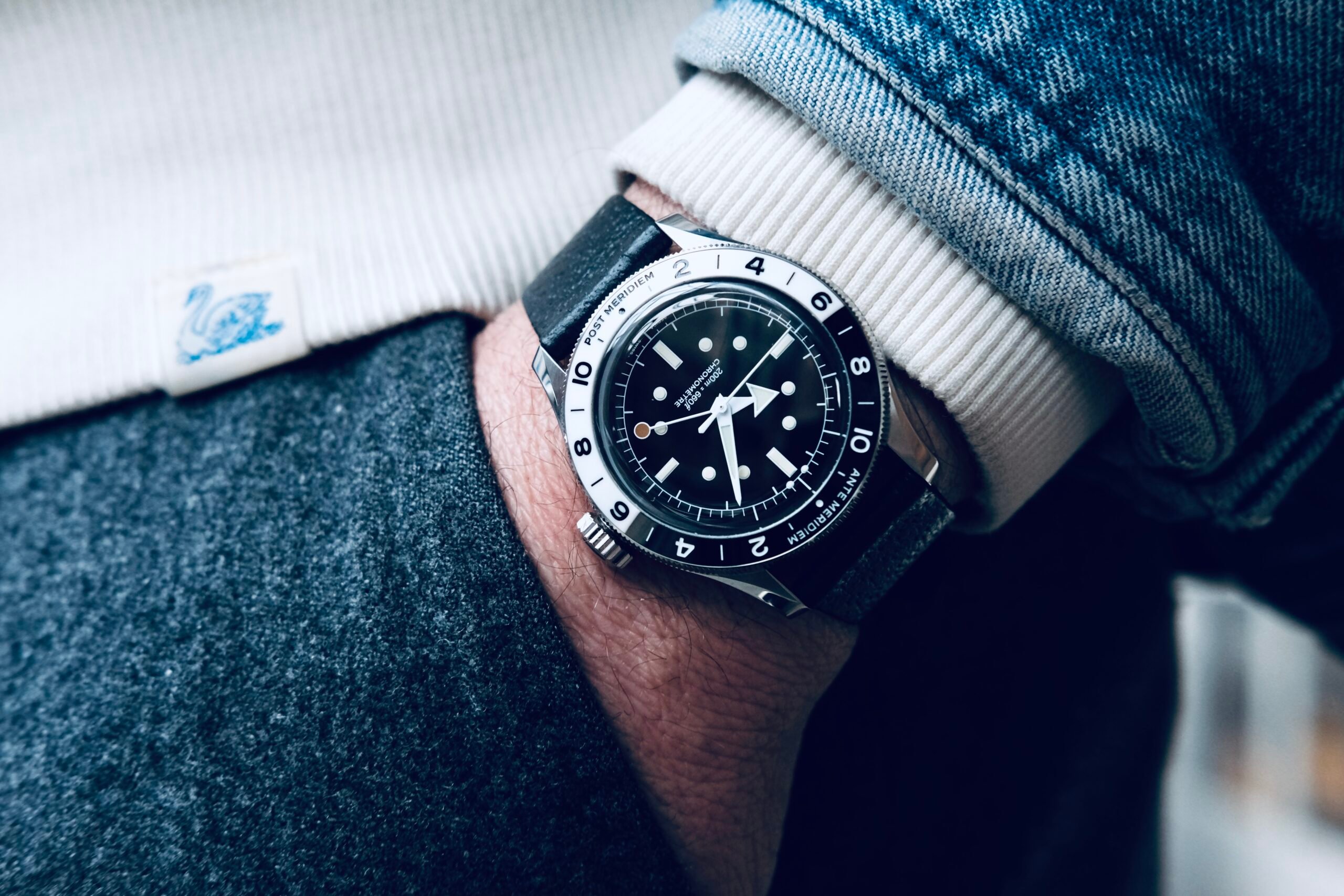 In this price range, we generally find more care given to individual components. For example, we see diamond-cut and rhodium-plated hands that shine brightly and are extremely durable (rhodium coating prevents tarnishing and rusting). While these can be found in sub-$1,000 watches, they are more common in watches that retail between $1,000 and $2,000. Furthermore, the finishing on the cases and bracelets is generally superior. We find satin-brushed surfaces and mirror-like polished ones with smooth transitions between the two. Combining the better finish with better construction, we get watches that look "luxurious" and are comfortable to wear.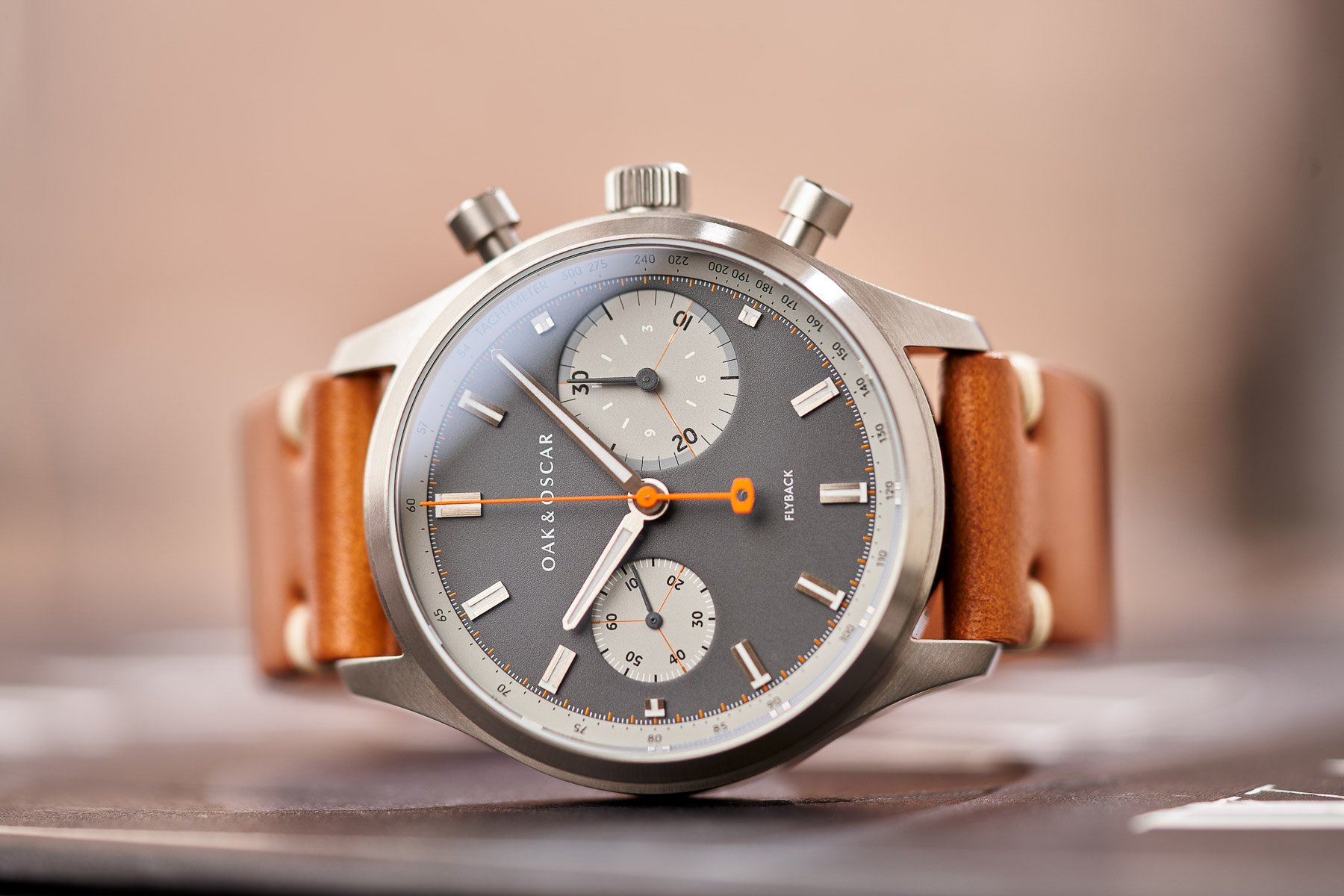 What you get for your money
Lastly, for less than $2,000, one can expect to see outstanding bezel action. I know, bezel action is something that some of us (you?) obsess over. But, if you like bezels, you like good bezel action. Rolex is known for making the smoothest bezels in the world, and they are indeed smooth. The brand now uses ball bearings instead of simpler click springs to make the bezels glide around the watch cases in this fashion. But when you spend more on a watch, you can get a smoother bezel action that feels like opening a Swiss safe. The bezel clicks, it's smooth, and there is no back play. And, more importantly, the bezel will be aligned! 
At this price range, I recommend looking into Serica, Monta, Formex, Christopher Ward, and Oak & Oscar, among others.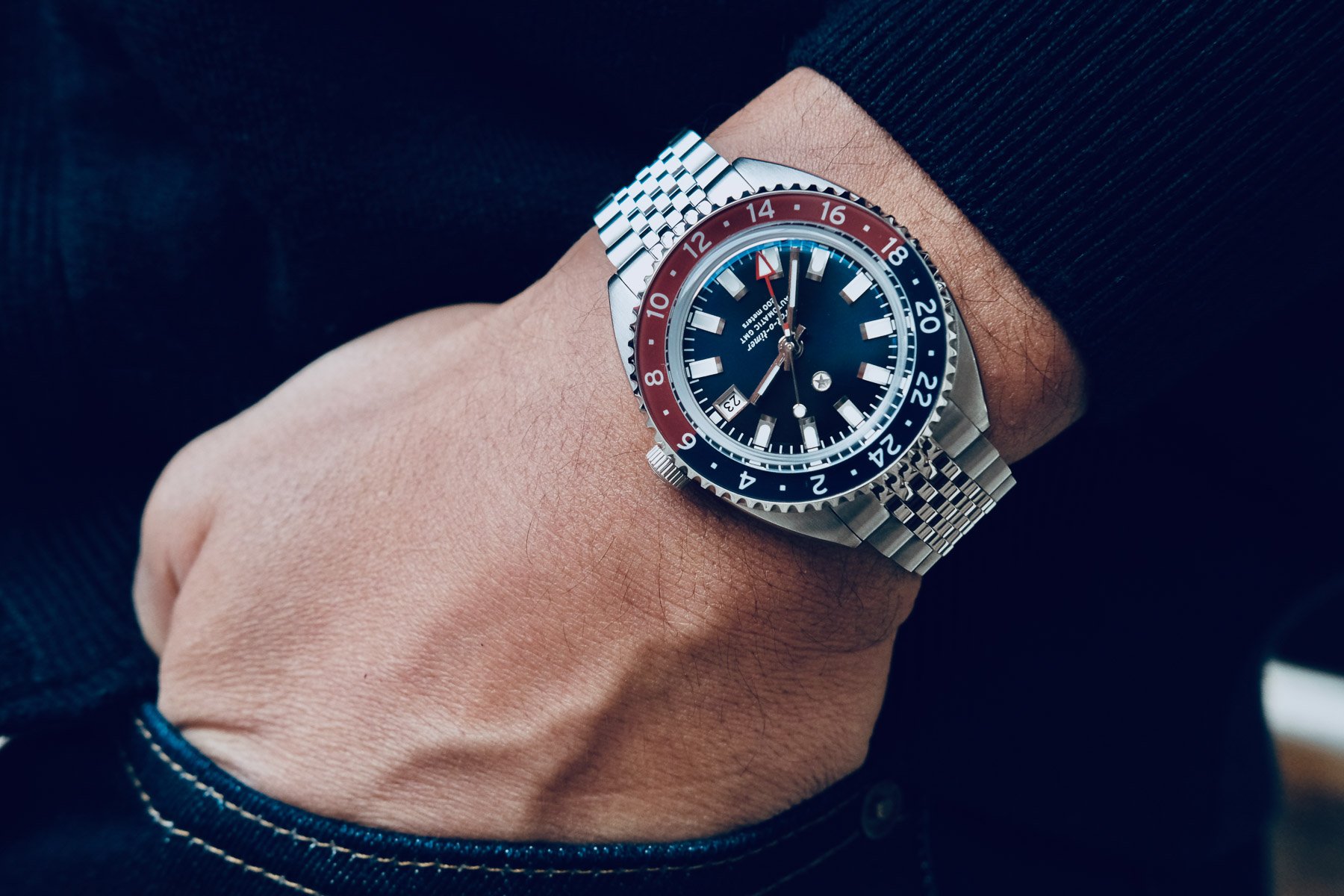 Final thoughts
I know, I couldn't remain 100% objective in this article. Unavoidably, my personal preferences crept in and impacted it a bit. For example, I prefer to have a Miyota movement over a Swiss one in a watch that costs $500. That is because, in my experience, the watch's build and finishing quality will be of equal value to the movement. In other words, the whole watch is good instead of having a great caliber but subpar finishing and construction. But again, that's my personal preference, and I understand very well that we are all different.
Similarly, I do recognize that we all value different things. To me, having an overall well-made watch is more important than the name printed on the dial. And having a watch that matches who I am and makes me smile is more important than having the best specifications. At the end of the day, we all have our preferences. What I listed above, therefore, are general observations of what is available from independents or microbrands in different price brackets. I didn't go over the $2,000 price point, both to keep the article relatively short and because things become murky after that. 
What do you see offered in the same price brackets? And more importantly, what did I miss? I would like to hear your thoughts on specifications and how important they are to you.