Dear Breitling, Bring Back The SuperOcean Ref. 2005 "Slowmo" Chronograph
A diver's chronograph unlike any Breitling watch today
Every watch enthusiast can think of a great discontinued timepiece that should return to the spotlight in a more modern version. At the Fratello offices, we are no different. It inspired us to come up with a series about watches that the Fratello editors would like to see make a comeback. Some of the watches are iconic, some of them are less popular. But all of them are loved by at least one of our editors. Let's look at some of our favorites in this series. This time, it's Tomas who wants the 1960s Breitling SuperOcean ref. 2005 redone.
In Fratello team discussions, we regularly dive deep into the archives of a brand to talk about some of the watches from the past that we love. As a result, the question, "Wouldn't it be great if the brand would bring this back?" often pops up. It has become the central theme of this series of articles. Despite our excitement, we don't expect brands to bring them back. There are often valid strategic and commercial reasons not to bring back the models we will be talking about. But this series is not based on a watch's commercial success. The series is based on the love that we have for some of the gems of the industry. As Breitling is on a roll with re-editions, Tomas has a suggestion to make.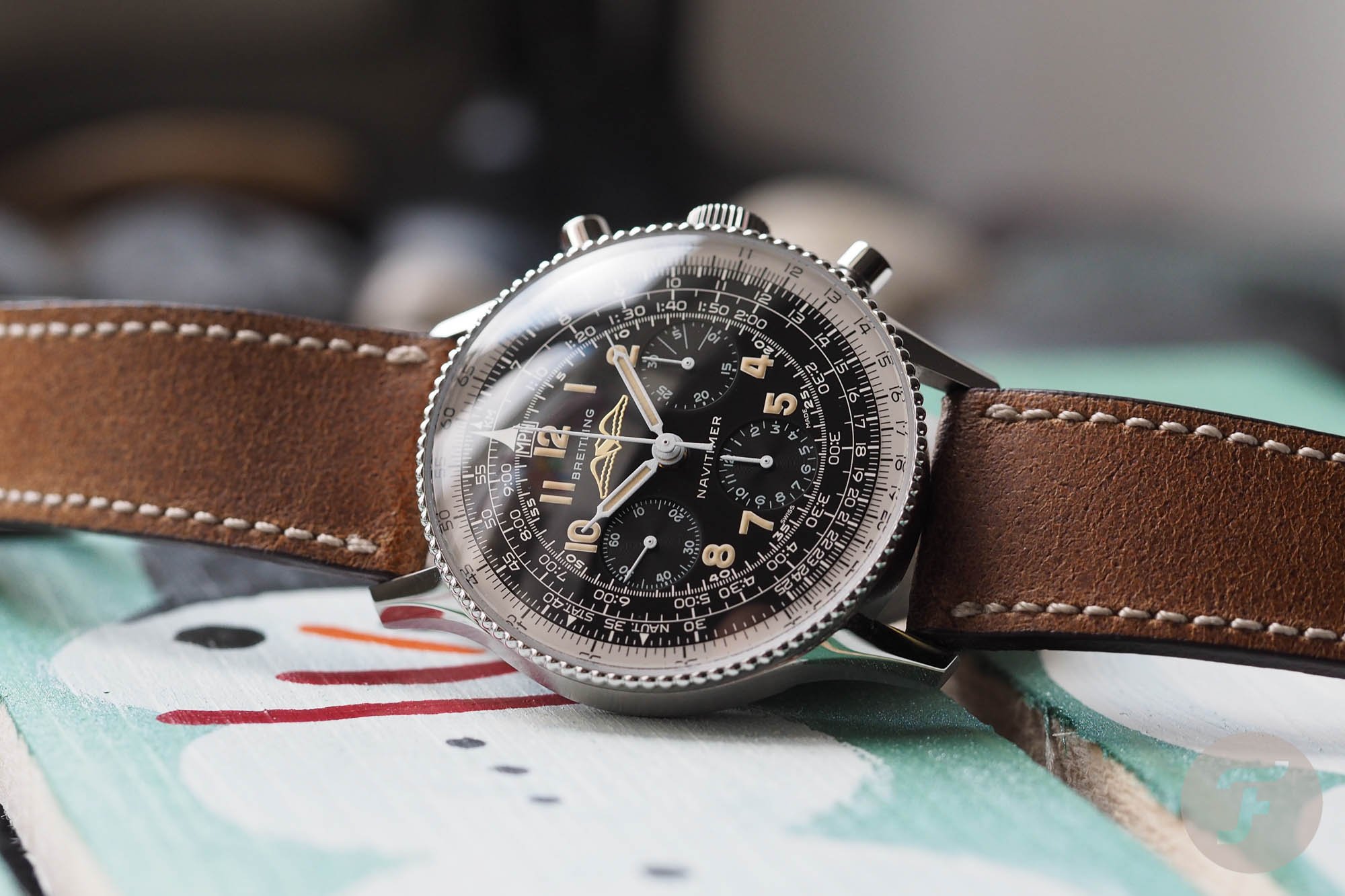 Breitling as a re-edition expert
It must be a real pleasure to sit on the Breitling Board of Directors and watch Georges Kern and his squad restore Breitling's history piece by piece. Or timepiece by timepiece, to be precise. Over the last few years, we have witnessed a few really careful and stunning re-editions, with an all-black Breitling Navitimer ref. 806 and a SuperOcean Heritage at the top of the list. It's no secret that Breitling has a big, fat, and juicy backlog to dig through. And the market seems to love every single revival the brand has come up with recently.
Time for a different "re-edition"?
Honestly, though, I am a bit uncertain about building a portfolio based solely on the success of models from the archives. I already shared my thoughts on what I consider a crisis in watch design in a standalone article. For example, I like the reborn Nivada Grenchen watches, but if I gave them a deeper look and only had a budget to spend on one or two watches, I would opt out. It's simple — I like the sentiment of the old design but would rather pick an "OG" vintage Nivada. And in addition to that, I would rather look for some original modern watch with a unique design that looks to the future, not back to the past.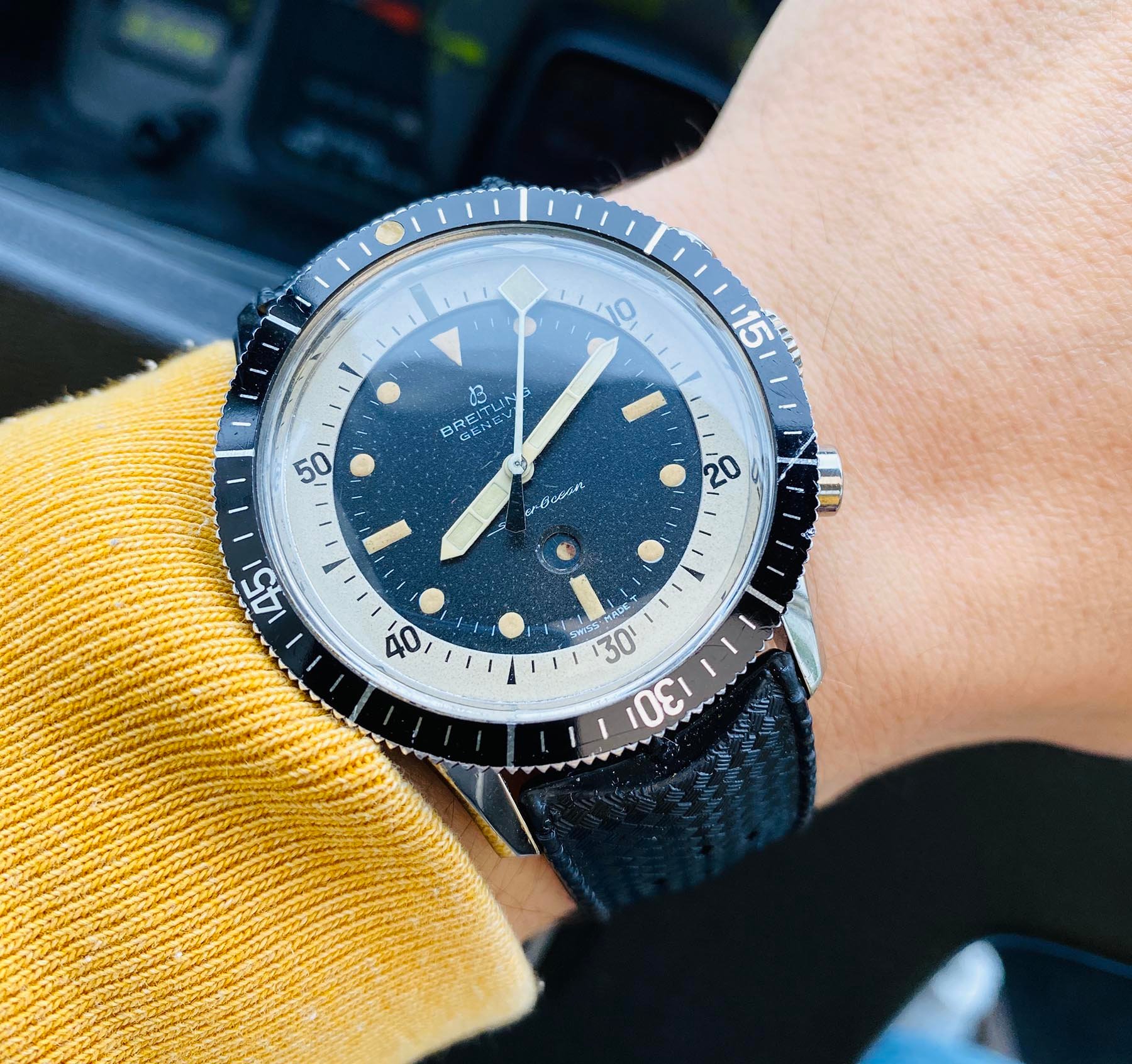 Breitling SuperOcean ref. 2005
Today, you rarely see breakthroughs or out-of-the-box innovations in tech or design coming from standard watch brands. Back in the day, lots of brands — not only the high-end ones — brought unusual concepts to market. The Breitling SuperOcean ref. 2005 only confirms that. It seems like Breitling stripped a watch down to the dial and started to put it back together with a very open mind, keeping what a diver needs most as the top priority.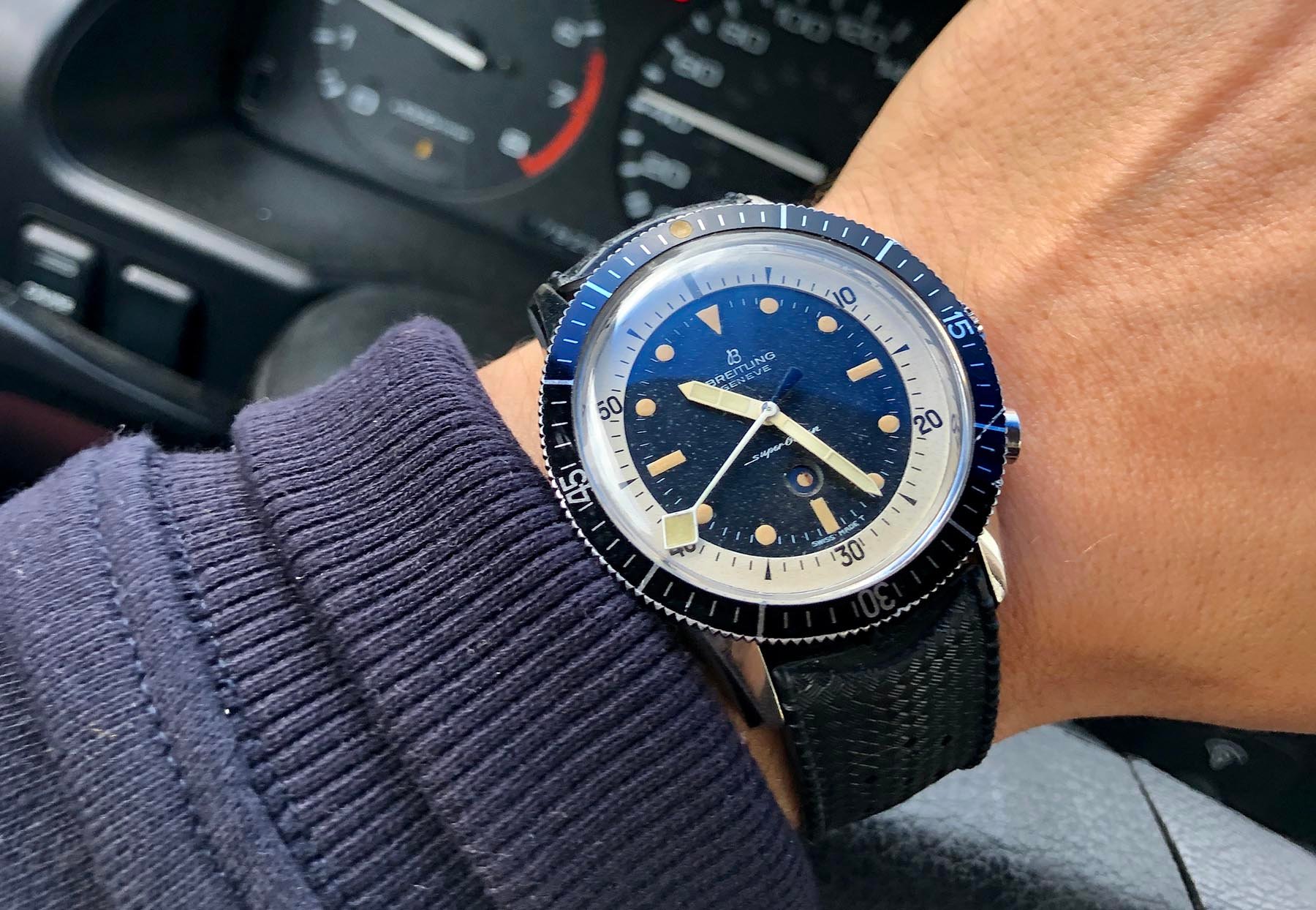 Minutes spent underwater are really the only relevant information, and that's why Breitling did not bother to put a seconds hand on it. Instead of being confined to a tiny sub-register or relying solely on a timing bezel that might move, the minute recorder was promoted to the number-one feature. Breitling put it in the center and crowned it with the world's biggest chronograph minute hand ever featuring a characteristic diamond tip. To show the user the status of the chronograph at any given time, the SuperOcean ref. 2005 featured a chronograph-activity window at 6 o'clock. The three different indicators that cycled through this window showed if the chronograph was running, paused, or deactivated.
If you imagine this all was packed into a stunning 42mm case back in 1964, that's what I call one hell of an innovation. If your vintage watch bucket lists have shrunken lately, take a look at the Breitling "Slowmo" review I wrote on #TBT two years ago.
What I would like to see
Now I might surprise you a bit. What I would like to see is not an identical 1:1 version of the eye-popping ref. 2005 from the sixties. Well, I would really like a SuperOcean to come back, but more through its legacy and timeless spirit than this exact form. I would like to see the next model in this line, a reinterpretation that maintains some of its origins but as a new release in keeping with today's modern world. So, what to keep, what to change, and what to add?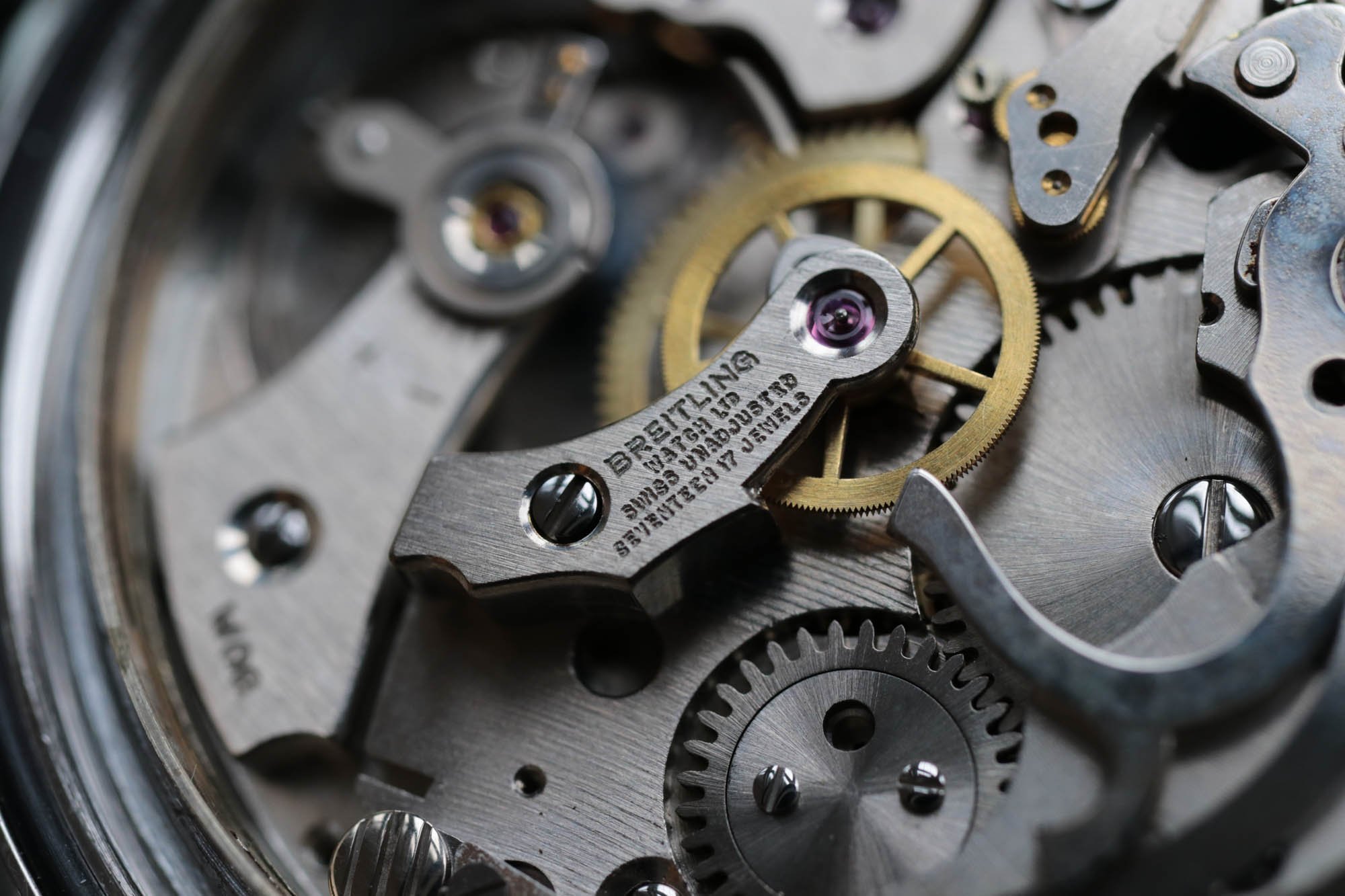 Movement
To recreate an unusual chronograph would require a new in-house caliber, as there are no calibers that would cover the functionality. And that's not an easy or cheap task to accomplish. I remember @Watchfred's comment on the Breitling fans Facebook page, in which he estimated that the development of a new in-house movement would take at least three years and a budget of approximately 10 million Swiss francs. Well, that's a start. I am pretty fed up with the countless re-editions powered by ETA or Sellita movements.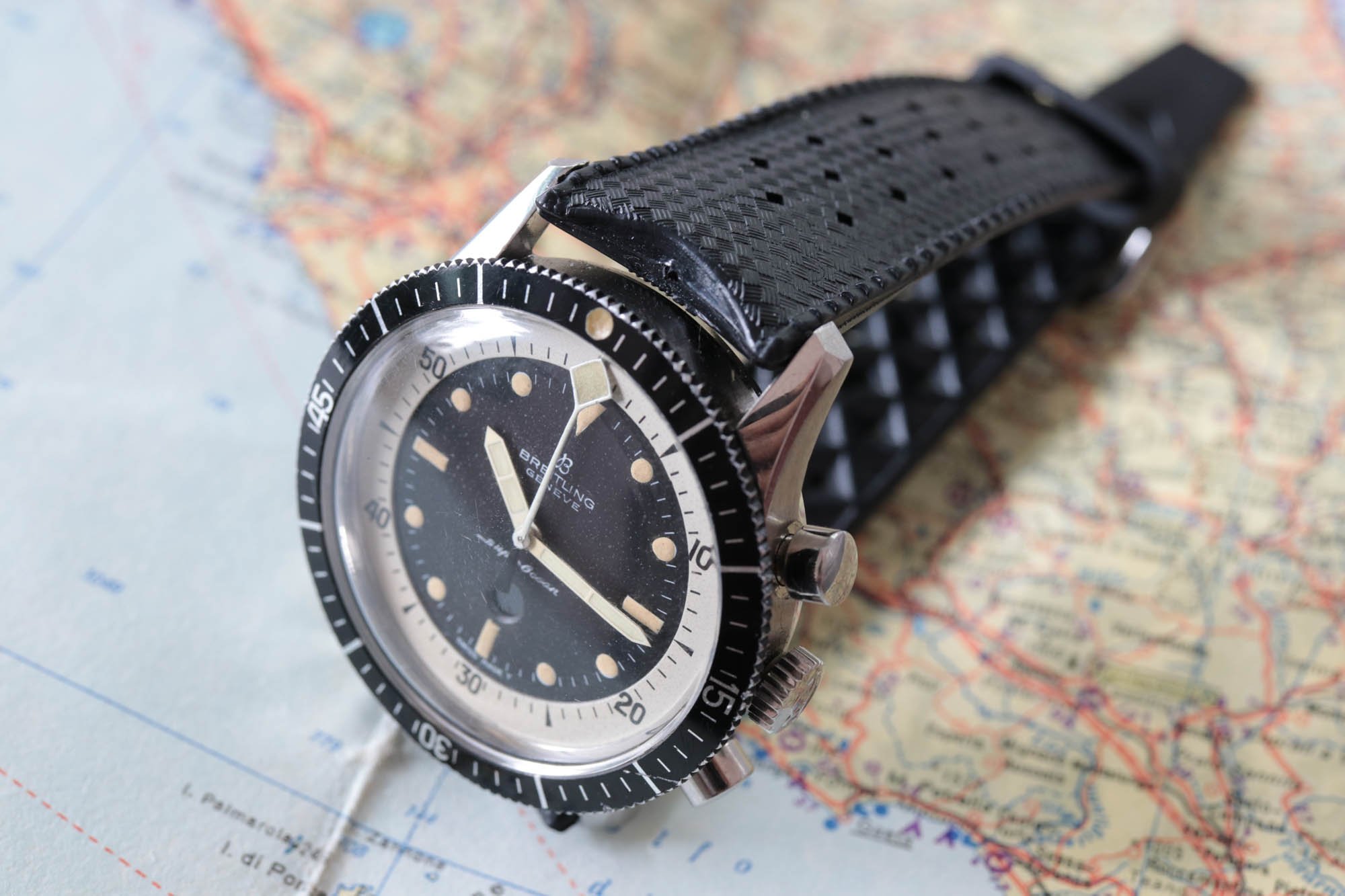 New case and new design
Considering its purpose and functionality, the vintage SuperOcean ref. 2005 looks surprisingly dressy. Its style is very characteristic of the sixties, and its birth year definitely contributes to that aura. That's why its design should stay sealed in the past. In my opinion, it would be really interesting to see the same performance in a more present-day case shape. I can imagine slightly sportier angles and maybe the use of materials that designers in 1960 could only dream of.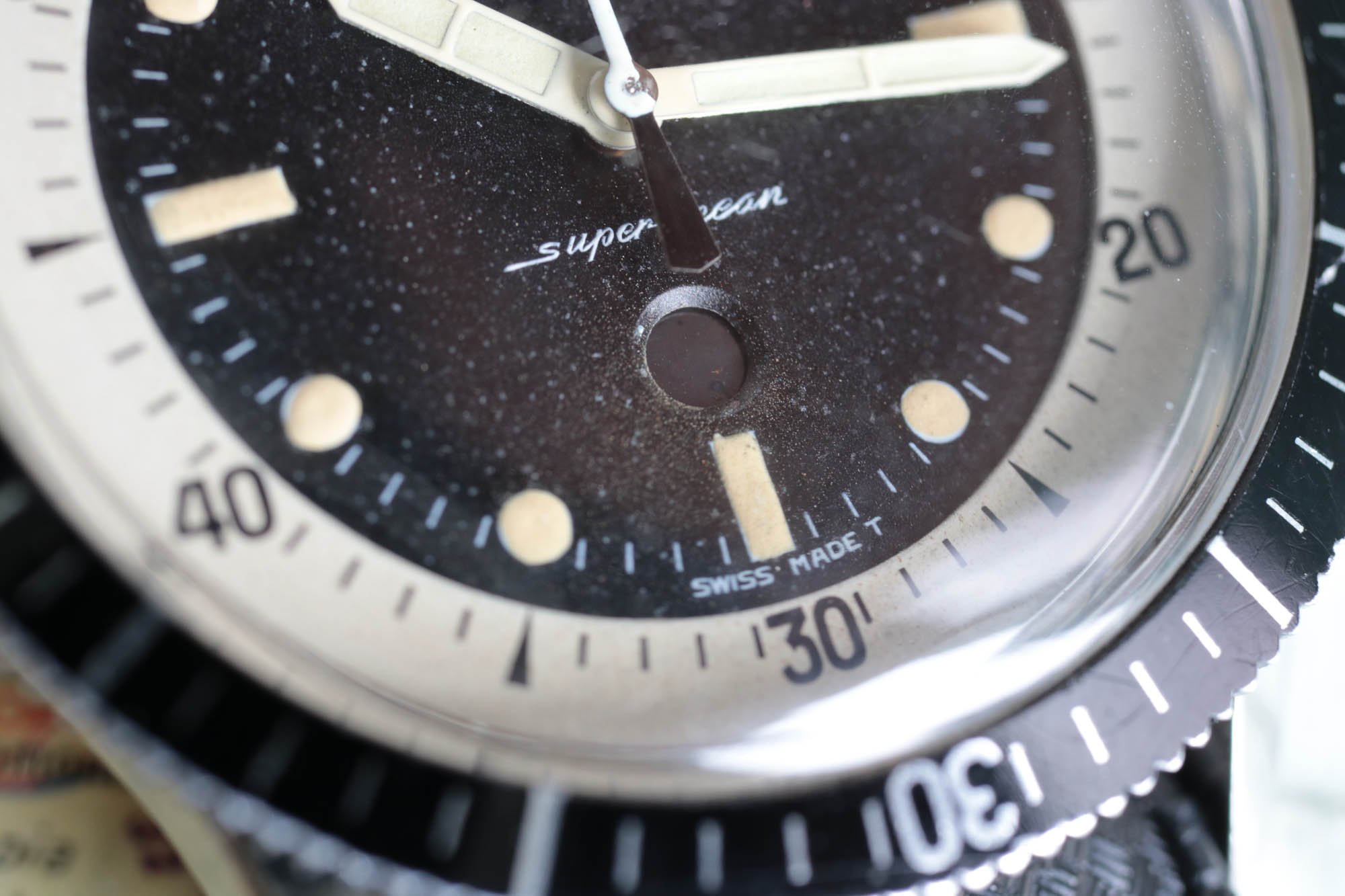 Also, I would really like to see more colors. The almost monochromatic design has a lot of charm, but an outside-the-box take on a diver's chronograph asks for a bit more. Not necessarily a lot of colors, but maybe just some fresh detailing to underline the uniqueness of the watch. What would you add or change? Sharpen your fingers, and shoot your ideas off in the comments. I am curious what the final outcome will be!