Finding The Best Watches Under €2,000 Today — Jorg's Pick From Aquastar
After a long search considering options from Tissot, Omega, and Grand Seiko, the Aquastar Deepstar II wins my heart
When Nacho asked me to write this article, I was genuinely torn between two different thoughts on how to spend my hard-earned €2,000. That's why I decided to write this article and detail the process that took place in my mind. Truthfully, I think it's a process that many of you will recognize when presented with the same choice. Whether I came up with the right choice for YOU remains to be seen. But my pick for the best sub-€2,000 watch is the Aquastar Deepstar II.
When asked the question of what to buy for a €2,000 budget, my first thought was, "What can I get brand new?" It's not really unfamiliar territory at all because, in the spring of this year, I wrote an article about the top 10 watches under €2,000. The list featured a variety of different timepieces that could be your perfect pick. I still stand by that list, so if you would like to know some very good options, I suggest checking out the article. But looking back at the list, the one immediate pick is not on it… At least, not quite. Let me elaborate on that.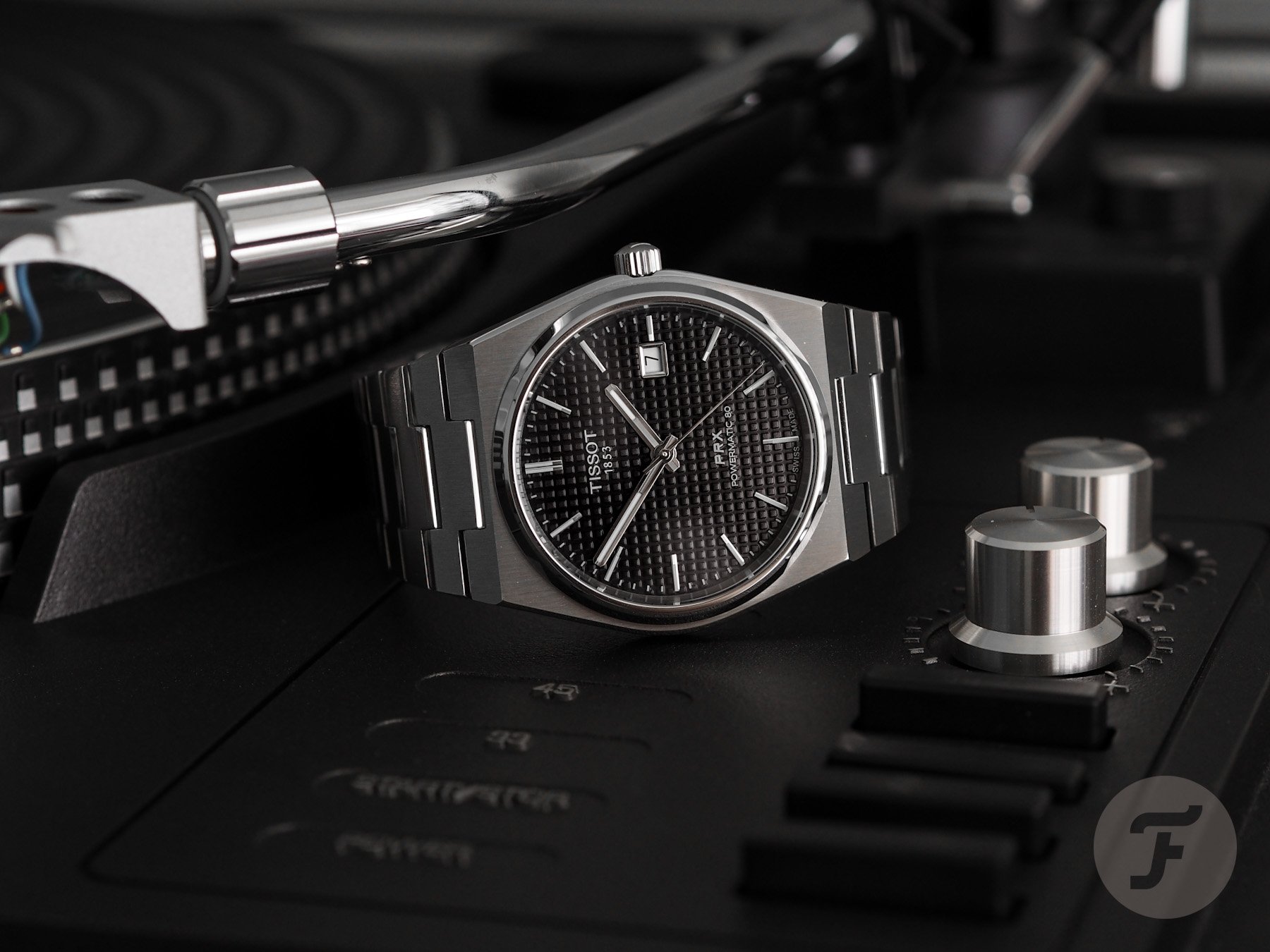 Going the familiar route
I have stated in previous "what would you buy for …" articles that I would blindly add a Tissot PRX Powermatic 80 to any of those lists. I simply love that watch, and many of you do as well. The PRX has been a great release for Tissot. As Rob explained, it might be the gateway to glory for the brand. I selected it as part of my list of three watches with which to start a collection for both €5K and €10K. And because I did, I decided to go forward and actually buy one. For a long time, I denied the fact that I should own it because I currently have my sights set on other watches.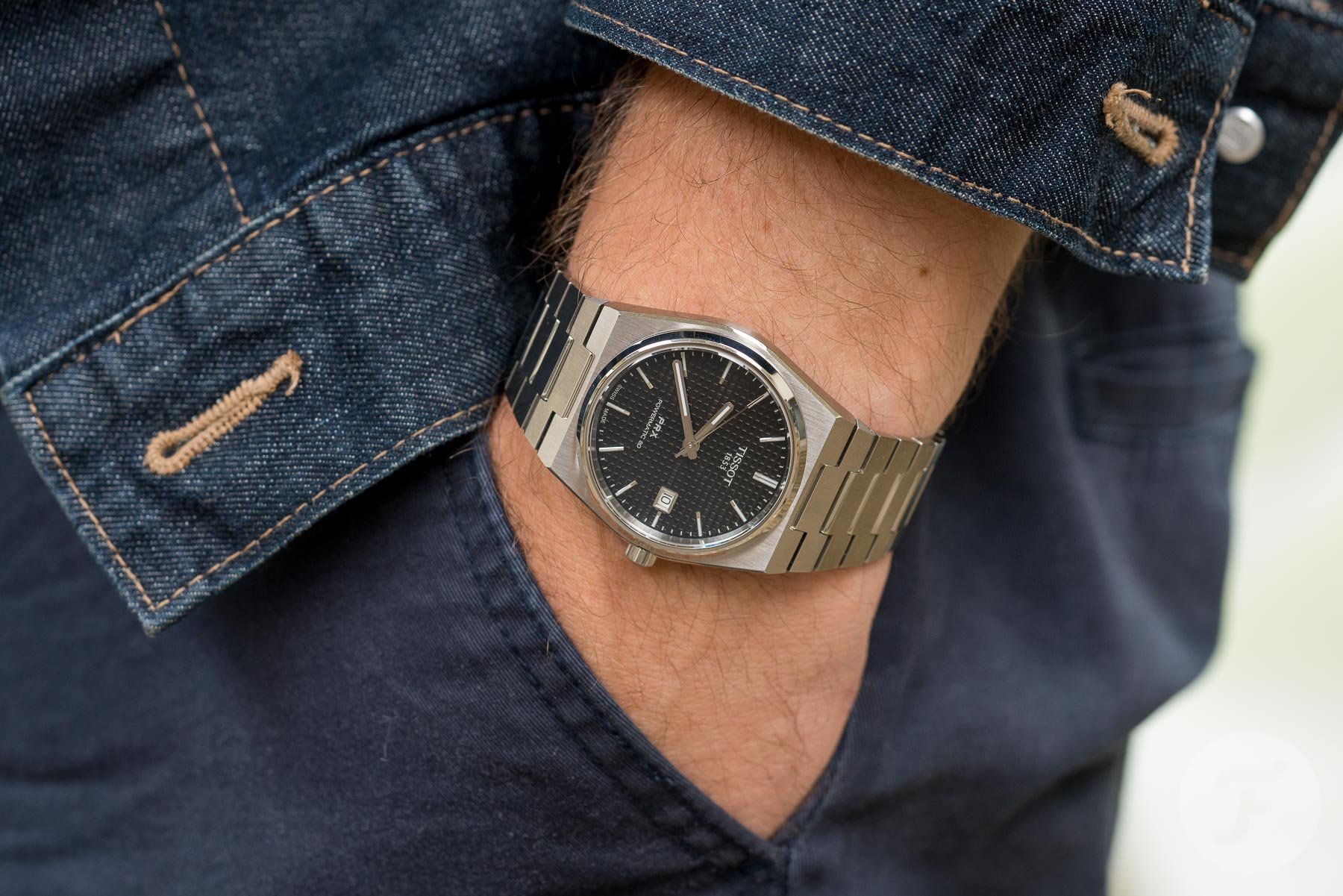 But after writing about it multiple times and being reminded on more than one occasion of how brilliant it is, I decided to pull the trigger and get my hands on one. So there you have it. End of article. We're all set and done. Or are we? While the PRX definitely punches above its weight class, it would be too easy to just leave it at that. There are options that might offer more at €2,000. That's why I took up the challenge to find another watch that I didn't talk about earlier or didn't feature in any of my previous lists. And the hunt continued…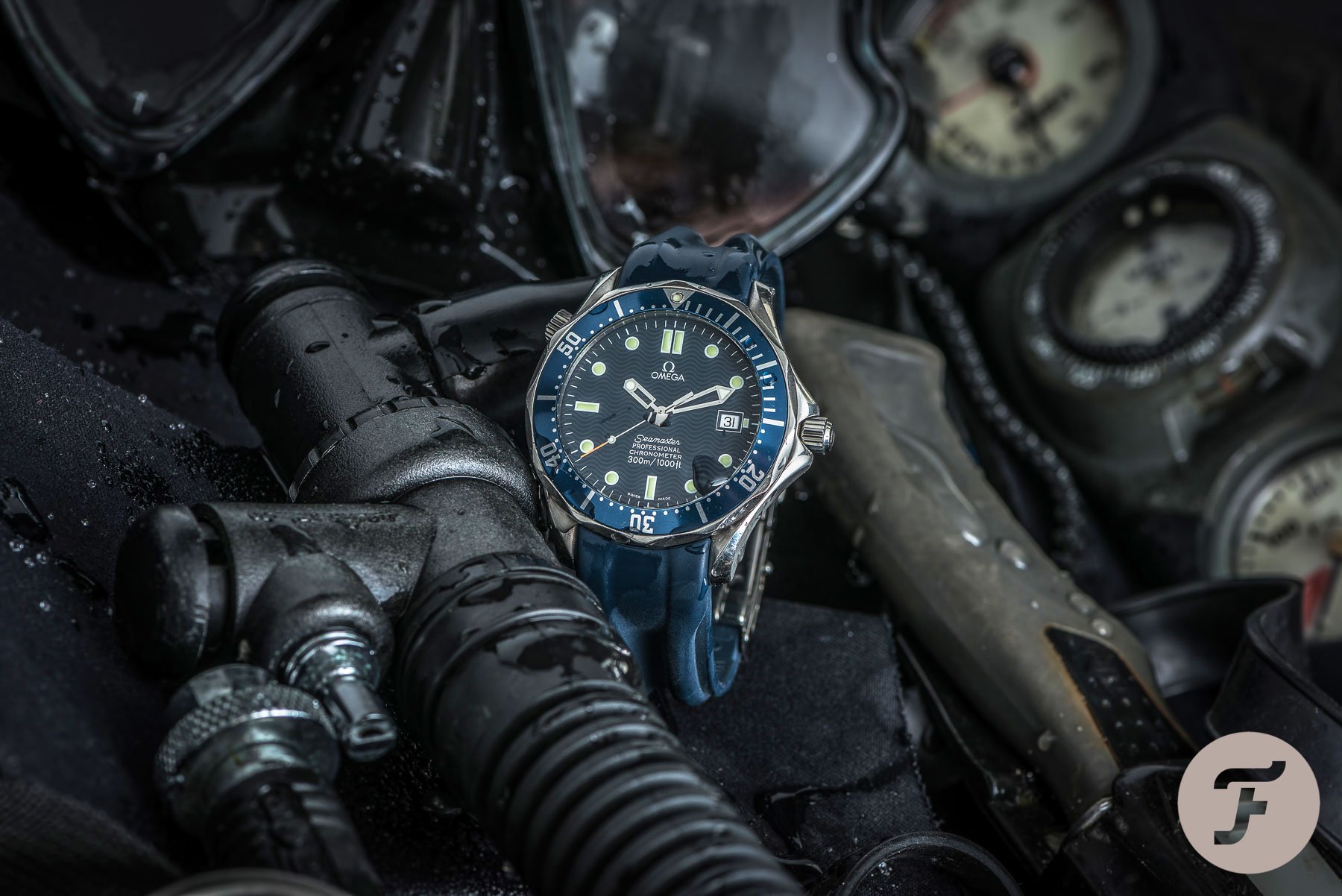 Could you be James Bond?
My next big consideration was if I'd be able to buy a watch from one of the big brands like Omega or Grand Seiko. These makers not only have a different brand perception, but the step up in quality compared to many of the smaller and/or more affordable brands is also quite significant. Wearing a watch from one of these big brands is truly something special. It can be a perfect gateway into a number of their fantastic models. But any GS or Omega would not be part of my collection if it did not represent the brand perfectly. Obviously, buying a new watch from one of these two brands seems impossible, but I had a look at my options online.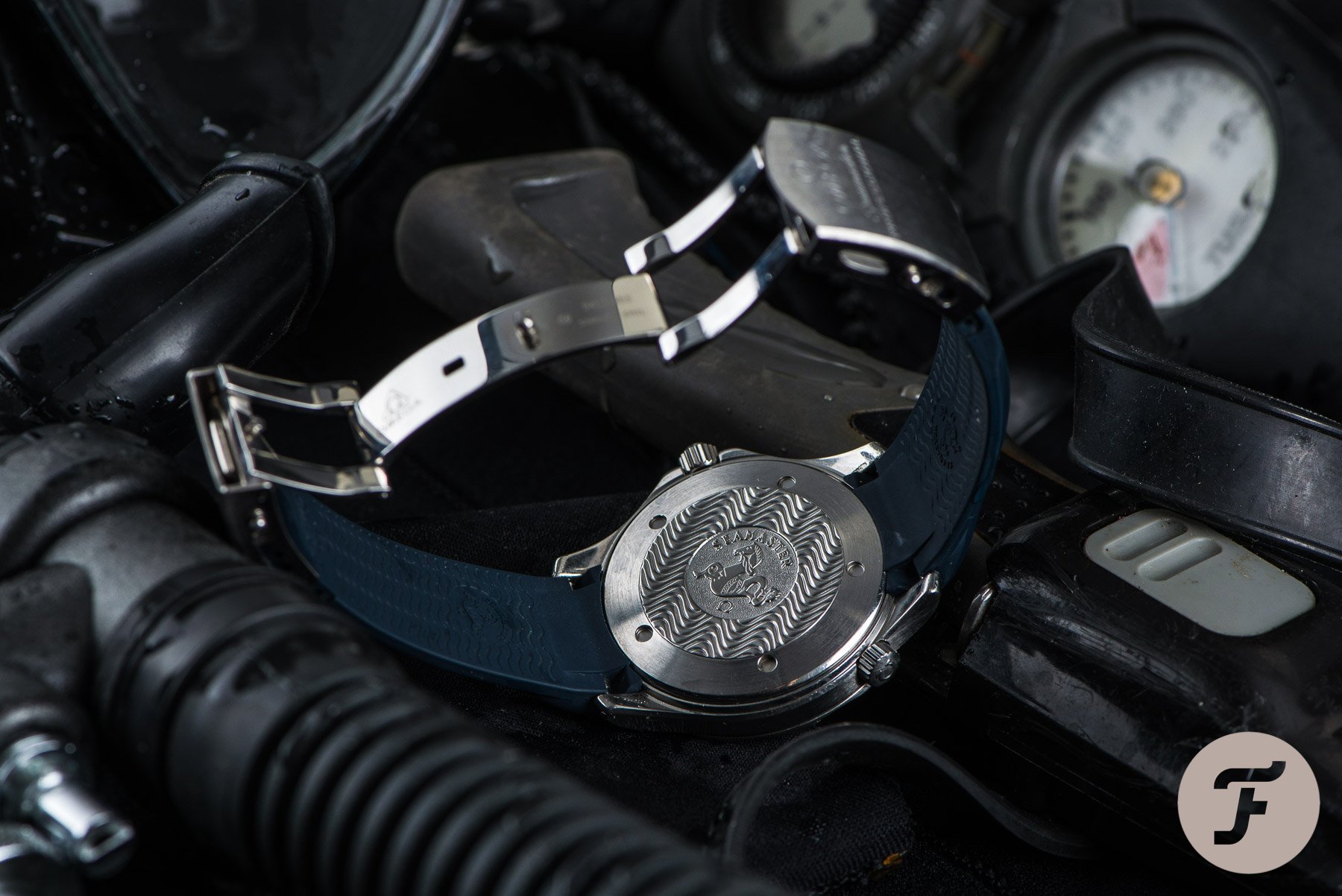 The first watch that popped into my mind was the Omega Seamaster Professional 300M "Bond". Would I be able to buy the mechanical Seamaster Bond ref. 2531.80? To my big surprise, there are a few on offer in Japan starting at roughly €1,600. That is an amazing price, but you would have to go through the hassle of getting it to where you live. Expect to add 25% on top of the price because of the import fees. Additionally, you don't get a box and papers, so you would have to compromise on certain aspects. Getting one with a box and papers would set you back around €2,500. That meant an exit for the Seamaster Bond.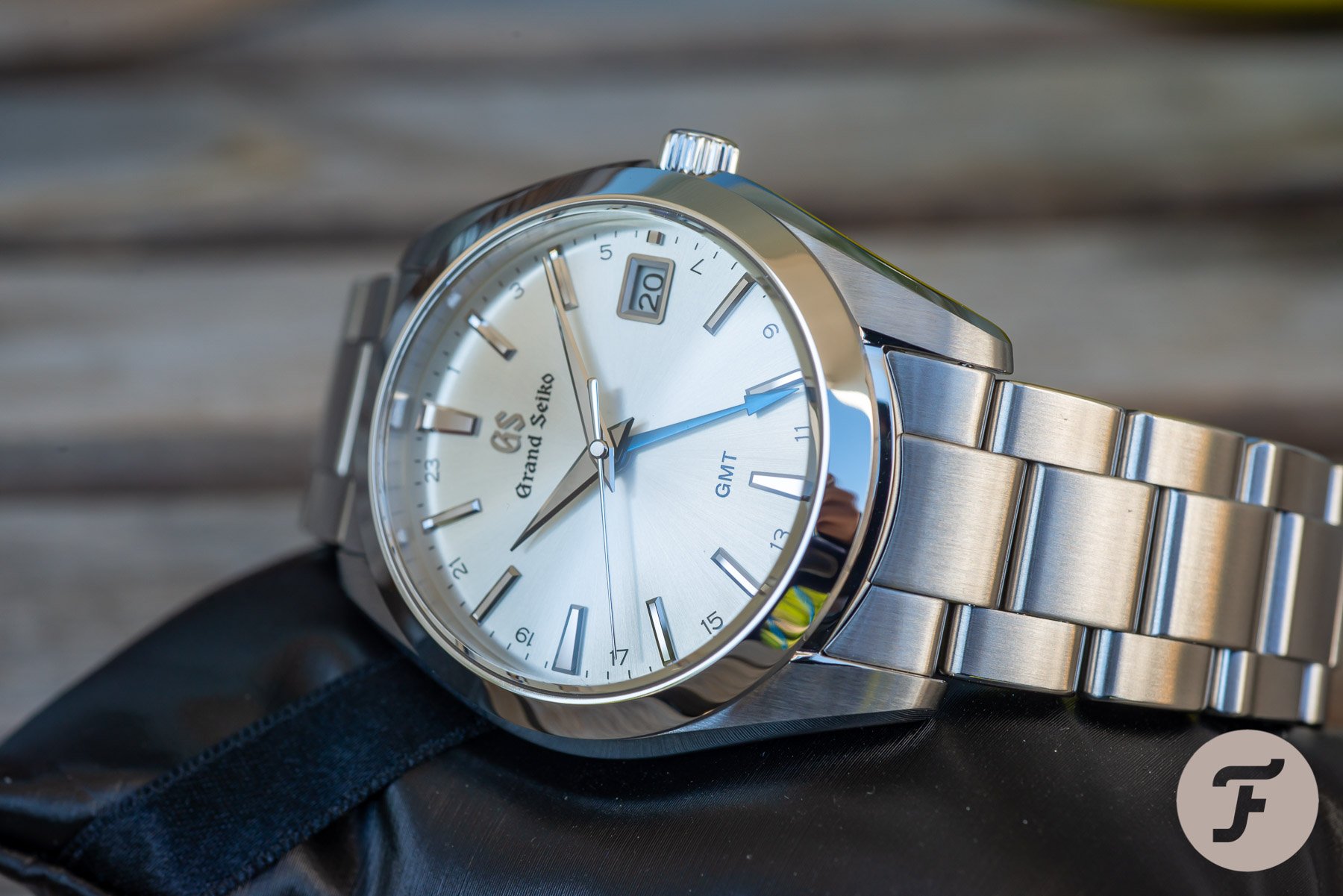 Traveling the world with a Grand Seiko GMT
Next up was a check of some Grand Seiko possibilities. I included the brand's first Spring Drive ref. SBGA001 from 2004 in my article with the best picks under €5,000. It's still hard to believe that you can pick one up between €2.5K and €3K. Obviously, that's a little over budget for this list, so I looked at different options. When it came to narrowing them down, I tried finding the best GMT models. Grand Seiko has a ton of great GMTs, and I looked at possible pre-owned choices. Unfortunately, I could not find any mechanical options, but, to my surprise, you could opt for a brand-new quartz Grand Seiko GMT.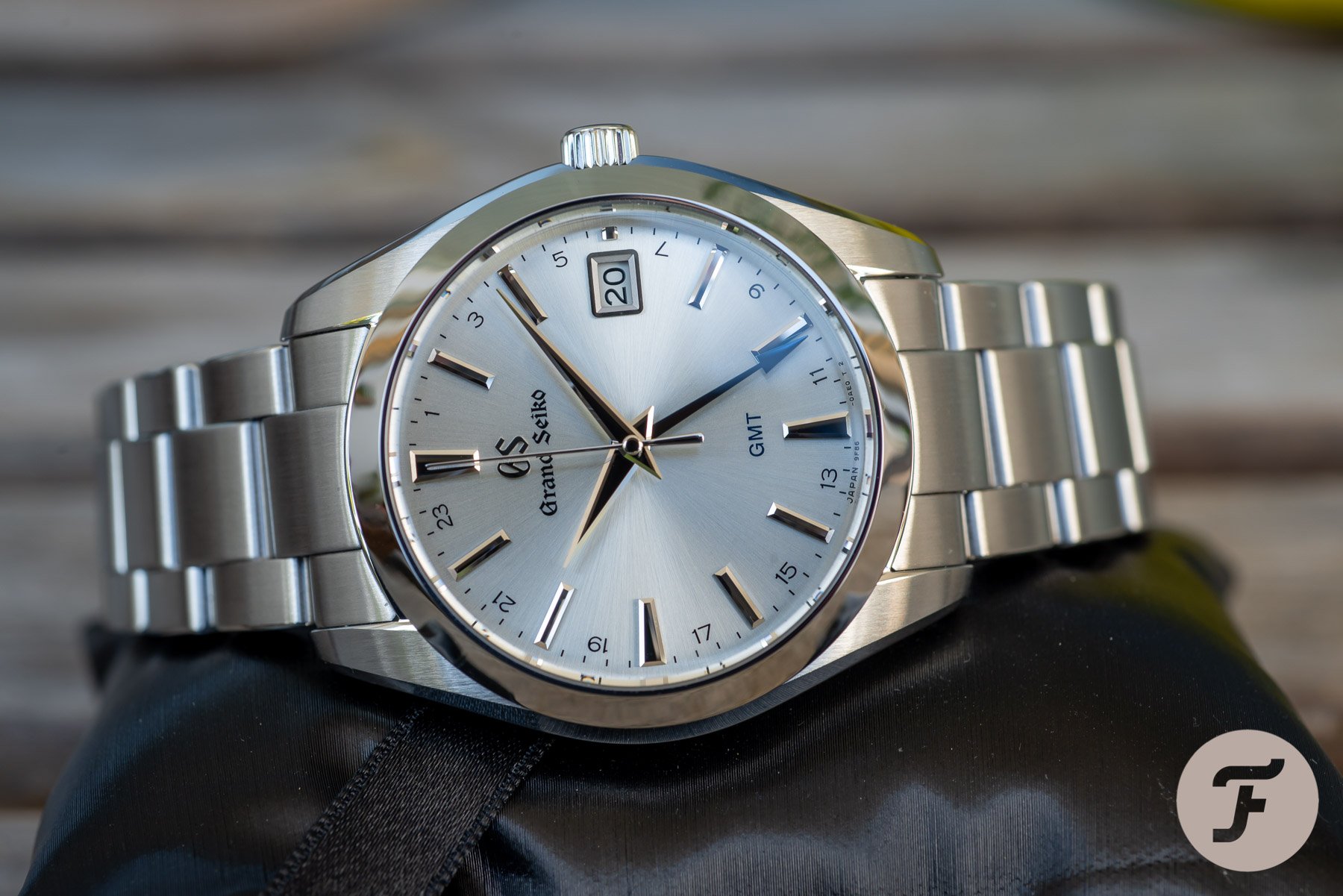 I was reminded of two quartz GMT models that I reviewed back in 2020 that are the entry-level GMT watches for Grand Seiko. The brand's SBGN011 and SBGN013 are a pair of great-looking GMT watches that represent perfectly what makes Grand Seiko so special. The SBGN011 comes with a champagne-colored dial and a light blue GMT hand. The SBGN013, on the other hand, features a black dial with a bright red GMT hand. Both feature a brilliant Zaratsu-polished and brushed case that measures 40mm in diameter and is 12.2mm thick. The size makes them very easy to wear and the overall quality and finishing are truly top-notch.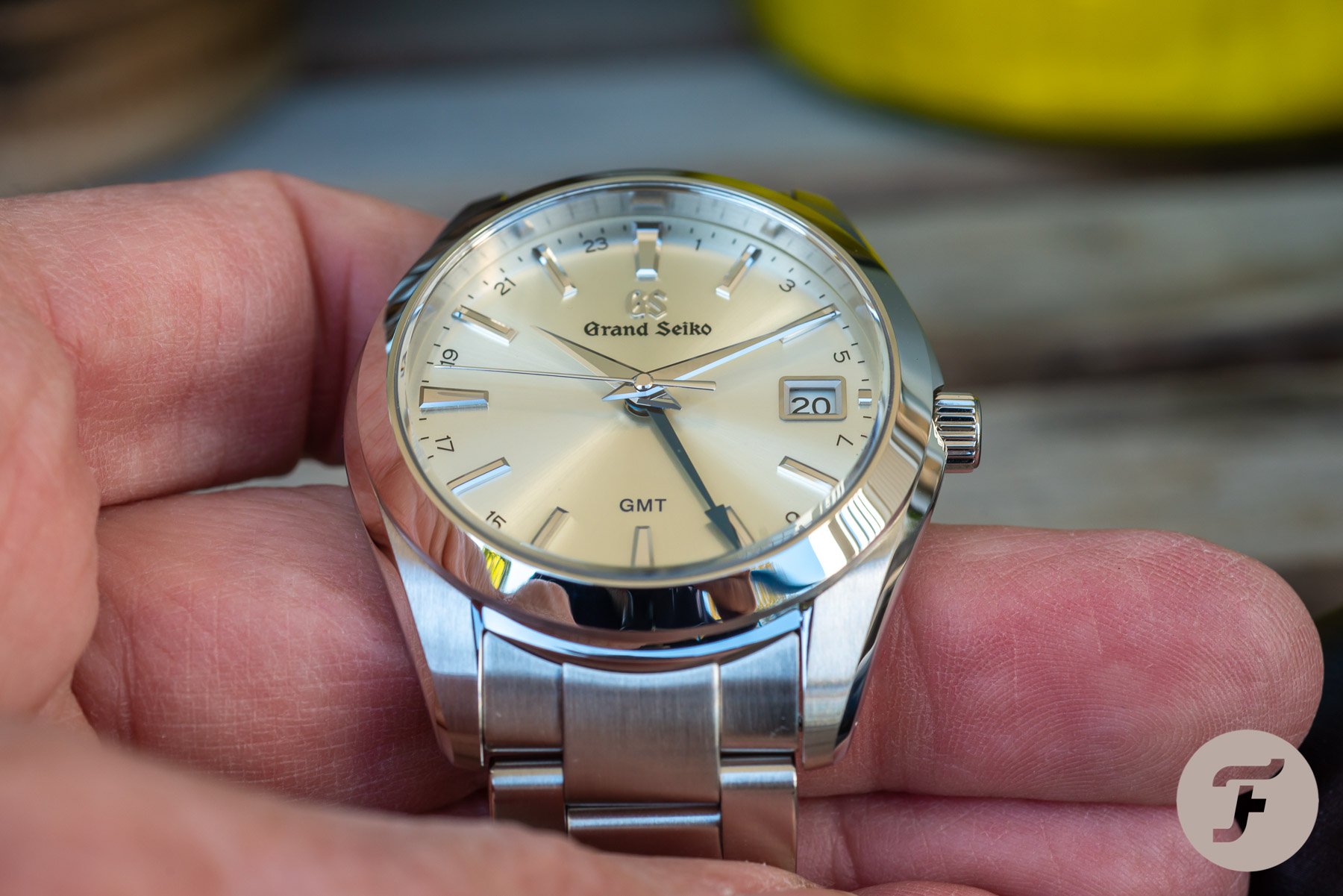 A compromise is not the answer
Inside the case, Grand Seiko uses the 9F86 quartz movement. It's a high-end quartz caliber with a GMT function and accuracy of accuracy ±10 seconds per year. A great option, right? Especially considering the fact that you can get your hands on one for well under €2,000… in Japan. You can feel the "but" coming. There are two "buts", actually. First off, getting the watch to Europe or the US would mean you potentially end up paying a little over €2K. Additionally, the one Grand Seiko GMT that I would want is the recently introduced SBGE285 "Mist Flake" which is part of the Evolution 9 collection. While that is a steep €8,500, the much more affordable SBGN011 would definitely be a compromise, despite offering a lot of watch for the money. Though I would definitely have fun wearing the SBGN011, the search continued.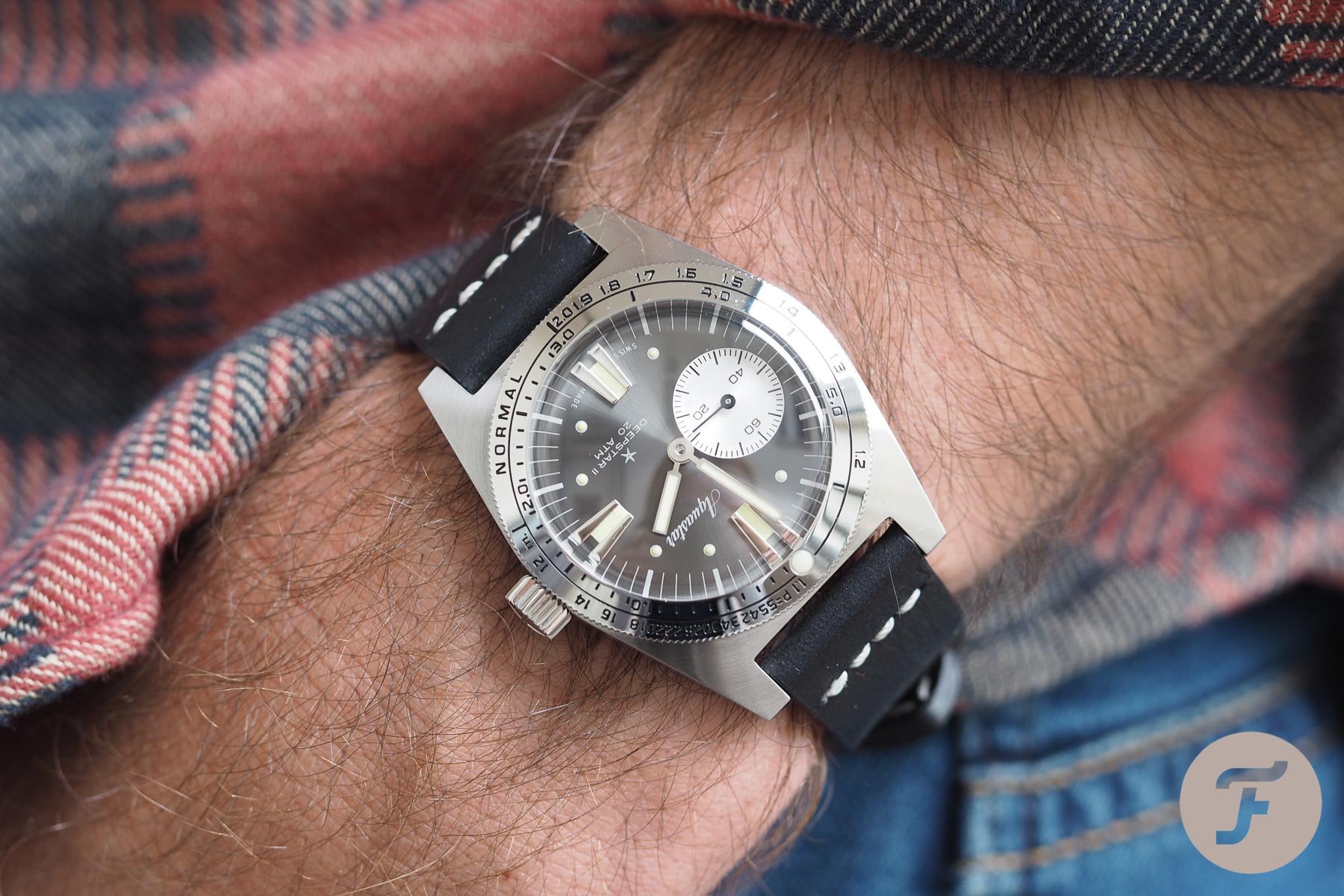 The Aquastar Deepstar II
As I scoured the internet and my memory, I was reminded of the brilliance of the different Aquastar watches. Specifically, I was reminded of the Deepstar II that the brand brought out late last year. It's a watch that fits perfectly within the budget and offers everything that I would want to have as a permanent part of my collection. I remember very well when Mike brought in the first Deepstar Chronograph to the old Fratello offices back in 2020. I immediately fell in love with its quirky presence that was inspired by the classic Aquastar watches from the 1960s.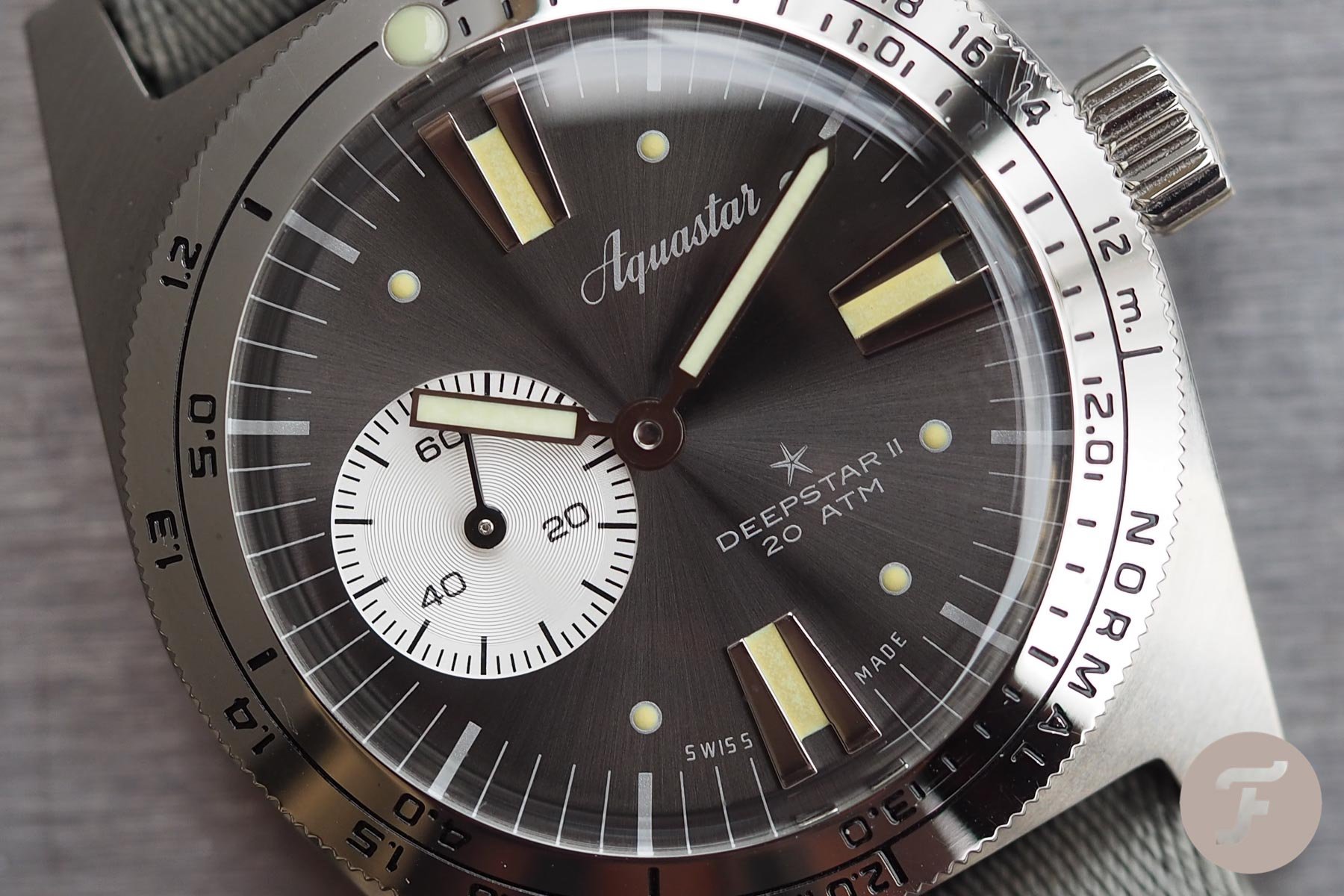 While that first chronograph version of the Deepstar was a great fit for my wrist, it was rather big. The 40.5mm case has a substantial lug-to-lug of 50.5mm. This made it too big for people with smaller wrists or for those looking for something a bit smaller in general. My tastes have changed over time, and I now find that I would prefer something a bit smaller as well when it comes to these vintage-inspired timepieces. But my love for the Deepstar was definitely triggered with that first Aquastar reintroduction.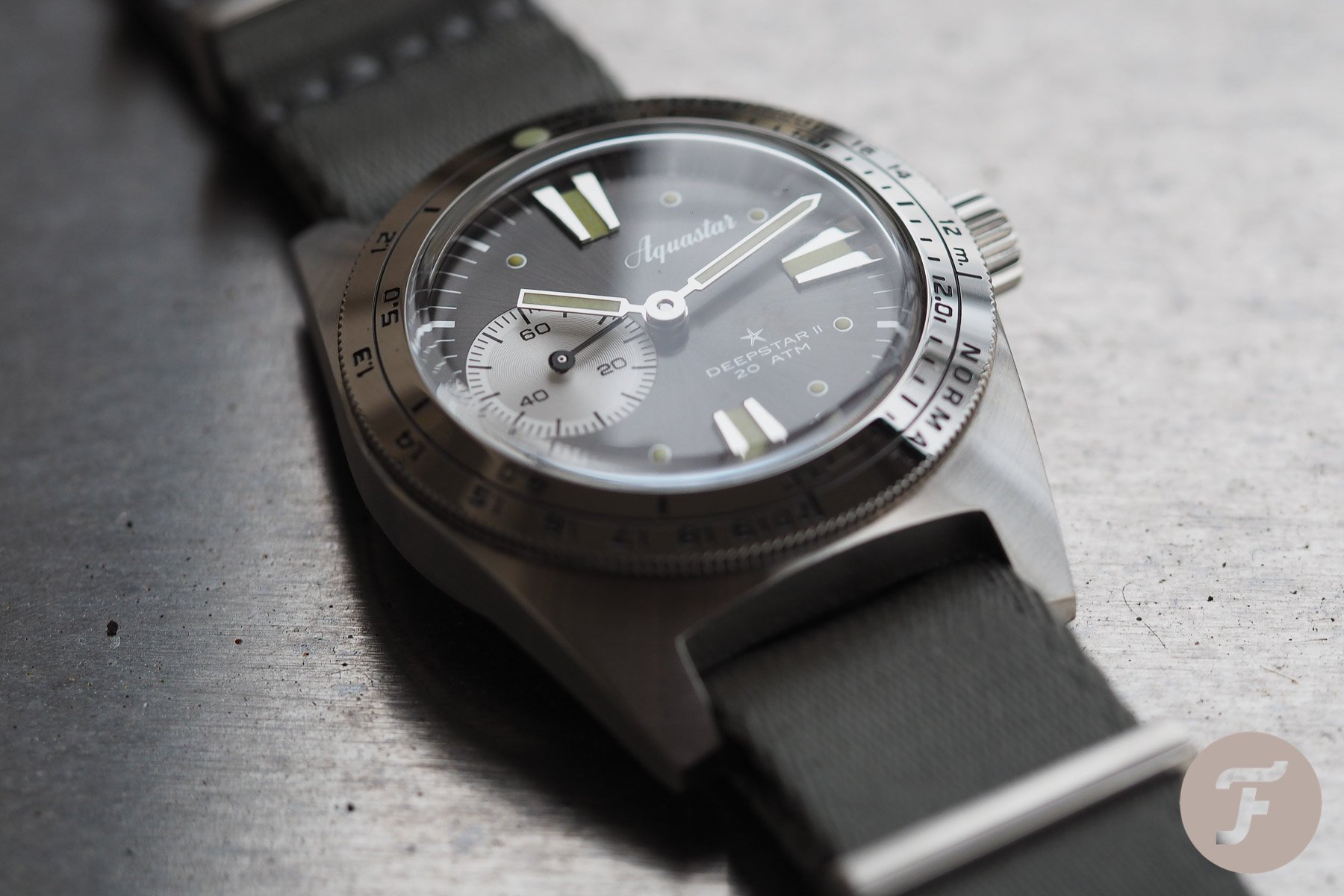 A smaller size is the answer
The answer came in the form of the Aquastar Deepstar II, which was introduced at the end of last year. The non-chronograph version is a smaller watch with the same quirky brand-icon aesthetic that has plenty of character to keep me interested for a long time. As Mike explained in his review, the 36.75mm case size is blissful in comparison to its bigger chronograph brother. The case has a 46mm lug-to-lug, measures 12mm in height, and has a water resistance of 200 meters. I had a chance to try it on just after it came out, and it sat on my wrist just perfectly. Despite the smaller size, the skin diver case provides a brilliant fit, even on bigger wrists.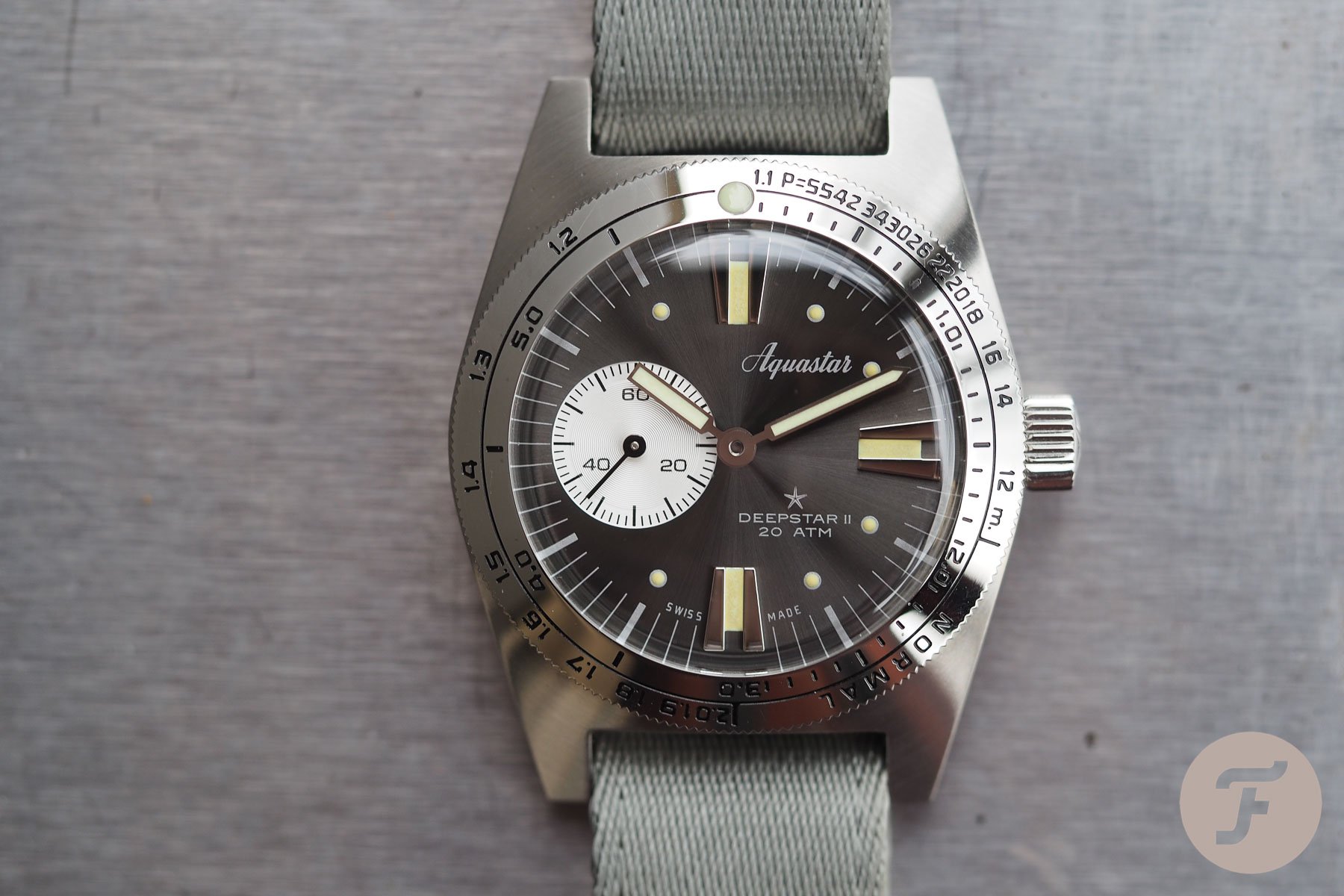 When it comes to aesthetics, Rick Marei and his team decided to move the small seconds from the 3 o'clock position to the 9 o'clock position. Other than that, the design of the watch is largely similar to the initial 40.5mm chronograph and the smaller 39mm Deepstar Chronograph that was announced not too long ago. The skin diver case is the perfect canvas for the quirky dial design and the unique decompression bezel. The dial features the three recognizable applied indices and the lume dots on the inner side of the printed hour markers. The brand chose to use light "Old Radium" Super-LumiNova for legibility in darker lighting conditions. In the daylight, it certainly adds to the vintage appeal of the watch.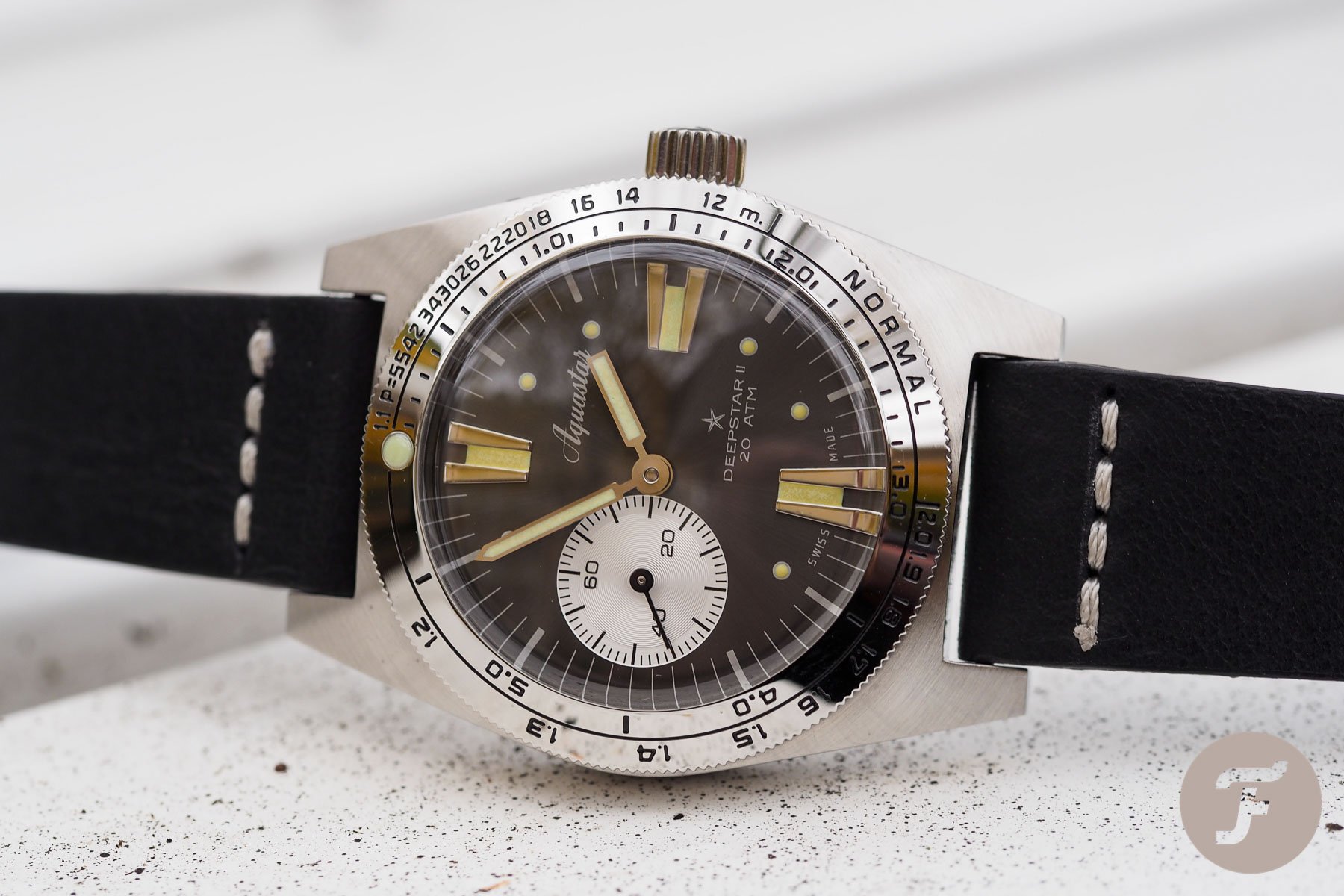 Plenty of character to keep me interested
Being reminded of this aesthetic made me realize once more that the Deepstar II is a design that I love. And that's exactly what I look for in a watch that I intend to make a permanent addition to my collection. But there is so much more to be found in the details. For instance, I love the large-sized crown. And as Mike explained, the finishing of the case is impressive for a watch in this price category. Inside the case, Aquastar equipped the watch with the automatic Sellita SW-290 movement. It's the small-seconds version of the ever-reliable Sellita SW200-1 and it has managed to keep the price within the €2,000 budget of this challenge.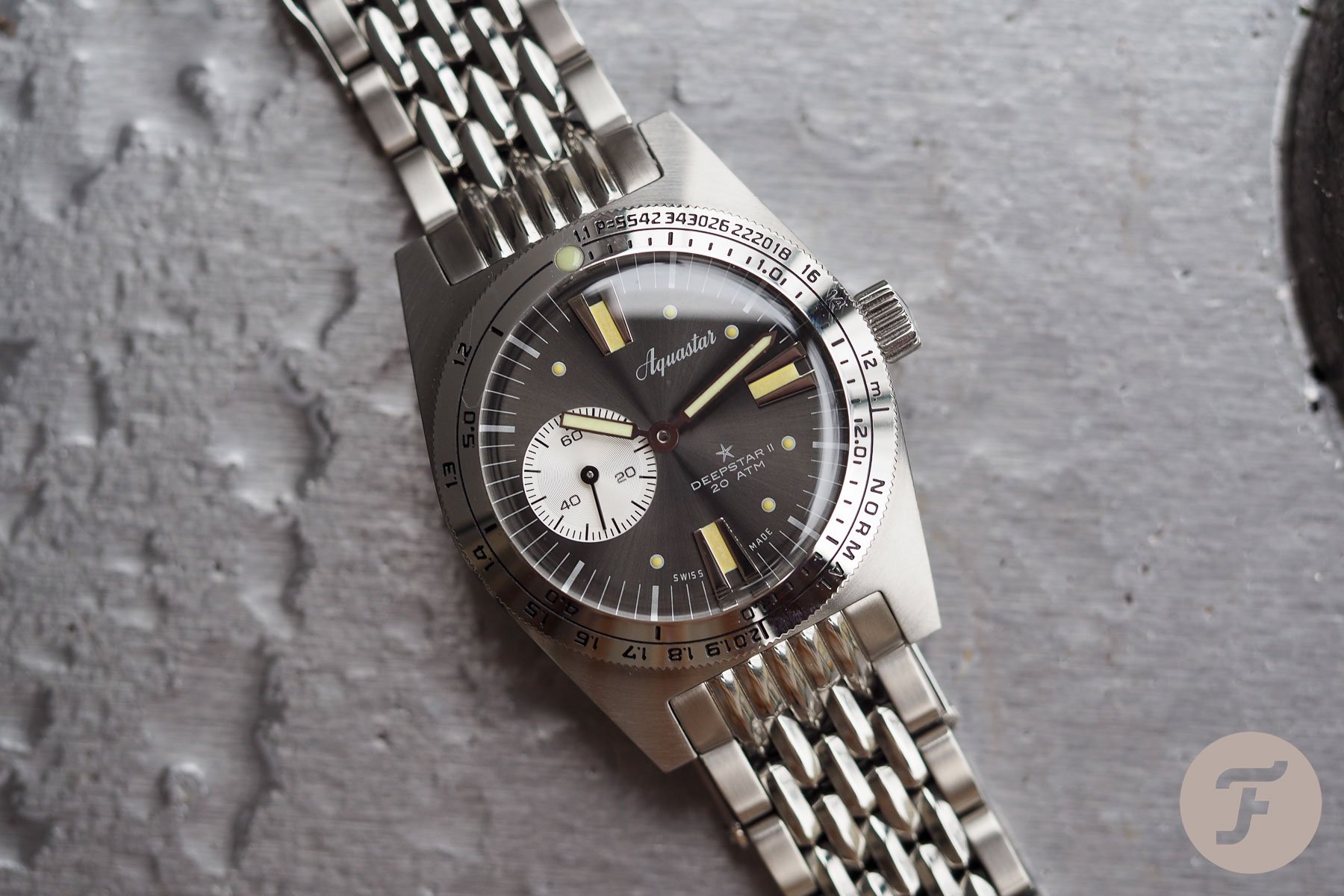 On a NATO strap, the watch is available for $1,890, which converts to roughly €1,842. I would definitely add the brilliant Tropic-style strap for $79 to make it look even better. And while we are at it, there is the option of a beads-of-rice bracelet. On the bracelet, the watch will be $2,090 or €2,036. While a little over budget, it is a tempting offer, for sure. But I would always want the rubber strap because that helps gives the watch the presence that I love so much. In case you're thinking, "Hey, but wasn't it sold out?" you can put your pre-order in for a new batch of Deepstar II pieces that will arrive in November 2022.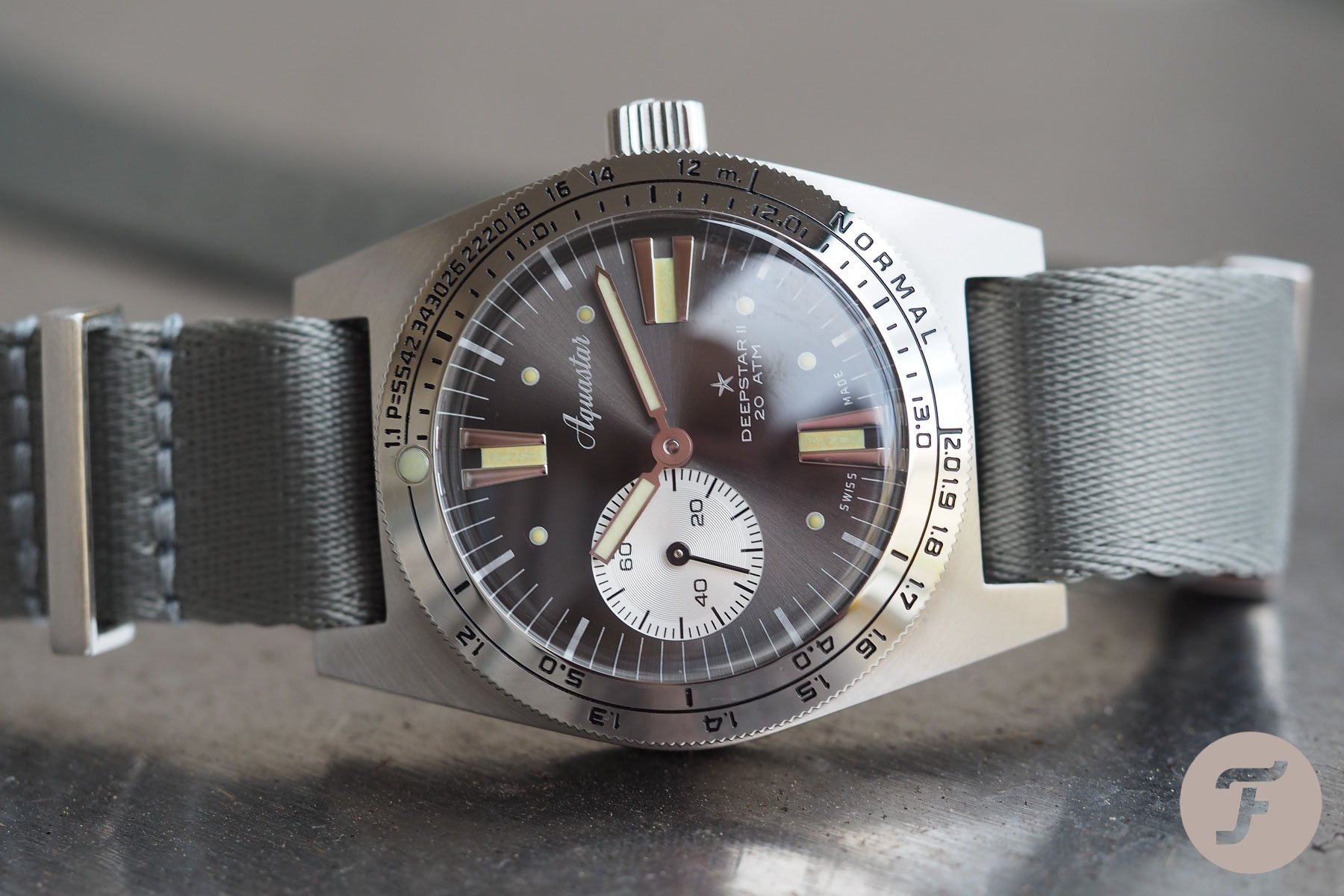 Final thoughts
The more I look at the images of the Deepstar II, the more I am certain that this would be my pick. It's a watch I would wear a lot and not get bored of, and that's exactly what I would be looking for when searching for a watch in any price category. While some people might use a more affordable watch as a gateway to something more expensive, I love that watches have something to offer at every price point to keep them interesting for a long time. I hope you appreciate this lengthy article to show my train of thought and the many options there are within the set budget. It once again shows that there is plenty of fun to be found in searching for watches within any price range.
For more information on the Deepstar II, visit the official Aquastar website. And what would be your choice if you could spend €2,000 on one watch? Let us know in the comments.