In Defense Of Brick And Mortar — Why Buying Watches In Person Beats Buying Online
Call me old-fashioned, but nothing tops the real-life experience
When it comes to clothes, electronics, and things for my kids, I buy almost all of that stuff online. Not watches, though. When I look at the watches in my current collection, there are only two of them that I didn't buy from a physical store. And that's simply because they weren't available at a physical shop in Europe. If they had been, I would certainly have bought them there. Yes, watches occupy a completely different category in my head.
Most of the watches that I have bought online without trying them on upfront have already left my collection. But with electronics and even clothes, for example, I can easily buy stuff online without having to return it. I have reflected on why I feel so differently when buying watches, and I've found three main reasons for my preference for brick-and-mortar stores. Perhaps some of them will resonate with you.
Reason #1: A watch is a big purchase
First of all, it has to do with the value of a watch. Besides a car and a house, I think that watches are my most financially significant purchases. And just like with a car and a house, I'd guess that most people would like to physically see and feel what they're buying before laying down the cash. Often, it's not even just about the actual goods in question but also about the party that's selling them. Due to the amount of money involved, you don't just want to walk in and out simply to complete the purchase, do you? Usually, the salespeople recognize this. They sit you down for a cup of coffee, and they're ready to tell you something about what they have on offer.
When it comes to electronics and clothes, though, I'm usually not into salespeople. In most cases, I know very well what I need, and I don't need a sales rep for a purchase like that. And I must say, when I go into a shop to buy a watch, I also already know what I want. I might even know more about the watch than the salesperson. But still, I want that element of small talk, also because I just enjoy talking about watches. In some cases, the salesperson might even know something about the watch that I don't, in which case, it will help me make an even better-informed purchase. But I suppose that this aspect is so important to me because, in the back of my head, I know I might buy more watches from that particular store in the future.
Reason #2: It helps to build a relationship
Ever since I started reading about watches, I noticed that a lot of people were talking about how important it was to have a good relationship with authorized dealers (ADs). Apparently, this counts the most when you're trying to obtain one of the more difficult-to-get pieces, such as a Rolex sports model. But that same relationship can also help you to get the best price or the most goodies when you buy a watch. And again, the sales representatives know this. They know they can use the discount and goodies as an incentive to make you buy a watch at their shop.
Some people don't like how this relationship influences their chances of getting a certain watch. I think it's part of the game, and it's a game I enjoy playing. Then again, I haven't really tried to get one of those crazy-desirable pieces, so I haven't yet experienced how that relationship can limit one's buying possibilities. For now, I enjoy building relationships with ADs because I still learn from them. Besides, visiting them is a great way to try out a lot of watches, and that is probably the biggest reason why I prefer brick-and-mortar shops.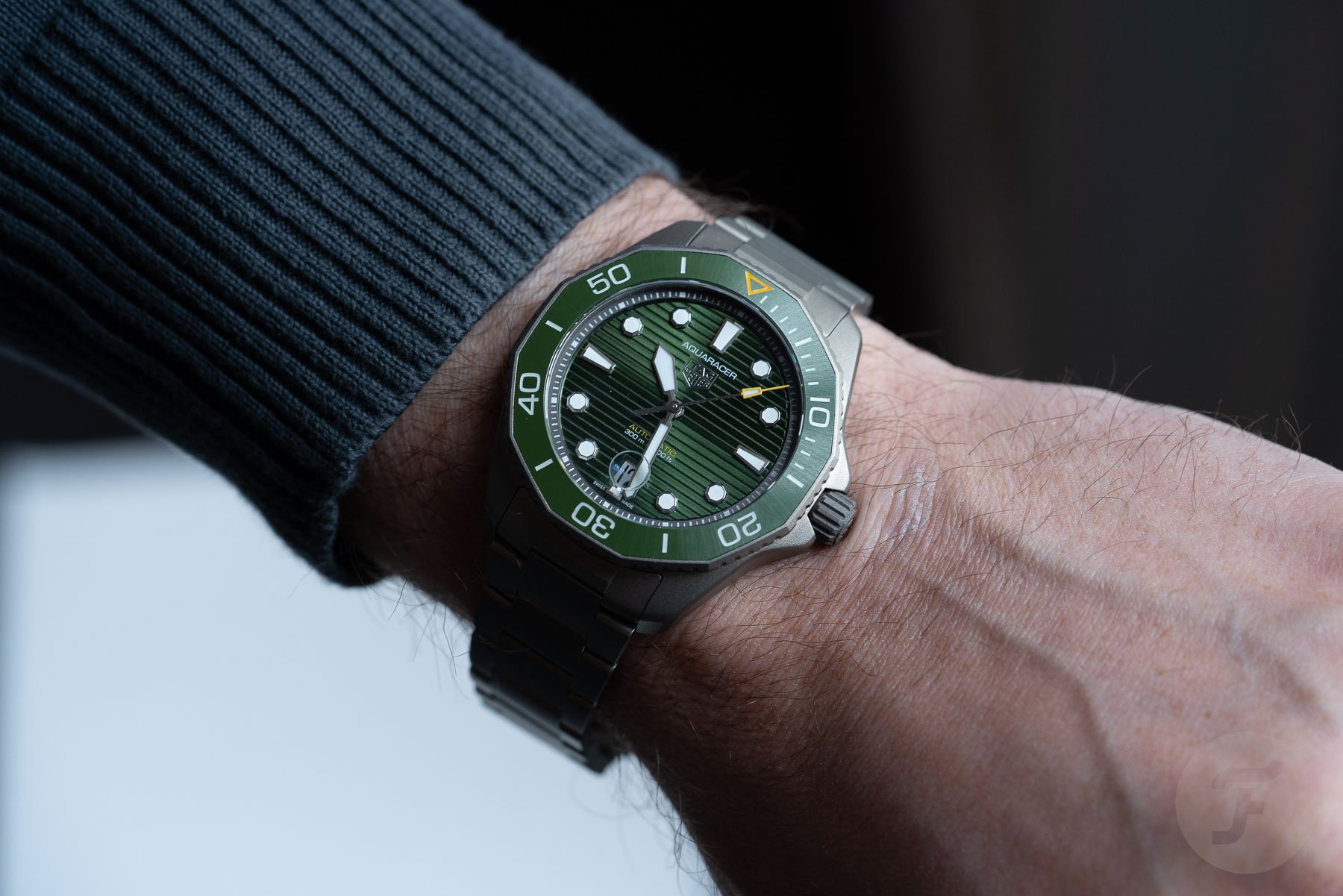 Reason #3: Even the best render isn't good enough
Have you visited any watch brand's website lately? The site designs and experiences are getting better and better! The product pages on the TAG Heuer site, for example, let the watch show you the actual time and date at that particular moment. And the quality of the renders and photography on most brands' websites is very high as well. Still, nothing beats trying out a watch on the wrist.
How else can you feel its dimensions and its weight? How else can you truly see all of its facets and how they play with the light? These are things that you should experience in person. There is no video that can replicate them. Not for me, at least. Of course, I do a ton of research before I go to a store and finally try a watch on my wrist. I watch all the videos that I can possibly find. I try to look at pictures in different lighting conditions and read about other people's experiences. All of these things together can indicate whether a watch could be a good match for me. The final verdict, however, will always be made on the wrist.
And it's true: I could go to an AD, try on a watch, leave the store, and go buy it online. But I guess that's just not the type of person I am. This ties back into the amount of money in play and the relationship with the dealer, as I talked about earlier.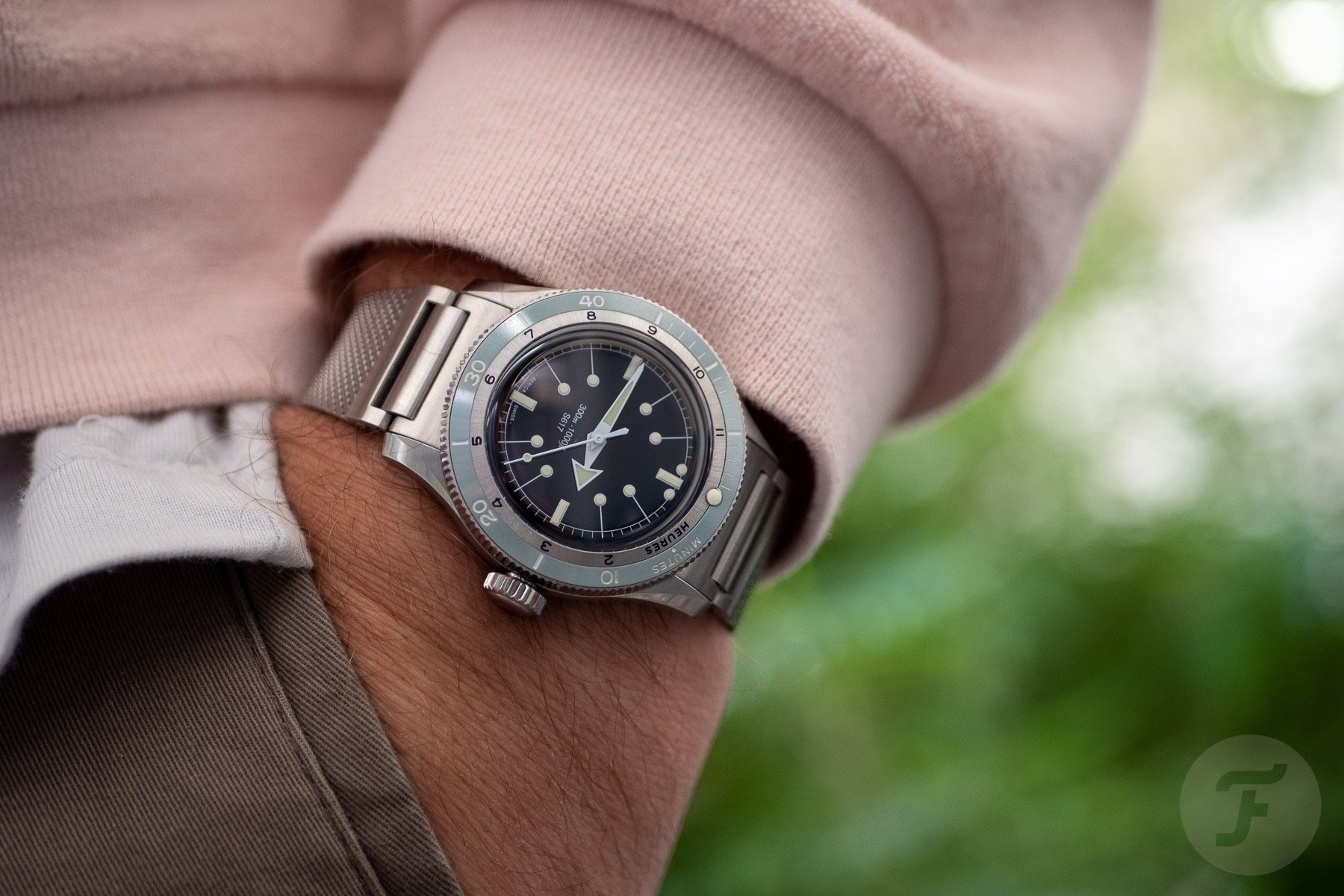 What if a watch is only available online?
That said, I might have to change my behavior in the future. Many microbrands — or new brands, for that matter — choose an online-only sales strategy. That way, they can cut out the middlemen and keep prices "low". I fully understand why they do it, and I can sympathize with such initiatives. But I'd still very much like to try on a watch before buying it. Serica is one of those young, online-only brands. I was waiting for an opportunity to try on Serica's watches, so I was very happy when I heard the brand opened a shop in Paris. I think it's still the best way to buy when both channels are available.
However, without a worldwide physical retail presence, some of these brands' shops will be quite impossible for all enthusiasts to visit. Just look at what happened with the MoonSwatch… But I do appreciate the fact that there's at least a physical location where one could try the watches on and eventually buy them.
But of course, vintage watches are also sometimes only available online. I took a big risk with my Cartier Santos Galbée XL, for example. I had never tried it on before I bought it online from another watch enthusiast. But I suppose that sometimes you just need to be lucky.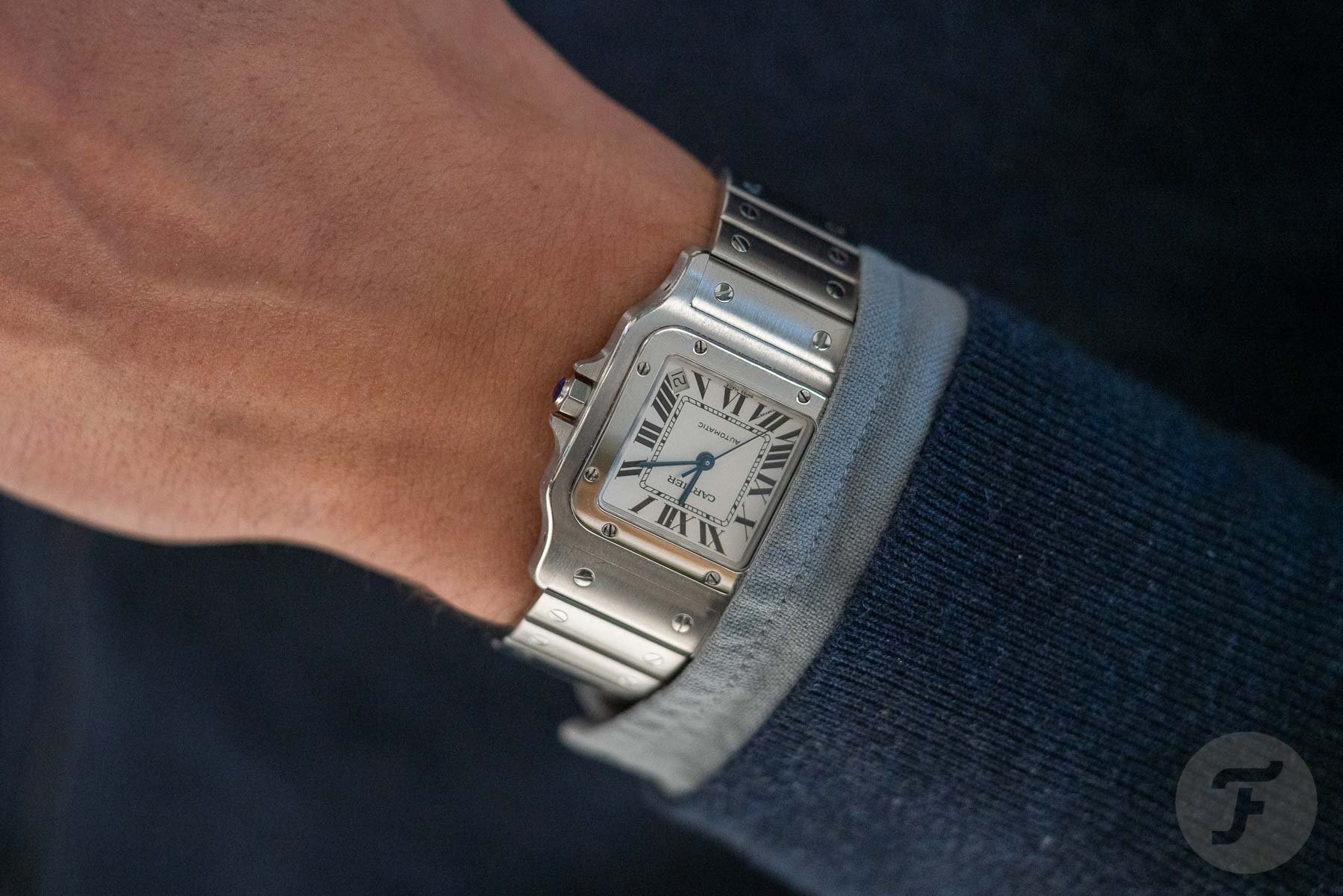 Final thoughts
The value of a watch, the relationship with a dealer, and the possibility of trying on a watch in person all greatly influence my preference for brick-and-mortar stores. That doesn't mean that I don't like browsing online, but I truly hope that authorized dealers and brands won't do away with their physical stores anytime soon.
What about you? Do you buy your watches online or offline? And what do you think the future of watch shopping will look like? Let me know in the comments below!
You can also find and follow me on Instagram @fliptheparrot