Introducing The MING 22.01 GMT
Two flavors of an exciting new watch for those on the move
The MING 22.01 GMT is here and it represents a wonderful new chapter in the history of the brand. As we will soon see, these watches bring higher-end details once reserved for the more expensive MING models. The pricing, however, remains approachable.
A new year and a new MING watch. That's a nice occurrence, yes? Well, double down because we receive two new variants of the MING 22.01 GMT. At the time of writing, I like both so much that I haven't made a choice on which will ultimately adorn my wrist. Exciting stuff!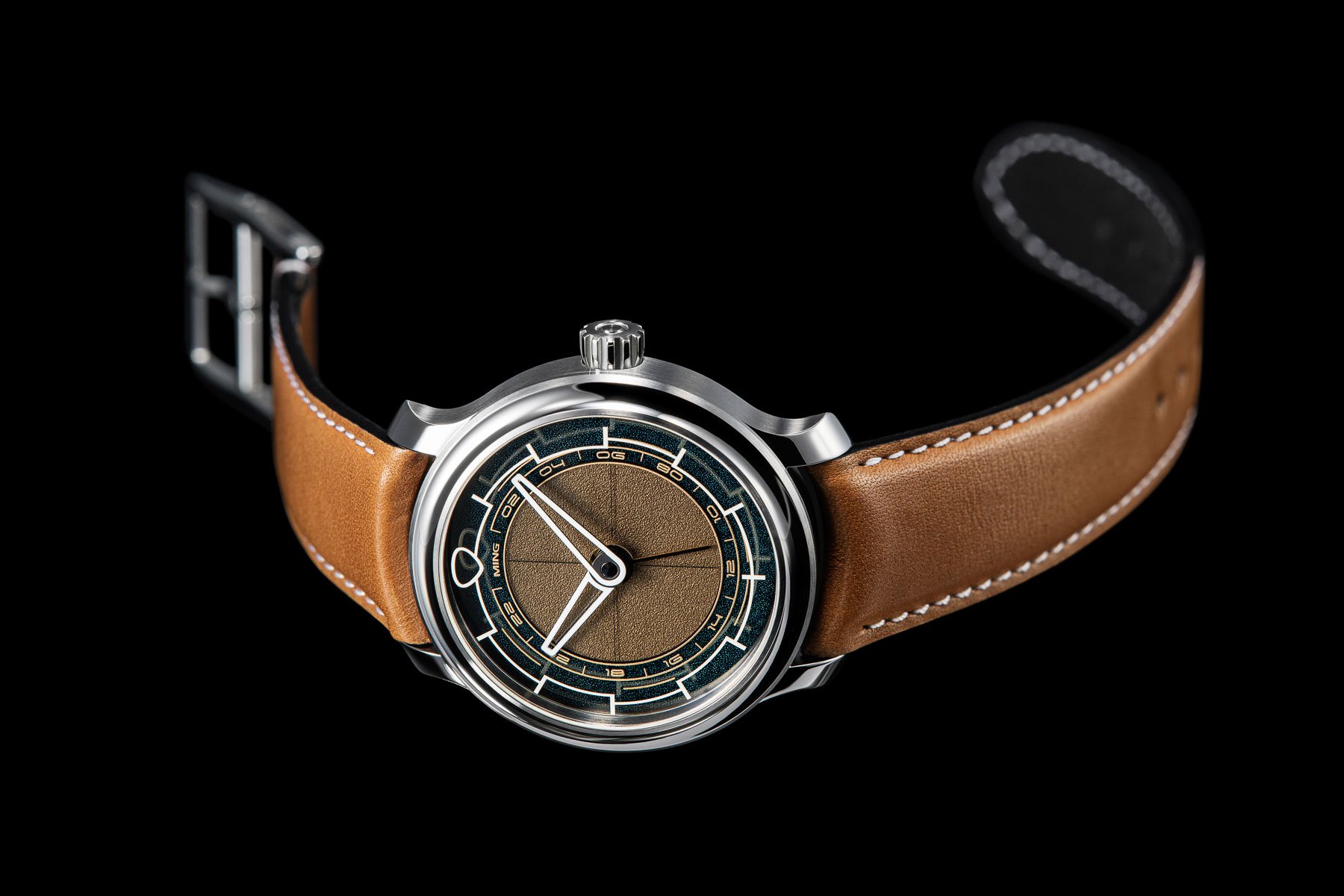 The new MING 22.01 GMT blends styling from prior models
The MING 22.01 GMT brings us an all-new case style that is meant to straddle the line between the now-discontinued 17-series and the upscale 37-series. If you're a close follower of the brand, you'll see cues from these models in this newest release. So, where do we start? Let's begin with the dial and movement because they're intertwined.
The MING 22.01 GMT brings us a complication that receives credit for being among the most useful. Some disagree that the addition of a 24-hour hand is helpful and that something like a 12-hour bezel is enough. To each their own, but I enjoy the complication and not only when I'm "on the go." Sure, a phone or a quick web search can remind us of another timezone. But I enjoy the elegance of a mechanical movement doing its thing to let me know what's happening in Shanghai, Singapore, or — erm — Harrisburg.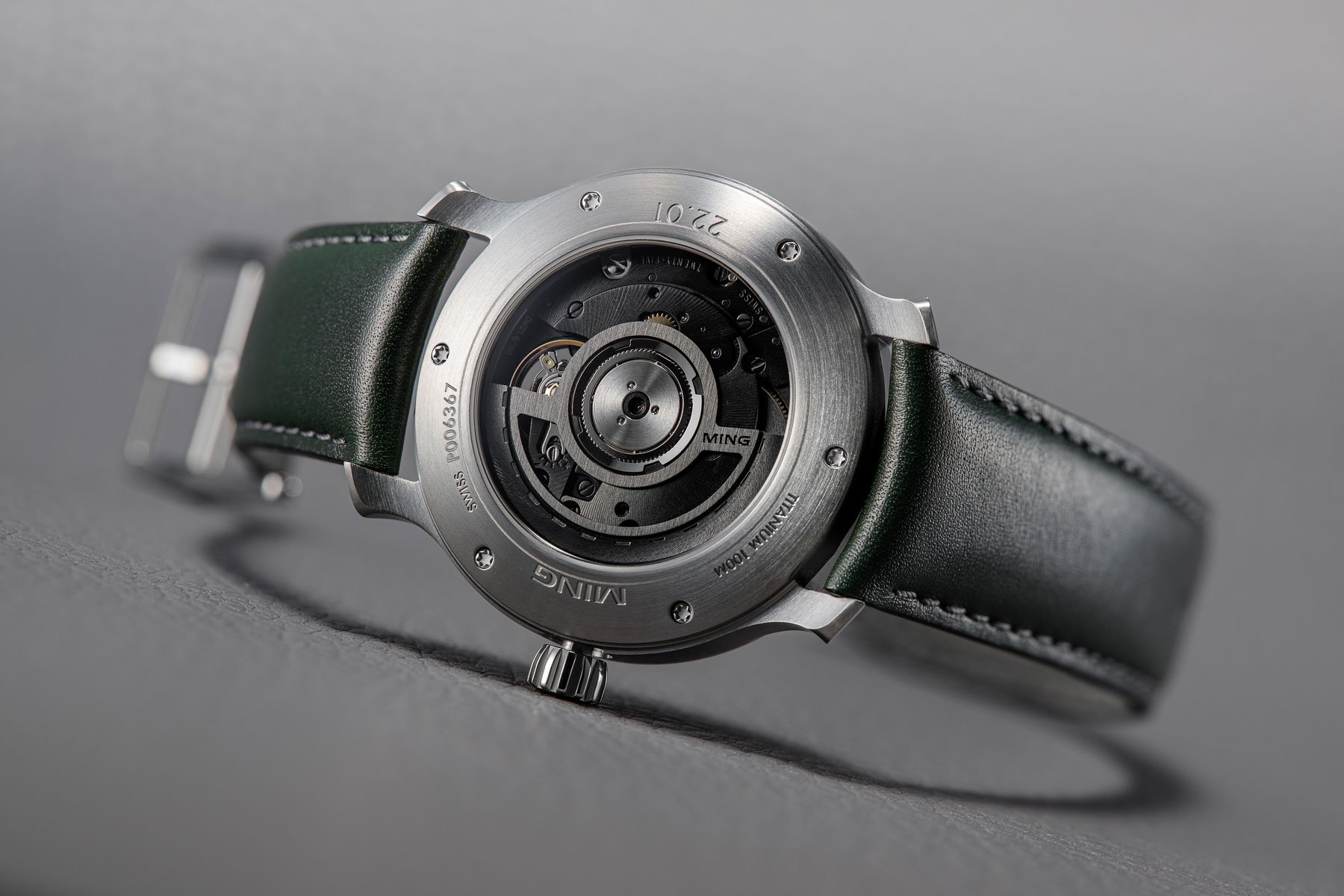 The Sellita SW330-2 along with Schwarz-Etienne
With ETA having fulfilled its promise to exit stage right, the MING 22.01 GMT uses the Sellita SW330-2 automatic. As always with MING, Schwarz-Etienne is behind the scenes helping to assemble the watch and making things sexy in the engine room with some decorative work. The works, by the way, are on display via the case back. This movement is what some call a "caller" GMT where the 24-hour hand can be adjusted in hourly increments through the crown. For whatever reason, this method resonates with me more than options to adjust the 12-hour hand. Your mileage may vary.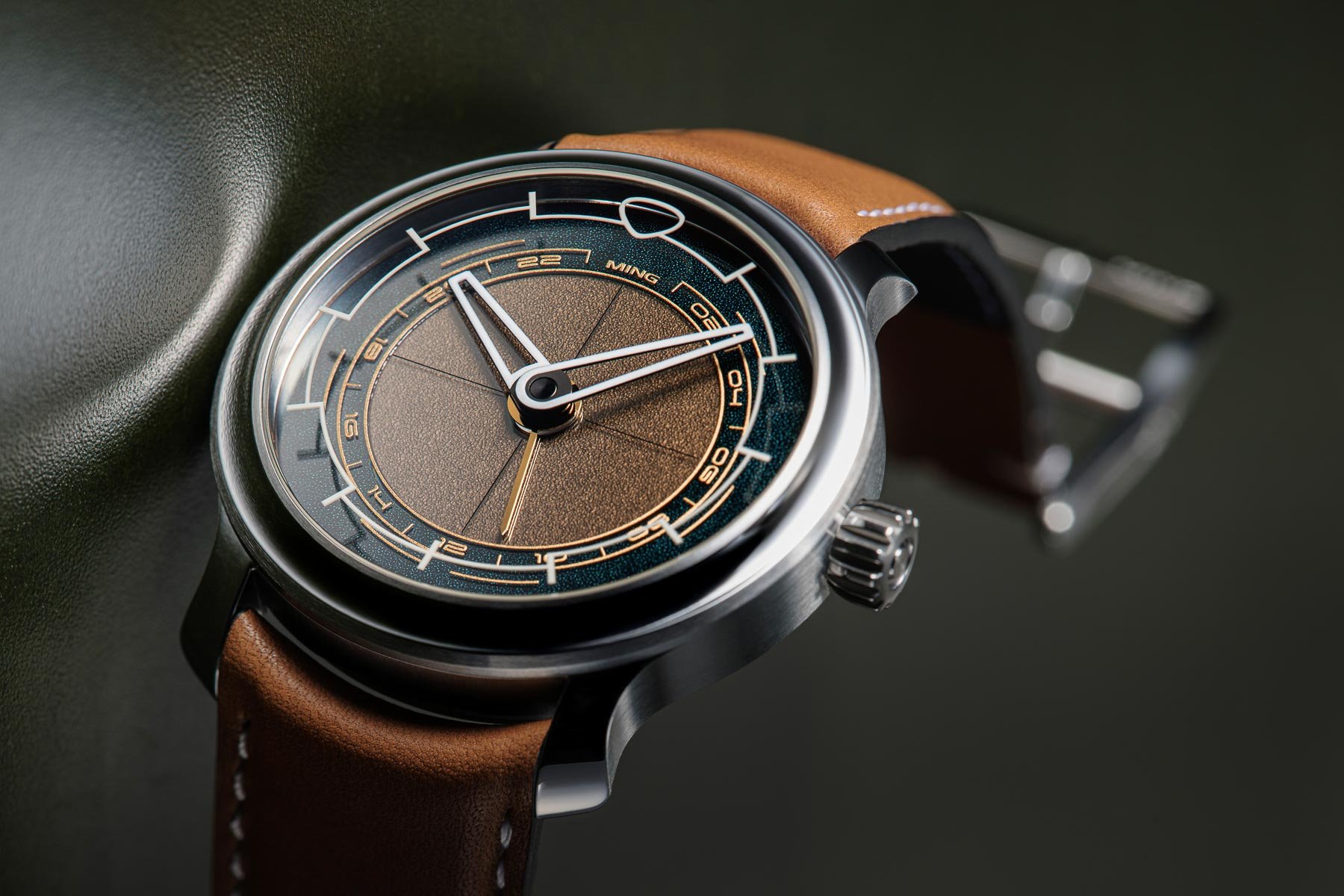 A dial with legible detail…
Flipping the watch over to the front reveals the reason for caring about the MING 22.01 GMT. Folks, I always wonder with each new MING watch if this will finally be the one that I don't like. OK, the last piece with a date wasn't my favorite, but I thought that something with more dial detail could be troubling. It simply isn't the case, though, because this is one lovely set of watches.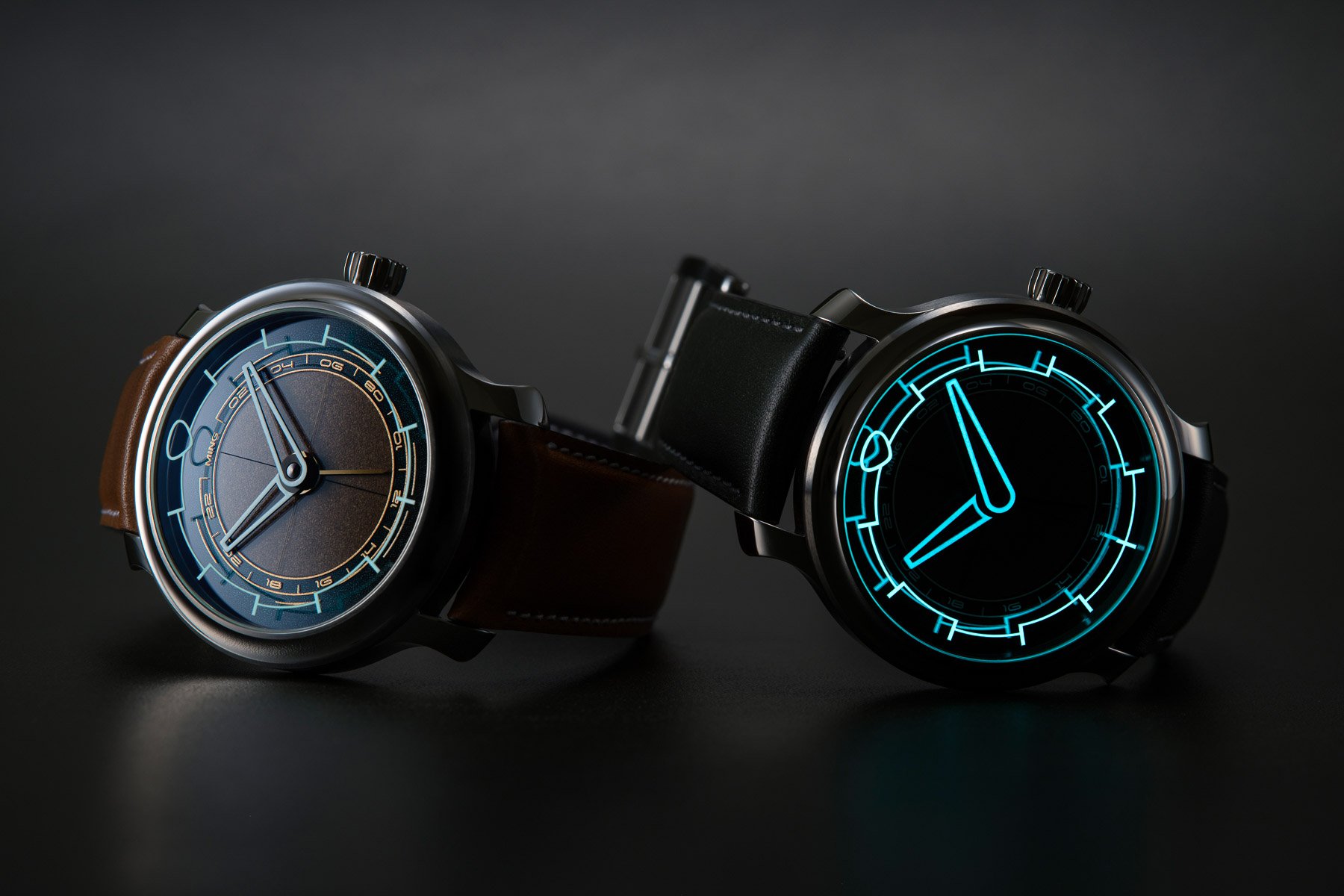 The Sellita SW330-2 is a movement that we recently saw on a decidedly different Oak & Oscar Humboldt GMT. I really liked that watch and similarly, the MING 22.01 GMT uses the powertrain to fit its design ethos. Something that was initially lost on me is that the sweeping seconds hand is gone. That's a MING hallmark, so it's not unexpected. What it does to the watch, though, is give it balance and less busyness, if that makes sense.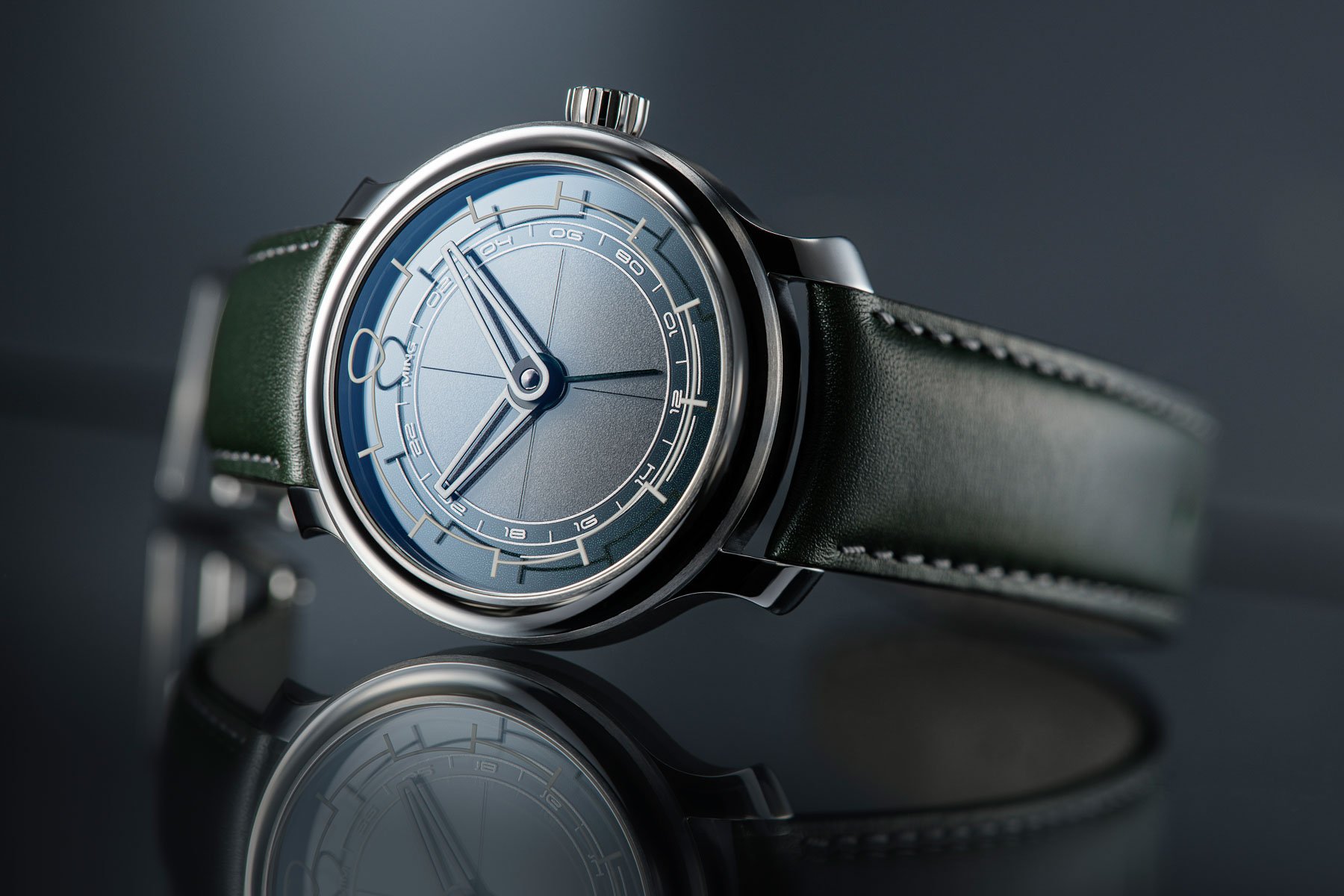 …and loads of details
The dial design is pure MING. It's not as basic as some models, yet it's still clean. Legibility is still there in spades along with detail befitting a much more expensive watch. Two variants come to the party. The Kyoto brings in a base-metal dial with a gray central portion and a dark green outer ring, The Gilt option uses a dark gold center and a dark cyan outer ring. The center section on either version is broken into quadrants, and the 24-hour hand is not lumed. Sapphire is placed over this, and it has the 24-hour markings inscribed on top. The crystal has the hour track etched underneath and is filled with HyCeram X1. So, like some of the more expensive models, the MING 22.01 GMT gets the multilayer treatment. The skeletonized hands should be familiar from the last 17.09.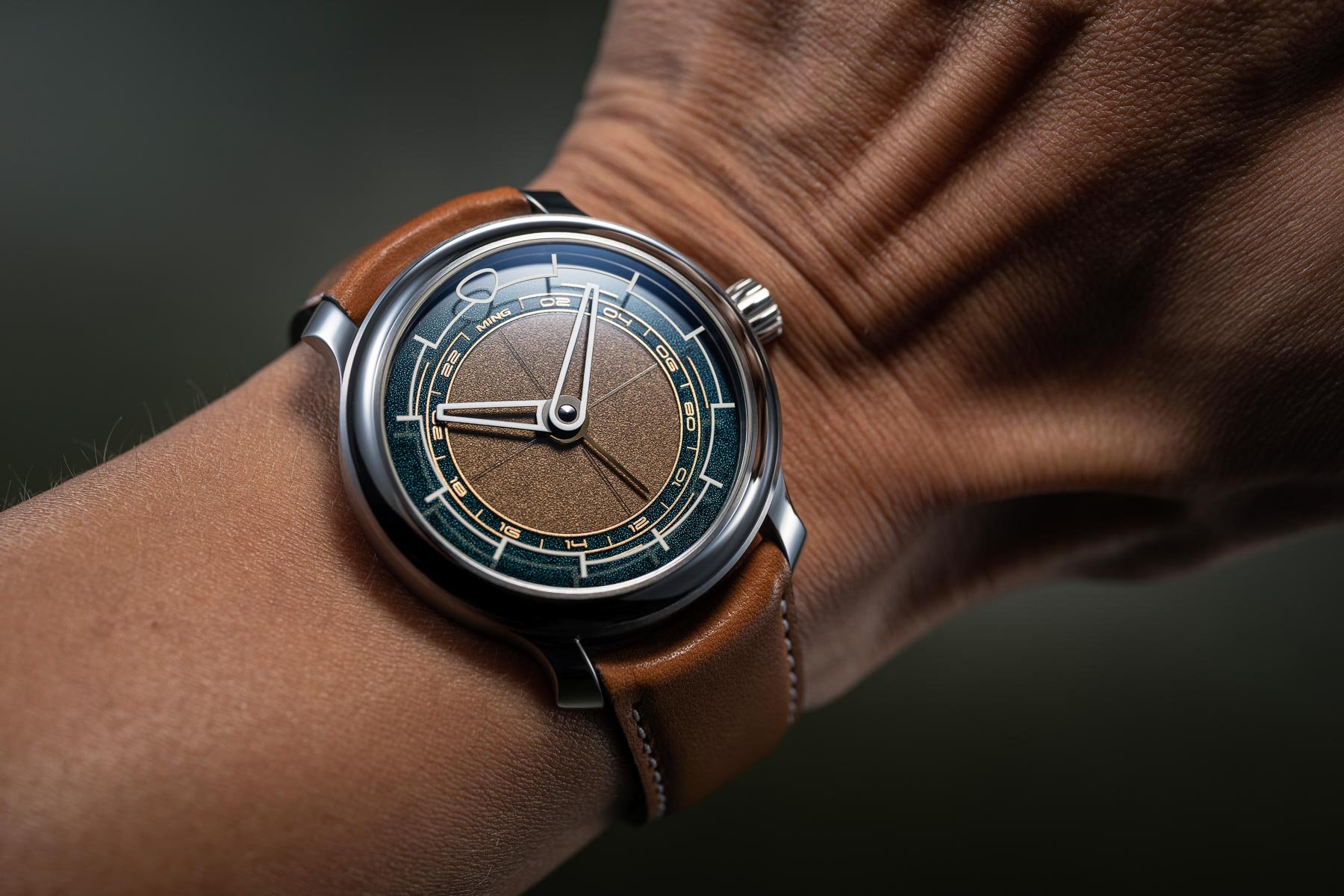 38mm with easy dimensions all around
The case sizing should please those who enjoy a wearable watch. How does 38mm × 10.7mm × 43.9mm sound? It sounds pretty good to me, and that includes 100 meters of water resistance. The crown uses triple gaskets but is not screw-down. As far as material, the MING 22.01 GMT uses grade 5 titanium, so this one should match the available universal bracelet quite nicely.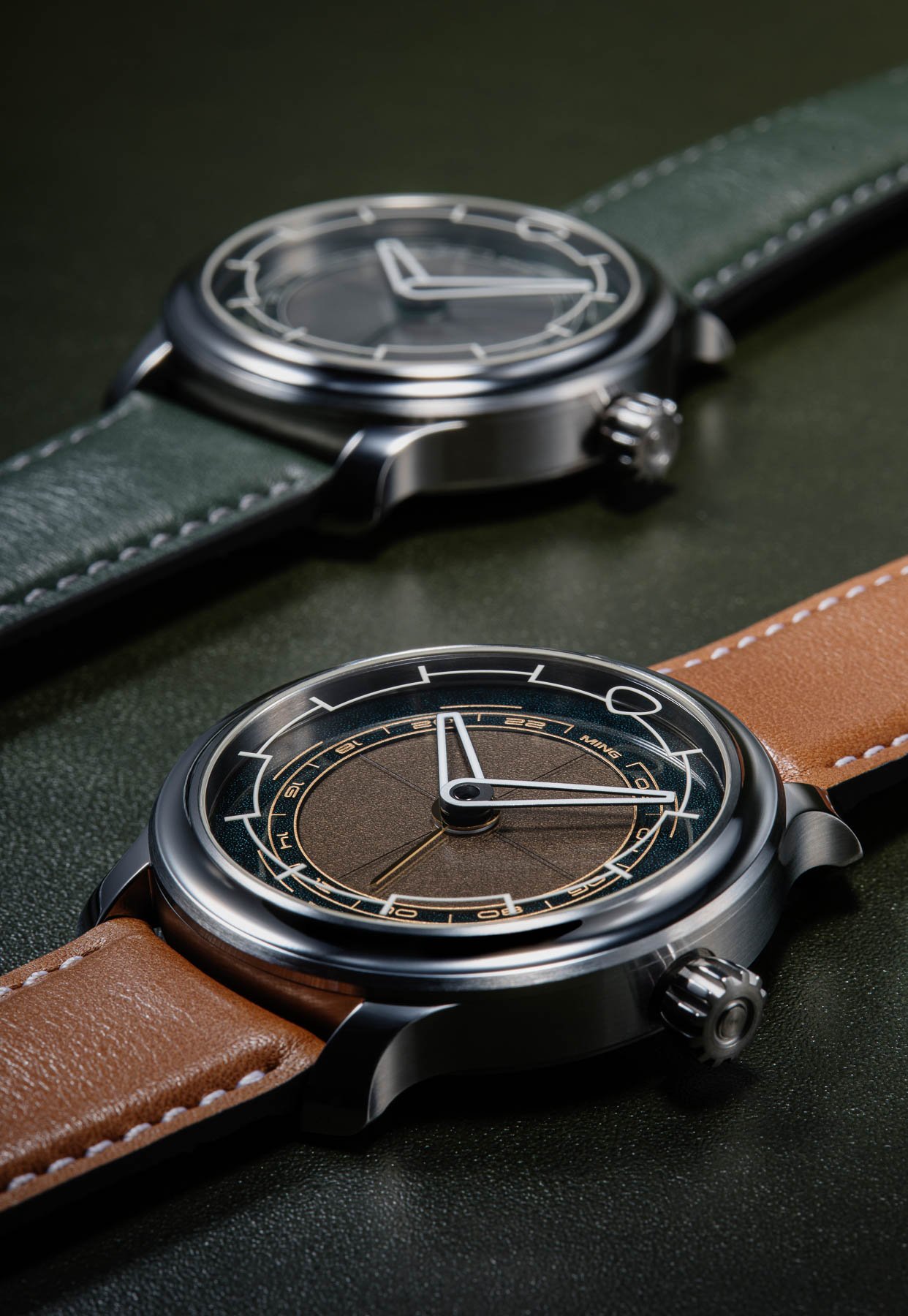 Limited but with multiple ordering options
As always, the watches come on either a brown or green Barenia leather strap from Jean Rousseau with the tuck buckle. A Studio Koji Sato leather pouch is part of the packaging. As far as availability, the MING 22.01 GMT will be made in an edition of 1,000 of each colorway. The first 300 of each will be offered online to existing owners. The Kyoto will be available for existing owners on March 10th at 1:00 PM GMT and the remaining 700 pieces will go on sale on March 11th at 1:00 PM GMT. The Gilt dial will be available one week later — March 17th at 1:00 PM GMT for owners and March 18th at 1:00 PM GMT for the public. All sales will be online, and a 50% deposit will be due upon ordering, with the rest due just prior to delivery (end of 2022).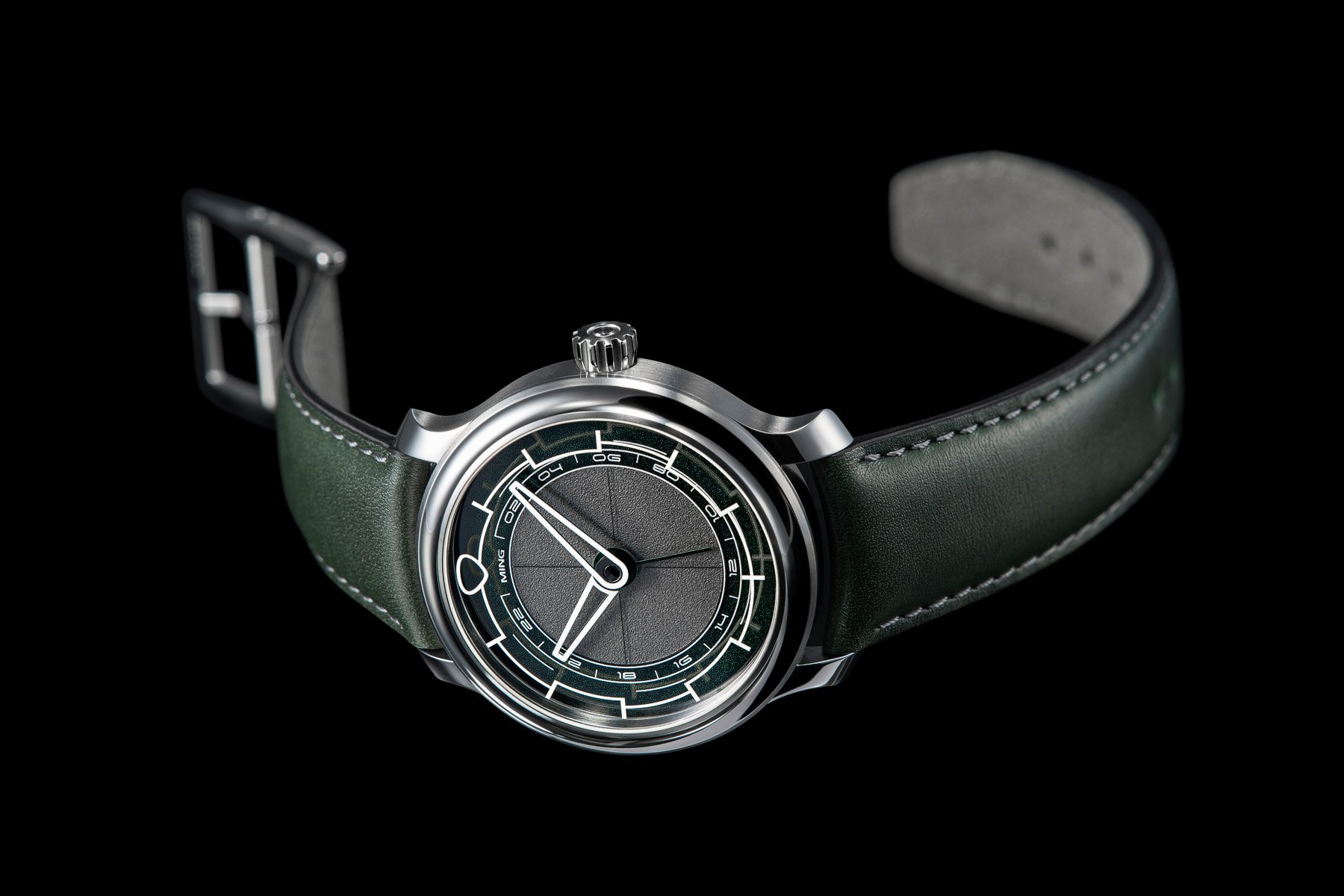 Final thoughts
Now, we get to pricing, and I think that people who are interested should be pleased. The MING 22.01 GMT will retail for CHF 3,250. To me, that's seriously approachable for a watch that boasts some lovely details and, undoubtedly, some great finishing. I don't need one of these watches, but I want one. Sure, the movement isn't something wildly exotic, but the looks remind me of pieces costing three times as much that I admired from my computer screen. Throw in great sizing as well as useful water resistance, and I think we have another winner on our hands.
For more information, visit the MING Watches official site.
Watch specifications
Dial
Composite three-part dial with grained finish in green-gray ("Kyoto") or cyan-gold ("Gilt") and matching GMT hands
Case Material
Grade 5 titanium
Case Dimensions
38mm (diameter) × 43.9mm (lug-to-lug) × 10.7mm (thickness) × 20mm (lug spacing)
Crystal
Sapphire with double-sided antireflective coating
Case Back
Titanium display back with sapphire window, held by six screws
Movement
Cal. 330.M2 — based on the Sellita SW330-2; 28,800vph frequency, 42-hour power reserve, hacking
Strap
Barenia strap, handmade by Jean Rousseau Paris with signed tuck buckle in stainless steel
Functions
Hours, minutes, independently adjustable 24-hour GMT hand
Special Note(s)
1,000 of each variant. Shipping end of 2022.