Tumduhduhdumtuhduhduhduhtumduhduhdum… (James Bond tune)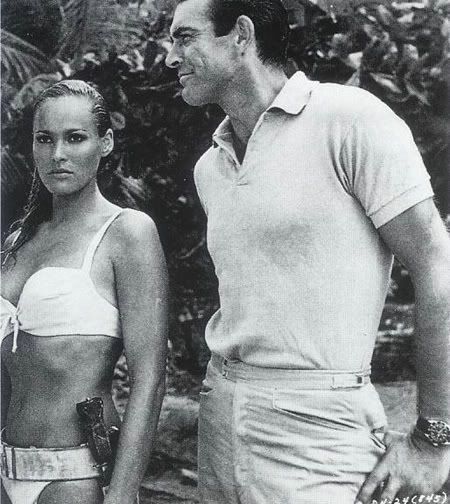 The watchismo blog posted a nice overview of all watches that were on the wrist of James Bond a.k.a 007. Rolex Submariner, Breitling TopTime, Pulsar LED, several Seiko's and various Omega Seamaster Pro models have been used during 5 decades of 'Bond' movies. If I am not mistaken РI never read the original novels by Ian Flemming Рthe books describe the watch as a Rolex Oyster Perpetual, and not specifically a Submariner.
Click here to go to the article over at the watchismo blog.
Picture of Bond and Bond-girl Ursula Andress by OysterInfo.de