Japanese Independents Had A Big Year In 2022 — Highlights From Kurono Tokyo, Kikuchi Nakagawa, And More
And I finally got my own olive-green example of small-cased Japanese beauty
I do have a soft spot for the quirky, unmistakable style of Japan's smaller watchmaking ateliers. It might have something to do with a tattoo on my forearm saying "contrarian," but it's more than that. The entire ethos of Japanese craftsmanship is about honing a design to its point of perfection with the best materials, no matter what. Whether it is a watch or a pair of exquisitely crafted selvedge jeans, the price is not the starting point. And in 2022, ever more buyers tuned in to this way of thinking, making it a big year for Japanese independent watch brands.
Yes, we even had our very own Fratello × Minase collaboration, the M-3 "Very Peri". This was a big step for us and a well-timed one at that. Grand Seiko, with ever more boutiques opening up, is hot on the heels of Rolex et al. in the Big-Brand Luxury stakes, but what about the indies? Last year, we saw three major releases from Hajime Asaoka's accessible brand Kurono, while Naoya Hida & Co. released no less than four revised versions of its 38mm watches. On the more exclusive side, the two watchmakers behind Kikuchi Nakagawa continue to carefully tweak their limited releases.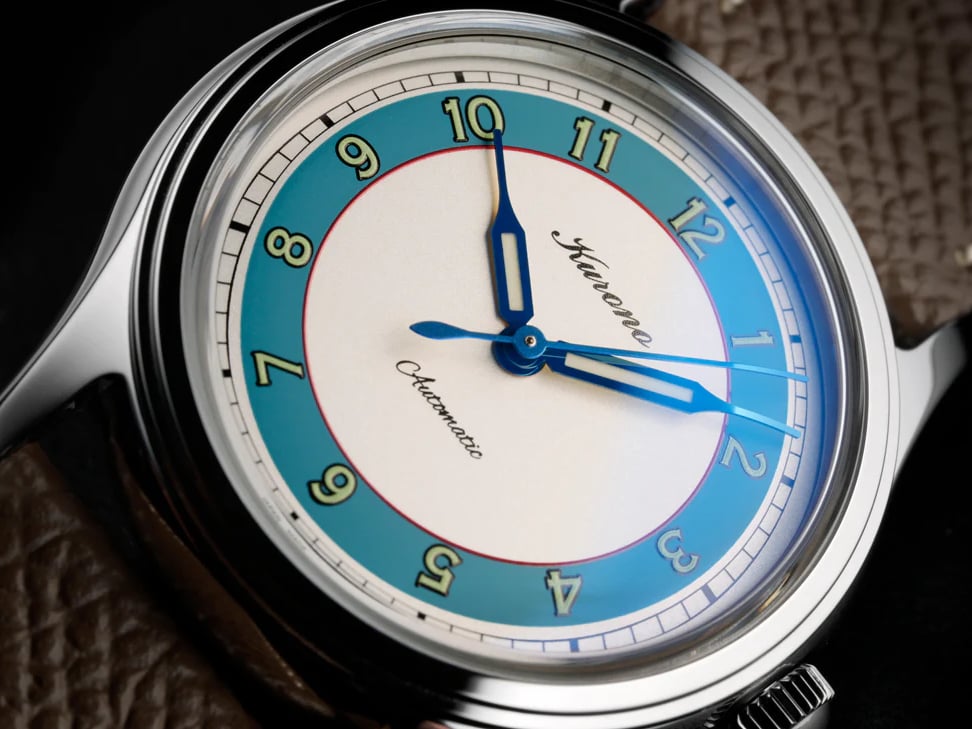 Kurono Tokyo
After a few years on the international scene, Kurono is the most well-known atelier in Japan outside of the big brands. In Japan, is also known as Chrono Tokyo (Kurono being a phonetic transliteration) and uses a different logo on JDM models. As an accessible doorway into the magical world of Hajime Asaoka, there is not much to beat it for the price. As long as you can get over any latent movement snobbery, that is. Unlike Asaoka-san's €100K Art Deco creations, which invariably include his own movements designed from the ground up, Kurono uses off-the-shelf ébauches from Miyota and Seiko. For me, that meant taking the leap last year and buying the Calendrier with a dial and case finishing that made me forget about the Miyota 9122 caliber. But why should I? It's an unusual full calendar movement, close to the accuracy of my ETA-based watches, ensuring Kuronos being 100% Japanese made. The dial's deep lacquer finish takes weeks to complete, and the case is pebble-perfect. Yes, it was one of my two best buys of 2022.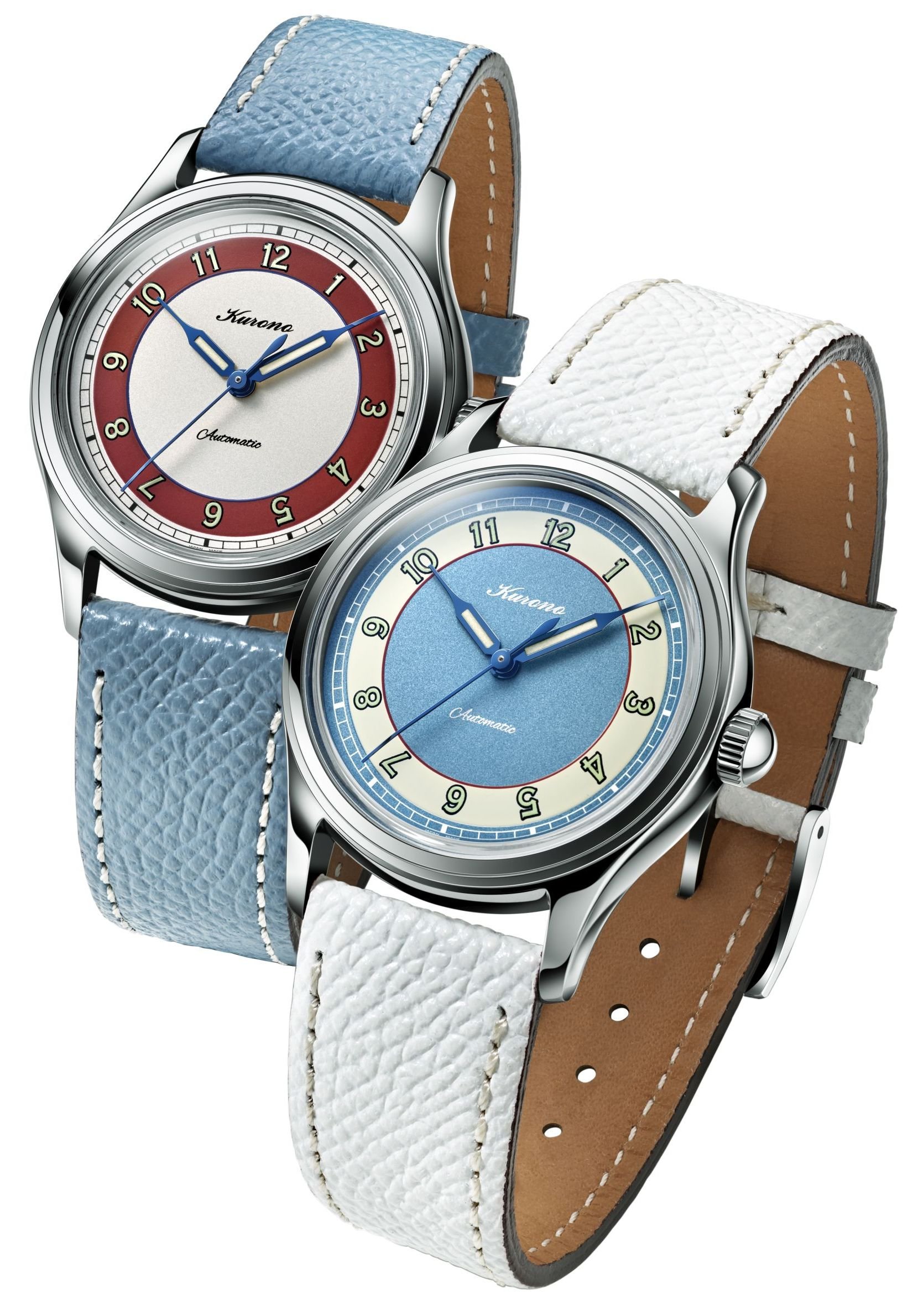 But the freshest and boldest release for me was the Kurono 34mm. This was a series of four automatic Miyota 90S5-powered watches priced at JPY 150,000 (approximately $1,080) with a pure Art Deco feel. Many of us have concluded that 36–38mm cases are perfect, but these are sweethearts at 34mm. That might seem small, but is the same as a vintage Rolex Air-King and watches from the '40s and '50s. As a big bonus, the crisp coloring and blued hands are factory-fresh, while the Miyota caliber is fairly robust. And yes, the case finishing and fat-printed numerals are exquisite as only the detail-obsessed Japanese can muster. Bravo, Asaoka-san. Shame I wasn't quick enough to catch one, but they might return this year.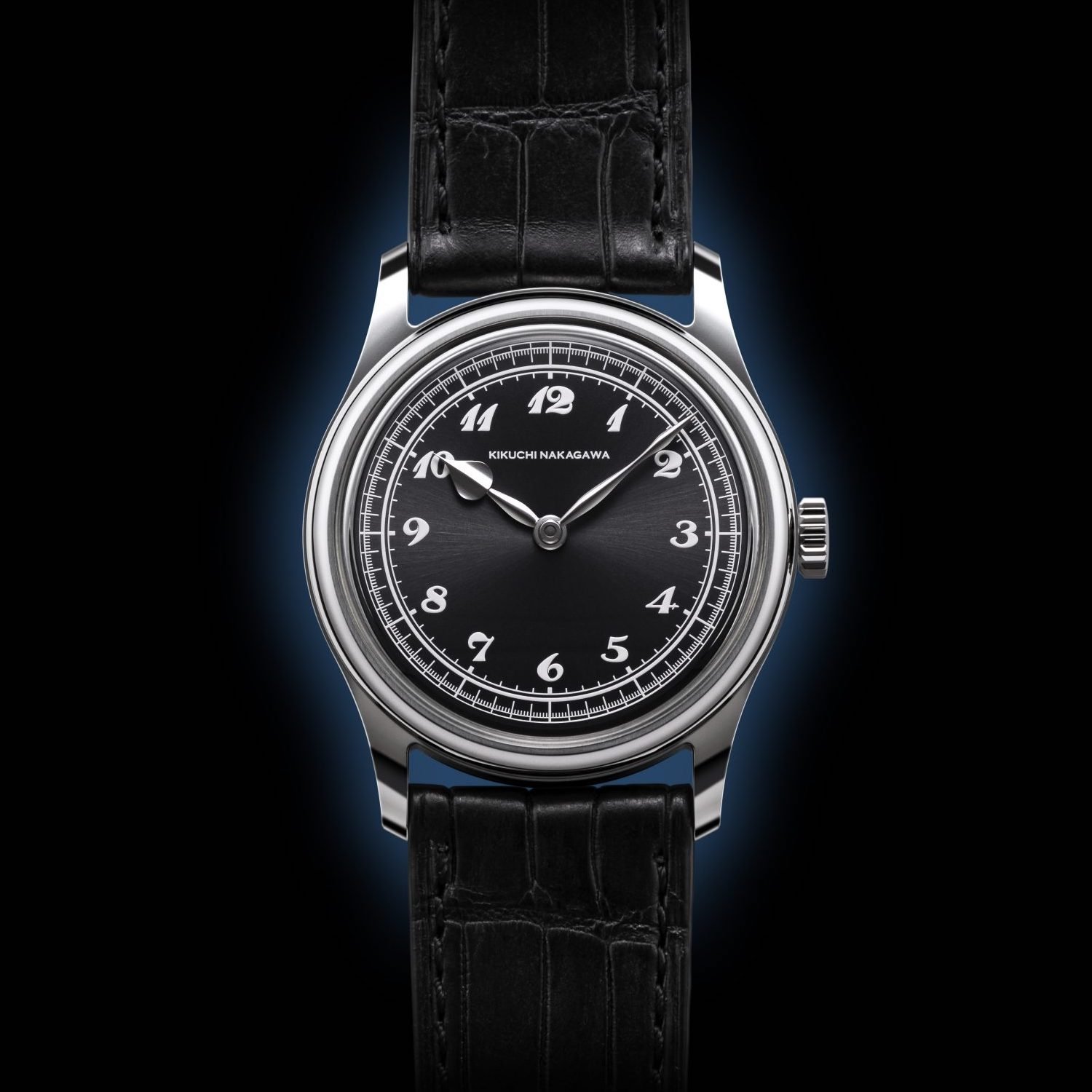 Kikuchi Nakagawa
I am happy to say that any piece of quietly spoken splendor from Kikuchi Nakagawa is a grail of mine. The brand's incessant search for polished perfection simply tugs immensely at my heartstrings. Yes, even if I have to liquidate 70% of my stash to order one. With watches starting around US$22,000, Kikuchi-san and Nakagawa-san exist in a rarefied space of connoisseur knowledge with minimal social-media presence and output. The duo's watches are deeply inspired by vintage Patek and Vacheron and feature micro-rotor movements by Vaucher Manufacture Fleurier. They have an order time of 96-120 months with one new model in 2022. The Genmon shown above is US$26,000 and is a 36.8mm maximalist-dial wonder. The hands are machined by YUKI Precision Co. and then enigmatically finished with black polishing. And unlike any other manufacture I know of, so is the case produced by Matsuura Works. With three strong models boasting monochrome dials, I have deep respect for this intensely focused brand.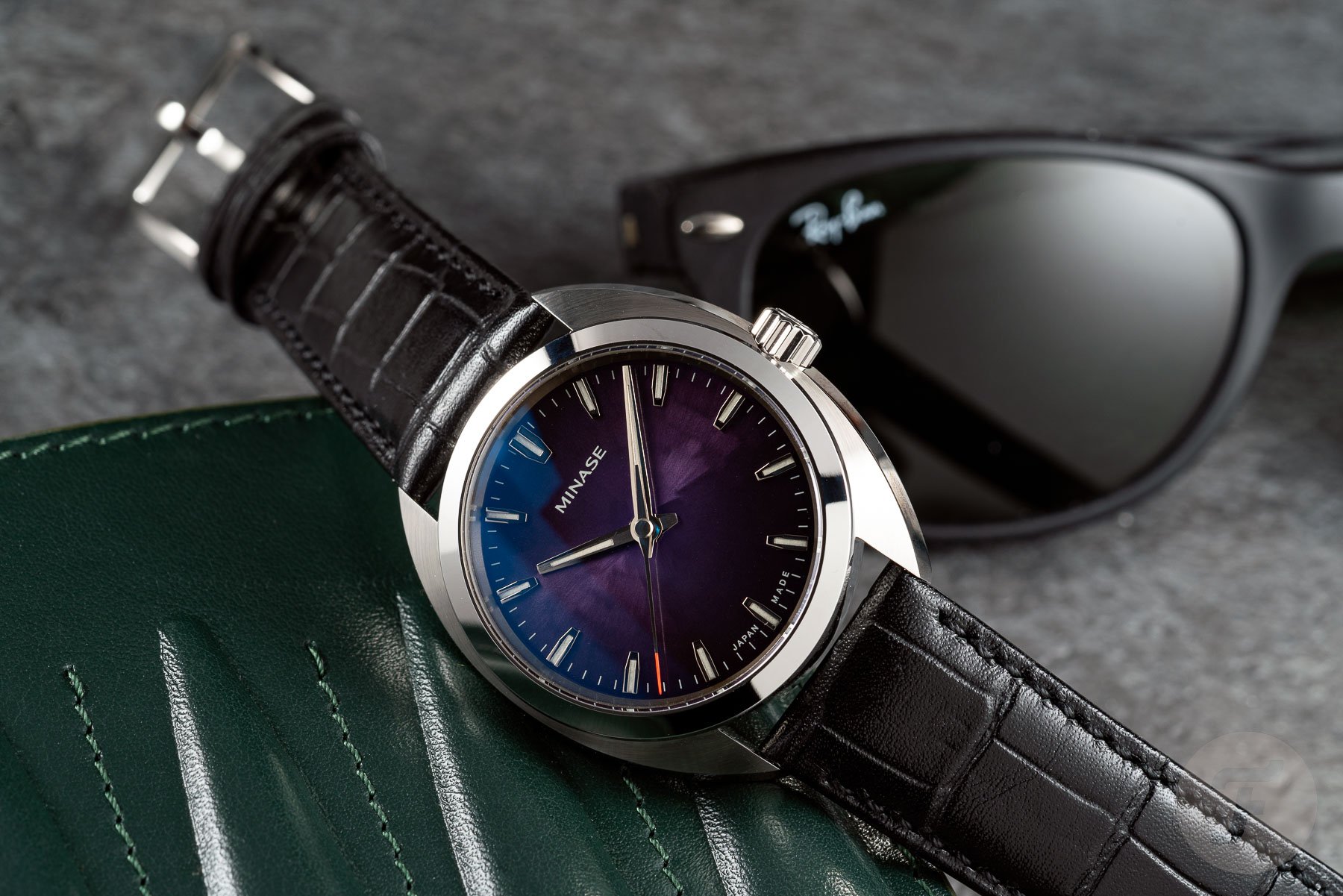 Minase
Sorry for blowing our own trumpet, and on a sold-out model at that. But this year marked a big step for our own collaborations, and the delicious grape-flavored M-3 "Very Peri" was a hit. As our second collaboration with Minase, the M-3 is the brand's retro-filled chic answer to the future-proof Divido. At less than €3,000, this affordable Minase in its '60s tonneau case was mighty tempting for the Fratelli. And we didn't shy away from colors either. The 39mm case got the trademark Sallaz polishing we know from another grand brand (get it?). And how about that intense purple dial? It has me regretting not pulling the trigger to this day. Minase has a charmingly different approach to Japanese watchmaking, and what about its big PR moment, spotting a purple-blue Divido on the wrist of former Prime Minister Shinzo Abe a few years back? Yes, it was his own studied choice.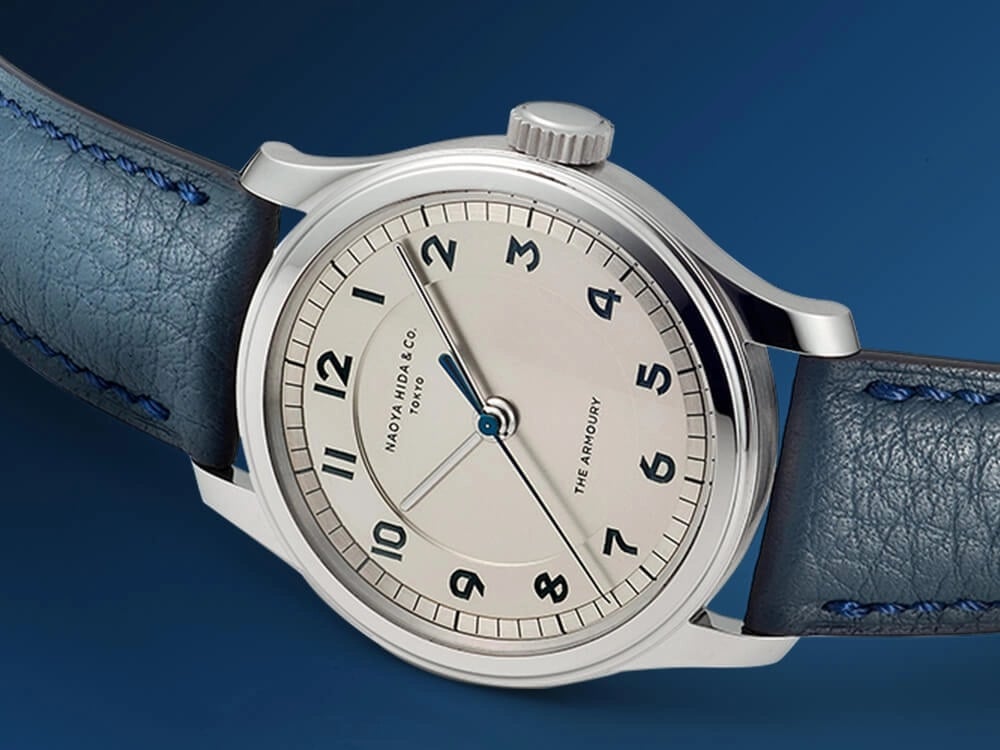 Naoya Hida & Co.
The limited output of Naoya Hida & Co. is based on a sweet-sized 37mm brushed 904L steel case and studied evolution. That's right, Rolex isn't the only brand that uses this warmer-feeling steel first used in the PloProf. For me, the "Lettercutter" version of the Type 2C designed with Mark Cho of The Armoury was one of my 2022 faves. As a lover of colorful, lacquered dials, I surprised myself by being infatuated with the creations of Hida-san. Matte-textured pure metal on a dial has never looked as sharp as the German silver on these watches. A traditionally blued seconds hand matches the signature blue leather strap, an elegant touch. On the Type 2C-1 "Lettercutter," angular and model-specific numerals are engraved in the monochrome dial. They are then filled with deep blue lacquer, matching the first-time blue logos. The standard Type 2C is JPY 2.42 million and is available to order through the brand's website.
How about you, Fratelli? Are you still Swiss only, obsessed with German Fliegers, or tempted by the quirky cool of Japan? Let us know in the comments.
Find me and follow me: @thorsvaboe