March Mania First Round Proper — AP, Omega, Rolex, Grand Seiko, Bvlgari, And GO
RJ's Barmy Army marches on...
Are you a watch maniac like we are? If so, you're sure to love our month-long feature. 96 watches reviewed last year line up for a battle royale (with cheese) like nothing that's gone before. We need your votes. We want your comments. Welcome to our first round proper of March Mania 2021, here on Fratello.
In this first round proper, your task is a bit different from your task in the preliminaries. Below you will find the eight remaining timepieces of each of our Fratello competitors in four head-to-head contests of two timepieces. The seedings in the preliminaries dictate the match-ups. So it's number 1 vs. number 8, number 2 vs. number 7, number 3 vs. number 6, and number 4 vs. number 5. Vote for your favorite in each of the matchups.
The remaining eight watches per competitor represent your favorite watches that we covered here on Fratello throughout 2020. Why not refresh your memory by clicking the links and reading those eruditely penned odes to wrist-wear? Once you've made your selection, vote using the poll form below. Every vote counts because only the top four will make it through to the next round.
Login to your Fratello account and drop us a comment. Who did you vote for and why? What's your prediction for the later rounds? Will the Omega Speedmaster 321 triumph once again… Who knows? You decide!
Speedmaster Calibre 321 (1) vs. Seamaster PloProf 1200M (8)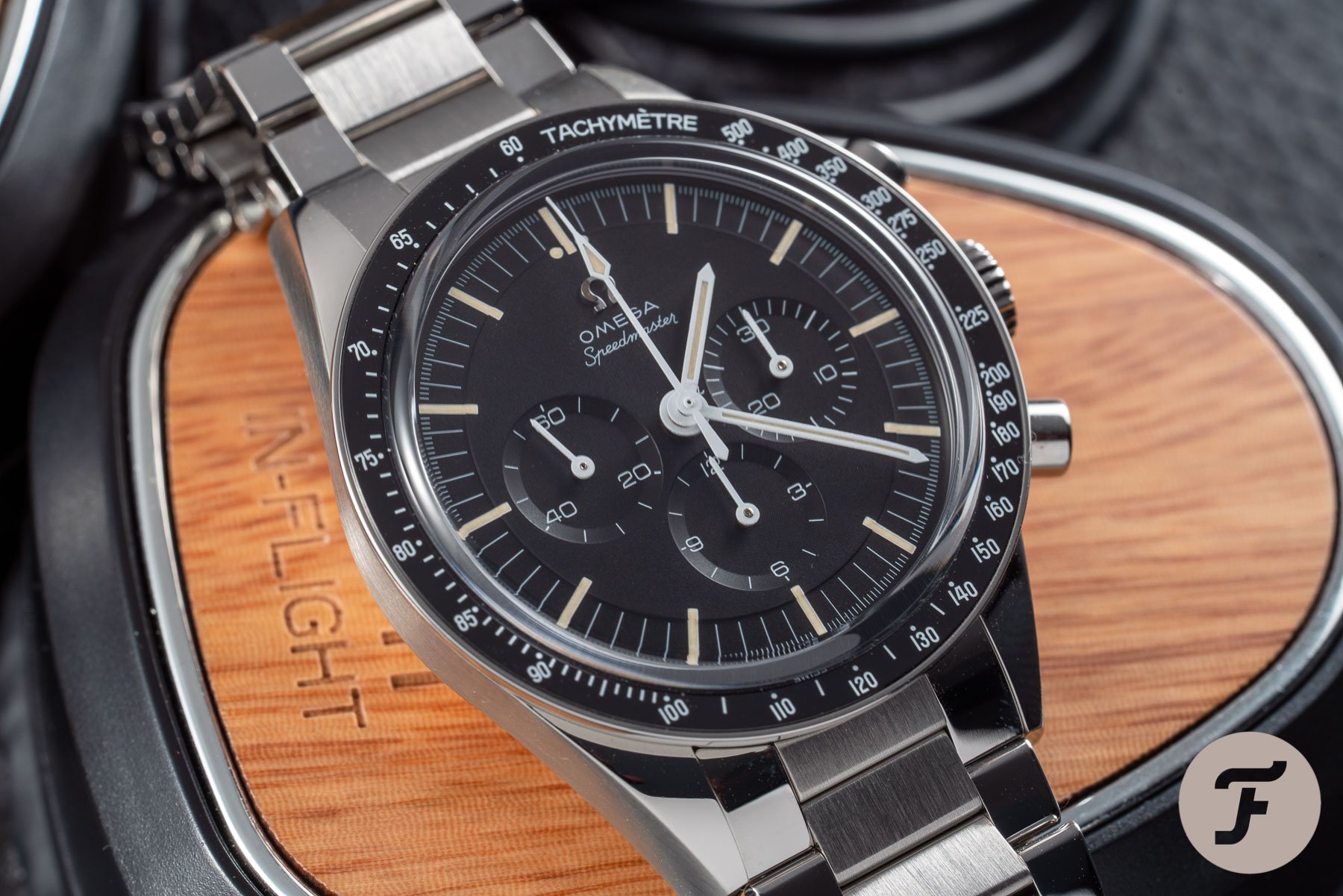 Omega Speedmaster Calibre 321
No surprises here. The Speedmaster Calibre 321 won the preliminary round with 25% of the votes. It is an amazing watch for sure and can be found on my wrist whenever I don't feel like wearing gold (I don't want to sound snobbish here though). Anyway, I think this watch brings a bit of that Haute Horlogerie flavor to the table, while most other Omega watches are produced according to the brand's industrialized way of manufacturing watches.
That's true in most cases, but not for Omega's tourbillon watches — those are also assembled by hand by one watchmaker, in a special atelier. What surprises me is that despite the negative comments towards its retail price, it still gets a lot of love from you guys. My initial article on the Speedmaster Calibre 321 can be found here.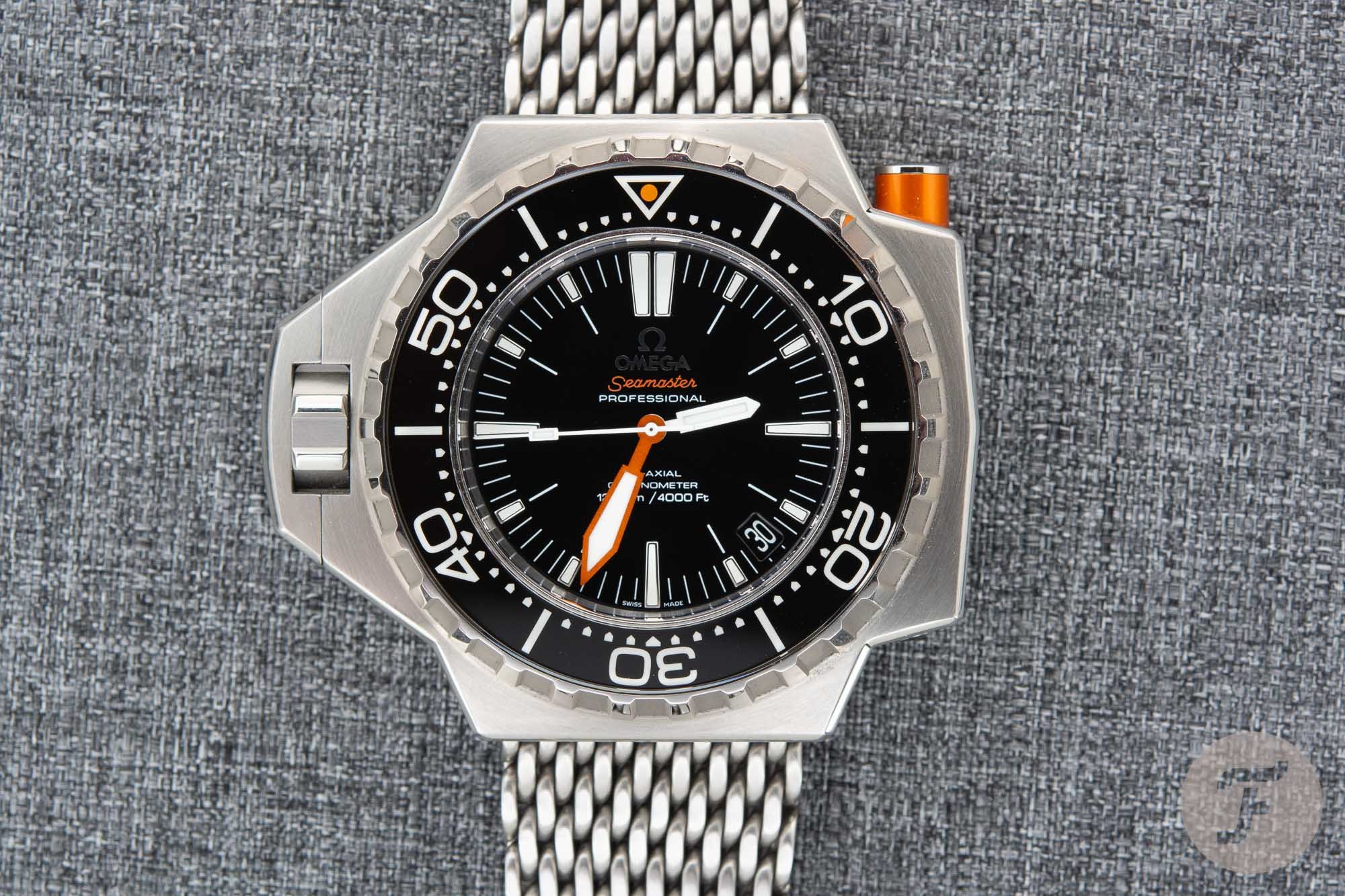 Omega Seamaster PloProf 1200M
Poor Ploprof 1200M. Poor Beast. You won't stand a chance against the Speedmaster Calibre 321. That said, I love the Beast. I have had mine since 2019 and the only regret I have so far is that I didn't purchase it years earlier. This watch has become quite a nice all-rounder. That may sound weird, but it is actually quite comfortable on the wrist. It is so compact because of the weird shape of the watch, which compensates for the weight. A pure sports watch, with a high dose of over-engineering that I will never need. Hopefully…
This week, for fun's sake, I've put a Bvlgari Octo Finissimo S next to it (you can see the picture on my Instagram account). The Bvlgari is as thick (or thin) as the bezel of my Ploprof 1200M. Amazing. Anyway, kudos to the Ploprof 1200M that it made it at least to this round. Well done!
Speedmaster Moonshine (2) vs. PanoMaticLunar (7)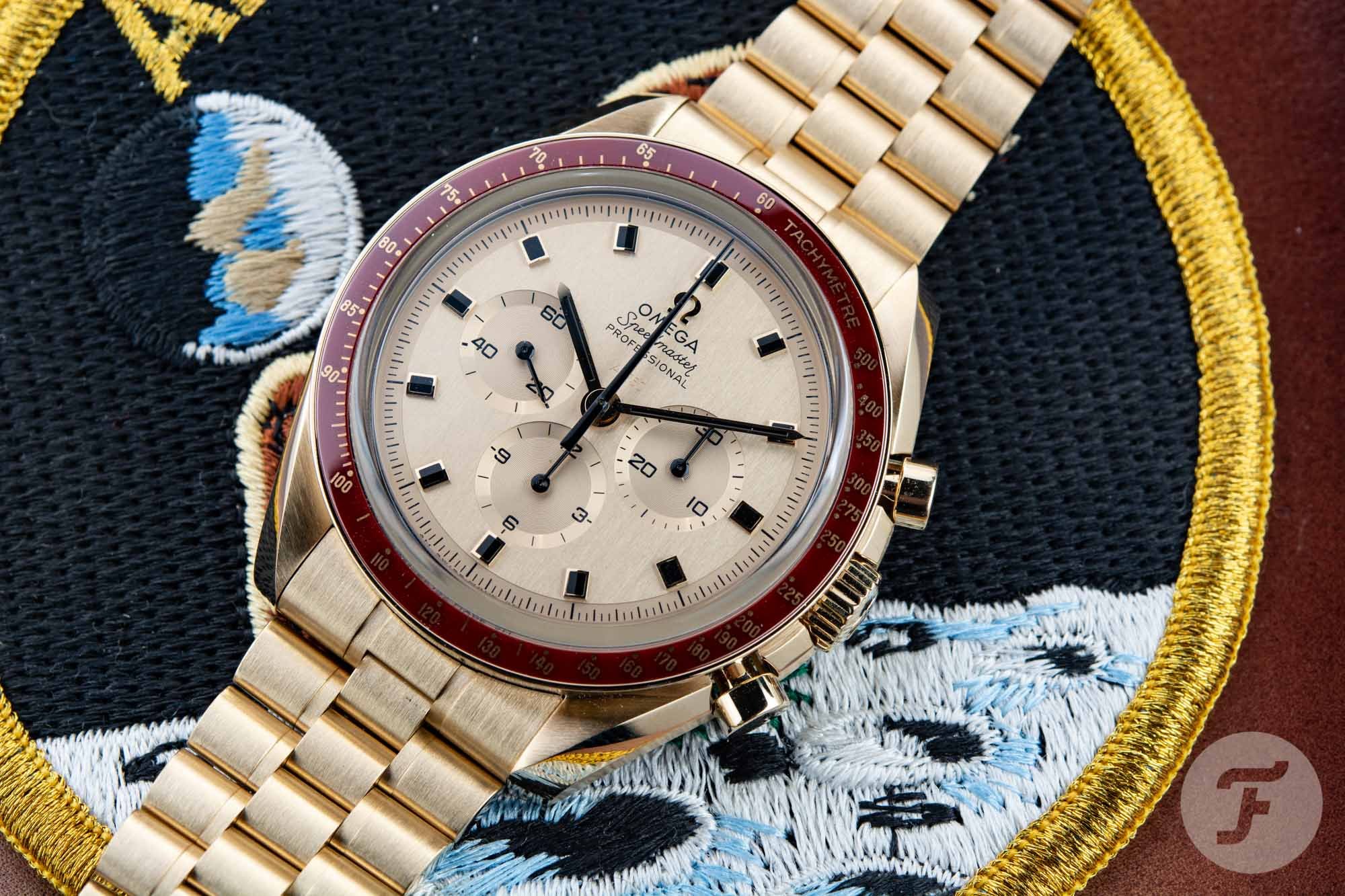 Omega Speedmaster Apollo XI Moonshine
I don't need to explain (again) why I love this watch so much. What I do know, is that when I am dead and gone, my daughter will forever remember me with this watch. It is the watch in my collection I love best and wear the most. It was a chunk of money, something I am not comfortable with spending on one watch normally. I even asked my wife for permission when this came out, as the price tag is equal to that of a nice new car. I was a bit surprised that it didn't perform that well in the Speedmaster World Cup we organized last year. I wonder why it wasn't in favor. Was it because of the price or because of the gold?
The use of gold on sports watches is still not widely accepted. And as for the price, that's not the point in these contests. Just vote for what you like best, regardless of the price. Anyway, this watch is amazing and should definitely make it into the next round. My article on "one year of ownership" of this watch can be found here.

Glashütte Original PanoMaticLunar
I am surprised but not surprised to see the PanoMaticLunar in the top eight. The green dial is mesmerizing and it really gives this watch the necessary oompf. As written in the previous article, GO suffers a bit from the fact that its design is a bit similar to one of its Glashütte neighbors. By adding a bold color, like this tone of green, it suddenly becomes a very different watch. If only GO would have chosen a slightly different design for their PanoMatic collection, it would have been a game-changer for them. I am convinced. Anyway, our initial coverage on the PanoMaticLunar can be found here.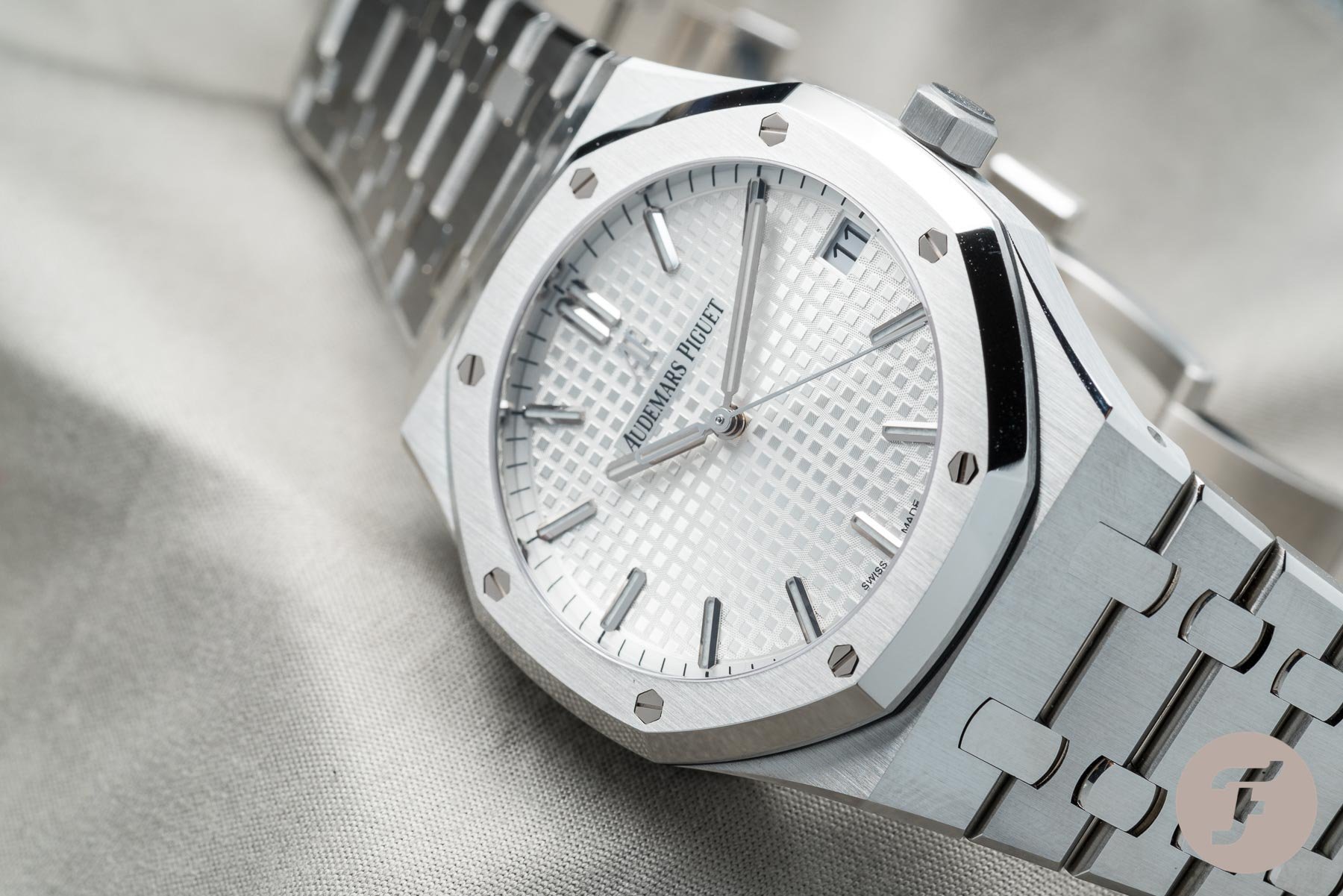 Royal Oak 15500ST (3) vs. Submariner Date 126618LB (6)
Audemars Piguet Royal Oak 15500ST
The current "standard" Royal Oak is anything but standard. A beautiful watch in stainless steel, with clearly the same DNA as the original Royal Oak 5402 reference from 1972. Sure, a new (in-house) movement, different dimensions, and a silvery-white dial, but unmistakeably a Royal Oak. In this article, I shared my thoughts with you on this 15500ST. I might still prefer the "Jumbo", or "Extra-Thin" as AP has referred to it since 2012 (it probably sounds fancier), but the 15500ST won't make you look like a fool either. The finish on the case and bracelet is simply amazing, but be sure you're ready to feel some pain when it gets its first scratches. They won't be the last either. According to AP, it all amounts to "character". Now you know.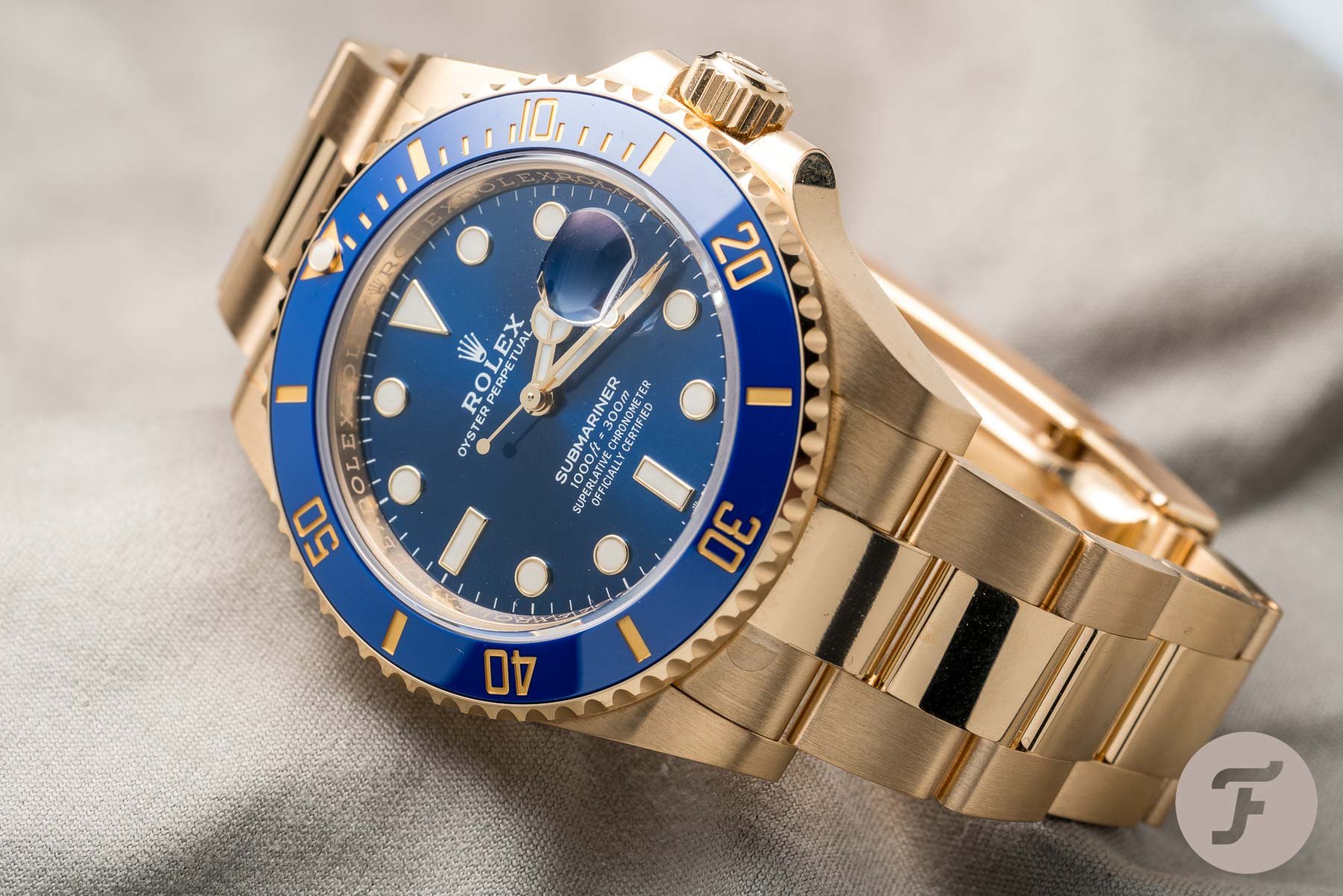 Rolex Submariner Date 126618LB
Here we have yet another sports watch in gold. Purists prefer their tool watches in steel, but a €10K tool watch is perhaps also not really a tool watch, don't you think? I get the nostalgia toward the steel Rolex divers from the 1960s and 1970s but rest assured you're getting a luxury watch here. You can still treat it like a tool watch, though. There is nothing wrong with banging it around a bit,  diving with it, and so on. That's what it was intended for, after all.
Most wearers, however, are more likely to shed a tear when the first ding or scratch appears on the case or bracelet. Here's the gold version. Sheer luxury and perhaps very much over the top, but I like it. The 41mm Submariner in 18kt gold certainly isn't cheap, at €35,200, but it has a lot of presence. It will be very interesting to see which watch will continue from these two, the sophisticated and refined stainless steel luxury sports watch or the over-the-top gold sports watch that is meant to mean business.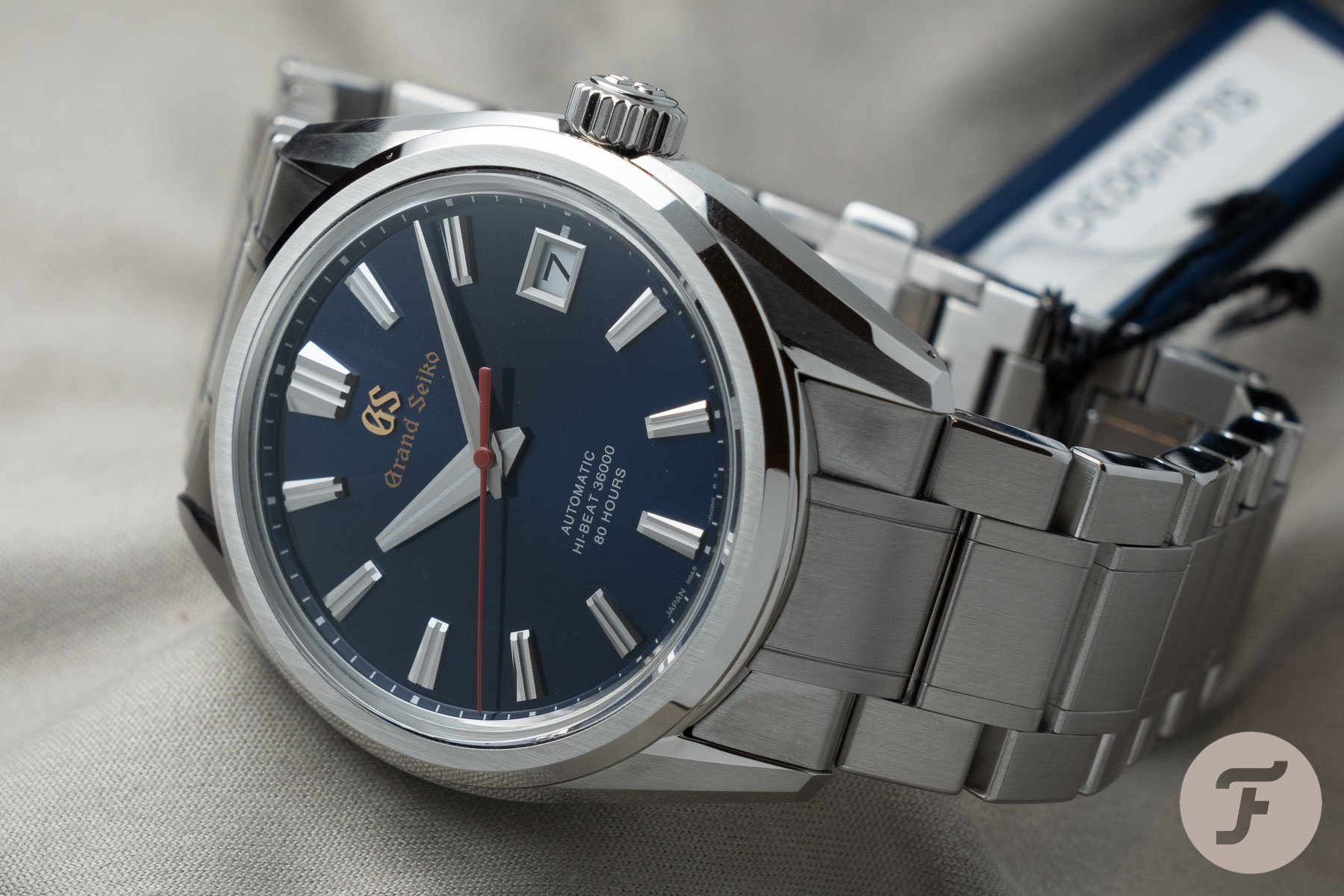 SLGH003 (4) vs. Octo Finissimo Steel (5)
Grand Seiko SLGH003
The lord of the underground slowly becomes (at least) the prince of the mainstream. So far, so good for Grand Seiko, but the brand is not there yet. As long as Grand Seiko continues to focus on specific markets, and maintains the pricing disparities that rankle lovers in unfavored territories, there is work to be done.
The prices in Europe are so much higher than in the USA, for example, and not only because of the tax differences. That said, with the introduction of the SLGH003 last year (and the 9SA5 movement), the brand closing in on some of the big Swiss names rapidly when it comes to quality. It also means that the prices of these watches are increasing, compared to the models they've been so successful with (e.g. Snowflake). The case design of this GS is stunning. Of course, the Z-word polishing makes an appearance. And look at those hour markers, simply to die for. No wonder there are so many Grand Seiko fans today. Its biggest attraction, however, to me, is in the movement. You can read all about it here.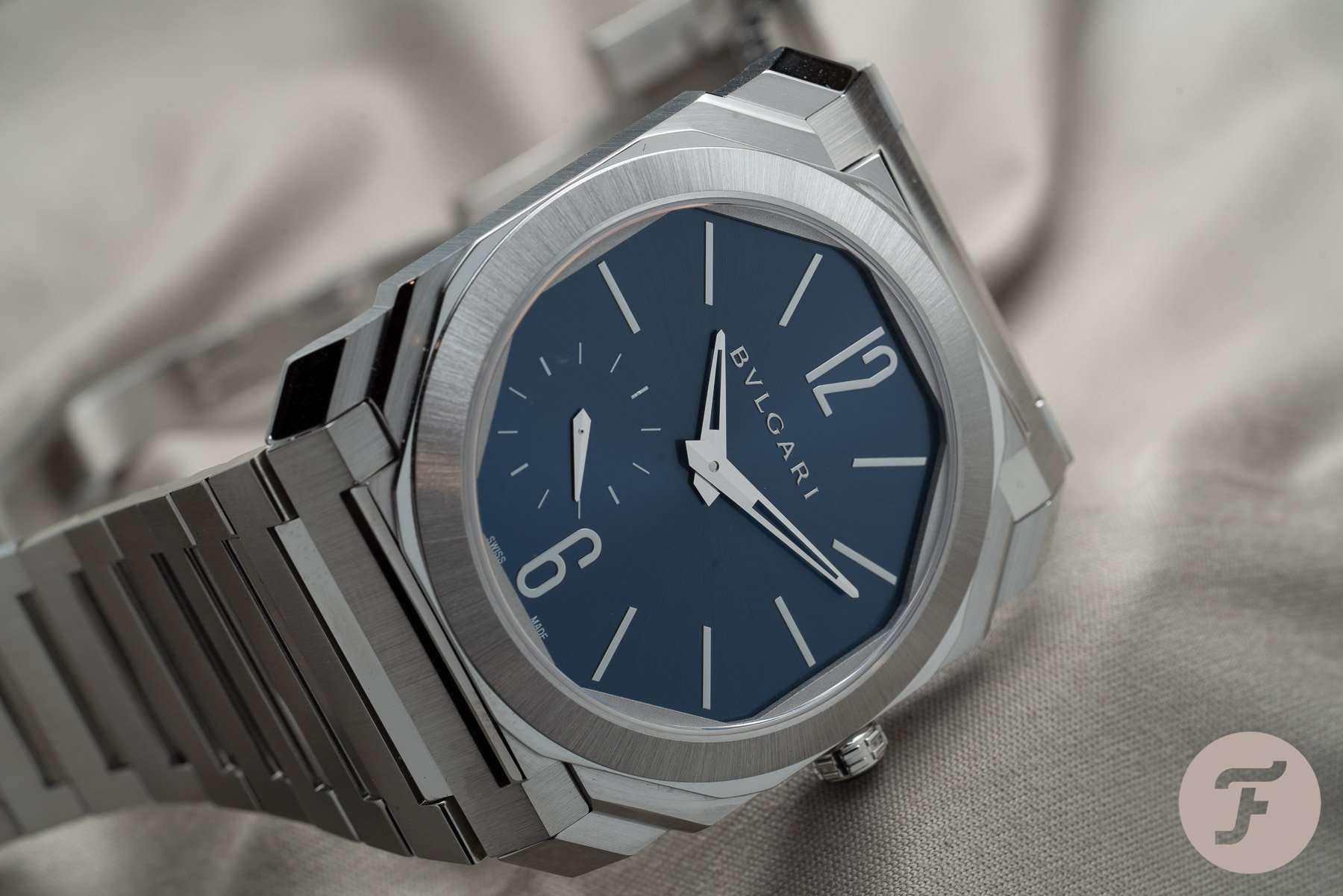 Bvlgari Octo Finissimo Steel
Impressive how quickly a design can become so recognizable. Is the Bvlgari Octo Finissimo an icon already? To me it is. This watch does to me what the Royal Oak did to me in the 1990s, and I want one. Probably the black dial version. Or the blue one. Or the latest with a brushed silver-colored dial. Anyway, it has been quite a while that I was so enthusiastic about a watch design. This watch is thin (6.4mm) and yet it has a lot of presence on the wrist due to its shape and finishing. The latter is amazing, on both the case and bracelet. Polished and brushed surfaces are perfectly combined on this 40mm diameter watch. The bracelet is a masterpiece and very comfortable, and, as you might know, I am über picky when it comes to bracelets. The perfect modern watch with an integrated bracelet? It's your time to vote!
Win the Hamilton Intra-Matic Chrono by participating!

So now it's over to you! We want your votes but we also want to hear your thoughts. Better still, by sharing them with us, you'll put yourself in the running to win either a LIC leather watch strap or (drum roll, please), the HAMILTON INTRA-MATIC AUTO CHRONO. Yes, that's right, as Karina detailed in her post yesterday, we will be giving away one of Hamilton's most popular models for one lucky commenter. How do you win? Comment on the March Mania tournament as often as you can, engaging with other readers, helping to create a happy community atmosphere. The best contribution will be handsomely rewarded, so what are you waiting for? Let your voice be heard!